Mynt Models does not offer full-time or by-the-hour escorts, but fresh, caring career women. Our minimum booking time is a proper date, giving you dinner til breakfast together. Read our guide here.
Beautiful Elite Model Escorts in Brisbane
Despite being slightly overshadowed by Australia's renowned tourist destinations like Sydney and Melbourne, Brisbane, the country's third largest metropolis, offers a compelling experience for your next trip Down Under.
With its subtropical climate, vibrant arts scene, dynamic live music culture, and abundant outdoor activities, Brisbane is a captivating and worthwhile destination.
The city embraces its sunny nature, which makes it perfect for rendezvous with a Mynt Models GFE escort date. Brisbane emphasizes outdoor experiences ranging from delightful al fresco dining and riverside picnics to exploring nearby islands and national parks, making for an ideal exciting date.
Alongside its vibrant cultural precinct, the city offers a wealth of wildlife encounters and convenient access to renowned destinations like the Gold Coast and the Great Barrier Reef, making it an irresistible destination that should not be missed.
Reach out to us

to obtain exclusive access to the private area, which houses comprehensive profiles of all our lovely models.
Mynt Models: Your Choice of
Refined, Caring Female Companions in Brisbane
Mynt Models is a world-renowned and well-established elite companion agency, delivering high-end escort services to upscale gentlemen. Highly suited to those selective individuals seeking first class quality, comfort, companionship, and entertainment, we've been treating every gentleman like he is our only client since 1991.
We are obsessed with the personal touch, and specialize in personalized luxury travel concierge services. Our discerning clientele can expect high quality companionship services with us, available worldwide. We have gained a global reputation for delivering unparalleled engagements that cater to the distinct preferences and requirements of every gentleman we serve.
Enjoy your experience in Australia's third-largest city by having an elite travel escort from Mynt Models accompany you, making the trip absolutely magical.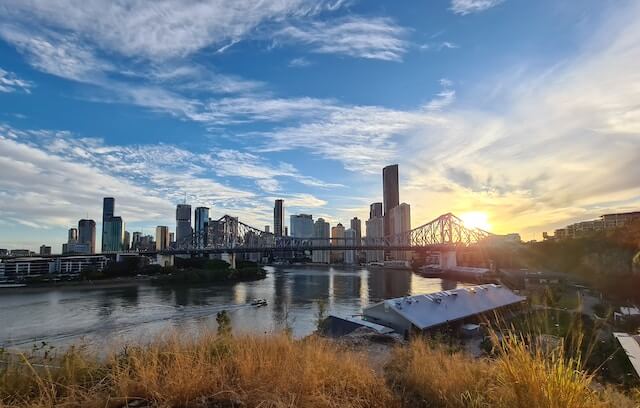 Our Elite Escort Companions in Brisbane
Brisbane's warm climate extends to its beautiful people, and the city is home to an astonishing amount of fashion models. Discover your potential elite escort matches in our selection of exquisite, friendly model beauties catering for Brisbane callers. See a brief preview of the caliber of models we offer. Contact us for a personal introduction. 
Mynt Models Handpicked VIP Models and International Travel Escorts
Take a Mynt Models caring and fun loving girlfriend escort with you to Brisbane and beyond. To ensure your perfect match, our first class companions are classified into three tiers. Find the ideal lady for discreet dating anywhere in the world.
Our Platinum VIP Escorts, carefully selected to meet our high standards, are the perfect choice for gentlemen seeking a glimpse of the refined Mynt Models experience.
The Diamond gallery unveils VIP courtesans of exceptional caliber, ideal for gentlemen pursuing high-caliber models and aspiring stars. Their luxurious presence provides an extraordinary indulgence and a warm, friendly atmosphere.
Our Red Diamond companions embody exquisite beauty, warmth, sophistication, and intelligence – ideal if you seek perfection. Most of these models are exclusively reserved for our refined and discerning members.
Breathtaking Beauties, Breathtaking Brisbane.
Indulge in the ultimate companionship experience with our elegant and beautiful escort companions in the captivating city of Brisbane.
Indulge in unrivaled companionship with our
Elite Escort Services in Brisbane
Experience unparalleled companionship and beautiful connections with Mynt Models' elite escort services in Brisbane. Immerse yourself in a world where sophistication and genuine connections intertwine as our carefully selected escorts captivate your senses.
The Mynt Models experience is intended to be a special exchange of positive energies, enhancing and uplifting you both. 
Discover the pinnacle of companionship, where every interaction becomes extraordinary and memorable. Elevate your mood and embrace indulgence with Mynt Models, where exceptional experiences await you in Brisbane.
Why You Should Become a Member
Discover new indulgences when you become a member of Mynt Models exclusive VIP Club. We extend the opportunity to apply for membership as you search our portfolio for the perfect travel companion.
After verification, you can access Members-only models, as well as other member benefits like reduced pricing and a private contact number.
1. Your privacy is our highest priority.
Mynt Models is sincerely committed to protecting your privacy and ensuring your security. Enjoy Brisbane in lovely company, knowing you are protected and well-taken care of.
2. Discover Brisbane's most exclusive escorts.
As an esteemed member of the Mynt Models VIP club, you have exclusive entry to a realm of exceptional Members-only companions curated solely for your delight. Explore a realm of refined and captivating companionship alongside Brisbane's most alluring courtesans.
3. Professional UHNWI Discreet Dating
Discreet dating is pertinent for our valued clients holding highly sensitive positions in the world's most esteemed fields. For the very selective gentleman, you can enjoy the excitement of a personalized dating experience with a warm, humorous and elite escort, whose company is tailored to your refined preferences.
Are you looking for an exceptional time in Brisbane?
Cruise along the picturesque Brisbane River and enjoy the stunning skyline views—a surge in a fine-dining gourmet experience aboard your own private yacht with a stunning Brisbane beauty.
Discover a world of elegance and luxury through our
Elite Escort Agency in Brisbane
Experience a world of refined elegance and opulent luxury with Mynt Models, the leading elite escort agency in Brisbane. Immerse yourself in a realm where laughter, charm and allure intertwine, offering an unparalleled level of companionship.
Why Choose Mynt Models for Elite Escort Services in Brisbane
Unparalleled experiences await when you choose Mynt Models as your source of high quality female companionship services in Australia.
Featuring femininity, natural beauty, and true grace, our cultured, fit and caring ladies are the perfect match for discerning gentlemen seeking high end companionship while exploring Brisbane. 
Our distinguished and valued clientele is at the heart of our sincere commitment to delivering high end lifestyle services. We craft unforgettable moments of pure luxury.
How to Arrange a GFE Date with Mynt Models in Brisbane
Contact us. Please send us a message via email for an initial consultation and verification. This personal touch ensures you're attended to perfectly.


Log in to the portal. After being verified, log in to a portal created just for you. View potentially suitable models that match your preferences.
Select your escort date. Choose a model you'd like to invite. Your concierge will confirm her availability. Arrangements will be made for you and your VIP escort to meet on the requested date.
Please leave us feedback if you're comfortable. Your confidential comments are important to us, as it is instrumental in our continuous strive to enhance our services and ensure you receive the pampering you deserve.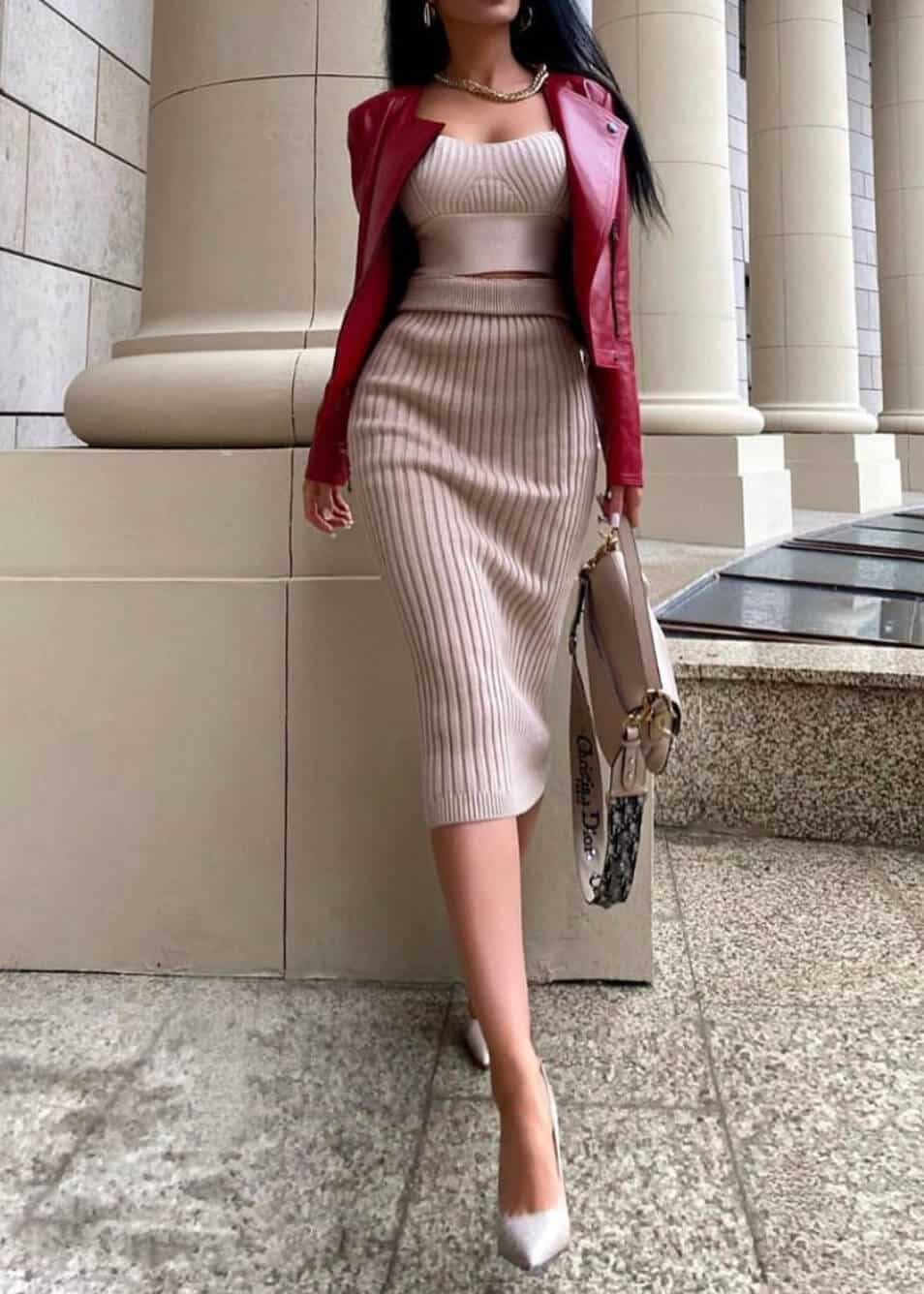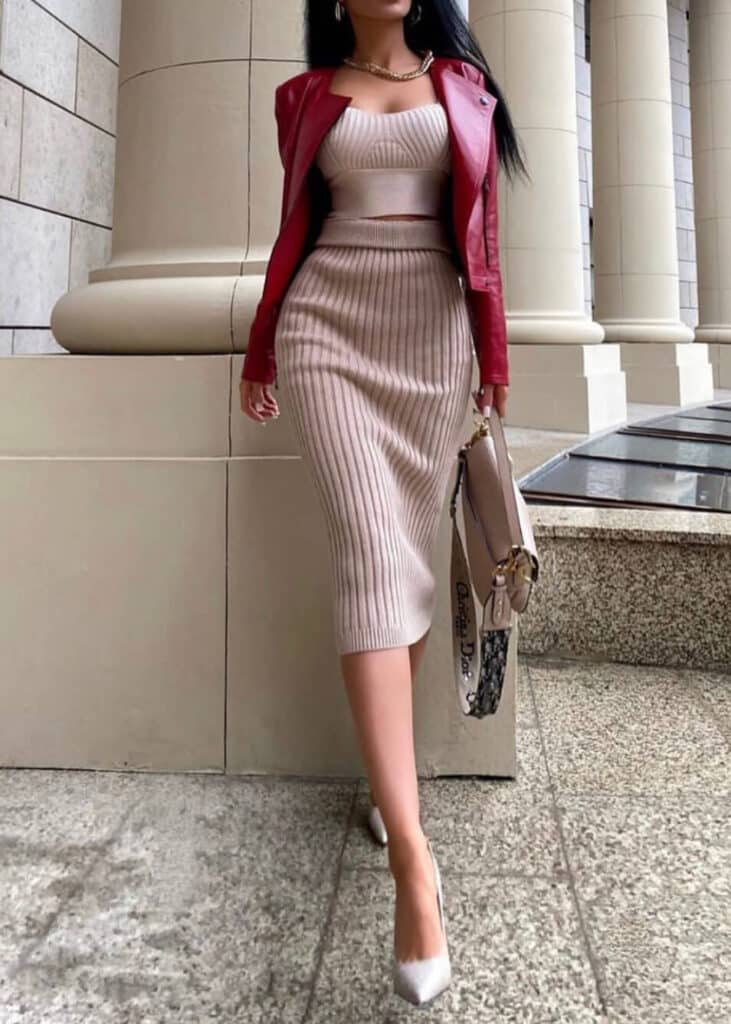 Indulge Yourself in an Unforgettable eExperience with Mynt Models
Explore the city's vibrant cultural precinct, visit iconic landmarks like the Story Bridge and South Bank Parklands, then finally, enjoy an enchanting dinner at Brisbane's most fine-dining destinations.
Our VIP Travel Companions and Courtesans Cater Exclusively to the Most Sophisticated Clientele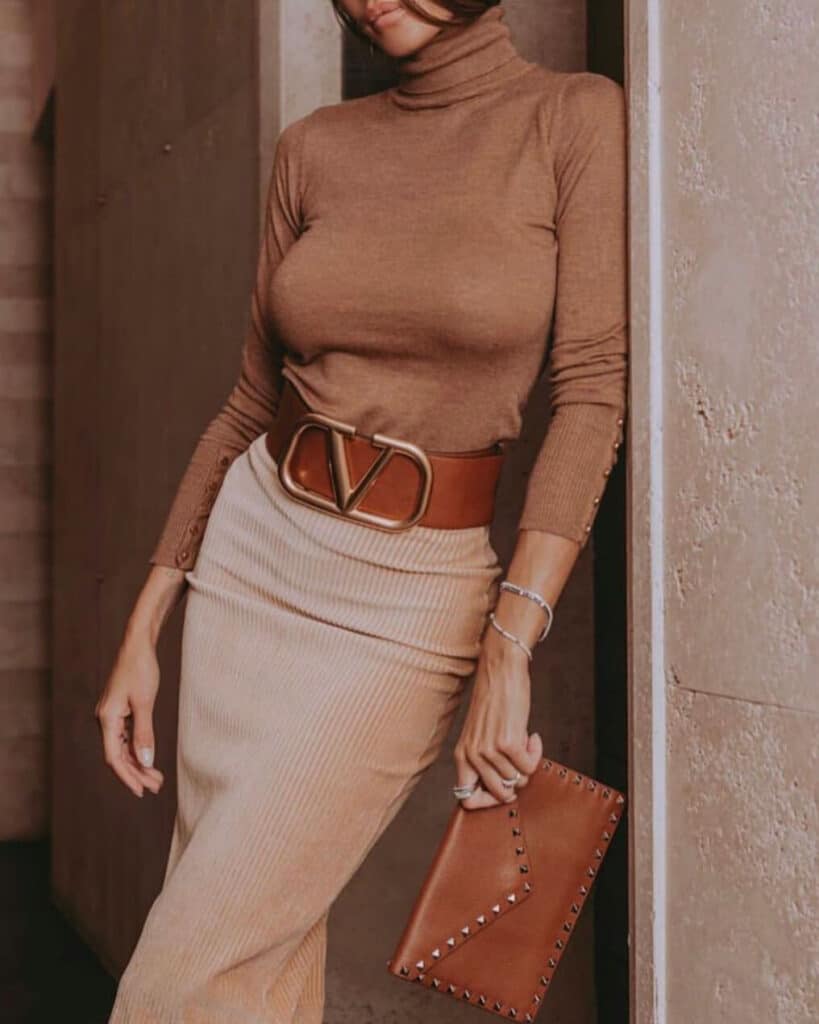 Mynt Models has been dedicated to treating every gentleman with personalized attention and care since 1991. Our luxury VIP concierge agency provides more than another billionaire dating escort service.
We do not provide full time by-the-hour escorts, and certainly do not accommodate every caller. We match suitable gentlemen with elegant, educated, and well-traveled, high end companions via appointment only.
Our list of refined, high-calibre clientele includes:
From discovering its rich culture and iconic landmarks to indulging in its vibrant culinary scene and embracing thrilling outdoor adventures, exploring Brisbane with a beautiful escort companion will leave you with a deeper appreciation for the city's unique character and unforgettable charm.
Top Things to Do with Your Elegant GFE Companion in Brisbane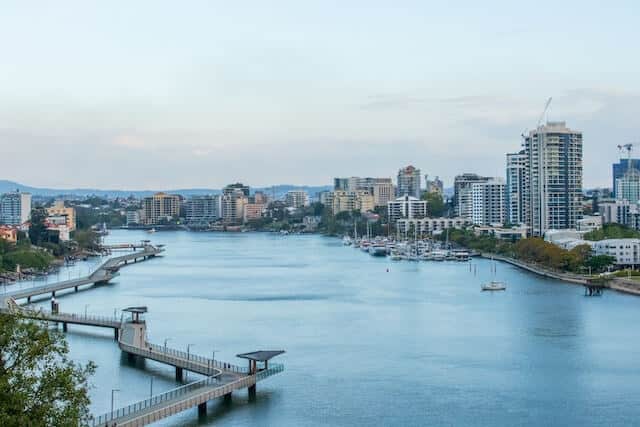 Sandy Beach, lush lawns, and tranquil lagoons create the perfect serene backdrop for an enchanting picnic or leisurely bike ride in South Bank. It's the premier riverfront destination for a chill relaxing date with your girlfriend escort.
Take your date to new heights with a thrilling climb up the iconic Story Bridge, offering panoramic views of the city and Brisbane River, providing an adrenaline-pumping experience and unforgettable memories.
Enjoy Evenings in Brisbane
Brisbane's nightlife scene spans both sides of the enchantingly illuminated river, ensuring a diverse and lively experience for you and your escort companion.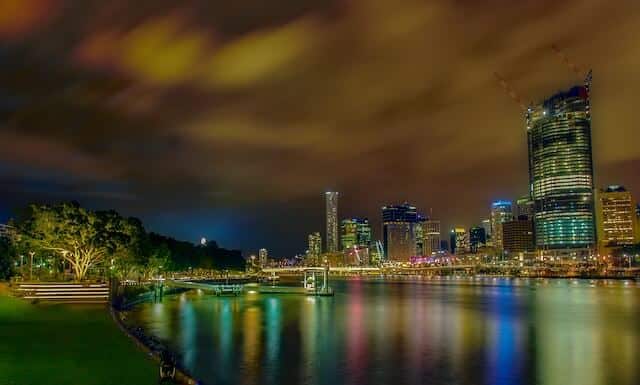 1889 Enoteca. Nestled in a heritage-listed building, this culinary gem takes you through Italy's rich culinary traditions. Indulge in handmade pasta, artisanal cheeses, and an extensive selection of fine wines while basking in the warm and inviting ambiance reminiscent of a traditional Italian enoteca.


La Vue Waterfront Restaurant. Perched on the edge of the Brisbane River, La Vue Waterfront Restaurant offers a captivating dining experience with breathtaking views and impeccable cuisine. This fine dining establishment combines modern Australian flavors with European influences, presenting a menu tantalizing the senses.
Wonderland. Whether dancing to superstar DJs, enjoying hip-hop nights, or catching live bands, be prepared for unforgettable nights of excitement and entertainment at Wonderland Brisbane. From eclectic cocktails to energetic beats, Wonderland offers a multi-sensory journey that ignites the senses and keeps the party going all night.


Summa House. The ultimate day-to-night destination, you'll experience a captivating atmosphere that caters to all preferences. During the day, unwind in their sun-drenched garden party with comfortable seating and heavenly cocktails. As the sun sets, the ambiance transforms into a picturesque and vibrant setting with festoon lights, energizing tunes, and a renowned flamingo statue, offering an unforgettable fun night.
Located along the picturesque eastern coast of Australia, Brisbane's idyllic position near the Pacific Ocean infuses its weather with a delightful coastal charm.
Tourists flock to Brisbane to revel in its year-round pleasant weather, where they can bask in the sun's gold rays, stroll along the stunning riverbanks, and embrace the outdoor wonders that abound.
The city's inviting climate sets the stage for al fresco dining in the charming company of your elite travel escort, participating in vibrant festivals and exciting outdoor activities, making it a cherished destination for those seeking an unforgettable experience in the lap of nature's splendor.
Check the city's live weather here.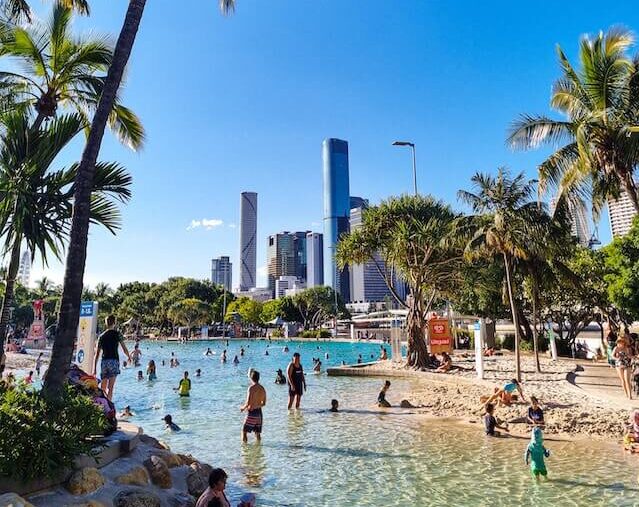 Business in the Land Down Under
Australia's third largest metropolis, Brisbane, is a bustling economic powerhouse, especially in Queensland.
Its diverse industries range from solid mining, energy, and tourism, with the largest being the financial and insurance industry. The Port of Brisbane is a trading gateway for the city and all of Australia. It's also the fastest-growing capital city in the country.
As Brisbane's growth thrives, many entrepreneurs and business moguls turn to Mynt Models for travel and dating preferences.
Mynt Models provides discreet companionsperfect for personal travel and business meetings, ensuring that clients receive the utmost fulfillment in all areas of their lives. See the list of our exclusive services here.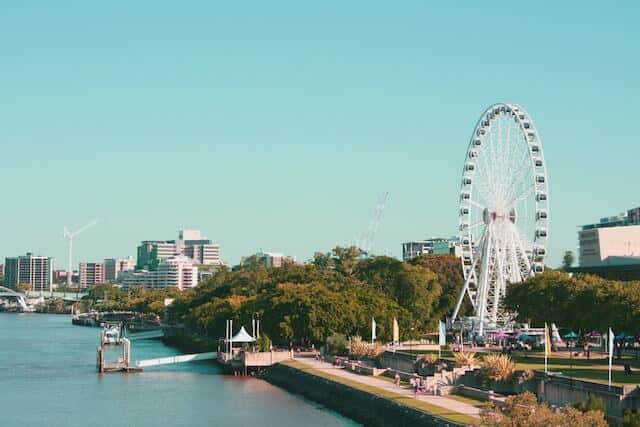 Rendezvous in Brisbane's Luxury Hotels
The city is a proud host to a splendid collection of luxurious hotels and resorts, creating an idyllic setting for an unforgettable rendezvous with your elite companion.
Oaks Gold Coast Calypso Plaza Suites. Nestled in the heart of the vibrant Gold Coast, Oaks Calypso Plaza Suites invites you to experience a captivating blend of coastal charm and contemporary luxury. This exquisite resort-style accommodation boasts spacious and beautifully appointed suites, each offering a private balcony with breathtaking views of the sparkling ocean or the lush tropical gardens.


Emporium Hotel South Bank. This iconic boutique hotel embodies elegance at every turn, with its exquisite architectural design, opulent interiors, and impeccable attention to detail. It is located in the vibrant South Bank precinct and offers a seamless blend of urban convenience and tranquil charm.


Meriton Suites. Experience the pinnacle of city living at Meriton Suites Herschel Street, Brisbane, a remarkable skyscraper that embraces the city's mesmerizing river networks and breathtaking landscapes. With its towering height of 262 meters and 74 levels, it is one of Brisbane's tallest residential buildings, offering unparalleled views and proximity to key attractions.