Established in 1991, Mynt Models® motto has always been to treat every gentleman like he is our only gentleman. Our luxury VIP concierge agency provides more than just another billionaire dating escort service.
We don't provide full time by-the-hour escorts, and we don't cater for every caller. Introducing you to fresh, refined, educated VIP escort companions internationally, you can be assured of personally-tailored excellence. Invite a high quality Mynt girlfriend to accompany you, and create your own special memories.
We create beautiful connections.
Most importantly, we promise 100% discretion and confidentiality forever. All our concierge staff and model companions sign non-disclosure agreements, and we also give our word of honor to NEVER disclose the details of our clients, ever. Such common behavior like stopping low enough to violate someone else's trust is far beneath us. Mynt Models® staff and management would never, ever behave with such distasteful conduct. We bring special people together for special experiences – no complications, no robotic soulless encounters, and no nasty side effects!
Our gentlemen friends are not the type to trawl forums and indulge in idle gossip, so you're unlikely to find too many 'reviews' floating around the internet. In fact we discourage them, as crass kiss-and-tell is not really the behavior of a refined gentleman, is it? But we do receive an enormous amount of positive and grateful feedback, some of which is on our feedback feature page. We don't claim to be 'perfect', however we do strive for it, and are all very conscientious about ensuring your happiness. Cancellations are exceptionally rare.
Part Of Our Mission
Mynt Models® was originally established in 1991, to introduce companions to a refined, selective clientele seeking genuinely high-quality company for social events. Not the common red light variety, but ladies of genuine refinement and breeding. Genuinely lovely introductions.
While we market under such terms as vip or gfe escort services, high class escorts, elite courtesans etc, we are ultimately a luxury travel concierge service. A large part of our work includes sourcing and introducing elite travel companions and dinner dates for the busy, successful gentleman. Please inquire with us about other services we can offer you, many of which are complimentary with your escort invitation.
The Mynt Models® companion experience is intended to be a beautiful exchange of energies, raising the vibration of both you and the model to a higher, revitalized level, within a convivial and elegant environment. Five star quality for all occasions.
When we discuss 'elite escorts' and 'courtesans', we refer to the proper meaning of these words, before they were hijacked and often associated with less tasteful activities. An escort would actual escort someone to dinner or an event. A courtesan was an educated, well bred consultant and confidante to important vips, in a time when women did not socialize with gentlemen on their level of knowledge.
Our company, not to be confused with a by-the-hour escort agency, provides fresh, elegant dates and travel companions for refined gentlemen, seeking educated ladies who are not displayed on every adult website. Our company will always cater for sophisticated, considerate, successful gentlemen seeking those introductions in major cities like London, Paris, Lyon, Marseilles, Cannes, Monaco (Monte Carlo), Munich, Berlin, Zurich, Geneva, Amsterdam, Brussels, Rome, Milan, New York, Miami, Chicago, Los Angeles, San Francisco, Las Vegas, Seattle, Dubai, Abu Dhabi, Doha, Sydney, Melbourne, Hong Kong, Singapore and beyond.
How We Uphold Our High Standards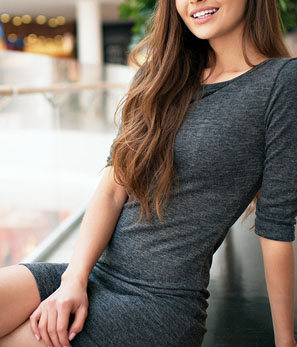 Mynt Models® continues to operate in defiant response to a downward trend in elite escort services worldwide. While many escorting and travel companion agencies were apparently comfortable with raising their prices, a large majority were sadly not maintaining or raising their standards.
There is a lot more to accomplishing oneself as a luxury concierge and companion agency or professional matchmaking service, than just a pretty website… Also, claiming to be elite, then offering 30-minute or per-hour meeting slots doesn't really harmonize.
We preserve and uphold the quality and style for which all VIP escort concierge services and companion introduction agencies should be renowned. As opposed to the modern day version of 'high-class escorts' and 'courtesans', we introduce traditional quality; high end, well-bred, intelligent & accomplished young women for refined, successful and generous gentlemen.
Creating a socially dynamic girlfriend experience (gfe) and mutually enjoyable dates, we cater for those seeking a genuine connection. Mynt Models allows NO tattoos, nor irregular body piercing. We also strive to avoid anyone "experienced", anyone with a bad attitude or aggressive nature, and of course any substance abuse or inappropriate conduct is very quickly weeded out and dismissed.
How We Select High Class Escorts & Elite Travel Companions
All successful applicants, aside from being naturally beautiful and feminine, must be genuinely fresh, warm-hearted, drug-free, drama-free, well educated, authentic and extremely personable! The absolute minimum features a high quality female courtesan would bring to any social engagement, in any case.
Ivy-league academics, natural intelligence, reliability and charm are standard requirements, along with classic natural beauty, self-care, fitness and a pure, loving soul. We prefer fresh, positive-energy ladies who are new to the professional companion industry. Those from upper-class backgrounds are usually most suited to our callers' requirements.
The model must of course also be accustomed to high society settings, and well versed in proper manners, eloquence and social etiquette; it's quite clear if she's not. Whether she provides a wonderful gfe dinner date, a more intense conversational connection, or a travel companion presence, she must be elite in every way. Not elitist, too serious or haughty, just Quality. Breeding is not easy to fake. : )
We prefer working with companions who are either pursuing their post graduate university degrees, or who pursue a full time professional career, be it modelling, acting, performance, management, writing, some artistic or personal business pursuit etc.
Our expectations for our models' tasteful, stylish presentation are exacting, and our selection process is stringent. Our ideal applicant is never focused solely on her income, and definitely not a full time traditional escort available for lots of brief meaningless encounters which slowly destroy the soul and erode fresh femininity.
Expensive, High Priced Escorts For An Exclusive Girlfriend Experience.
While our fees are high to eliminate potentially unsuitable callers, we do not provide expensive escorts who are merely seeking high fees. Any quality item is high priced. Requesting a suitably high fee for her time and proficiency as an attentive courtesan companion, is very different to expecting the royal treatment with a demanding prima donna attitude. If money is the model's first priority or focus, she has missed the point and is not suited to our environment or clientele.
As such, we operate under two truths.
1) Our fees are considered expensive to some people, as a measure to retain our luxury companions' freshness and exclusivity; she is available to only the most vip clientele. The ladies are not available to escort just anyone who calls, nor interested in meeting hundreds of people.
Yet, 2) We do not focus on an exchange of money-for-time only. We focus on a quality exchange of energies, within a mutually enjoyable experience. Payment is merely a gesture, from a well-bred, discerning gentleman to a sophisticated lady, to show his good faith, support and affluence. We work hard to ensure you receive exactly the quality and luxury you expect, and nothing less.
Selection Process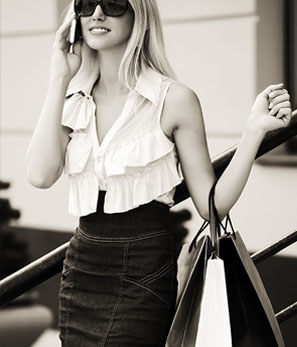 We are extremely selective, in regards to the ladies we accept (as well as our callers). Our exclusive VIP leisure concierge company is not for everyone, and we're not interested in a maximum turnover.
Our genuinely careful selection and development of potential model escorts, ensures our standards are comprehensively maintained, within human capability. With our hands-on approach, you can be reassured of superb quality every time.
Our Ideal Gentleman & His Escort Experience.
Our ideal gentleman knows exactly the level of quality and security a well bred, accomplished woman brings to the luxury companion experience. He also knows this cannot be built in a brief moment.
He is enticed and fascinated by the idea of an extended connection built over a proper date, or a long term girlfriend, built over many dates, with no commitments, attachments or expectations. Read more here about the ideal gentleman that the ladies appreciate meeting.
Regarding our callers, we expect a considerate, well groomed and respectful approach. Less appealing is the gentleman who gossips online, who is lax in his hygiene and personal safety, and who pursues 'good deals' as opposed to high value. This kind of person is incapable of appreciating all that our exquisite models have to offer.
We guarantee you will not be embarrassed or disappointed – and if you ever were, we would be mortified and expect to hear about it! Our international courtesan escort agency prioritizes discretion and confidentiality, security, luxury, mutual enjoyment and honest exchanges.
While we do require notice, if we're unable to assist you with a suitable match for your booking, we'll let you know; We'll never pressure you to arrange an introduction with 'whomever is available', like many other agencies do. Honesty is our policy when arranging appointments, and we would prefer you to call another time and enjoy the experience you were intending to have, as opposed to tolerating a mediocre or unsatisfactory date with someone with whom you have nothing in common. We want you to be delighted, not just content. 
Payments and Billing System
Our billing system is one of the most confidential in the world, and our invoicing system allows professional billing through varied discreet, unrelated companies.  We strive to really take care of you on every level.
Summary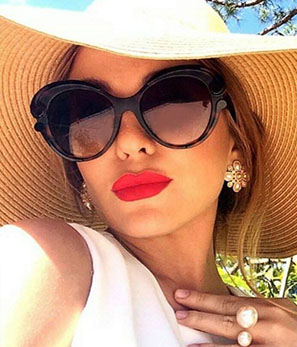 Again, we are not in business to gain the maximum amount of clients, nor to accept every caller's request for a booking. We carefully select our lovely, refined gentlemen as well as our beautiful women through careful, non-invasive, personal consultation. This maintains the boutique and fresh 'mynty' concept of our personal concierge company, for everyone involved. We bring quality people together for mutually enjoyable experiences.
The ladies are available as escorts for dinner dates and travel companionship. You can even organize an exclusive relationship arrangement, if you require a pseudo-official girlfriend for a time. Literally hire a girlfriend. Or indeed if you both feel some deep soul connection, and want to pursue a 'test relationship' for a few months, the arrangement prevents any resentful feelings if things don't work out.
There is no 'hard sell' or cold calling etc. If a gentleman calls with little notice and insists on meeting someone, this guarantee is no longer in place. We expect gentlemen to respect themselves enough to take time to arrange a proper date; One can't rush things and expect excellence, in any situation in life.
We like to build long-term relationships with our lovely clients, based on trust. And that requires operating with integrity, something we take very seriously. We understand that the effort an elite international escort puts into her presentation and conduct for a date, as well as what has been invested in her in terms of overall quality and grooming, deserves a suitable fee for her time. She could be anywhere, but has decided to make herself available especially to meet with you. That's special.
Everyone knows that quality items bear a luxury price, and one ideally receives what one pays for… However we do not agree that cost should be the main focus of any exchange. We also offer authentic photography. You can read and leave some feedback here. We look forward to discussing your needs, and being a part of your beautiful memories. Maybe we can introduce you to the woman who will change your entire outlook on life.