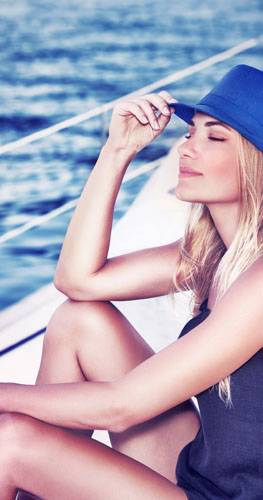 Elite VIP Escort Services
International VIP Companions For Dating & Travel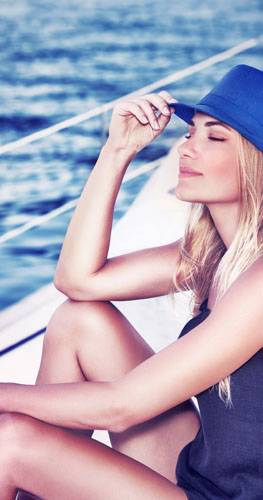 Discretion, luxury and beauty are guaranteed indefinitely at Mynt Models®
We meet all our VIP escort model applicants personally, & introduce them to you discreetly.
We do not work with full time, per-hour escorts. We offer truly exclusive and elite companions.
We Create Beautiful Connections
Due to the high quality of VIP escort models working with us, their need for confidentiality, and our clients' preferences for meeting models whose faces are not shown online, our website displays no public images of the elite escorts. The VIP models' un-blurred images.
Platinum and Diamond gallery models' details can be discussed by direct correspondence with the office. Please email your polite inquiry and we'll be delighted to assist you. Membership is required to view the Red Diamond & Celebrity models' images; a membership environment protects everyone with sensitive careers, and dissuades trouble makers. Preferred Membership is available only for verified gentlemen; Please inquire with us regarding VIP Membership.
Respectfully, Mynt Models® is a high quality escort service and does not accept every caller. Our luxury escort models are upscale, and only available to the most refined and considerate high class gentlemen for full-evening dinner dates with beautiful courtesans. This keeps our models fresh and feminine, as they are not meeting hundreds of men for hourly services. We reserve the right to decline inquiries we deem inappropriate, or those which do not comply with security procedures. We specialize in natural beauties, and look forward to spoiling you soon. Contact us now to see what we can do for you.

Please find out about our elite model companions in the galleries:
We have elite escort models in many major international cities, including New York, Los Angeles,
London, Paris, Brussels, Frankfurt, Munich,Berlin, Geneva, Zurich, Amsterdam, Sydney,
Melbourne, Singapore and more – Click here to see all the cities in which we offer luxury VIP escort models.
We offer each of our valued and cherished clients a beautiful experience, with our elite escort introduction service. Striving for excellence at all times, we specialize in fresh, feminine, erudite and warm-hearted beauties of distinction. We will never stop striving for greatness and exclusivity.
All Mynt Models® luxury courtesans have been personally met with, interviewed, and selected for inclusion in our wonderful stable of upscale, high-end companions. Whether you refer to escort ladies & dinner dates as 'courtesans', 'travel companions', 'dinner escorts' or simply a 'GFE date', you can expect to be delighted with our selection of incredible, accomplished women.
After passing a second interview process, ensuring she reaches our stringent standards, the VIP escort model is carefully developed. She's tutored and instructed in all areas of professional companionship and social etiquette. Some of our tutelage includes instruction in deportment, discretion, security, hygiene, poise, elegance, articulation, and many other aspects of professional entertainment.
Frankly most of the ladies are of upper class background, therefore they're already well versed in all areas from a young age. However for uniform quality, we mentor all the models in the same manner.
The beautiful lady brings her own natural qualities and lovely personality traits to complete the wonderful package. Honesty, discretion and intelligence are a given, as we present you with a premium courtesan escort experience, by some of the most exclusive dream dates, supermodels and celebrity escorts available in the world.
We provide our refined clientele with an authentic, first class girlfriend experience (gfe). We are dedicated to bringing high quality people together for mutually enjoyable experiences. Our gorgeous, tasteful young model companions are compassionate, sophisticated, playful and charming company.
Our female companion service offers 3 tiers of quality, all of premium standard. Select from either Platinum, Diamond, and the super elite celebrity level, Red Diamond. The difference between the high class tiers relates to many different areas of a courtesan's overall quality, including education, sophistication, beauty, fitness, poise, career status and more.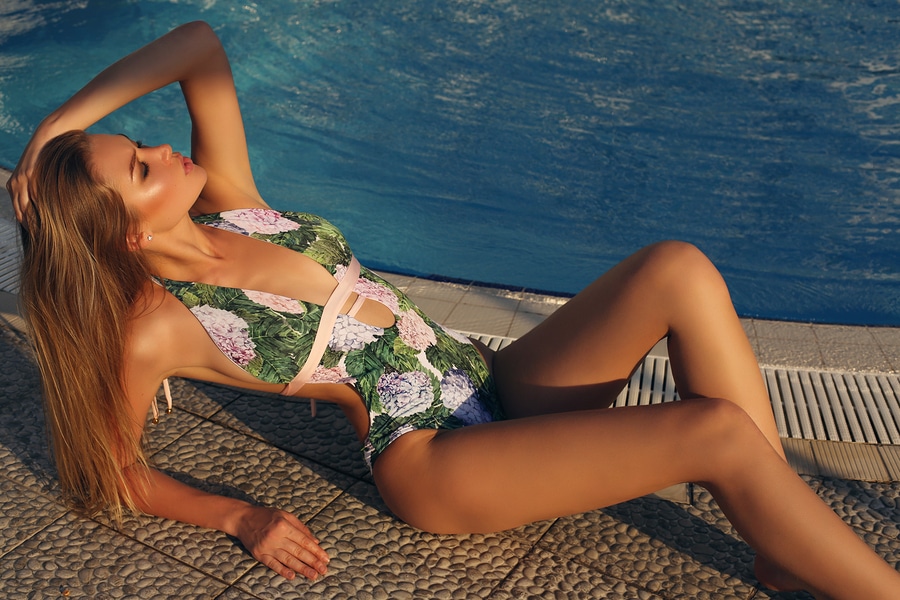 Our Escort Service Credibility
We are honored with a very elite and select clientele at Mynt Models®. As such, we hold ourselves to an exceptionally virtuous and honest relationship with each of our clients. The model images shown to our VIP Members are all 100% genuine and up to date, ensuring that the companion of your preference is the person that you will be spending your time with. *We don't appreciate over-retouched images or airbrushed perfection. We want you to see the actual model you will meet in person.
We are honored to offer our clients the most discreet and reliable payment methods,  via discreet direct transfer or secure major credit card. Your billing charge will be displayed under a very discreet IT company name on your statement. There will never be any mention of adult, escort or companion services on any of your invoices, statements or paperwork. Legitimate invoices from our IT billing company are available by request.
Discretion, luxury and beauty are guaranteed indefinitely at Mynt Models®. Our European and international escort-models cater for all quality occasions. The luxury ladies we introduce you to provide a highly rewarding, attentive and discreet liaison to refined, discerning individuals, who offer the same in return. If you seek a dynamic experience and a beautiful exchange of energies, our gorgeous courtesans are the premium choice.
When quality is more important than price, Mynt Models® delivers. We never compromise on quality. If you are a respectful, considerate gentleman, just contact us, and you can verify that the image our company portrays, is exactly what is offered. You will be delighted, from your first point of contact until your beautiful companion bids you au revior.
Our elegant, beautiful VIP escort women will meet you exclusively at 5-star hotels and resorts, before accompanying you on your date. Enjoy your status and privilege in life. Book a suite to allow us to verify you, book a date with a beautiful top model, supermodel, celebrity actress or other successful career professional, and let us show you what an exclusive, elite girlfriend experience is all about. If you're looking for a companion to travel, please read more here.
Meeting A High Class VIP Escort In Your City
When you want to meet an elite VIP escort in your city, Mynt Models® is the premium choice. Our models are carefully selected as fresh, genuine women who are not full time escorts. We select our models from professional arenas; top models, starlet actresses and celebrities, flight attendants and other accomplished career girls. We don't work with full time, on-call escort girls, nor per-hour high class escort providers. For a unique VIP escort introduction, contact us for a personal consultation, and discuss your options.
For a local dinner escort, we have models located within your city or destination. If you prefer a travel companion to join you there from elsewhere, we can easily arrange that too. Looking for a date to join you for a tropical or exotic vacation, to travel together somewhere? also very do-able! Please contact us directly to discuss your preferences, and we'll assist you in selecting the ideal woman to accompany you for your occasion.
Let's assume you're based in London and going to New York on business – it's an escape from the every day, and nobody knows you there. You can be another person, and enjoy activities you may not feel comfortable indulging in at your usual location, weighed down with work and responsibilities. So you would contact us and request a consultation. Claudia will respond promptly, and you can begin sharing your ideals and arrange something special with her.
Once you've selected a beautiful elite model escort, and the arrangements have been made, you simply look forward to the meeting. It's as easy as can be. And when you meet the gorgeous VIP escort in New York, you can enjoy a sumptuous dinner and get to know her. Free from stress and drama, in a relaxed, discreet atmosphere, un-bothered by life's little hassles and big obligations.
Enjoy a delightful girlfriend experience (GFE) in New York, and go about the rest of your week with a relaxed demeanor and an easy smile. Life is very short. Why deny yourself moments of enjoyment, and pockets of interest & psychological pleasure? It's just a simple dinner date. Nobody needs to know you met a beautiful VIP model for dinner while you were in town in NYC. It's like playing a game of tennis or having a relaxing NY massage. Just a way to pass the time. Rather than dining alone, you can have the view of a gorgeous woman and some wonderful conversation to enlighten and engage you.
That's the fun of arranging a NY escort of elite or VIP standard. No pressure, no consequences, no obligation. When you meet a Mynt Model, you can be assured of meeting a truly warm, engaging woman. We do not work with mechanical or robotic girls, and we do not offer ladies who are available for per hour 'sampling' by hundreds of men. Our GFE escort models pursue full time careers and are available for occasional dinner dates with interesting gentlemen. They are not available to just anyone, and they do not meet lots of men per year. They are specifically seeking occasional, high quality connections.
When you want to seek out the ultimate collection of elite escort models, available to a select few, contact Mynt Models, the premium choice.
Please select from our elite courtesan escort galleries: