Our Minimum Booking Time Policy
At Mynt Models, we are sincerely dedicated to high quality experiences, bringing quality people together for mutually enjoyable experiences. We pride ourselves on providing proper dates for proper gentlemen. Our exclusive companion introduction agency is focused on catering to an elite demographic of successful clientele who appreciate the finer things in life.
Hence, it is important for our esteemed callers to understand what they can expect from our models.
We create refined and enjoyable companionship experience for both parties, where the emphasis lies on a beautiful exchange of energies, and relishing exceptional company.
Dinner to Breakfast Companionship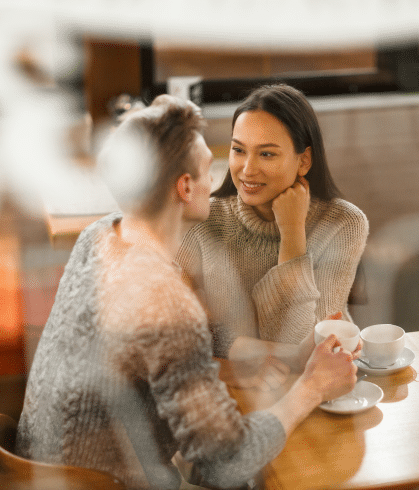 We believe in eliminating time pressure and allowing a beautiful, pampering connection to build between our wonderful clients and courtesans. Therefore, we have established a minimum booking time that ensures a truly enriching experience for both parties involved.
We do not offer our models on an hourly basis, we don't work with that kind of girl. We believe that true connections cannot be rushed. Our minimum booking time extends from dinner until breakfast, providing ample opportunity to get to know each other, enjoy each other's company, and engage in captivating conversations over dinner and after-dinner drinks.
By extending the duration of our meetimgs, we allow for a more relaxed and unhurried atmosphere, fostering an environment where genuine relaxation and happiness can flourish.
Our models are passionate about providing a bespoke and unforgettable experience for the gentlemen they accompany, and the extended time frame allows for that deeper level of familiarity.
We are confident that this approach enhances the quality of our service, and ensures that every moment spent with our models is thoroughly cherished and appreciated. The consistent feedback from our valued clients confirms this experience is special and memorable. 
Elevate your dining experience to new heights with Mynt Models. Discover dinner to breakfast companionship like never before.
Mynt Models: The Escort Agency for Tasteful Elite Gentlemen
We operate on an exclusive and appointment-only basis, ensuring that each client receives the utmost attention and personalized service.
We invite you to embark on an extraordinary journey with Mynt Models, where refinement, elegance, and companionship converge.
Our beautiful models, who are accomplished career women from sophisticated and privileged backgrounds, are available to meet the occasional charming gentleman, to create an enchanting connection, and to offer an unparalleled dating experience to polite and generous gentlemen. Kindly contact us now to discuss terms and conditions.
Contact us today to explore the possibilities, and discover the exquisite world of Mynt Models.