Thank you for considering us in your search for elite representation as a refined and caring model escort companion. We cater for a specific demographic of callers, and look forward to meeting suitable high quality women who appeal to them. Educated models, friendly actresses, accomplished career professionals and other successful beauties are welcome. While beauty is only half the equation when it comes to your success, exceptional natural beauty will be a requirement. (ie. model looks)
Mynt Models is a VIP companion agency introducing caring, well-bred, high quality women to our successful and selective callers for temporary companionship as enchanting dinner dates and attentive travel companions. At Mynt Models we work with a select group of luxury companions, who offer depth and interest as well as exceptional natural beauty & fitness.
Please understand we can only work with so many models at a time. We receive so many applications, and regrettably cannot respond to everyone. Female managed, with highly protective ownership, we provide a sensational working environment. We work with ladies from all over the world who seek additional income from occasional dates, & luxury vacations with carefully selected, lovely gentlemen.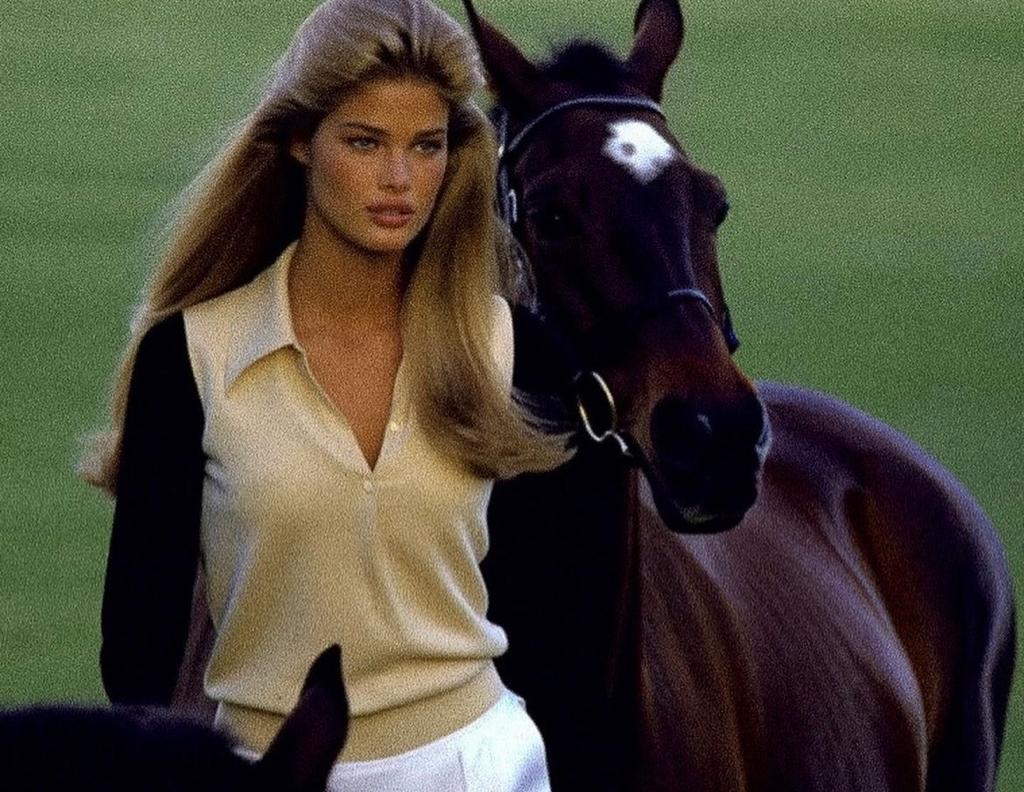 High caliber companions
*If you are listed on multiple adult websites, or have any tattoos whatsoever, please don't apply. Regretfully we cannot accept your application due to client preferences.*
We accept applications from naturally beautiful, fit, successful professionals with excellent breeding and a university education. We also privately represent rising stars and established higher profile individuals needing a discreet, supplementary income with strict confidentiality.
Obviously career success / fame doesn't always equate to a large or steady income in certain industries. If you're already successful, and dream of leading a more independent, stress-free and affluent lifestyle, then you're in the right place to make that happen.
If you know how to conduct yourself in fine restaurants and luxurious environments, and find the company of a sophisticated, affluent gentleman genuinely enjoyable, you may be suitable for an exclusive arrangement with Mynt Models. Enjoy elegant dinner dates, relaxing yoga/ spa weekends and luxury vacations with interesting, discerning gentlemen, on your own schedule. We work together, you don't work 'for' us.
If you are more interested in being 'busy' than creating special connections with a select few high end gentlemen, you may be contacting the wrong agency. Our models meet less gentlemen, remaining fresh and feminine. Our callers are happy to pay a premium for exclusive and fresh companions who meet very few callers. It's a rather exclusive private circle.
The need to be constantly booked is that of a traditional per-hour call girl, with whom we do not work. (No judgement, it's just a different market.) **You should be pursuing a full time career, where occasional paid dates and travel bookings can be accommodated on the side for some fun adventure and pocket money.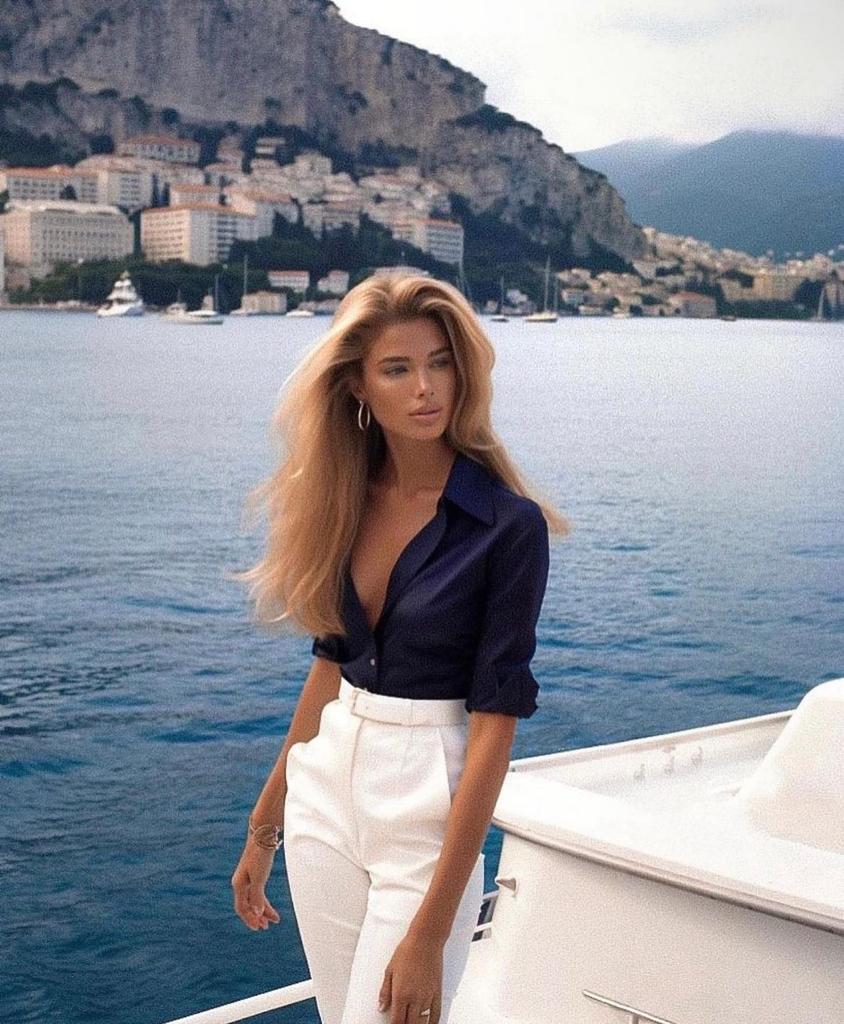 Refined travel escorts
For a feminine young woman seeking elegant adventures in a stylish setting, our elite VIP escort/ travel companion agency provides the perfect avenue: Full training, security, carefully selected generous gentlemen, and 100% support. Our security is strong, and your safety is our #1 priority. This should be a fun, exciting time in your life, not dangerous or upsetting.
We source and arrange dinner dates and vacations for you with very generous, polite VIPs and international high end executives who are thoroughly screened. We have a dinner-til-breakfast minimum, and we don't provide hundreds of brief meetings like a traditional service-focused escort agency. We actually prefer the word 'companion', really, as 'escort' conjures up distasteful connotations for many people, and attracts the wrong crowd.
Still, marketing being what it is these days, all manner of phrases need to be included for search results. Regardless, we sift out a lot of callers. We provide genuinely high quality engagements between truly lovely gentlemen & elegant, intelligent ladies, where the focus is on a mutually beautiful experience and connection. The luxury and income are bonuses. ; )  As long as you remain polite and genuine, you can enjoy lucrative annual earnings and a wonderful life experience of world travel and finery.
If we've piqued your interest, then we'll be delighted to receive your application. However please read this entire page to ensure you meet our clients' requirements, as we are highly selective. We have to be, because our clients are. >>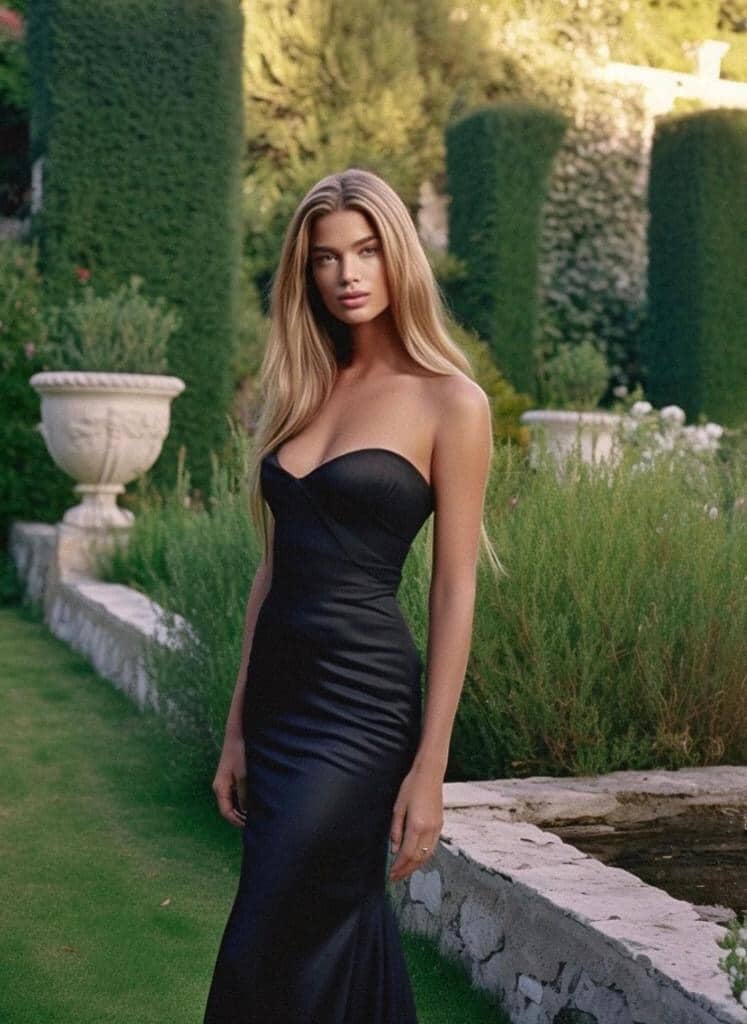 First class courtesans
Working with Mynt Models is an exciting and enjoyable opportunity. Our valued angels are like cherished family to us, and we work on a system of mutual honor, manners and loyalty. People who have difficulty communicating and connecting with us, will be unlikely to connect with our gentlemen, and will therefore likely be unsuccessful. Luckily we're easy to get along with!
There's no place for greed or deception on either side. Reliability, honesty and stability are important for us. Apologies, but we don't work with models for a few weeks while they're in town. All our companions are under professional agreement for the exclusivity and protection of everyone on our team. (You can be based in any major city in the world.)
When you join our exclusive family, you're offered lots of support and assistance, including tutorials, depending on your level of knowledge. Experience has shown us what's successful with our demographic of VIP gentlemen, and this is a formula to which we adhere closely. We are all about the personal touch, and bringing happiness and positivity into the world. Communication is important, and we like to avoid drama and negativity.
Mynt Models VIP escort model agency is renowned for the high standards we uphold. This is what reassures our high end clientele, and our gorgeous models. Hence we will never compromise on that. You'll never be unpaid, put in unsafe situations, have your privacy compromised, or be treated unfairly. We work with you as a sub-contractor, not an employee. Yet you have our support and representation as your agent. Please continue.
What We Look For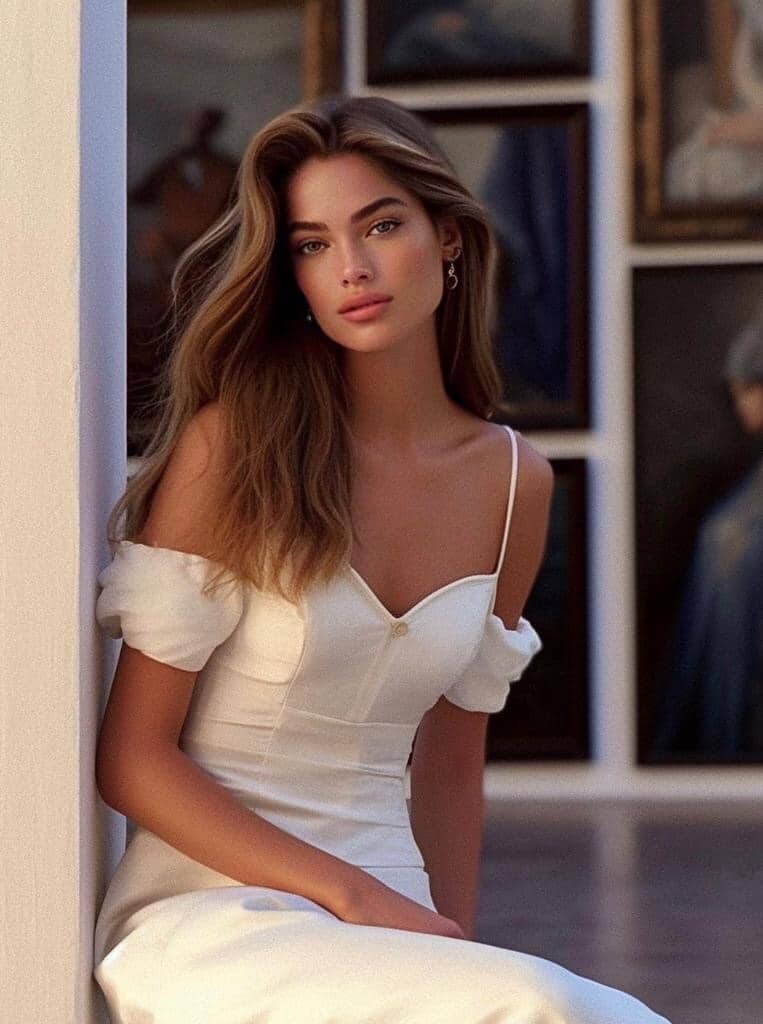 In fact, it's what our callers look for that dictates what we seek.  What they request, is what we must supply. For high end gentlemen, true attraction begins when you have depth beyond the physical. To be considered as part of our 'family', you must be very fit, slim, healthy and health-conscious (drug free!) as well as naturally beautiful. Again, these are just the constant requests we receive.
Over-worked, over-filled faces or over-full lips, too much or obvious surgery, heavy make up, caterpillar-eyebrows etc., are all very unappealing to most selective gentlemen, and are therefore unsuccessful here. Very importantly, regardless of your beauty, you must be a warm-hearted, friendly and caring person, with a humble soul and a loving nature. Any inauthenticity, nastiness or bitterness is weeded out very quickly. We're not interested in working with that kind of energy.
Without this inner beauty, no amount of outer beauty will bring success. Humble confidence is fine, as long as it is combined with genuine consideration and respect for others. Truly well-bred, intelligent, fresh and genuine ladies who live a pretty standard, wholesome lifestyle are successful here.
Mynt Models is a premium company. ***If your photo is on multiple mainstream escort websites around the world (even in a Member area), you will not succeed here for long, as our callers request exclusive, fresh ladies who don't meet many people. Because our clientele is extremely selective, the moment they see your image elsewhere (usually for a lower price), they alert us (often very annoyed!), and no longer want to meet you. They seem to research a lot to be sure our models are indeed fresh & exclusive.
We're only suited to the truly exclusive lady, seeking occasional introductions at the highest level as a bit of adventure. There are literally thousands of regular escort agencies in the world with whom you can be listed, if that is the avenue you choose for yourself, and we wish you the best there. However we cannot help you with that.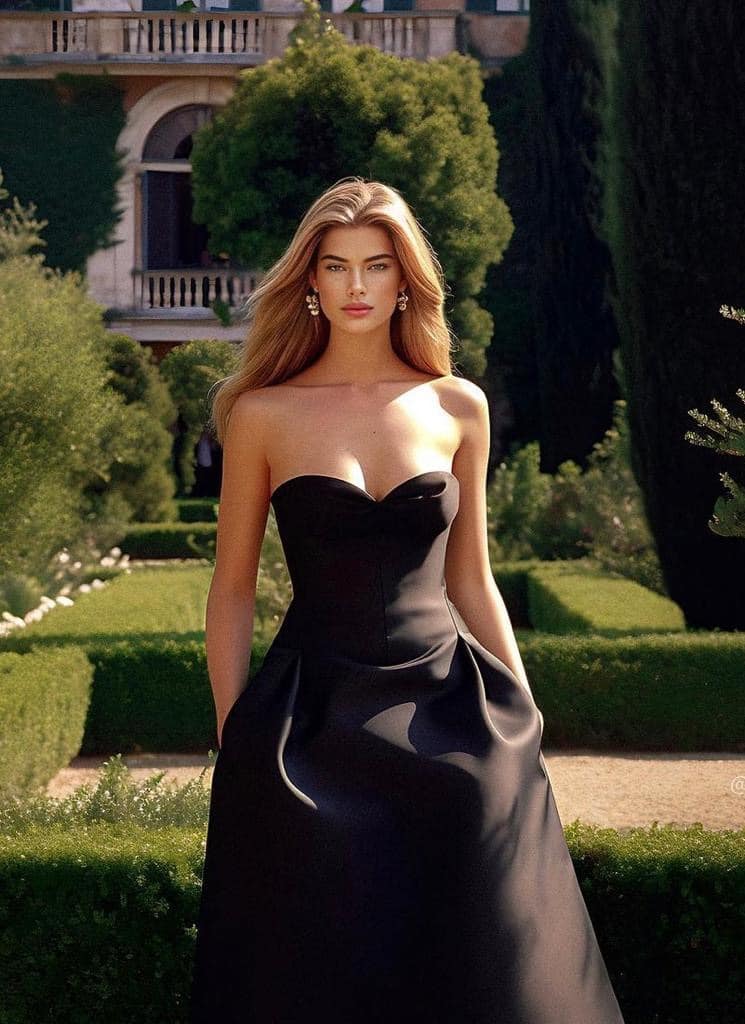 A truly high class lady is gracious, and shows charm to everyone at all times, regardless of the situation. She never forgets, whilst she is enjoying herself, what her purpose is and where her responsibilities lie. A successful, elite woman of refinement, while making herself available as a companion for a generous benefactor, is very friendly, giving and compassionate, never self-important or egotistical.
She is never self-absorbed, negative or nasty. Her focus is on creating a lovely, positive connection with a gentleman, not on how much money she wants. A focus on money will eliminate your success super-fast. When you focus on providing quality rather than 'what's in it for you', income comes faster than you can count it, because decent people crave authentic quality, and will want to meet with you again and again for that feeling of genuine care & human, compassionate connection.
You should be 22-38 years old and be a professional model, actress, performer, presenter or businesswoman, (discreetly verified), and you should have a degree, or at least be pursuing a degree in a high end university (also discreetly verified). While a university degree doesn't guarantee intelligence, it does show you can be dedicated to something and achieve a goal. It represents substance. You must have superb manners and a certain charisma. Being neat and hygienic is essential, as well as genuinely charming – Nobody wants a dinner date with someone whose presence is uninteresting, unpleasant or offensive. That's common sense.
Of elite breeding (upper middle class to upper class), you will of course be tattoo-free, and well acquainted with very tasteful attire and grooming. No, a body-con nightclub dress is absolutely not acceptable as cocktail attire. Nor are flat sandals, casual lounge wear, or jeans. (Unless specifically requested by the client, or you're on vacation with him by the pool or on board a super yacht.)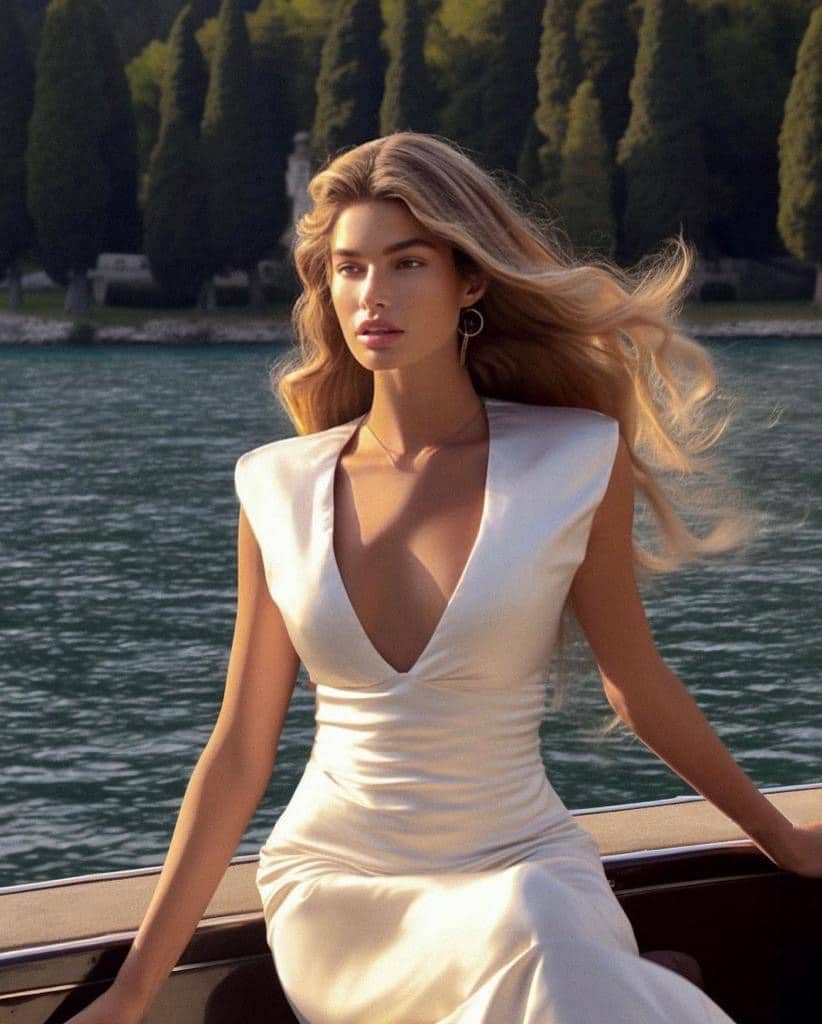 You must have a classic, natural look, with healthy shiny hair and flawless skin. If your physique is out of proportion (for eg extremely large enhanced breasts), we will not be able to work with you. If your lips or face are over-filled, (beyond a conservative, natural look), we won't be able to work with you. No judgement, it's what our clientele seeks. 99% of our callers request a very elegant and fresh, natural look. They're looking for proper ladies if refinement and elegance, with flawless presentation.
If you have any tattoos, any at all, we will not be able to work with you. We keep repeating that because people keep applying, thinking it doesn't matter. It does matter to our callers. And it's the fastest way for us to see the applicant hasn't bothered to read this page.
You should also be confidently sociable, comfortable conversing with new people, and able to quickly create a relaxed and friendly atmosphere. If you aren't socially adept, you won't be successful, as our gentlemen seek intelligent conversation and rapport. We *Do Not* provide brief, physical-only encounters. Nobody wants an unresponsive, aloof or shy companion uncomfortably seated opposite them. Neither do they want a boisterous or too-talkative/ interruptive person either. ; )   This is where your breeding in terms of manners, conduct and social etiquette will clearly show, and cannot be imitated. If you know, you know, as they say.
Our exciting 'blind dates' are intended to be mutually enjoyable engagements, so if you're very shy or don't enjoy meeting and socializing with new people, or if you're looking to just provide some kind of mindless physical entertainment only, you won't be successful here. Nor will you find our environment enjoyable or satisfactory. Having a personable, approachable nature is extremely important; equally as important as your commercially viable look. Our gentlemen seek far more than just a pretty face, and they certainly don't contact us seeking hourly physical favors..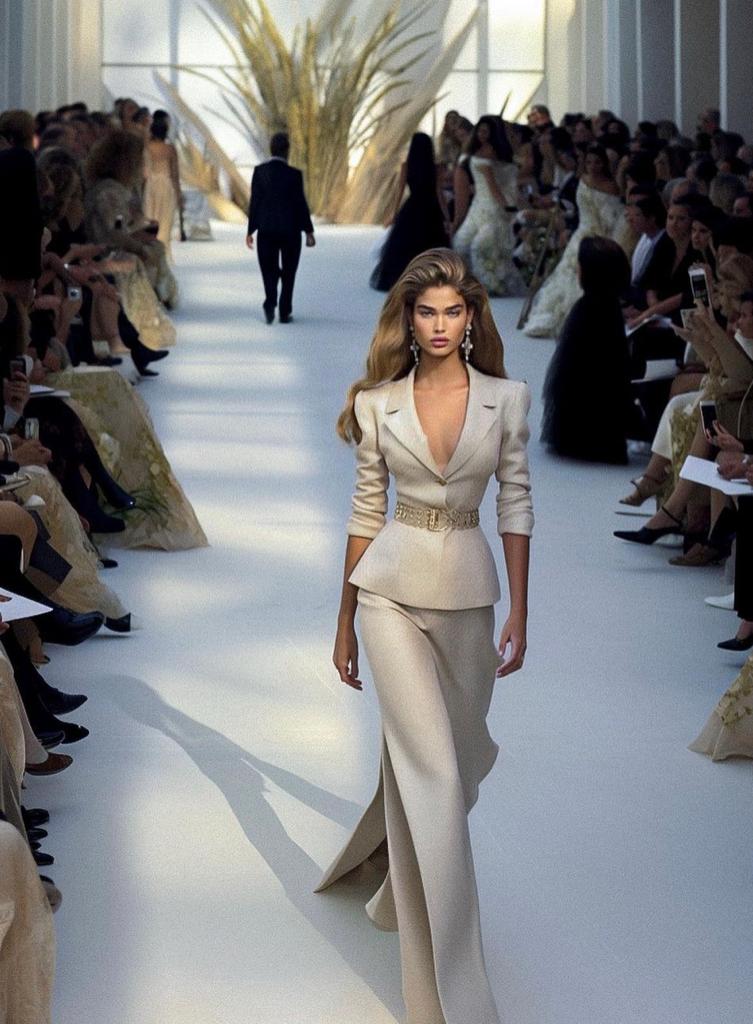 Arrogance and self-absorption aren't conductive to success here. You should be extremely well presented and absolutely drug free at all times. We respect loving, evolved individuals who consider other people's feelings, and show consideration & humility. We don't respond well to aggression or demanding behavior, and neither do our gentlemen. ; )  Gracious ladies aren't arrogant, even if there is something to be discussed. She will approach people respectfully, politely and directly like a mature adult, and discuss things amicably, to find a mutually suitable solution. Having said that, we can only be responsible for what we say, not how people perceive it.
We also value intelligent, reliable ladies who are versatile enough to adapt to any situation, whether high society, elegantly relaxed or smart casual. And it goes without saying that elegant, graceful poise and gracious conduct will go a long way. A kind, forgiving nature is helpful. You must be 100% female from birth. No judgement, it's just what our clientele seeks. You should have a full time media entertainment or professional career (actress, model, or successful businesswoman/ artist etc.), and be pursuing your future (actively or via study.)
** Being available as an elite VIP companion should be an occasional exciting adventure for you, not your full time pursuit. We specialize in highly discreet celebrity introductions, and equally discreet introductions for highly accomplished professional ladies; for eg. prestigious luxury property managers, accomplished flight attendants, fine art dealers, successful fashion or interior designers, medical specialists, legal specialists, scientists, professors, successful entrepreneurs and academics, etc. Beauty and brains is a wonderfully lethal combination. You vixen!
What We offer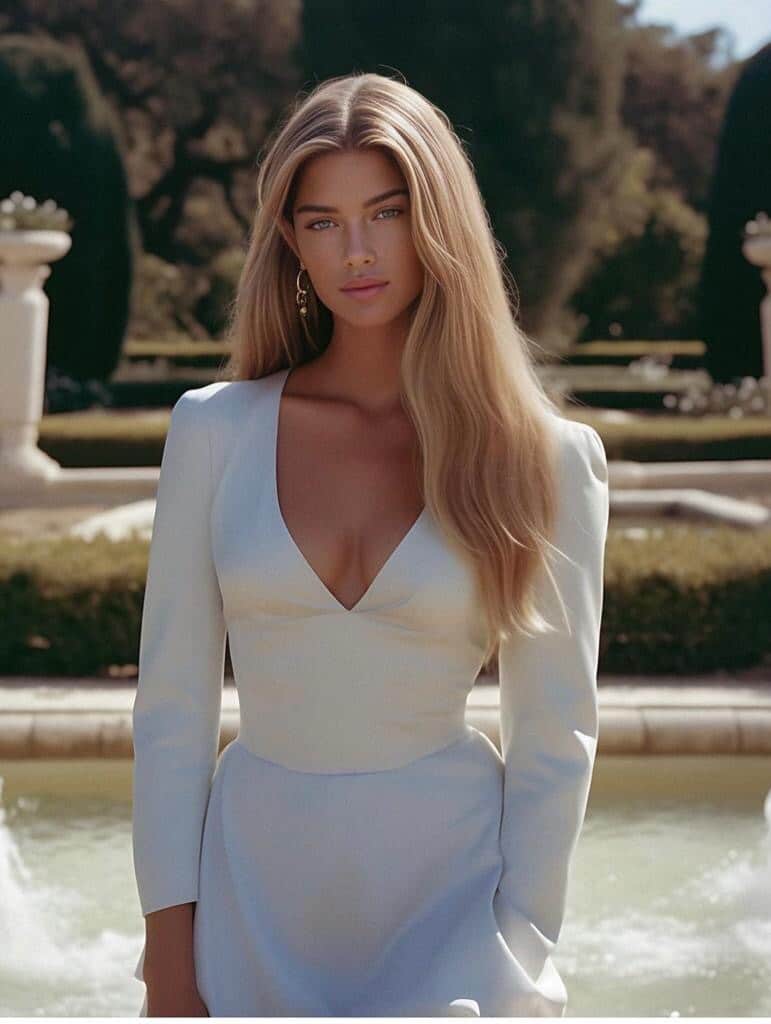 Mynt Models offers a genuinely wonderful opportunity for intelligent, successful, beautiful women to supplement their income with a part-time luxurious position as an elite, caring VIP companion. Enjoy an excellent return for your time, and meet interesting, lovely new people in the process.
No experience is necessary, as you can be fully tutored in companionship etiquette, and in our agency procedures. We spend substantial time getting to know you, to ensure we know what you're comfortable with, what kind of person you are, and which gentlemen will best suit you. We're selective with both models and callers, so you can rest assured you're always in lovely, warm and caring company.
Once accepted, you decide for which dates you're available. You're never forced to go anywhere you don't want to, or meet anyone you don't want to.  Again, we work together, you don't work 'for' us. There is no duress when working with Mynt, and there is always another model who will be thrilled to attend in your place if you're unavailable.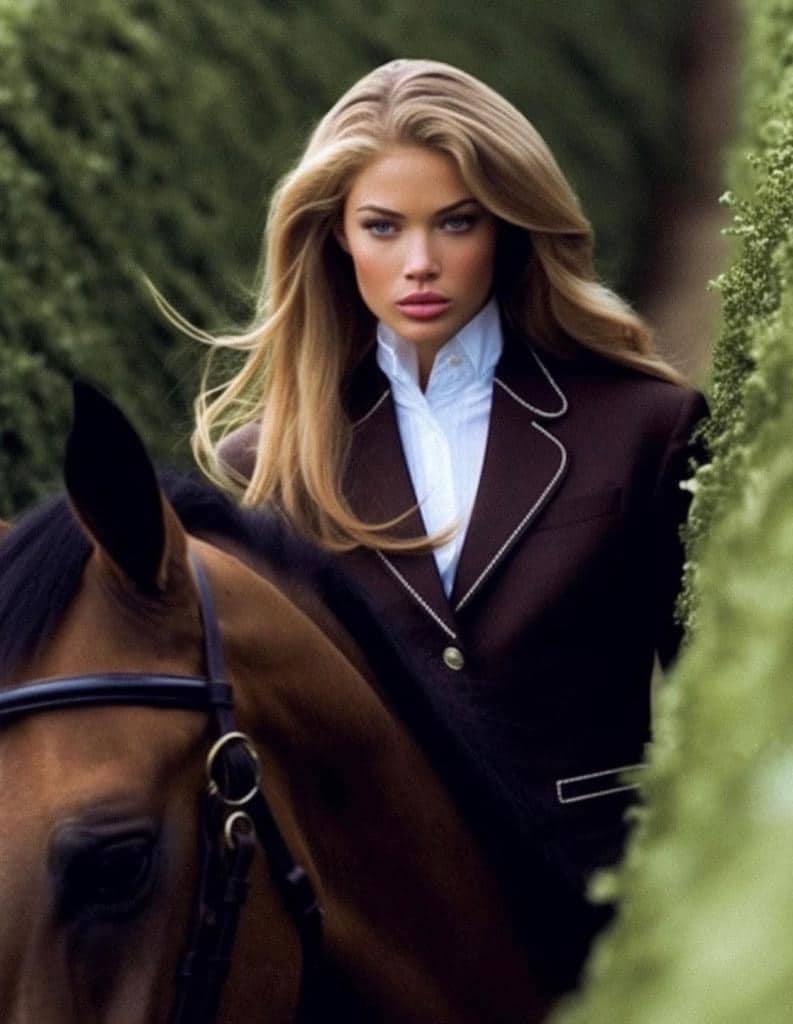 *** As mentioned, we receive so many applications a month, and regretfully cannot respond personally to everyone who applies. Ladies, please do not call and leave long messages, our receptionists only attend to gentlemen. The ONLY means of application is via this web form or a direct email. Rest assured all unsuccessful applications are deleted; we don't have space to store all that data, and have no interest in retaining personal details of people, or violating anyone's privacy.
Our team meets monthly to assess applications, and potentially successful applicants will be contacted for an initial screening interview. If successful, we can assess other qualities, and go through your training and career path. As long as you're reliable, educated, beautiful, warm-hearted, genuine and refined, we welcome your application.
Repeated examples for our search results include phrases like: VIP escort, university escort, professional businesswoman escort, private flight attendant, slim model escort, super yacht stewardess, commercial flight attendant, top model escort, supermodel escort, famous model escort, celebrity escort, TV star, TV presenter escort, Instagram model escort,  beautiful performer escort, ballet dancer escort, tv actress escort, movie actress escort, famous actress escort, meet celebrities, and meet celebrity models. (!)
All manner of accomplished, classically beautiful (model-like), intelligent women are welcome for consideration for elite travel companionship, and to escort gentlemen on luxury dinner dates. It certainly won't hurt you to apply, even if you're not sure.
*Note – Ladies attending university are absolutely welcome. However with limited availability due to your studies, your opportunities may be less. The ability to travel is rather important as a travel companion. Your study attendance is also important, and leaving regularly to fly around the world or spend an evening out with someone may jeopardize your education. Therefore you're welcome to apply and list with us, and accept local very occasional introductions/ weekend travel bookings only. When your study is complete, your introductions may increase.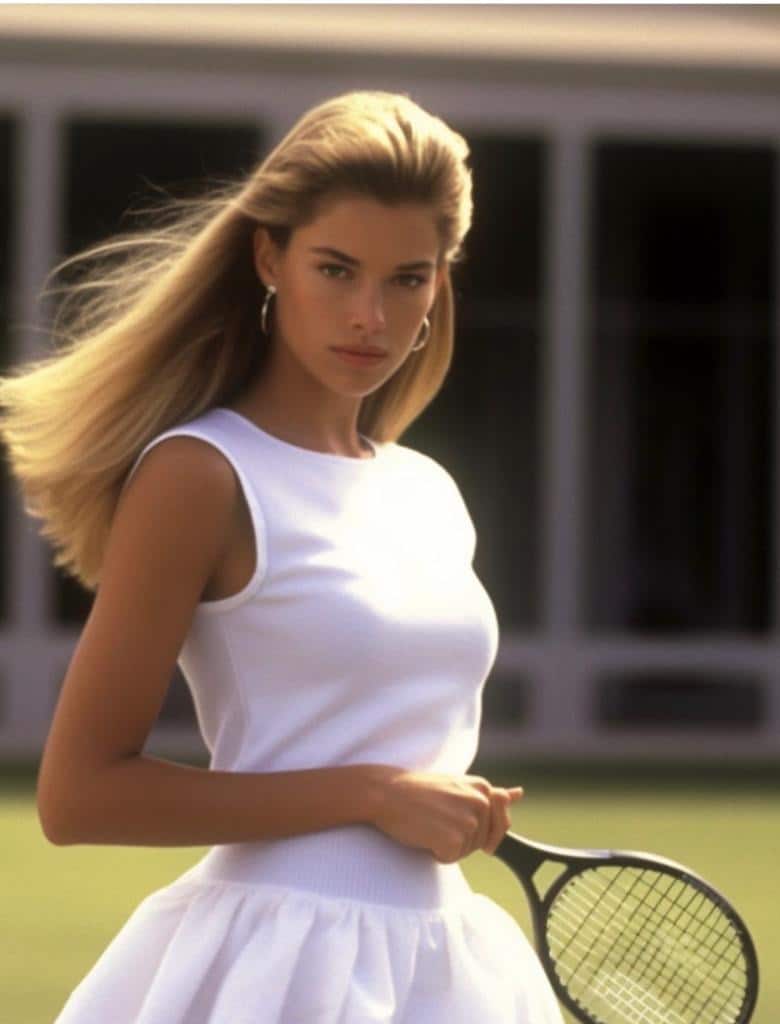 Earn a lucrative income working from home, in your own time. We'll teach you the secrets to making a lot of money quickly, tastefully and legally. We teach you how to succeed, to achieve your highest income potential and enjoyment of companionship. We assess potential in people, and accept those we think will appeal to our callers.
Ultimately the process is a case of trial and error, and largely comes down to what you're willing to invest in photos and presentation. A high quality photo shoot showing an authentic representation of you will bring far higher return than an 'affordable' shoot, which can look unprofessional. A mediocre photographer will make a supermodel look basic.
We repeat that if your focus is only on the money, like most traditional by-the-hour escort environments, it's unlikely that you'll be as successful as you could be. The elite companion engagement operates on an exchange of energies, so you need to be focused on the right thing to bring the blessings. Your own conduct and reputation will decide how successful you are. Those qualities will already be innate within any properly bred young lady. Then the sky is the limit! We apologize in advance for the very narrow selection process, based on very selective caller preferences.
Security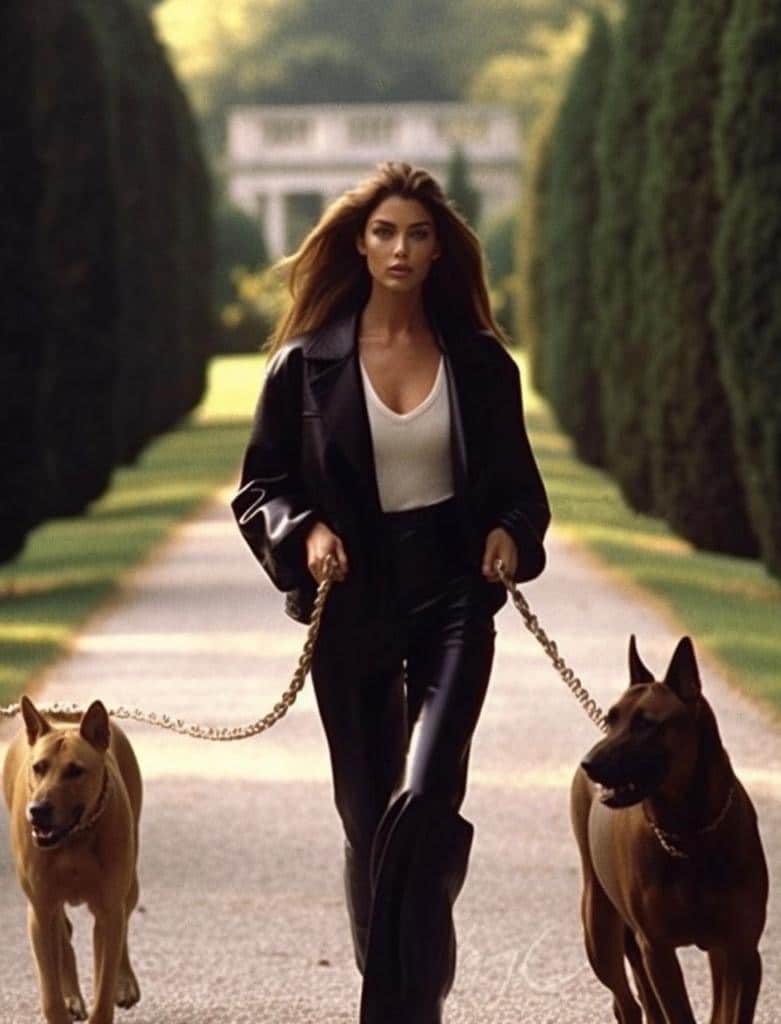 We provide excellent conditions, 100% eternal privacy, and top security. You'll enjoy a life of abundance, safely. Your safety is monumentally important to us, and no amount of money can jeopardize that. We carefully verify all clients (we don't just say we do!), and have security in place if needed (although we rarely need it; we're extremely selective, and our chosen gentlemen are truly lovely people!) In addition, we only accept invitations for you to visit fine restaurants and five star hotels/ resort accommodations. Registered private jets and super yachts are also occasional meeting points.
Finally, you can detach from depending on others, pay your own bills, buy your dream car, even put a deposit on a home. Enjoy going out when and where you want to, and wear the latest high end fashions, rather than waiting for your trust fund to open! Dine in fine restaurants and stay in glamorous 5 star hotels, earn huge tips and gifts, and assist your loved ones; First class all the way. So long as you're able to maintain your high standards, which should be your natural way of life in any case.
We consider all our beautiful young ladies to be extremely special, and we'll work with you to not only achieve your highest earning potential, but to achieve your highest potential in your personal life also, if you need support. Just ask whenever you need some feedback or advice. While Claudia is now exclusively handling our UHNWI Members, she has carefully tutored all our booking agents, and is always in touch with our models.
We all love to see you flourish and succeed, considering our time together as a valuable stepping stone for your future. We consider our models family, and the friendship we have with you doesn't have to end after our business relationship does.
You'll never be asked to undress or perform for a male agency member, as can be common in low quality establishments. You are paid for your time, and your time is for your paying clients only. We don't charge bonds or take your passport or any of the underhanded practices that go on in deceptive, controling or money-hungry agencies. We don't micro-manage; we are all mature, ethical individuals who know the difference between right and wrong. If you can't conduct yourself appropriately or communicate well, you simply won't succeed.
We provide a safe, friendly, professional and non-threatening environment, for only the finest individuals seeking a tasteful additional income. Only do what you want to do – no unsafe or distasteful 'extras' are ever expected. We'll show you how to make the most money possible during your time as a high quality companion, whilst enjoying yourself thoroughly and safely.
Join Us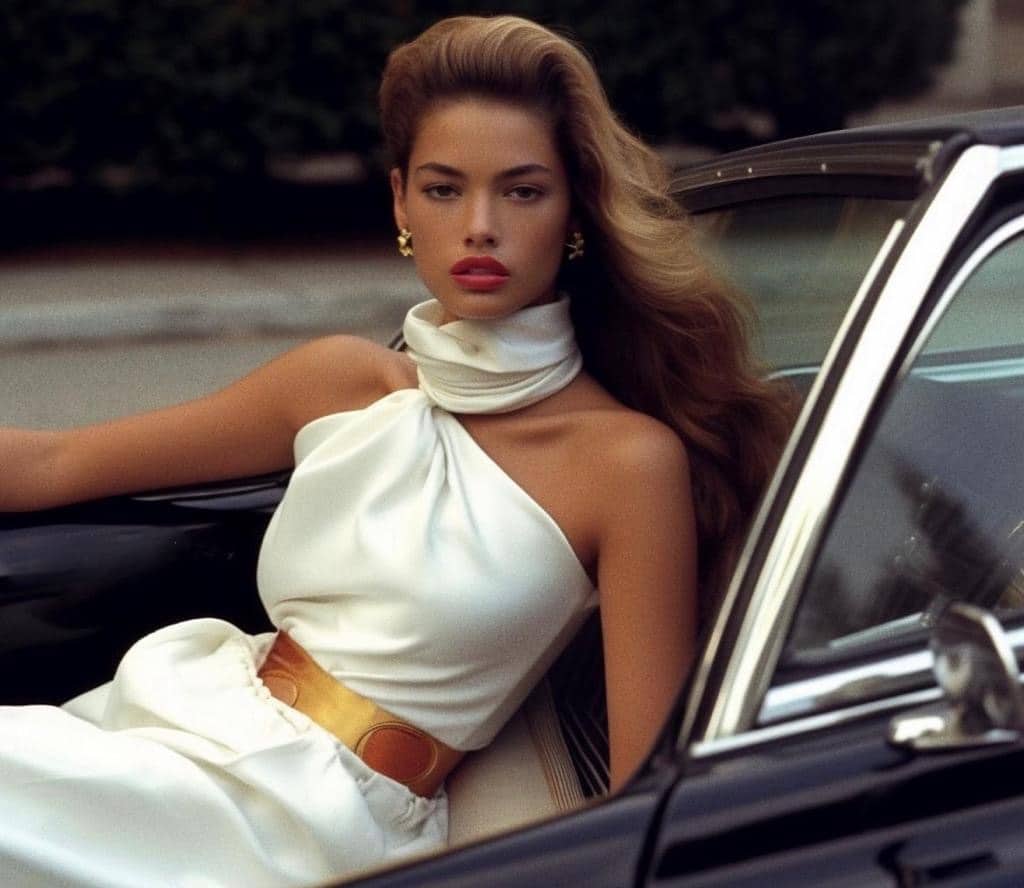 High quality companion agency for sophisticated, friendly, successful ladies
This glamorous, happy life can be yours, working with one of the most prestigious, premium VIP dinner & travel companion agencies in the world. We're just an email application away. Please fill the form below, or email your application + images directly to [email protected] – or [email protected] in the worst case of bouncing emails.  << THESE ARE THE *ONLY* EMAIL ADDRESSES WITH WHICH WE COMMUNICATE. IF ANYONE SHOULD CONTACT YOU FROM ANY OTHER EMAIL ADDRESS OR TEXT MESSAGE, WITH COPIED-AND-PASTED RESPONSES FROM US, PLEASE CONTACT US IMMEDIATELY & FORWARD TO THE POLICE. BEING A SOCIAL COMPANION AND DATING IS FULLY LEGAL, HOWEVER USING FALSE INFORMATION TO LURE OTHERS UNDER FALSE PRETENCES IS NOT OK. 
Our interviews are very confidential; in fact any interaction with us is kept 100% confidential forever. We expect the same courtesy from you, and a Non-Disclosure agreement will be in place. We look forward to chatting with you and answering all your questions.
Have a fun & relaxed day,
Mynt Models Management