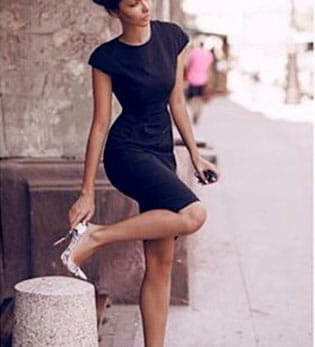 The term 'Girlfriend Experience' or commonly known as GFE, has a different definition for different people. Some use it to refer to a GFE escort who provides deep kissing and a very affectionate, intimate date – much like one's real girlfriend might should she come to visit.
Others consider a Girlfriend Experience more of a tasteful lady-friend – More than a friend, but less than a 'girlfriend', if referring to the definition above!
However, for most people – and certainly for the Mynt Models® escort agency, A GFE simply refers to a beautiful woman of equal sophistication to yourself, with whom you get along, who can provide enjoyable companionship, whatever that entails for the both of you. Which is pretty much what a girlfriend does. :)
The Girlfriends
The elite escort offering a GFE is usually very warm-hearted, empathetic, compassionate and caring. She is genuine and loves to pamper people, and is usually quite kind. These types of girls are generally well presented (especially at this elite level), and take very good care of themselves.
Part of their work involves accompanying gentlemen to dinner dates and social events, so for this she must always look her best. She invests significantly in maintaining her beauty, style, general knowledge and social etiquette. In a nutshell, the ideal date!
Booking A Date
Using a GFE escort agency isn't as difficult as it sounds, and certainly not as scary or sleazy as some people perceive it to be! Don't confuse an upscale escort with a streetwalker, brothel worker or indiscriminate call-girl. These are normal, intelligent, fresh and beautiful women who just happen to be available for a small window in their lives to be a professional companion.
Booking an elite escort companion is a contemporary way to meet the right kind of person, whose company you can enjoy, without any strings or consequences. Like with any date, what occurs is entirely up to the chemistry created between the two of you.
You may have been set up by friends with someone, or gone on a blind date before. It's a bit embarrassing and often a disaster because you have nothing in common. Or perhaps you've wasted hours trawling internet dating profiles, seeking out someone suitable you can spend some time with.
The person you meet often turns out to be very different to what they claimed (older/ fatter/ shorter/ completely different to their profile photo!) Or you may have asked a colleague out on a date, and found out they were very different outside of work.. Now you have to awkwardly work with them. Or they harass you for more attention than you want to give..
How about a regular dating agency? Have you ever truly met a stunning and interesting woman at a dating agency? Perhaps some people have been happy with whom they've met, but a lot of their 'success stories' are fabricated. And a lot of the women on their books are there for a reason… How many years of bad dates, disastrous fix ups and failed relationships have you endured? And how much have they COST you…?
The Agency
None of these situations will happen with Mynt Models® dating. We are very selective, screening all our models thoroughly. All the elite escorts sign a legal non-disclosure and work agreement, and we offer a 100% guarantee of quality. You will always meet the person you have booked, 100% of the time.
She will always be exactly as described, 100% of the time. If on the very rare occasion there is a personality incompatibility, we simply swap the model for another one, no questions asked.
Whatever you want to call her – elite escort, professional companion, travel buddy, GFE date or elite courtesans – it is easy to book an appointment, and enjoy a sensational date with one of these intelligent, educated, beautiful women. They are all beautiful. They are all educated. They are all accomplished in their full-time careers.
And they are all available sometimes to meet for fun dates, with no strings. What may or may not occur between two grown adults is their concern. We simply introduce exquisite, upscale ladies to sophisticated, refined gentlemen. Can you charm her?
Simply contact us now and we can discuss your needs, and which model or models may suit your preferences. Book a date with a stunning, vibrant young woman, and feel young again.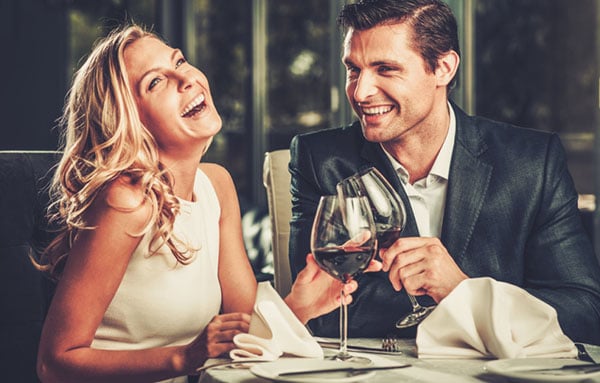 Not all girlfriend relationships in life involve physical or sexual interaction. And many do – the point is that she can do as she pleases, nothing is expected or obligated upon her. Much like the Mynt agency models. They are open-minded, free-spirited, independent women who conduct themselves as they wish. If you come here looking for a girlfriend, you may well find one. And you may not. A model conducts herself at her own discretion. We do not promise nor offer anything specific. She would behave the same way with him on a date if she met him at the bank, as his real estate agent or at the gym. Regardless of how they met, if she felt this chemistry she would be compelled to follow it. Just because she happens to be available as an elite companion and dinner date, as opposed to a real estate agent, doesn't mean she is available for or offering sexual intimacy or prostitution. What she does with her dates is Entirely her decision and choice, at her own discretion. We do not solicit for prostitution or sexual services.