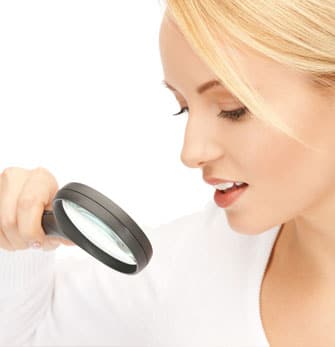 Selectivity is what sets Mynt Models® apart as the premium option for elegant & elite VIP escort dating in New York, Los Angeles, Houston, Miami and worldwide. Our careful recruitment and screening of both our models and clients is what maintains our position as the premium choice for high quality companionship. Our screening process is thorough, and we only recruit models we feel will meet not only our high standards, but those of our valued clients. We are flattered to be world renowned for our elite quality, and have many years of experience in match making, dating and making people happy!
We personally meet and know all of our beautiful companion escorts. Your introductions through the Mynt agency are never 'blind dates' like online dating. In fact many models have been referred to us through other refined models, who have enjoyed a successful time with us. And of course many clients have also been referred by other delighted gentlemen of sophistication and discernment. There is nothing more flattering than word of mouth recommendations, and we welcome those new callers. However we don't cater for just anyone.
We are also selective with our clientele, and only agree to assist gentlemen that we feel comfortable with, and that we feel will be suited to our lovely ladies. We are not discriminatory on nationality, color or looks. We do however expect respectful and appropriate conduct. No amount of wealth can buy class. Arrogant men are not the type of clientele we're interested in catering to. If you're not friendly, please don't try to befriend us. :)    Many people have found deep happiness, healing, and a sense of love through our high-end escort introduction agency. Plus, the convenience of having a long-term girlfriend experience with no expectations or complications is wonderful.
As a welcome gentleman, you will be gently screened (nothing invasive!), and provided with as much information as possible about the booking process, and the beautiful model companion to whom you're being introduced. Rest assured, you'll only spend time in the company of women with whom you'll enjoy a captivating and sparkling time. The possibilities are exciting!
We are expert match makers after all these years, and we pride ourselves on treading the fine line of keeping everyone happy, models and clients alike. Since our service is intended to encompass mutually enjoyable experiences, we do our best at all times to ensure that respect, consideration and kindness are priorities for both individuals.
We are dedicated to ensuring that the kind of people for whom we cater can reach a level of beautiful connectivity and exchange of energies, where both are transformed. The Mynt experience is about letting you achieve what you need to. Contentment, healing and empowering our lovely members to live at their full vibration is a core skill of our staff.
Privacy is guaranteed forever, and our personal touch means you will feel like our only client when we deal with you. We will introduce you to the quality, well bred beauties you have been looking for. Discover our luxury services, visit our galleries and meet some of our models now.