First and foremost, we guarantee 100% confidentiality and privacy forever. All our staff and companions sign legal forms for non-disclosure, and we give our word of honor to NEVER disclose the details of our clients, ever. What low, common behavior, to violate the trust of one's clientele. Rest assured the Mynt Models® staff and management will never, ever display such appalling, spineless conduct. We help create special experiences for special people – no commitments, no robotic empty encounters, no nasty consequences.
OUR STANDING
Over many years, we have striven for excellence, well above the average. Our motto is to treat every caller like he is our only one. Our sincere pledge to providing 100% confidentiality, respect and superb standards is flawless, and fiercely protected.
We cater for a very high-end clientele, including top CEOs, high profile businessmen, A-list identities and royalty, as well as other successful professionals. All our gentlemen are considered high-end to us. Providing introductions to extremely beautiful young ladies who possess the 'whole package', our ability to cater for the most exacting preferences stands second to none. Assuming a gentlemen seeks more than just a pretty face. ; )
A large percentage of our patrons are return callers, with many being referred by word of mouth. We think this stands for itself. All our website design and content is originally created by us ©, so if somebody has tried to replicate it, as is often the case, then we choose to find it flattering, and assume that we must be doing something right. :)
EXCELLENCE AND SUPERIORITY
Our companion introduction agency and the model companions alike provide a prestigious, sparkling experience, during which our secret gentlemen can feel pampered and appreciated. With our attention to detail and perfectionist standards, we are confident that those who appreciate the same high standards, will understand and feel at home. We are the perfect company for these high-achievers and successful industry stars to meet their match. Mynt Models® is available to assess your every query and tailor your appointment perfectly to you. Whether coordinating meetings with models for social dates and weekends, or making travel arrangements, when you're a valued secret client of Mynt Models®, we're here as your personal service agency, to make your time with us as pleasant and stress-free as possible.
SOPHISTICATION AND LUXURY
With 365 days in a year, doesn't one deserve a few of those to indulge oneself? To spend an evening in the company of a beautiful, world-class companion who understands you, and will make you feel comfortable in any social setting? Whether for an exclusive black tie function or relaxed companionship in an intimate restaurant, our international female escorts are the perfect way to pass your time. Our exceptional women are well equipped to listen to you, to make you laugh, and to captivate you with her confidence, allure and intellect. Be charmed and bewitched, with absolutely no stress or difficulty. Yes, you deserve that.
DISCRETION AND PRIVACY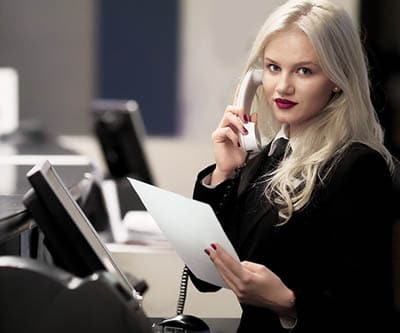 Our agency has built immense trust with our gentlemen over the years, and we take great pride in maintaining that. Confidentiality is one of our highest priorities, and all our models sign a legal confidentiality (non-disclosure) agreement to this effect also. Dealing with the kind of clientele we do, our word of honor is imperative. Our great success has been partly built on maintaining that honor, and partly on the referrals we receive from other gentlemen who appreciate the same.
All our A-list gentlemen are considered equally important. Whether you are a captain of industry, in a diplomatic or political capacity, a top athlete or celebrity, royalty, or some other gentleman of success and stature, your privacy is extremely important to us and will never be disclosed.
Our tasteful and discreet billing company is one measure we take towards protecting our client's privacy. We offer our clients the most advanced and confidential billing method, whether paying by cash, bank transfer or credit card. All charges will be displayed very discreetly on your statement. Discretion is guaranteed.
100% QUALITY GUARANTEE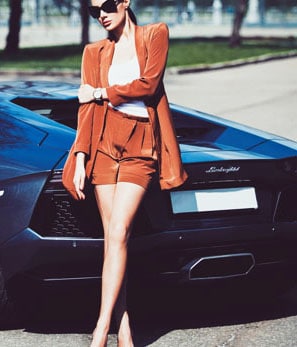 We stand behind our elite companions and introductions, and we offer a 100% guarantee of high quality.
If the exceptional woman who arrives to meet you is not as beautiful, charming and refined as promised when she arrives, we will replace the model at no charge.*
Our priority is to ensure a mutually enjoyable experience, so our open offer of good faith is to ensure our clients that there will never be any disappointments. We are not full of empty promises, and we deliver on our word.
REAL LADIES, REAL EXPERIENCE
Our word of honor continues when dealing with the representation of our beautiful companions. At Mynt Models® you will meet exactly the beautiful woman you have been described/ shown. No question. We have exceptional experience with match-making, and rarely go wrong with introducing the perfect courtesan to the perfect gentleman. However humans are not an exact science, and should there be an unforeseen personality clash, we will remedy it beautifully, with minimal fuss or discomfort. However these situations are extremely, extremely rare. We offer real, authentic photography and real, beautiful women. Only about 60%-70% of our ladies are actual commercial or editorial models, however we consider our ladies the perfect model of a companion, hence the reference.
INTERNATIONALLY RECOGNIZED, GLOBALLY DISCREET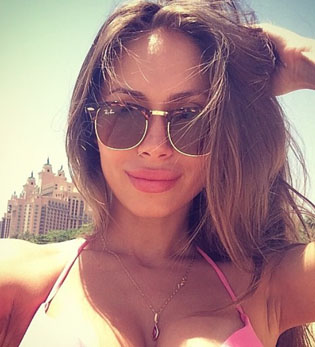 Our extraordinary girlfriends and female companions are available to travel internationally throughout the world.  Our frequent calls from all over the globe have surprised even us, as to how far the word of our reputation has reached, even well before the website was created over 2 decades ago.
Most of our models are Caucasian, European and Latina (Western-based) individuals, but all the companions are experienced travelers and will happily accompany suitable gentlemen to any five star location in the world (schedule permitting). Whether in the USA, Europe, Australia, Asia, the Middle East, Russia, or South America – a Mynt courtesan will make your experience remarkable, with enduring memories.
Rest assured that discretion comes under this heading also. You can travel freely with the Mynt companions in complete discretion, as our models do not show their faces online, and are not the kinds of women of whom you would assume the worst. While you don't need to be as member to arrange dates with most of our beautiful, educated companions, the Members status is available by invitation only, for absolute confidentiality. You'll never be seen in public with a known internet model or full-time 'escort'.