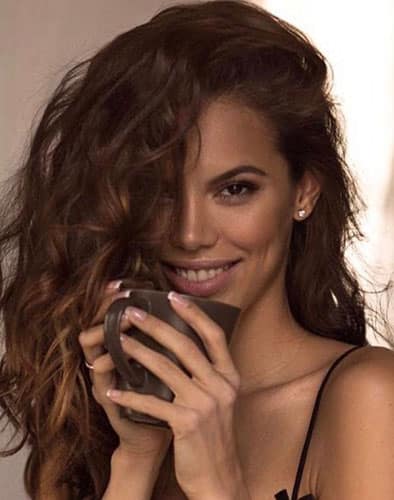 If you're looking for the pricing details, please contact us. You can view payment information here. When you're ready to make an appointment, please contact our friendly, helpful international booking agents. You can inquire after a recommendation, or ask whether the model you have in mind is available. We will be delighted to discuss your needs and recommend the most suitable companion escort for you. Perfect matches are what we are all about. We can also help you in deciding on the most appropriate restaurant or venue to bring your date for dinner.
Companion Appointments
The elite companions can meet you at a pre-arranged restaurant or event. However preferably she will meet you at your five star hotel for a discreet introduction, rather than wandering around trying to find each other.
You can see an explanation as to why we insist on Appointment Only here.
We will always do our best to accommodate you, but please keep in mind we are dealing with people, not items. Occasionally a model is simply unavailable; In this instance, we would kindly ask you to adjust your dates, or select a different courtesan with whom to spend your time.
Client Obligations
Please ensure you approach the agency and the companions as a gentleman. We are selective, and will have no hesitation to politely decline your business if you are not behaving as a man of honor. We reserve the right to refuse the business of any caller. Our agency exists exclusively to cater for the most refined and high-quality clientele only. Our elite female companions definitely have no need or desire to be 'busy'; they prefer to exchange energies with just a select few tasteful, appreciative souls, for mutually enjoyable engagements.
Fees Guide
Mynt Models luxury dinner escort agency accepts bank transfer or credit card to settle your account for your elite date. For **travel companion appointments, pre-payment is required (minimum 7 days before flights).  Each model is placed into one of the gallery levels. You can contact us for a quote.
Our elegant companions are available to travel worldwide. Whether throughout Europe, the USA, Middle East or Oceania (Asia/ Australia/ New Zealand). We will have an extraordinary, upscale woman who can make your time unforgettable, at any five star accommodation. Our model escort companions are regularly called to international locations; please see our travel page for details on booking a beautiful experience with one of our gorgeous angels.
Models Attire
The Mynt Models ladies are always attired impeccably; attractive yet tastefully discreet. Presentation is a priority for the high class women with whom we work, and looking 'obvious' is never an option. If you have any preferences as to the type of attire you prefer, in terms of style, color etc., please feel free to let us know. Your elite companion will do her best to accommodate your every preference, within reason. Whether the model is a celebrity or non-celebrity, discretion is always attended to carefully.

** For travel dates, all bookings need to be confirmed before being processed. Please contact us for more information. :)