Discreet Escort Dating Paris – We Create Beautiful Connections
Mynt Models is the premium choice for gentlemen with a penchant for luxury New York elite escorts. Our beautiful model escorts and high end courtesans are full time career ladies, fresh and refined. Focused on mutual enjoyment, the elite escort service is discreet and elegant. Mynt Models is your international escort agency for educated, high class travel companions and courtesan escorts.
Premium Elite VIP Paris Escort Agency
Meet The Luxury VIP Models & Travel Companions Here:

To add or edit information on this page, please click here.
The most magical, romantic city in the world, Paris has a world famous history and style that is unmatched by any other city in the world. Class is its middle name. And the local women are no different; High class personified. The 'cream of the crop' in elite escorts here, are indeed the cream of the crop globally. For anyone of sophistication seeking first class in Paris, all you need to do is turn your head. As Eddie from Ab-Fab says "They dress their meat better than we dress ourselves!" That's the kind of elegant escort Paris offers.
For top models and high-class escorts in Paris, the Mynt Models® collection is the premium choice. If you couple your appointment experience with a preferential membership, you can see into the secret world of the models' closely guarded private lives, with additional photos and video. This can let you get a small glimpse into her uniqueness, and why she is so special to us.
As with any situation involving mature, well-bred individuals, a mutual understanding of discreet conduct and an elegant environment is a customary. depending on whether you require a feminine vacation companion for a French weekend, a wonderful week of relaxation in nearby Versailles or a blissfully top class GF experience in Paris proper – you will always be attended with grace and charm, as a considerate, polite and generous gentleman.
Some of the High-End Escort Models Available in Paris:
Best Places to Visit with Your Gorgeous Companion in Paris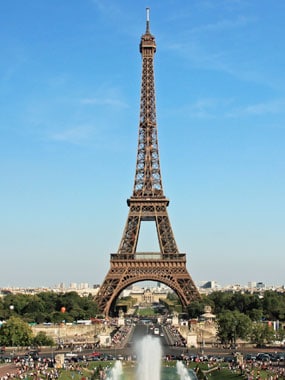 There are few cities with as many famous sites to see as Paris. The Louvre, the Eiffel Tower, the Arc d'Triomphe, the Seine, the shopping, the cafes, the food… You could spend months in this magical city and still not run out of things to explore and enjoy. They say you could try 3 cheeses a day for a year, and still not have tried them all! The massive amount of tourists and the local residents all truly love this incredible city and its lifestyle. Whether you are a Francophile or not, some of the must-see attractions of Paris include:
Eiffel Tower
The Louvre
Notre Dame Cathedral
Arc de Triomphe
Sacre-Coeur, Paris
Place de la Concorde
Versailles Palace
Jardin du Luxembourg
Centre Pompidou
Louvre Pyramid
Montmartre
Musée d'Orsay
La Défense
Hôtel des Invalides
Opéra de Paris Garnier
Jardin des Tuileries
Moulin Rouge
Pont Neuf
Panthéon
Arc De Triomphe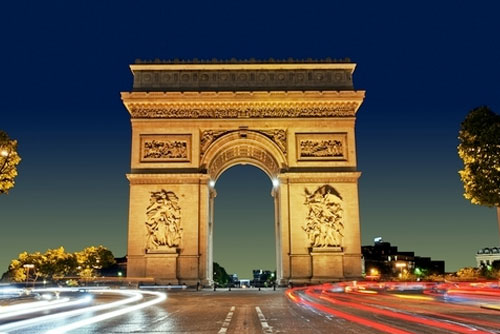 Weather
The Climate in Paris is quintessentially European-style weather. Hot pleasant summers, cold snowy winters, occasional romantic rainy days.. Perfection. Given the delightful city in itself, most people would agree that any weather is enjoyable because you're in Paris! As the song goes, "I love Paris every moment, every moment of the year."  Click here to find all the latest time and weather information you need right now.
News
To stay up to date on all the latest city information, we recommend the Le Figaro or Le Monde – depending whether your political leanings are left or right. :)  For the local news in English, 'The Local' will satisfy your needs until you master the beautiful French language.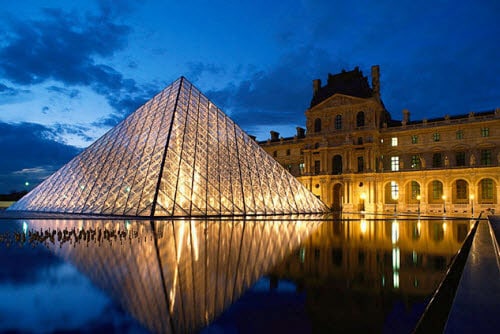 Business
Business in Europe is not what it used to be these days. Competition is immense, however, there are still endless opportunities to build a business or even a successful corporation. High-value services and technology are popular industries, and needless to say anything related to tourists or food is big business. Certainly if you already have a growing company, one must have a store or branch in Paris to be officially 'global'. If you are interested in doing business in France, or perhaps considering moving your office to a Paris arrondissement, a good place to start is the business section of your local embassy in Paris, or the local mayor's office. There, you can find out all about business licenses, permits, payments and more.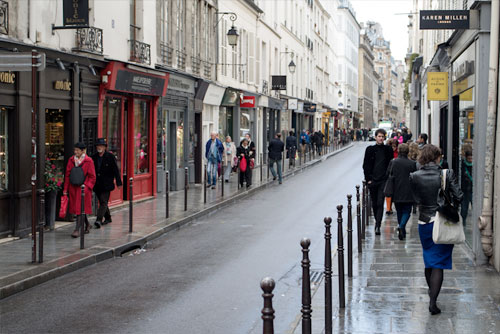 Luxurious 5-star Hotels in Paris 
The five-star hotels in Paris are among the most sensational in the world. And there are a lot of them! While all the five-star standard establishments offer the usual creature comforts, a few stand out among others – perhaps setting the standard internationally. The two most luxurious and elegant hotels in Paris are the Hotel De Crillon (which has recently undergone massive renovations) and the ever-perfect Four Seasons George V hotel in the 8th arrondissement. Few hotels in the world can match these in terms of luxury and service standards. To view other hotel options, Expedia.com and other travel sites can show you an endless list of available accommodations. Or the Five Star Alliance may have something that suits your needs. And Trip Advisor offers millions of personal reviews, which can help you in making your decision in choosing a hotel.
Just to whet your appetite, here's a video presentation of the unmatched George V (George Cinq) hotel in Paris:
Paris Nightlife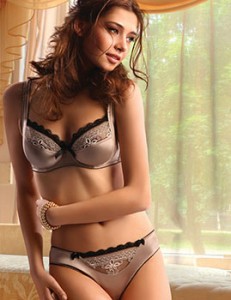 The Paris nightlife is as varied as its tourist attractions. Whatever your preference or interests, Paris will have something to entertain you.
Whether a warm summer evening stroll along the Seine or a luscious snuggle in a warm, swanky chill-out lounge in winter, your ideal evening can be created in this city.
Take your beautiful Mynt Models® date to a fine dinner (not difficult to find in the city of the Michelin star!), and then to cocktails or clubbing. But save some energy for sightseeing during the day!
Trip Advisor should also offer endless reviews on places you'd like further information about.
More Information & Directions

For more detailed information about the city, view the definitive Wiki page here, with all the up-to-date details you'll ever need. Please call us at +33 (0) 184 884 589. Visit our escorts available in Lyon!
Map of Paris
Paris Blog