High-End Female Escorts in Singapore
Schedule an appointment with us to get started.
Upscale Escort Agency in Singapore
As one of Southeast Asia's most developed city-states, Singapore is a popular tourist destination. It's easily explored, and a short flight from nearby Malaysia. A stunning getaway spot, this city offers a host of immersive activities for visitors and locals alike.

Looking to enjoy your time in Singapore with a gorgeous travel companion, VIP model or GFE dinner date? Let Mynt Models treat you to an unforgettable Singapore experience.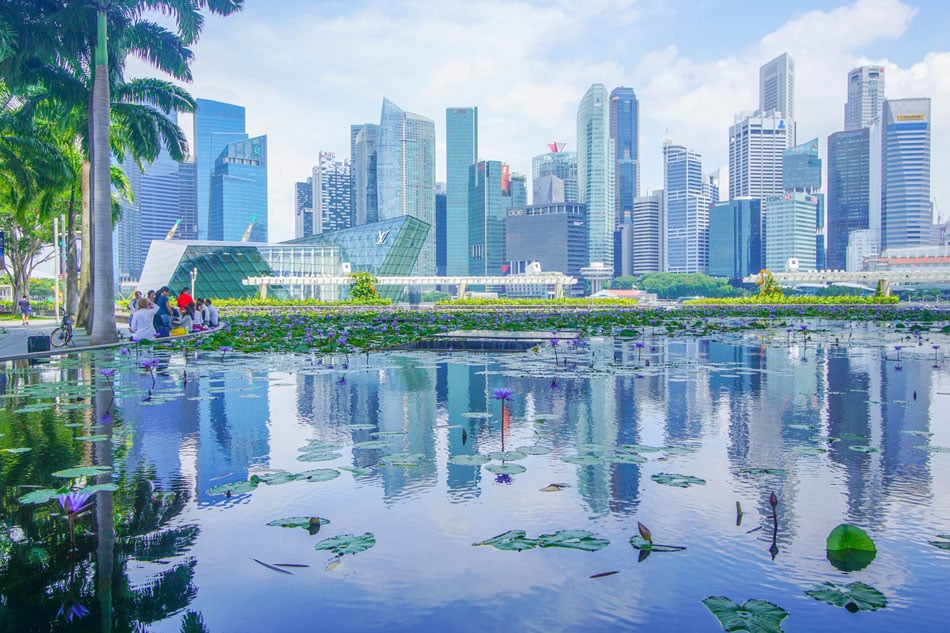 Discover Some of Mynt Model's Luxury Companions in Singapore
For the most selective gentlemen, you won't find a better selection of genuinely high-end GFE models. See our model gallery selection.
Meet our Selection of Luxury VIP Models & Travel Companions
Our premium companions are collected into three tiers, so you can find the perfect woman to meet for private, discreet, high-quality experiences.
Our Platinum-level VIP escort models meet our minimum requirements for excellence, and possess that little something extra: quality and charm.
Diamond-level VIP escort courtesans are a step above, some of the most luxurious female companions in the world.
First class in beauty, sophistication, and social status. Our Red Diamond companions are the most elite companions available.
VIP Companionship Services in Singapore
Mynt Models leisure concierge company is a renowned and established escort agency with a remarkable collection of sophisticated VIP escorts, models, and courtesans in SG. Our companions offer an unmatched girlfriend experience to respectful and generous gentlemen, providing the epitome of elegance and class.

Contact us and experience the best of the city with our exceptional Singapore escorts.
Why You Should Be Part of Mynt Models VIP Club in Singapore
As you search our exclusive portfolio for your ideal travel escort, we also offer the opportunity to apply for our VIP elite Member club. Preferred membership is exclusively extended by application to current clients.

Once accepted, you will be granted further access to models, where you can explore exclusive details, photographs, and videos of our elite companions.
1. Your Privacy is Our Top-Most Priority
We take your privacy and confidentiality very seriously, and ensure that both parties can enjoy a charming time together without any concerns. We uphold our privacy policy fiercely.

Our social escorts in SG are the perfect accompaniment for an exquisite weekend in Singapore. Rest assured you'll have an unforgettable time with these stunning SG VIP escort models.
2. The Most Exquisite Courtesans in Singapore
Our Singapore escort services are designed to cater to discerning clients who seek nothing but the best. Featuring refined social escorts, Singapore models and VIP courtesans, Mynt Models ensures that every lady is carefully selected for her beauty, intelligence, and exceptional social skills.
3. Luxury Matchmaking and Discreet Escort Dating
Whether you need a charming date for a corporate event, a discreet companion for dinner, or a night out on the town, our elite Singapore escorts are ready to accompany you and make your experience captivating. Rely on us to match your preferences perfectly; Discretion and safety are always our top priorities.
We Create Beautiful Connections. Experience Discreet Escort Dating in Singapore.
Why Trust Mynt Models to Introduce A Discreet Escort in Singapore
Educated and successful ladies make for the perfect travel and dinner companions. These courtesans are accustomed to the high society setting.
Discretion and confidentiality are trademarks of our company. All our Singapore model escorts sign non-disclosure agreements to ensure your absolute and indefinite privacy.
We bring special people together for special experiences. The Mynt Models companion experience is intended to be a beautiful exchange of energies.
How Can You Date Elite Escorts in Singapore?
Contact us via email for an initial consultation and verification. This personal touch ensures you're attended to perfectly.


After being verified, log in to a portal created just for you. View potentially suitable models that match your preferences.


Select a model you'd like to invite. Your concierge will confirm her availability. Arrangements will be made for you and your VIP escort to meet on the requested date.


Leave us feedback. Your confidential comments are welcomed and appreciated. We look forward to pampering you as you deserve.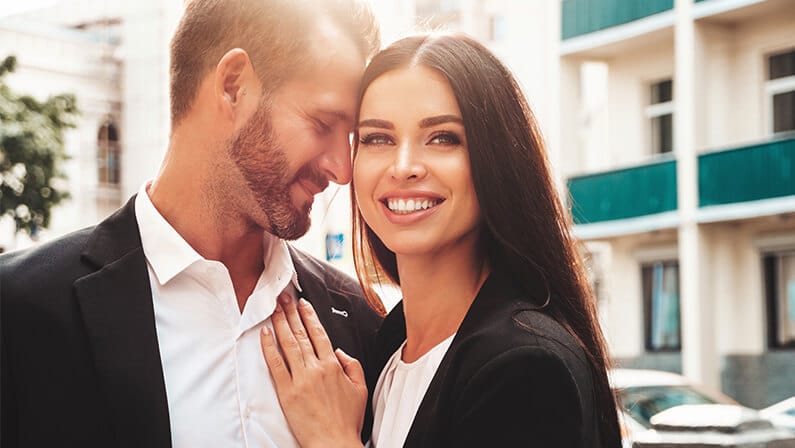 Your ideal VIP Escort Companion Awaits.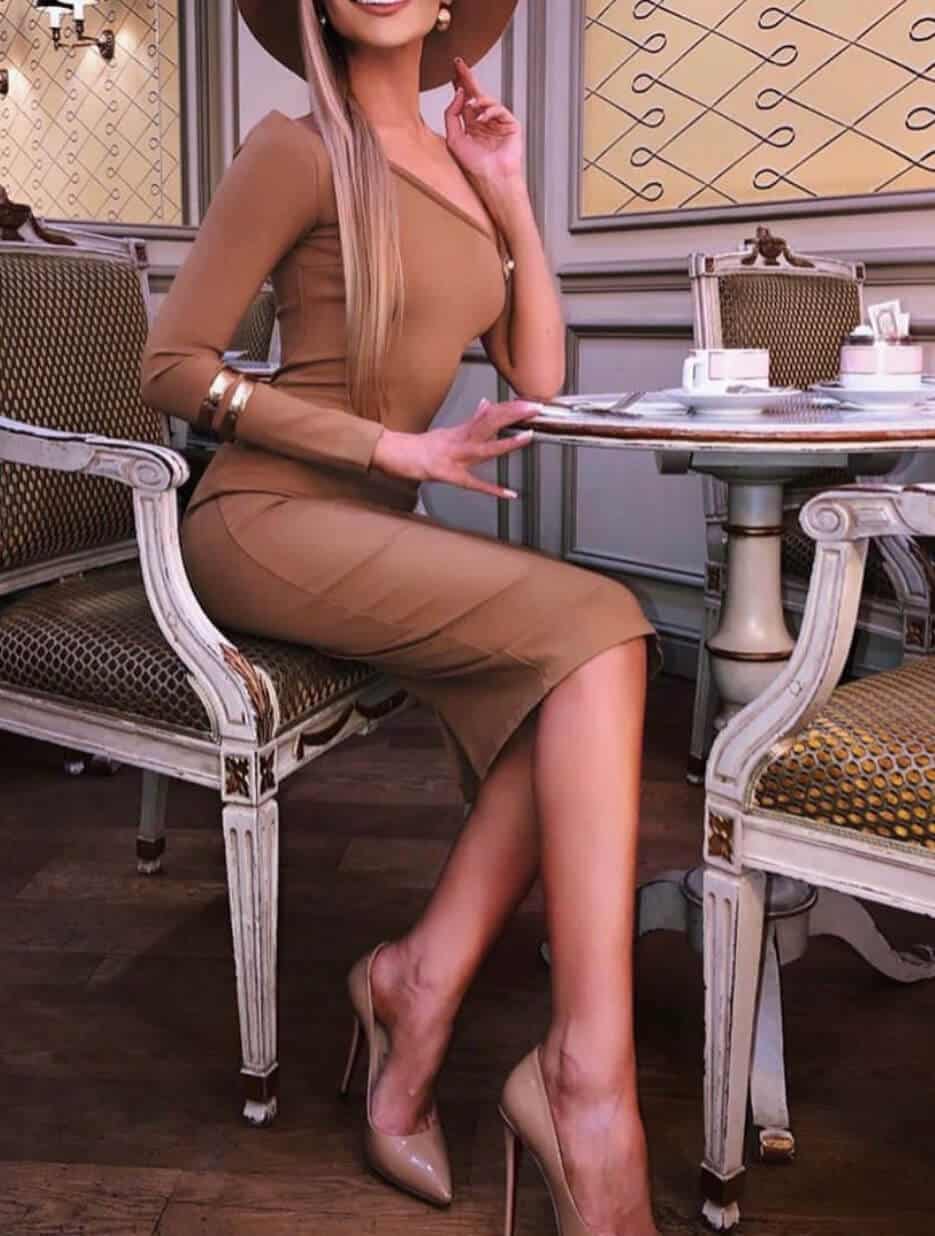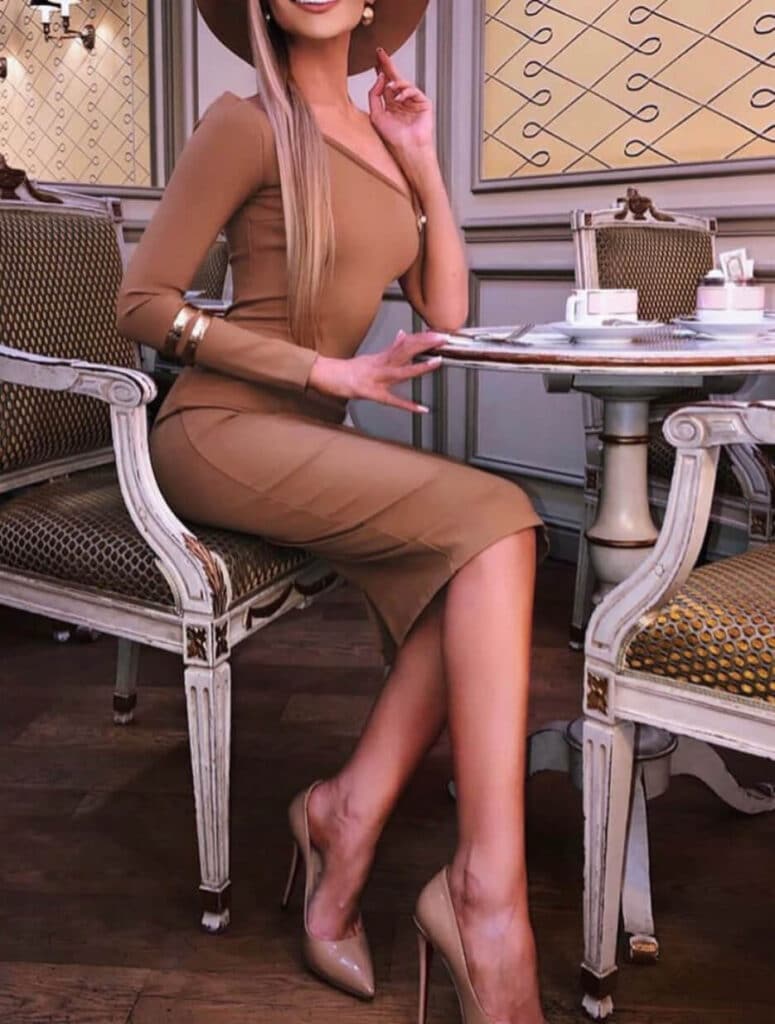 Our Elite Social Escorts and Courtesans in Singapore Cater to Only the Most Refined Clientele
Established in 1991, Mynt Models has consistently upheld its motto: to treat every private gentleman like he is our only gentleman. Our luxury VIP concierge agency provides more than just another billionaire dating escort service.

We don't provide full-time by-the-hour escorts, and we don't cater to every caller. Introducing you to fresh, refined, educated VIP escort companions internationally, you can be assured of personally-tailored excellence. Invite a high-quality Mynt girlfriend to accompany you and create your own special memories.
Our list of refined, high-calibre clientele includes:
Experience the Beauty of Singapore with an Elegant Travel Companion
Architectural marvels, lavish accommodations, and vibrant nightlife – enjoy all this and more with your luxury VIP escort in stunning Singapore
Best Places to Visit with Your Girlfriend Escort in Singapore
You don't need to indulge in Singapore's beauty all by yourself. Allow Mynt Models luxury companions to tour you around Singapore's most famous sites.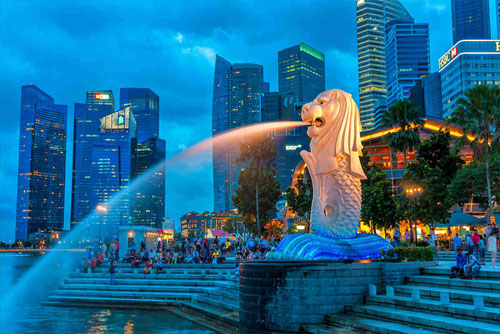 Atop the soaring 636-foot Marina Bay Sands skyscraper, the world's longest infinity edge pool is accompanied by a stunning 360-degree panoramic view of the city's splendor.
Singapore's infrastructure also boasts an array of contemporary designs, making for a strikingly modern landscape.

To fully experience the allure of this dynamic destination, consider exploring some of its other noteworthy locations:
Enjoy Singapore Nightlife with Elite Escorts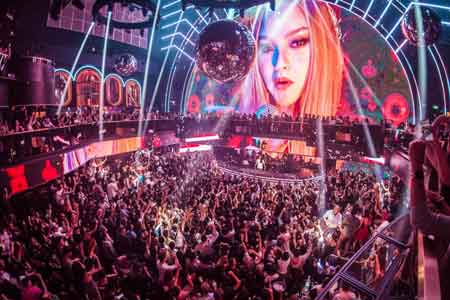 Singapore is a city that never sleeps, offering a diverse and lively nightlife for visitors to explore. By day, take in the impressive cityscape on a romantic tour with your travel companion. When night falls, enjoy a magnificent evening together.
When deciding where to go, it's important to remember your high-class date's preferences to ensure a memorable evening for both of you. Embrace Singapore's vibrant nightlife, and select from the city's best night spots.
To make the most of your visit, allow us as your concierge to recommend venues and activities. Alternatively, consider consulting reputable sources such as TripAdvisor for recommendations on the most exciting venues to visit.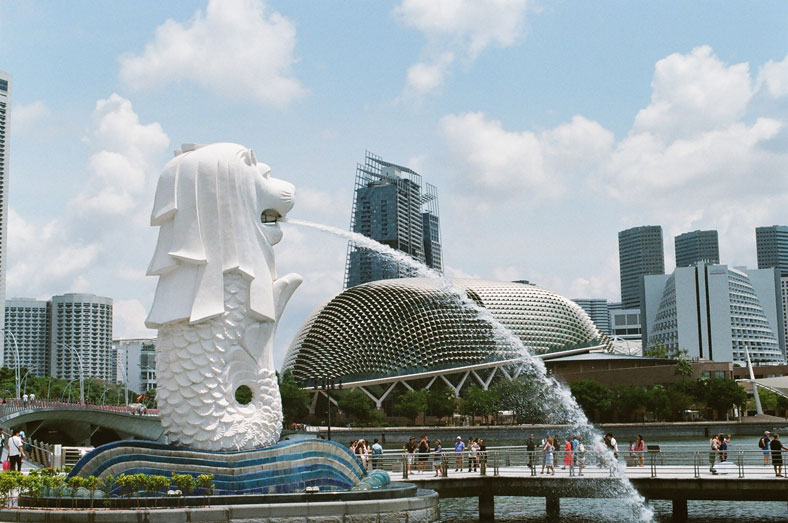 Nestled in the tropics, Singapore oscillates between two distinct seasons: the rainy and dry periods. Precipitation graces the region all year round, intermingled with many radiant sunny days.

Along with a pleasantly balmy atmosphere, Singapore is best enjoyed with a warm, refined Mynt Models travel escort.

Check Singapore's current weather here.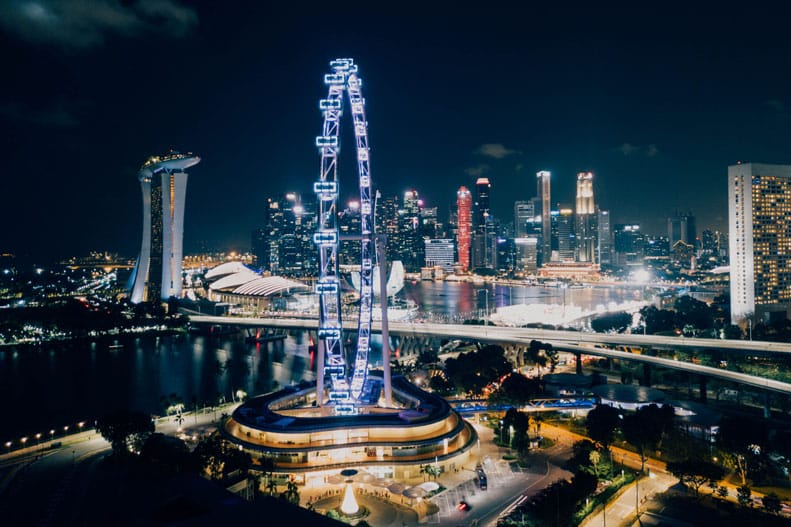 Singapore's flourishing economy is built on a solid and multifaceted foundation. The city-state boasts an innovative and competitive business landscape, ranking as one of the world's most significant traders. Its reputation as an exceedingly business-friendly environment further cements its allure to foreign investors.
Entrepreneurs and business magnates who conduct their business in Singapore seek the services offered by Mynt Models to match them with the perfect courtesan. Take your luxury VIP escort with you in business meetings and personal travels. Surely, you don't want to miss out on the fun?
Luxurious Hotels in Singapore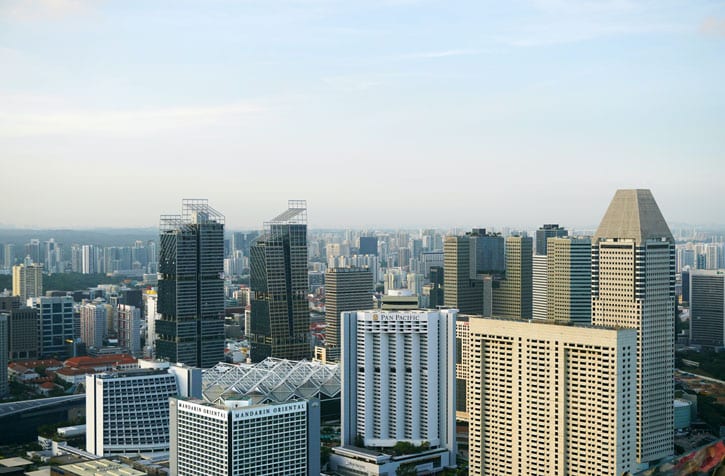 Singapore plays host to a plethora of opulent hotels, each one vying for attention with its own unique brand of grandeur. Of course, luxury accommodation demands an elite, refined companion.
One such establishment is the Marina Bay Sands, which impresses with its striking design, both inside and out.
Atop the towering edifice, the Sands Skypark offers unparalleled views of the cityscape and boasts one of the world's longest infinity pools, accompanied by a wide range of luxurious amenities to cater to all your needs.
Meanwhile, the St. Regis Hotel offers an indulgent experience, with exceptional service and lavish facilities that guarantee a pleasurable stay.

Experience Singaporean extravagance when it comes to hospitality with your elite escort.
Connect with Luxurious Social Escorts Around The Globe
Our exceptional social escorts aren't only beautiful but possess confidence and expertise in high-end living. Regardless of location, we have courtesan models to provide an unforgettable first-class experience.
Contact us directly to arrange a meeting with our elite models!
Let Mynt Models treat you to an unforgettable Singapore experience
Singapore is too stunning to be savored alone. We bring quality people together for mutually enjoyable experiences. Allow our matchmaking magic to transform your trip to Singapore with a lovely, elegant escort.