Premium Elite VIP Berlin Escort Agency
Discreet Escort Dating Berlin – We Create Beautiful Connections
Meet The Luxury VIP Models & Travel Companions Here:

To add or edit information on this page, please click here.
Berlin sits on the banks of River Spree at the north-eastern part of Germany. It is the country's largest city and the seventh most populated metropolis in the entire European Union.
Find the perfect companion at Mynt Models® Berlin escorts, which premium dates for sophisticated gentlemen. For a Berlin weekend vacation that leaves you with enduring memories, or an unforgettable dinner date with a world class GF in the city, arrange a date now.
And if you become a privileged member, you will have a full access to our model's hidden secrets, with more unveiled photos and videos. You will get to know more about her & start building a connection with her, even without having yet met. That's the kind of escort Berlin offers, a little secret and very beautiful.
While you enjoy your warm & enchanting evening with your date, the mutual guarantee to maintain discretion and confidentiality will provide peace of mind for both parties in an appointment. You will always be wonderfully catered to, as a considerate, polite and generous gentleman, and our girlfriend experience will leave you nothing but delighted. We can't wait to show you personally.
Some of the High Class Escorts Available in Berlin:
Top Attractions to Visit and Relax with Your Model Escort in Berlin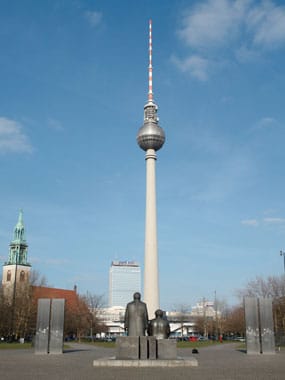 Having played a big role during World War II, the city is a world of culture, politics, and architecture. By visiting Museum Island, you will be led to the entrance of 5 internationally significant museums, that all have stories of their own to tell. Here are some of the few places that you might want to visit in Berlin:
Berlin Wall Site
Brandenburg Gate
Berlin Philharmonic
Classic Remise Berlin
Reichstag Building
Pergamon Museum
Friendly Society Berlin
Gesundbrunnen Bunker
A Berlino Con Luca
Treptower Park
Designpanoptikum
Palace of Tears
Topography of Terror
Tiergarten
Potsdam's Gardens
Memorial of the Berlin Wall
Haus der Wannsee-Konferenz
Botanischer Garten Berlin
Gendarmenmarkt
Berlin Cathedral
Gendarmenmarkt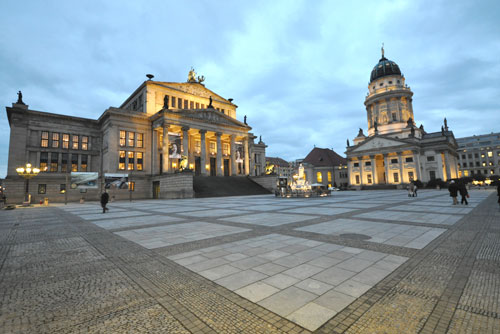 Weather
The city of Berlin enjoys an oceanic climate where summers are exotically warm and winters are romantically cold. To keep you with real-time updates of the city's weather, click here.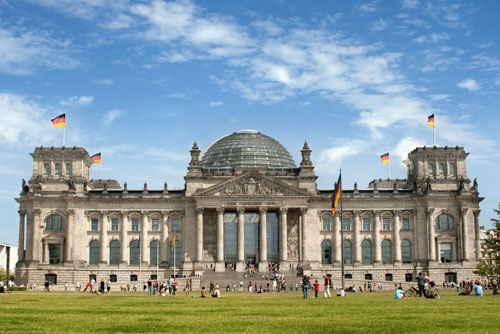 News
Berliner Zeitung is the city's largest subscription newspaper. Founded in 1945, the local broadsheet's weekend subscription sells 207,800 copies approximately. It's no doubt that Berliner is the city's main source of the latest information.
Tweets by Berlin Tourism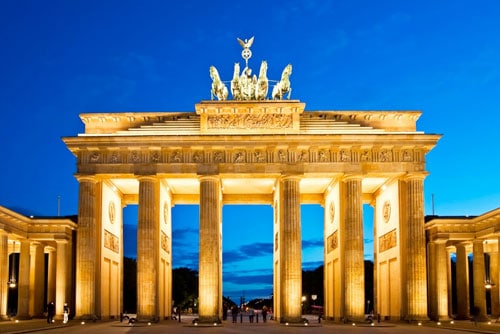 Business
Berlin is a stronghold when it comes to business and economy. In 2013, the city's nominal GDP experienced a 1.2% growth which totaled to €109.2 ($142) billion. The economic sectors in Berlin include life science, information and communication tech, transportation, media and music, biotech, hotel business, and medical engineering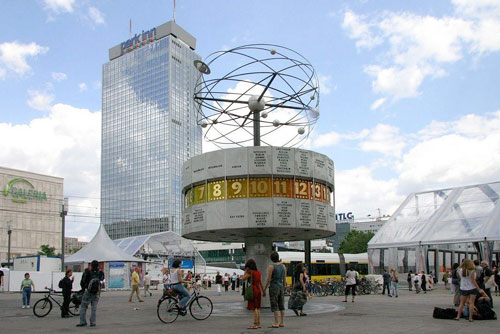 The Best 5-star Hotels in Berlin 
There were about 786 Berlin hotels in 2013. However, if you want to have the time of your life while in the city, step inside The Mandala, Berlin's best in the heart of the city. It has access to pretty much everything because of its transportation links. Enjoy the day exploring the old historic corners of Berlin, and end it in the luxury space that only The Mandala can offer. The hotel's service and luxury are just two of the reasons why we recommend this hotel. For other hotel options, there are a lot of booking sites or travel sites that are helpful for your search. Websites such as Trip Advisor will always have an option for you to peruse.
Below are videos of two other popular luxury hotels that you can find in Berlin, the Hotel Adlon and the Swissotel Berlin Hotel:
Berlin Nightlife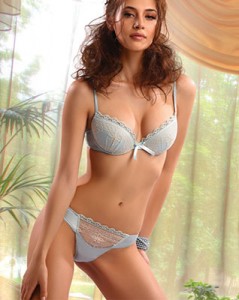 Berlin is no stranger to an exciting nightlife or party event. No; in fact, the fall of the Berlin Wall gave birth of today's numerous nightclubs of the city. Not being tied by any regulations, Berlin night life could very well last until the morning.
You can expect to enjoy the best time of your life while in the city after dark. And it could become more special if you're with someone who can add a little more spice to it. There are also countless restaurants, shows, and beautiful after-dark locations to enjoy in Berlin.
Bring your beautiful Mynt Models® date to an evening of delight in Berlin. Trip Advisor should also offer loads of reviews on places you'd like further information about.
More Information & Directions

For more detailed information about the city, view the definitive Wiki page here, with all the up-to-date details you'll ever need. Visit our escorts available in Bochum!
Map of Berlin
Why Berlin is a Great Place to Date an Elite Escort
A first-time visit to Berlin with your elite escort date will undoubtedly be a totally unbelievable affair, offering up with a blend of history, culture, food, and beautiful sights, it's a city that will make you fall in love with it the moment you arrive.
Regardless of whether you're going to stay in Berlin for a long weekend, or even for longer, you will always be able to find something new and interesting to do, see, visit, and eat. Just like other popular German urban areas like Hamburg and Cologne, Berlin has an entirely different blend of offerings that you should see on your visit with your elite escort date.
Here are some of the reasons why you would enjoy your time in Berlin:
EXPLORE THE ARCHITECTURE
Brandenburg Gate is one of Germany's best-known milestones that you'll need to see. Generally, an old city entryway, Brandenburg Gate was revamped around 250 years back and still stands gladly today. Well known as a point for major verifiable occasions, it's an incredible spot to see when visiting the Reichstag that is close by.
You and your elite companion can stroll from the Brandenburg Gate to nearby Reichstag, which isn't just home to the German Government yet in addition home to a standout amongst the greatest glass arches in all the world! Open to people in general, you and your elite companion date can head inside the vault and appreciate the amazing building (and perspectives) from the best. Make a point to book your tickets well ahead of time, as it can get crowded if you visit during the peak tourist season.
Roosted on Museum Island, Berlin Cathedral is another remarkable place to visit. The terrific history and fantastic design are jaw-droppingly excellent and certainly garners a visit. Make sure to enjoy the beauty of the main Cathedral before learning more about the sepulchers and history of this amazing building.
The French Cathedral is, seemingly, one of the prettiest structures in Berlin. Set out inside toward a meander around the building, while ceasing for some food in the storm cellar corridors. The vast majority don't understand that the Cathedral additionally houses The Huguenot Museum in the pinnacle itself.
The New Church sits specifically inverse the French Cathedral on the contrary side of the square. Set out inside toward a more intensive take a gander at the lovely engineering and plan an excursion to correspond with one of the numerous occasions and markets that work inside the Gendarmenmarkt next to the congregation.
DISCOVER HISTORY, CULTURE, AND ART
Remembered as a global monument to history, the East Side Gallery at the Berlin Wall has been memorialized, highlighting more than 100 unique sketches from craftsmen the whole way across the world, including the bright works by Thierry Noir. Walk the length of the 1.3km segment to appreciate craftsmen works, simply take a decent combine of strolling shoes with you! See a greater amount within recent memory at the East Side Gallery as well.
After the Berlin Wall, visit Holocaust Memorial to think about the frightful oversights of history. The maker, Eisenman made this space for guests to feel uneasy and befuddling space where order and security can't be found. Opened more than 10 years prior, it's a place to consider and recollect the awful demonstrations of the Holocaust.
No visit to Berlin is finished without a visit to the Museum Island, which is recognized as a UNESCO World Heritage Site. You and your elite companion can head on over to the island that sits amidst the River Spree to see a portion of the best exhibition halls on the planet. Try to visit the Atles Museum and the Bode Museum for some inconceivable ancient rarities.
Fabricated well more than 100 years back, the Kaiser Wilhelm Memorial Church was intensely pulverized amid World War II. Known as 'the hallow tooth' the spire and tower of the congregation still stands in ruins, which is a reminder of the turbulent history of Berlin.
ENJOY THE MODERN POLITICAL LANDSCAPE
Authoritatively the biggest castle in Berlin, Charlottenburg Palace was initially created more than 300 years prior. Around 15-20 minutes from the clamoring center of Berlin, the royal residence is an extraordinary place to relax with your elite companion date, particularly as you stroll around the palace gardens.Make a point to visit the Tea House and the Orangery in the royal residence gardens, they truly are tremendous.
Regardless of whether you get the opportunity to visit within or not, Bellevue Palace is a fantastic sight to see while in Berlin. In view of the edges of Großer Tiergarten (Berlin's most seasoned and biggest stop), it's definitely justified to visit.
EAT AND ENJOY LIKE A LOCAL
Scale to the highest point of the Berlin TV Tower for some great 360-degree perspectives of the city or notwithstanding for a little early lunch! In case you're arranging a visit in the late evening or early night, make sure bring some appetizers and a bottle of wine to share with your elite escort.
In case you're hoping to discover a portion of the city's incredibly famous culture and craftsmanship, at that point ensure you visit the Konzert Haus, where a portion of the world's best expressive dance, musical drama, and German music and theater is held.
Berlin Blog