How much is your privacy worth?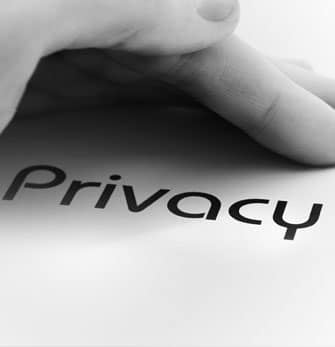 For some people, their personal lives are open for all to see, with no concern for their reputation or confidentiality. Others are in sensitive professional positions, and therefore their personal lives are to be fiercely protected. Still others are not necessarily in a high political or professional position, but still have a professional reputation to uphold, say within their company. Most often, this need for confidentiality concerns his choice of companionship.
As the saying goes, "Poor is the man whose pleasure depends on the permission of another". This is not to say that many men don't actively choose to conduct themselves with integrity when it comes to their personal lives, because they actually love their wives.  However some gentlemen can find themselves in the uncomfortable situation of remaining with a spouse he no longer feels close to, for whatever reason, yet he still conducts himself with some level of integrity, by remaining within the relationship for the sake of children or out of honorable commitment.
Perhaps his wife is no longer feeling affectionate towards him, or he is traveling far too much for business, where she is unable to accompany him. These trips can leave one feeling quite lonely and stressed, in need of some pampering and enjoyment. If the connection he feels with his partner is faded or broken, he can be in a very awkward and sorry position indeed.
Still other gentlemen don't have any particular commitment to a woman, but he does like to spend his leisure time doing as he pleases, and doesn't need the details of his liaisons splashed across the public stage.  In high society, one's personal life and companionship is still considered something to be conducted discreetly. This is exactly when a professional introduction escort agency like Mynt Models® comes into play.  A genuinely elite and discreet high quality companion can change the lives of some gentlemen – and privacy needs to be the operative word.

Ways to protect your privacy with an elite escort agency

When you use a luxury escort dating agency, assuming it is a high-quality one, your privacy is of the utmost importance. The reputation of the agency depends on good match-making experience, and providing discretion at all times. They should be focused on creating the perfect match for people, not on making as much money as possible. Choose your agency very carefully. Some agencies may charge less, but you need to be aware of their processes and how they value their clients privacy. Others may charge more, and again only be doing so to increase their income or attract high-end clients they can then blackmail. The very worst ones will write "tell all" books about their clients.. Very indiscreet and common.
A reputable, high end companion agency will do thorough background checks on all their ladies, as well as ensuring that they sign confidentiality agreements. This guarantees quality as well as the fact that they are committed to protecting their clients. The agencies at this level are few and far between, so do your research and look for the ones which actively strive for excellence. You can usually tell by the way their emails are responded to. Anyone can pay for a high end website, but having the day-to-day quality in actual operations will tell you whether they are genuinely elite or not. One-line responses or no response will obviously tell you what you need to know… Seek out the agency which obviously makes an effort to take their business seriously. This is usually an exact reflection of how they will treat your privacy also.
Information about you in the wrong hands could potentially cause a lot of harm. In a world where a lot of our details are stored online, we are vulnerable and we need to take as many precautions as possible, regardless of the sensitivity of our status, or lack thereof.  Does the agency keep records?  A high quality agency will not retain records of your appointments, unless they do so under a very discreet username for some kind of membership or point system. Real names and details of your appointments should never be kept.
Do they sell your details to third party marketing companies? Choose an agency which guarantees to keep your email and details 100% confidential.  Are your payments taken via secure methods? Don't leave yourself open to any risk. Select an agency who personally processes any credit card transactions via their company merchant account, or uses secure private methods such as Paypal. Sometimes a more discreet option like direct bank transfer can be wise. Make sure you know the agency is reputable before sending any amounts of cash to their bank account.  Also check that the company's name is discreet. Any account under the name of escorts/ adult titles should obviously be avoided.

Why choose an elite introduction agency vs random dates?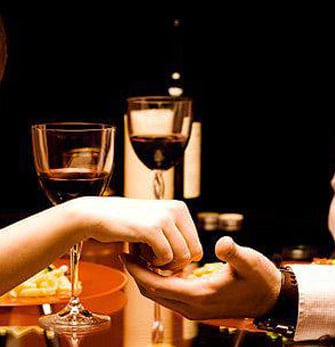 You can meet many women in bars, or associates at work, or introductions through friends. However there is no guarantee of how it's going to turn out, or who she might share her experience with. Unfortunately, things do go wrong and you could leave yourself open to all sorts of scenarios. Particularly if you are in a sensitive social position, some women may choose to associate with you, with the express intent of using your connection for her own benefit. Whether by selling her story to the press, or writing a book about it, or blackmailing you by threatening to do the above..
You can't exactly produce a confidentiality agreement on the first date!  Although it does seem to be the trend with many celebrities these days… But why go through all that, when a professional agency already offers a guarantee of privacy, with women who want nothing more from you than honest payment for her time, and an enjoyable date? A reputable escort agency will offer only women who have signed non-disclosure agreements, preventing any disclosure of your privacy. They will also offer confidentiality forever, and never ever consider using their valued clients' details for their own benefit. At Mynt Models®, you can be assured of this high quality confidentiality, no matter what.
With a good dating agency like Mynt, you can relax knowing that all of your information is perfectly safe.  The woman you are with is not a known companion, and she will not expect a relationship, contact you outside of the agency, or go to the press for the promise of a quick dollar.  Because Mynt operates with integrity, and only recruits models of the same quality.  Should any model ever make a claim of this type, the agency will not only fiercely pursue legal action against her, but also deny all knowledge of you, for your protection.
Truth is a very relative thing. It is offered on a need-to-know-basis. Does anyone really 'need to know' that you have called an introduction agency seeking some companionship? Really?  Unlikely. It is really nobody's business, like whether you enjoy going hiking or playing golf. Spending time with a companion is really a personal activity that has no bearing on one's conduct in other areas of life or profession.
All we can say about your selection of the agency with which you deal, is that you get what you pay for, but also what you research for. You can also be sure that there are plenty of options out there claiming to be 'high class', but very few of genuinely elite standing and operation. In addition, your Mynt Models® escort dates also value discretion and privacy above all else, and they are happy to be bound by their confidentiality agreements. There won't be any nasty shocks, surprises or consequences when you restrict your dating escapades to Mynt.
Now you've done all your research, you can relax and have some fun, safe in the knowledge that you've taken all necessary precautions to protect your privacy. While there are no doubt other options around the world providing 100% confidentiality, we can only speak for ourselves, as we know very well our record, reputation and intentions. Having been in operation since 1991, we're pretty sure we can be relied upon to maintain the discretion of high-end parties. Our high percentage of return clients and the caliber of clientele for whom we cater, is reassurance enough for us. Mynt Models® is one of the leading and renowned establishments worldwide, without question. If you want to play it safe, stick to the quality agencies.