[vc_row][vc_column width="1/1″][vc_column_text]To add or edit information on this page, please click here.[/vc_column_text][vc_column_text]
ELITE ESCORTS IN SYDNEY
[/vc_column_text][dt_gap height="30″][vc_column_text]Sydney is one of the liveliest cities of Australia. This global city has lots of shopping centers like the Pitt Street Mall, The Rocks, Surry Hills, to name a few. Sports is also an attraction in the city. The people are always warm and welcoming, and are among the friendliest. Needless to say,there are more to their women than meets the eye. That's the kind of alluring escort Sydney offers – unforgettable.
Sydney streets can be rush and stressful, but with the right companion even the buzzing of the streets can become music. Mynt escort agency offers the perfect selection of stunning and elite Sydney female companions. We also give out invitations for our VIP club where you will have access to the online profiles of our models. These also include photos and video clips that will give you a better understanding of our models as well as get to know them better. this is designed to make the whole selection process a lot more convenient for you. All our current clients will have the chance to be invited.
While you have your appointment with us, we keep privacy and discretion all of the time. A wonderful environment is also customary expectation. You will have a good time in Sydney, you will also get a world class treatment from our ladies, as a considerate, polite and generous gentleman.
Some of the High-Class Escorts and Singles Available in Sydney:
[/vc_column_text][dt_portfolio_slider appearance="on_dark_gradient" under_image_buttons="under_image" hover_animation="fade" hover_bg_color="accent" hover_content_visibility="on_hover" margin_top="10″ margin_bottom="10″ number="20″ orderby="rand" order="asc" category="sydney-gold,sydney-platinum" meta_info="false" show_details="false" show_link="false" show_zoom="false" height="250″][dt_gap height="40″][vc_column_text]
Make Your Day Memorable and Fun with Your Girlfriend Companion in the City's Breathtaking Attractions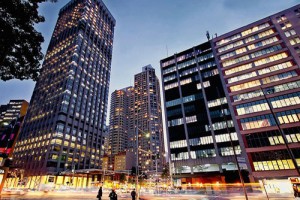 Two of the most visited attractions of the city are the Sydney Harbor Bridge and the Sydney Opera House. The view from the Sydney Tower will also give you a panoramic view of the city. The city also has lots of buildings with intricate architectural designs. Of course, who will ever pass up on the beaches of Australia? Your stay in Sydney will never be complete unless you visit these places:
Port Jackson
Sydney Opera House
Sydney Harbor Bridge
Darling Harbor
Bondi Beach
The Rocks
Manly Beach
Taronga Zoo
Australian National Maritime Museum
Sea Life Sydney Aquarium
Sydney Tower
Manly Sea Life Sanctuary
Wild Life Sydney
Sydney Jewish Museum
Sydney Harbour National Park
Museum of Contemporary Art Australia
Featherdale Wildlife Park
Museum of Sydney
Fort Denison
Sydney Cove
Goat Island
Cockatoo Island
Bronte Beach
Sydney Heritage Fleet
Bare Island
Botany Bay National Park
Sydney Convention and Exhibition Centre
The Sydney Cove Oyster Bar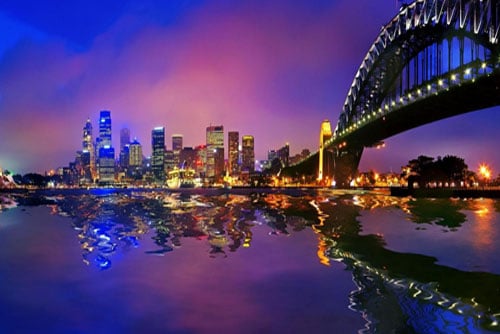 Weather
The oceanic climate of Sidney makes perfect seasons to explore the city. The city enjoys warm to hot summers, perfect for enjoying the waters and the Sydney outback. They also have average rainfall throughout the year. Click here and get all the weather information you need.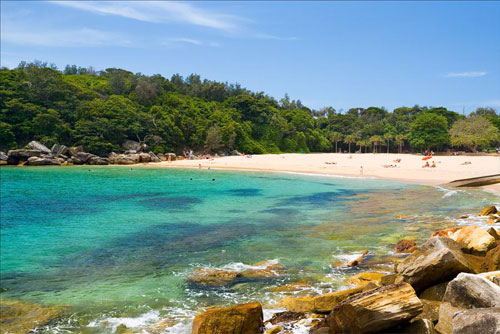 News
Australia's oldest broadsheet, The Sydney Morning Herald is still in print today. It has been delivering news since 1831.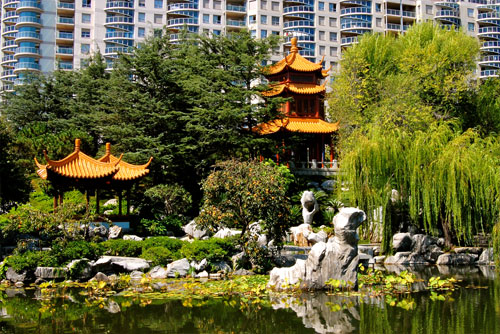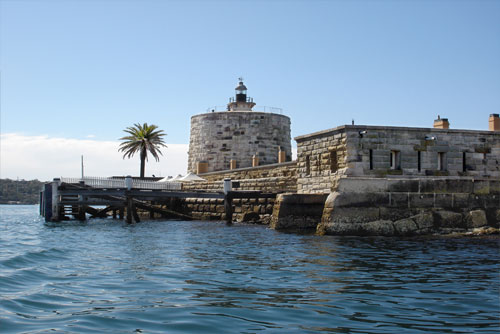 Business
Sydney boasts its central business district which is the beacon of the city's strong economy. Sporting events have also contributed to its financial capacities. Among these are the annual regular rugby season and the 2000 Summer Olympics. A lot of corporations are also operating in the city. Sydney is a great place. If you're interested in building your business in this city, visit local offices and your local embassy for more information.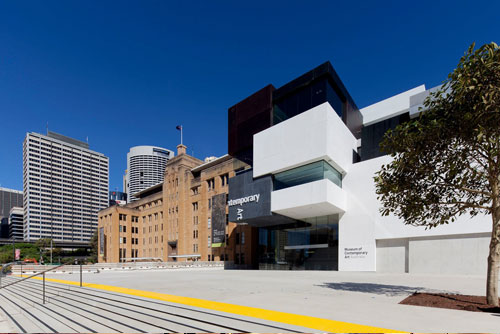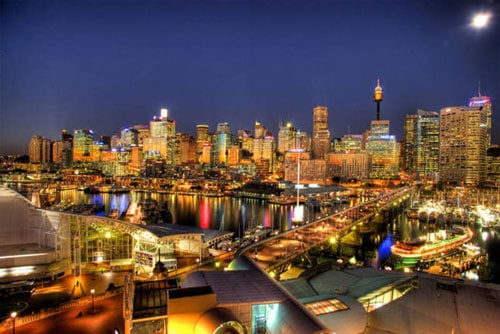 The Best Luxurious Hotels in Sydney 
There are lots of places to stay in Sydney, and this global city will serve you cater to your needs through its 5 star and 4 star luxury hotels. And if you need to have not just luxury, but the best view, the best comfort, and the best accommodation, we suggest the Park Hyatt Sydney Hotel. You will have a great view of the Opera House and the Harbor Bridge from your hotel window. It is the best place to relax, unwind, and rest. You and your date will definitely enjoy your stay here.
Trip Advisor and the Five Star Alliance will also have other hotel suggestions that you might want to check out.
Sydney Nightlife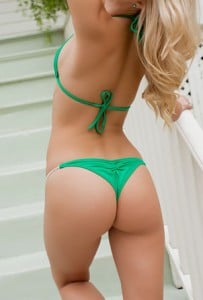 The Sydney nightlife will prove you that you will enjoy the sights and sounds of Sydney at day and nighttime alike. They have high quality bars, dance clubs, and cafes. Party is a standard attraction for most tourists, and in areas where you will find a club, you can be certain that it's loud and lively.
Bring your Mynt Models® date to a great evening in Sydney.
Check Trip Advisor and other travel guides will tell you where to go in Sydney at night.
More Information & Directions
For more detailed information about the city, view the definitive Wiki page here, with all the up-to-date details you'll ever need. Phone #: +61 (2) 8607 8610. Visit our escorts available in Melbourne!
Map of Sydney
[/vc_column_text][/vc_column][/vc_row][vc_row][vc_column width="1/1″][vc_raw_html]JTNDaGVhZCUzRSUwQSUzQ3RpdGxlJTNFRWxpdGUlMjBTeWRuZXklMjBFc2NvcnRzJTIwLSUyME15bnQlMjBNb2RlbHMlM0MlMkZ0aXRsZSUzRSUwQSUzQ21ldGElMjBuYW1lJTNEJTIyZGVzY3JpcHRpb24lMjIlMjBjb250ZW50JTNEJTIyRmluZGluZyUyMGElMjBnaXJsZnJpZW5kJTIwZXhwZXJpZW5jZSUyMGluJTIwdGhlJTIwY2l0eSUyMGZvciUyMGElMjBwZXJmZWN0JTIwZGF0ZSUyMGlzJTIwZWFzeSUyQyUyMHdpdGglMjBNeW50JTIwTW9kZWxzJTIwZWxpdGUlMjBlc2NvcnQlMjBhbmQlMjBkYXRpbmclMjBjb21wYW5pb25zaGlwJTIwc2VydmljZXMlMjBpbiUyMFN5ZG5leS4lMjBPdXIlMjBsb3ZlbHklMjBhbmQlMjBsdXh1cmlvdXMlMjBlc2NvcnQlMjBhcmUlMjBhbHdheXMlMjBhdmFpbGFibGUlMjB0byUyMGRhdGUlMjB0aGUlMjBmaW5lc3QlMjBnZW50bGVtZW4lMjBpbiUyMHRoZSUyMGNpdHkuJTIyJTNFJTBBJTNDbWV0YSUyMGNoYXJzZXQlM0QlMjJVVEYtOCUyMiUzRSUwQSUzQyUyRmhlYWQlM0U=[/vc_raw_html][/vc_column][/vc_row]