Premium Elite VIP Zurich Escort Agency
Discreet Escort Dating Zurich – We Create Beautiful Connections
Meet The Luxury VIP Models & Travel Companions Here:

To add or edit information on this page, please click here.
Zurich: It's debatably the city that's mostly associated with Switzerland – so much so in fact, that many people are under the impression that Zurich is the capital city of the country (which it's not). There are many reasons why Zurich is the most popular Swiss city. Day and night, the city streets are buzzing with activity. The magnificent Alps, which add to the attraction to the city, create a panoramic backdrop and adds romance to the city's already lovely atmosphere and views.
Who wouldn't want to be here? And to make your vacation even more exciting and fun, Mynt Models® agency offers a premium selection of elite VIP Zurich escorts. These lovely companions are educated, fun to be with, and of course gracious and beautiful. A date with one of these beauties and their GFE will ensure you have a luxurious and wonderful time in the city. Because that's the type of high end escort Zurich offers.
By invitation, you can become one of our preferential members, and gain access the hidden profile areas of our lovely elegant ladies. Discover more about her, be privy to some of her sensual secrets, and have some insight into her enchanting personality. During your date you'll experience first-class treatment, as a considerate, polite and generous gentleman.
We uphold absolute privacy, and an exciting and enjoyable atmosphere is provided for all appointments. Select your beautiful girlfriend, book a date, and have that vacation that you deserve.
Some of the Elite Escort Models Available in Zurich:
Enjoy and Relax in the Beautiful Attractions of Zurich with Your Lady Companion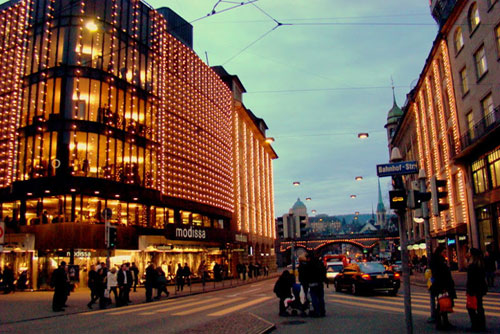 Zurich is rich of a 2000 years' worth of history. The accumulation of historical wonders have made Zurich an attractive destination for tourists. Some of the main attractions of the city are the Lake Zurich, the churches, museums, and a few nature parks. Here is a list on some of the places that you would want to visit in the city:
Lake Zurich
Fraumunster
Grossmunster
Rietberg Museum
Kunsthaus Zurich
St. Peter, Zurich
Polybahn Funicular
Zurich Zoologischer Garten
Lindenhof
Sihl
Unrenmuseum Beyer
Wollishofen
Lindenhof Hill
Museum of Design, Zurich
Haus Konstruktiv
Gewerbeschule
Albisrieden
Zurich Opera House
Augustinergasse
Wasserkirche
Schausepielhaus Zurich
Zurichhorn
Hallenstadion
Kaferberg
Zurich at Night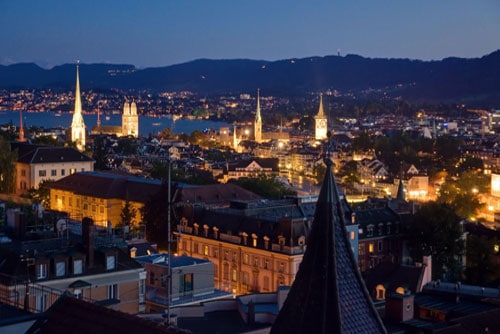 Weather
The oceanic climate of the city is perfect for day tours. Zurich enjoys warm summers and mild weathers throughout the year. The Foehn wind from the Alps also contributes to the moderate to cool winds of the city. Today, Zurich promotes 'passive houses', a conscious effort of solar building designs for energy efficiency. Get the day to day weather of Zurich here.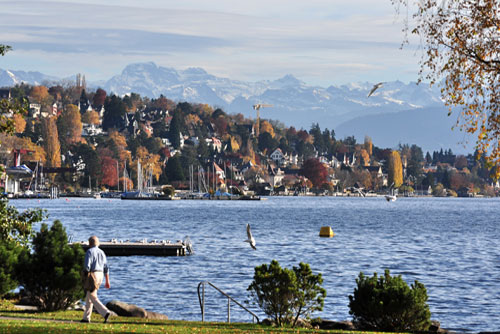 News
The three largest newspapers circulating in Zurich are The Neue Zürcher Zeitung (NZZ), the Tages-Anzeiger and the Blick.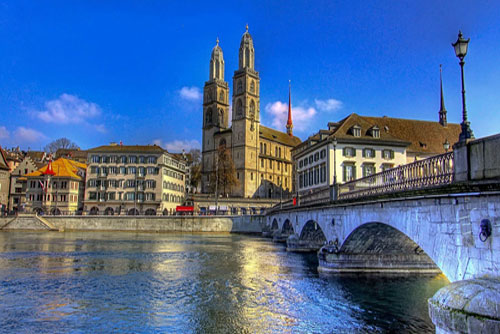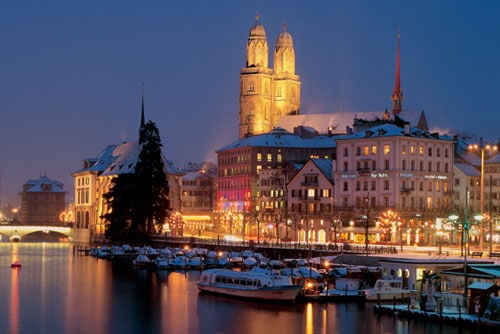 Business
If you wish to know the economic standing of Zurich, you'd only need to look for Monocle's 2012 survey, Quality of Life has listed Zurich as number one on the list of top 25 cities in the world. Surveys from 2006-2008 have agreed to these ratings as well. Zurich is also one of the leading financial and global cities in the world today. The industries that chose Zurich as their headquarters are all titans in their own fields. Low population and rich economy are part of what makes Zurich the world's richest community. Wanting to start a business in Zurich? Visit your local embassy and know the things that you need to have and comply.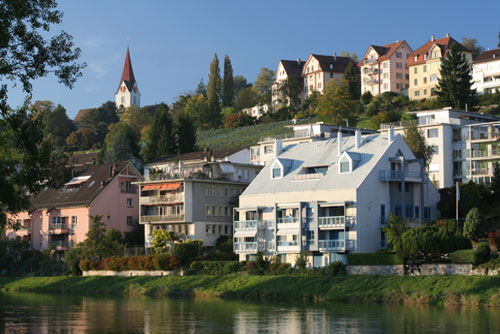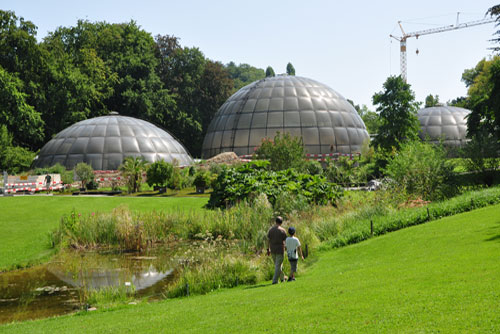 The Best 5-star Hotels in Zurich 
Needless to say, an affluent city will always have luxury in abundance. One of the 5 star hotels that we recommend is the Widder Hotel. Close to the city center, this lovely hotel will give you the services that you need. It's the hotel that perfectly defines elegance. You and your gorgeous date will surely love it here. Get to know more about the places to stay in Zurich from Trip Advisor. The Five Star Alliance will have other luxury hotel suggestions also. These travel guides will give you the perfect hotel options that will accommodate your needs.
Zurich Nightlife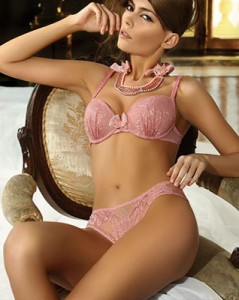 There's one word that can define a Zurich nightlife: classy. Weekends are always crazy, as almost the entire country visit Zurich to have a good time. Night streets are lively with bars, musical venues, dance clubs – your choices will be endless.
Bring your Mynt Models® date and get ready to have the best night ever in Zurich. You will never find the same night out anywhere else but here.
Trip Advisor offers you a few specific suggestions on the best places to visit in Zurich for your night out.
More Information & Directions

For more detailed information about the city, view the definitive Wiki page here, with all the up-to-date details you'll ever need. Visit our escorts available in Basel!
Map of Zurich
Zurich Blog