Premium Elite VIP Amsterdam Escort Agency
Elite Escort Dating Amsterdam – We Create Beautiful Connections
Meet The Luxury VIP Models & Travel Companions Here:

To add or edit information on this page, please click here.
One great reason why Amsterdam so attractive is the 17th-century historical place together with the mind of a modern city ultimately giving a relaxing and friendly atmosphere. The unique and authenticity of the buildings in small scale as well as the cobbled streets, canals and squares sets up an air that visitors find precious. Visiting this city will enlighten you to yet another big international city, with a Dutch flavor. In fact, the history of the city is one of the many reasons people visit Amsterdam. Like most of Europe, the stories of generations past are irresistible. Get to know a local and hear all the stories only he/ she knows.
This city is beautiful and so rich in history and if you are planning to visit Amsterdam, Mynt Models® Agency provides the most outstanding elite Amsterdam escorts there is. Every client that we have had tell of amazing experiences with our models. They have felt well cared for because each of the ladies will give you all her attention and will always be interesting and interested in you. Because that's the kind of high class escort Amsterdam offers – amazing. You will find the models refined, elegant and genuine, pursuing full time careers. We do not provide full time Amsterdam escorts available at the last minute. Our models have normal lives, and are available to meet a select few gentlemen a year, by appointment only. If you seek fresh, captivating women who are not part of the 'adult industry', Mynt Models is your perfect choice.
As you can see, our quality is very high. In stark contrast to the unfortunate street and window ladies in Amsterdam, selling themselves for an income. This is where people often make the mistake of confusing a companion with a 'working girl'.. While services that are illegal in most of the world's major cities are legal here in Amsterdam for now, it doesn't necessarily make them morally healthy. There's no reason why female companionship can't be tasteful and elegant, rather than raw and unromantic. Then again, each to their own! There's a market for everything in this world. There is a very interesting history to Amsterdam's decisions to make the female entertainment industry so open and liberal. You can read about it here.
When you seek a higher quality connection with a real, 'normal' woman who is not a full time escort, then Mynt Models® is for you. Our models are not available to just anyone who calls; we provide a personalized introduction, to a fresh, natural beauty who only goes on a few dates a year, no a few 'dates' a day. And with a companion of this caliber, you can go anywhere, do anything. She will look like any colleague or friend you would ordinarily date, and will not look out of place anywhere. Discreet, elegant, well dressed and beautifully presented. No tattoos, no flashy tarty clothing, no brash attitude or smoking or any unsavory lifestyle choices. Only the most lovely, sweet, kind and warm hearted young beauties are available with Mynt Models®.
Book an appointment and experience one of a kind GF experience with utmost confidentiality from us. We uphold our client's privacy and we also expect the same in return. Get invited to the inner circle of most respected clients in the exclusive VIP and Elite club and access the girls' private profiles and videos, discover her secrets and know for yourself why she is very special.
Some of the High End Escort Companions Available in Amsterdam:
Have Fun with Your High Class Escort Date in the City's Wonderful Attractions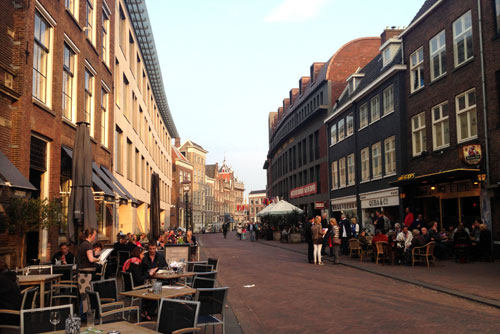 Amsterdam contains the most number of museums in the world and is home to numerous cultural highlights in the likes of Hermitage Museum, the Van Gogh Museum and the famous Anne Frank House. Rembrandt's world renowned Nightwatch can be found in Amsterdam as well. Other equally well known places to visit in Amsterdam are the Rembrandt House and the Jewish Historical Museum.
Van Gogh Museum
Anne Frank House
Vondelpark
Rembrandt House Museum
Jordaan
Natura Artis Magistra
Verzetsmuseum
The National Maritime Museum
Oude Kerk
Museum of Bags and Purses
Ryal Palace of Amsterdam
Heineken Experience
Begijnhof,Amsterdam
Hermitage Amsterdam
Concertgebouw
The Rijksmuseum (National Museum)
Prinsengracht
Van Gogh Museum
The Jordaan
Herengracht
Museumplein
Koninklijk Theater Carre
Artis Zoo
Body Worlds
Museum Van Loon in Amsterdam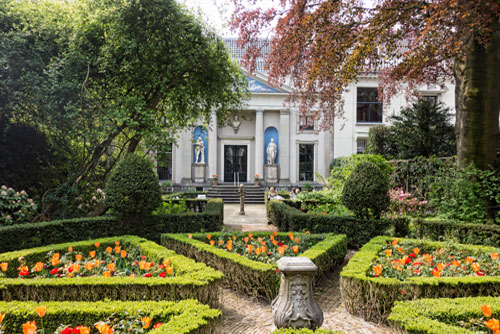 Weather
Amsterdam's oceanic climate greatly influences the city and brings winds, frost and heat. The winters and summers in the city are generally mild and sometimes cool. October through March are the months that you mostly experience cloudy skies and rain. Should you feel the need to get a more accurate and current weather forecast of the city, please click here.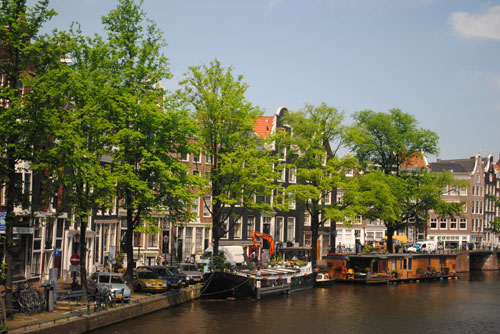 News
As Amsterdam is a prominent city for international ans local media, it is easy to find the latest news and current events headlines during your stay in the city. The Holland Times, which is printed in English, is available weekly. De Telegraaf is available daily and is printed in Dutch.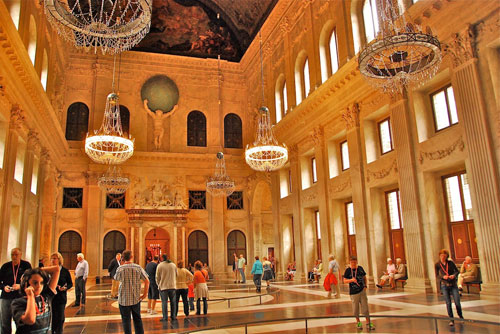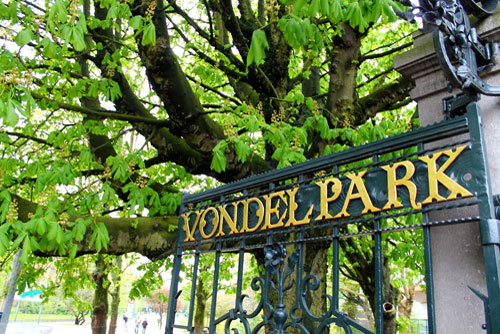 Business
Many people plan to spend a year or so traveling before they settle down with a partner. However, this is not always a good plan, as moving places tends to present new problems such as finding a stable job. In Amsterdam, though, is the financial as well as the business capital of Netherlands. Many huge corporations have their headquarters in the city and this also means that famous and large banks have their own centers within the city too. Amsterdam is currently one of Europe's best places to start an international business. If you plan to engage in the business industry in the city, learn Dutch to make everything easier. Then, head on to the city hall for the correct permits to acquire.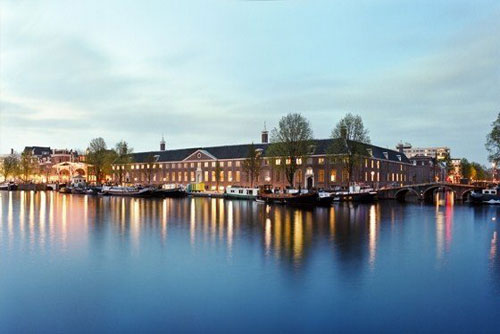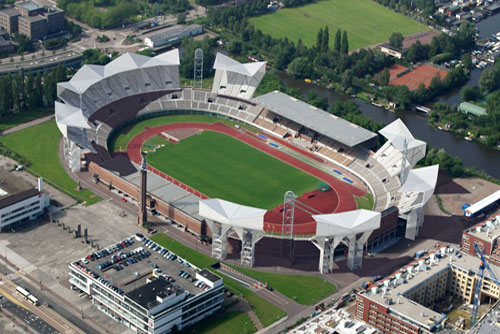 Luxurious Hotels in Amsterdam are Perfect for Your Date
Amsterdam is indeed a city to enjoy and relax with. Complete with 4 and 5 star hotels in and around the area, you can always be sure to be given all the rest and relaxation you need in the most sophisticated way. The Inn Breitner House, Art'otel Amsterdam and Hotel Hilton are just few world class 5 star accommodations in the city. Relax your way into the spas and massages that is incomparable elsewhere. The Hotel Hyatt Place Amsterdam as well as the Hotel Crown Plaza Amsterdam are just two of the 4 star hotels that dot the area too.
 Just to whet your appetite, here is some footage of the world's Most LUXURIOUS HOTEL.
Oh we couldn't resist this one, it's too beautiful to leave out!
Amsterdam Nightlife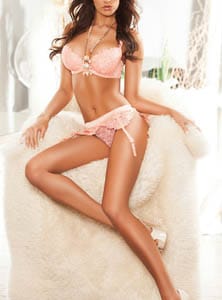 When you think about lively, diverse and incomparable night scene, nothing beats Amsterdam with all its vibrancy, modernization and old fashioned atmosphere combined. Bars and lounges range from cozy and small to loud and huge! Restaurants are all over the place to serve you delicious food and wine. Bring your Mynt Models® date to a night of glamorous candlelit dinner at Bruine Kroeg then head out to have the finest beers in town In de Wildeman. Trip Advisor should also offer loads of reviews on places you'd like further information about.
More Information & Directions
For more detailed information about the city, view the definitive Wiki page here, with all the up-to-date details you'll ever need. Visit our escorts available in Rotterdam!
Map of Amsterdam
Amsterdam Nightlife
Why Amsterdam is a Great Place to Date an Elite Escort
With its pleasant waterways, rich history, and lively social scene, the capital of the Netherlands is one of the world's most novel travel goals. There's a ceaseless choice of activities in Amsterdam that you and your elite companion can enjoy in any climate, so whether you're visiting for just a weekend, or you're looking to spend a longer vacation in Amsterdam, here are some of the reasons why this city is a great place to spend time with your elite companion:
You can Go EVERYWHERE On a Bike!
There are more than 800,000 bikes in Amsterdam, and you and your elite escort date can easily rent two during your stay. Cycling in Amsterdam is a lifestyle, made less demanding by the city's top notch system of cycle courses and roads. Amsterdam consistently ends up as the winner as the world's most cycle-accommodating urban communities, and there's no better method to investigate the city's boulevards, waterways, and attractions than by pedal power!
Enjoy the local culture in Museumplein
Home to the Rijksmuseum, the Van Gogh Museum, and the Stedelijk Museum of Modern Art, Museumplein is the cultural heart of Amsterdam. There are many museums around the city where you and your elite escort can enjoy the city's history and culture. During the warmer months, there are outside shows, markets, and an expansive paddling pool to dunk your toes into on hotter days. In the winter months, the Museumplein square changes with a tremendous open-air ice skating rink.
Enjoy the local shopping
While numerous guests make a beeline for the bustling chain-store mecca of Kalverstraat, you and your elite companion can enjoy a less hectic shopping experience at one of the city's all the more privately seasoned shopping meccas. One of the best of these is De Negen Straatjes or 'The Nine Streets', which is an interesting warren of cobbled lanes that associate the fundamental waterways among Leidsegracht and Raadhuisstraat. Here you'll discover more than 200 retailers, including a fine determination of free boutiques, vintage shops, and luxury stores offering everything from originator dresses to high quality beautifying agents. You'll locate a comparable shopping background on the hip Haarlemmerdijk, the Utrechtsestraat, or the wonderful Czaar Peterstraat in Amsterdam East.
Have a Taste of the Local Brew… Under a Windmill!
There are eight outstanding windmills in Amsterdam, the easiest to visit being de Gooyer in the Oostelijke Eilanden (Eastern Islands) neighborhood. What's more, this isn't only any windmill – for under the sails of this striking historic point is Brouwerij't Ij; an award-winning craftsman microbrewery with a huge open-air drinking porch and 30-minute guided tasting visits. The distillery delivers a scope of locally- brewed and seasonal brews that you and your elite companion date can only taste here.
Submerge yourself in food, drink, and culture at Westergasfabriek
Situated at Westerpark, this sprawling complex used to be the city's civil gasworks, and is today vivid social center, Westergasfabriek is home to an assortment of enticing bars, eateries, cafes, a microbrewery, arthouse film, and an entire host of boutique shops.
Wake up and smell the tulips
A visit to the Netherlands won't be complete without seeing the famed tulips! The most acclaimed place to purchase tulips in Amsterdam is at the Bloemenmarkt – the world's only tulip market which lines the Singel with beautiful blossoms! In case you and your elite escort date are visiting Amsterdam in spring, at that point take the short 20-minute outing out to the world0celebrated tulip fields (Bollenstreek) – extending in bright stripes crosswise over miles of fields among Haarlem and Leiden.
Explore the Nearby Areas
In case you're around the local area for more than a couple of days, you and your elite escort date can take off of the city to investigate the assorted attractions of the encompassing region. Only a short distance from Amsterdam lies a rich scene of beautiful wide-open countryside, shorelines, palaces, windmills, and memorable towns – all effortlessly reachable from the downtown area. Only a distance from Amsterdam Central, the beautiful city of Haarlem floods with history and culture, in addition to an awesome determination of shops, bistros, and eateries. In the encompassing countryside, you'll likewise discover a lot of old palaces, towns, and villages, of which Muiden is a standout. What's more, if lying on a shoreline is more your thing, at that point the excellent brilliant stretches at Bloemendaal aan Zee and Zandvoort aan Zee will be upbeat to oblige with brilliant sands, coasts, and a lot of watersports.
See the Genuine Van Goghs
No outing to Amsterdam could be finished without paying reverence to Dutch impressionist Vincent Van Gogh. The Museumplein is home to more than 1000 of the craftsman's canvases, illustrations, and letters, and offers guests the opportunity to not just get very close with a portion of his works, yet additionally to track his advancement and take in more about the craftsmen who roused – and were enlivened by – him.
Amsterdam is the Heart of Culture, Food, and Leisure in the Netherlands
If you love the life and color of the Netherlands, you and your elite companion can enjoy everything that Amsterdam has to offer. This city has world-class museums, delicious restaurants, cozy cafes, and bustling bistros. Everything can be enjoyed is almost in biking distance, and once you're done with exploring the city, you can enjoy a unique brew as well.
Amsterdam Blog