Mynt Models does not offer full-time or by-the-hour escorts, but fresh, caring career women. Our minimum booking time is a proper date, giving you dinner til breakfast together. Read our guide here.
Элитное Эскорт Агентство в Москве
VIP Model Female Escorts in Moscow
Renowned for its historical significance, cultural heritage, and political influence, Moscow serves as the epicenter of Russia's political, economic, and cultural affairs.
Experience the breathtaking Red Square, admire the majestic Kremlin and it's beautiful cathedrals, and savor delicious Russian cuisines like borscht and blini.

Enhance your trip to Moscow with a gorgeous Mynt Models luxury travel companion for an unforgettable and personalized adventure.
Your beautiful, caring GFE date is just one appointment away.
Reach out to us

to obtain exclusive access to the private area, which houses comprehensive profiles of all our lovely models.
Элитные эскорт услуги в Москве
Upscale Escort Agency in Moscow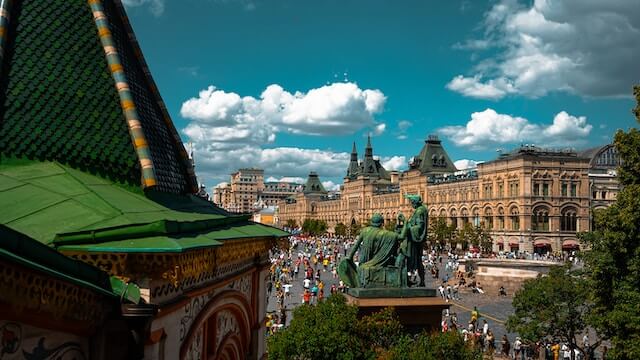 Прекрасные элитные женские эскорты в Москве
Meet Mynt Models Upscale Companions and Beautiful Escorts in Moscow
See Which of Our Luxurious Travel Companions Suit Your Preferences
Our premium, friendly companions are carefully categorized into three tiers, allowing you to discover the perfect beautiful escort lady for private and discreet high-end engagements.
Aspiring models and thriving career women, the charisma and presence of our Platinum Models surpass our minimum requirements for excellence and quality.
Comprising high-caliber models and starlets, the caring courtesans in the Diamond gallery are a step above, making their company in Moscow a luxurious treat for the selective gentleman.
The Red Diamond companions are not just exceptional. They are unparalleled in beauty, elegance, warmth, and career status, setting them at the pinnacle of our collection. 
Элитный женский эскорт сервис в Москве
Spoil Yourself With a Magical Date in Moscow
Allow your upscale escort service Mynt Models add a perfect touch of delight to your refined senses with an exquisite VIP model companion, as you explore the architectural wonderland of a new city. Our dedicated concierges are standing by to attend to your inquiry, offering personal attention. 
Explore the Benefits of Becoming a Mynt Models VIP Member
As you search our portfolio for your perfect luxury  travel escort date, we also offer the opportunity to apply for membership to our very private and exclusive VIP circle.
Once approved, you will receive further access to our Members-only models, reduced Members-only pricing, a private concierge contact number, as well as other Members-only benefits.
1. We prioritize your privacy above all else.
2. Get acquainted with gorgeous VIP models in Moscow.
Our luxury travel escorts are the ultimate holiday companions to discerning gentlemen for a delightful escape in the coldest megacity in the world. We assure you every lady is carefully selected for her beauty, intelligence, and exceptional social skills.
3. Discreet companion dating services.
Experience Discreet Female Escort Dating in Russia
You'll never have to travel alone again. Our specialty is an incredible girlfriend experience, and we look forward to arranging an enchanting, happy experience for you.
Why Choose Mynt Models for Female Escort Services in Moscow
Enjoy the exceptional delight of the elite Mynt Models experience.
Feminine, caring, naturally beautiful, and possessing genuine elegance. These refined ladies make for the perfect companion to the selective, affluent gentleman for his luxury travels to Moskva.
Confidential Companionship
All our beautiful model companions sign non-disclosure agreements to maintain your privacy, which is essential to our brand's well-established reputation for discretion and confidentiality.
Our distinguished clientele is at the heart of our commitment to delivering top-tier lifestyle services. We craft unforgettable moments of pure luxury.
How to Date Mynt Models Elite Escorts
Contact us. Please send us a message via email for an initial consultation and verification. This personal touch ensures you're attended to perfectly.
Log in the portal. After being verified, log in to a portal created just for you. View potentially suitable models that match your preferences.
Select your escort date. Choose a model you'd like to invite. Your concierge will confirm her availability. Arrangements will be made for you and your VIP escort to meet on the requested date.
Leave us feedback if you're comfortable. Your confidential comments are welcomed and appreciated. We look forward to pampering you as you deserve.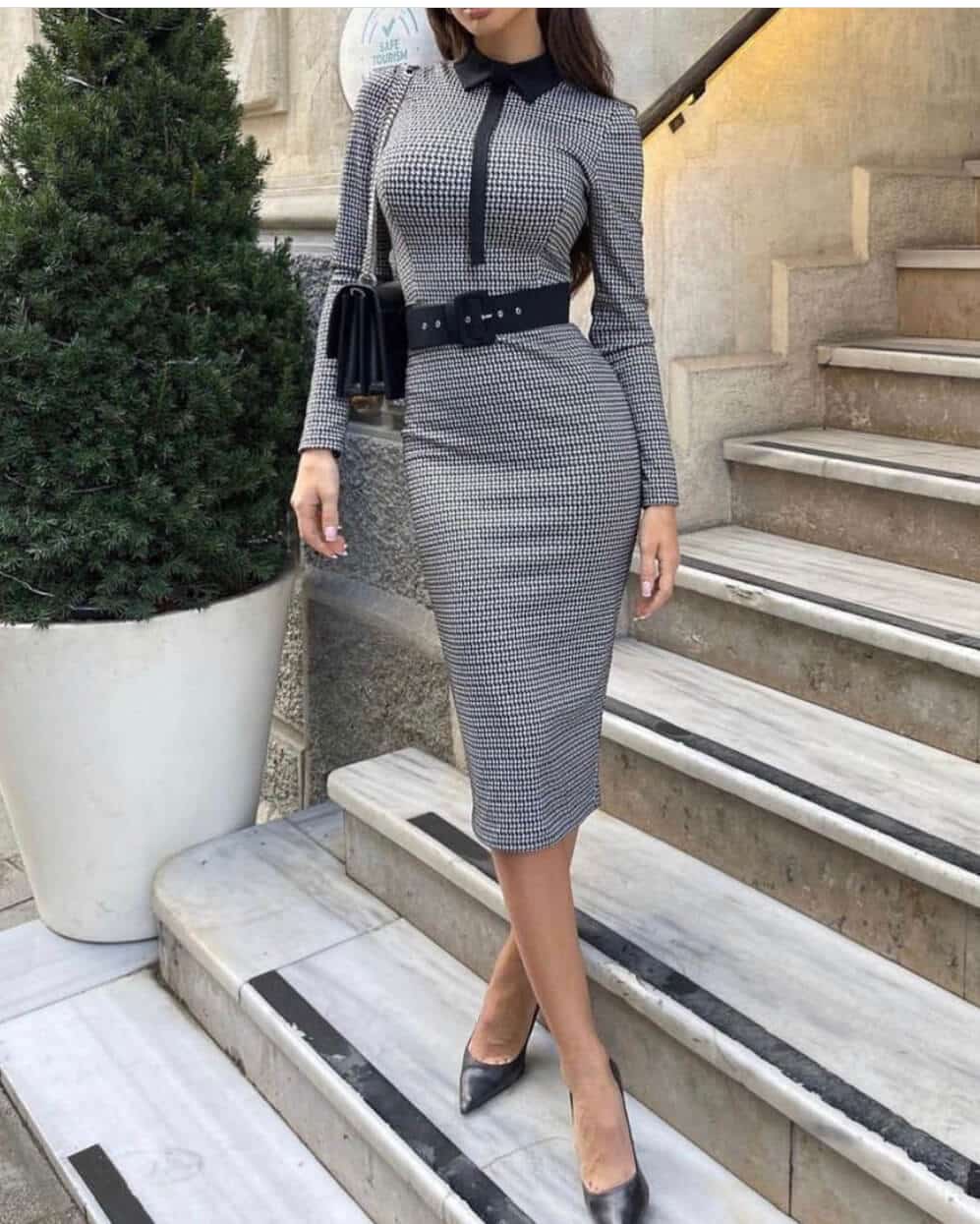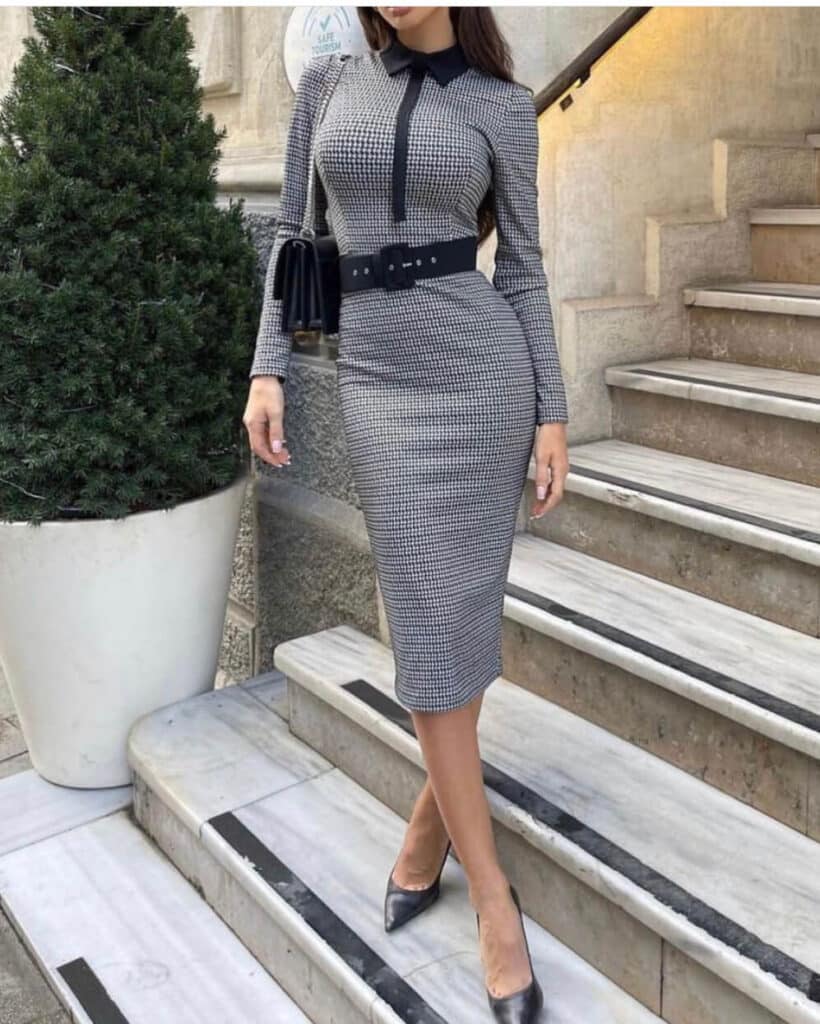 Our elite matchmaking magic brings quality people together for memorable experiences.You'll always find yourself in exceptional, adorable company with an exquisite travel escort for Moscow and beyond.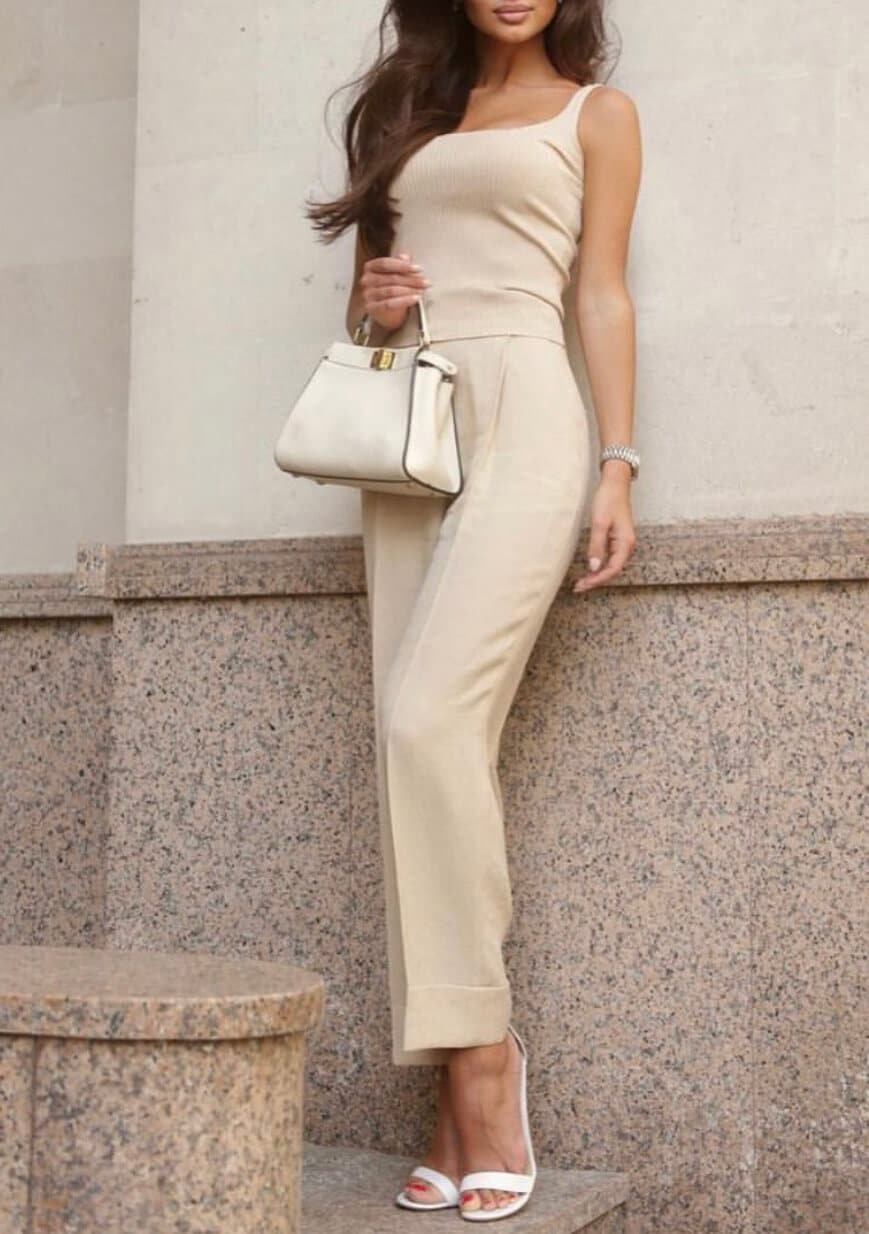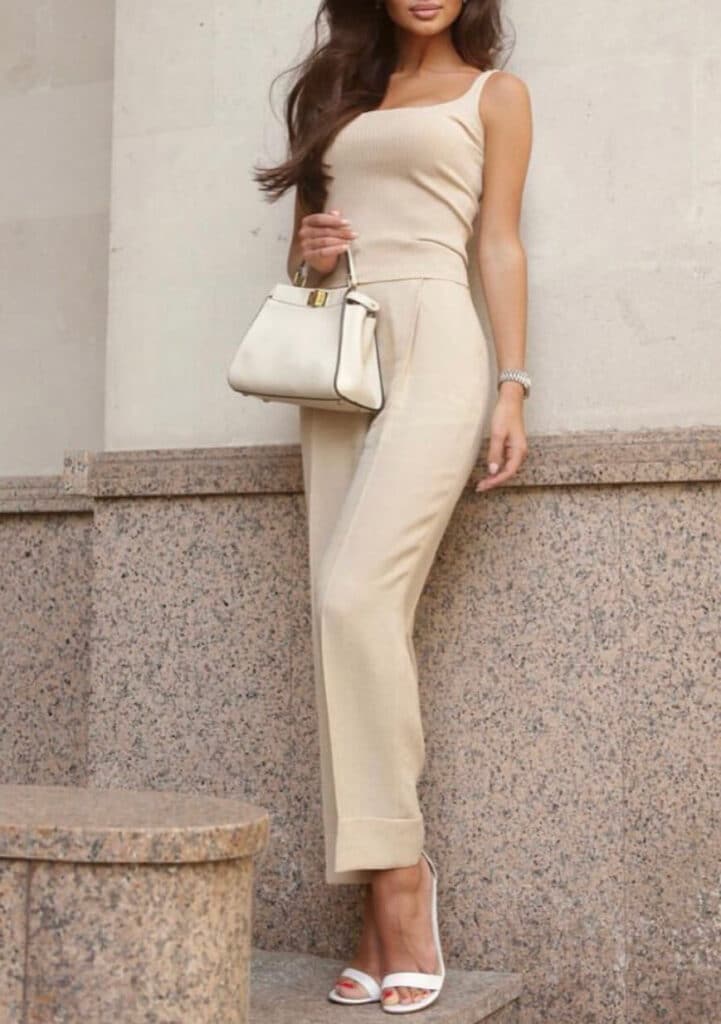 Our Luxury Female Escorts and Courtesans Cater to Only the Finest Clientele
Mynt Models has been dedicated to treating every gentleman with personalized attention and care since 1991. Our luxury VIP concierge agency provides more than just another billionaire dating escort service.
We do not provide full-time by-the-hour escorts, and we certainly do not accommodate every caller. We match you with elegant, educated, and well-traveled high end companions via appointment only.
Our list of refined, high-calibre clientele includes:
Don't Miss Out on The Opportunity To Create Extraordinary Memories in Moscow
Take the first step towards an unforgettable escort companion dating experience. Your perfect date awaits!
Marvel at Moscow's Wonders with a Gorgeous and Cheerful Travel Companion
Romantic Places to Visit with Your GFE Escort in Moscow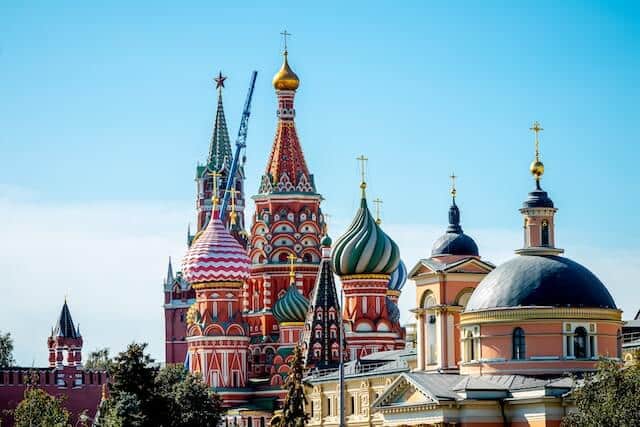 Gorky Park is the perfect destination for a relaxed and laid-back date in Moscow. This expansive urban park offers serene landscapes, scenic pathways, and picturesque views of the Moskva River. Enjoy a stroll, rent bicycles, have a picnic by the lake, or simply unwind in the peaceful ambiance of this popular recreational spot.
For an adventurous date with breathtaking views, head to Sparrow Hills. This elevated area offers panoramic vistas of Moscow's skyline. Take a thrilling ride on the observation deck of the Moscow State University's main building, enjoy an enchanting cable car ride across the river, or hike along the scenic trails for an unforgettable outdoor experience.
This renowned art museum houses an extensive collection of Russian artworks, including iconic pieces by famous artists like Ivan Aivazovsky, Wassily Kandinsky, and Mikhail Vrubel. Wander through the halls and admire the masterpieces that depict the history, traditions, and soul of Russia's artistic legacy.
Moscow's Luxury Nightlife
Experience the vibrant nightlife of Moscow alongside your beautiful VIP escort, as you revel in the sophisticated atmosphere, premium libations, and pulsating rhythms these high quality venues offer.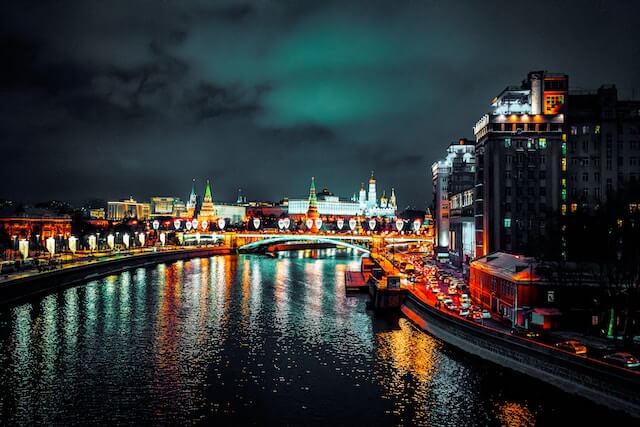 Mendeleev Bar. Immerse yourself in the world of mixology at Mendeleev Bar, a sophisticated and upscale cocktail bar. With its speakeasy-inspired ambiance, this hidden gem is a must-visit for cocktail enthusiasts seeking a refined and enchanting experience.


Icon Club. Get ready to dance the night away at this renowned nightclub that exudes elegance and glamor. The Icon Club features state-of-the-art sound systems, mesmerizing light shows, and an electric atmosphere. This high-end venue attracts the city's elite party-goers and guarantees an unforgettable night of non-stop music and revelry.


White Rabbit is a luxurious rooftop bar and restaurant offering panoramic views of Moscow's skyline.White Rabbit combines a chic and contemporary setting with a gourmet dining experience. This culinary hotspot serves modern Russian cuisine with a creative twist, accompanied by an extensive wine list.
Consider your VIP companion's preferences and rely on trusted sources like TripAdvisor to recommend vibrant hotspots when planning your itinerary.
Tourists flock to Moscow not only to immerse themselves in its rich history and cultural heritage but also to experience the ever-changing symphony of its weather. 
Embrace the enchantment of snowy winters, as the city transforms into a winter wonderland. Spring breathes life into the city, with blossoming flowers and mild temperatures that invite strolls through picturesque parks. 
Summer reveals its warmth, casting a golden glow upon the city's architectural marvels, and as autumn arrives, Moscow's parks and boulevards captivate visitors with the allure of fall foliage.
Embark on a sensory journey through the seasons in Moscow with a sophisticated Mynt Models travel escort.
Check the city's live weather here.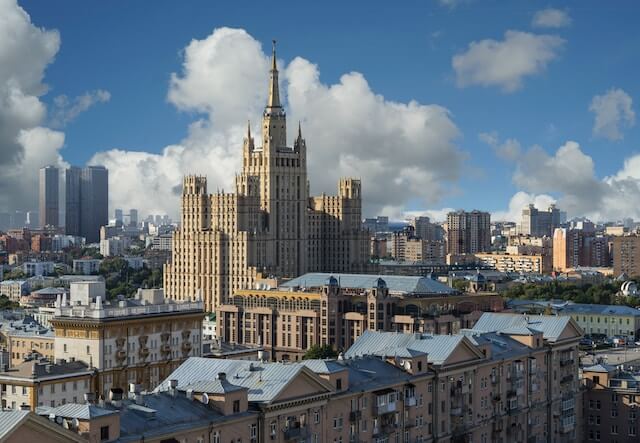 As Russia's Capital and economic powerhouse, Moscow is a city that pulsates with entrepreneurial energy and fosters an environment ripe for success.
As an exclusive companionship agency, Mynt Models understands your refined tastes and the desire for excellence in all aspects of life, including your business endeavors. We are the preferred choice of entrepreneurs and business magnates who conduct their personal, business, or holiday affairs in Russia.
Take your luxury VIP courtesans with you in business meetings and personal travels. See our list of exclusive services. Surely, you don't want to miss out on the fun?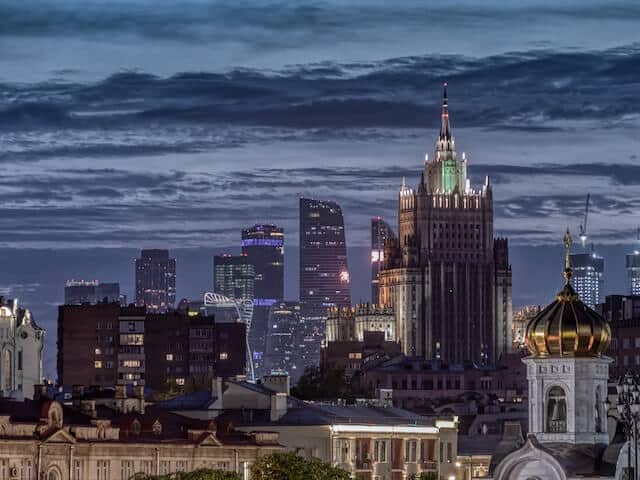 Stay in the Lap of Luxury in Moscow
Indulge in the opulent embrace of Moscow's finest luxury hotels, providing the perfect setting for an unforgettable rendezvous with your beautiful escort.
The Ritz-Carlton, Moscow. Nestled in the heart of the city, this iconic hotel offers breathtaking views of the Kremlin and Red Square, while its opulent suites, adorned with exquisite artwork and plush furnishings, create an atmosphere of unparalleled indulgence.


Four Seasons Hotel Moscow. Located just steps away from the Kremlin and Red Square, this prestigious hotel welcomes you with spacious and elegantly appointed rooms, featuring panoramic views of the city skyline.


The St. Regis Moscow Nikolskaya. Experience a fusion of timeless elegance and impeccable service at The St. Regis Moscow Nikolskaya, a haven of refined luxury in the heart of the city's historic district.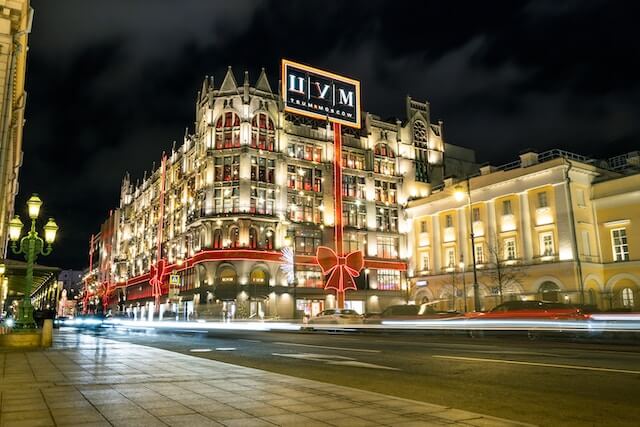 Allow Mynt Models to provide you with a remarkable trip to Moscow.
Don't explore this historic city alone. Let our elite matchmaking service bring some magic into your life. We bring quality people together for unforgettable experiences. Regardless of where you are, we offer upscale, adorable courtesan models to ensure an unforgettable first class experience.