Mynt Models does not offer full-time or by-the-hour escorts, but fresh, caring career women. Our minimum booking time is a proper date, giving you dinner til breakfast together. Read our guide here.
Servicio de Escorts de Lujo en Madrid
High-End, Caring Female Escorts in Madrid
Located in the heart of Spain, Madrid is the vibrant capital city known for its rich history, captivating culture, and architectural wonders. As the country's political, economic, and cultural center, tourists will see Madrid's immense significance, offering visitors a glimpse into the country's soul.
From the grandeur of the Royal Palace to the world-class art collections of the Prado Museum and the bustling energy of the Puerta del Sol, your Madrid holiday will become an unforgettable escape with a captivating, luxury travel escort.
Reach out to us

to obtain exclusive access to the private area, which houses comprehensive profiles of all our lovely models.
Agencia Elite Escort en Madrid
VIP Female Escort Agency in Madrid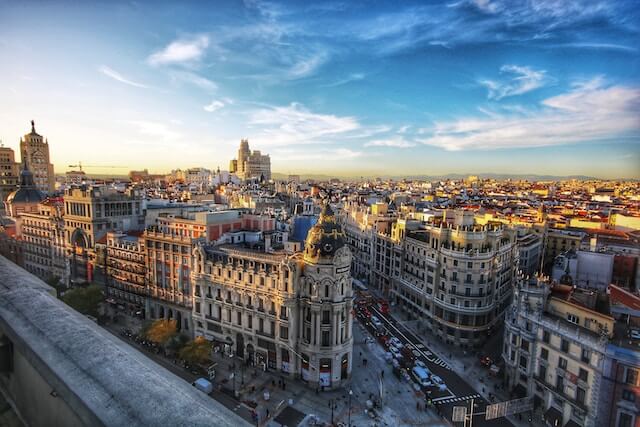 Escorts de Alta Gama en Madrid
Explore Our High-End Companions in Madrid
The most refined gentlemen deserve to revel in the company of our high-end GFE models. Preview our model gallery selection annd contact our caring concierges to meet our models in Spain's Capital.
Get to Know our Entire Selection of Elegant VIP Models & GFE Escorts
We have organized our exceptional, beautiful companions into three tiers, ensuring you can select your ideal feminine lady for exclusive and confidential premium experiences anywhere you go.
Fresh-faced models and career women make up our Platinum-level VIP escort models, whose quality matches our own high expectations. Their irresistible charisma meets our minimum standards for excellence.
The Diamond gallery companions we represent are a step above. The company of caring, high-caliber models and captivating aspiring stars is a luxurious treat for the cultured gentleman.
Embrace Madrid's Exotic Essence
An exquisite VIP model companion is the perfect complement to your Spanish adventure. Are you ready to meet your stunning luxury travel escort?
The Benefits of Joining Mynt Models Exclusive VIP Club
While searching our portfolio for the perfect luxury travel escort to suit your preferences, we extend you the option to apply for membership to our exclusive VIP club, if you're a frequent caller.
After verification, you will be granted access to exclusive Members-only models, reduced Member pricing, a private concierge contact number, and other Members-only benefits.
1. Our Primary Focus is on Maintaining Your Privacy.
We take your privacy and confidentiality very seriously, and ensure that both parties can enjoy a special time together without any concerns. We strictly uphold our privacy policy, and fiercely protect our valued clients via non-disclosure agreements, and destroying all records.
2. Find Only Madrid's Most Beautiful
3. Exclusive Escort and Courtesan Dating Services
Whether you seek a lovely lady companion for a business event, a female VIP escort for a romantic dinner date, or a model companion for an exciting weekend out of town, our exquisite, adorable Madrid escorts will make your time with us unforgettable.
Your Weekend in Madrid Will Be Absolutely Sparkling.
Madrid is home to the most beautiful Latinas in the world. Their exquisite company could be yours, if you enjoy the company of beautiful Latina escorts and models.
Why Choose Mynt Models For Elite Female Escort Services in Madrid
Only unparalleled advantages from here on out.
With their inherent femininity, natural beauty, and genuine elegance, these alluring ladies are the ideal refined companions for discerning gentlemen traveling to Madrid.
Discreet, Friendly Experiences
Our brand's trademarks, besides quality and integrity, are confidentiality and discretion. We ensure this by having all our model companions sign non-disclosure agreements to protect your privacy.
The happiness of our exceptional clientele is our utmost priority as we offer premium lifestyle services. Mynt Models is dedicated to creating memories you can savor forever, ensuring every luxury experience is truly unforgettable.
How to Date Mynt Models' Latina Escorts in Madrid
Contact us. Please send us a message via email for an initial consultation and verification. This personal touch ensures you're attended to perfectly.
Log in the portal. After being verified, log in to a portal created just for you. View potentially suitable models that match your preferences.
Select your escort date. Choose a model you'd like to invite. Your concierge will confirm her availability. Arrangements will be made for you and your VIP escort to meet on the requested date.
Please leave us feedback if you're comfortable. Your confidential comments are welcomed and appreciated. We look forward to pampering you as you deserve.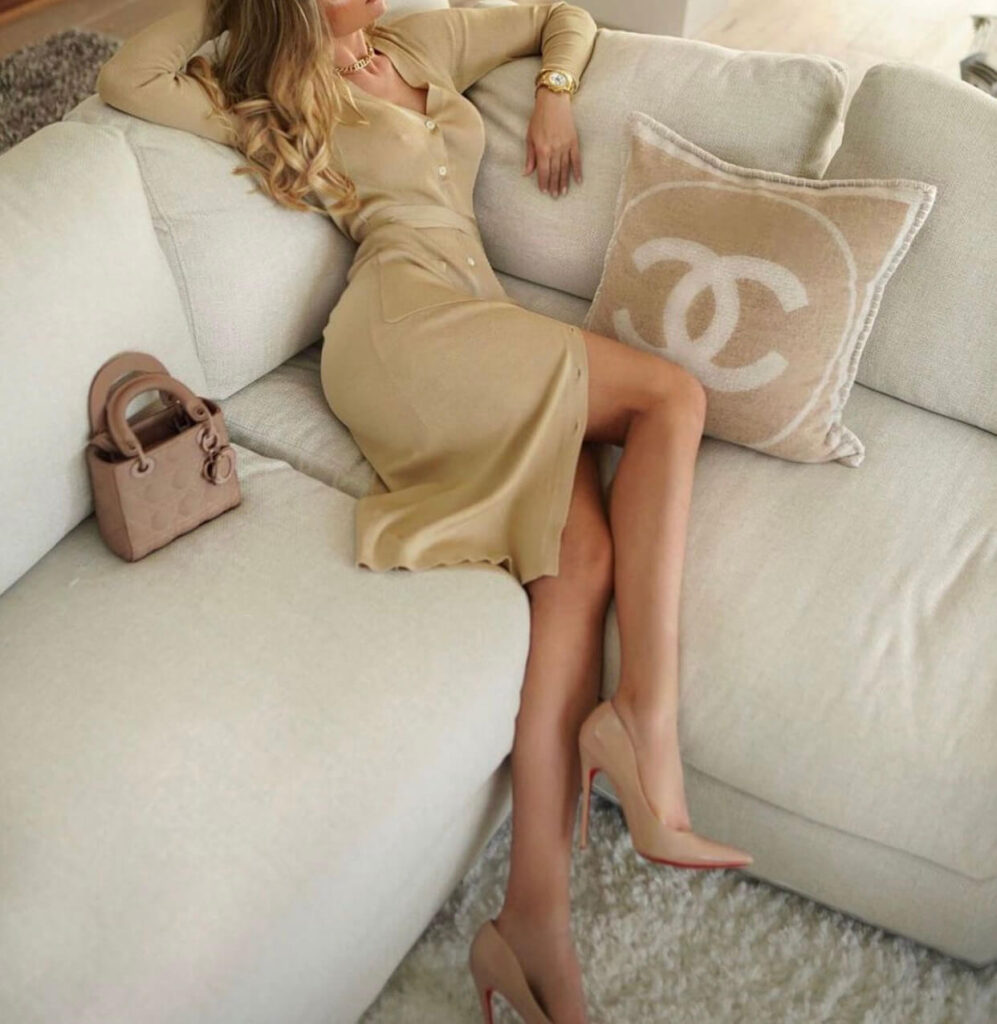 Madrid is More Magical with a Beautiful Mynt Models VIP Escort.
Our matchmaking service allows exceptional individuals to enjoy each other's company in breathtaking cities.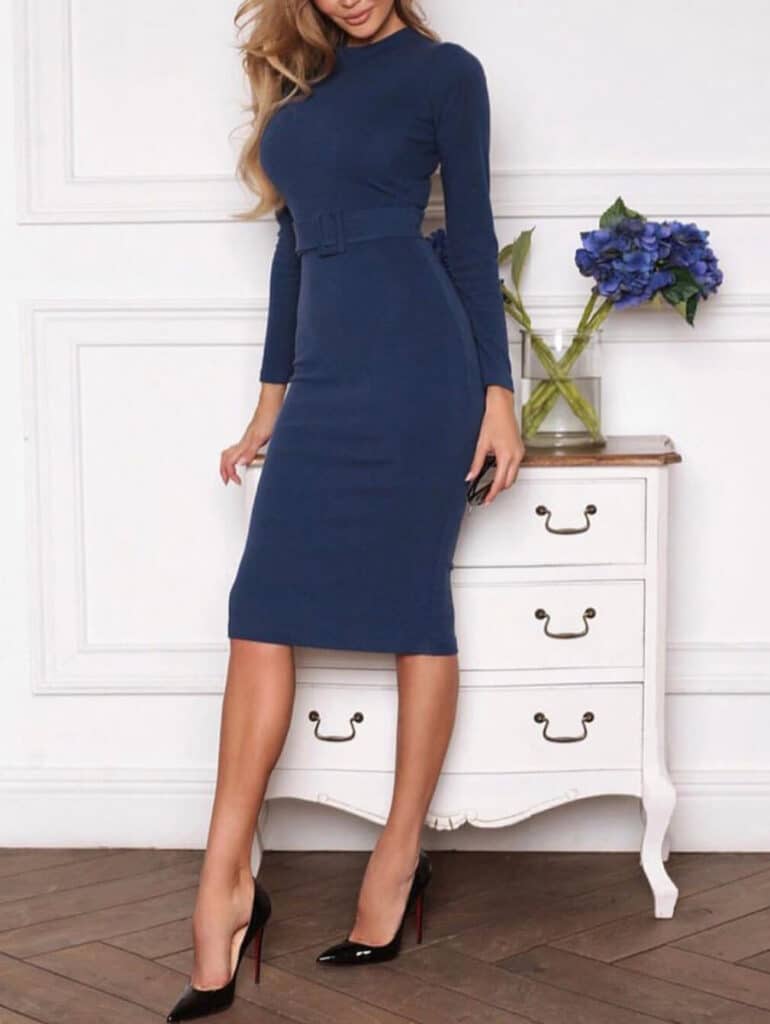 We Cater to Only the Most Discerning and Tasteful Clientele
The Mynt Models motto has always been to treat every gentleman like he is our only client. Our luxury VIP concierge agency provides more than just another billionaire dating escort service.
We do not provide full time by-the-hour escorts, and we certainly do not entertain every caller. Introducing you to fresh, refined, charming and educated VIP escort companions internationally, you can be assured of personally tailored excellence, all arranged by appointment.
Our list of refined, high-calibre clientele includes:
You can be assured that our brand of excellence is personally-tailored to your requirements. We are obsessed with the personal touch. 
Enjoy The Marvelous Attractions in Madrid with Your Escort Date
A history teeming with royals, Flamenco music that excites, and delicious cuisine that leaves you wanting more. Welcome to Madrid.
Take your Beautiful Escort to the Best Attractions in Madrid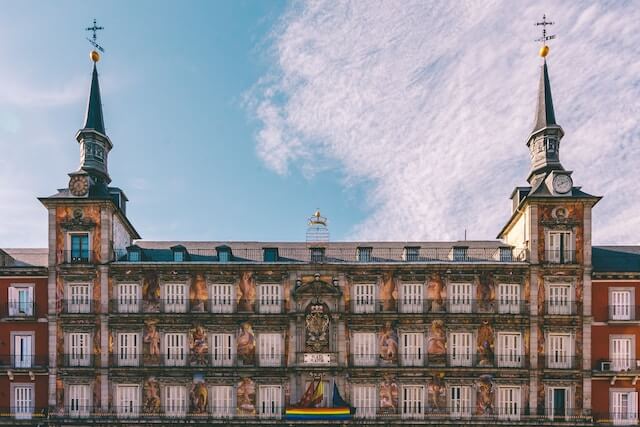 There's a plethora of places you should never miss on your trip to Spain's capital.
Known as the "lungs of Madrid", this expansive green oasis offers serene lakes, manicured gardens, and shaded paths perfect for a relaxed and private picnic date. Rent a rowboat with your stunning escort, or simply unwind on a picnic blanket enjoying the tranquility and natural beauty of this urban retreat.
For an adrenaline-filled date, head to Parque de Atracciones, Madrid's largest amusement park. Brace yourself for thrilling roller coasters, exciting rides, and various attractions that will create an unforgettable adventure. Challenge each other on the exhilarating attractions, scream together on the thrilling rides, and share moments of excitement and laughter with your travel companion.
Immerse yourselves in the rich cultural heritage of Madrid by visiting the iconic Prado Museum. Home to an extensive collection of masterpieces by Spanish artists. Wander hand in hand through the stunning galleries, marvel at the artistic treasures, and engage in conversations about each artworks profound beauty and significance.
DiverXO. In this innovative three-Michelin-starred restaurant, diners are treated to an avant-garde culinary journey. Expect an explosion of flavors with the fusion of Spanish and Asian influences.


Santceloni. Presenting refined haute cuisine that celebrates traditional Spanish flavors with a contemporary twist, guests can find exceptional wine pairings and exquisite dishes crafted with the finest ingredients.
Salmon Guru. This upscale luxury cocktail bar offers a wide array of expertly crafted and visually stunning cocktails that will surely impress.


Bar Cock. A legendary upscale cocktail bar that has been serving patrons since 1921. Expect impeccable service, an extensive menu of carefully crafted cocktails, and an atmosphere that exudes old-world charm.
Consider your VIP companion's preferences and rely on trusted sources like TripAdvisor to recommend vibrant hotspots when planning your itinerary.
Madrid basks in the Mediterranean climate that has long beckoned tourists to its enchanting destinations. Located in the Iberian Peninsula, the city experiences hot, sun-drenched summers that wrap you in a golden glow, while winters offer a crisp chill that invites cozy exploration.
In the spring and summer, tourists can take a stroll in Madrid's beautiful parks during the day and allow its summer nightlife to guide them in the evenings. Madrid is also charming in the autumn and equally enchanting in the winter, where festive Christmas markets, ice skating, hot chocolates, and churros are all well-loved traditions.
Madrid is best enjoyed in premium, elite company, no matter the season especially with a Mynt Girlfriend.
Check the city's live weather here.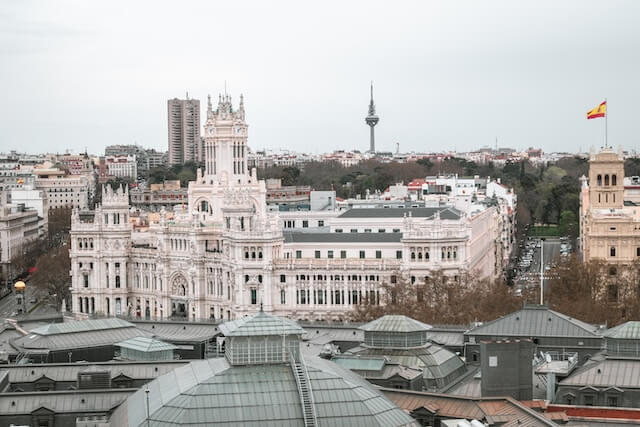 As the financial hub of Spain, Madrid boasts a dynamic business ecosystem that captivates entrepreneurs and investors alike.
Its strategic location in the heart of the country, coupled with excellent infrastructure and world-class connectivity, serves as a gateway to Europe and beyond, inviting businessmen to forge prosperous partnerships and expand their horizons.
Are you traveling for work to Madrid? Mynt Models is the preferred choice of entrepreneurs and business magnates who conduct their personal, business, or holiday affairs in Europe. We match you with the perfect courtesan who can accompany you to business meetings and personal travels.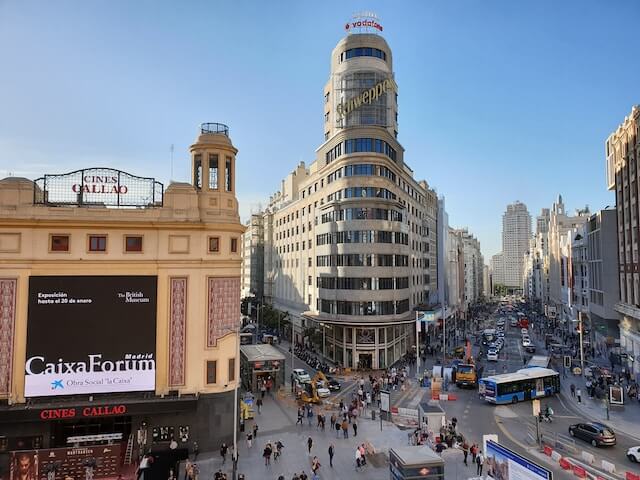 Madrid Luxury Accommodations
A city synonymous with elegance and sophistication, Madrid proudly hosts an array of luxurious 5-star hotels that provide the perfect setting for an extraordinary rendezvous with your elite companion.
Hotel Ritz Madrid. Nestled in the heart of Madrid's prestigious "Golden Triangle," Hotel Ritz Madrid epitomizes timeless elegance and refinement. Adorned with crystal chandeliers and classic furnishings, this legendary hotel offers a regal ambiance that harks back to a bygone era.


The Westin Palace, Madrid. Step into a world of grandeur at The Westin Palace, Madrid, where Belle Époque architecture blends seamlessly with modern comforts. This iconic hotel exudes sophistication at every turn, from the breathtaking stained glass dome in the lobby to the meticulously appointed rooms.


Villa Magna. Embark on a refined urban retreat at Villa Magna, a prestigious boutique hotel nestled in Madrid's upscale Salamanca district. Immerse yourself in haute cuisine at its Michelin-starred restaurant, unwind in the tranquil garden terrace, and relish the discreet luxury that defines Villa Magna.