Mynt Models does not offer full-time or by-the-hour escorts, but fresh, caring career women. Our minimum booking time is a proper date, giving you dinner til breakfast together. Read our guide here.
Gorgeous VIP Female Escorts in Kuala Lumpur
In west-central Malaysia sits the country's largest cultural, commercial, and transportation hub–Kuala Lumpur is where the contemporary urban landscape transitions into a historical bygone era.
See the world's tallest twin buildings, Malaysia's oldest Hindu temple, and shop in the bustling local markets in the company of a Mynt Models travel escort–all these and more await you in Kuala Lumpur.
You're one appointment away from enjoying an exceptional experience, with memories to savor forever.
Reach out to us

to obtain exclusive access to the private area, which houses comprehensive profiles of all our lovely models.
Perkhidmatan Pengiring Elit di Kuala Lumpur
Premium Elite-Class Female Escort Agency in Kuala Lumpur, Malaysia
Agensi Pengiring Elit di Kuala Lumpur
Savor Some Time With a Mynt Models Travel Companion in Kuala Lumpur
The Mynt Models Selection of Luxury Companions & Travel Escorts
Our high-quality companions are collected into three tiers so you can find the ideal lady to meet for private, discreet, premium experiences anywhere in the world.
Aspiring models and thriving career women – the cheerful charisma and warm presence of our Platinum Models meet the minimum of our stringent quality criteria.
Be accompanied on your Kuala Lumpur trip by high-caliber models. Our Diamond gallery VIP escorts are a step above, making their caring company among the most luxurious in the world.
Enjoy the ultimate Kuala Lumpur experience with the company of an exquisite VIP model companion, and let Mynt Models provide warmth and company for your refined senses.
Discover the Benefits of Becoming a Mynt Models VIP Member in Malaysia
As you search our portfolio for your ideal travel escort, we extend you an offer to apply for our VIP Membership. Preferred membership is offered via application to our existing clients.
Upon acceptance, you will gain access to our members-only models, as well as a private concierge's contact number, and reduced pricing. All our models provide uncovered photographs and videos in their private to files, showcasing their personalities and beauty.
Contact our dedicated concierges now to meet one of our elite companions.
1. Keeping your privacy secure is our highest objective.
2. Only Kuala Lumpur's most beautiful women.
Our Kuala Lumpur companion services are designed to cater to discerning gentlemen who deserve nothing but the best. Featuring our refined escorts and VIP courtesans, Mynt Models ensures that every lady on our books is carefully selected for her beauty, poise, intelligence, and exceptional social skills.
3. Upscale and discreet dating services.
Wether you're searching for a friendly, sophisticated date to accompany you to a corporate event, a lovely discreet companion to join you for dinner, or a fun-filled night out in Kuala Lumpur's top luxury destinations, rely on us to meet your requirements flawlessly, with the confidence that our utmost priorities are discretion and safety.
From exploring the iconic Petronas Twin Towers to savoring local delicacies in bustling street markets, your elite companion will ensure an elevated experience tailored just for you.
Why Choose Mynt Models for Discreet Female Escort Services in Kuala Lumpur
Here are the unique advantages of opting for Mynt Models as your high class provider of elite companionship in Malaysia.
Sophisticated, friendly women of refinement are ideal for accompanying affluent gentlemen on their travels to Kuala Lumpur. Our adorable, poised and elegant ladies are accustomed to the high society setting, and will never embarrass you in public.
Private Romantic Experiences.
The Mynt Models' reputation for discretion and confidentiality is maintained by having all our model companions sign non-disclosure agreements to protect your privacy. Enjoy a romantic dinner or candlelit nightcap with a warm, beautiful woman. 
Unforgettable Experiences
Discover how wonderful Kuala Lumpur can be in the company of an incredible, intelligent woman. With beauty, elegance and kindness, these caring, responsive and fascinating women create an enchanting atmosphere, allowing you to escape from the stresses of daily life. 
The Process for Dating Pengiring Kelas Elit di Kuala Lumpur
Contact us. Please send us a message via email for an initial consultation and verification. This personal touch ensures you're attended to perfectly.
Log in to the portal. After being verified, log in to a portal created just for you. View potentially suitable models that match your preferences.
Select your escort date. Choose a model you'd like to invite. Your concierge will confirm her availability. Arrangements will be made for you and your VIP escort to meet on the requested date.
Leave us feedback if you're comfortable. Your confidential comments are welcomed and appreciated. We look forward to pampering you as you deserve.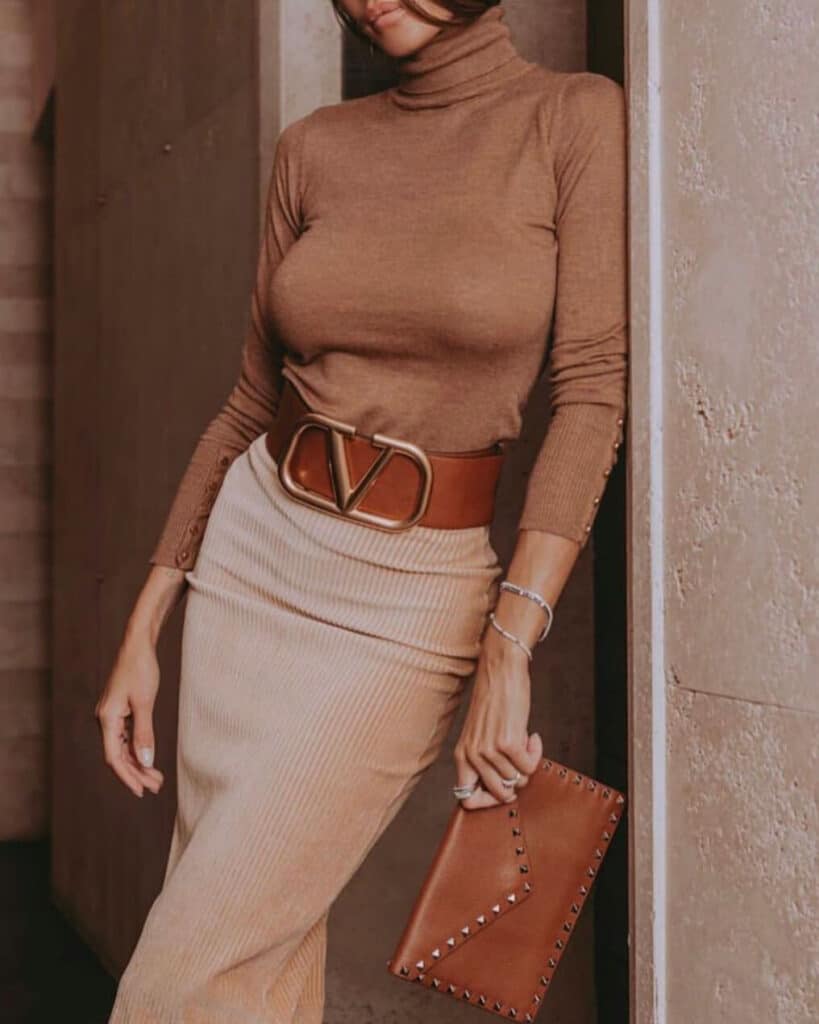 Your Beautiful, Friendly Companion is One Inquiry Away
With Mynt Models, you'll never have to travel alone.
Our Luxury Escorts and Courtesans in Kuala Lumpur Cater to Only the Finest Clientele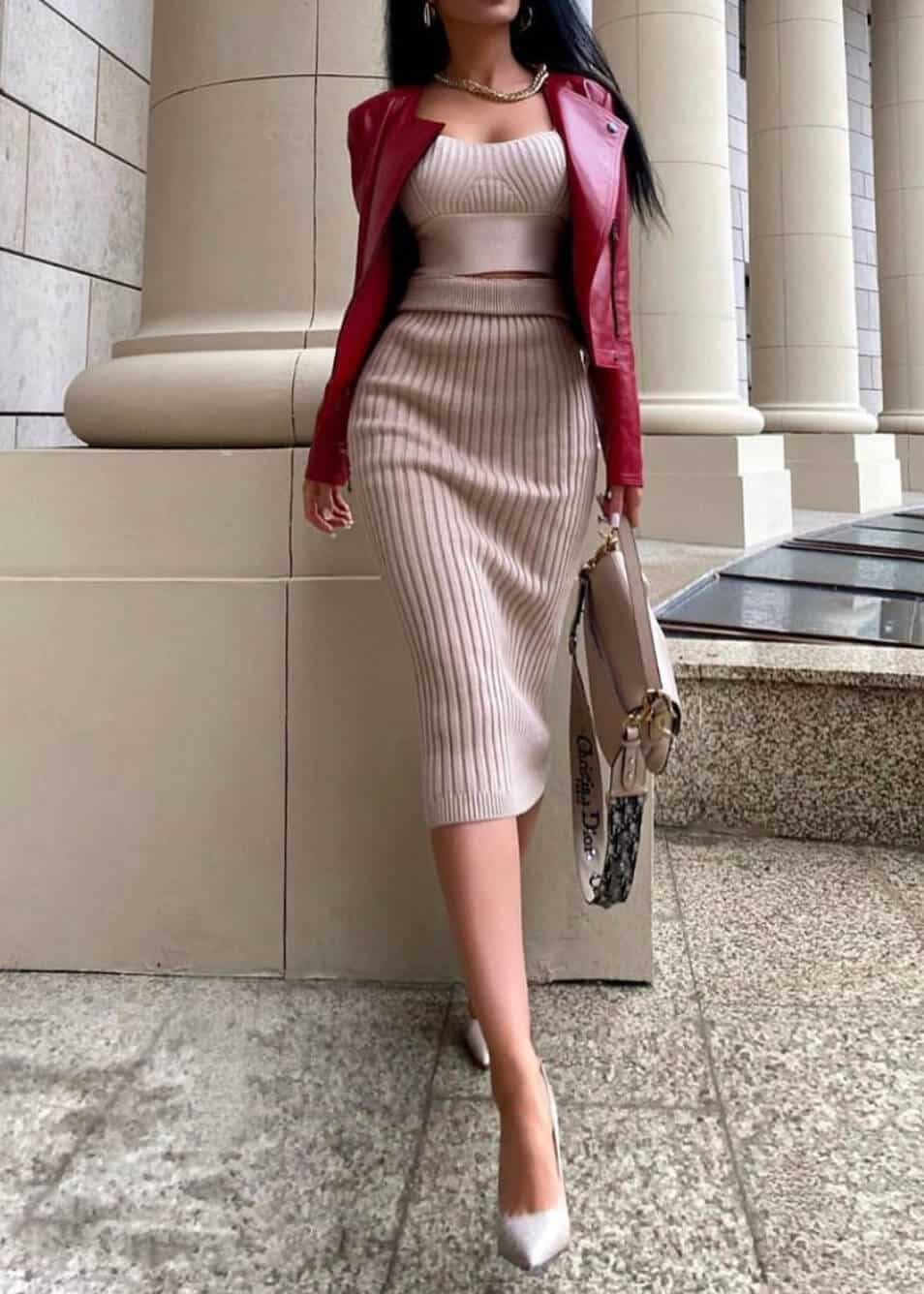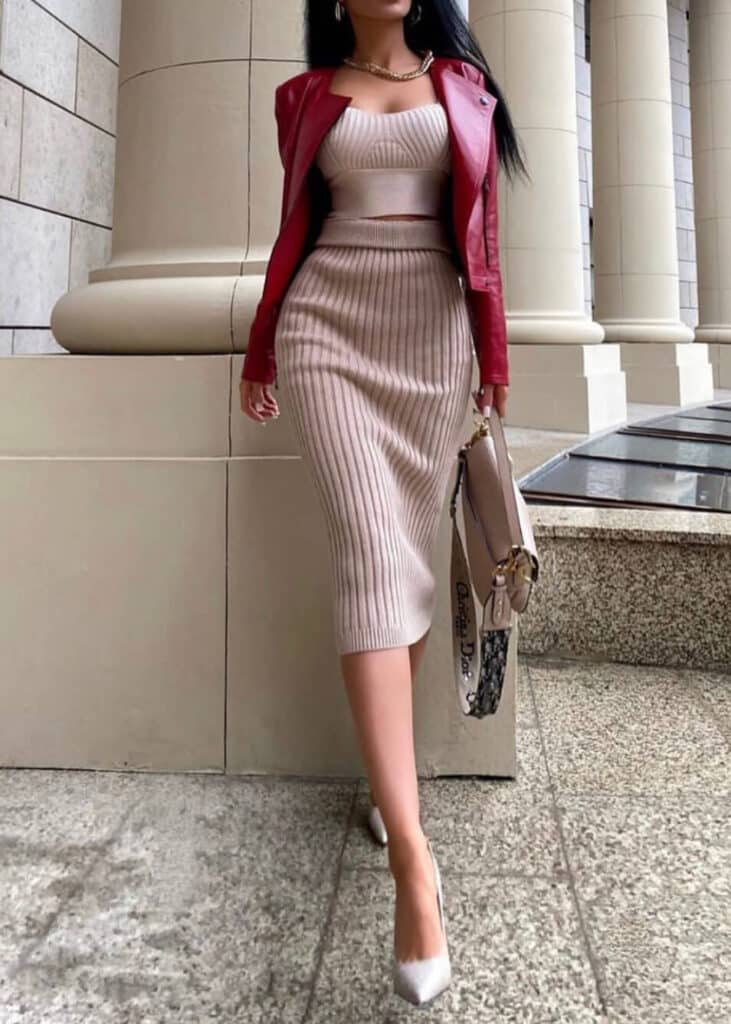 Mynt Models is dedicated to treating every gentleman with personalized attention and care, as we have for over 30 years. Our luxury VIP concierge agency provides more than just another billionaire dating escort service.
Strictly by appointment only, we do not provide full time or by-the-hour escorts, and we are selective with our callers. We introduce special people for special experiences. Successful executives and high-net worth gentlemen can meet fresh, caring, and educated models and career women of equal refinement.
Our list of refined, high-caliber clientele includes:
Expect a personally-tailored and magical experience. Contact us now to invite an adorable, elite model girlfriend and create your special memories. 
Busy, private gentlemen like you deserve an exciting getaway in Kuala Lumpur.
Experience Malaysia's Vibrance with a Stunning Luxury Travel Companion in Kuala Lumpur
Discover the city's hidden gems, indulge in its culinary delights, and immerse yourself in its vibrant culture.
Escape into Asia with Your Escort Date in These Kuala Lumpur Attractions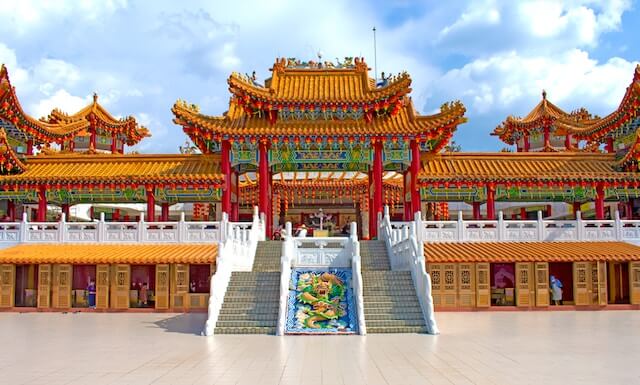 Embark on a journey through the vibrant cityscape of Kuala Lumpur with your travel escort and discover many must-visit locations that will leave you enchanted.
Situated atop a hill, Thean Hou Temple offers a serene and captivating setting for a relaxed and enjoyable date in Kuala Lumpur. Admire the breathtaking Chinese architecture, stroll through the beautifully landscaped gardens, and enjoy panoramic views of the city skyline. The tranquil atmosphere and enchanting ambiance make it the perfect spot to engage in meaningful conversations with your escort companion.
For an exhilarating adventure date, head to the iconic Batu Caves. Climb the 272 colorful steps leading to this limestone hill's entrance, where you'll discover a series of awe-inspiring caves and Hindu temples. Explore the vast caverns, marvel at the towering statue of Lord Murugan, and embrace the sense of thrill and exploration as you navigate through this natural wonder.
This bustling marketplace offers a treasure trove of local handicrafts, traditional artwork, and cultural artifacts. From batik fabrics to intricate wood carvings, Central Market provides a unique opportunity to delve into the rich cultural heritage of Kuala Lumpur while creating a memorable date experience.
The KL Eclectic Night Scene
From upscale lounges to trendy bars, embark on a captivating journey through Kuala Lumpur's after-dark scene, creating unforgettable memories alongside a captivating companion who will ensure your night is filled with excitement, sophistication, and unparalleled companionship.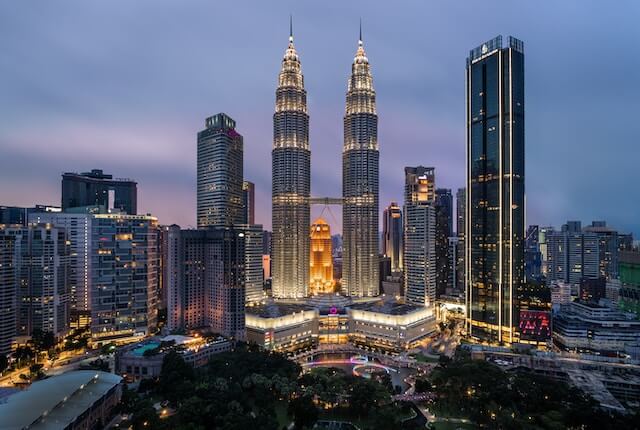 Marini's on 57. Perched on the 57th floor of Petronas Tower 3, Marini's offers a luxurious rooftop bar experience with breathtaking views of the Kuala Lumpur skyline. Sip on meticulously crafted cocktails and indulge in delectable bites for an elegant evening in KL.
SkyBar. Located on the 33rd floor of Traders Hotel, SkyBar boasts a glamorous setting with an infinity pool, plush seating, an extensive selection of innovative cocktails, a vibrant atmosphere, and live music, making it the perfect spot to unwind and enjoy a stylish night out.
Pahit is a hidden gem nestled within the bustling city. With its cozy and intimate atmosphere, Pahit is a haven for cocktail enthusiasts seeking unique and meticulously crafted libations expertly prepared by passionate mixologists.
Consider your VIP companion's preferences and rely on trusted sources like TripAdvisor for recommendations on vibrant hotspots when planning your itinerary.
The vibrant capital is situated in the southwestern part of Peninsular Malaysia. As Kuala Lumpur is located within the tropics, it experiences a tropical rainforest climate characterized by high humidity, abundant rainfall, and warm temperatures throughout the year.
With its year-round mild temperatures and refreshing tropical showers that sprinkle moments of rejuvenation, Kuala Lumpur offers an idyllic haven for tourists seeking a blissful escape from their daily routine.
Complement Kuala Lumpur's warmth with an equally warm and stunning travel companion for a GFE date in Malaysia's lively center.
Check the city's live weather here.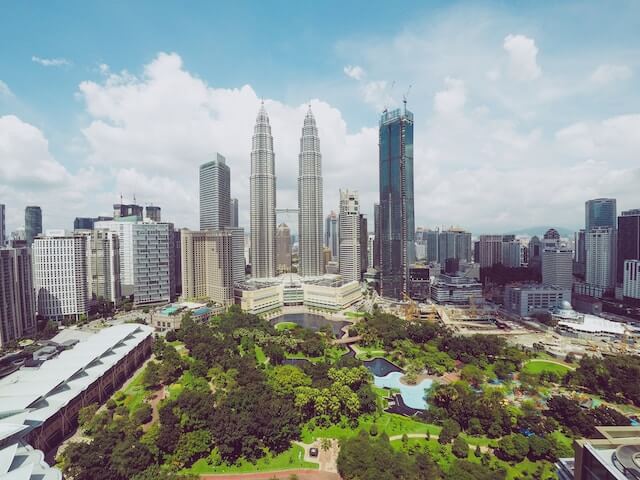 Kuala Lumpur boasts a diverse and thriving economy with several prominent industries driving its growth and development. Some of the top industries in KL include finance, tourism, and information technology.
Are you traveling for work to Kuala Lumpur? Mynt Models is the preferred choice of entrepreneurs and business magnates who conduct their personal, business, or holiday affairs in Asia.
They rely on us to match them with the perfect courtesan who can accompany them to business meetings and personal travels. Don't miss out on the opportunity to enjoy the company of a luxury executive escort during your stay in Kuala Lumpur. See our list of exclusive services.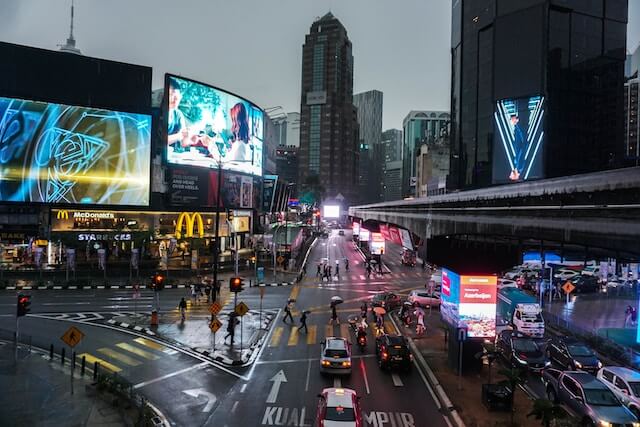 Luxury Hotels in Kuala Lumpur
Kuala Lumpur houses a considerable selection of upscale hotels, making it an ideal meeting place for your sophisticated companion.
The St. Regis Kuala Lumpur. Indulge in the extraordinary, from the bespoke butler service to the exquisite art collection adorning the hotel, while relishing in the stunning views of the city skyline from the spacious and exquisitely designed suites. Let every moment be a celebration of refined taste and sophistication at this exceptional 5-star haven.
The Ritz-Carlton, Kuala Lumpur. With its legendary service and attention to detail, this iconic hotel is a sanctuary of refined luxury in the heart of Kuala Lumpur. Luxuriate in the meticulously appointed accommodations adorned with tasteful furnishings and plush amenities, and savor the culinary artistry offered at their award-winning restaurants.
Mandarin Oriental, Kuala Lumpur. Elevate your senses at the iconic Mandarin Oriental, Kuala Lumpur, where world-class luxury seamlessly blends with Asian charm. Indulge in gastronomic delights at their Michelin-starred restaurants, where culinary excellence awaits. Unwind at the award-winning spa, offering holistic treatments that rejuvenate mind, body, and soul.