High-End Escorts in Hannover
Hannover,
the hidden gem of Germany
, is rich in history and regal charm. Known for its past royal ties and its strategic position linking key German cities, it seamlessly merges antiquity with modernity. The appeal of this historic city is magnified when paired with the luxury and sophistication offered by
Mynt Models
. Step into the world of elite companionship in Hannover, where every interaction with our VIP models is an ode to the city's luxurious heritage.
Meet Our VIP Escorts in Hannover
In the heart of Hannover, every escort from Mynt Models has undergone rigorous selection and holistic training, ensuring that your experience in the city is heightened by their captivating presence.
Introducing Our Stunning Elite Companions and VIP Courtesans
At Mynt Models, our elite companions have been classified into three tiers, combining allure, intellect, and grace. Their prowess in creating genuine connections and captivating experiences makes your experience with us truly enchanting.
Platinum tier introduces you to the new wonders of the industry. These handpicked individuals have surpassed demanding selection criteria, ready to offer you unprecedented luxury experiences.
Our Diamond tier is a fusion of experienced models with promising potential. Representing the next generation of high-end companionship, these are the emerging talents in the world of fashion and entertainment.
Red Diamond models are established personalities, known for their grace and expertise. They are the epitome of luxury and sophistication, tailored for the discerning few who seek nothing but the finest.
Explore Hannover's Regal Elegance with Mynt Models
Navigate through the city's historic charm accompanied by our elite models in Hannover and experience opulence at its best with Mynt Models.
First-Class Escort Services in Hannover
Hannover, with its royal roots and modern allure, beckons those with a penchant for luxury. Mynt Models echoes this allure, promising services that transcend beyond expectations.
Immerse yourself in the profound connections with our worldly and enlightened elite companions in Hannover. Whether you're looking for a captivating GFE or a global travel partner, Mynt Models delivers unparalleled elegance and sophistication.
Embark on an Elite Journey
Mynt Models VIP Membership in Hannover
As you plan to visit Hannover, venture into Mynt Models' exclusive VIP membership. Offered to our frequent clients, this prestigious membership unveils a world of top-tier companionship, presenting an array of accomplished ladies to accompany you across this historic city.
Upon membership, transparency remains at the forefront. Witness genuine photos and videos of our eminent models. Every choice you make with us ensures an unparalleled and unmatched experience.
Mynt Models provides exclusive access to a select group of elite companions characterized by their grace, intellectual prowess, and charisma. Beyond their stunning aesthetics, these ladies are accomplished, articulate, and professionally established.
Bespoke Companionship Experiences
In Hannover, every date orchestrated by Mynt Models is a symphony of elegance. Our clientele revels in more than just fleeting meetings; they experience an orchestration of conversations and connections, making every interaction invaluable.
Commitment to Privacy and Safety
Every moment with us guarantees discretion and safety, shielding all personal interactions and details from the outside world. We prioritize your confidentiality, ensuring an experience marked by peace and trust.
With Mynt Models, Embrace Hannover's Historical Charm
Enhance your Hannover escapade with our offerings, each curated to perfection, reflecting the city's grandeur.
High-End Escort Agency in Hannover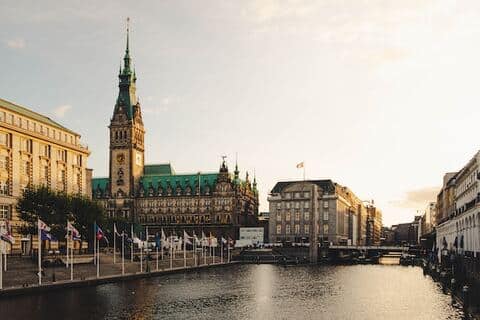 Why Choose Mynt Models for Hannover Escort Services
Every engagement curated by us is bespoke and unparalleled in the industry. At Mynt Models, we've revolutionized traditional escort norms, as our prestige isn't only based on the allure of our elite models.
A Symphony of Authentic Connections
At Mynt Models, our commitment extends beyond the surface allure of our elite companions. We cherish authentic connections, understanding that the essence of companionship lies in the depth of shared moments. Our models aim to be the perfect complement to your every moment.
Personalized Selection Process
Mynt Models has devised an impeccable selection process. This process ensures a companion who not only meets but exceeds your expectations. By understanding your preferences, likes, and dislikes, we craft experiences in Hannover that resonate with you at a personal level.
Our services don't terminate at the end of a meeting. Mynt Models is dedicated to continuous enhancement. Post your rendezvous, we welcome feedback to elevate future experiences. It's this perpetual drive for perfection that has carved a niche in the global elite companionship arena.
A Guide to Booking A Date with An Elite Escort in Hannover
Hannover, known for its royal connections and rich history, provides the perfect backdrop for an elite dating scene. To make the most of what Hannover and Mynt Models have to offer we have designed a seamless booking process to ensure a memorable experience.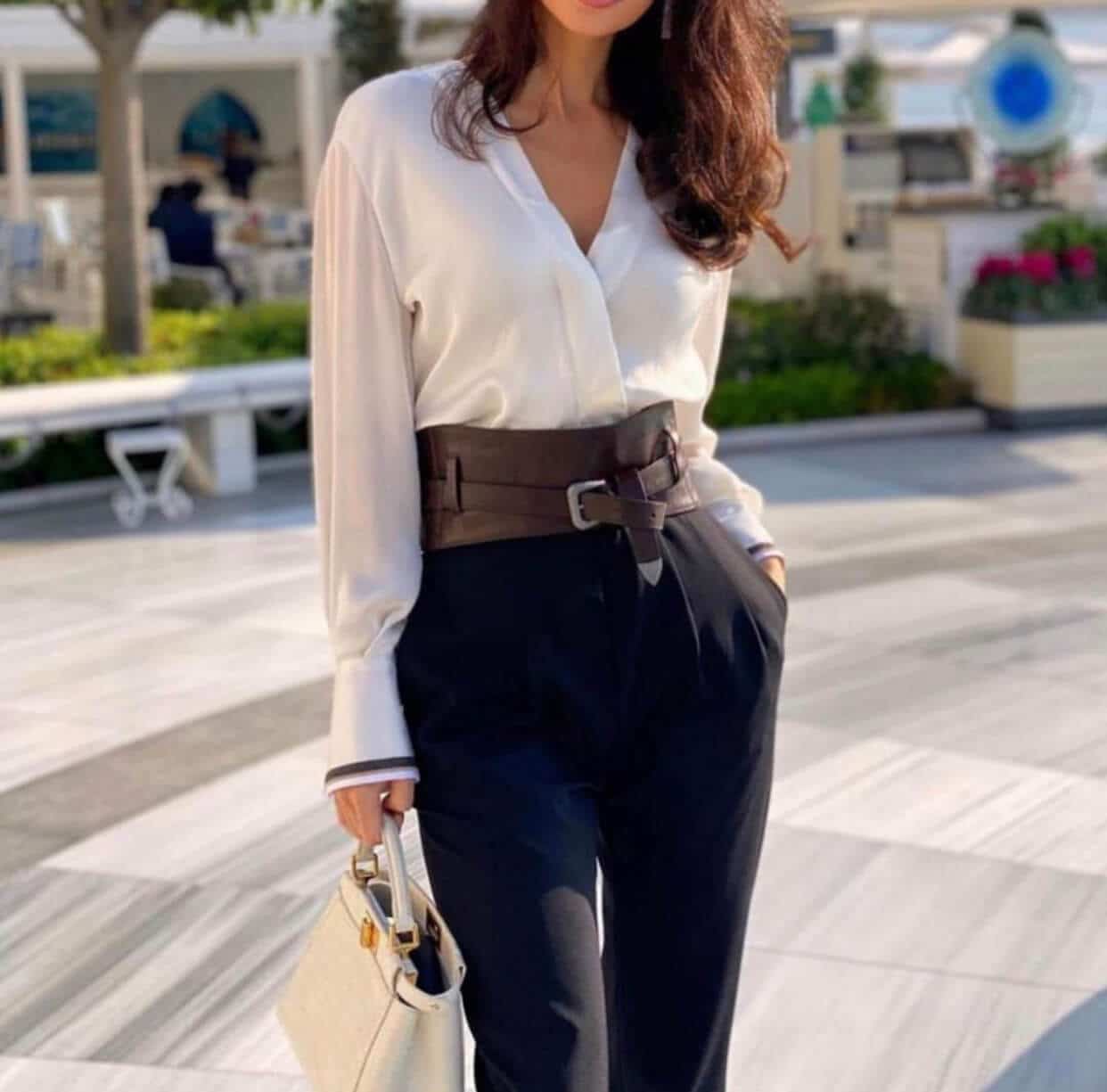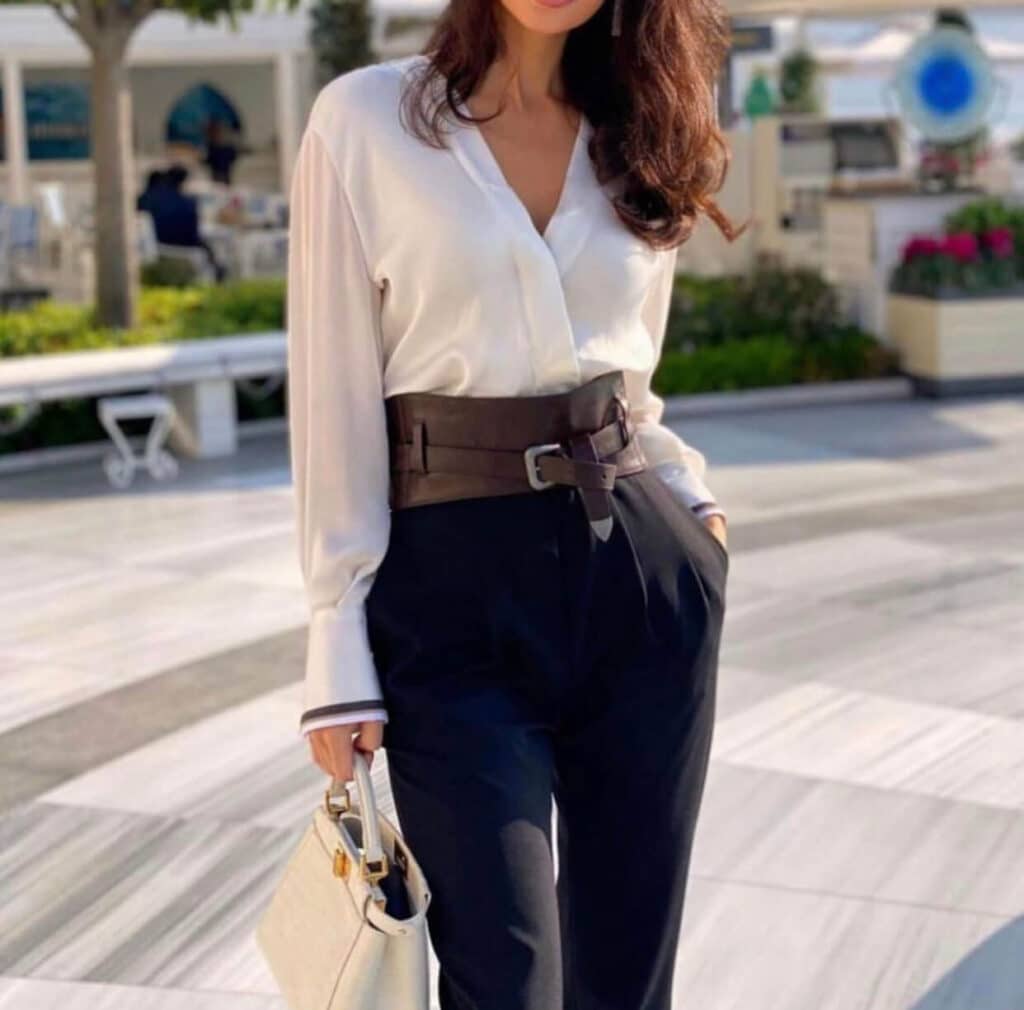 Dive Into A Realm Where History, Luxury, and Companionship Intertwine Seamlessly
Refining Elegance: Mynt Models Serving the Elite in Hannover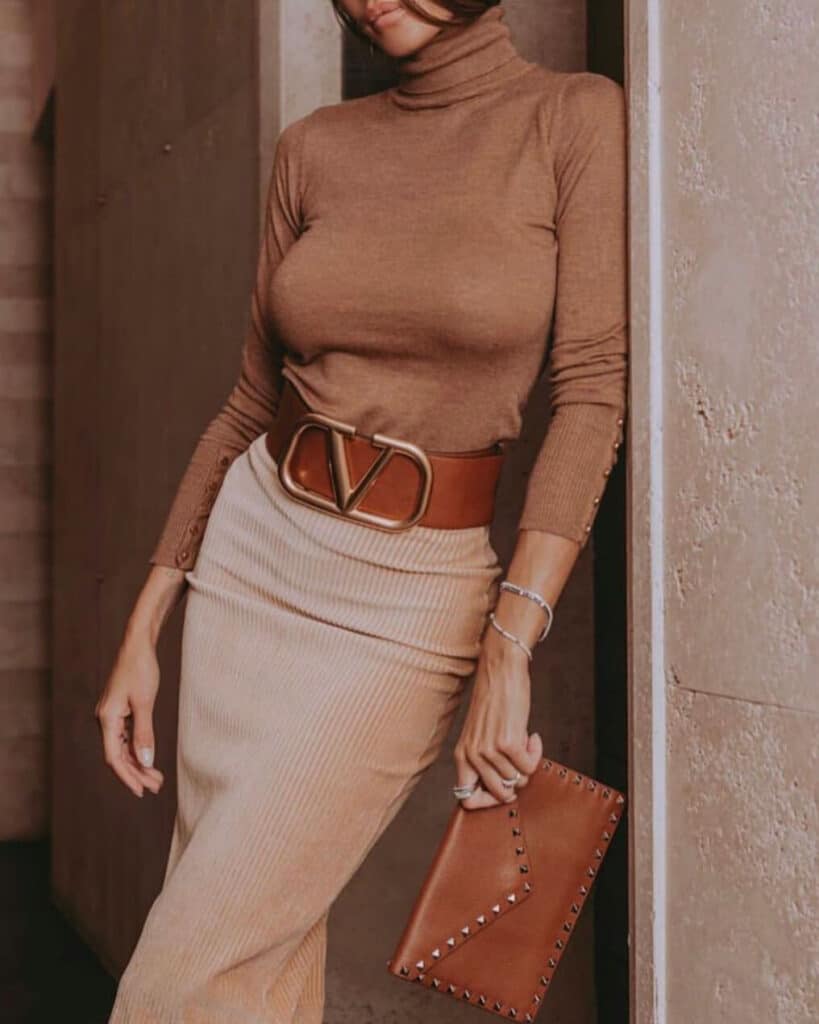 Hannover, a city where royal legacies cast long shadows, calls for companionship that matches its aristocratic aura. At Mynt Models, we exclusively cater to discerning individuals who understand and appreciate unparalleled elegance.
Stepping away from the common billionaire dating, Mynt Models is steadfast in its personalized approach. Strictly implemented, our by-appointment-only policy ensures that each encounter is tailor-made, discreet, and of the highest quality.
Our list of refined, high-caliber clientele includes:
In a city steeped in regal history, Mynt Models is the confidante for those who value true luxury. To us, our esteemed clients are more than patrons; they are individuals of distinction deserving experiences that resonate with Hannover's royal charm.
Relish in Hannover's Royal Heritage
From its majestic palaces to serene parks, elevate your Hannover sojourn with our unparalleled companions.
Hannover, Germany: The Green City with Royal History
Hannover, with its verdant landscapes and historically rich streets, elegantly unites its royal past with a vibrant present. The city's expansive green spaces seamlessly blend with its urban bustle, offering visitors a taste of both nature and culture.
Hannover's Cornucopia of Attractions
Hannover unfolds a rich tapestry of historical landmarks, beautiful gardens, and modern architectural marvels. Together with an elite companion, embark on a curated journey that shines a light on a city filled with surprising wonders.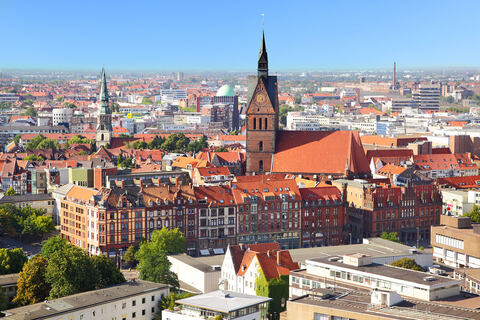 Marvel at the majestic The New Town Hall, an impressive structure crowned with a massive dome. Its interior offers historical exhibitions while its dome provides panoramic views of the city.
Dive into the world of baroque gardens at Herrenhausen, an ensemble of historical gardens that take you on a journey through various epochs and styles. It's a testament to Hannover's love affair with nature and art.
Nestled in the heart of Hannover, the Erlebnis Zoo is not just a zoo, but an adventure waiting to be experienced. Covering around 22 hectares, the zoo is home to over 3,000 animals representing more than 230 species.
Savouring Hannover's Culinary Delights and Vibrant Evenings
Hannover's gastronomy offers a mix of traditional German dishes and international culinary trends, promising a delightful experience. And as night falls, the city pulses with energy, from serene lakeside bars to dynamic music venues.
Jante
Experience gourmet dining at Jante, where the fusion of traditional and modern culinary arts promises a unique dining experience, complete with a sophisticated setting.

Basil
Offering a taste of the Mediterranean in the heart of Hannover, Basil delights with its fresh, organic ingredients and a modern yet cozy atmosphere.

Handwerk
This culinary gem blends classic German flavors with modern twists while showcasing local produce. It is an excellent choice for an authentic eating experience in the center of the city because of its comfortable environment and attentive service.
Jack The Ripper's London Tavern
Experience authentic British ambiance in Hannover. Enjoy a selection of beers, whiskeys, and live music, making it an ideal place to relax.

Bronco's Bar
Bronco's Bar in Hannover is a vibrant watering hole known for its eclectic mix of drinks and lively ambiance. A favorite among locals and visitors alike, it's the perfect spot to unwind with friends and enjoy the city's nightlife pulse.
Design your Hannover adventure with the preferences of your elite companion in mind. For guidance on the prime attractions, look to reputable sites like TripAdvisor for informed recommendations.
Embracing Hannover's Seasons: Planning Your Perfect Trip
Hannover, with its pronounced seasonal variations, offers visitors unique experiences throughout the year. The chilly embrace of winter becomes a festive occasion as the city lights up with traditional markets, filling the air with the aroma of mulled wine and roasted chestnuts. Summer in Hannover is a sun-kissed affair, where the city's verdant parks and gardens beckon travelers to wander and revel in the natural beauty. Meanwhile, the transition months of spring and autumn serve as a canvas of shifting hues—where blossoms and fall foliage paint the city in delightful colors.
A highly recommended period to visit is spring, particularly when the famed Herrenhausen Gardens burst into a mesmerizing display of flowers. For those planning their travels, it's essential to stay updated with the city's weather patterns, and real-time updates can be accessed here.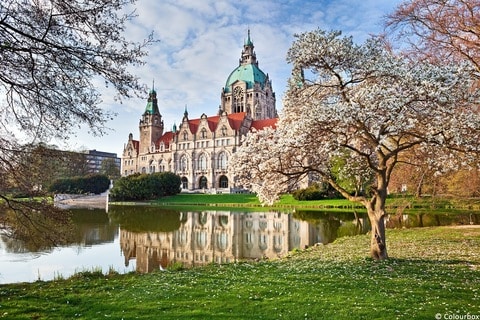 Hannover's Business Prowess: The Expo City
Hannover's prominence in global trade and exhibitions is unmatched, largely credited to the Hannover Messe, one of the world's largest and most advanced exhibition areas. Here, industry giants converge for events like the Hannover Messe industrial fair and the tech-centric CeBIT. The integrated Convention Center (CC) boasts cutting-edge conferencing technology, while the historical Kuppelsaal stands as a grandiose venue for significant events. Meanwhile, the Expowal, a relic from Expo 2000, offers a blend of historical and modern venue features. The dynamic Expo Plaza, once the heart of Expo 2000, now thrives as a hub for business, education, and entertainment. Bolstering this business prowess is Hannover Airport, ensuring efficient global connectivity, especially during peak exhibition periods.
Through these world-class facilities, Hannover establishes itself as Europe's epicenter for trade exhibitions and global business encounters.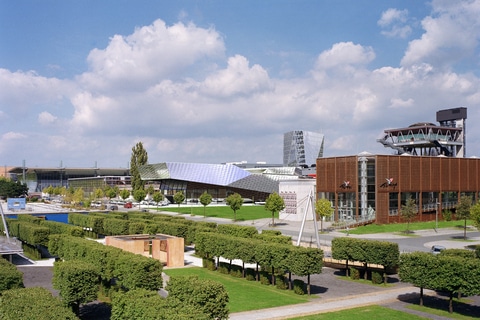 Lavish Retreats: Hannover's Premier Accommodations
In Hannover, you're spoilt for choice when it comes to luxury accommodations. Each hotel is a blend of German efficiency, comfort, and a touch of opulence.
Kastens Hotel Luisenhof
Located in the heart of the city, Kastens Hotel Luisenhof offers a mix of luxury and tradition. Its rooms exude elegance, making every stay memorable. The hotel also boasts gourmet dining and top-tier amenities, ensuring complete guest satisfaction.

Courtyard Hannover Maschsee
Overlooking the serene Maschsee Lake, the Courtyard provides a mix of comfort and scenic beauty. Whether for business or leisure, it promises a refined experience. Guests often rave about its exceptional lakeside dining and rejuvenating wellness facilities.

Sheraton Hannover Pelikan Hotel
Housed in a former Pelikan fountain pen factory, this hotel uniquely combines industrial history with modern luxury, promising an experience like no other.