Premium Elite VIP Rotterdam Escort Agency
Discreet Escort Dating Rotterdam – We Create Beautiful Connections
Meet The Luxury VIP Models & Travel Companions Here:

To add or edit information on this page, please click here.
Well known for its scenic riverside beauty, culture and history, Rotterdam stands proud and inviting to all its visitors. Geographically situated in the river delta near the North Sea in South of Holland is the city of Rotterdam. History tells us that in the past, a dam was built in Rotte River where people then settled in the area for safety. Eventually, it has been granted city rights and has long been a wonderful place to live in. Rotterdam is where you find Europe's biggest port.
This wonderful piece of heaven on earth can best be visited only with an equally beautiful woman at your side. Rotterdam has fine women, amazing culture and has many spots within it to visit. Tour around the city with a stunning travel companion from Mynt Models® Agency.
Become one of the exclusive VIP or Elite members and have the power to access the agency's premium selection of girls. Select your girl by looking at her private profile where you see photos of her and more detailed information why she is very special. You can be sure of the utmost privacy is always given and expected in every appointment in Mynt Models®. So whether you are in for just a weekend of fun or you are looking for a travel companion, you can trust to be taken care of in the most exquisite manner.
Some of the High Class Model Companions Available in Rotterdam:
Enjoy and Unwind with Your Model Escort in Rotterdam's Beautiful Attractions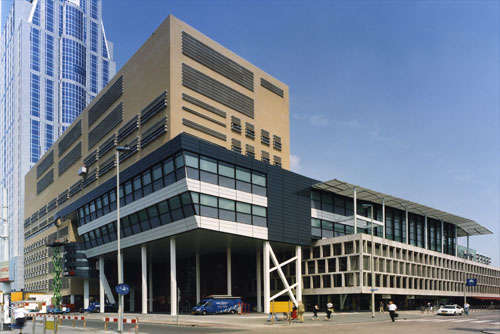 Rotterdam is well known due to many things that make up its colorful culture and natural beauty. The Erasmus University in Rotterdam is one of the famous place to visit. Moreover, after the Second World War, the city's center called Rotterdam Blitz was almost eradicated but has resulted in many diverse architectural landscapes today. Skyscrapers, which are not common to the neighboring cities, dote the city's temperate sky. The city is home to architectural designs of world-famous architects such as Piet Blom and Rem Koolhaas, making it one of the world's top 10 places to visit.
Euromast
Museum Boijmans Van Beuningen
Cube House
Erasmusbrug
Kunsthal
SS Rotterdam
Wereldmuseum
Witte Huis
Museumpark
Maritime Museum Rotterdam
De Doelen
Chabot Museum
Van Nelle Factory
Rotterdam Cruise Terminal
Natural History Museum Rotterdam
Oceanium
Schie
HNLMS Buffel
Pilgrims Fathers Church
Mevlana Mosque, Rotterdam
HNLMS Schorpioen
Gebouw Delftse Poort
Erasmusbrug Bridge in Rotterdam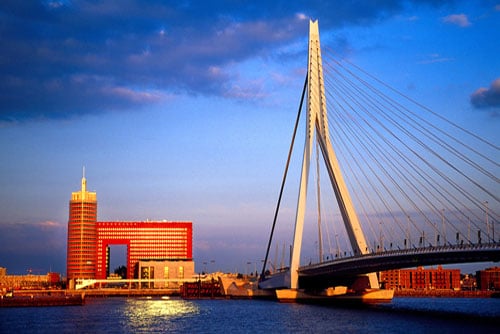 Weather
The city's climate is that of an oceanic climate, almost the same as the rest of Netherlands. The best months to visit the city is in July and August because it has the nicest temperature. Generally, August is the warmest and October is the month of rainfalls. January is cold and the city often has a dry temperature during April. To know more about the most recent weather forecast in the city, please click here.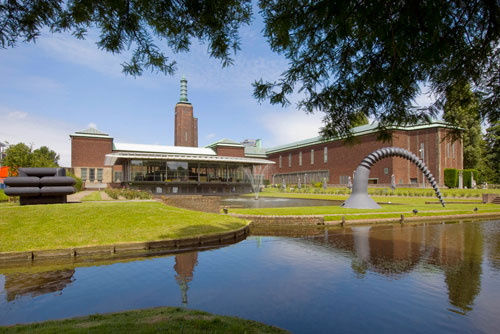 News
Rotterdam's main language is Dutch just like the rest of the country and in line with that, the city's daily newspaper, Algemeen Dagblad as well as Rotterdams Dagblad in printed in Dutch. However, the Dutch Daily News also provides news and headlines for international audience which is published in English.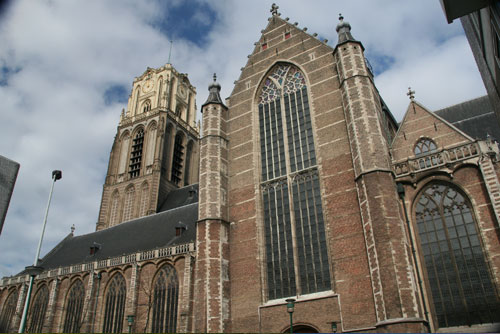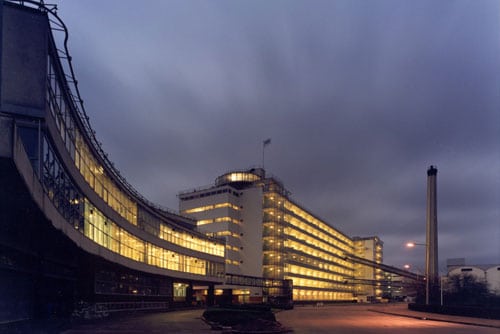 Business
The city of Rotterdam has always been a pioneer in the shipping industry in the country. The Rotterdam Chamber of the VOC which started in the 16th century has their headquarters within Rotterdam as well as other huge merchant shipping lines such as the Royal Nedlloyd. Presently, companies and conglomerates have headquarters in Rotterdam that help make its economy boost up and continue to rise. Unilever, Shell Downstream, Pfizer and Procter & Gamble are only a fraction of the companies that has offices in Rotterdam. If you want to do business in Rotterdam, visit the city's official website for information on how to start and drop by the city hall for the permits to acquire to start your plans.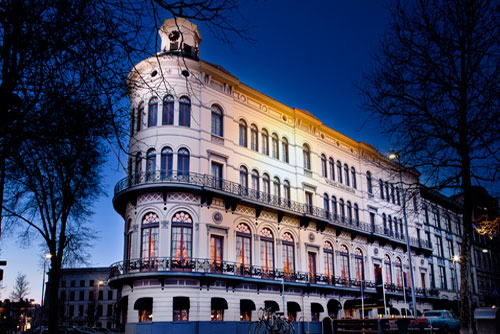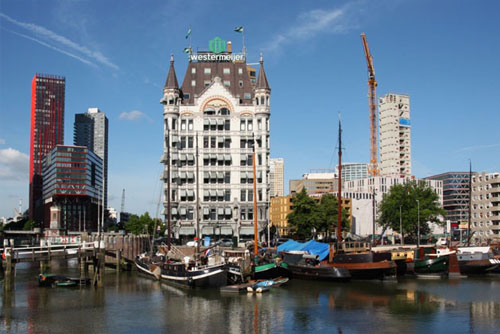 The Luxurious 5-Star Hotels in Rotterdam
Rotterdam is a rich and wonderful city complete with 4 and 5 star hotels to accommodate its guests and visitors. Head on to Hotel Mainport for a relaxing night with your companion. They have suite rooms with jetted bathtubs for a super luxurious bath. The hotel also has restaurants that serve you sumptuous dinners and breakfasts in bed. The Manhattan Hotel Rotterdam also offers equally astonishing suite rooms with excellent services that you can be sure to have only the best relaxation.
 Just to whet your appetite, here is some footage of the world's Most LUXURIOUS HOTEL.
Oh we couldn't resist this one, it's too beautiful to leave out!
Rotterdam Nightlife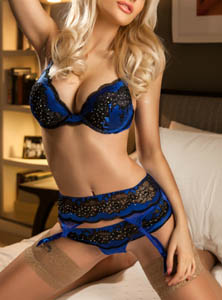 Rotterdam's vibrant culture and can best be seen in its different festivals and night scenes. Although Amsterdam is the most famous for its nightlife, Rotterdam is sure to score the second with night entertainment spots, clubs and restaurants that are sure to satiate your thirst for fun. Head on to the Maassilo for a prime nightclub scene or have a glass or two in Witte Aap bar which is considered one of the best spot for travelers. Bring your Mynt Models® date to a night of classy excitement and fun at club Bed in Rotterdam city.
Trip Advisor should also offer loads of reviews on places you'd like further details.
More Information & Directions

For more detailed information about the city, view the definitive Wiki page here, with all the up-to-date details you'll ever need. Visit our escorts available in The Hague!
Map of Rotterdam
Rotterdam Blog