Hamburg, known as a free city, has a long and glorious past. The area draws both domestic and foreign tourists as one of the best cities in the world for livability. For those looking for adventure, Hamburg is a paradise. You can engage in various activities to pass the time or perhaps enjoy yourself in the second-largest city in Germany.
At Mynt Models, arranging a date with an attractive German woman is easy, thanks to the availability of high-end, sophisticated escorts who meet those exact standards of beauty and refinement in the city of Hamburg.
Upscale Escorts in Hamburg
Every elite courtesan is meticulously chosen and trained as they're your gateway to the heart of Hamburg. Each meeting promises more than a pleasant time, it assures memories you'll cherish for a lifetime.
Meet Our Exquisite International Elite Companions
Our VIP Courtesans are collected into three tiers, offering a bouquet of companionship experiences where beauty, intellect, and class converge.
Fresh, vibrant, and energetic—our Platinum tier presents faces that bring a refreshing twist to the world of companionship. Each one has surpassed rigorous criteria to be your perfect companion.
A testament to diversity, the Diamond tier escorts are a blend of experienced elegance and vibrant potential. These companions have shaped their unique mark in the spheres of art, culture, and timeless beauty.
The epitome of luxury, Red Diamond's high-end companions personify sophistication at its pinnacle. Catering exclusively to those with refined palates, they offer inimitable experiences.
Navigate Hamburg's Maritime Magnificence
With Mynt Models, experience Hamburg's essence, and journey through the city's rich maritime legacy and contemporary flair accompanied by our gorgeous elite models.
Elite Escort Agency in Hamburg
As an emblem of unparalleled luxury, Mynt Models, the luxury-class escort agency in Hamburg, offers elite companionship set against Hamburg's elegant backdrop. Each of our VIP escorts encapsulates beauty and intellect, distinguished by their genuine warmth and vibrant charisma.
Their grace is accentuated by a keen wit, making them perfect companions for the city's myriad experiences. For the discerning gentleman visiting Hamburg, whether for business, a holiday, or a blend of both, you're assured of an unparalleled GFE that resonates with the city's grandeur.
Mynt Models VIP Membership in Hamburg
Planning to immerse yourself in Hamburg's charm? Embark on an elite journey with Mynt Models' exclusive VIP membership offered to our esteemed patrons. This special membership reveals unparalleled companionship, spotlighting a lineup of accomplished models to accompany you across this maritime city.
Upon joining, expect unfiltered access to genuine photos and videos. These will undoubtedly provide you with some insight into why we find her so special!
Exclusive Access to Elite Companions
Delve into a world where exclusivity reigns supreme. Our VIP Membership grants you priority access to a select group of elite models, often reserved for our most distinguished clientele, ensuring you're always in the company of the best.
Priority Bookings and Personal Concierge Service
Time is the ultimate luxury. As a VIP Member, your requests are our top priority. Benefit from our 24/7 concierge service, which ensures your dates, venues, and activities in Hamburg are flawlessly organized.
Unwavering Commitment to Privacy
Beyond just the confidentiality of our transactions, the privacy and safety of our clients and models are non-negotiable. Every measure is taken to protect you. With thorough background checks, secure meeting locations, and we ensure that every encounter is safe, allowing you to focus solely on the enjoyment of your date.
Celebrate Hamburg's Nautical Splendor With Your VIP Travel Companion
Elevate your Hamburg adventures with Mynt Models, perfectly tailored to reflect the city's maritime majesty.
Elite Escort Services in Hamburg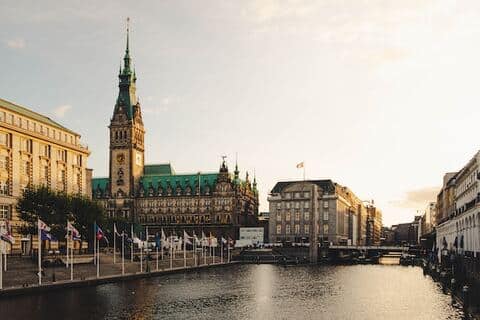 Why Choose Mynt Models for Hamburg Escort Services
ynt Models stands at the intersection of beauty and intellect. As a leading industry provider, our strengths underscore the brand's dedication to delivering an escort experience that is truly unparalleled.
Global Roster, Local Touch
With a vast array of models from around the world, each imbibing a unique flair. This global diversity melds seamlessly with local charm, ensuring every client feels a personalized connection. Our models resonate with the local nuances of any destination. Thus, clients experience a blend of global sophistication and local warmth.
At Mynt Models, every engagement is anchored in mutual respect and consent. Our emphasis on ethics ensures the well-being of both models and clients. We believe that true luxury thrives in an environment of trust. Thus, each interaction is harmonious, respectful, and transparent.
Commitment to Authenticity
Mynt Models stands firm in its dedication to genuine interactions. Beyond mere looks, we prioritize depth, intellect, and genuine personalities. Every model represents a blend of beauty and authenticity. This ensures our clients connect with genuine individuals, not just models.
A Step-by-Step Guide to Booking an Elite Escort in Hamburg
When you start your booking with us, every date and every moment in Hamburg is curated to perfection, promising an elite rendezvous that captures the city's heart and soul.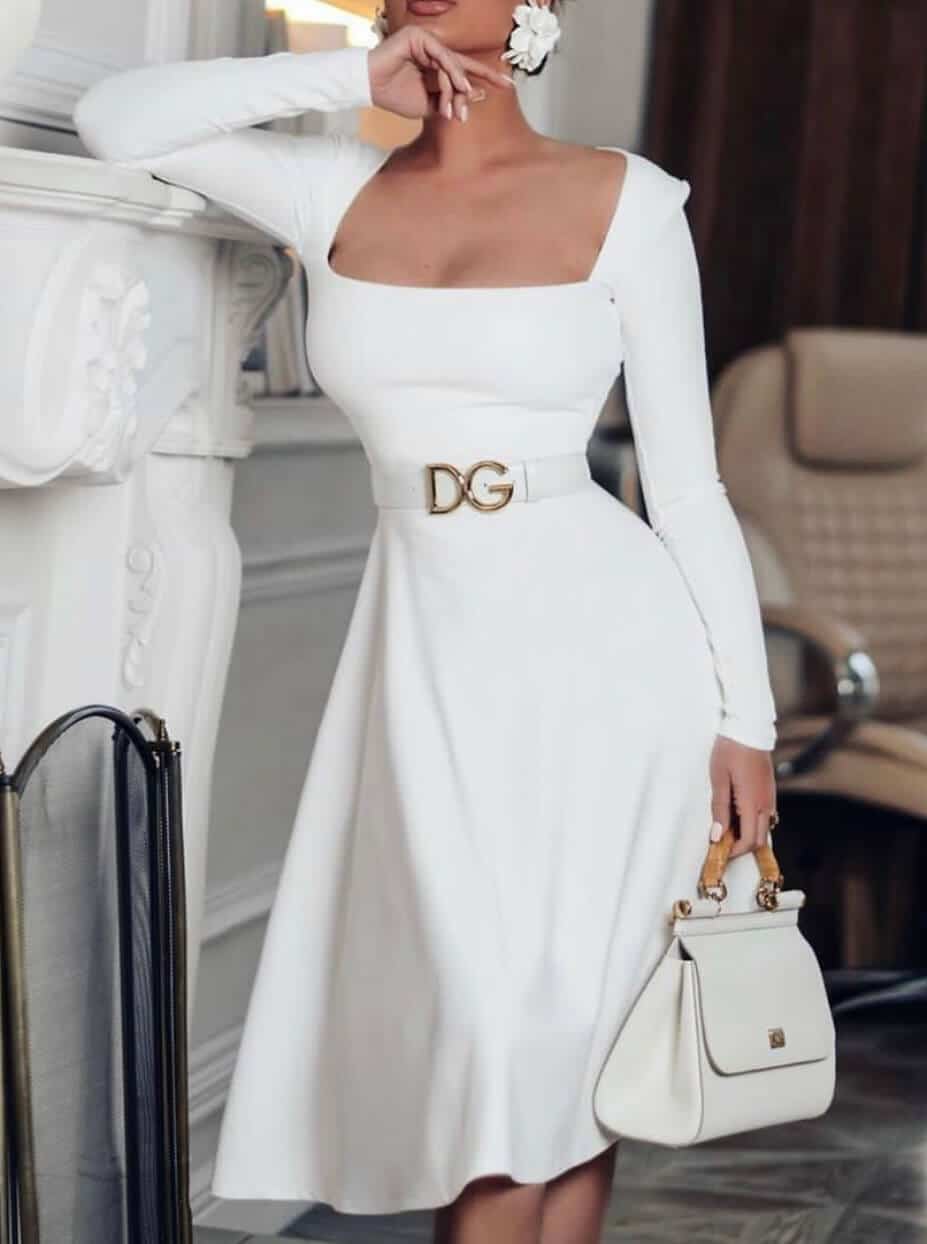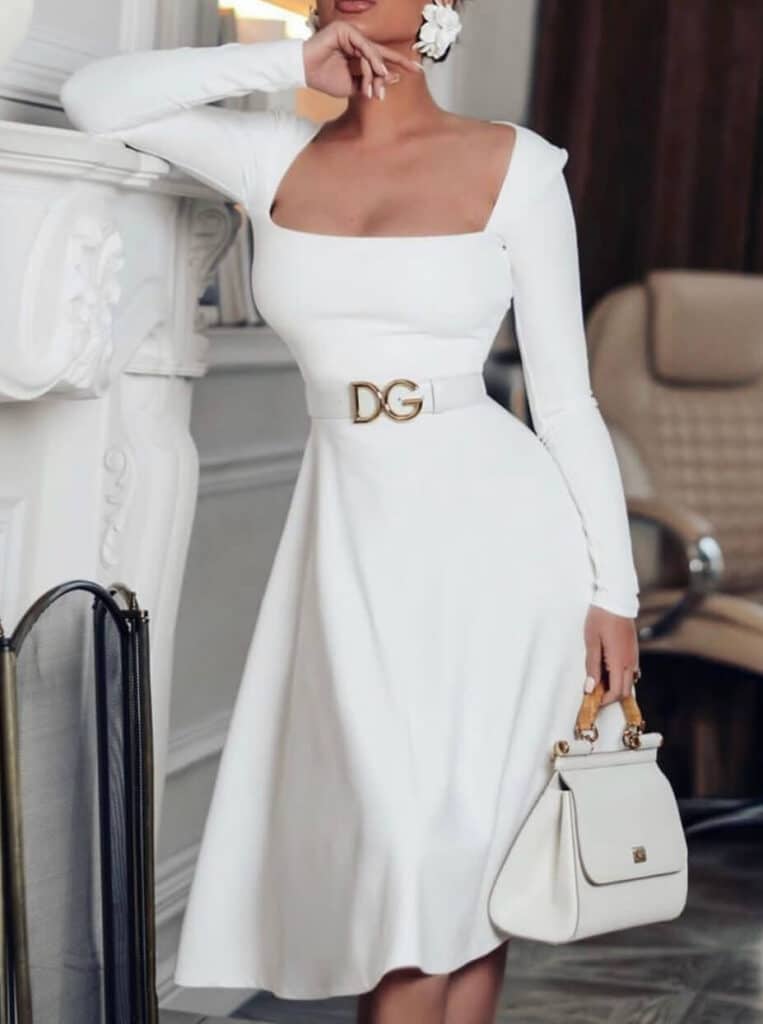 Experience Hamburg through a Prism of Luxury
Reflecting the city's grandeur, our high-class escorts in Hamburg are the embodiment of luxury, promising experiences that are both unique and unparalleled.
For the Elite Gentlemen of Hamburg: Mynt Models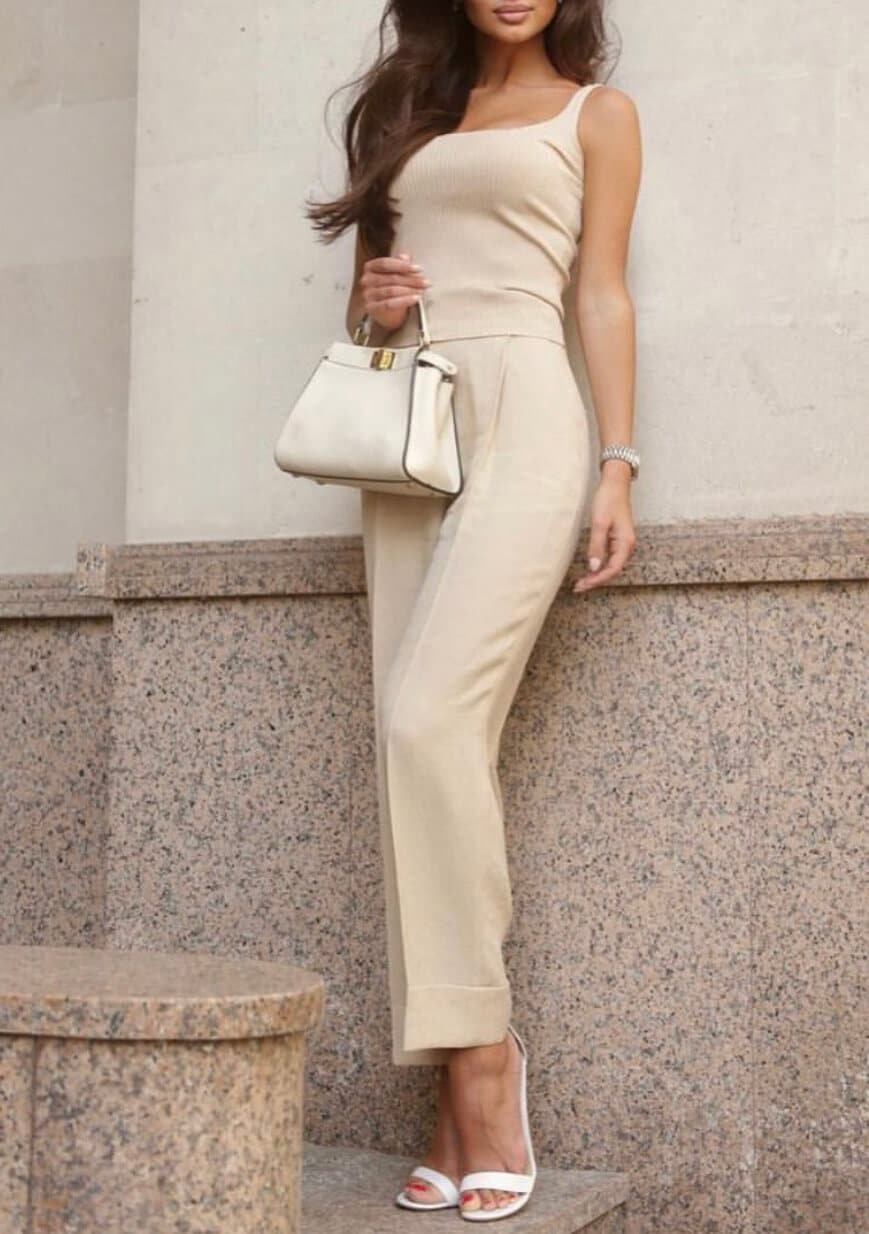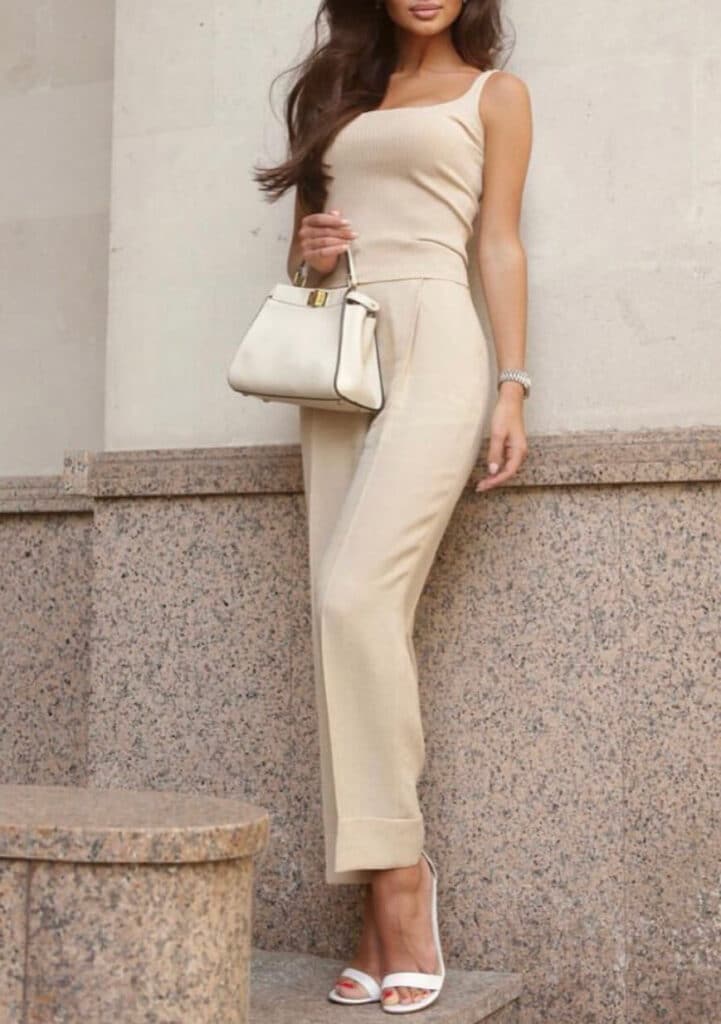 Hamburg, a bustling port city with rich maritime traditions and cosmopolitan flair, requires a caliber of companionship that complements its international prestige. Mynt Models is dedicated to serving the city's sophisticated clientele, those who value luxury in its purest form.
Transcending the discreet UHNWI dating scene, Mynt Models offers a uniquely bespoke service. Our "by-appointment-only" commitment ensures that every transaction is crafted with discretion, exclusivity, and the utmost quality.
Our list of refined, high-caliber clientele includes:
For those who believe that life's joys are in the details and that true companionship transcends the ordinary, dive into an immersive experience with Mynt Models. Embrace the essence of Hamburg with us, as we believe that luxury is not just an experience, but a way of life.
Embark on a Journey of Unsurpassed Elegance, Hamburg Awaits
Let Hamburg's beauty be mirrored by the charm of our elite escorts, ensuring that your journey is nothing short of exquisite.
High-Class Escorts Hamburg: An Elite Journey Through the Hanseatic Heart
Amid the splendor of Germany's north, Hamburg stands tall as a city of grandeur and elegance. It seamlessly intertwines its rich maritime history with modern opulence.
Hamburg's Historic Highlights & Attractions
Every corner of Hamburg whispers tales of its legacy and presents breathtaking sights that linger in the heart and mind. When exploring with a high-class companion, Hamburg promises a tapestry of luxurious experiences, curated just for the discerning traveler.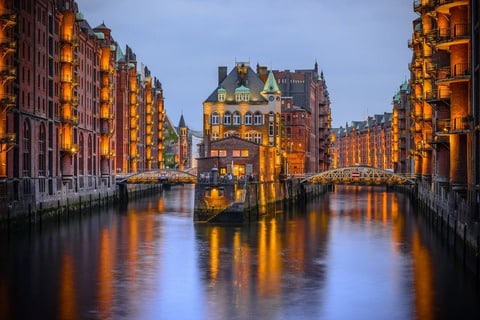 Bask in the glow of the world's largest warehouse district and a UNESCO World Heritage Site. Speicherstadt, with its striking neo-Gothic brick architecture and tranquil canals, is a testament to Hamburg's trade legacy.
Dive into a realm where intricate details come alive. Miniatur Wunderland, the world's most extensive miniature exhibit, offers visitors a chance to traverse global destinations, all under one roof.
Chocoversum is an interactive museum offering an in-depth exploration of cocoa's fascinating history and hands-on chocolate-making workshops that delight both young and old. As you journey through the various stages of chocolate production, from bean to bar, the allure of tasting freshly made chocolates is an irresistible treat that awaits every visitor.
Sip & Savor: Hamburg's Culinary Scene and Elite Evening Escapes
Hamburg's culinary landscape is a celebration of global flavors, paired with local traditions, ensuring every bite tells a story. As night falls, Hamburg sparkles with venues that cater to the city's elite, ensuring evenings filled with style and substance.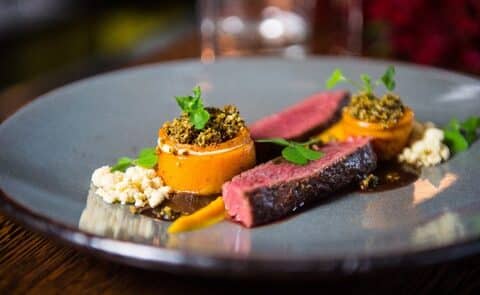 The Table Kevin Fehling
A Michelin three-starred restaurant, under Chef Kevin Fehling's expertise. Where each dish is meticulously crafted, not just as a gastronomic delight, but as a visual masterpiece. Guests are treated to an immersive dining journey, where every plate tells a story, blending flavor, creativity, and exceptional presentation.

Zeik
A beacon of contemporary German gastronomy, Zeik is a charming restaurant that elevates modern German cuisine, with each dish passionately crafted using the freshest seasonal produce. Every dish that celebrates Germany's culinary traditions while injecting a modern twist, ensuring every bite remains etched in memory.

Bianc
Dining at Bianc offers an unforgettable journey through Italy's gastronomic landscape. Celebrating the rich and diverse culinary heritage of Italy, this restaurant seamlessly blends robust Italian flavors with sophisticated culinary techniques. Whether you crave a classic pasta dish or an avant-garde take on regional specialties.
Glanz & Gloria
Chic and contemporary, Glanz & Gloria offers an ambiance where elegance meets revelry, making it an ideal spot for those seeking vibrant nights.

Skyline Bar "20up"
Rise to the 20th floor and let Hamburg's skyline mesmerize you. With its panoramic views and an array of exquisite drinks, "20up" promises nights that resonate with luxury.
For those keen on an elite exploration of Hamburg, tailor your itinerary to suit your and your VIP companion's tastes. Dive deep into reviews and insights from platforms like TripAdvisor to curate an experience that truly befits the city's grandeur.
Weather and Best Time to Visit Hamburg
Hamburg, with its maritime charm, offers a range of experiences throughout the year, driven by its temperate oceanic climate.
Winters in Hamburg are cold but are illuminated with festive lights and bustling Christmas markets, turning the city into a wonderland. Summers, on the other hand, are pleasantly warm, beckoning travelers to explore its vast parks, lakes, and open-air venues.
The transitional seasons, spring and autumn, are perhaps the most picturesque. Spring sees the city awash with blooming flowers, notably at the Planten un Blomen park, while autumn bathes Hamburg in a golden hue.
For those who seek a harmonious blend of comfortable weather and fewer crowds, late spring and early autumn emerge as ideal times. During these periods, the city's attractions are accessible, and its beauty is at its peak. Keep an eye on the weather updates to pack accordingly and make the most of your Hamburg adventure.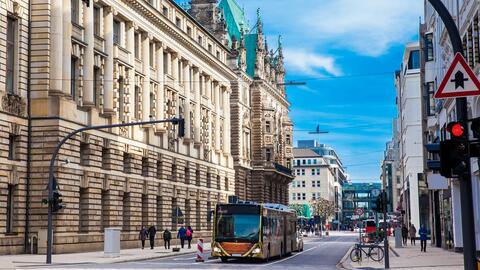 Embracing Trade, Industry, and Progress in Hamburg
Rooted in its rich maritime and trading history, Hamburg has grown to become one of Europe's primary economic powerhouses. It is also renowned as the "Gateway to the World," the Port of Hamburg is one of the world's largest ports, with its strategic location that has bolstered its prominence, serving as a vital link between Northern Europe and the world.
Furthermore, the city is a hub for the media industry, housing major German publications, broadcasters, and advertising agencies. The thriving aviation industry, led by giants like Airbus, further enhances its economic significance.
In the realm of business events, Hamburg Messe + Congress is a focal point, hosting major international exhibitions and conventions. Together with state-of-the-art infrastructure and a robust startup ecosystem, Hamburg stands as a beacon of innovation, business collaborations, and forward-thinking industry developments.
Whether one visits for business or leisure, understanding Hamburg's economic landscape enriches the experience, giving depth to its bustling streets and shimmering waters.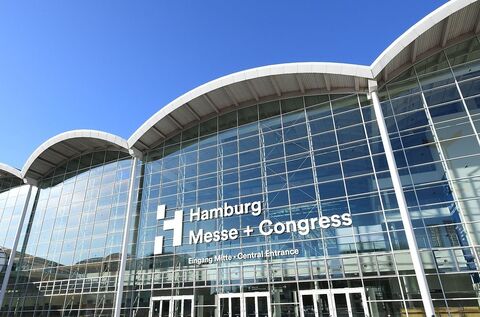 Luxurious Stays: Hamburg's Havens of Comfort & Elegance
From historical charm to modern sophistication, Hamburg's hotels offer a sanctuary for the elite.
Hotel Louis C. Jacob
Nestled on the banks of the scenic Elbe River, the Hotel Louis C. Jacob is a testament to refined luxury and age-old traditions. Boasting a rich history that spans over two centuries, this hotel has been a symbol of Hamburg's finest hospitality. Guests are welcomed into an ambiance of timeless elegance, with each room echoing the hotel's commitment to comfort, luxury, and impeccable service.

Fairmont Hotel Vier Jahreszeiten
Situated beside the picturesque Inner Alster Lake, the Fairmont Hotel Vier Jahreszeiten is a beacon of sophistication and grace that offers opulent rooms, meticulously designed, reflecting the hotel's legacy of luxury and grandeur. Along with its world-class amenities, the hotel ensures that every guest's experience is nothing short of exceptional.

The Fontenay Hamburg
The Fontenay Hamburg stands as an epitome of contemporary elegance and innovation. This architectural marvel, characterized by its flowing and organic design, seamlessly merges with the natural surroundings. Within its walls, guests can expect unparalleled service and luxury, making it a standout destination for those seeking a unique and exquisite stay in Hamburg.