In today's digital era, the online landscape is saturated with numerous escort services claiming to be elite. However, not all of them live up to their grandiose branding.
That's why it is of utmost importance for gentlemen to embark on their search with caution, ensuring you find a legitimate and genuinely high-quality service that will exceed your expectations.
At Mynt Models, we understand the frustration that can arise when faced with an overwhelming number of options that promise an elite experience. Let us be your guide as you navigate the qualities and characteristics that define a truly excellent elite escort service.
Discreet and Secure Services
In the realm of premium escort services, privacy, and discretion are paramount. We understand that individuals who seek the company of courtesans often have personal or professional reasons that necessitate absolute confidentiality – whether it's a high-profile career or personal circumstances, maintaining privacy in your dating affairs is crucial.
They have strong security measures.
Clients should seek escort services that prioritize the protection of their sensitive data, both online and physical copies. It is crucial to look for websites that have robust security measures in place, such as encrypted connections, secure servers, and discreet billing practices. 
These features ensure that personal information remains confidential and protected from unauthorized access. They should also destroy all records and personal information as soon as it is not needed for your booking. 
Their escorts prioritize client confidentiality.
In addition to secure websites, the models the agency offers also play a vital role in maintaining a gentleman's confidential affairs. A reputable escort introduction agency will have ladies who understand the significance of client privacy and prioritize it in their conduct.
Excellent service should go above and beyond to enforce their privacy policy, including the companions signing legally-binding non-disclosure agreements (NDAs) to maintain client discretion.
Strict Vetting Process
Any high-end premium escort agency should have a rigorous vetting process to ensure their models are of the finest breeding. A less invasive verification should also be performed for all potential clients, that is designed to establish a deep understanding of the gentlemen seeking their service.
By conducting thorough screenings, the agency ensures wonderful offerings, and gains valuable insights into client backgrounds, preferences, and expectations, in order to match people perfectly. Such information will enable truly elite companionship agencies to offer bespoke services accordingly.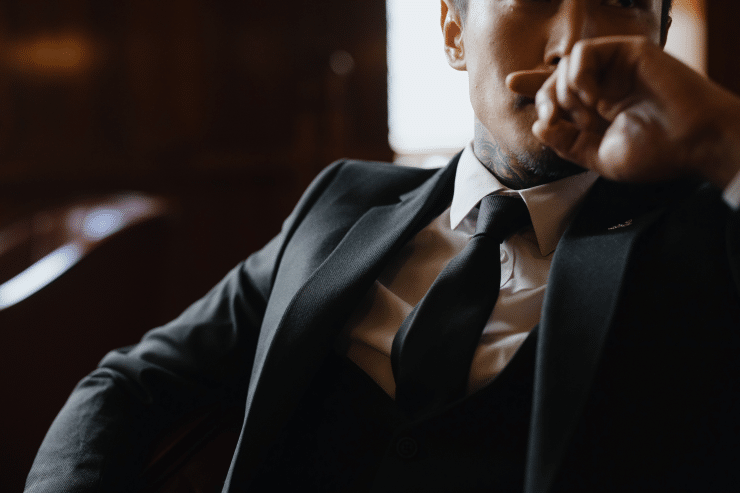 They ensure a good fit between clients and courtesans.
True chemistry and connection are essential for a remarkable companionship experience. Therefore, the meticulous vetting process allows them to carefully assess compatibility factors, such as shared interests, intellectual compatibility, and personalities/ energy.
By taking these aspects into consideration, the introduction agency can ensure that clients are matched with elite companions who can provide them with a mutually enjoyable time together. They should listen to your preferences and not just show you whichever ladies are available. 
They are selective as a sign of quality and value.
A high-class escort agency is selective, and rightly so. Their selectivity is a reflection of their commitment to excellent luxury services. 
This extends to the high-standard collection of ladies, only representing the most enchanting and captivating high-end courtesans, and catering only to distinguished gentlemen. This allows the agency to deliver experiences that exceed expectations. It ensures mutual enjoyment, and positive experiences.
They consider the client's financial capacity.
While compatibility and personal connection are highly valued, an upscale companionship agency is upscale for a reason: a substantial amount is required to deliver premium experiences.
The vetting process should include assessing the financial capabilities of gentlemen, ensuring that they can fully appreciate and indulge in the luxurious encounters that their first class escorts offer. Only by doing so can they make sure that both clients and elite escorts can enjoy a mutually rewarding experience, and the gentleman is not embarrassed at any moment.
They offer fully inclusive fees.
An agency offering lower fees is often either providing lower quality companions, or offering an introductory fee, whereby the escort will request more money for any 'extras' they perform. A quality agency's fee is final, and there are no petty 'extras' required.
Effort in Matching Clients with Elite Female Escorts
A reputable elite escort service goes the extra mile to understand the unique preferences and needs of its clients. They take the time to listen and gather information, ensuring that they have a clear understanding of what their clients are seeking in their female companion. 
They have a bespoke matching process.
An excellent elite escort service recognizes the importance of personalization. They employ a meticulous matching process that takes into account various factors to find the perfect companion for each client, each time. This requires an element of personal care that not every agency portrays. 
They consider multiple factors:
By considering individual preferences, compatibility, and chemistry, they strive to create a connection that surpasses expectations.
Physical Appearance.

The physical attraction between a distinguished client and an elite escort is an essential aspect of a successful companionship experience.

Elite companionship services

take into consideration the client's preferences regarding physical appearance, ensuring that they are matched with beautiful female escorts who meet their desired criteria, whether it be specific features, physical type, or style.
Interests and Hobbies.

Shared interests and hobbies can greatly enhance the connection between a client and a courtesan. A reputable high-quality escort service takes the time to understand the client's interests and hobbies, allowing them to match clients with women who share similar passions. This common ground creates a more engaging and enjoyable

dating experience

for both parties.
Preferred Destinations.

For clients who have specific

destinations

in mind, elite escort services take this into account during the matching process. Whether it's a

romantic dinner

, a

weekend getaway

, or attending a

social event

, the escort agency strives to match clients with women who are familiar with or have an affinity for the desired locations and environments. This ensures a seamless and memorable experience in the client's preferred setting.
They provide an amazing experience. 
The ultimate goal of an excellent elite escort service is to provide an amazing and memorable experience for its clients! Otherwise why bother..? 
By putting sincere effort into matching clients with female courtesans who align with their preferences, interests, and desired destinations, the companionship agency creates a connection that sparks delight, and leaves a lasting impression.

Through personalized matches, they ensure that every encounter is truly exceptional. After all, the goal of a company who values its reputation is to be unforgettable, and hopefully inspire return calls from a majority of their clients. 
Contact Information and Assurance
At the heart of excellent elite escort services lies open communication and a genuine desire to assist clients in their search for the perfect companion. Not immediately asking how much you want to spend. 
They can be contacted easily.
Reputable elite escort services understand the importance of accessibility. They provide clear and easily accessible contact information, including email addresses or phone numbers, for clients to reach out and connect in whichever way is most efficient for them.
This transparency fosters a sense of trust and allows clients to make inquiries, discuss preferences, or seek clarification on any aspect of the service. Continued responses ensure the agency is engaged and genuinely dedicated to assisting you. 
They accommodate callers beautifully.
A hallmark of exceptional elite escort services is their commitment to accommodating clients in a beautiful and tasteful manner. When clients make contact for an appointment, they can expect to be greeted with warmth, professionalism, and the utmost attention to detail. Providing answers and support before you even have to ask is a sign of care. 
The feedback from their services is nothing short of excellent.
The feedback from their discreet dating services is nothing short of excellent. Clients have expressed satisfaction with the promptness and helpfulness of their responses, and have praised the overall quality and professionalism of the companionship service they extend.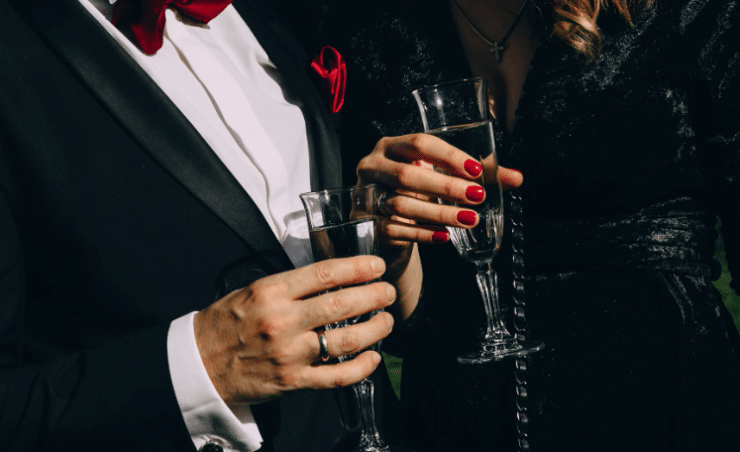 The Mynt Models Experience
If you're looking for a premium escort agency sincerely dedicated to your happy experience, that will exceed your expectations, then Mynt Models is the perfect choice.
At Mynt Models, we are your personal VIP concierge who take pride in providing a truly exceptional elite dating and luxury travel companionship experience. Our commitment to excellence is reflected in every aspect of our service, from our discreet and secure booking practices to our strict model selection process and personalized matching.
For a truly bespoke and special dating experience, our luxury services extend to the following:
Why settle for mediocre dating experiences when you can savor the best of the best? Indulge in some wonderful company and make your dream date a reality.
Contact Mynt Models today for absolutely secure, secret arrangements.