Mynt Models does not offer full-time or by-the-hour escorts, but fresh, caring career women. Our minimum booking time is a proper date, giving you dinner til breakfast together. Read our guide here.
Elite Washington DC Escorts
Regarding immersing yourself in history and politics, Washington, D.C., is the ultimate destination. It serves as a hub of governance and diplomacy, and gentlemen keen in such fields will find no place closer to action than Washington.
Yet unbeknownst to many is the city's soft and indulgent side. With over 600 parks to explore and the enchanting sight of cherry blossoms adorning the National Mall in spring, it's the perfect setting for enchanting dates with elite DC escorts.
With an array of delightful date ideas, exploring Washington's wonders is best enjoyed with a sophisticated travel companion from Mynt Models by your side.
Reach out to us

to obtain exclusive access to the private area, which houses comprehensive profiles of all our lovely models.
VIP Escort Service in Washington DC
VIPs are called VIPs for a reason. At Mynt Models, we provide exquisite companionship and bespoke luxury lifestyle DC escort service for a true VIP experience exclusive to our clientele.
Indulge in the company of remarkable women who not only captivate you with their physical beauty but also engage you with their intellect and charm. Experience the epitome of luxury and sophistication in Washington, DC, with our VIP escort service and discover a world of enchanting moments.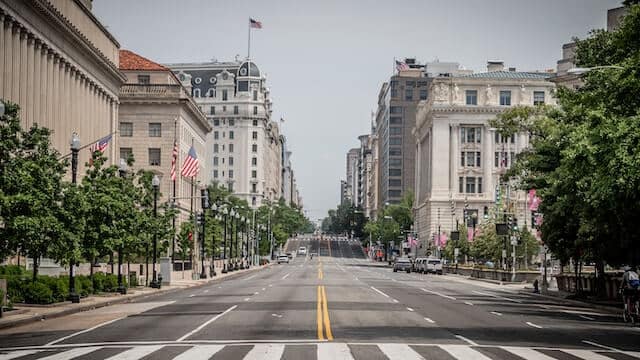 Discover Some of our Warm and Sophisticated Model Escorts in Washington DC
Many stunning and accomplished career women thrive in Washington DC. The city presents an impressive array of intelligent, fascinating female companions who will impress even the most selective gentleman.
While accomplished and gorgeous, we select only the most caring and feminine women of elite breeding to accompany you. Anticipate a charming, convivial environment, spent with a beautifully presented and sweet female companion. 
The Mynt Models Luxury Female Companions
Our introductory tier, the Platinum VIP Escorts, comprises models who have met our stringent requirements. These exceptional, friendly ladies offer wonderful humor and company, allowing you to glimpse the luxurious Mynt Models experience.
The Diamond gallery provides you with access to higher-caliber models, aspiring stars and accomplished businesswomen. Their caring, luxurious companionship is a step above, perfect for those seeking high quality dating. Expect an extraordinary experience.
If you prefer to invest in the finest quality for yourself, our Red Diamond companions epitomize extraordinary beauty, sophistication, and intellect. Reserved exclusively for the most discerning gentlemen and our valued Members, these stunning women deliver an unmatched experience.
Experience elegance and sophistication with our elite female escorts in Washington, DC. Discover caring companions who embody beauty, intelligence, breeding and charm.
VIP Elite Escort Agency in Washington, DC
For over 30 years, Mynt Models has been a trusted name in the elite companion agency industry, providing premium escort services to clients who demand only the best in professional matchmaking and date introductions.
As a service that caters to bespoke luxury travel and personal concierge, our discerning clientele can expect top-notch companionship services from us, across the United States and worldwide. We have built a reputation supported by our ability to provide unparalleled experiences customized to the unique preferences and tastes of each gentleman we work with.
Indulge luxurious DC escort service offerings in the company of a Mynt Models courtesan. 
The Benefits of Our Mynt Models Exclusive VIP Membership
Members delve into a world of exquisite luxury and privilege, and are given extra personal care and attention as part of Mynt Models' prestigious Membership. Preferred membership is exclusively extended to current clients through an application process.
Upon approval, you will gain full access to the concealed Members-only models, as well as other Member benefits including priority booking, reduced Member pricing, and a private concierge contact number.
1. Ensuring Your Privacy is Our Ultimate Goal.
2. Meet Only with Washington DC's Most Exceptional Beauties
As a valued member of the Mynt Models VIP club, you're given access to a world of exquisite companions available only for your perusal. Discover a world of a warm, sophisticated company with dazzling and accomplished courtesans, offering the best escort services DC.
3. Discreet Companion Dating Services
We understand the importance of privacy and confidentiality, especially for our ultra high net worth gentlemen.  Our highest priority is to create a safe and secure environment where you can confidently explore beautiful connections with our carefully selected, high quality companions.
Indulge in the company of beautiful and elite DC escorts. Each encounter in Washington is tailored to provide an exceptional experience.
Why Choose Mynt Models for Your Elite Escort Service in Washington DC
Historically significant locations deserve the companionship of feminine, adorable and friendly ladies who offer poised, warm and mentally stimulating company.
Our carefully curated collection of erudite, naturally beautiful companions represent charm and refinement, as well as humor and genuine care, ensuring an exceptional experience for our esteemed clientele.
Confidential Companionship
We understand that genuine connections are built on trust and personalization, so we go above and beyond via our sincerely dedicated concierges, to ensure that every elite encounter is tailored to your requirements and preferences.
True compatibility goes beyond physical attraction, so our VIP concierges ensure you are paired perfectly with compatible, adorable companions for unforgettable experiences.
How to Arrange a Date in Washington DC
Here's everything you need to know when booking refined escorts for a discreet and wonderful rendezvous in Washington DC.
Contact us. Send us a message via email for an initial consultation and verification. This personal touch ensures you're attended to perfectly.
Log in the portal. After being verified, log in to a portal created just for you. View potentially suitable models that match your preferences.
Select your escort date. Choose a model you'd like to invite. Your concierge will confirm her availability. Arrangements will be made for you and your VIP escort to meet on the requested date.
Please leave us feedback if you're comfortable. Your confidential comments are welcomed and appreciated. We look forward to pampering you as you deserve.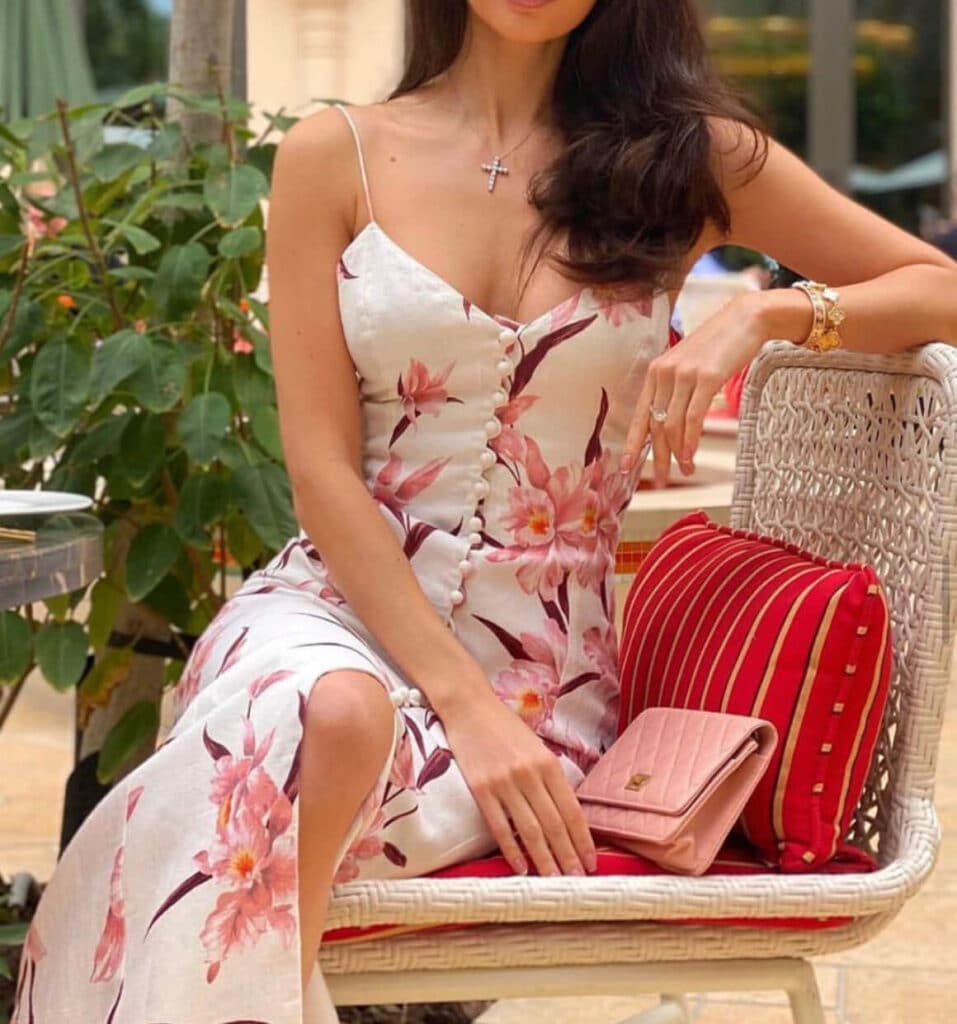 Discover the ultimate in high-end companionship. Our elite female DC escorts offer an exquisite blend of beauty, intelligence, and charm.
Mynt Models Only Caters to the Most Discerning, Respectful and Generous Gentlemen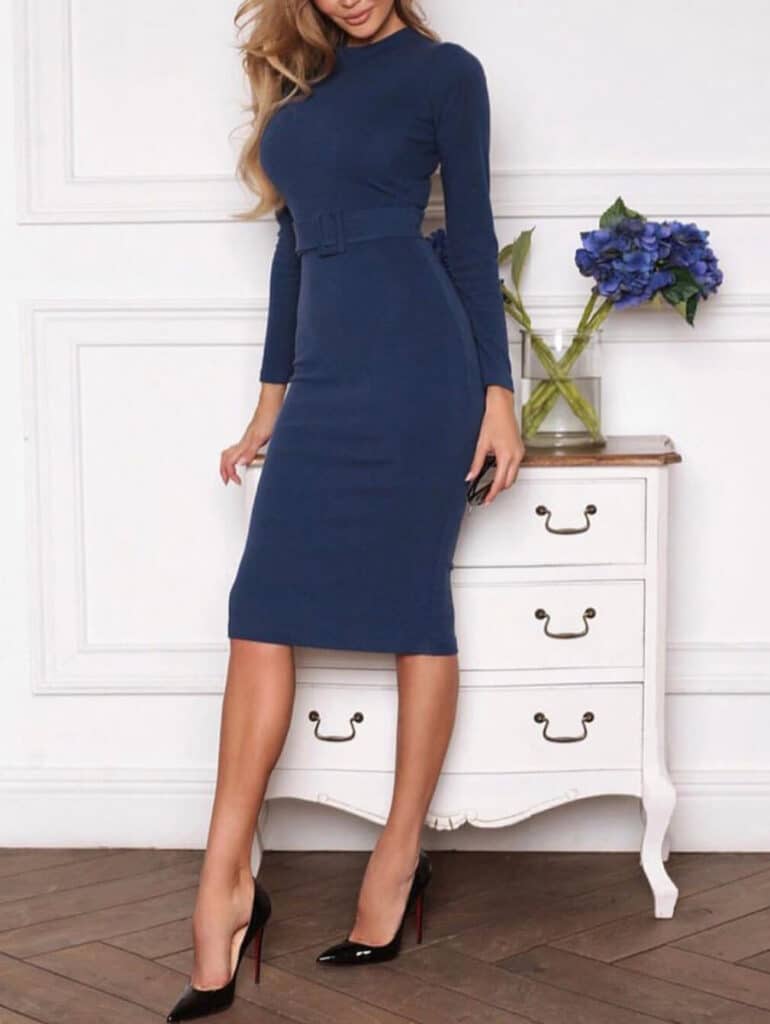 The Mynt Models motto has always been to treat every gentleman like he is our only gentleman. Our luxury VIP concierge agency provides more than another billionaire dating escort services DC.
We do not provide full-time by-the-hour escorts, and we certainly do not entertain every caller. Introducing you to fresh, refined, educated VIP escort companions internationally, you can be assured of personally tailored excellence, all by appointment.
Our list of refined, high-calibre clientele includes:
Contact us so we can discuss your requirements. You can be assured our exclusive brand of excellence will be personally tailored to you, with personal attention and care.
Experience the luxury of being in the presence of our elite female escorts in Washington DC. Allow them to create a wonderful atmosphere of enchantment and elegance.
Washington's Delights: Exploring the City's Historic Landmarks and Modern Marvels
As soon as you witness the untamed and picturesque landscapes of the Pacific Northwest after departing bustling Seattle, you'll know you've arrived in Washington.
Best Places for a Date with Your Beautiful Girlfriend Companion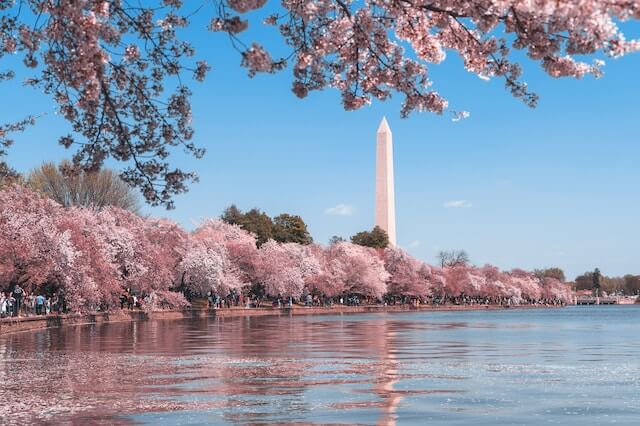 Enjoy a stroll along the waterfront promenade, indulge in waterfront dining, hop on an enchanting boat ride, or simply relax at one of the many outdoor lounges while enjoying the stunning views of the Potomac River with a beautiful Mynt Models date.
Embark on a breathtaking adventure amidst Mount Rainier National Park's towering peaks, lush forests, and cascading waterfalls. Hike scenic trails, witness stunning vistas, and explore the wilderness with your adventurous date.
Immerse yourself in the rich cultural offerings of the Smithsonian Institution, comprising numerous museums and galleries. From the iconic National Air and Space Museum to the thought-provoking National Museum of African American History and Culture, delve into art, history, and culture alongside your charming date.
Groove with Washington's Nightlife
Even the most high-powered individuals need a break to unwind and let loose in a city bursting with movers and shakers.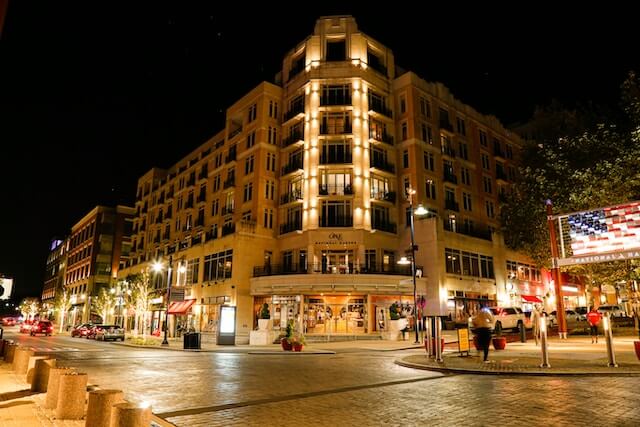 The Inn at Little Washington. A culinary gem, this three-Michelin-starred restaurant offers a truly exceptional dining experience. Expect innovative and meticulously crafted dishes that showcase the finest local ingredients, accompanied by impeccable service in an elegant and luxurious setting, making it a perfect choice for a memorable date with an escort.


Minibar by José Andrés. Step into a world of culinary creativity at this two-Michelin-starred restaurant, where innovative flavors and lively presentations take center stage. With its luxury counter seating, guests can expect an immersive dining experience that combines artistry and gastronomy, making it an ideal choice for a sophisticated and adventurous evening with an escort.
9:30 Club. If you're looking for outstanding live music experiences, 9:30 is the place to go. Rolling Stone recognized the 9:30 Club as one of the top 10 live music venues and "Venue of the Decade" in 2019. Find local and international artists across various genres to enjoy with your escort date.


Off the Record. It's Forbes' "World's Best Hotel Bars" for a reason. Off the Record is downtown DC's best place to be seen yet not heard. Alongside its superb wine selection, Off The Record delights patrons with an inspired menu, ensuring a memorable and sophisticated experience.
Consider your VIP companion's preferences and rely on trusted sources like TripAdvisor to recommend vibrant hotspots when planning your itinerary.
The Weather in Washington
Washington's location along the East Coast influences its climate, with cool breezes drifting in from the Atlantic Ocean, infusing the air with a refreshing touch.
Tourists flock to Washington for its beautiful weather, where the changing seasons bring a symphony of colors and experiences. From cherry blossom festivals to sunny picnics by the Potomac River or vibrant fall foliage hikes to cozy evenings by a crackling fireplace with your girlfriend date, the city's weather sets the stage for unforgettable moments.
Whether you seek the vibrant energy of spring, the warmth of summer, the picturesque beauty of autumn, or the serene joy of winter, a Mynt Models elegant travel escort adds an element of charm and companionship that elevates the exploration of Washington to a truly memorable and enchanting experience.
Check the city's live weather here.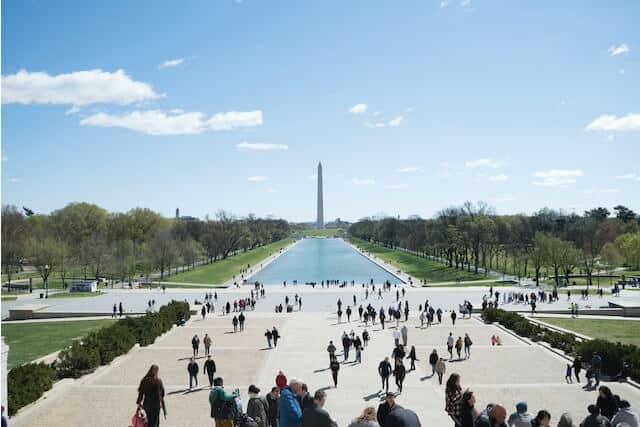 Business Beyond Politics and Governance
This vibrant city is located at the heart of the nation's capital; offers a tapestry of diverse industries, from government and politics to technology and finance, providing a fertile ground for ambitious minds to thrive.
The city is a dynamic epicenter for renowned engineering and defense powerhouses such as General Dynamics, Lockheed Martin, and the Computer Sciences Corporation. In addition, the region houses cutting-edge technology firms like The Advisory Board, CoStar, and Blackboard.
Suppose you're in Washington to network with influential figures over power lunches at exquisite dining establishments. In that case, you can always take your Mynt Models courtesan to accompany you in business meetings and corporate soirees. Known entrepreneurs and business magnates in Washington naturally opt for Mynt Models. So why shouldn't you?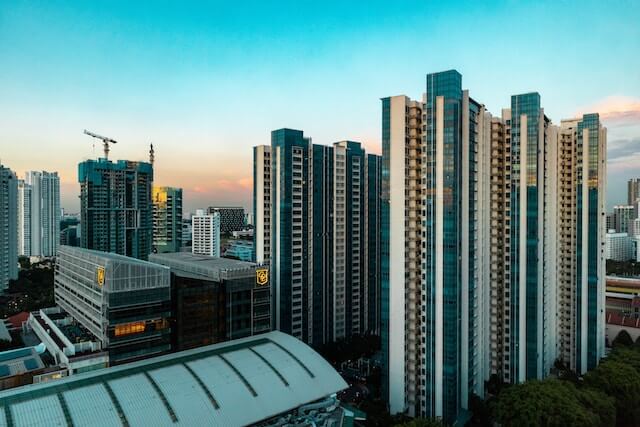 Luxury Hotels in Washington
The capital city is home to a splendid collection of luxury hotels, and rightly so. These exquisite establishments are the ideal rendezvous for esteemed guests and their elite companions.
The Jefferson Hotel. Nestled in the heart of downtown Washington, The Jefferson Hotel exudes timeless grandeur and regal charm. This historic gem, reminiscent of an elegant private and residence, captivates visitors with its meticulously restored neoclassical architecture and lavish interiors.


The Hay-Adams. Majestically perched across from the iconic White House, The Hay-Adams stands as a beacon of elegance and sophistication. This prestigious hotel offers breathtaking views of the nation's capital, inviting guests and their elite companions to immerse themselves in refined luxury and unparalleled service.


The Ritz-Carlton, Washington, D.C. Situated in the heart of the vibrant West End neighborhood, The Ritz-Carlton, Washington, D.C. stands as a beacon of sophistication and unparalleled luxury. Luxuriate in elegantly appointed guest rooms and suites adorned with plush furnishings and modern amenities, providing a serene retreat from the bustling city.