Female Luxury Escort Companions in Vienna
Vienna, the capital city of Austria, is nestled in the heart of Europe and holds immense significance as a historical and cultural hub. Renowned for its stunning palaces, rich musical heritage, and extensive green spaces, Vienna was once again listed as among the cities with the highest quality of life.
Discover Vienna's majestic imperial parks, indulge in the city's musical legacy with visits to iconic buildings like the State Opera House, and savor traditional Viennese cuisine at charming wine taverns. All these extraordinary experiences are best enjoyed with a Mynt Models elite escort by your side, adding a touch of luxury and companionship to your Vienna adventure.
Reach out to us

to obtain exclusive access to the private area, which houses comprehensive profiles of all our lovely models.
First-Class Escort Agency in Vienna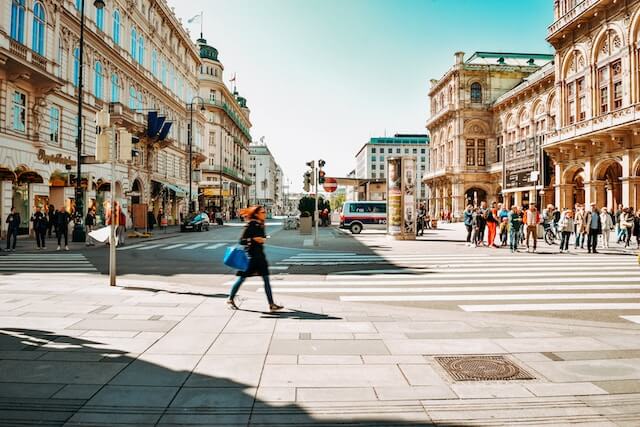 Discover Vienna Like Never Before
As you explore Vienna's historical landmarks, such as the majestic Schönbrunn Palace or the grandeur of Belvedere, the presence of an elite escort adds a touch of glamor and companionship, making every moment more enchanting.
Discover Our Elite Courtesans in Vienna
Mynt Models offers a world-class selection of beautiful companions and courtesans catering to Vienna. With our beautiful models, you will be wonderfully tended to, as a considerate, polite, and generous gentleman.
Our Handpicked VIP Models and International Travel Escorts
Our introductory collection of models has been carefully chosen to meet our exacting standards. These extraordinary women provide discerning gentlemen with a glimpse into the world of Mynt Models luxury.
Diamond-level VIP escort courtesans are a step above– they're some of the most luxurious female companions in the world. Find up-and-coming actresses and distinguished models.
If you crave the crème de la crème, our Red Diamond companions epitomize extraordinary beauty, sophistication, and intellect. Reserved exclusively for our discerning members.
The Most Elite Escorts for the Esteemed Gentlemen
Elevate your experience with the utmost refinement alongside the crème de la crème of Vienna's elite escorts.
Experience the Advantages of Mynt Models' Elite VIP Club
While we cater to non-members with attention to detail, our VIP members receive an enhanced level of care and priority, ensuring that every aspect of their encounters is crafted to exceed expectations.
As you search our exclusive portfolio for your ideal travel escort, we also offer the opportunity to apply for our VIP elite Member club. Preferred membership is exclusively extended by application to current clients.
Once accepted, you will be granted further access to models, where you can explore exclusive details, photographs, and videos of our elite companions.
1. We prioritize your privacy above all else.
For the peace of mind of both model and gentleman, 100% discretion is customary. At Mynt Models, your privacy and security are of utmost importance to us.
2. Meet Only the most sophisticated escorts in Vienna.
Picture yourself with a captivating travel companion elegantly gracing your arm, enhancing every moment as you immerse yourself in the myriad of activities and tours in Vienna meticulously planned for your delight. Our valued members receive only the finest treatment and the finest escorts, as well.
3. High-end escort dating and companionship services.
Becoming a Mynt Models member offers an exclusive gateway to a world of high-end escort dating – be accompanied by well-educated beauties carefully chosen according to your preferences.
Embark on a Journey of Unrivaled Luxury – the Mynt Models VIP Member Way
Experience the exclusive advantages reserved for our VIP clientele. Needless to say, they simply get more out of Vienna, thanks to the membership advantages.
Why Choose Mynt Models for Vienna Escort Services
Explore the exceptional benefits of selecting Mynt Models for top-quality female companionship services.
Hear firsthand the delightful feedback our repeat clients have of our impeccable service. Savor extraordinary moments with Mynt Models just as they have experienced.
Radiant and Refined Companions
Immerse yourself in the company of intelligent ladies who not only exude breathtaking beauty but also possess a friendly and attentive nature. The perfect companions for your high-society events.
Bespoke Care and Attention
Mynt Models knows too well that each gentleman possesses distinct preferences. Hence, we place utmost importance on tailoring an experience that aligns seamlessly with what you want with our attentive and bespoke services.
The Process for Dating Stunning High-end Escorts in Vienna, AT
By booking a date, you become a step closer to becoming one of our preferred members. Learn the easy steps to book an upscale escort in Vienna.


Contact us. Send us a message via email for an initial consultation and verification. This personal touch ensures you're attended to perfectly.


Log in the portal. After being verified, log in to a portal created just for you. View potentially suitable models that match your preferences.


Select your escort date. Choose a model you'd like to invite to your Vienna escape. Your concierge will confirm her availability. Arrangements will be made for you and your VIP escort to meet on the requested date.


Leave feedback. Your confidential comments about your experience with our agency is important to us as it is instrumental in our continuous efforts to enhance our services and ensure you receive the pampering you deserve.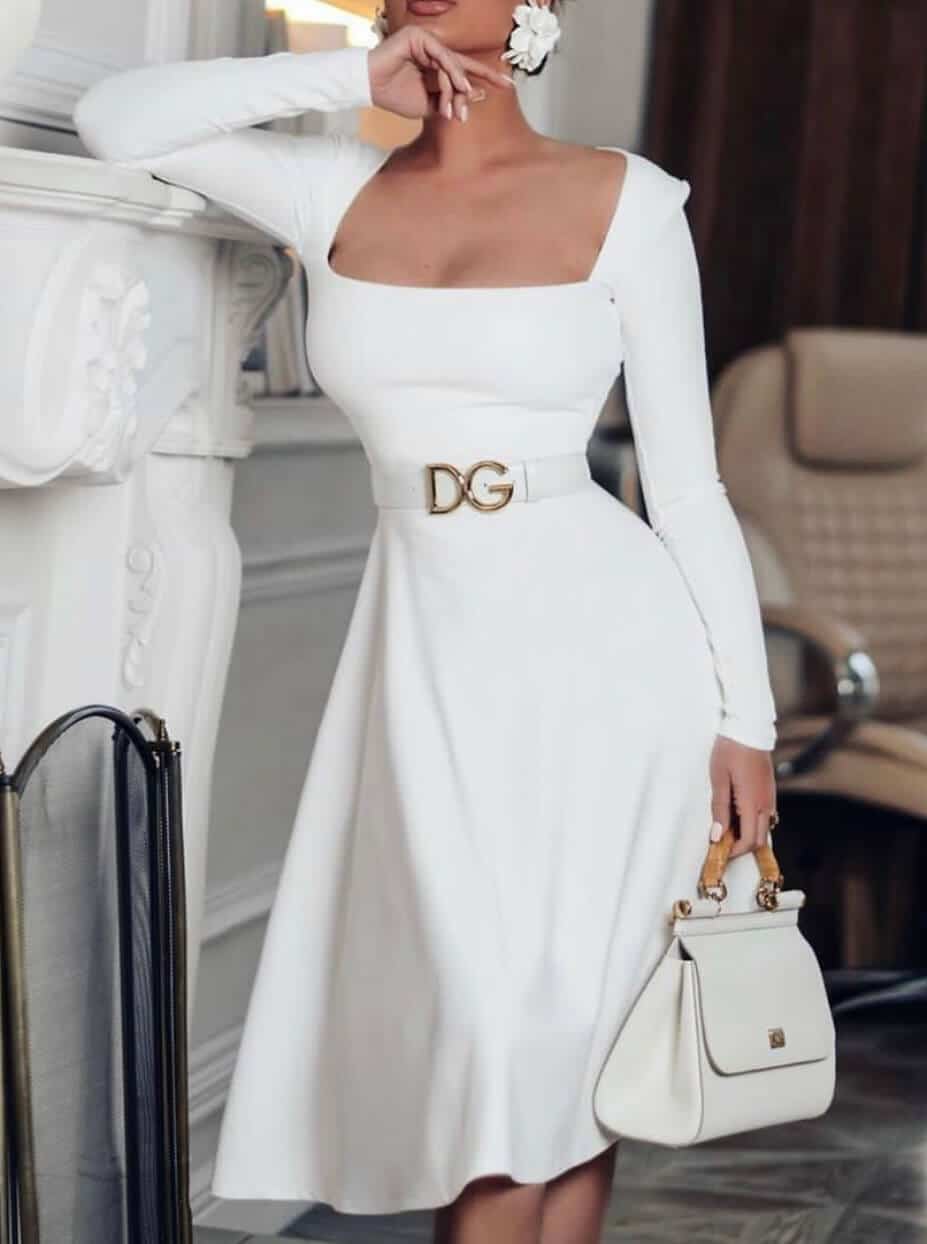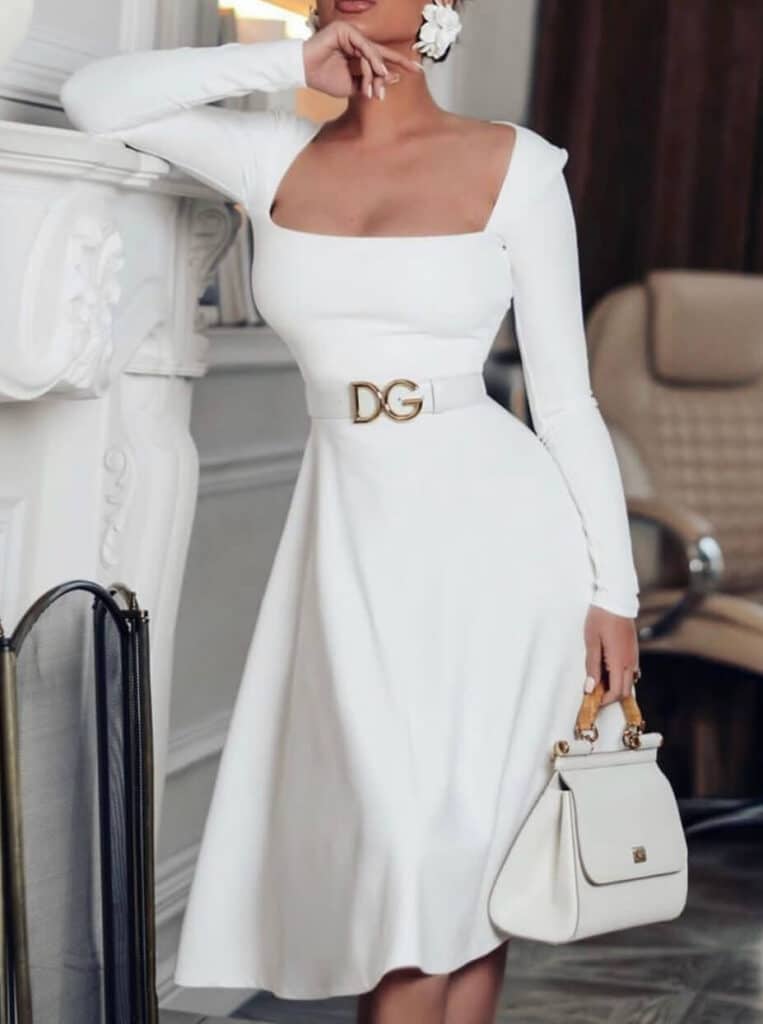 Discover Vienna's Historical Treasure Trove With your GFE Date
Don't miss this extraordinary opportunity – book your exclusive adventure now and create cherished memories together in the heart of Austria's cultural gem!
Our Upscale Companions Accompany Only Polite and Generous Gentlemen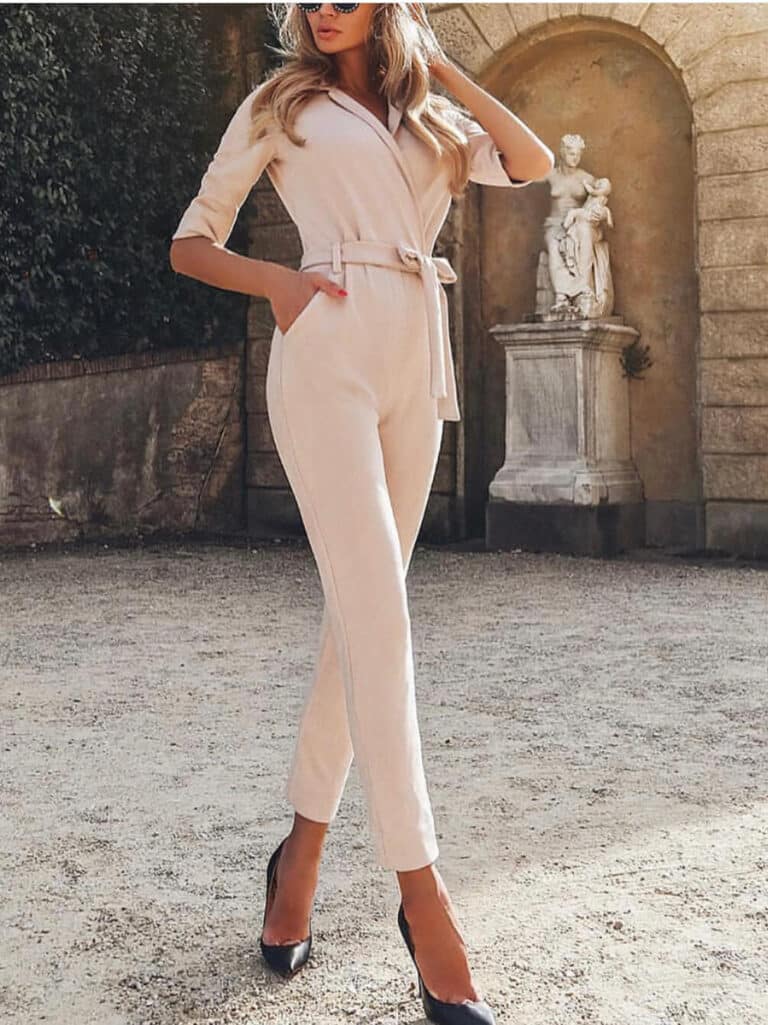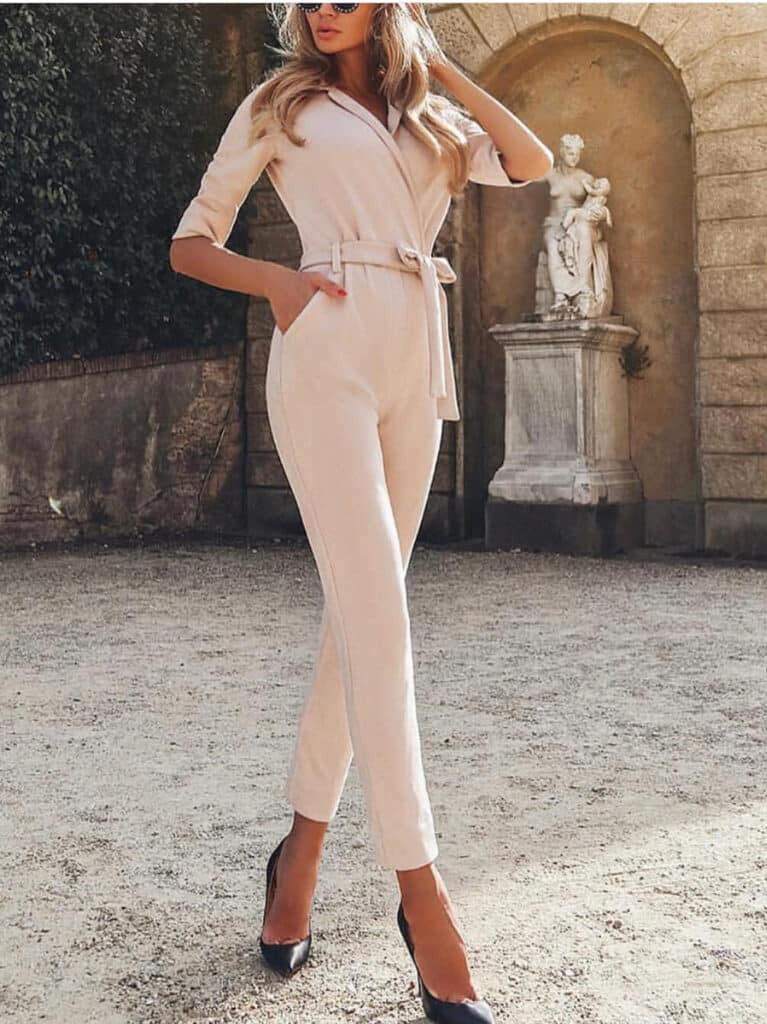 Mynt Models offers excellent services exclusively to elite and polite callers, and we kindly request the same level of politeness and consideration from our esteemed clients.

We would like to clarify that we do not offer full-time or by-the-hour escort services, and our exclusive VIP companions are not available to every potential client. We introduce you to carefully selected courtesans who are fresh, sophisticated, and well-educated
Our list of refined, high-caliber clientele includes:
VIP experiences in Vienna Tell our concierge what you want, and we'll make it happen.
Venture into Vienna's Finest
Discover what awaits you and your stunning escort in the City of Music – right in the heart of Europe.
Best Destinations to Visit for a Date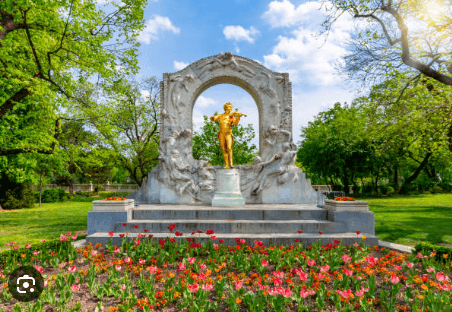 Vienna's most famous park, Stadtpark is renowned for its lush greenery, tranquil ambiance, and iconic golden statue of Johann Strauss. Enjoy a romantic picnic or simply unwind amidst nature's beauty, relishing delightful conversations with your beautiful date.
Escape the city's hustle by venturing into the Vienna Woods, a verdant expanse offering hiking trails, biking routes, and picturesque viewpoints. Traverse the refreshing woodlands hand in hand with your date, seeking thrilling adventures and bonding amidst breathtaking landscapes.
This architectural masterpiece houses an exceptional collection of Austrian art. Explore the museum's exquisite exhibits and marvel at iconic artworks, while your cultured date adds depth to your appreciation of Vienna's artistic heritage.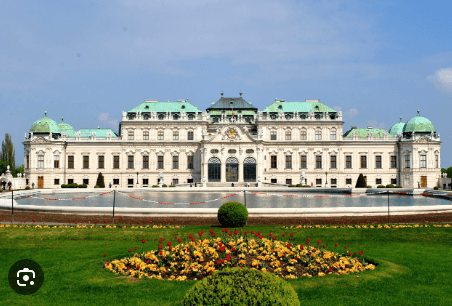 Experience Vienna's Vibrant at Night
Vienna might be better known for its bustling mornings, thanks to being Europe's coffee capital, but the Viennese also boasts an extensive array of clubs and evening spots.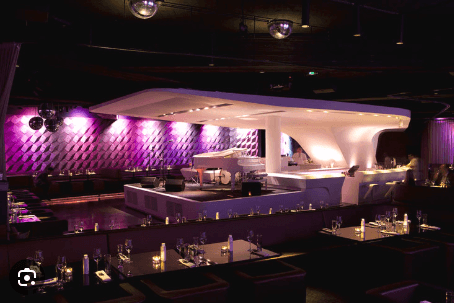 Steirereck im Stadtpark. Steirereck presents an exquisite culinary journey, showcasing the best of Austrian cuisine with a modern twist. Diners can expect innovative dishes crafted with the finest seasonal ingredients, all served in an elegant and contemporary setting within the beautiful Stadtpark.


Silvio Nickol Gourmet Restaurant. Prepare to be delighted by the chef's artistic flair and attention to detail, resulting in an extraordinary tasting menu featuring international and Austrian flavors. The restaurant's refined ambiance, located within the Palais Coburg, offers a romantic setting for an luxurious dining experience.
Albertina Passage. Albertina Passage boasts a fusion of classic glamor and modern vibes, making it an ideal destination for a night of opulence and entertainment. Expect exceptional live music performances, delectable cocktails, and a chic ambiance that sets the stage for an unforgettable evening.


Roberto American Bar. This iconic establishment is a haven for cocktail enthusiasts seeking a refined and lavish atmosphere. Frequented by Vienna's elite, this upscale bar offers an extensive selection of premium drinks, attentive service, and an ambiance reminiscent of the city's golden era.
The oceanic climate of the city will make you enjoy the Danube River. The city experiences warm summers and cold winters thanks to the wind coming from the Alps and the Vienna Basin.
Vienna in summer is best spent exploring the city's lush parks and gardens, attending outdoor concerts and festivals, and cruising the Danube River for scenic views and relaxation.
Spend the winter months in Vienna and experience the enchanting Christmas markets, attend concerts and opera performances, and warm up with Viennese coffee and cake in cozy coffeehouses.
No matter the season you choose to visit Vienna, enhance your experience with the unparalleled company of a Mynt Models travel escort by your side. Their charming presence and exceptional companionship will elevate every moment, ensuring your time in Vienna becomes truly unforgettable.
Check the city's live weather here.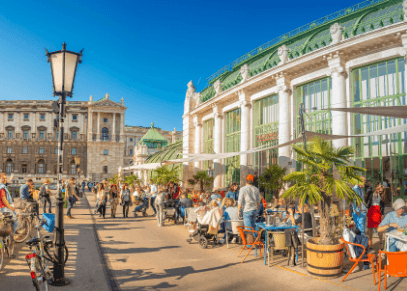 Vienna boasts a robust and thriving economy, being a major center for commerce, finance, and international organizations. The city's strategic location in Central Europe and its stable business environment make it an attractive destination for both established companies and startups.
When visiting Vienna for business, having a Mynt Models companion by your side can be a valuable asset. Their refined social skills, intelligence, and elegance add an extra touch of professionalism to your business meetings and gatherings.
Moreover, after a long day of productive meetings and negotiations, your exquisite companion can join you in unwinding. Their presence ensures you have a reliable and enjoyable companion to explore Vienna's finest restaurants, attend cultural performances, or simply relax and unwind in the luxurious settings of the city.
Don't miss out on the opportunity to have an unforgettable experience in Vienna. See the list of exclusive services here.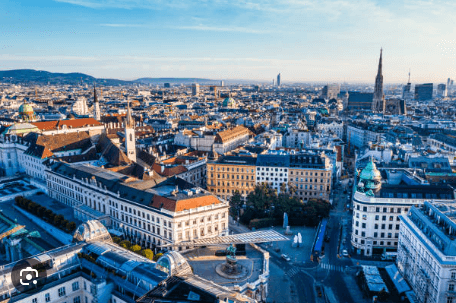 Luxurious Hotels in Location
Vienna, a city of refined elegance and opulence, is adorned with a collection of luxurious 5-star hotels and resorts that provide the perfect setting for an unforgettable rendezvous with your elite companion.
The Ritz-Carlton, Vienna. Nestled in a historic building in Vienna's Inner City, The Ritz-Carlton exudes timeless luxury and contemporary sophistication. Enjoy a romantic dinner at the Michelin-starred Dstrikt Steakhouse or unwind in the rooftop bar, Atmosphere, boasting panoramic vistas of Vienna's enchanting skyline.


Palais Coburg Residenz. Steeped in history, Palais Coburg Residenz epitomizes Vienna's regal charm with its stately architecture and opulent interiors. The exclusive suites, each named after renowned composers, boast private wine cellars and stunning marble bathrooms.


Park Hyatt Vienna. Housed in a former bank building, Park Hyatt Vienna seamlessly blends historic architecture with modern luxury. Treat your elite companion to an exceptional afternoon tea at the Lounge or unwind together at the tranquil Arany Spa, a haven of relaxation and rejuvenation in the heart of the city.