Mynt Models does not offer full-time or by-the-hour escorts, but fresh, caring career women. Our minimum booking time is a proper date, giving you dinner til breakfast together. Read our guide here.
Meet The Luxury VIP Models & Travel Companions
As the prized jewel of the Land of the Rising Sun, Tokyo stands in a league of its own. Renowned for seamlessly blending traditional Japanese culture with cutting-edge technological advancements, this dynamic city offers a multifaceted experience. In Tokyo, every street corner is a canvas of culture.
A memorable journey is guaranteed when you are accompanied by an elite companion who embodies the spirit of this captivating city.
At Mynt Models, we understand the essence of Tokyo's allure and are dedicated to providing companions who mirror the city's unique blend of elegance, intellect, and charm. Join us as we embark on a journey through the heart of Tokyo!
Reach out to us

to obtain exclusive access to the private area, which houses comprehensive profiles of all our lovely models.
Meet the Stunning Elite Escorts in Tokyo
Our elite courtesans at Mynt Models are carefully selected individuals who represent elegance, attractiveness, intelligence, and a natural grasp of what makes Tokyo tick. Please take a look at our model gallery.
Refined Selection of Mynt Models' International Companions and Courtesans
Our goal at Mynt Models is to give clients nothing less than the best experiences possible. Our three-tiered collection is made to appeal to various preferences, ensuring that every customer finds their perfect match.
The epitome of youth and vitality, our Platinum companions bring a fresh, invigorating presence to any occasion. They meet our stringent requirements and captivate with their raw, natural charm.
Diamond companions are for those who appreciate the finer things in life. With experience, poise, and a touch of luxury,
They are the radiant jewels among our offerings, guaranteeing that every shared moment is first-class.
They are reserved for the discerning gentleman seeking only the highest echelons of companionship. Our Red Diamond tier is high-profile individuals known for unparalleled grace, intellect, and charisma.
Let Tokyo's Heartbeat Sync with Yours
Revel in Tokyo's intricate blend of tradition and innovation. With Mynt Models, every Tokyo moment becomes an enduring memory. Let Mynt Models be your storyteller.
High-End Companionship in The Land of the Rising Sun
First-Class Escort Services in Tokyo
Tokyo, a city that seamlessly marries centuries-old traditions with state-of-the-art modernity, deserves nothing less than a companion service that mirrors its dynamism and class. With Mynt Models, our exclusive luxury VIP concierge agency isn't just another dating escort service.
We aim higher, offering more than fleeting moments; instead, we specialize in forging carefully curated connections with refined, educated VIP escort companions on an international scale.
Whether you're looking for VIP premium courtesans, GFE escort services, or a top-of-the-line Tokyo experience, Mynt Models promises to deliver an extraordinary quality that sets each event apart.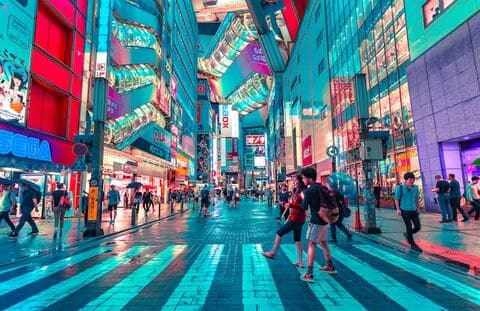 Exclusive Benefits of Mynt Models' VIP Membership in Tokyo
With the VIP Membership from Mynt Models, enjoy the height of companionship in Tokyo, Japan. Being a member gives you access to a wide range of high-profile escort ladies who exude grace and refinement and are available to travel with you around Tokyo's buzzing neighborhoods.
The doors to unique content are also unlocked by your subscription, giving you access to authentic photos and videos of our travel companions. With such transparency, we ensure that every decision you make is well-informed, ensuring that every choice results in moments beyond comparison.
Customized Escort and GFE Services in Tokyo
In Tokyo, a city known for its vibrant landscapes and cultural richness, the finer details make all the difference. Our GFE companions, meticulously selected for their grace, intellect, and charm, offer more than just aesthetically pleasing company. Whether strolling through the historic grounds, indulging in the city's culinary wonders, or navigating the neon-lit streets, our elite escorts are ready to enhance your experience.
Emphasis on Privacy and Discretion
Privacy is not just a word for us; it's a commitment. At Mynt Models, your personal information's sanctity remains our foremost priority. Every engagement and every conversation is treated with unparalleled discretion, ensuring your memories with your chosen companion remain a cherished secret.
Engage with Tokyo's Premier Escorts
We don't just stop at introductions. At Mynt Models, we focus on curating bespoke experiences that align with your preferences. Our devoted crew extensively creates experiences catered to your preferences, ensuring every minute with your elegant model companion.
With Mynt Models in Tokyo, Each Petal Drop Becomes a Cherished Memory
Intricate, vivid, and endlessly mesmerizing. Amidst Tokyo's urban jungle, the delicate sakura offers moments of serenity. Savor Tokyo's dual beauty!
High-End Female Escort Agency in Tokyo
Operating since 1991, we take a non-conventional approach. We place a high value on establishing long-lasting relationships of trust and integrity with our clientele.
Our discreet escort agency, which has offices in various locations across the world, offers genuinely exceptional female companions to accompany you to dinner not just in Tokyo but also in other parts of Asia and the majority in Europe, the Middle East, and the USA.
Through our distinguished agency, explore all the beautiful things Tokyo offers. The city offers a contrast unlike any other, with its ultramodern skyscraper standing next to ancient temples.
Serving as your perfect travel companion, our meticulously curated selection of exceptional, top-notch escorts guarantees to captivate and bring you delight. Expect nothing short of the highest standards in terms of beauty, charm, career, and even humor.
Why Choose Mynt Models for Tokyo Escort Services?
Our company's mission is to foster authentic, significant, and long-lasting encounters; this is our real purpose. We make sure that every Mynt Model matched with a client stands out and makes a lasting impact, strongly emphasizing authenticity and dedication.
With a history of over three decades, Mynt Models has consistently provided premium services, establishing itself as a paragon of luxury companionship. Our longstanding reputation in the industry testifies to our unwavering commitment to excellence.
Rigorous Selection Process
of a meticulous selection process. We ensure that they not only meet the aesthetic criteria but also possess the intellect, charm, and warmth essential for genuine companionship. This attention to detail guarantees that our clients engage with only the best.
Our commitment to clients goes beyond the initial introduction. We provide round-the-clock support, ensuring that every aspect is handled seamlessly from the first point of contact to the final farewell. Our dedicated team is always ready to assist, guaranteeing a hassle-free and delightful experience.
A Guide to Arranging a Date with Mynt Models in Tokyo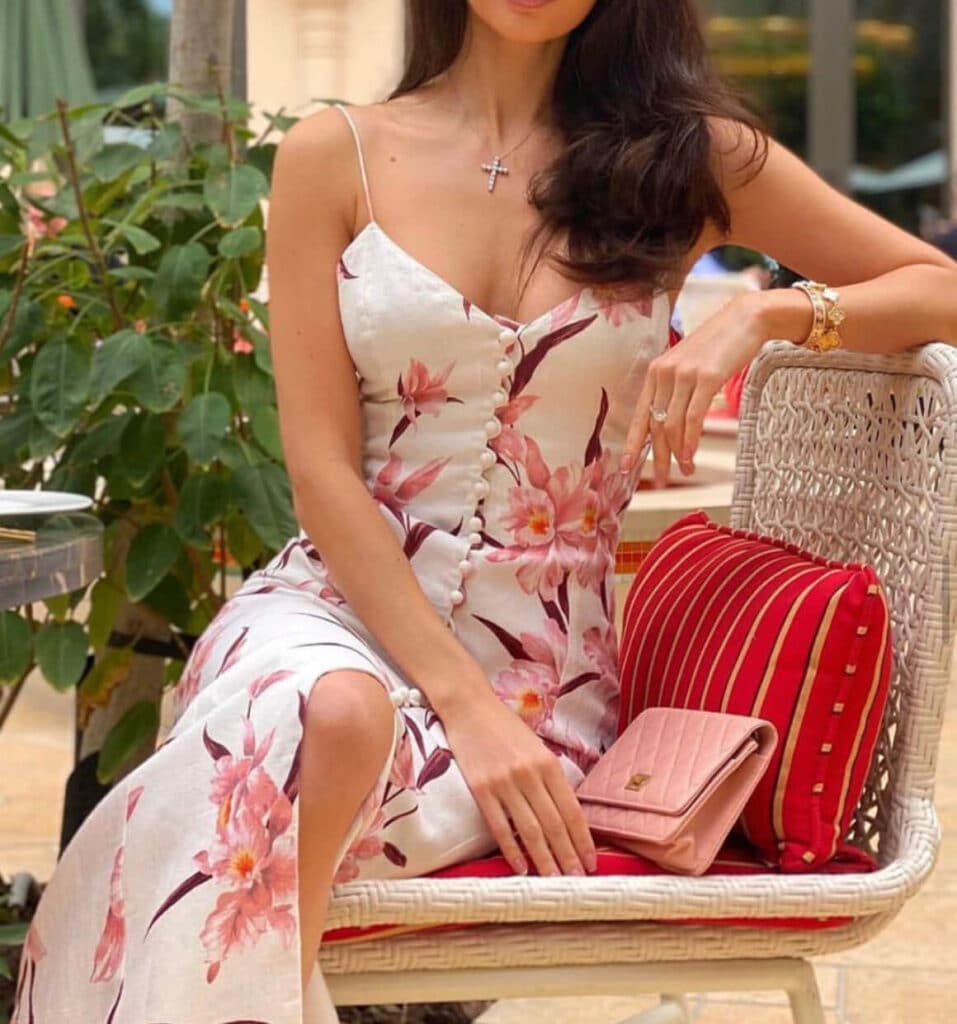 With Mynt Models, Dive into Tokyo's Electrifying Heartbeat
Tokyo's neon lights beckon, painting stories of old and new. With a Mynt Model companion, uncover these tales that hide in plain sight. Experience Tokyo's electric charm like never before.
Exclusivity for the Sophisticated Gentleman with Mynt Models in Tokyo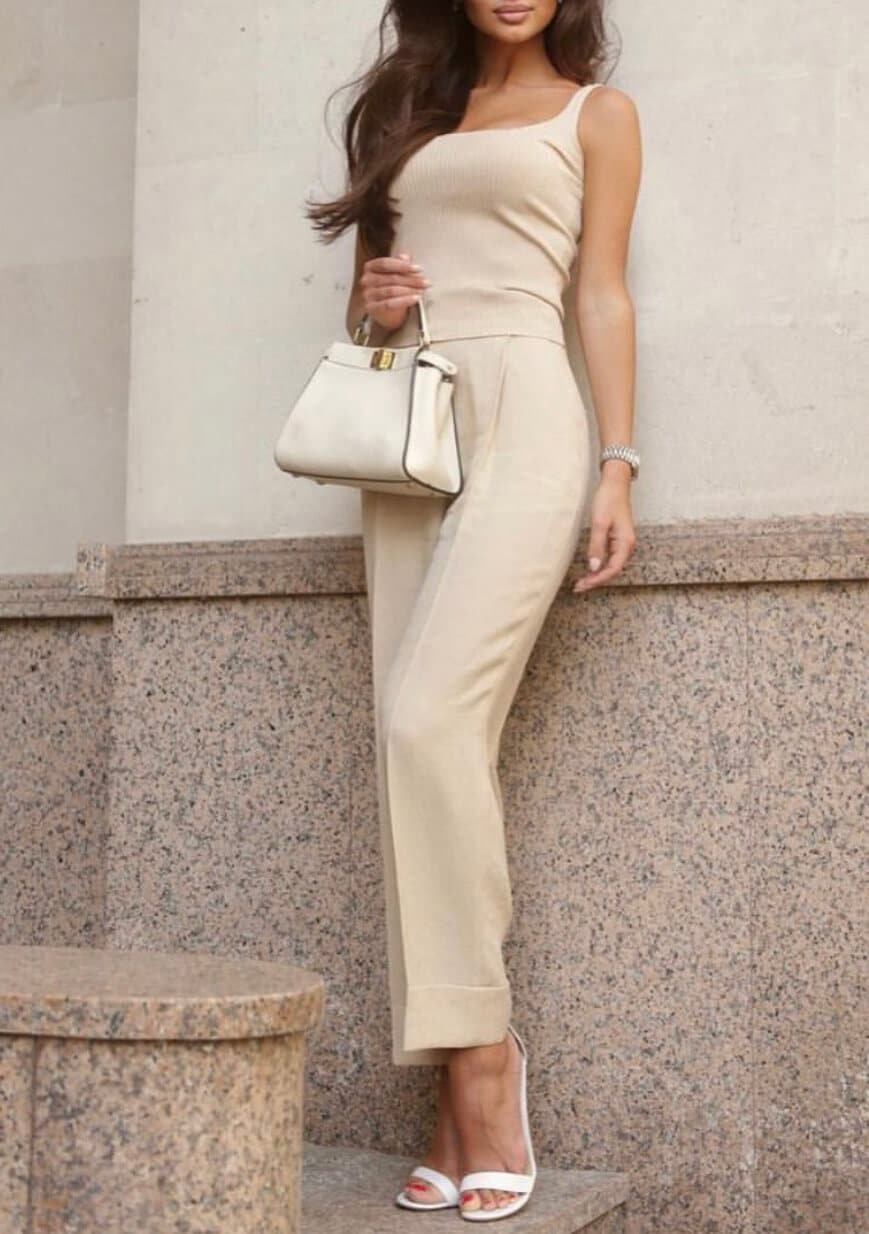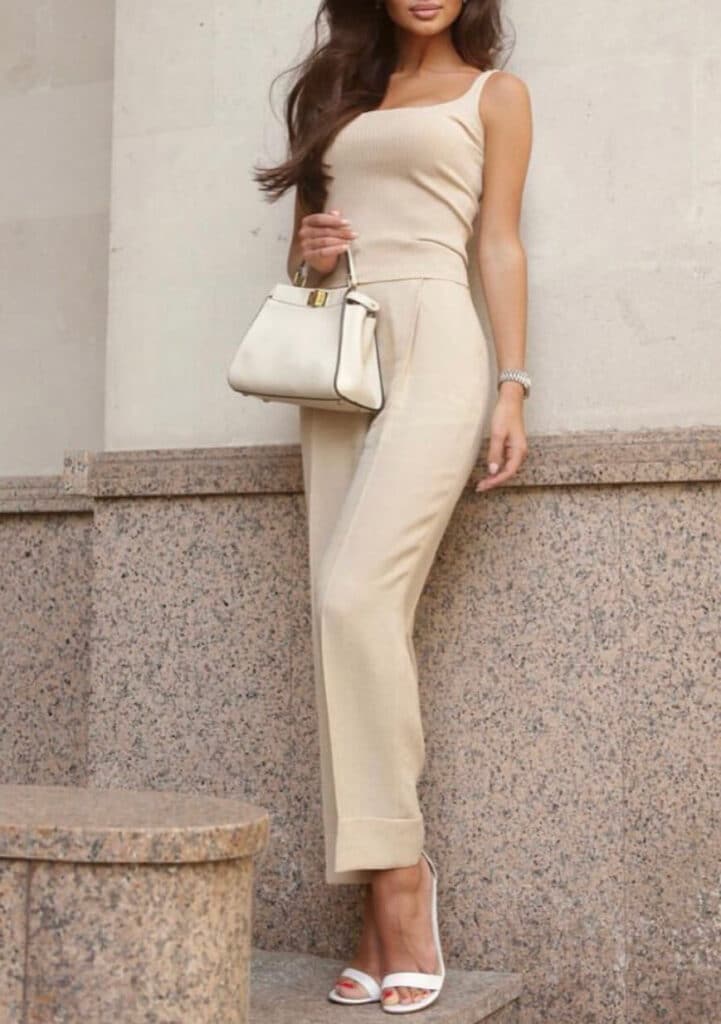 In elite dating, we offer a premium companionship experience meticulously tailored for the discerning individual. We focus on the modern gentleman who embodies chivalry, respect, and unwavering integrity while demonstrating a strong moral character in all aspects of life. This approach creates a seamless fusion of exclusivity and authentic connection within our service.
Catering solely to these distinguished gentlemen, our top-notch GFE companions are a testament to our commitment, distinguishing us from the typical billionaire dating escort domain. Each interaction with us is carefully orchestrated, operating 'by appointment only' to guarantee an unmatched level of service.
Our list of refined, high-caliber clientele includes:
In an industry where the quest for perfection is a way of life, Mynt Models shines as a guiding light for those searching for a companion service that truly stands in a class of its own. If you're prepared, delve into the Mynt Models experience and uncover a realm where luxury, sophistication, and authentic connection seamlessly merge.
Discover Tokyo's Allure From a Fresh Perspective
Dive into Tokyo's diverse layers and uncover treasures beyond the obvious. With Mynt Models, secrets are revealed, and wonders come alive.
A Whirlwind of Delights and Contrasts: Konnichiwa, Tokyo
Immersive, exhilarating, and multifaceted, Tokyo is a city of stark contrasts and endless possibilities. Its futuristic skyscrapers stand as symbols of progress, while ancient Buddhist temples whisper tales of history.
Tokyo's Tourism: Thrilling Contrasts in Every Corner
Tokyo's tourism tapestry is woven with exhilarating contrasts that create a captivating, nonstop experience. Beyond its renowned landmarks, Tokyo holds more minor delights in plain sight – hidden ramen gems, tucked-away shopping alleys, and cozy record bars, each waiting to be explored and savored.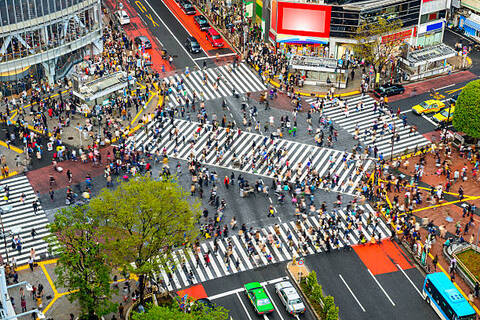 In the heart of Tokyo's Asakusa district stands the majestic Senso-ji Temple, a testament to devotion and history. This temple was erected to honor Kannon, the goddess of mercy, making it one of Tokyo's most revered and historically significant landmarks.
Shibuya Crossing is Tokyo's iconic crossroads where the bustling rhythm of the city converges. With seven roads meeting in a synchronic spectacle of red lights, it transforms into a symphony of movement as thousands of pedestrians cross in unison. This stunning display captures the essence of Tokyo's vibrant pulse and is a must-see for anyone visiting this electrifying metropolis.
Standing proudly on Tokyo's skyline, Tokyo Tower is an emblem of innovation. With its distinctive design, this towering structure offers sweeping views of the metropolis. A beacon of technological prowess, Tokyo Tower is a visual spectacle and a testament to Tokyo's unyielding spirit of progress.
Tokyo's Savoring Culinary Delights and Unveiling Nighttime Charms
Tokyo's culinary landscape and nightlife are a sensory adventure, inviting you to indulge in exquisite flavors and captivating experiences that unfold after sunset.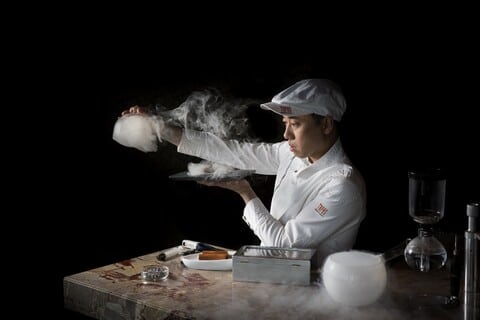 Ise Sueyoshi
Presenting a gastronomic journey through the art of kaiseki cuisine, Ise Sueyoshi, with its Chef Yuuki-san, orchestrates a culinary symphony, ensuring each dish surpasses the last. The meticulous attention to detail and dedication to accommodating dietary needs make this dining experience exceptional.

Ninja Shinjuku Ajito
Ninja Shinjuku Ajito is where dining becomes an enchanting experience. Immerse yourself in ninja-themed cuisine, where delectable dishes are served in an ambiance of mystery and allure.

Tapas Molecular Bar
At Tapas Molecular Bar, culinary artistry takes on a new dimension. Witness the magic of molecular gastronomy as skilled chefs transform ingredients into innovative creations before your eyes. A symphony of taste, texture, and visual spectacle awaits in this immersive dining experience.
Tantra Artistic Lounge
Tantra Artistic Lounge is a renowned nightlife destination featuring captivating live shows encompassing Tokyo Geisha performances, pole dancing, circus acts, and more. This venue is an immersive canvas of entertainment.

Not Suspicious
Located in Asakusa, Not Suspicious is a haven for travelers seeking a friendly and vibrant bar experience. All bartenders are fluent in English and passionate about travel. Indulge in Japanese beer, sake, cocktails, and a unique "suspicious shot" while soaking in the lively atmosphere.
When planning your Tokyo escapade, pay heed to the preferences of your esteemed companion. Websites like TripAdvisor hold the key to unearthing extraordinary destinations and captivating activities.
Discovering Tokyo's Climate and Ideal Timing
Tokyo, an ever-evolving masterpiece, undergoes a stunning transformation as seasons sweep its vibrant landscape. Each passing season paints the city with a new palette of colors, inviting travelers to immerse themselves in its ever-changing beauty.
For those who wish to savor Tokyo's charms alongside a companion, the ideal moments to journey here unfold during the enchanting spring months of March to May and the captivating autumn period from September to November.
Check the city's current weather on this website to stay attuned to Tokyo's climate. This insight ensures that you make the most of your Tokyo experience, relishing the beauty of each season to the fullest.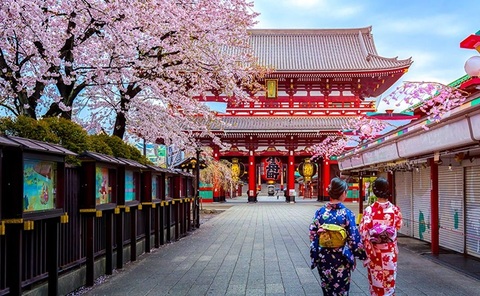 Tokyo's Thriving Business and Economic Landscape
Tokyo is a global economic powerhouse with a multifaceted business landscape around several vital sectors. Its main business pillars include finance, technology, manufacturing, and innovation.
The city's financial sector, centered in districts like Marunouchi and Otemachi, is a robust hub of banking, investment, and corporate operations. Tokyo is home to some of the world's largest and most influential financial institutions, making it a crucial player in global finance.
Moreover, Tokyo's technological innovation is at the forefront of global advancements. In the manufacturing realm, Tokyo excels in industries such as automotive, machinery, and precision equipment. As a whole, Tokyo's bustling economy is a driving force on the world stage. Its ability to seamlessly blend tradition with innovation and its unwavering dedication to excellence make it a pivotal player in shaping the global economic landscape.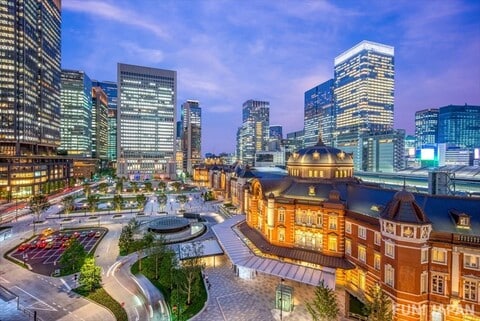 Prestigious and Five-Star Accommodations in Tokyo, Japan
Tokyo's luxury accommodations embody opulence and sophistication, redefining the art of hospitality. These havens of refinement offer an immersive experience where impeccable service and unparalleled design intertwine.
Shangri-La Tokyo
Near Tokyo Station, Shangri-La Tokyo embodies lavishness with Forbes Five Star distinction. The panoramic gym, indoor pool, and acclaimed CHI spa offer indulgence fused with practicality. Refined Asian hospitality invites guests to a realm where extravagance and utility converge for an unforgettable stay.

Aman Tokyo
Aman Tokyo graces the pinnacle of Otemachi Tower, elevating guests gracefully above Tokyo's bustling streets. Amidst panoramic city vistas, an inner garden of tranquil repose emerges, bestowing an exclusive haven within Tokyo's financial heart. Each instant spent within Aman Tokyo encapsulates serenity, where personalized service and the embrace of breathtaking surroundings forge an unparalleled oasis of solace and luxury.

The Capitol Hotel Tokyo
Nestled in vibrant Akasaka, The Capitol Hotel Tokyu offers a serene five-star escape with easy access to Tokyo's shopping and dining. Hie Shrine's enchanting ambiance surrounds it, weaving luxury into a tranquil retreat.