To add or edit information on this page, please click here.
Kyoto is the shadow of ancient Japan – a city where most Japanese traditions, cultures, and old infrastructures are well preserved and are still practiced. This is why people flock Kyoto. They want to experience the old Japan.
Sophisticated and luxurious date is not hard to find in Kyoto. For you to experience the best date, the Mynt agency offers a wide selection of lovely ladies who will accompany you anywhere you'd want to go in the city. Aside from simple companionship they can spice up your vacation by giving you a world-class treatment, as a considerate, polite and generous gentleman.
Our current clients will also have the opportunity to be invited to our exclusive club. This membership lets them enjoy our confidential website contents like our models' online profiles, introductory videos, and photos. There are special events and promotions that are also sent to our clients and the VIP and Elite members are always prioritized and will be the first to be updated.
We guarantee privacy and confidentiality in every appointment, as well as a warm and charming atmosphere. As you enjoy your vacation and the company of your lovely date, both parties will have peace of mind. At the end of your appointment, our gf experience will leave you enchanted.
Some of the Model Companions Available in Kyoto:
More Models

Contact Us To Be Introduced to Secret Unlisted Models Many of our models have sensitive careers and are concerned for their privacy. As such, we have many models with us who are available for direct introduction only. They are too concerned to even have details about their lives online, in case someone might recognize them…
Enjoy Escorting Models in Kyoto, with the City's Attractions and Fun Entertainment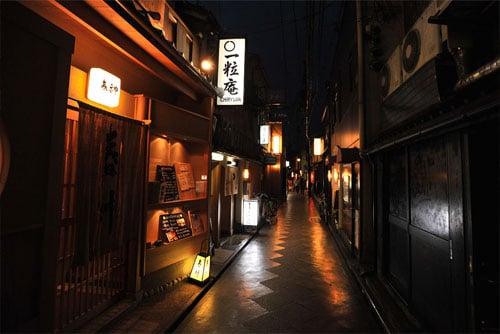 Kyoto is home to a lot of priceless treasures. Around 20% of the country's treasures are in the city. It has beautiful shrines. Their natural parks are very lovely. They also have the Kinkaku-ji and Ginkaku-ji, two of the most astonishing pavilions of Japan. The festivals and cherry blossom viewing are also an attraction in Kyoto. Here is a short list of the places that you can visit in Kyoto:
Kiyomizu-dera
Kinkaku-ji
Arashiyama
Fushimi Inari-Taisha
Nijo Castle
Ginkaku-ji
Ryoan-ji
Nanzen-ji
Tenryu-ji
Sanjusangen-do
katsura Imperial Villa
Ninna-ji
Shugakuin Imperial Villa
Eikan-do Zenrin-ji
Shoren-in
Yasaka Shrine
Kodai-ji
Otagi Nenbutsu-ji
To-ji
Tofuku-ji
Okochi Sanso
Chion-in
Kitano Tenman-gu
Shimogamo Shrine
Daitoku-ji
Saiho-ji
Philisopher's Walk
Kennin-ji
Nishi Honganji
Kozan-ji
Maruyama Park
Daigo-ji
Mount Hiei
Kurama-dera
Kyoto International Manga Museum
Enryaku-ji
Kyoto National Museum
Hongan-ji
Kamo Shrine
Daigoji in Kyoto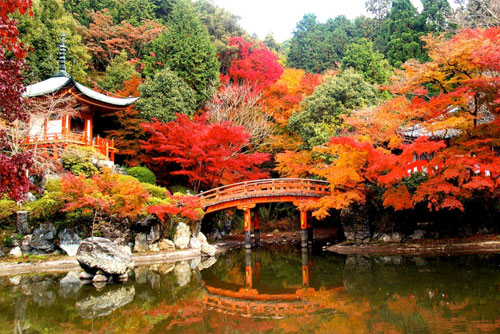 Weather
The moderate climate of Kyoto represents the typical Japanese weather. There is moderate snowfall, seasonal variations of warm days and cold nights. But the weather seldom gets extreme in Kyoto. Click here and learn more about the weather of the city.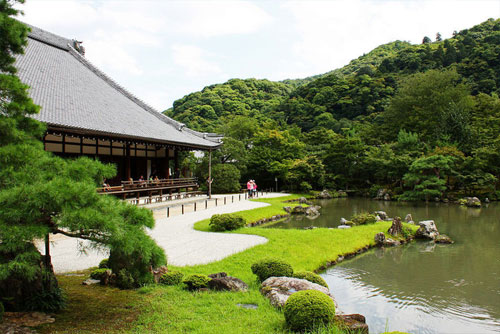 News
Be updated with the latest news and happenings from inside and outside the country. When you want to get reliable news, you can have it from the Ryoutan Shinbun, the local broadsheet of Kyoto.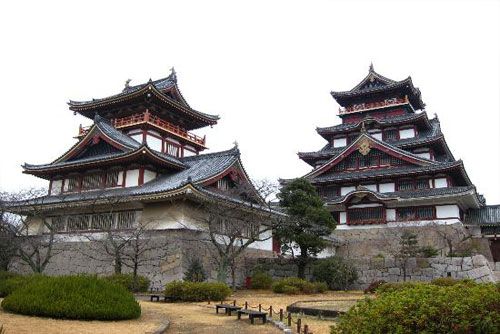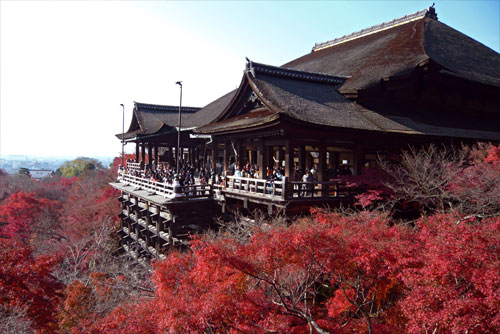 Business
Tourism has been Kyoto's strong industry. The festivals and the cultural heritage of the city are more than enough reasons for anyone to visit it. Ironically, however, the key industries of the city are info tech and electronics. The popular gaming console manufacturer, Nintendo, is based in Kyoto along with other major technological companies. Sake, the traditional drink of Japan, is also a traditional industry of the city. Check with your local embassy and the mayor's office to find out more about starting your own business in Kyoto.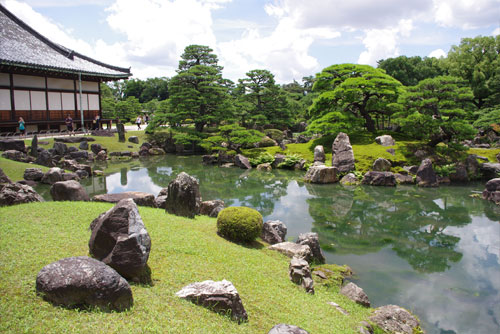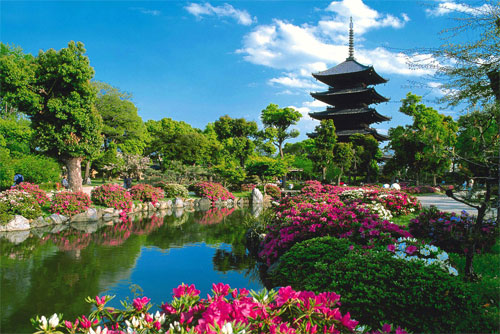 Luxurious Hotels in Kyoto for You and Your Lovely Escort Date
If there are instances that globalization has caught up with Kyoto's tradition, it's the number of modern and luxurious hotels that are in the city. If you want to experience a western luxury in the heart of the traditional Kyoto, we suggest you check the Ritz Carlton Kyoto. This hotel offers some of the best spas and other body treatments.
If you need more hotel suggestions, you might want to check with Trip Advisor and the Five Star Alliance.
Kyoto Nightlife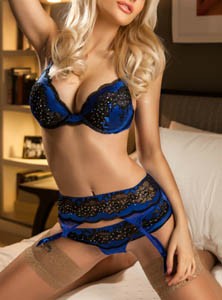 The nightlife of Kyoto is a fusion of gorgeous urban and cultural scene. The city has classic bars and cafes where you could taste the best of Japan's sake. The city's sushi houses are, needless to say, nothing but authentic. Kyoto also has a few clubs for you to enjoy dancing and partying.
Kyoto is a perfect venue to be romantic, wild, traditional, and what not. A different kind of sublime that you would feel from a place where tradition and modernization meet. Bring your lovely date to Kyoto and have a perfect evening.
Check Trip Advisor and know more about the best places at night in Kyoto.
More Information & Directions


For more detailed information about the city, view the definitive Wiki page here, with all the up-to-date details you'll ever need. Visit our escorts available in Tokyo!
Map of Kyoto