High-End Female VIP Escorts in Kyoto
Kyoto blends prestigious history with its imperial and fascinating spirit. Indulge in the city's heritage and discover its treasures with Mynt Models.
You're one appointment away from enjoying a serene escape in Kyoto.
Contact our dedicated concierges now for personal attention, and meet your dream date. 
Kyōto no erīto josei esukōtoējenshī
Elite Escort Agency in Kyoto
Mynt Models has been a respected annd world-renowned escort agency since 1991, providing exclusive escort services to clients who want the ultimate in professional matchmaking and first class female date introductions.
Our forte lies in providing customized luxury travel and personal concierge services. No matter where our valued clients may be, we provide exceptional, caring escorts and courtesans of the highest quality. 
The Mynt Models' reputation is founded on our sincere commitment to offering personally tailored experiences. We cater to the distinct requirements and preferences of each gentleman we serve.
Add an extra element of luxury and delight to your Kyoto vacation experience by bringing a Mynt Models elite travel companion to indulge in Kyoto's historic allure.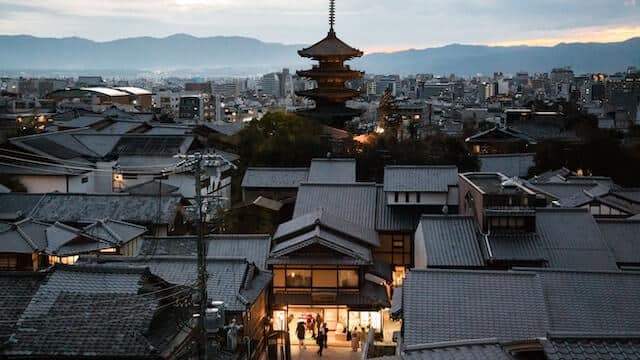 Kyōto no kōkyū josei konpanion
Discover Potential Matches Among Mynt Models Luxury Companions in Kyoto
The most discriminating, refined gentlemen can find an outstanding range of high-end GFE models catering to Kyoto. Preview a  few: 
Kyōto no kōkyū josei esukōtosābisu
Meet our Selection of Friendly Dating Companions & Luxury VIP Models
We don't introduce you to just any lady. Our high-quality services are tailored to your preferences. Our beautiful, adorable model companions are tiered into three so you can find the ideal lady to meet for private, discreet, premium experiences matched to your own level of sophistication.

Explore our model gallery selection for a brief preview, and contact us to gain access to the private area with full, uncovered profiles. You can meet beautiful female escorts with us anywhere in the world.
Our lovely Platinum gallery models possess all the minimum requirements of our stringent standards. The charisma and presence of these models of natural beauty and successful business women make her stand out.
The beautiful ladies we provide in the Diamond gallery are among the most elegant, first class escorts globally, including friendly high-caliber models and caring starlets.
Experience the preserved culture of ancient Japan with your exquisite luxury travel escort. Let Mynt Models elevate your first class travels with cheerful, refined company.
Why Consider Applying as a Mynt Models VIP Member
As you peruse our portfolio for the ultimate luxury travel companions, our VIP membership is also open to applications from interested gentlemen who are frequent callers. Only our present clients are eligible to be considered for exclusive inclusion to the private circle of our preferred Members.
1. Your privacy is our number one priority.
We take the protection of your identity and security seriously. We employ strict privacy policies to ensure 100% confidentiality forever. Any of our esteemed gentleman can rest assured their serene Kyoto vacation includes their privacy and confidentiality as our highest priority.
2. Stunning model companions in Kyoto.
Our companionship services are designed to cater to the most discerning clients who deserve nothing but the best. Each model escort applicant undergoes a rigorous assessment and training process to ensure we select only the most refined and exquisite ladies. This leaves only a fraction of women whose beauty, intelligence, and exceptional social skills meet our high, exacting standards. We select approximately 1 out of 200 applicants.
3. Professional Elite Escort and Courtesan Introductions
Our premium escorts in Kyoto are available to accompany you for any appropriate occasion. We ensure your experience is nothing short of exceptional, whether you require a discreet companion for an elite corporate function, a romantic dinner, or an exciting weekend out of town for luxury travel. 
Rely on us to match your preferences perfectly, and rest assured that discretion and professionalism are always our upscale agency's highest priorities.
We create beautiful connections. Experience discreet escort dating in Kyoto.
Why Choose Mynt Models for Kyoto Escort Services
Explore the top reasons why first class agency Mynt Models is the premier choice for female escorts in Japan's Culture Capital.
Friendly, feminine women of intelligence and refinement are ideal for accompanying you for luxury travel and dining affairs. These beautiful courtesans with their sweet, kind natures and well-bred heritage blend perfectly Kyoto's geishas.
We are world-renowned for our absolute discretion and confidentiality among the high profile and executive individuals alike. All our model companions sign non-disclosure agreements to uphold your safety and privacy.
We aim to connect special individuals for special moments. The Mynt Models companion experience is intended to be a mutually enjoyable time, and a beautiful exchange of positive energies in Kyoto's historic districts.
How You Can Date Refined Female Escorts in Kyoto
If you're interested in booking a date with one of Mynt Models' exclusive female escorts in Japan, here's everything you need to know to start proceedings.
Contact us. Please send us a message via email for an initial consultation and verification. This personal touch ensures you're attended to perfectly.
Log in to the portal. After being verified, log in to a portal created just for you. View potentially suitable models that match your preferences.
Select your escort date. Choose a model you'd like to invite. Your concierge will confirm her availability. Arrangements will be made for you and your VIP escort to meet on the requested date.
Leave us feedback if you're comfortable. Your confidential comments are welcomed and appreciated. We look forward to pampering you as you deserve.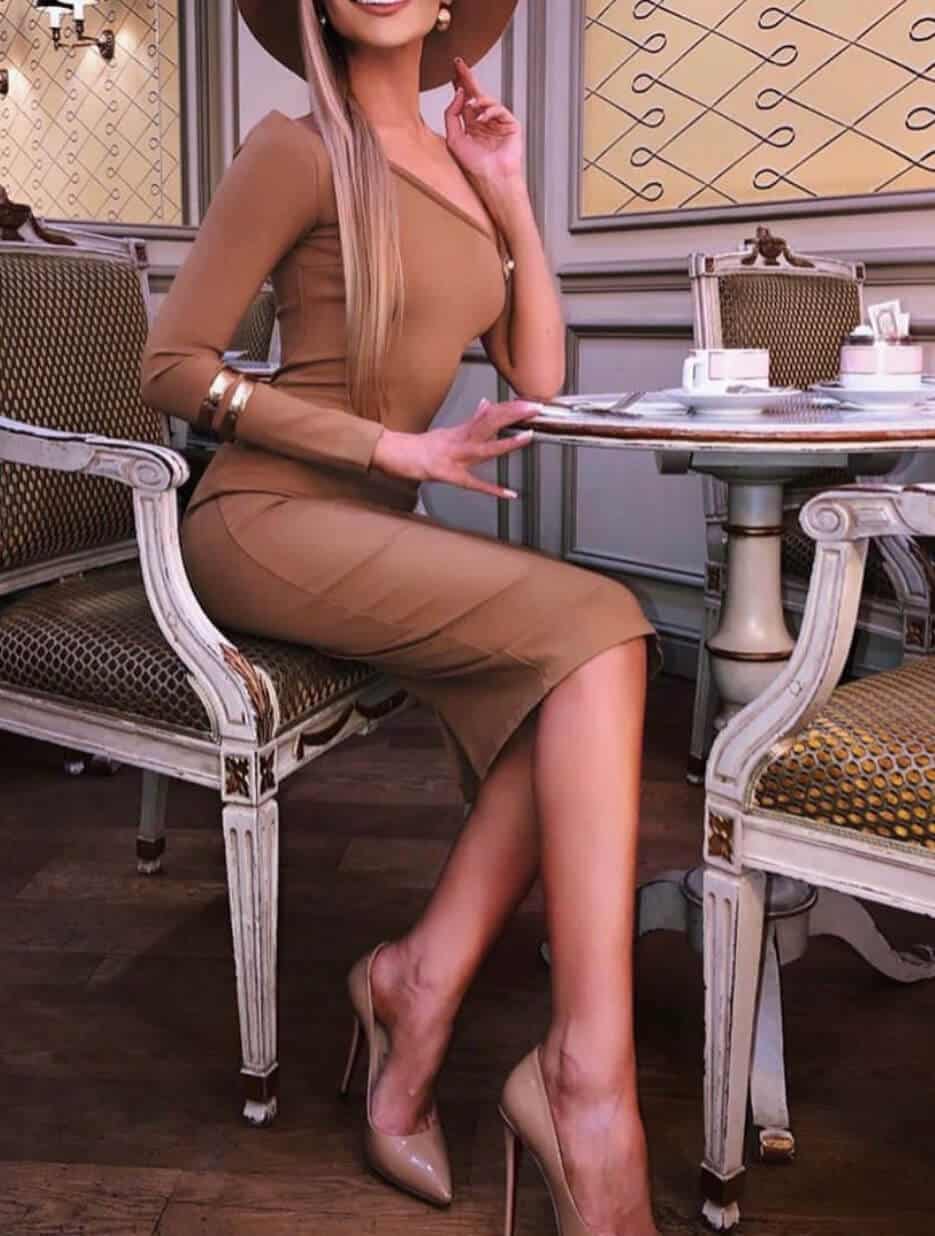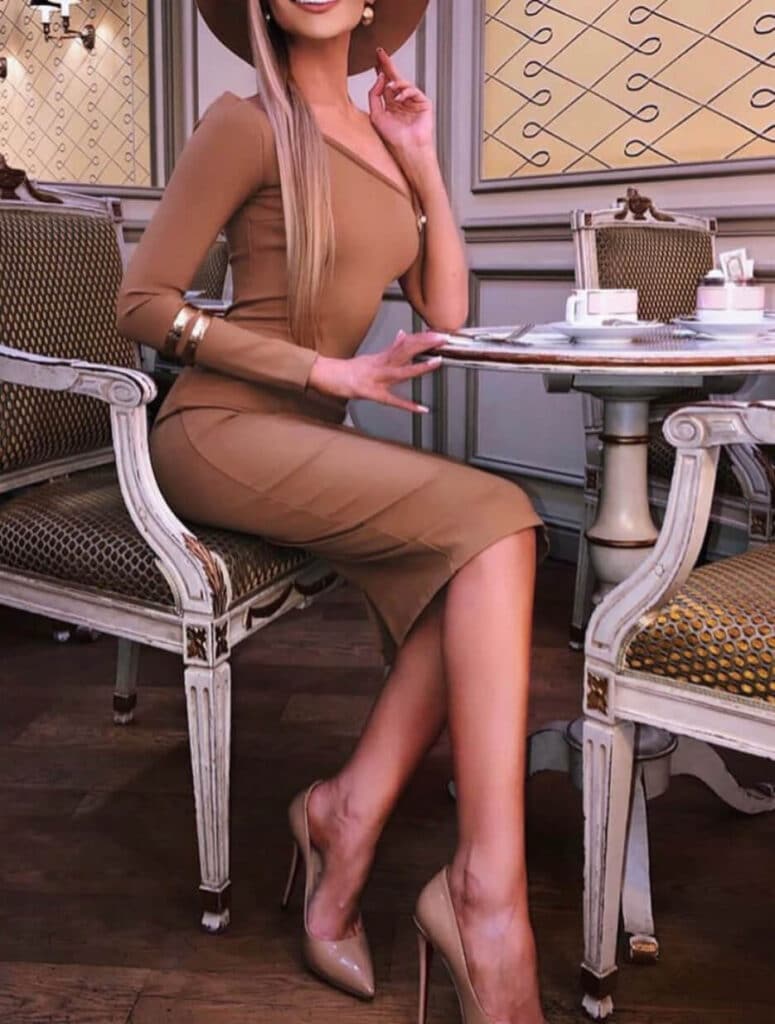 Your dream VIP female model escort in Kyoto is just an email away.
Our Kyoto VIP Travel Companions and Courtesans Cater Exclusively to the Most Sophisticated Clientele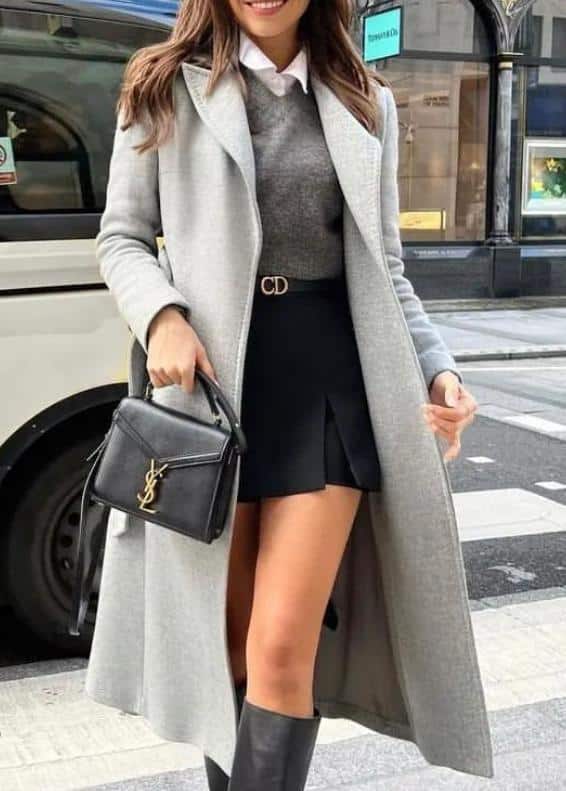 Mynt Models has been treating every gentleman as our only client since 1991. Personal attention is one of our most beloved hallmarks. This VIP concierge agency is not your typical billionaire dating escort service, as we do not offer full-time, by-the-hour escorts, and are highly selective with our clientele.
We introduce friendly, cultured and educated VIP companions worldwide to sophisticated callers, strictly by appointment. We offer personalized service of the highest caliber, ensuring memorable experiences that will last a lifetime, with adorable women.
Our list of refined, high-calibre clientele includes:
Bring a Mynt Models caring girlfriend to be assured of an unforgettable luxury travel experience.
Are you the next gentleman to experience a luxurious time and fantastic model company in Kyoto?
Delve into Kyoto's Culture and History with Mynt Models VIP Companions
Ancient temples and shrines preserved pre-war traditions, and an immersive cultural exploration awaits you.
Must-visit Locations in Kyoto with Your Travel Companion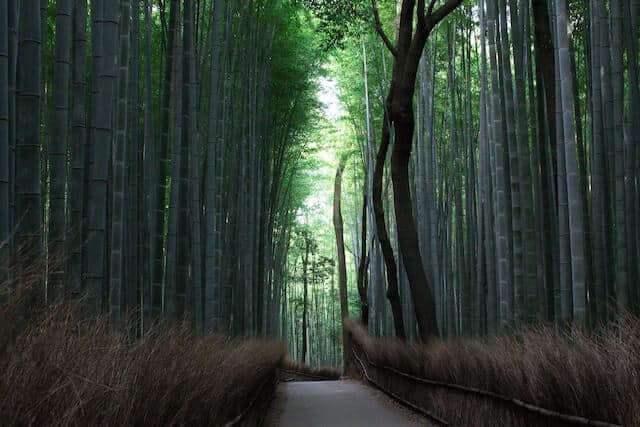 Embarking on a journey to Kyoto is an enchanting experience, but when you have the delight of exploring this captivating city with a stunning luxury travel escort, it's even more extraordinary.
For a laidback and serene date, head to the Arashiyama Bamboo Grove in western Kyoto. Stroll through the enchanting bamboo forest, where the towering bamboo shoots create a magical atmosphere. Enjoy the tranquility as sunlight filters through the dense greenery.
To fully immerse yourself in Kyoto's rich cultural heritage, visiting Kiyomizu-Dera is a must. This historic temple, founded in 778 AD, is a UNESCO World Heritage Site and one of Kyoto's most iconic landmarks. Explore the stunning temple complex, with its unique architecture, beautiful gardens, and panoramic city views.
To fully immerse yourself in Kyoto's rich cultural heritage, a visit to Kiyomizu-dera is a must. This historic temple, founded in 778 AD, is a UNESCO World Heritage Site and one of Kyoto's most iconic landmarks. Explore the stunning temple complex, with its unique architecture, beautiful gardens, and panoramic views of the city.
Experience Kyoto's Vibrant Nightlife with a VIP Escort
As the sun sets over this enchanting city, Kyoto comes alive at night with a plethora of upscale bars, trendy nightclubs, and hidden gems waiting to be discovered.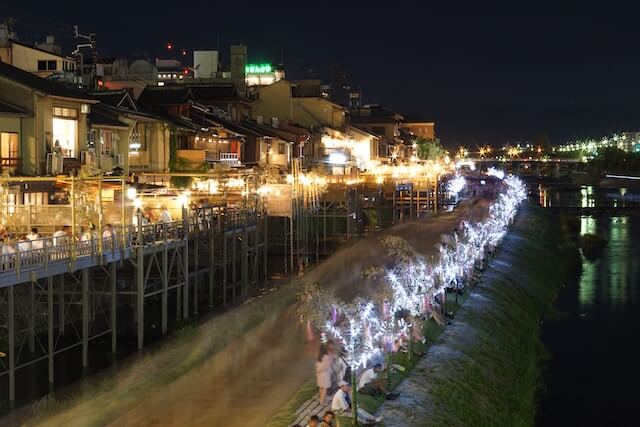 Kitsune Kyoto. Immerse yourself in the vibrant and dynamic Kyoto nightlife scene at Kitsune. Enjoy a wide selection of cocktails, spirits, and beers, as you mingle with the city's hip and fashionable crowd. With its exciting atmosphere and lively energy, Kitsune is a must-visit destination for any night owl in Kyoto.


The Bar at The Ritz-Carlton Kyoto. Step into a world of refined elegance and sophistication. With its warm and inviting atmosphere, impeccable service, and extensive selection of premium spirits and cocktails, this bar is the perfect place to unwind after exploring Kyoto.


Chambers. Chambers is a renowned nightclub in the heart of Kyoto, offering an unforgettable nightlife experience that leaves partygoers in awe. Chambers offers an extensive selection of premium spirits, creative cocktails, and signature drinks to complement incredible music.
Consider your VIP companion's preferences and rely on trusted sources like TripAdvisor to recommend vibranthotspots when planning your itinerary.
Kyoto sits in the heart of Japan, cradled in a basin surrounded by mountains that enhances the city's allure as a year-round destination for tourists worldwide
In spring, Kyoto blushes with a symphony of cherry blossoms, adorning the city with ethereal hues of pink and white. The air carries a gentle warmth, enticing visitors to wander through ancient temples and serene gardens. 
When visiting in the Autumn, Kyoto is painted red and gold. The splendor of fall foliage transforms every corner of the city into a masterpiece, tempting you to embark on enchanting strolls along the Philosopher's Path or to seek solace in the splendid gardens of Kinkaku-ji.
Tourists also flock to Kyoto in summer and winter, with each season's allure. Whether it's the fleeting beauty of cherry blossoms, the vibrant energy of summer, the captivating hues of autumn, or the ethereal charm of winter, Kyoto's weather sets the stage for unforgettable experiences in the company of a lovely courtesan.
Check the city's live weather here.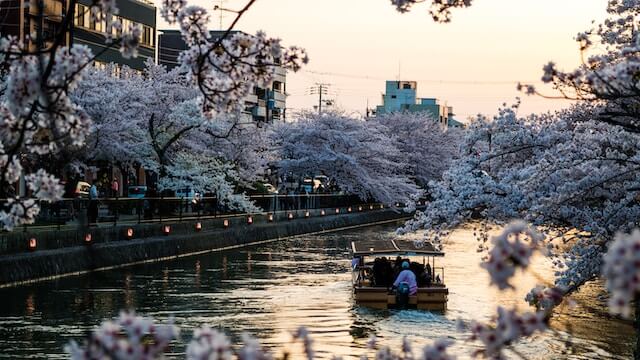 Embracing its historical significance while embracing modernity, Kyoto stands as a vibrant hub of innovation and entrepreneurship. A diverse range of industries, including technology, manufacturing, tourism, and traditional crafts, fuels its economic prowess.
Kyoto's vibrant business and economic landscape will enchant businessmen seeking a blend of rich heritage, technological innovation, and entrepreneurial zeal.

Mynt Models is a go-to choice for entrepreneurs and business magnates who want to add some excitement and indulgence to their work travels in Kyoto. Our luxury VIP escorts make the perfect companions for business and leisure, ensuring your trip is an unforgettable experience. See our list of exclusive services.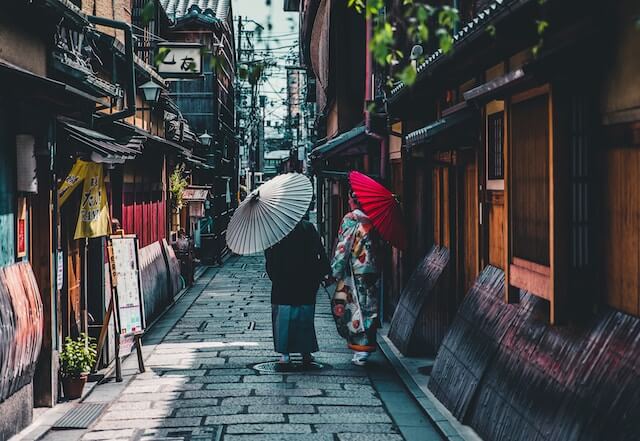 Stay in the Lap of Luxury in Kyoto
Step into a world of grandeur and tranquility at these exquisite hotels, where attention to detail and a commitment to excellence are second nature.
The Ritz-Carlton Kyoto. This iconic 5-star hotel combines traditional Japanese design elements with modern opulence. With breathtaking views of the Kamogawa River and the Higashiyama Mountains, impeccable service, and elegantly appointed rooms and suites, The Ritz-Carlton Kyoto sets the standard for refined luxury in the city.


Hoshinoy
a Kyoto. This opulent ryokan-style hotel showcases the essence of Japanese hospitality, offering meticulously designed rooms with private open-air hot spring baths, exquisite kaiseki cuisine, and a serene setting surrounded by bamboo groves and gardens.


Four Seasons Hotel Kyoto. This luxurious oasis boasts a prime location in the historic Higashiyama district, offering stunning views of the surrounding temples and gardens. The hotel seamlessly blends traditional Japanese aesthetics with contemporary comforts, featuring exceptional dining options and a serene spa that ensures a truly unforgettable stay.