To add or edit information on this page, please click here.
ELITE ESCORTS IN HONG KONG ESCORTS
The towering skyline of Hong Kong resonates to the whole world, making the city one of the world's most favorite destinations. Hong Kong has been called with a lot of names, Asia's gateway, Little China, and the World's Shopping Center. You would be surprised to know how the city continues to improve through the years.
Travelling alone in Hong Kong is definitely a no-no. You need to be with an entertaining travel companion and spend a very lovely and sexy vacation in this global city. The Mynt agency gives you a great selection of the finest companions. Enjoy the buzzing streets of the city, taste their authentic Chinese cuisine, or just spend a lovely dinner in one of the city's skyscrapers – as long as you're with our lovely, luxury models you will experience a one of a kind treatment, as a considerate, polite and generous gentleman. Because that's the kind of escort Hong Kong offers, luxury.
If you become a member of our exclusive club, you will enjoy viewing our models' profiles with lots of photos and videos. You will also have premium updates of new models, as well as events from the circle of our stunning ladies. Contact us and inquire how you can become a VIP or Elite club member.
As always, we implement total privacy and a strict non-disclosure policy for all of our appointments. We'll give you peace of mind and a sparkling environment. You will enjoy our world class girlfriend experience. We are excited to show it to you personally.
Some of the High Class Escorts Available in Hong Kong:
More Models

Contact Us To Be Introduced to Secret Unlisted Models Many of our models have sensitive careers and are concerned for their privacy. As such, we have many models with us who are available for direct introduction only. They are too concerned to even have details about their lives online, in case someone might recognize them…
Enjoy the Best Attractions and Fun Entertainment in Hong Kong with Your Model Date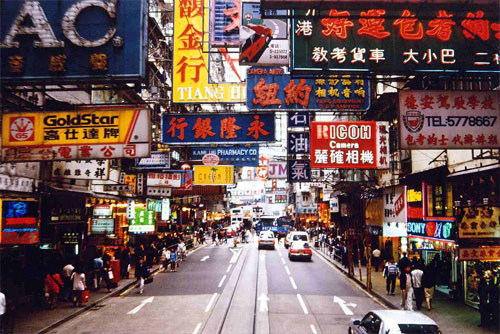 Hong Kong is divided into 2 major parts. The northern part of the island is where the busy streets of the cosmopolitan area are located. But down south is a quiet escapade waiting for you to discover. Southern Hong Kong boasts of the traditional and cultural heritage of the city. There is also a diversity of religion in Hong Kong including Confucianism, Taoism, Buddhism, and other religious sectors. The Big Buddha has kept an eye over the Lantau Island. The Wong Tai Sin Temple of Hong Kong is also a popular attraction to tourists. Complete your tour in the city by visiting these places in Hong Kong:
Hong Kong Disneyland
Victoria Peak
Ocean Park Hong Kong
Lantau Island
Ngong Ping 360
Po Lin Monastery
Lamma Island
Ten Thousand Buddhas Monastery
Clock Tower
Man Mo Temple
Convention and Exhibition Centre
Kowloon Park
Space Museum
Wetland Park
Zoological and Botanical Gardens
Madame Tussauds Hong Kong
Cheung Chau
Hong Kong Heritage Museum
Victoria Park
Flagstaff House
Sok Kwu Wan
San Tung UK Museum
Hong Kong Museum of Medical Sciences
University Museum and Art Gallery
Hong Kong Police Museum
Hong Kong City Hall
Ma wan Park
Yim Tim Tsai
Former French Mission Building
Victoria Bay in Hong Kong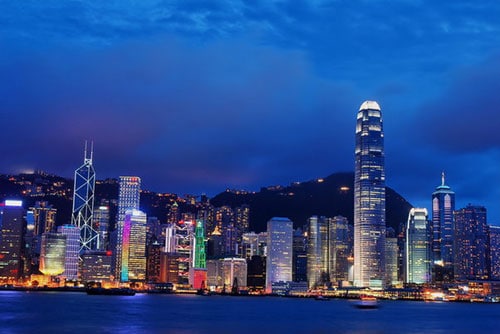 Weather
Hong Kong enjoys a subtropical climate that brings humid and hot summers and occasional thunderstorms. The city also experiences typhoons during the summertime. If you want to make sure you'd experience the best of Hong Kong's weather during your vacation, click this link to get the necessary information.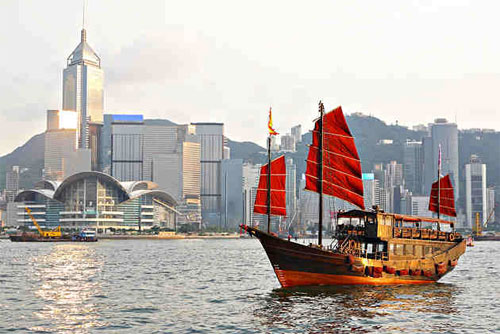 News
You will find sources of the latest news while in Hong Kong. And what's better is that some of their daily papers are published in English. The Standard and the South China Morning Post are two English newspapers circulated in the city.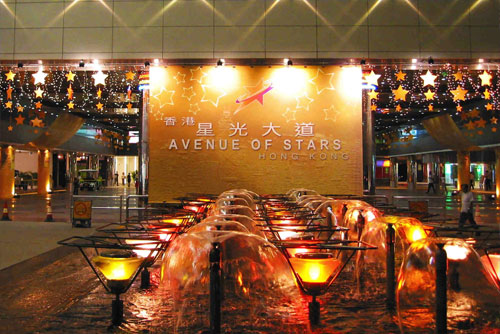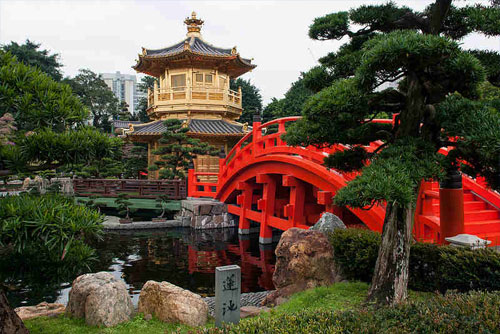 Business
Hong Kong is one of the leading financial centers in the whole world. The Hong Kong dollar is among the most traded currency, currently ranking 8th. The Port of Hong Kong is also one of the world's busiest, handling transshipment, cargo, and passengers. As the city's economy skyrocketed over the last 2 decades, Hong Kong experienced an influx of people coming in and out of the country at any time of the year. Some people visit the city to do major shopping, making the city one of the world's best cities to shop. There are some who even spend a few days to do business in the city. If ever you are interested in starting your own business in Hong Kong, visit your local embassy or the mayor's office to know about business licenses, permits, payments and more.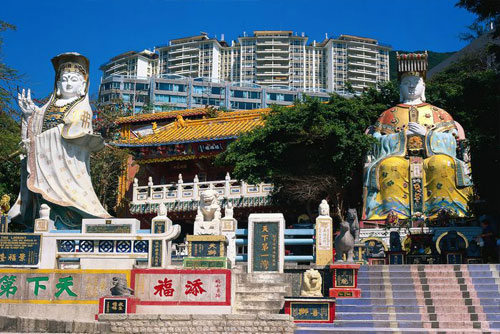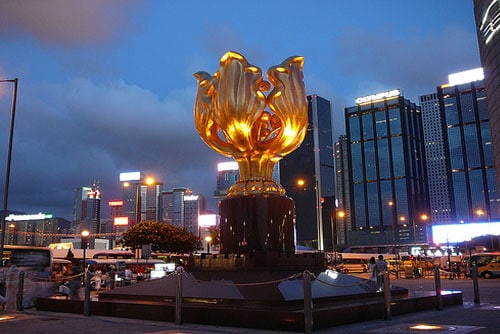 Luxurious 5-star Hotels in Hong Kong
If you think that all of the skyscrapers in the city are office establishments, you are mistaken. Almost a quarter of Hong Kong's skyline are towering hotels, all of them offering world class luxury stays. Two of the 5-star hotels that are popular in the city are the Hotel InterContinental Hong Kong and the Four Seasons Hotel. Experience world class dining and top of the class relaxation in the amenities of these lovely hotels. On top of all that, the breathtaking view right outside your window will make you fall in love with Hong Kong even more.
Check with Five Star Alliance and the trusted reviews from Trip Advisor just in case you're still open for more hotel suggestions.
Hong Kong Nightlife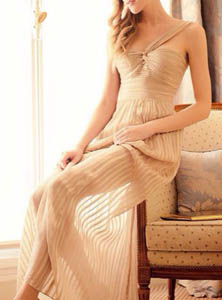 In a global city like Hong Kong, you will experience all kinds of offerings of a great nightlife. From wet, wild, and lively, to sedate, peaceful, and classy night-outs, you will get all of these in the city. You can experience a live view of the skyline at the Ozone Bar and the Sugar Bay. The Sky Lounge of Sheraton offers the same kind of view as well. You can party in one of their dance clubs and night bars.
It will be a very fun and entertaining night in Hong Kong, and the city's nightlife will make sure you and your date will never forget Hong Kong for the rest of your life.
Check Trip Advisor for the latest and hottest nightspots of Hong Kong.
More Information & Directions


For more detailed information about the city, view the definitive Wiki page here, with all the up-to-date details you'll ever need. Visit our escorts available in Singapore!
Map of Hong Kong