Florida's warm climates, an impressive stretch of pristine beaches, and diverse attractions make it a breathtaking destination for a lovely vacation. Busy, private gentlemen like you deserve a sparkling time, and what better way to spend it than with a Mynt Models elite escort in Florida by your side?
Schedule an appointment with us to get started.
A Glimpse of Our Florida Elite Courtesans
Exclusive to Florida, an exceptional selection of elite celebrity and model escorts await your invitation. Browse our model gallery selection.
Our Elegant International VIP Models
Take your escapades beyond the shores of Florida. We have categorized our premium companions into three tiers to help you find the ideal escort for private, discreet, and high-quality experiences.
Our Platinum-level VIP introductory female escort Florida offers consist of fresh, young models and professional ladies who surpass the minimum of our standards of excellence.
Comprising high-caliber models and rising starlets, our companions at the Diamond Level are a step above, making their company in Florida a luxurious treat.
When nothing but perfection will suffice, our Red Diamond companions embody flawless beauty, sophistication, and intelligence. Exclusively reserved for our tasteful and cultivated members.
Breathtaking Beauties, Breathtaking Florida
Immerse yourself in the finest companionship encounter alongside an exquisite and alluring female escort in Florida.
Florida Elite Escort Agency
As a reputable escort agency, Mynt Models has an impressive range of sophisticated VIP escorts, models, and courtesans available in the Sunshine State including Miami, Orlando, Tampa, and Wellington. The elite escorts Florida offers are warm and affectionate, especially to discerning, respectful gentlemen who book their company.
Our concierge and matchmaking services are beyond compare as we offer you a superior girlfriend experience in Florida.
Gift yourself an amazing time with Mynt Models Florida Escorts.
Elite Escort Services in Florida
Experience luxury like never before with Mynt Models' Elite Escort Services in Florida. Discover elegance, sophistication, and unforgettable moments with our exclusive companions. Your preferences are our priority.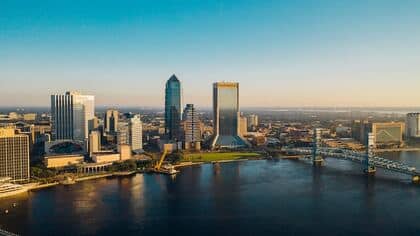 Delight in the Extraordinary Advantages That Lie Ahead
A Mynt Models membership guarantees a discreet and extraordinary dating experience not just in Florida, but anywhere in the world.
Why Choose Mynt Models' Florida Elite Escort Services
Discover what makes us the ultimate choice for stunning female escorts in the Sunshine State.
Wonderful feedback via word of mouth from our most influential clients has spread our trusted name all over the world. Find out for yourself by experiencing firsthand the Mynt Models indulgence.
At Mynt Models, we pride ourselves on curating a selection of smart and sophisticated escort companions who are not only stunning but also intellectually stimulating. What else could you wish for?
Meticulously tailored to individual preferences, Mynt Models crafts unique travel experiences accompanied by elite stunning women. We ensure every moment is curated to perfection.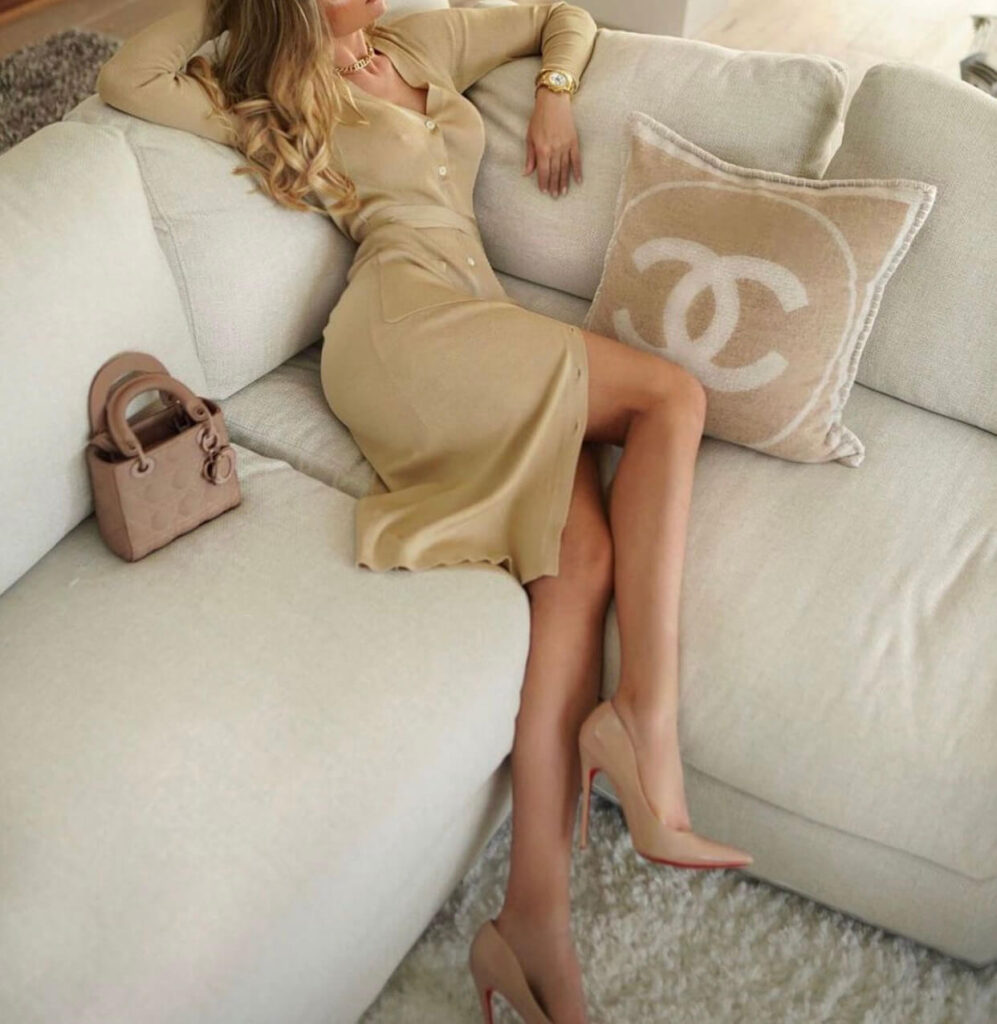 How You Can Date Florida Elite Escorts
Contact us. Send us a message via email for an initial consultation and verification. This personal touch ensures you're attended to perfectly.

Log in to the portal. After being verified, log in to a portal created just for you. View potentially suitable models that match your preferences.
Select your escort date.

Choose a model you'd like to invite. Your concierge will confirm her availability. Arrangements will be made for you and your VIP escort to meet on the requested date.

Leave feedback. Your confidential comment about your experience with our agency is important to us. It is instrumental in our continuous efforts to enhance our services and ensure you receive the pampering you deserve.
Your dream VIP elite escort is ready and waiting.
Our Luxury Female Escorts and Courtesans Cater to Only the Finest Clientele in Florida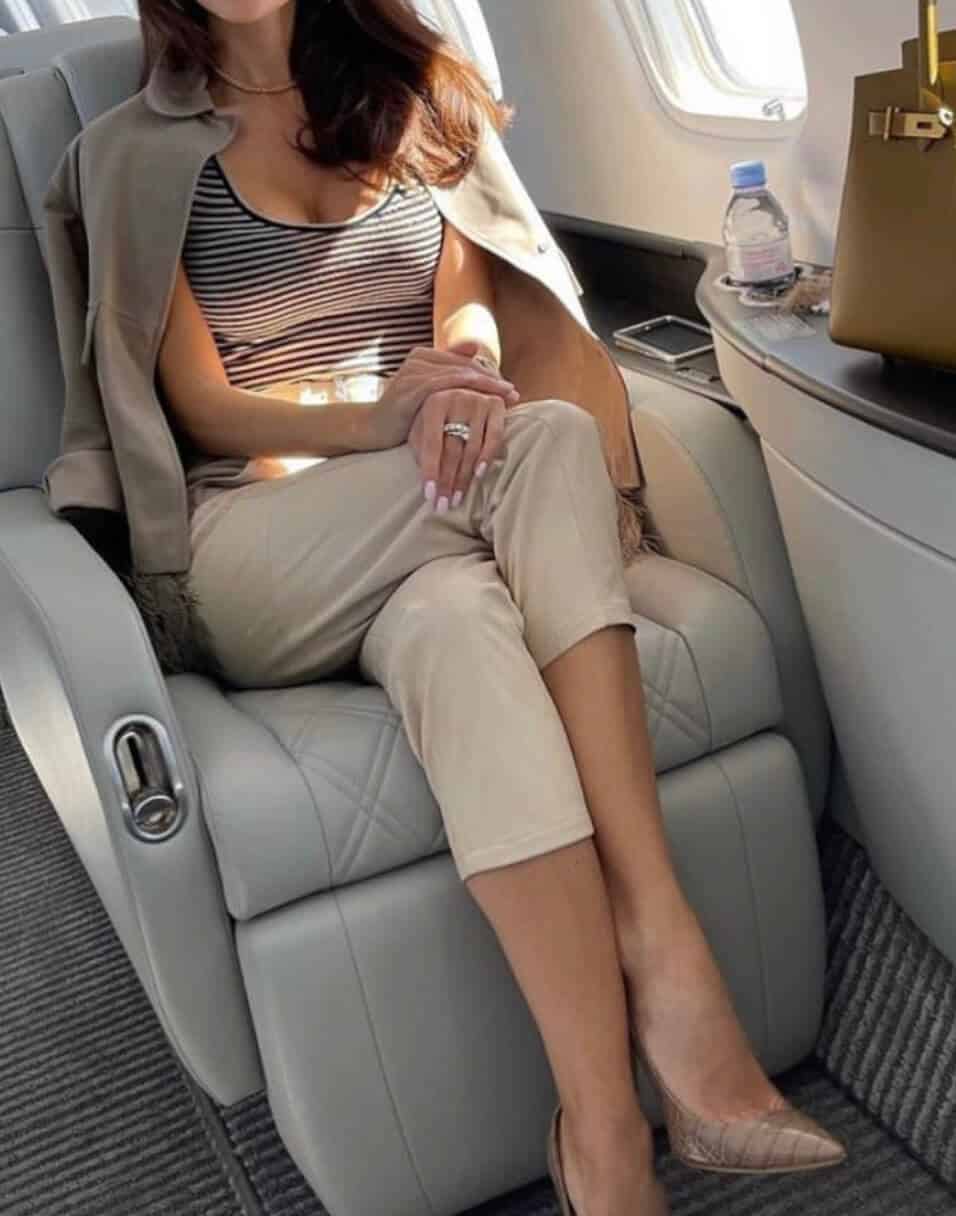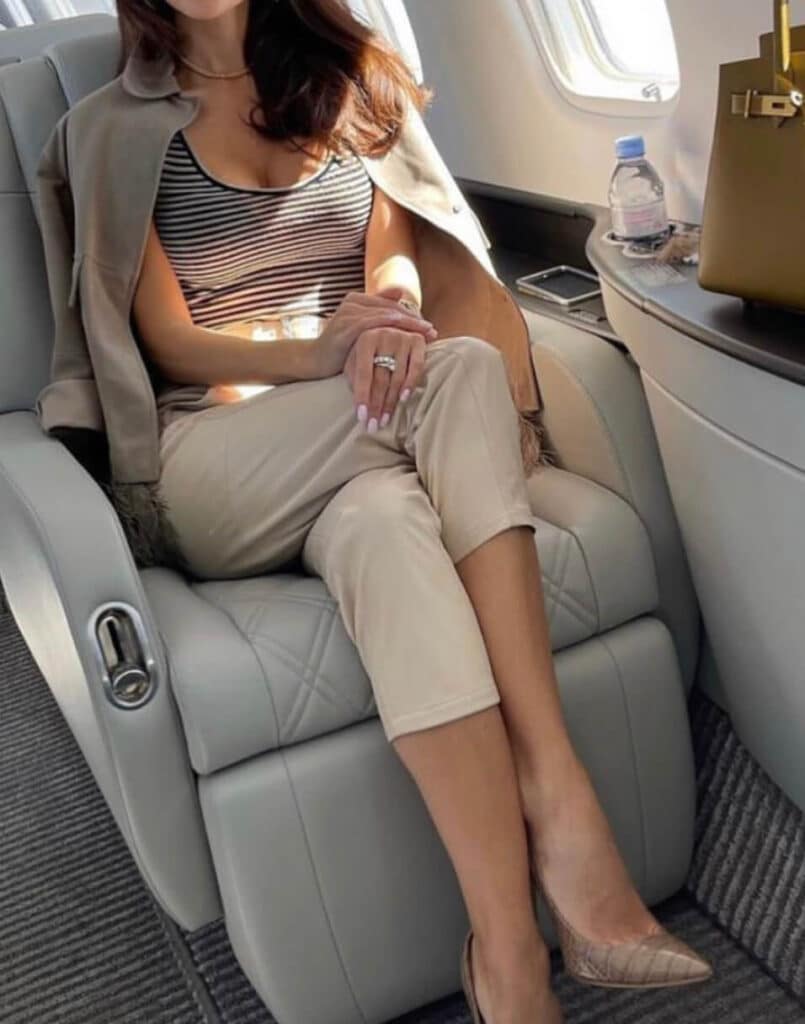 Mynt Models Escort Agency Florida has continuously adhered to its motto: to treat every private gentleman like he is our only gentleman. Our high-end escort services in Florida offer much more than just billionaire dating, we're a premium VIP travel concierge.

Mynt Models does not provide full-time by-the-hour escorts, and we do not entertain every caller. We introduce you to new-to-the-industry, refined, and intelligent VIP celebrity escorts through an appointment.
Our list of refined, high-caliber clientele includes:
Beachfront and Beyond in Florida
Indulge in the pinnacle of sophistication with a curated selection of elite companions, as you explore the finest offerings of the Sunshine State.
Marvelous Date Ideas with a Florida Female Escort
Share Florida's warmth and charm with stunning beauty. These captivating destinations serve as a romantic backdrop for sparkling conversations and getting to know your GFE date.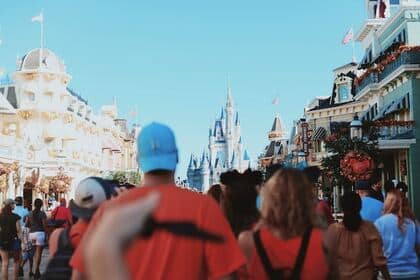 Nestled along the pristine shores of Palm Beach, The Breakers exudes timeless elegance with its Mediterranean-style architecture and lush gardens. Enjoy a leisurely day lounging by the private beach or indulge in a couples' spa retreat. Dine at one of the resort's award-winning restaurants, where every meal is a culinary masterpiece.
A string of tropical islands, the Florida Keys offer a paradise for adventure seekers, with vibrant coral reefs and turquoise waters. Embark on a private yacht excursion, exploring secluded coves and snorkeling in crystal-clear waters. Afterward, savor a romantic dinner on the deck, illuminated by a breathtaking sunset.
Art Basel, a global art fair, transforms Miami into a hub of contemporary creativity, showcasing the works of the world's most influential artists. Wander hand-in-hand through the vibrant exhibits, engage in thought-provoking conversations, and attend exclusive events. Conclude the evening with a private jet or helicopter charter for an unforgettable aerial view of the city's skyline.
For a complete immersion into the charm of this vibrant destination, it's worth considering visiting some of its other notable spots:
The Famed Florida Nightlife
In Florida, the nightlife caters to diverse tastes, offering options for those craving vibrant clubs, beachfront cocktails, or the melodic tunes of local bands; there's a perfect spot for everyone!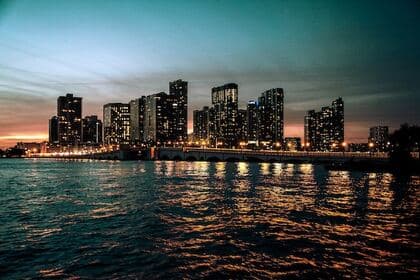 Victoria & Albert's. Indulge in a culinary masterpiece at this prestigious Michelin-starred restaurant in Orlando. Victoria & Albert's offers an exquisite tasting menu with meticulously crafted dishes, paired with an extensive wine selection.

Naoe. Naoe is an intimate and exclusive Japanese dining experience located in Miami. Chef Kevin Cory curates an omakase menu using the finest seasonal ingredients, presenting each dish with precision and artistry. The restaurant's serene and minimalist setting provides a tranquil backdrop for an extraordinary culinary journey.
LIV at Fontainebleau.This iconic Miami Beach nightclub is known for its lavish design and high-energy atmosphere. A-list DJs and performers grace the stage, while the dance floor pulses with excitement. You and your escort companion can expect a glamorous night of dancing and entertainment, surrounded by a chic and vibrant crowd.

Celine Orlando redefines upscale nightlife with its sophisticated ambiance and cutting-edge entertainment. The venue boasts multiple levels, each offering a unique experience, from live music to high-energy DJ sets.
Florida is renowned for its inviting climate, characterized by warm temperatures and ample sunshine throughout the year – it's called the Sunshine State for a reason.
Tourists flock to Florida year-round to bask in its enviable climate. The promise of endless summer days and comfortable winter escapes make it an ideal destination for those seeking an array of outdoor adventures and leisurely pursuits.
Summer in Florida invites visitors to revel in its sun-soaked splendor. With beaches stretching along the coastlines, water sports, vibrant nightlife, and exhilarating theme parks like Walt Disney World and Universal Studios, activities are abundant for those seeking excitement and relaxation alike.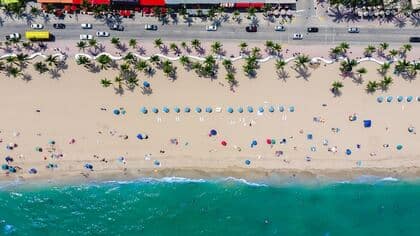 A refreshing escape from colder climates, winter in Florida is mild and ideal for golfing, spa retreats, cultural exploration, and wildlife encounters. Strolling through botanical gardens, savoring delectable seafood, or exploring historic sites like St. Augustine's Castillo de San Marcos are just a few of the enriching experiences that Florida's winter has to offer, best enjoyed in the company of a Mynt Models elite escort.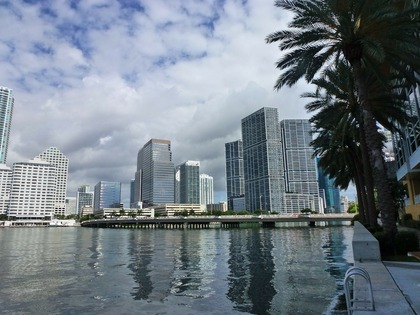 Florida boasts a diverse and thriving economy, fueled by industries ranging from tourism and agriculture to technology and finance. Its strategic location, business-friendly policies, and robust infrastructure have made it a hub for national and international commerce.
For discerning professionals, inviting a Mynt Models companion to join business meetings and accompany them on trips to Florida can be a transformative experience. Our companions are not only elegant and refined but also possess a and level of sophistication that complements the high-stakes world of business. Their presence adds an element of charm and intelligence, creating an atmosphere conducive to building meaningful connections and facilitating successful negotiations.
The Most Luxurious Florida Resorts
Indulgent resorts dot Florida's shores. Have a sparkling escape with your escort companion at these luxurious hotels and resorts.
Acqualina Resort & Residences. This oceanfront retreat in Sunny Isles Beach offers opulent suites and panoramic views of the Atlantic. The pièce de résistance is the ESPA spa, where couples can unwind with bespoke treatments, further enhancing their lovely experience.

The Ritz-Carlton, Naples. Perched on the Gulf of Mexico, The Ritz-Carlton in Naples exudes a blend of timeless luxury and coastal charm. The lavish accommodations feature private balconies, allowing guests to savor breathtaking sunsets.

The Breakers, Palm Beach. A bastion of grandeur, The Breakers is an architectural masterpiece that exudes old-world charm and modern sophistication. The oceanfront suites offer a lavish retreat, while the Mediterranean-style courtyards transport guests to a world of refined tranquility.