Schedule an appointment with us to meet some of our carefully selected, incredible beauties.
Premium Female Escort Agency in Miami
You might be wondering what kind of escort services Miami offers. Allow us to source and provide the high caliber of educated, lovely escort model you expect. Mynt Models is the premium choice for meeting exquisite models, accomplished actresses and successful career ladies.

Take in Miami's heat with a beautiful, discreet escort companion. Give yourself the gift of an amazing trip to Miami with Mynt Models.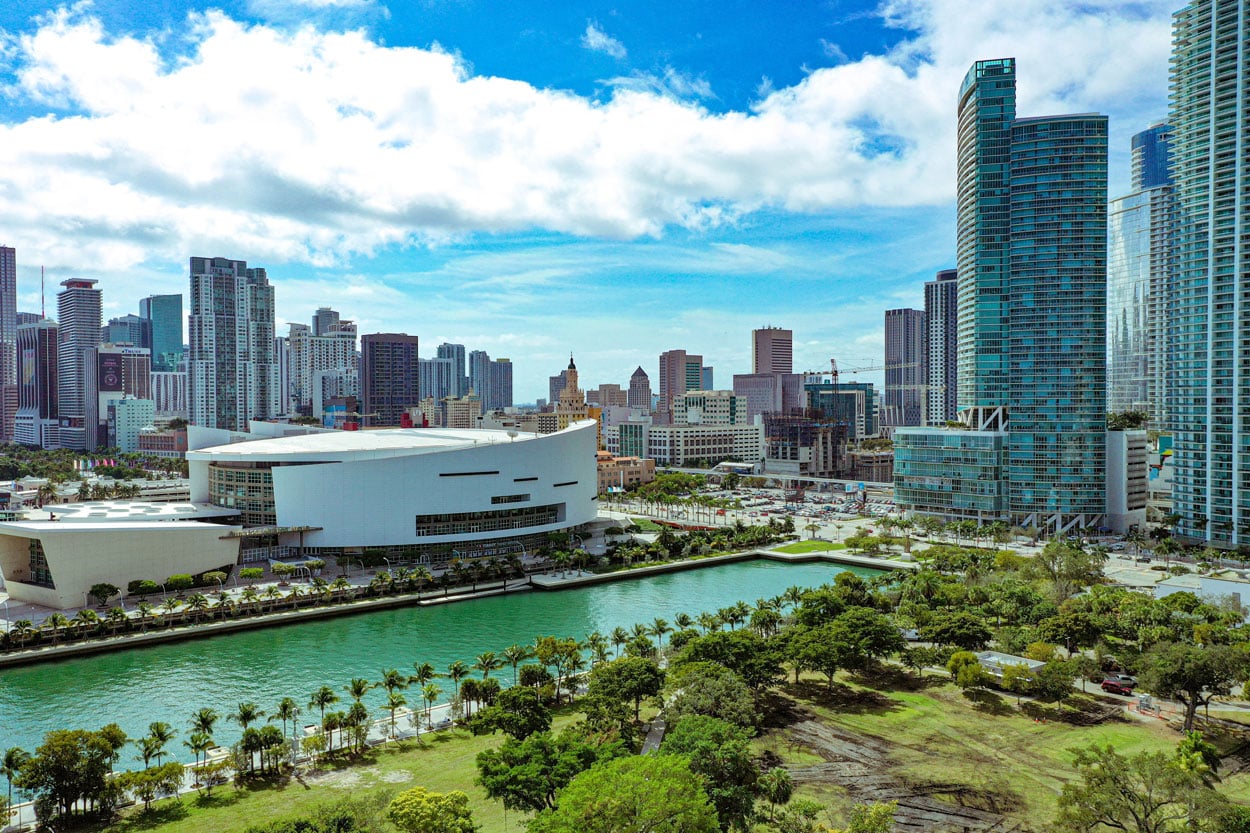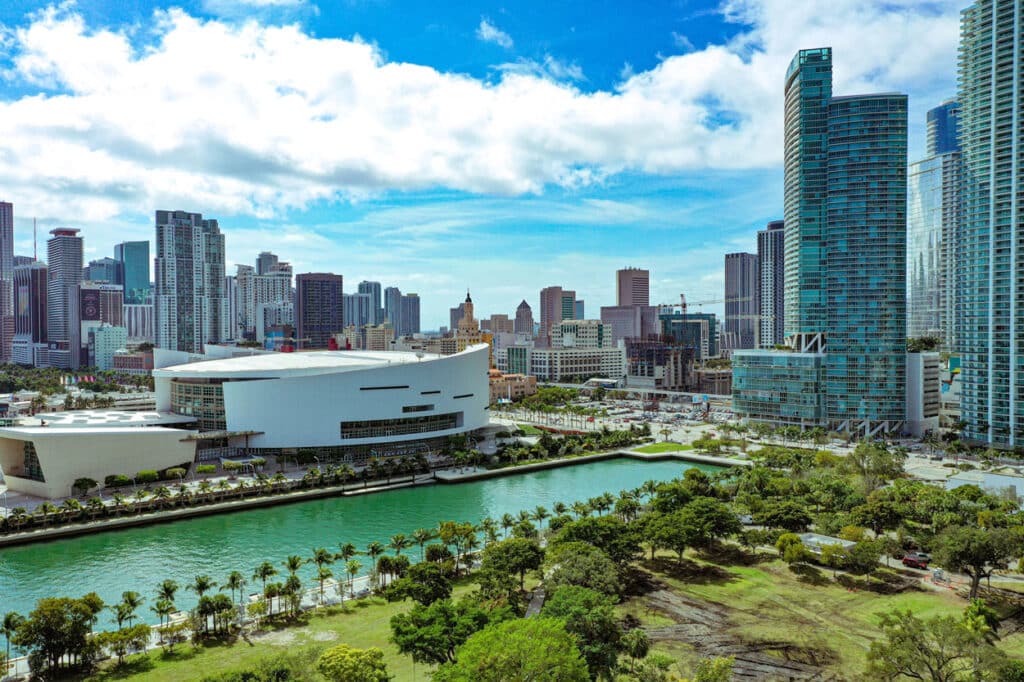 Meet Our Elite Female Escort in Miami
You can count on an elite companion from Miami Beach, Florida, to be life-loving, vibrant, and effervescent VIP company. Not to mention beautiful. We've selected the most discreet ladies for Miami escort dating. With the ocean in their blood, these educated GFE escort ladies relish a hedonistic lifestyle, and offer warm, convivial company within a luxury mentality.
For the sophisticated VIP Miami gentleman or visitor, an exciting encounter with one of these lovely, elegant escort dates, gorgeous top models, or celebrity escort dates is an experience to be remembered. Our selection of well-bred models features naturally beautiful, tastefully attired, educated women.

There is no finer collection of exquisite high-end GFE models available for the most discriminating gentleman.
Meet our Selection of VIP Models & Travel Companions
Our premium companions are collected into three tiers, ensuring you can find the ideal lady to meet for private, discreet, and premium experiences.
Our Platinum-level VIP escort models meet our minimum requirements for excellence, and possess that little something extra: quality and charm.
Diamond-level VIP escort courtesans are a step above, some of the most luxurious female companions in the world.
First class in beauty, sophistication, and social status. Our Red Diamond companions are the most elite companions available.
VIP Miami Escort Services
Rest assured only the most elegant, refined and sweet courtesans will accompany you on your trips to Miami.
Our world-renowned escort agency Mynt Models has an excellent selection of beautiful VIP escorts, enchanting fashion models, and travel companions.
We are very selective about the ladies with whom we work.
Our elite female companions provide an impeccable girlfriend experience that is second to none, catering only to considerate, polite, and generous gentlemen. Indulge in the finest offerings of the coastal city of Miami with premium Miami escorts who embody sophistication and refinement.
The Benefits of Joining Mynt Models Exclusive VIP Club in Miami
As you search our portfolio for your perfect travel date, we also offer the opportunity to apply to join our exclusive and elite VIP Membership club. Preferred membership is exclusively extended by invitation to our current clients. After you have successfully met a model or two you may consider applying. 

Membership is a convenience offered for frequent callers and high-profile companion seekers. Once you become an exclusive, preferred Member of our company, you can unlock a secret circle of elite and VIP Members-only escort models in Miami. You can also enjoy exclusive Members-only benefits.
1. Your Privacy is Our Top-Most Priority
We take your privacy and confidentiality seriously and ensure that both parties can enjoy a special time together without any concerns.

Our Miami luxury companions are the perfect dates for an exquisite weekend in the beach city. Rest assured you'll have an absolutely enchanting time with these stunning Miami VIP models.
2. The Most Sophisticated Escorts in Miami
Our Miami companion services are designed to cater to discerning clients who seek nothing but the best. Featuring our refined escorts and VIP courtesans, Mynt Models ensures that every lady on our books is carefully selected for her beauty, intelligence, and exceptional social skills.
3. Discreet Escort Dating and Perfect Matchmaking
Whether you need a charming date for a corporate event, a convivial dinner date, or a night out at an elegant lounge, our elite escorts in Miami are ready to accompany you and make your experience simply exceptional. Rely on us to provide the perfect match for your preferences, and rest assured that discretion and safety are always our highest priorities
If you're alone in Miami, contact us to be introduced to your dream date.
Why Choose Mynt Models For A Discreet Female Escort Service in Miami
Educated and elegant ladies make for the perfect travel and dinner companions. These courtesans are accustomed to the high society setting
Discretion and confidentiality are our trademarks in the business. All our model companions sign non-disclosure agreements to ensure your privacy.
We bring special people together for special experiences. The Mynt Models companion experience is intended to be a beautiful exchange of energies
How to Date Female Escorts in Miami
Contact us via email for an initial consultation and verification. This personal touch ensures you're attended to perfectly.


After private verification, log in to a portal created just for you. View potentially suitable models that match your preferences.


Select a model you'd like to invite. Your concierge will confirm her availability and help you settle. Arrangements will be made for you and your VIP escort to meet on the requested date.


Leave us your feedback if you're comfortable. Your confidential comments are welcomed and appreciated, kept strictly between us. We look forward to pampering you as you deserve.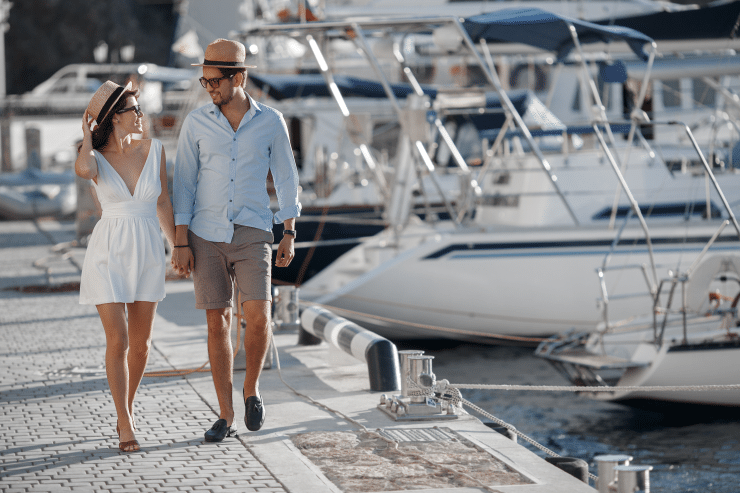 Your ideal VIP Escort Companion Awaits
Our Elite Escorts and Courtesans in Miami Cater to Only the Most Refined Clientele
Established in 1991, Mynt Models motto has always been to treat every gentleman like he is our only client. Our luxury VIP concierge agency provides more than just another billionaire dating escort service.
Focused on mutual enjoyment, our elite escort service is discreet and elegant, not available per hour, or at short notice. Mynt Models is your international escort agency for educated, high-class travel companions and courtesan escorts.

You can anticipate a first-class experience in Miami as we introduce you to warm, elegant, educated VIP escort companions whose personalities match their fresh, beautiful looks. 
Our list of refined, high-calibre clientele includes:
Invite a high-quality Mynt Models girlfriend courtesan to accompany you, and create your own special memories.
Experience the Beauty of Miami with an Elegant Travel Companion
Unwind in the Miami heat, indulge in lavish beachside accommodations, and take part in its neon-colored nightlife–enjoy all this and more with your VIP model escort in exhilarating Miami.
Unwind with Your Elite Lady Escort in Miami
Overlooking the sparkling Atlantic Ocean, Miami champions as a leader in finance, commerce, culture, media, entertainment, arts, and international trade. Allow Mynt Models' luxury companions to tour you around Miami's most famous attractions.
Along with its fine tropical weather, it is no wonder Miami is a popular retirement destination.
From the Florida Everglades to the beach to Biscayne Bay, this city is addictive for young and old alike. Palm Beach, Miami Springs, South Beach – there's something for everyone!

If you are visiting the beauty of Florida, some of the must-see attractions in Miami include
All indulgent guests to Palm Beach will experience a friendly reception, a cool tropical wind, and several opportunities to live a modern beach-esque fairy tale.

Palm Beach offers luxurious accommodation and beachfront resorts, including the Breakers, which was the top destination for entertainment during the Gilded Age and remains stunning to this day. It is also home to Florida's oldest golf course.
Visit Miami Springs to take in the magnificent Pueblo Revival architecture, one of the biggest casinos in the nation, or the golfing options.

One of Florida's original planned towns is no other than Miami Springs.
South Beach draws the wealthy, famous, and young, yet it is now regarded across the world as a worthwhile stay or visit for everyone.

Spend a weekend at the beach, explore South Beach's iconic Art Deco buildings, and dine in style by the seaside.
To fully experience the allure of this dynamic destination, consider exploring some of its other noteworthy locations:
Experience Miami's Vibrant Nightlife with VIP Companion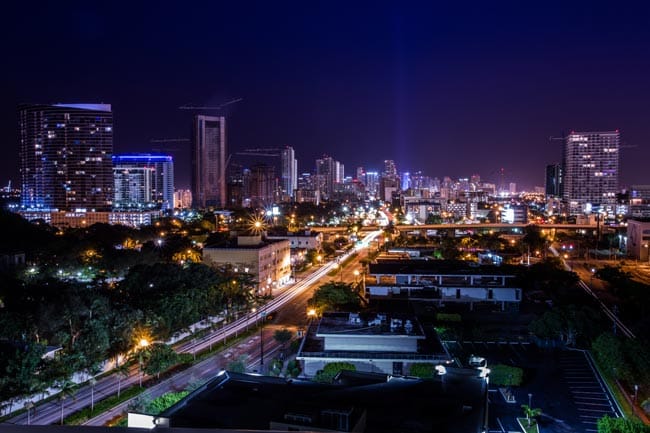 There is no shortage of exciting, nightlife in Miami; South Beach boasts some of the most enjoyable night spots in the USA.
Be confident in the knowledge that your gorgeous VIP travel companion will be the perfect addition to make your evening truly exceptional.

A fun, romantic date at a fine restaurant is even more exhilarating in the Miami heat. After a hard day's work, it's time to indulge yourself in some well-deserved leisure time. So take your beautiful Mynt Models elite escort date to your favorite spot after dinner, and enjoy the evening however you wish. Go dancing, enjoy a nightcap, or just savor a great conversation looking out over the ocean.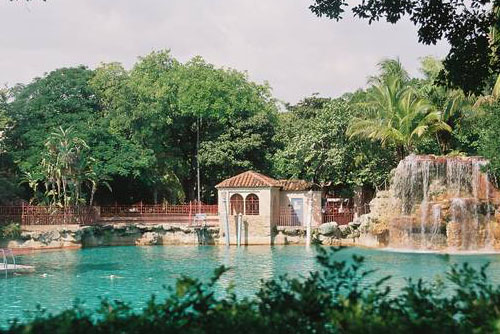 Miami, Florida experiences pleasant weather all year round, including warm, bright days and cool, tropical evenings. Miami is the ideal location for a beach holiday all year round since it has the best water temperatures in the continental United States.
The city is located in the southeastern part of the state at the mouth of the Miami River bordering the Biscayne Bay on a plain between the Everglades and the Atlantic Ocean.
This perfect seaside destination calls for the perfect upscale travel companion. From luxury travelling itineraries to unforgettable companionship, Mynt Models has everything you'll ever need for a sensational trip to Miami.

Check Miami's current weather here.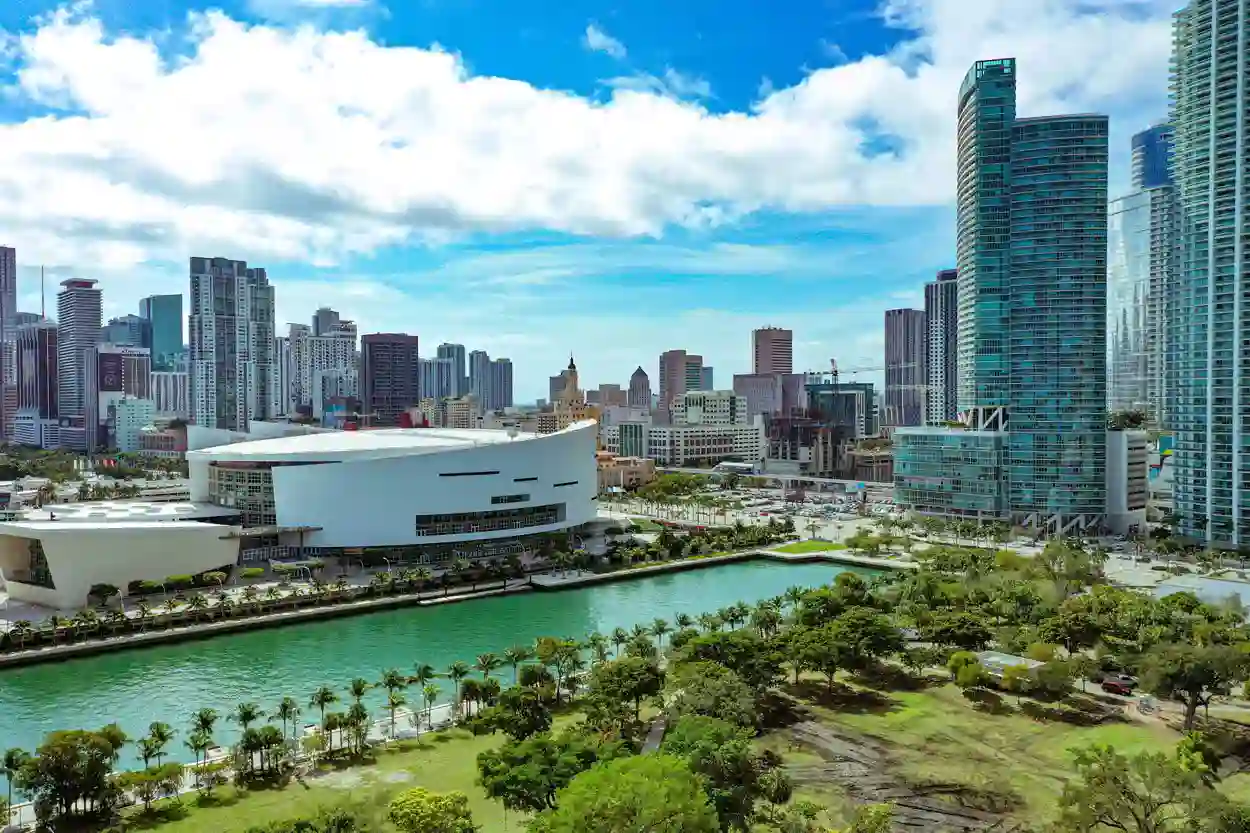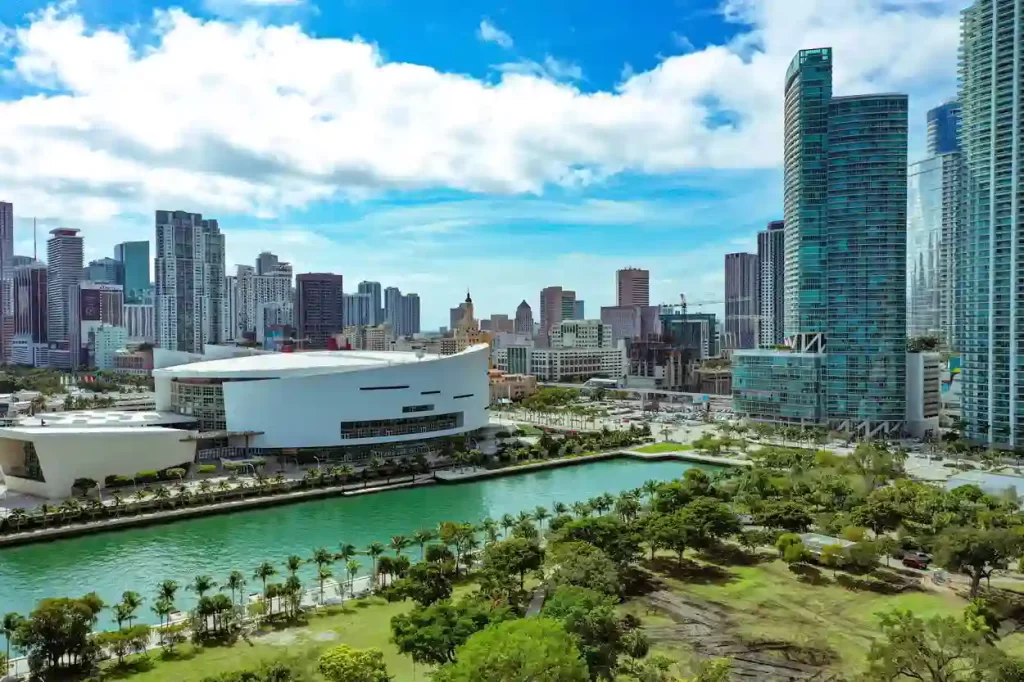 One of the greatest economies in the United States is found in Miami. A prosperous metropolis on Biscayne Bay, Miami is home to the biggest healthcare facility in the country and the largest tourist port on the planet.
Greater Miami operates as the headquarters for more than 1,100 global firms that generate more than $221 billion in yearly revenues due to its proximity to South America. The list includes AIG, American Airlines, Cisco, Disney, Exxon, Kraft Foods, Microsoft, and Oracle, among many others.

Miami-based entrepreneurs and business magnates seek the services offered by Mynt Models to find the ideal courtesan for their needs. Take your luxury VIP escort with you in business meetings and personal holidays. Who says business can't be fun?
Miami Hotels are the Perfect Rendezvous for Your Elite Companion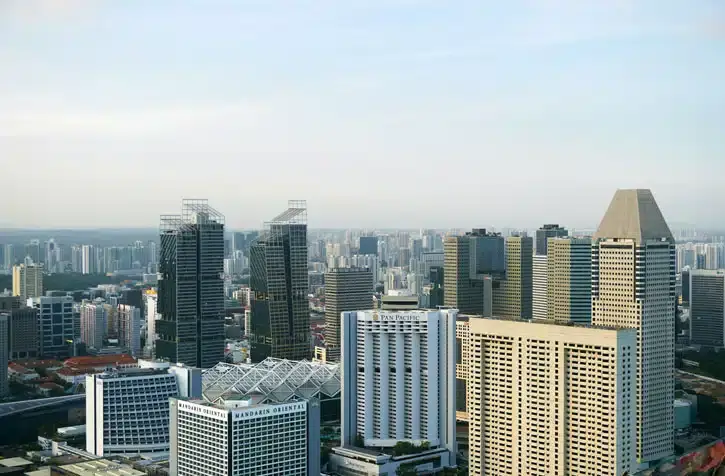 Enjoy thoughtful amenities, renowned service, and unmatched experiences in Miami. Meeting your Miami courtesan in your hotel lobby before heading out for dinner couldn't be easier.
The city offers a wide range of five-star hotels, from boutique to classic luxury. For somewhere luxurious to relax and unwind, in between parties or beach-time, Miami's 5-star hotels are more than adequate.
From a bustling city to a beachside oasis. One of the most recognisable hotels is Eden Roc Miami Beach, which was created by renowned architect Morris Lapidus. Really, it's an architectural marvel.
The Eden Roc Hotel is just one of the many refined establishments on offer when you find yourself in this idyllic city.
To view other hotel options, visit Expedia and browse to your heart's desire. Or the Five Star Alliance may have something that suits your needs. Trip Advisor also offers millions of personal reviews which can help you settle on a hotel that's right for you.
All meetings with our elite escort models take place at a five-star hotel as part of our security procedures. That way you have somewhere comfortable and safe to meet for pre-dinner drinks. 

Experience Miami luxury when it comes to hospitality with your elite escort.
Discover Luxury and Elegance with Mynt Models
We present exclusive, discreet model escorts who are not only elegantly beautiful and warm hearted, but also self-assured, poised, and accustomed to luxury living.
Wherever you are in the United States, we have an educated, beautiful courtesan model with a lovely nature, to share a wonderful evening together, and make your day – or your entire weekend – unforgettable.
To meet with our elite and stunning models in other locations, explore some of the nearest cities listed below
Let Mynt Models spoil you with an unmatched experience in Miami.
Strong Cuban influence, pleasant climate, immaculate beaches, and excellent diving locations – Miami is too beautiful to be savoured alone. 

We bring quality people together for mutually enjoyable experiences. Allow our matchmaking magic to transform your trip to Miami with a lovely, discreet escort as your adorable companion.