Mynt Models does not offer full-time or by-the-hour escorts, but fresh, caring career women. Our minimum booking time is a proper date, giving you dinner til breakfast together. Read our guide here.
Upscale Escort Companions in Ibiza
Ibiza might be synonymous with nightclubs and raucous party scenes but there's more to this Mediterranean destination than just UV-lit corners.
Located in the beautiful Balearic Islands of Spain, Ibiza is a highly sought-after island paradise also known for stunning beaches, unfrequented coves, luscious rolling pine hills, and charming hippy allure.
Beyond its natural offerings, head inland with your Mynt Models travel escort to indulge in homemade Spanish paella, experience the vibrant markets, and be enchanted by its historic heart, Old Town Ibiza.
Schedule an appointment with our dedicated concierges now, to meet a beautiful, caring companion.
Reach out to us

to obtain exclusive access to the private area, which houses comprehensive profiles of all our lovely models.
Agencia Elite de acompañantes femeninas de Mynt Models
Ibiza's VIP Companionship Agency
For over three decades, Mynt Models has been a trusted elite companion agency, offering the world's premium escort services to selective gentlemen, who appreciate elegant women, discreet dating, and phenomenal experiences.
Our strength lies in providing customized elite travel arrangements and superb companions, and our discerning clientele rely on us to deliver excellent services worldwide. Our sparkling reputation has been earned through our commitment to delivering personalized encounters that are tailored to the individual preferences and desires of or esteemed gentlemen.
Mynt Models' elite travel escorts are the ideal partners for indulging in a lively escape to Ibiza and creating unforgettable memories on the island.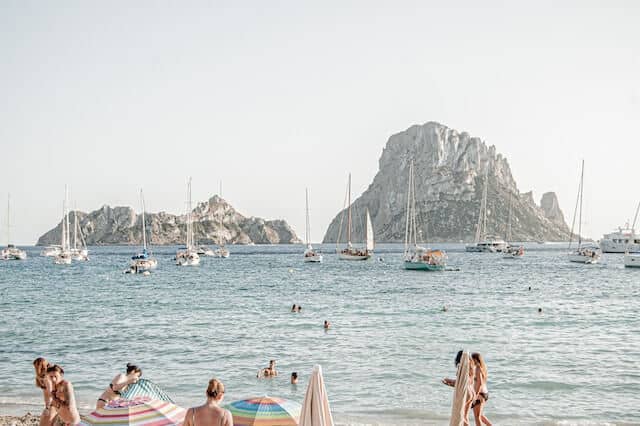 Servicio VIP de lujo de escorts femeninas en Ibiza
Discover Our Elite Escorts in Ibiza
This vibrant island paradise offers an ideal backdrop to meet our exceptional selection of elite escorts, specially tailored for the most discerning gentlemen. See our model gallery selection.
The Mynt Models Luxury Female Companions
Our exceptional, friendly ladies are classified into three tiers, allowing you to choose the perfect companion for upscale and confidential interactions anywhere in the world.
Our friendly Platinum gallery VIP escort models consist of young models and professional women who surpass the minimum of our standards of excellence.
Our caring, elite VIP escort courtesans in the diamond gallery are a step higher. Find high-caliber models and aspiring stars with whom to enjoy wonderful times.
Our Red Diamond companions represent the epitome of beauty, refinement, and social standing. These beauties are exclusively reserved for our most selective callers and esteemed members.
Savor the Pinnacle of Luxury and Lovely Company
There's no better way to indulge in Ibiza's enchanting vibrance than to be accompanied by one of the beautiful, smart, elegant and loving Mynt Models escorts.
Explore the Benefits of Becoming a Mynt Models VIP Member
While you search through our portfolio for the ideal travel escort, we extend the opportunity to apply for a VIP membership. Exclusive applications are limited to our existing clients.
Once granted acceptance, a realm of exclusive Members-only content awaits, including Member pricing, and a private concierge contact number. 
1. Our primary focus is on maintaining your privacy.
Mynt Models places utmost importance on maintaining your privacy and ensuring your safety. When you embark on your Ibiza holiday, you can rest assured that the confidentiality of your affairs is our primary concern, as promised in our privacy policy.
2. Ibiza's most exceptional Hispanic beauties.
The Spanish are known to be passionate and stylish, not to mention, they're captivatingly alluring!
Our exclusive escort introduction service aims to match private busy gentlemen with only the most beautiful and sophisticated ladies in Ibiza, whether of Hispanic or Caucasian heritage. We guarantee the meticulously careful selection of each potential courtesan, ensuring they possess beauty, intelligence, and excellent social skills.
3. Luxury VIP Escort Dating and Companionship
A Mynt Models VIP member is privy to a world of discreet escort dating and meeting only the most stunning women in our selection. Our beautiful, first class Ibiza Escorts are available to accompany the distinguished gentleman as a date to his corporate events, to a romantic dinner, or as  someone who could join him on an exciting evening in the vibrant parts of town.
Enhance Your Encounters in Ibiza with a Private Chartered Yacht
Freedom, luxury, and coastal beauty – picture yourself aboard a sleek vessel with a stunning and adorable Mynt Model escort for company.
Reasons to Opt for Mynt Models as Your Exclusive Escort Service in Ibiza
Experience the unmatched benefits of choosing Mynt Models for first-class female escort services in Ibiza.
With their innate femininity, timeless beauty, and genuine elegance, these vivacious and warm-hearted ladies are the ultimate companions for discerning gentlemen exploring Ibiza.
Our brand's trademark is confidentiality and discretion, and we ensure this by having all our model companions sign non-disclosure agreements to protect your privacy.
Our objective is to bring special people together for unforgettable experiences. Expect to take away wonderful and unforgettable memories of this sensual Spanish island and your tantalizing date.
How to Date a Stunning Mynt Girlfriend in Ibiza
Learn how to effortlessly book refined escorts and secure a premium companion with these essential steps.
Contact us. Send us a message via email for an initial consultation and verification. This personal touch ensures you're attended to perfectly.


Log in the portal. After being verified, log in to a portal created just for you. View potentially suitable models that match your preferences.


Select your escort date. Choose a model you'd like to invite. Your concierge will confirm her availability. Arrangements will be made for you and your VIP escort to meet on the requested date.


Leave us feedback if you're comfortable. Your confidential comments are important to us, ad they are instrumental in our continuous efforts to enhance our services and ensure you receive the pampering you deserve.
Elevate your Ibiza Escape with Lovely, Elite Escort Companions from Mynt Models
Experience a world of refined enjoyment and enchanting companionship as you immerse yourself in the captivating allure of this Mediterranean paradise.
Mynt Models Only Extends our Excellent Services to the Most Elite and Polite Callers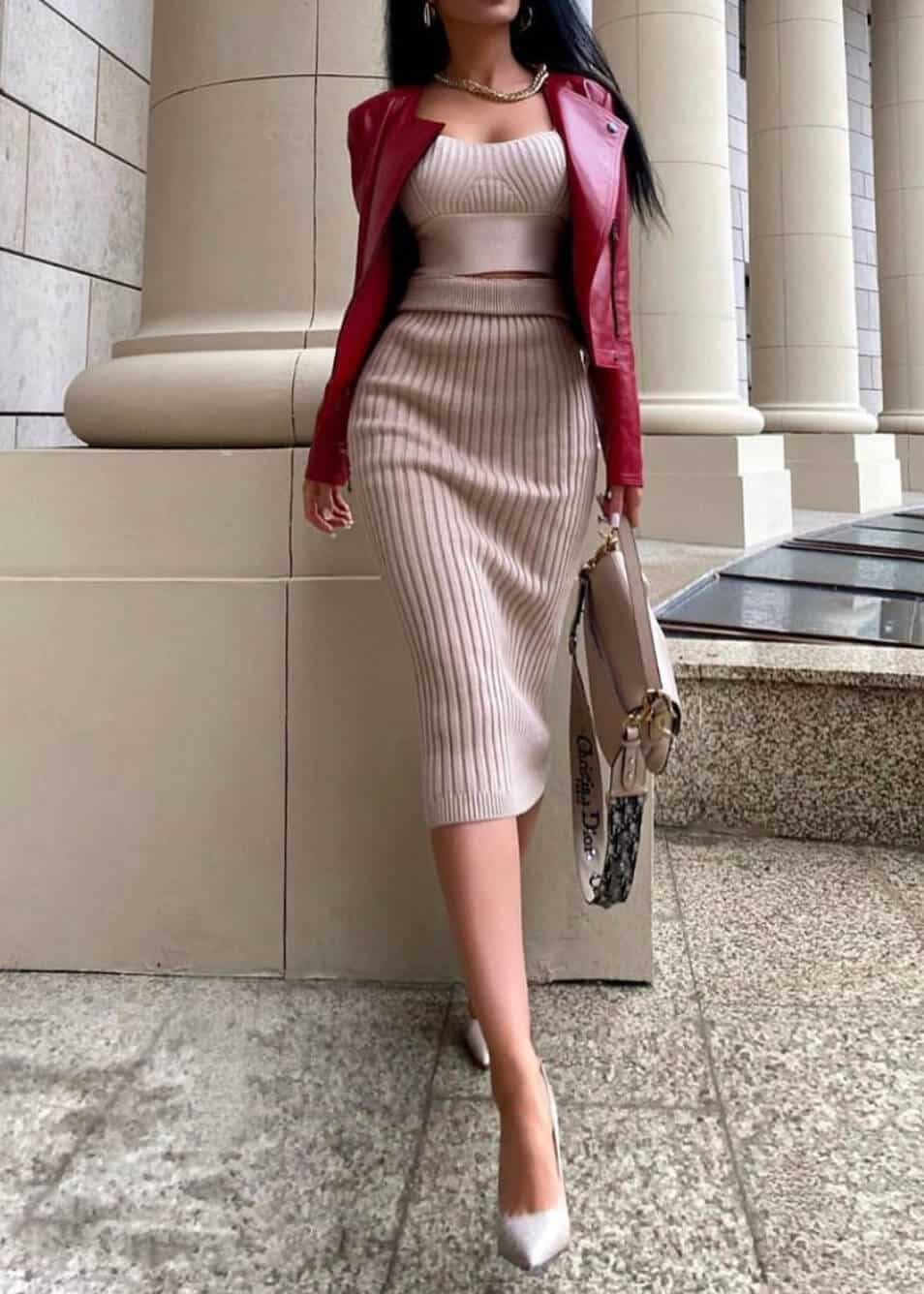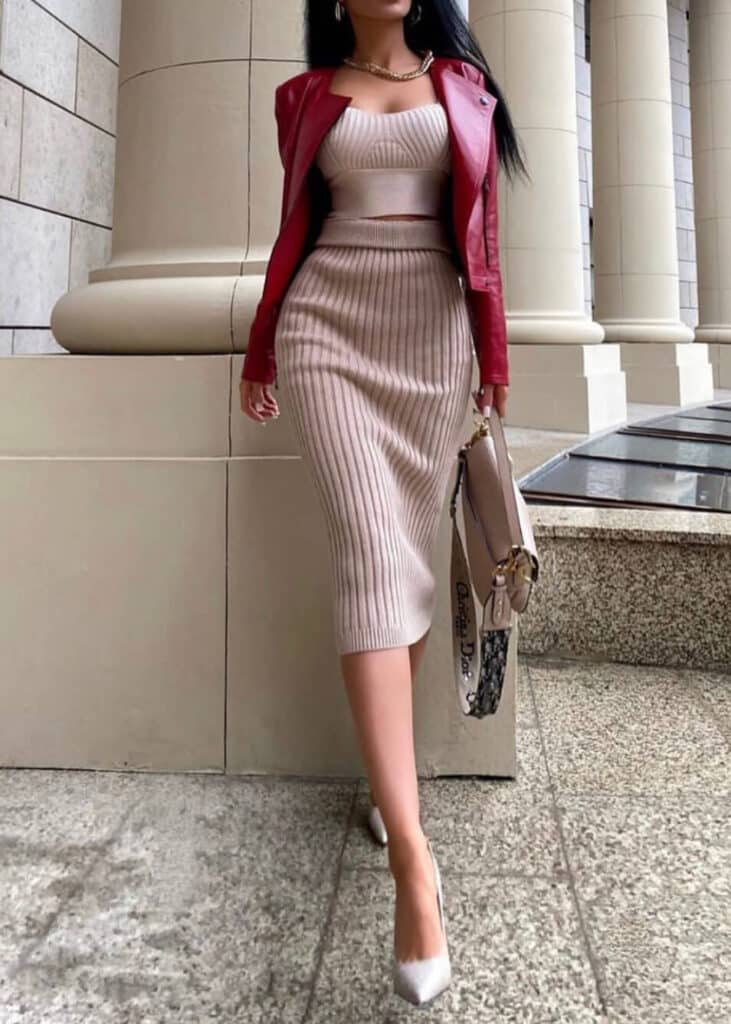 As a trusted luxury travel escort agency, we're known to be highly selective of our models. But to ensure a mutually enjoyable time between the gentlemen and ladies we introduce, we're also selective with our callers.
Our list of refined, high-calibre clientele includes:
Because of our unwavering commitment to safe, private, and discreet dating, Mynt Models does not provide full-time or by-the-hour escorts. We work strictly via appointment only to ensure that each caller is catered to beautifully.
Contact us to discuss your requirements. You can be assured that our exclusive brand of excellence will be personally tailored to you.
Busy private gentlemen like you deserve an exciting getaway in Ibiza.
Be Surrounded by Old Town Allure, Beautiful Beaches, and a Stunning Companion in Ibiza.
Pristine beaches meet turquoise waters. Ibiza beckons you to discover its abundant natural treasures and create unforgettable moments amidst its captivating landscapes.
Top Ibiza Destinations to Visit with Your Elite GFE Date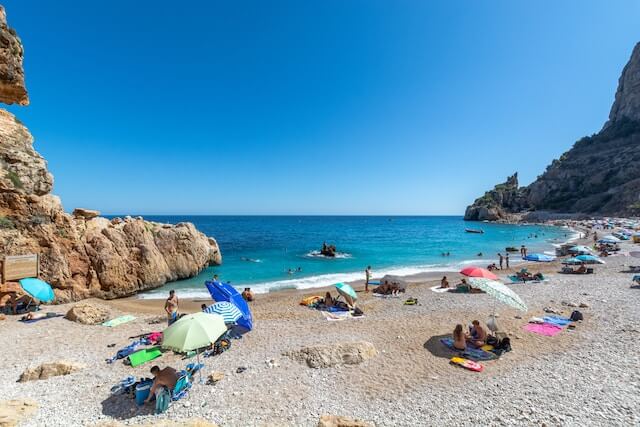 Nestled in a picturesque cove, Cala Benirrás is known for its serene ambiance and stunning sunsets, making it the perfect spot for a romantic beach date. Enjoy a leisurely picnic, swim in the clear waters, and groove to the beats of the famous Sunday drumming sessions.
Embark on an exciting adventure to Es Vedrà, a mystical rock formation rising dramatically from the sea. Charter a yacht to explore the area, go snorkeling in the crystal-clear waters, and witness the enchanting beauty of this magnetic landmark with your date.
Step back in time and immerse yourself in the rich history of Ibiza at Dalt Vila, the UNESCO World Heritage-listed old town. Stroll hand in hand through its charming narrow streets, visit the ancient fortress, and enjoy panoramic views of Ibiza Town and the Mediterranean Sea.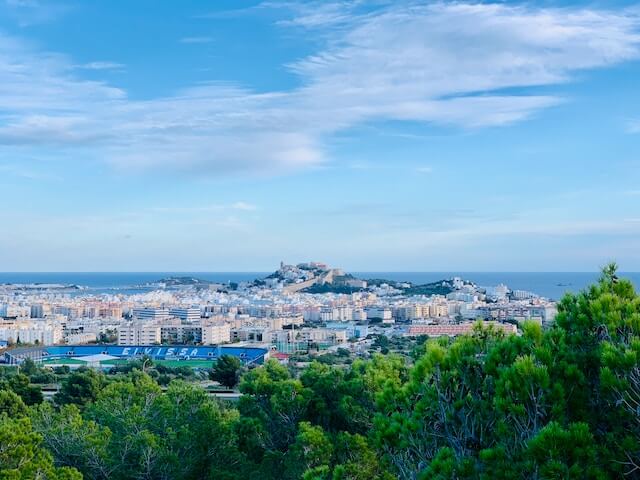 The Famed Ibiza Nightlife
As the sun sets on the white island, a vibrant nightlife scene emerges, boasting the largest nightclub in the world, as well as a myriad of glamorous and enchanting late-night garden clubs. It's during these nocturnal hours that the beautiful crowd comes alive, ready to revel in Ibiza's captivating energy and allure.
Sublimotion. A Michelin-starred culinary journey awaits at Sublimotion, where guests are treated to a multisensory experience. Indulge in an innovative 20-course tasting menu crafted by renowned chefs creating a truly extraordinary dining adventure.


Restaurante Seahorse Ibiza. With a prime beachfront location, this restaurant offers a charming ambiance where diners can savor exquisite Mediterranean cuisine. From fresh seafood delicacies to delectable vegetarian options, Restaurante Seahorse Ibiza provides a delightful dining experience paired with breathtaking views of the sparkling sea.
Lío Ibiza. Experience the epitome of luxury and entertainment at Lío Ibiza, a glamorous waterfront venue that seamlessly blends dining, cabaret, and nightlife. Indulge in delectable cocktails while enjoying live performances that range from burlesque to acrobatics, creating an electrifying atmosphere of sophistication and excitement.


Pacha Ibiza. A world-renowned nightclub that has been an icon of Ibiza's nightlife for decades. Dance the night away to the beats of internationally renowned DJs, surrounded by a glamorous crowd, state-of-the-art lighting, and an unmatched party atmosphere that epitomizes the essence of Ibiza's legendary clubbing scene.
Its strategic location in the Balearic Islands blesses Ibiza with a delightful Mediterranean climate, characterized by long, sun-drenched summers and mild, inviting winters.
Beyond the sun-soaked days, Ibiza's balmy evenings cast a magical spell, captivating both locals and tourists alike. The warm Mediterranean nights create an idyllic backdrop for alfresco dining, where exquisite flavors mingle with starlit skies, creating an ambiance that entices romantic encounters and lively social gatherings.
With the presence of a Mynt travel escort, Ibiza is simply perfect. These elegant and sophisticated companions add a touch of luxury and personal attention to your Ibiza experience, ensuring that every moment is tailored to your dream holiday.
Together, you can explore the island's hidden gems, indulge in its vibrant nightlife, and immerse yourselves in the captivating beauty of Ibiza
Check the city's live weather here.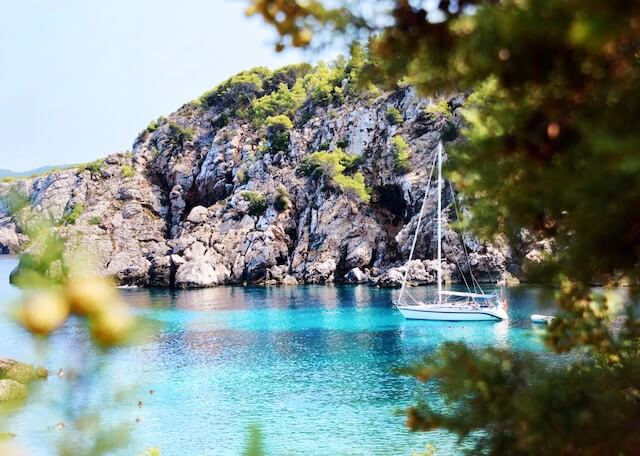 The island's economy exudes a magnetic charm, where innovative ventures and lucrative ventures find fertile ground to flourish
The tourism sector reigns supreme as the largest industry in Ibiza and the enchanting Balearic Islands, exerting a dominant influence on the region's economy.
Entrepreneurs and business magnates who come to Ibiza for both work and play seek the services offered by Mynt Models to find the ideal courtesan for their preferences. Take your luxury VIP escort with you in business meetings and personal holidays. Surely, you don't want to miss out on the fun?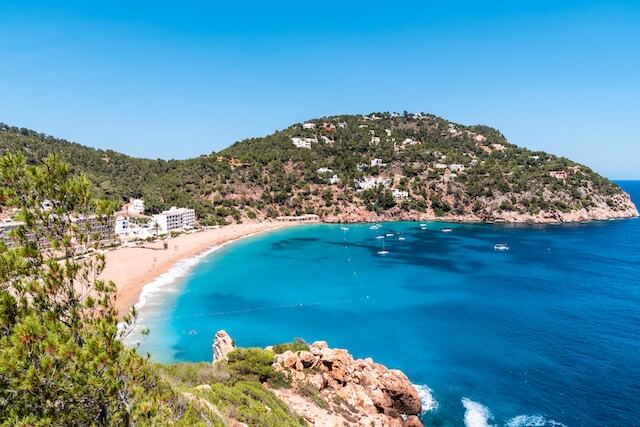 Ibiza Hotels are the Perfect Rendezvous for Your Elite Companion
Indulge in opulence, impeccable service, and breathtaking surroundings as you create unforgettable memories in the lap of luxury.
Hacienda Na Xamena. Delight in the hotel's renowned spa, perched on natural cascades, and savor gourmet dining experiences infused with local flavors, ensuring an enchanting and rejuvenating stay.


Nobu Hotel Ibiza Bay. Situated on the prestigious Talamanca Bay, Nobu Hotel Ibiza Bay exudes contemporary sophistication. Indulge in the culinary delights of world-class restaurants, including the iconic Nobu, offering an innovative fusion of Japanese and Mediterranean cuisines, while enjoying the stunning beachfront setting.


ME Ibiza. Immerse yourself in the essence of chic and glamor at ME Ibiza, nestled on the shores of Santa Eulalia Bay. This avant-garde retreat boasts elegantly designed rooms and suites with sleek modern decor and stunning sea views. Experience the vibrant energy of the hotel's beach club, where poolside lounging, DJ beats, and tantalizing cocktails create an atmosphere of pure indulgence, making it a hotspot for the discerning traveler seeking the epitome of luxury.