Mynt Models does not offer full-time or by-the-hour escorts, but fresh, caring career women. Our minimum booking time is a proper date, giving you dinner til breakfast together. Read our guide here.
Gorgeous VIP Escort Companions in Ajaccio
Located on the picturesque island of Corsica, Ajaccio stands as the vibrant capital city, renowned not only for being the birthplace of Napoleon Bonaparte but also for its amalgamation of rich history and mesmerizing natural landscapes.
Ajaccio is enticed with historical wonders and stunning nature, from the inviting St. Francois Beach to the captivating Iles Sanguinaires and sun-kissed Porticcio Beach. The city harmoniously blends urban streets with lush surroundings, embraced by the sea and majestic mountains—a perfect fusion of nature and culture best enjoyed with a Mynt Models VIP travel escort.
Reach out to us

to obtain exclusive access to the private area, which houses comprehensive profiles of all our lovely models.
Mynt Models is a discreet, distinguished companionship service agency not just on the island of Corsico, but all over the world. We offer a remarkable selection of VIP companions, models, and courtesans, guaranteeing that you will only be joined by the most sophisticated ladies during your vacation.
Since our inception in 1991, we have been the premier companion agency in the city, offering top-tier companionship tailored to your preferences. With a global focus on personalized travel concierge services, we have built a reputation for delivering unmatched experiences for every discerning client we serve.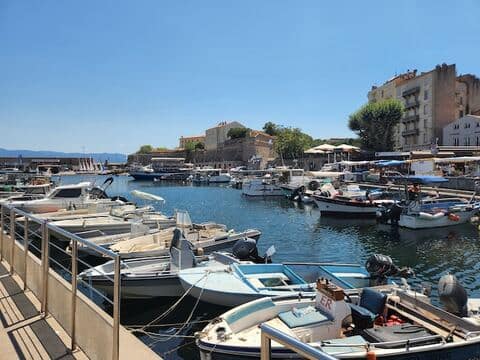 Be Enchanted by Exquisite Companions – Only by Mynt Models.
Sparkling waters and warm company make for the perfect vacation. A single appointment can bring you closer to your refined travel companion.
Explore our Selection of Elegant Escorts in Ajaccio
Our enchanting ladies catering to Ajaccio exceed the expectations of discerning gentlemen traveling to Ajaccio. Browse our model gallery selection.
Mynt Models International High-End Companions
We have categorized our exquisite companions into three levels, guaranteeing you the opportunity to discover the perfect lady for private, discreet, and top-tier experiences wherever you want.
Our introductory tier, the Platinum VIP Escorts, comprises models who have met our stringent requirements. These exceptional ladies allow gentlemen to get a taste of the luxurious Mynt Models experience.
evel surpass expectations, catering to gentlemen who prefer top-tier models and promising talents. With their opulent company, they are the perfect choice for repeat callers seeking an extraordinary indulgence.
If you yearn for the absolute pinnacle, our Red Diamond companions epitomize unrivaled beauty, sophistication, and intellect. Reserved exclusively for our refined and discerning members.
Discover Ajaacio's historical treasure trove with your GFE date.
Don't miss this extraordinary opportunity – book your exclusive adventure now and create cherished memories together in the historical city of Ajaccio.
VIP Escort Agency in Ajaccio
Mynt Models is the premier VIP escort agency in Ajaccio, dedicated to providing you with an unparalleled level of sophistication and companionship. Our exclusive selection of elite escorts in Ajaccio embodies elegance, intelligence, and charm, ensuring each encounter is a captivating experience.
Whether you seek a companion for a social event, a relaxing evening, or a discreet rendezvous, our agency caters to your desires with utmost discretion and professionalism. Explore a world of luxury and companionship with Mynt Models, where your satisfaction is our utmost priority.
Exclusive Benefits When You Become a Member of Mynt Models' Elite VIP Club
While non-members receive exceptional attention to detail, our VIP members delight in an elevated level of care and priority.

We extend our invitations to current clients in search of their perfect travel companion to Ajaccio. Once granted, a world of privileges awaits you, including access to photos, videos, and other coveted perks exclusively reserved for Mynt Models members.
1. Mutual privacy guaranteed.
We work hard to maintain the confidentiality of all affairs undertaken by our high-profile members. All our model companions and attentive concierges sign a nondisclosure agreement to ensure utmost privacy.
2. Access to our portfolio.
Members of our VIP Club are granted privileged access not only to our Red Diamond Companions but to each models' secret vaults. Her closely guarded secrets, photos, and videos will be available for your viewing as a member.
3. Precedence for introductions.
One more benefit extended to our valued members is getting notified of fresh models when they become available to date. Find only models who align perfectly with your discerning preferences.
Encounter all these and a host of other advantages as part of our exclusive VIP group.
Embark on a Journey of Unrivaled Luxury – the Mynt Models VIP Member way
Want access to our highly-coveted Red Diamond companions? Then applying for membership is the way to go.
Why Choose Mynt Models for Ajaccio Escort Services
Discover what makes us the ultimate choice for stunning female escorts in Ajaccio.
The essence of our distinction lies in the positive feedback and recommendations shared via word of mouth by our loyal clients. Still not convinced? Try it for yourself and find out
Our exceptional ladies embody a remarkable fusion of style and intellect. With an effortless elegance in their fashion choices and a keen, insightful approach to life, they navigate the world with grace, sophistication, and a discerning mind.
Bespoke Travel and Escort Service
Meticulously tailored to individual preferences, Mynt Models crafts unique travel experiences accompanied by the elite companionship of stunning women. Whether embarking on global adventures or exploring local treasures, we ensure every moment is curated to perfection.
How to Date Mynt Models in Ajaccio
Discover the straightforward steps to booking upscale escort dates.
Contact us. Send us a message via email for an initial consultation and verification. This personal touch ensures you're attended to perfectly.

Log in to the portal. After being verified, log in to a portal created just for you. View potentially suitable models that match your preferences.

Select your escort date. Choose a model you'd like to invite. Your concierge will confirm her availability. Arrangements will be made for you and your VIP escort to meet on the requested date.

Leave us feedback. Your confidential comment about your experience with our agency is important to us as it is instrumental in our continuous efforts to enhance our services and ensure you receive the pampering you deserve.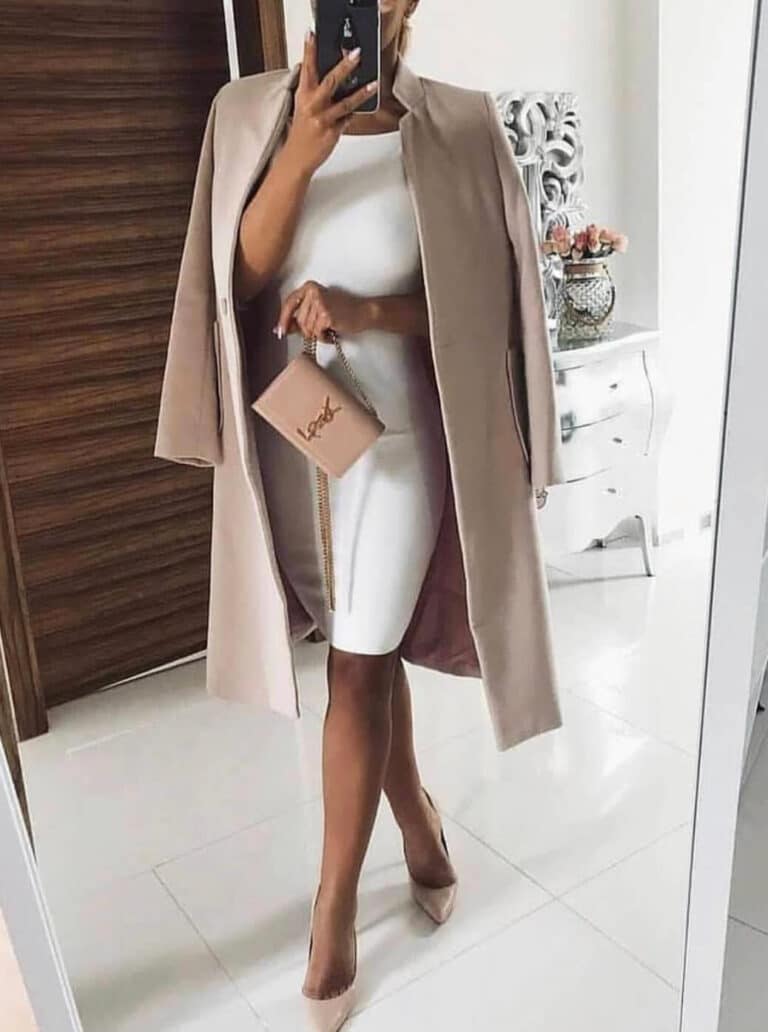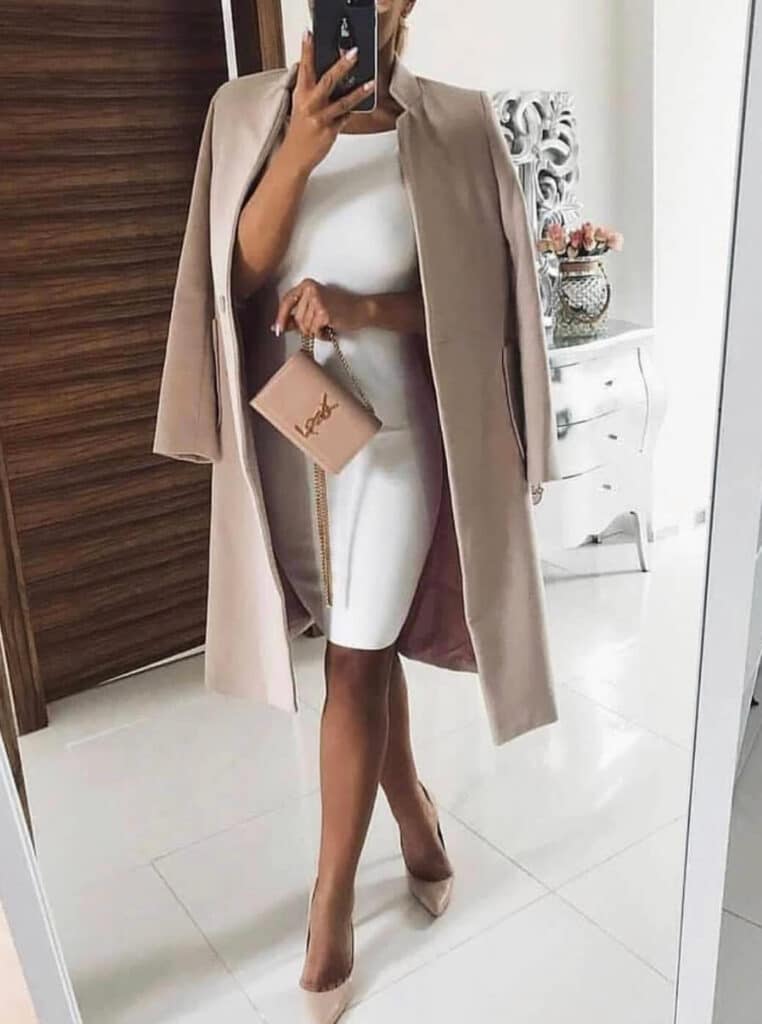 Experience a Dreamy Ajaccio Rendezvous
From romantic evenings to exciting adventures, the companionship offered by Mynt Models will leave you mesmerized and craving for more.
Mynt Models' Upscale Companions Only Accompany the Most Tasteful Gentlemen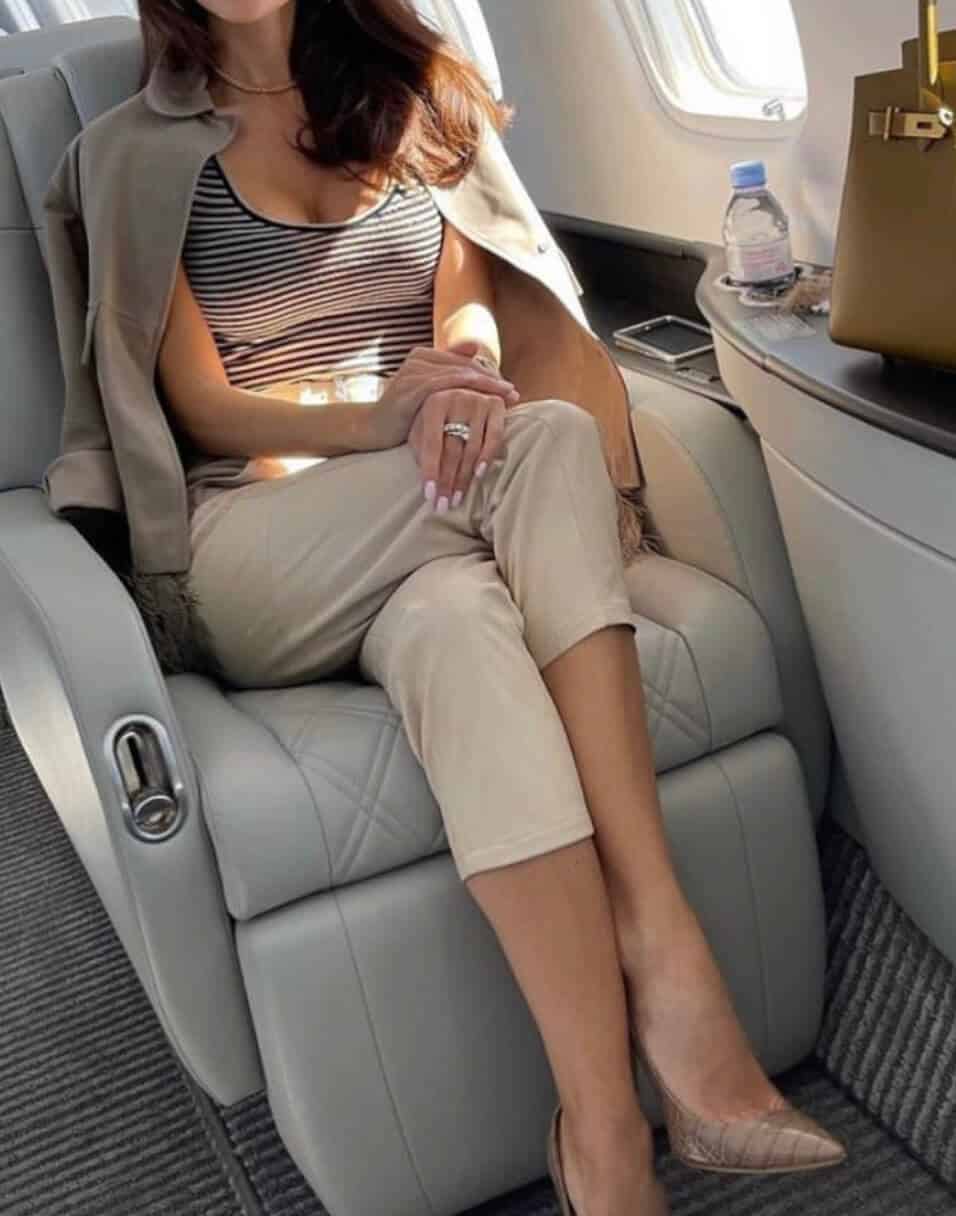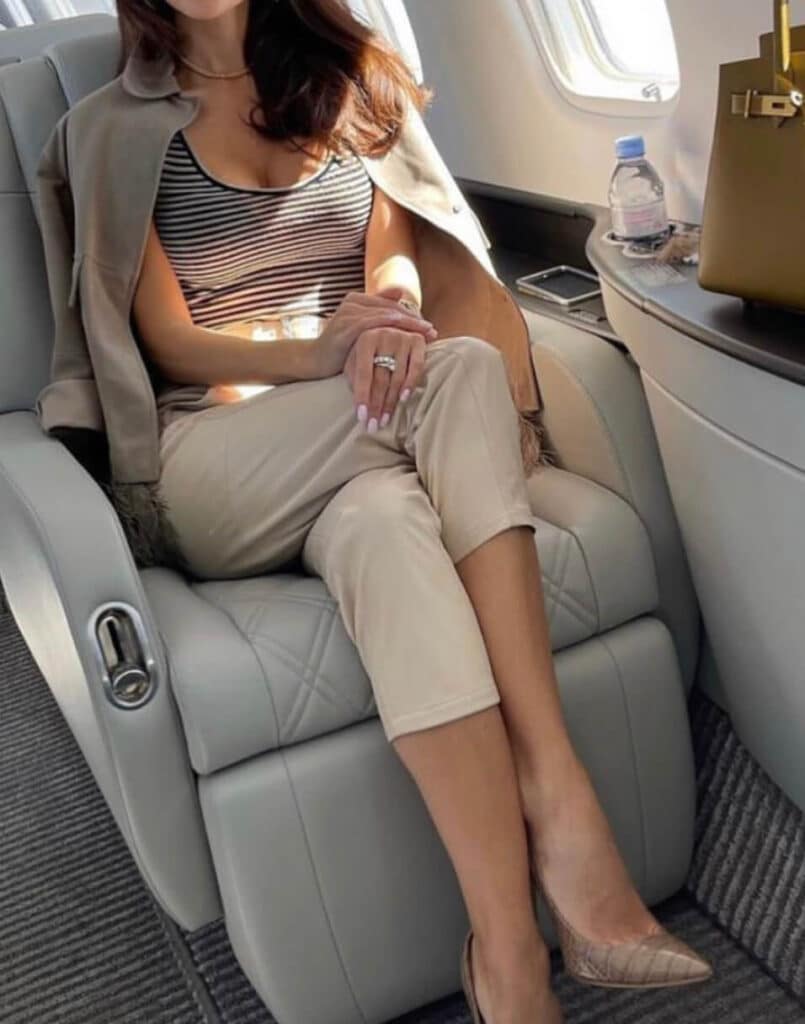 The Mynt Models motto has always been to treat every gentleman like he is our only gentleman. Our luxury VIP concierge agency provides more than just another billionaire dating escort service.
 
5 We do not provide full-time by-the-hour escorts, and we certainly do not entertain every caller. Introducing you to fresh, refined, educated VIP escort companions internationally, you can be assured of personally tailored excellence, all by appointment
Our list of refined, high-caliber clientele includes:
VIP experiences in the Ajaccio. Let us know what kind of company you want and we'll make it happen.
Escaping to Corsica's Capital
Ajaccio holds the distinction of being the most sizable community on Corsica, offering a vibrant destination that remains inviting both during daylight hours and throughout the evening. It ensures a dynamic experience with superb culinary offerings, wine selections, and shopping opportunities.
Find Date Ideas in Ajaccio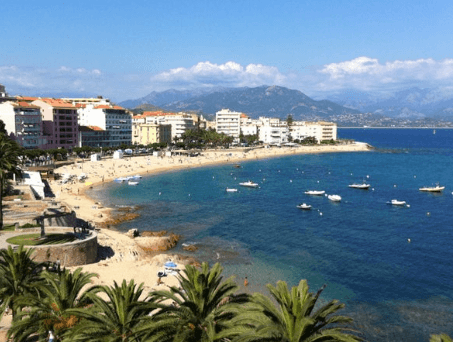 Nestled along the azure coastline, Trottel Beach offers a serene escape for a relaxed rendezvous. Sink your toes into the soft sands, enjoy a leisurely swim, and bask in the gentle sea breeze. Share heartfelt conversations and laughter as you watch the sun dip below the horizon, painting the sky with hues of gold and pink.
Embark on a thrilling hike to Parata Tower, where rugged trails lead you to stunning panoramic views of the Mediterranean. As you ascend hand-in-hand, savor the adrenaline of the journey and the breathtaking sight of the Iles Sanguinaires archipelago. It's an adventurous experience that brings you closer together amidst Corsica's untamed beauty.
Delve into art and culture at the Fesch Museum, boasting an impressive collection of European masterpieces. Wander through the galleries hand in hand, admiring paintings and sculptures that span centuries. Discuss artistic nuances and historical contexts while appreciating the sophistication of human creativity.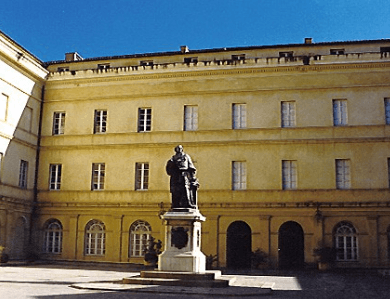 When the sun sets over Ajaccio, the city transforms into an enchanting playground for a romantic night out.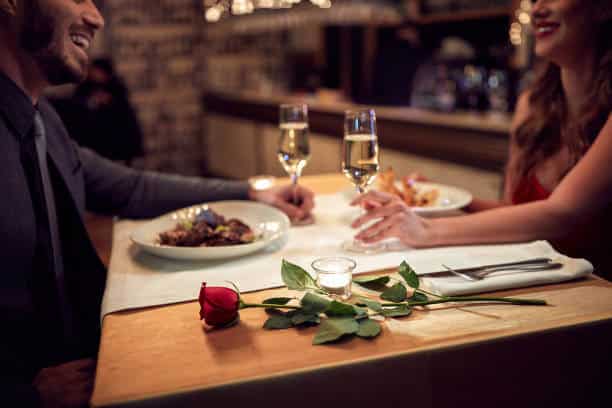 Restaurant L'Auberge Ajaccienne. Indulge in an extraordinary culinary experience at Restaurant L'Auberge Ajaccienne, a Michelin-starred gem. Savor exquisite Corsican cuisine reimagined with modern flair. The cozy yet sophisticated ambiance sets the stage for an beautiful evening, where diners can expect impeccable service and an array of delectable dishes that showcase local flavors and ingredients.

Restaurant Le Saint-Jean. Elevate your evening at this refined establishment, also adorned with a Michelin star. With an emphasis on locally sourced ingredients, relish in the exquisite blend of classic French techniques and contemporary artistry. The elegant surroundings complement the culinary artistry, ensuring a night of opulent dining and exquisite companionship.
Bar Napoléon. Raise a toast to luxury at Bar Napoléon, an opulent establishment that pays homage to the city's most iconic figure. Set within a lavish setting, this upscale bar offers a curated selection of fine wines, spirits, and crafted cocktails. Experience a sophisticated ambiance where conversations flow and the night unfolds in style.

Bar La Jetée. Immerse yourselves in the allure of the sea at Bar La Jetée, a glamorous waterfront spot that caters to the city's affluent visitors. With its chic design and breathtaking sea views, this bar offers a curated selection of drinks and an atmosphere that strikes the perfect balance between elegance and relaxation. Expect an evening of mingling with the city's elite while enjoying the cool sea breeze.
Ajaccio enjoys a delightful Mediterranean climate that entices tourists year-round. With warm, dry summers and mild, wet winters, the weather plays a pivotal role in making Ajaccio a sought-after destination.
During the summer months, tourists flock to Ajaccio to bask in the splendid sunshine and embrace the inviting coastal waters. Relaxing on the pristine beaches, engaging in water sports, and exploring the nearby islands become popular activities.
Winter in Ajaccio offers a more tranquil experience, with milder temperatures compared to continental climates. While the beach scene might take a back seat, cultural exploration thrives. Visitors can delve into museums, historic sites, and local markets without the summer crowds.
Whether it's soaking up the sun on St. Francois Beach in the summer or savoring local delicacies in a quaint café during the winter, the perfect canvas for unforgettable moments, the city's enchanting ambiance is heightened when experienced alongside a Mynt Models elite escort, creating memories that resonate with elegance and sophistication.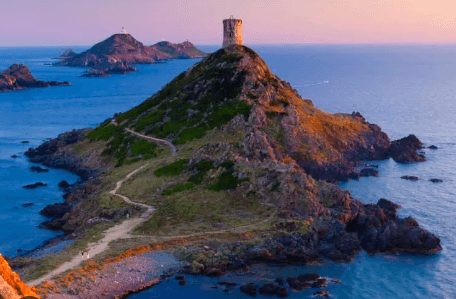 Ajaccio's economy showcases a blend of industries, from tourism and trade to local businesses, all influenced by its unique Mediterranean charm. The city's business scene reflects its diverse offerings, making it an appealing destination for both work and leisure.
With the presence of a Mynt Models companion, business trips take on an entirely new dimension. These refined companions not only provide intellectual engagement but also enhance the overall experience. Whether accompanying you to meetings, offering insightful conversations during downtime, or joining you in exploring the city's treasures, a Mynt Models companion adds an extra layer of sophistication to your business trip.
Stay in the Lap of Luxury
From breathtaking sea views to impeccable service, these luxurious hotels and resorts redefine indulgence in this charming Corsican city.
Hotel Sofitel Golfe d'Ajaccio Thalassa Sea & Spa. This exquisite seaside haven combines contemporary elegance with Corsican charm. Savor the invigorating sea breeze from your private terrace, indulge in rejuvenating spa treatments, and relish gourmet culinary creations that showcase the island's flavors. The panoramic views of the Gulf of Ajaccio and the turquoise waters set the stage for an unforgettable stay with your elite companion.

Hotel Les Mouettes. Nestled along the coastline, this boutique gem offers a tranquil oasis of refined luxury. Indulge in the ambiance of its luxurious rooms and suites, adorned with classic furnishings and awe-inspiring sea vistas. Here, you and your elite companion can savor Corsican haute cuisine at the on-site restaurant while the waves gently serenade you.

Radisson Blu Resort & Spa, Ajaccio Bay. Overlooking the Gulf of Ajaccio, this luxurious retreat offers direct access to Agosta Beach. Unwind in spacious rooms with stylish décor and soak in breathtaking sea views. Enhance your experience with your elite companion by indulging in gourmet dining at the restaurant, rejuvenating spa treatments, and captivating sunsets from the infinity pool's edge.