Mynt Models does not offer full-time or by-the-hour escorts, but fresh, caring career women. Our minimum booking time is a proper date, giving you dinner til breakfast together. Read our guide here.
Discreet Elite Female Model Escorts in Rotterdam
Easily the largest European port, Rotterdam is a culturally diverse city located in the Netherlands' western region. There is no doubt that Rotterdam offers many fantastic things to explore and discover: the harbor, the captivating contemporary buildings, and certainly the countless remarkable museums and art exhibitions.
With a stunning travel companion and Rotterdam's captivating destinations, your trip will definitely be memorable. You're just one appointment away from a dream date.
Reach out to us to obtain exclusive access to the private area, which houses comprehensive profiles of all our lovely models.
Mynt Models – Your Premium Choice of High-End Female Escort Agency in Rotterdam
Mynt Models is a long-established companion agency delivering high-end escort services to clients seeking first class quality, companionship, and beauty since 1991.
We specialize in personalized luxury travel concierge. services. Our discerning clientele can expect friendly, intelligent and high end companions, available worldwide. We have gained a renowned reputation for delivering unparalleled encounters that cater to the distinct preferences and requirements of every gentleman we serve.
Enjoy the vibrance of Rotterdam to the fullest by having an elite travel escort from Mynt Models accompany you.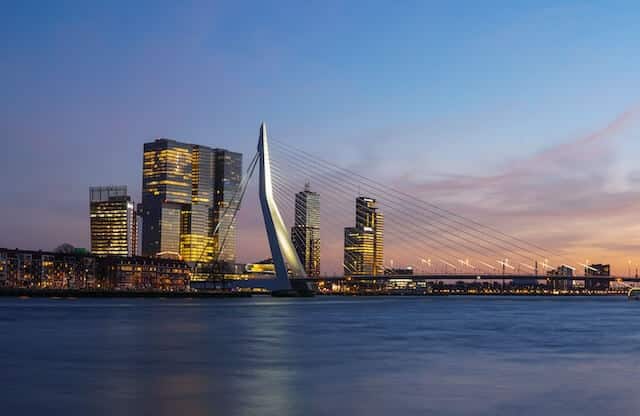 Discover Mynt Models Luxury Companions in Rotterdam
The most discerning gentleman will find an exceptional range of beautiful private companions among our GFE models. A few examples below: 
Get to Know our Selection of Elegant VIP Models & GFE Escorts
You can discover the perfect woman for private, discreet, and high-quality experiences as we have classified our premium companions into three categories. See our model gallery selection then contact us to view full profiles. Meet the Models anywhere in the world, and indulge in an unforgettable time together.
Our Platinum-level VIP escort models are known to possess that indescribable special something: an undeniable youthful presence and charisma.
The ladies we provide at the Diamond Level are known for being among the most reputable and distinguished courtesans globally, including high-caliber models and starlets.
Our Red Diamond companions are first-class and incomparable in terms of beauty, sophistication, and career status, setting them apart from the rest of the tiers.
Your dream VIP female model escort in Rotterdam is a few emails away.
Explore the Benefits of Becoming a Mynt Models VIP Member in Rotterdam
While browsing our portfolio for your perfect travel companion, we provide the chance to apply to  become a member of our VIP private club. Invitation for preferred membership is reserved for our current clients only.
1. We Prioritize Your Privacy Above All Else
2. Rotterdam's Most Gorgeous VIP Companions
Our premium, luxury escort services are designed to cater to discerning clients who seek nothing but the best. Featuring refined escorts, beautiful models, and intelligent VIP courtesans, every lady chosen by Mynt Models is carefully selected for her wonderful social skills, intellect, and beauty.
3. Elite Escort Dating and Matchmaking
Mynt Models is an expert in matchmaking. Whether it's a romantic dinner companion, a charming discreet date to a corporate event, or a relaxing weekend out of town, our Rotterdam GFE companions can be invited to accompany you.
Rely on us to meet your requirements flawlessly.
Why Choose Mynt Models for a Discreet Female Escort Service in Rotterdam
Explore the exceptional benefits of selecting Mynt Models for top-quality female escort services.
Educated and successful ladies make for the perfect travel and dinner companions. These elite courtesans are accustomed to the high society setting and will never embarrass you.
Discreet Romantic Encounters
To uphold our company's world-renowned  reputation for discretion and confidentiality, all our model companions sign non-disclosure agreements, which adds another later to protect your privacy.
We aim to bring high quality individuals together for special moments. The Mynt Models companion experience is intended to be a beautiful exchange of energies.
How You Can Date Refined Escorts in Rotterdam
Contact us.

Please

send us a message via

email

for an initial consultation and verification. This personal touch ensures you're attended to perfectly.

Log in the portal. After being verified, log in to a portal created just for you. View potentially suitable models that match your preferences.
Select your escort date. Choose a model you'd like to invite. Your concierge will confirm her availability. Arrangements will be made for you and your VIP escort to meet on the requested date.
Leave us feedback, if you're comfortable. Your confidential comments are welcomed and appreciated. We look forward to pampering you as you deserve.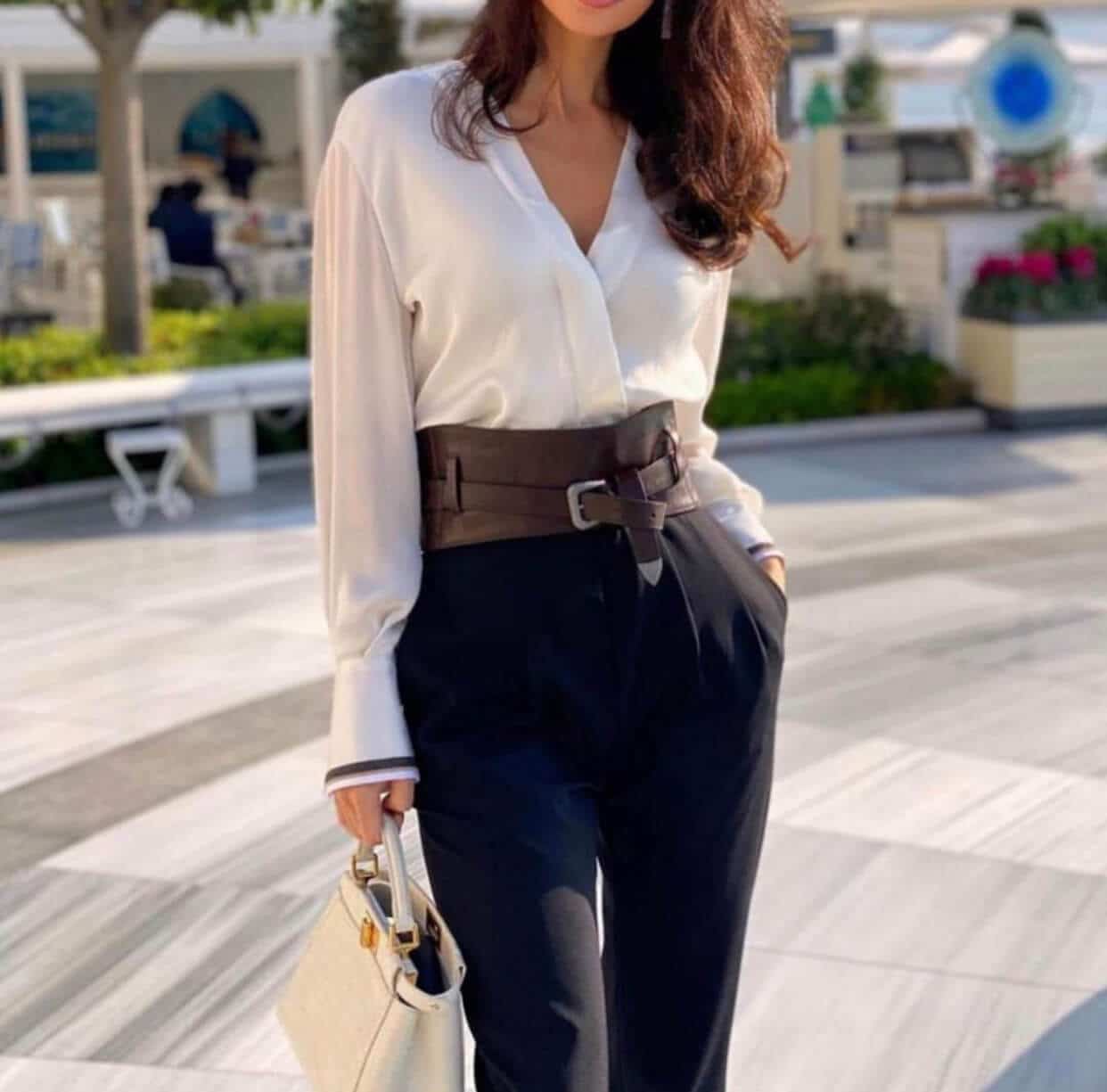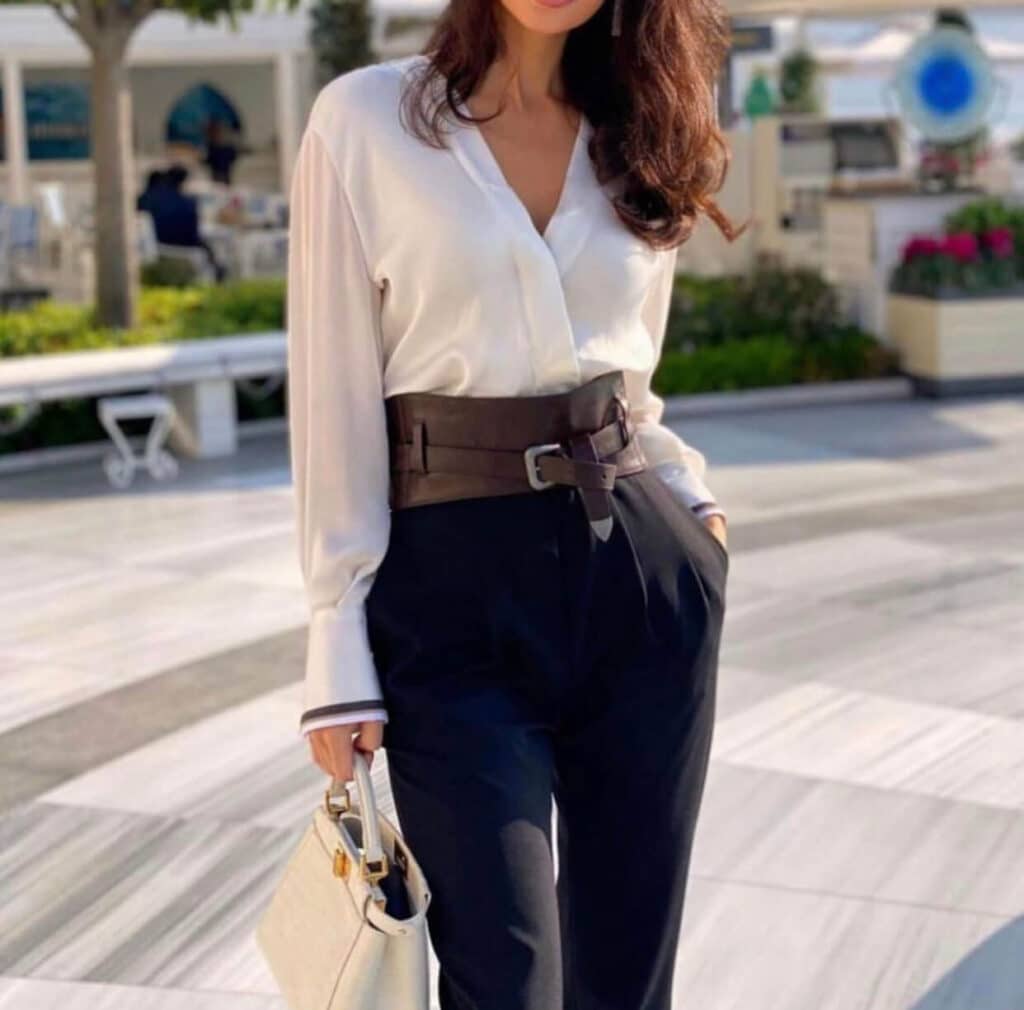 Indulge in an unforgettable Rotterdam experience with the exceptional services of Mynt Models.
Rotterdam is too breathtaking to enjoy on your own. Our matchmaking expertise brings like-minded individuals together for an unforgettable experience in paradise with a friendly, intelligent and beautiful escort model.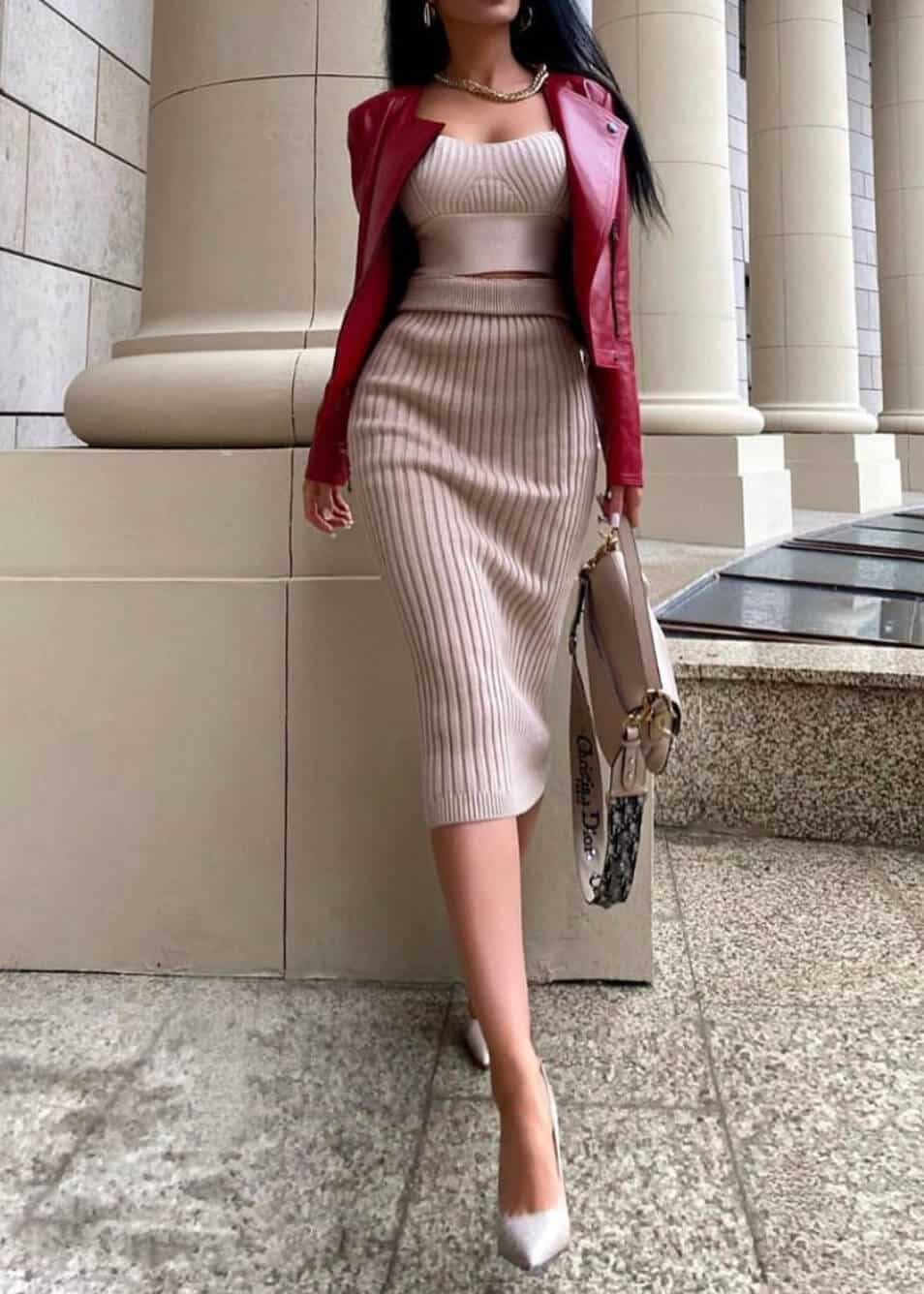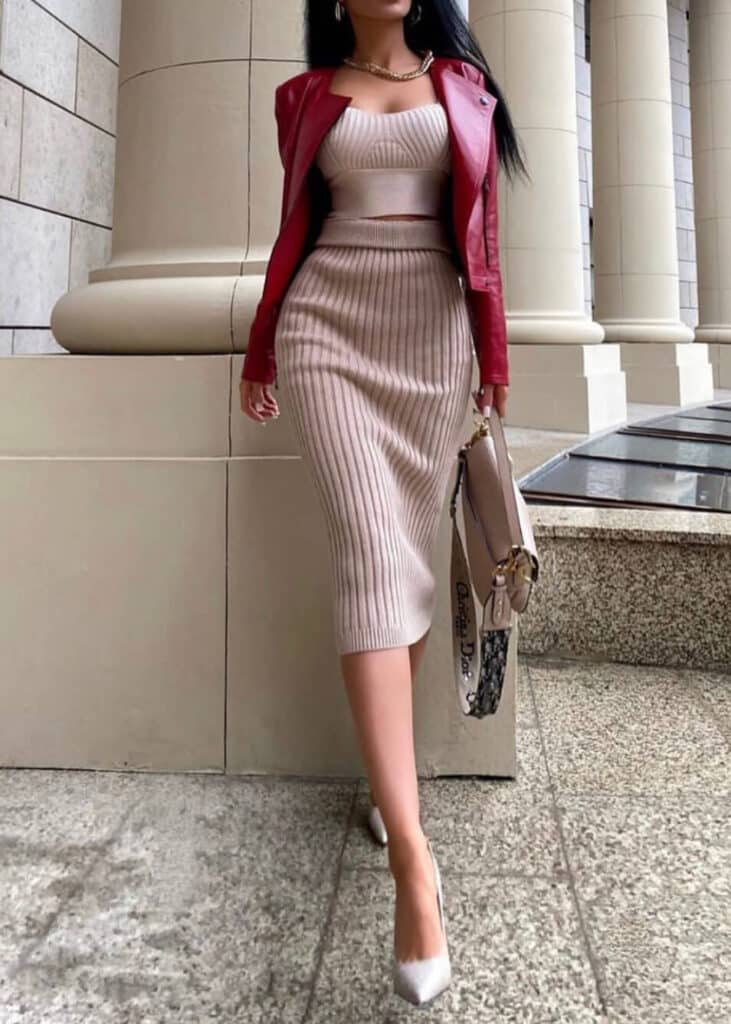 Our High-End Travel Companions and Courtesans in Rotterdam Cater Exclusively to the Most Sophisticated Clientele
Our list of refined, high-calibre clientele includes:
We create meaningful connections. Rotterdam is the perfect destination for discreet escort dating.
Be Surrounded by Stunning Modern Architecture, a New City Vibrance, and a Lively, Elegant Companion in Rotterdam
 It's a superb destination for those looking for something exciting in Europe.
Breathtaking Rotterdam: Top Must-See Places with Your GF Escort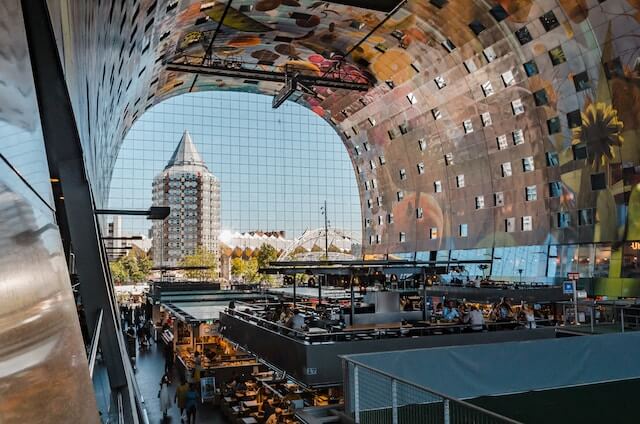 Don't explore the city's beauty alone– let our luxury companions show you around the most famed destinations.
Located in the city's heart, Markthal is a unique and modern indoor market that will impress any food lover. You and your date can sample a variety of local and international cuisines, including fresh seafood, artisan cheeses, and delectable pastries. The market's iconic architecture, featuring a stunning ceiling mural, adds to the romantic atmosphere.
For breathtaking views of Rotterdam, take your date to the Euromast tower, which stands 185 meters tall. You can enjoy a romantic dinner at the tower's restaurant, located 96 meters above ground, or take a thrilling ride on the tower's cable car to experience the panoramic views of the city.
If you're looking for a romantic walk through the city, Delfshaven is a must-visit neighborhood in Rotterdam. This picturesque area, filled with charming canals, historic windmills, and quaint cafes, offers a glimpse into the city's rich maritime history. You and your date can explore the area's narrow streets, enjoy a drink by the waterfront, or simply relax in one of its many cozy parks.
Enjoy Rotterdam Nightlife with a Lovely Escort Date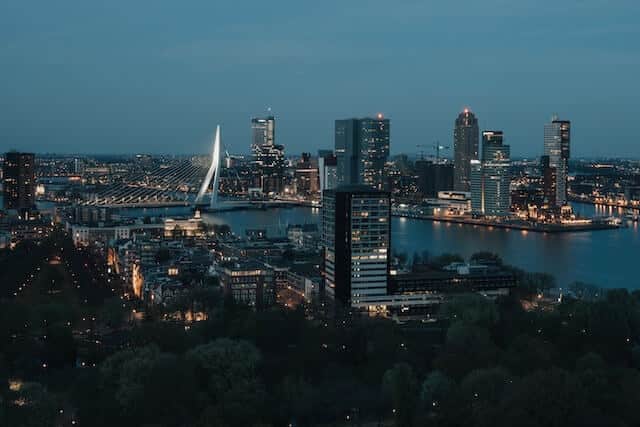 Gastrobar ELVY at NHOW Rotterdam.

Gastrobar ELVY is a luxurious and sophisticated rooftop bar at the renowned NHOW Rotterdam Hotel. This bar offers an extensive menu of small dishes perfect for sharing

and

a selection of creative and signature cocktails that

will

impress.

Fontein Rooftop. The rooftop offers a luxurious atmosphere, making it perfect for couples looking for a special night out. With a divine set menu and outdoor terrace drinks, this venue offers a truly unforgettable dining experience that's only available by reservation.
Bistro Bar Binnenrotte. This bar has a laid-back and friendly atmosphere, making it perfect for catching up with friends or meeting new people. With its extensive wine list and delicious food menu, Bistro Bar Binnenrotte is the perfect spot for a casual night out or a pre-dinner drink.
Consider your VIP companion's preferences and rely on trusted sources like TripAdvisor to recommend vibrant hotspots when planning your itinerary.
With its temperate maritime climate, the city enjoys mild summers and winters, making it an ideal destination year-round.
During the summer the city comes alive with festivals, open-air concerts, and bustling street markets. You and your sophisticated travel escort can get a chance to soak up the warm sunshine and enjoy the beautiful sights and sounds of Rotterdam.
Even during the winter, the city is a magical wonderland with its cozy cafés, cozy pubs, and glittering holiday markets that bring a festive atmosphere to the city. Truly a romantic destination all year round.
Check the city's live weather here.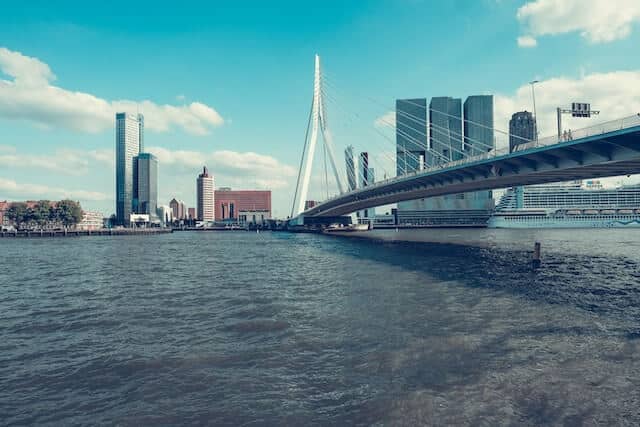 The city is home to a vast and diverse range of industries, from shipping and logistics to finance and technology, which means ample growth and development opportunities exist.
Rotterdam is also a hub for business events and conferences. If you attend one of these events, a Mynt Models VIP escort can be your perfect companion. They possess excellent communication skills and can represent you professionally during these events.
Entrepreneurs and business magnates who conduct their business in Rotterdam seek out the services offered by Mynt Models to match them with the perfect courtesan. Take your luxury VIP escort with you in business meetings and personal travels. See our list of exclusive services.

Don't want to miss out on the fun. All work and no play isn't healthy. Some time with a beautiful woman is considered self-care.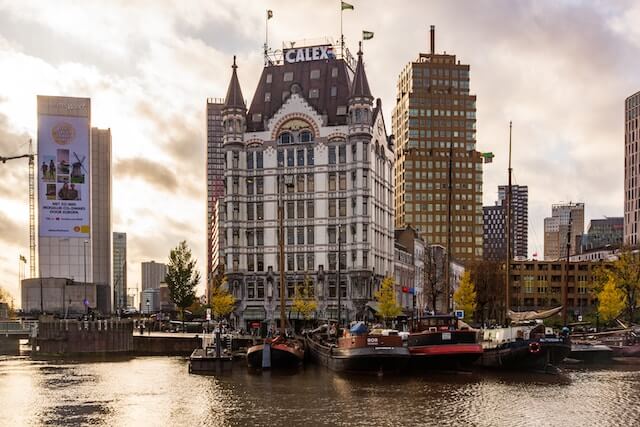 Rotterdam Hotels are the Perfect Rendezvous for Your Elite Companion
Whether you're in town for business or pleasure, these hotels provide top-notch amenities and world-class service, making your stay in Rotterdam unforgettable. If you're looking for a touch of luxury during your visit to this bustling city, be sure to check out some of Rotterdam's most luxurious hotels.
Mainport Design Hotel.

Located in the heart of Rotterdam, this luxury hotel offers views of the river Maas. Its sleek and modern design,

and

state-of-the-art facilities, make it the perfect place to relax and unwind after a busy day. Enjoy top-notch amenities such as a spa, sauna, and indoor swimming pool with your GFE escort.

Hilton Rotterdam. A Rotterdam landmark for over 50 years, Hilton offers guests a luxurious and comfortable stay with its stylish rooms and top-quality amenities. It's a perfect location for both business and leisure travelers.
Hotel New York. This iconic hotel is housed in a former Holland America Line shipping office and has a rich history dating back to 1901. The hotel's unique and charming atmosphere makes it a favorite among tourists and locals alike.