Luxury Female Escort in Dortmund
Located in the North Rhine-Westphalia region of Germany, Dortmund holds a special place as a fusion of rural Westphalia and the industrial Ruhr Area. This vibrant city boasts a strong football tradition, a distinctive beer culture, and a rich industrial heritage, making it a captivating destination for enthusiasts of either or all of the three.
Visitors can explore iconic landmarks like Reinoldkirche and Marienkirche, savor Dortmunder beer in local bars, and immerse themselves in the festive atmosphere of one of Germany's largest Christmas markets. For an enhanced experience of Dortmund's unique offerings, consider the companionship of a Mynt Models travel escort.
Your sophisticated GFE date is just one appointment away.
High-End-Escort-Agentur für Frauen in Dortmund
Luxury VIP Escort Agency in Dortmund, Germany
For over three decades, Mynt Models has been a trusted elite companion agency, offering top-of-the-line escort services to gentlemen who seek phenomenal introductions to elegant women.
Our edge lies in providing customized elite travel arrangements and excellent companionship services anywhere in the world. Our sparkling reputation has been earned through our commitment to delivering personalized encounters that are tailored to the individual preferences and desires of a gentleman.
Mynt Models' elite travel escorts are the ideal partners for indulging in a lively escape to this beer-loving German city.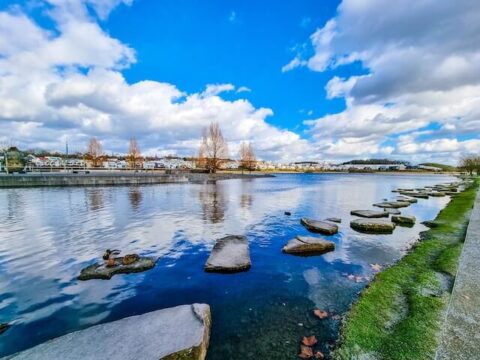 Browse Our High-end Companions in Dortmund
For luxury dates during your stay in Dortmund, our Mynt Models elite escorts are the finest choice available. See our selection and find out for yourself.
Our Exceptional Collection of VIP Travel Companions
We have categorized our exquisite companions into three levels, guaranteeing you the opportunity to discover the perfect lady for private, discreet, and top-tier experiences wherever you want.
Our Platinum-level VIP escort models meet the minimum of our demanding criteria and possess that little extra presence and charisma. Their company gives fresh clients a glimpse into the Mynt Models experience.
VIP Courtesans at the Diamond offers gentlemen access to high-caliber models and emerging stars for an extraordinary indulgence that is a notch higher.
Seeking only the best? Unveil a world of unrivaled allure, sophistication, career heights, and intellect with our Red Diamond companions, a privilege reserved exclusively for our esteemed members.
Discover the Vibrant and Sophisticated Company of Our Dortmund Escorts
Our elite companions are more than just gorgeous. Their engaging personalities and genuine care for you and your interests will make your trip to Dortmund truly unforgettable.
High-Caliber Female Escort Services in Dortmund, Germany
Enhance your preference with Mynt Models' exceptional high-caliber female escort services in Dortmund, Germany. Our carefully curated selection of sophisticated companions embodies the essence of refinement and elegance.
From engaging social connections to personal experiences, our escorts ensure an unforgettable journey of companionship. Indulge in the epitome of luxury as you explore Dortmund through the eyes of our distinguished models, where every moment is a testament to opulence and allure.
High-Caliber Female Escort Services in Dortmund, Germany​
Enhance your preference with Mynt Models' exceptional high-caliber female escort services in Dortmund, Germany. Our carefully curated selection of sophisticated companions embodies the essence of refinement and elegance.
From engaging social connections to personal experiences, our escorts ensure an unforgettable journey of companionship. Indulge in the epitome of luxury as you explore Dortmund through the eyes of our distinguished models, where every moment is a testament to opulence and allure.
Discover the Rewards of Joining Mynt Models' Elite VIP Club
A sparkling time is customary for both non-members and members, but of course, our members receive an elevated level of care and priority.

Current clients are welcome to join our VIP club. Upon approval, you gain the coveted perks to explore the private profiles and  cof each companion, allowing you to get to know her better before you even invite her out.
1. Utmost privacy and discretion.
With many high-profile members on our list, we genuinely understand the importance of maintaining confidentiality. Therefore, we employ robust measures to safeguard your personal information.
2. Access to exclusive escorts.
As an esteemed member of the Mynt Models VIP club, you are granted entrée to an extraordinary level of companions only accessible to VIPs – our Red Diamond companions. Discover a world of refined and engaging company with the most alluring courtesans in Dortmund.
3. Be notified of new models.
An added benefit for our esteemed members is receiving notifications about new models matching your preferences. You get to experience their charming personalities firsthand.
Uncover what else awaits you when you apply for membership.
Get a Taste of True Luxury with Mynt Models
Don't miss out on the exceptional perks that await our esteemed VIP members. Join now and elevate your Dortmund encounters.
Why Choose Mynt Models for Dortmund Escort Services
Find out what makes Mynt Models the premium choice for warm and caring companions.
Long-Standing Reputation for Quality
With repeat callers in our list of clientele, our name gets mentioned frequently via word-of-mouth along with the remarkable feedback we receive from our loyal clients, who have witnessed firsthand the exceptional companionship we provide
Cultured and Sophisticated Women
Our companions are a reflection of refined taste and elegance, much like you. Hailing from distinguished backgrounds themselves, they seamlessly blend into high society settings, complementing your stature effortlessly.
Customized Luxury Encounters
We know just how each gentleman has his preferred way of doing things, so we devote meticulous attention to creating an experience that perfectly aligns with your distinctive tastes. We ensure that your time in Dortmund exceeds your expectations.
How You Can Date Refined Escorts in Dortmund, Germany
With Mynt Models, securing a travel companion with you is a breeze.
Contact us. Send us a message via email for an initial consultation and verification. This personal touch ensures you're attended to perfectly.


Log in the portal. After being verified, log in to a portal created just for you. View potentially suitable models that match your preferences.


Select your escort date. Choose a model you'd like to invite. Your concierge will confirm her availability. Arrangements will be made for you and your VIP escort to meet on the requested date.


Leave feedback. Your confidential comments are welcomed and appreciated. We look forward to pampering you as you deserve.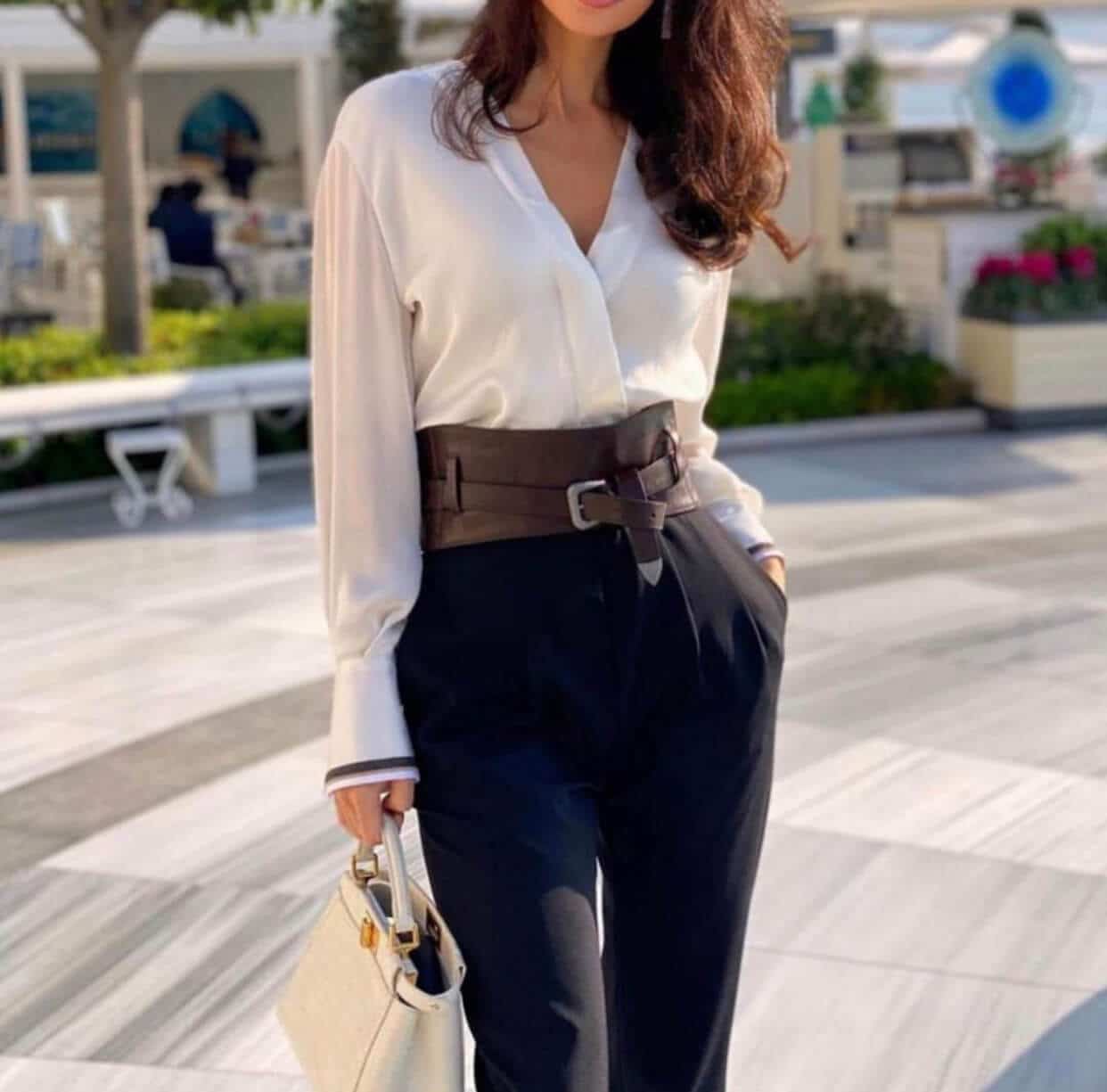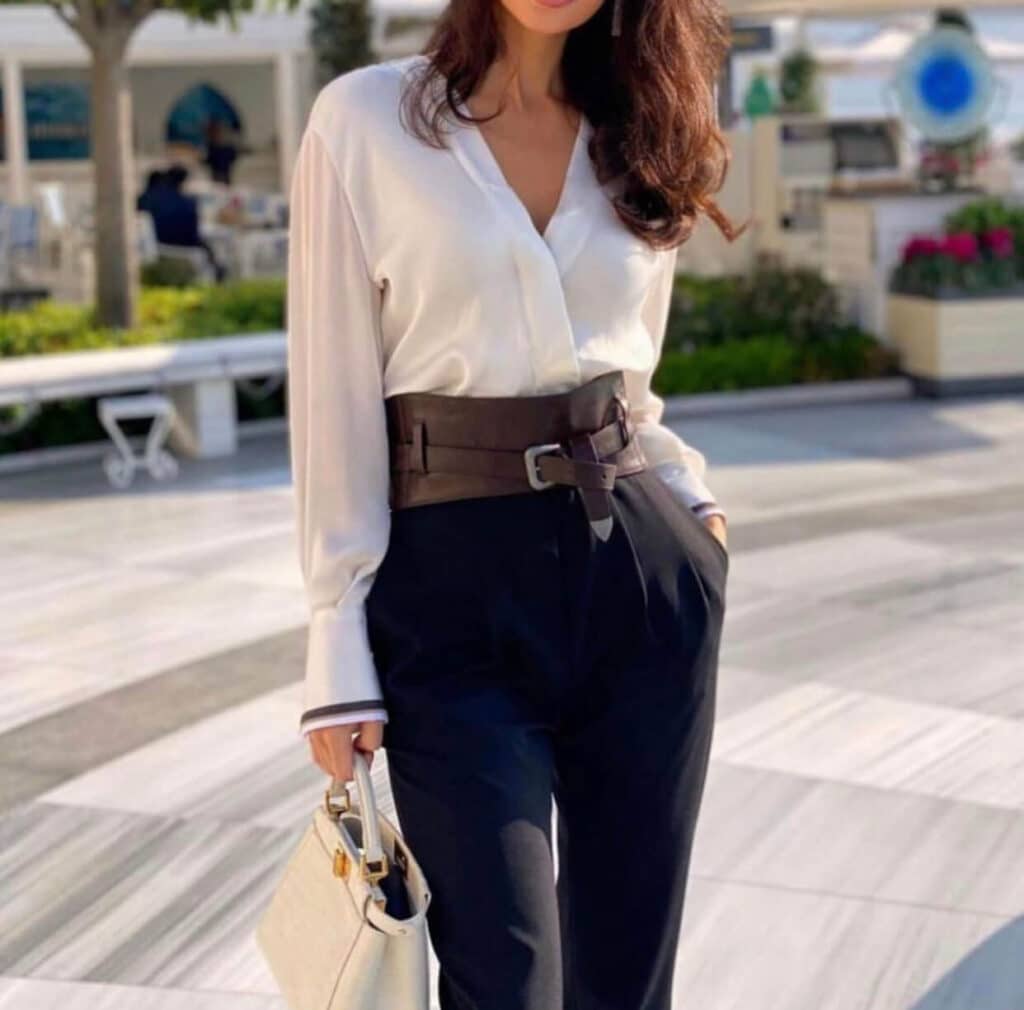 Escape to the Heart of Europe With Your Travel Escort
Football isn't the only thing you can enjoy in Dortmund. The sprawling parks and the various museums are just among the things to visit with your date. Make Dortmund memorable with Mynt Models.
Our High-End Travel Companions and Courtesans in Dortmund Cater Only to Polite Clients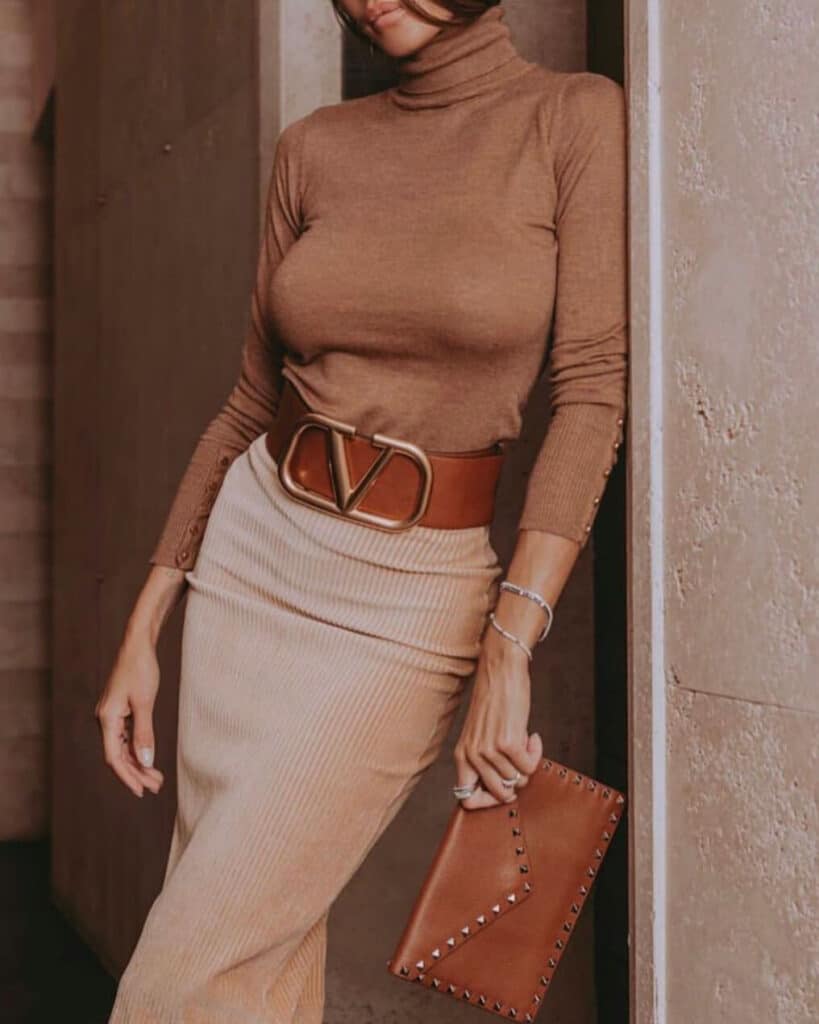 Mynt Models is more than just another billionaire dating agency. That said, we are not only highly selective of our models but also of our clientele.
We are by appointment only, and we do not offer hourly escorts or full-time escort services. The exclusive VIP escort companions we introduce are well-educated and well-traveled, and our matchmaking magic ensures you are paired with a genuine and caring lady in Dortmund whose company you'll love.
Our list of refined, high-caliber clientele includes:
VIP experiences in Dortmund. Tell our concierge what you want, and we'll make it happen.
This green metropolis might be best known for being the oldest brewery in the world but its charm goes beyond just that. Discover Dortmund with a Mynt Models escort for a wonderful time in the city.
Best Destinations to Visit for a Date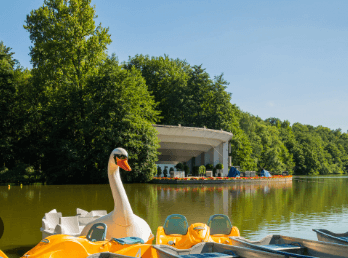 The city is half sprawling greenery, it's no surprise that a stroll in the park is the perfect first date. Take a leisurely stroll through the lush expanse of Westfalenpark, a serene oasis perfect for relaxation and quiet conversations. Admire the vibrant flower beds, tranquil ponds, and charming paths that create an idyllic ambiance to get to know each other better.
For an exhilarating adventure, head to Indoor Skydiving Bottrop, just a short drive away. Experience the sensation of freefall without the heights as you and your date take part in indoor skydiving, creating unforgettable memories while sharing a heart-pounding experience.
Once a brewery, it now houses a unique blend of art exhibitions, historical artifacts, and modern technologies. Ascend the tower for panoramic city views and enjoy insightful conversations on art and culture with your date.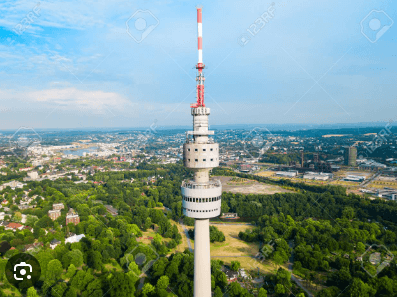 Dortmund's bars accommodate a wide range of preferences. Discover trendy and stylish venues with your escort date for an exciting evening out.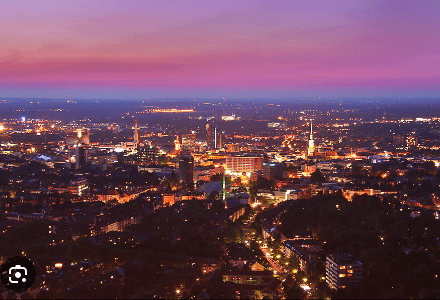 Pfefferkorn NY Steakhouse. Indulge in a culinary journey at Pfefferkorn NY Steakhouse, where the focus is on delivering top-quality, perfectly grilled steaks that capture the essence of New York's steakhouse tradition. The cozy ambiance sets the stage for savoring expertly prepared cuts of meat, complemented by a selection of fine wines.


Vida is where modern European cuisine merges seamlessly with local inspirations, resulting in an exquisite array of flavors. Emphasizing fresh, seasonal ingredients, Vida offers a diverse menu, catering to varied palates with options from seafood to vegetarian.
Baseology. Situated in the center of Dortmund, Baseology is a rooftop bar and restaurant that offers a space for relaxation and connection. Taste locally sourced coffee, meticulously crafted cocktails, and an array of beverages, along with delectable dining options that consistently introduce fresh additions to the menu.


Rock Café. The Rock Cafe in Dortmund is a vibrant and inviting establishment that resonates with the true spirit of rock music. Nestled in a laid-back and friendly ambiance, this bar offers a haven for music enthusiasts seeking an authentic rock experience.
Located in the North Rhine-Westphalia region of Germany, Dortmund's weather is influenced by its inland location and proximity to the North Sea. Tourists are drawn to Dortmund for its pleasant weather that offers comfortable conditions for exploration and outdoor activities.
The summer months are perfect for exploring the city's numerous parks. Westfalenpark comes alive with picnics, outdoor concerts, and leisurely walks. Exploring cultural attractions such as the Dortmund U-Tower and enjoying al fresco dining in the trendy districts become particularly enjoyable during this season.
In contrast, winter transforms Dortmund into a cozy wonderland. The festive atmosphere is enhanced by the city's Christmas markets, where locals and tourists alike indulge in mulled wine, seasonal treats, and unique crafts. Both Reinoldikirche and Hohensyburg Castle take on a unique charm during the winter months.
Both summer and winter experiences in Dortmund are elevated when shared with the companionship of a Mynt Models travel escort. Check the city's live weather here.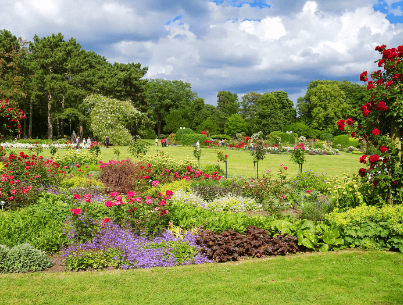 The city's strategic location at the heart of Europe, well-connected transportation infrastructure, and skilled workforce contributes to its business-friendly environment.
As a bustling business hub, Dortmund attracts professionals from around the world for conferences, meetings, and business ventures. The option to have a Mynt Models companion join your business meetings adds a layer of sophistication and companionship that can enhance networking and collaboration.
And when you find yourself with some leisure time to spare, exploring the city or indulging in its famed culinary offerings becomes even more enjoyable with the company of a Mynt Models courtesan. See the list of our exclusive services here.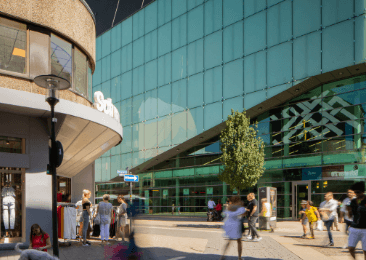 Dortmund is home to a good number of luxury hotels – the perfect rendezvous for your elite companion.
Steigenberger Hotel Dortmund. Immerse in timeless elegance at Steigenberger Hotel Dortmund, where contemporary design graces spacious rooms and gourmet delights await at the upscale restaurant. Enjoy the hotel's spa and fitness center for a complete retreat.


Dorint An den Westfalenhallen. Unveil a haven of sophistication at this hotel right across Westfalen. Relish fine dining at the restaurant, and bask in a location seamlessly connected to the Westfalenhallen and Signal Iduna Park, perfect for enthusiasts and those seeking upscale indulgence.


Radisson Blu Hotel Dortmund. Revel in contemporary luxury with sleek designed rooms and gourmet experiences. Also conveniently located near the Westfalenpark and Dortmund Zoo, Radisson Blu is the ideal choice for upscale travelers seeking comfort and convenience.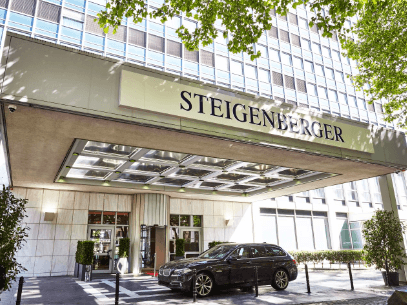 An Exquisite, Relaxing Escapade Awaits you in Dortmund
Woodlands, waterways, and green spaces – nature lovers can revel in the city for a vacation that will surely melt life's stresses away. Bring along a date and enjoy the city's nature parks.