Mynt Models does not offer full-time or by-the-hour escorts, but fresh, caring career women. Our minimum booking time is a proper date, giving you dinner til breakfast together. Read our guide here.
Sophisticated Premium Escorts in Clermont-Ferrand
Nestled in the dramatic Auvergne region of France, Clermont-Ferrand boasts a rich legacy from its Roman roots to its role as a Christian center during the Middle Ages, establishing itself as a significant cultural and historical hub.
While not primarily a tourist destination, Clermont-Ferrand remains an appealing city with captivating attractions. Its own charm lies in its volcanic stone architecture, including the twin-turreted cathedral and 18th-century mansions. To truly savor this blend of culture and nature, VIP companionship is simply a must. And for the most elite escorts in Clermont-Ferrand, Mynt Models elite escorts are the premium companion choice.
Reach out to us

to obtain exclusive access to the private area, which houses comprehensive profiles of all our lovely models.
Mynt Models Escort Agency
Clermont-Ferrand VIP Companionship Services
As a highly-regarded escort agency, we at Mynt Models possess an impressive selection of VIP companions, models, and courtesans. You can be certain that only the most elegant and sophisticated women will accompany you during your trip to the Auvergne region.

We have been a trusted companion agency for high-end companionship services in the city since 1991. We specialize in personalized travel concierge services worldwide and have gained a reputation for delivering unparalleled encounters that cater to the distinct preferences and requirements of every gentleman we serve.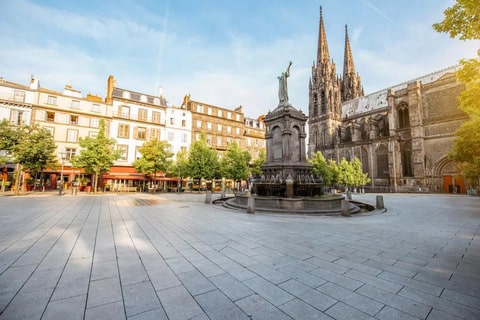 Curious about the stunning women you can find in Clermont-Ferrand?
Gorgeous, chic, and sophisticated – a Mynt Models VIP companion is the perfect complement to your trip to the historic city.
Clermont-Ferrand's Elite Model Companions
This French city boasts an extraordinary collection of premium celebrity and model escorts, ideal for the most sophisticated clientele. See our model gallery selection
Mynt Models Exclusive International Travel Escorts
Our premium companions are classified into three tiers to help you find the perfect escort to meet for exclusive, discrete, high-quality experiences anywhere in the world.
Our entry-level models at the Platinum Level have passed our rigorous selection process. These exceptional ladies, well above the average, are ideal for gentlemen seeking the utmost luxury and sophistication that Mynt Models offers.
At the Diamond level are upscale escorts that represent a higher echelon, providing gentlemen with access to high-caliber models and aspiring stars. Their luxurious companionship is recommended for an extraordinary indulgence.
For those who seek perfection, our Red Diamond companions exemplify unparalleled beauty, sophistication, and intellect. These remarkable models are exclusively curated for our refined and tasteful members.
Exceptional Girlfriend Experience in Clermont-Ferrand
Luxurious encounters await you in the city. From gourmet dining, and exclusive art soirees, to private helicopter tours, Mynt Models makes your time in the city truly unforgettable.
VIP Female Escort Services in Clermont-Ferrand
Experience the pinnacle of elegance and companionship with Mynt Models' VIP Female Escort Services in Clermont-Ferrand. Our carefully curated selection of enchanting escorts redefine companionship, offering you an unparalleled journey into sophistication and allure.
With a commitment to discretion and a focus on meeting your wishes, Mynt Models ensures that each encounter is a seamless fusion of companionship and luxury. Embark on a captivating adventure in Clermont-Ferrand with extraordinary individuals who understand the art of creating unforgettable moments.
The Privileges of a Mynt Models VIP Club Member
We tend to our non-member clients with utmost attention to detail but our VIP members enjoy an elevated level of care and priority.
With the privileged membership, you gain access to the models' most private images and interviews. Find her guarded secrets and see why she is so special to our company.
1. Assured confidentiality.
We understand well the importance of confidentiality for our high-profile members and take extensive measures to safeguard your personal information and ensure complete discretion.
Our exclusive escort introduction service aims to fulfill the desires of affluent members who rightfully expect the highest standards, and so they are given access to our most exclusive escorts: the Red Diamond companions.
3. First priority for introductions.
Another advantage our esteemed members have is that they are notified as soon as new models that impeccably suit their preferences become part of the roster.
Experience an enhanced level of our matchmaking and discreet dating services when you become a member.
Luxury Escort Agency in Clermont-Ferrand
Indulge in the ultimate luxury with our premier escort agency in Clermont-Ferrand. We redefine sophistication, offering a meticulously curated selection of exquisite companions who embody beauty, charm, and intelligence.
Our commitment to discretion and fulfilling your desires ensures each encounter is a seamless blend of companionship and opulence. Embark on a journey of unparalleled elegance and refined companionship, where unforgettable moments are expertly crafted with our exceptional escorts.
Luxurious encounters, further elevated.
Becoming a VIP member instantly enhances every interaction, ensuring you make the most of each experience. Join us today to access an array of unparalleled benefits that will reshape your expectations.
Why Choose Mynt Models for Clermont-Ferrand Escort Services
Discover what makes us the ultimate choice for stunning female escorts in Clermont-Ferrand.
Long-Standing Reputation for Quality
The strength of our reputation stems from the positive testimonials and glowing recommendations of our loyal clients, who have personally encountered the exceptional companionship we offer.
Polished and Enchanting Women
Immerse yourself in the company of high-society ladies who not only exude breathtaking beauty but also possess a friendly and attentive nature. Their enchanting company is perfect for any event and occasion.
We understand that each client is unique, and we take pride in tailoring our offerings to ensure an experience that resonates with your preferences. We go the extra mile to curate memorable encounters, experienced only with Mynt Models.
How to Arrange a GFE Date with Mynt Models in Clermont-Ferrand
Discover the effortless way to secure a premium companion by following these easy steps.
Contact us. Send us a message via email for an initial consultation and verification. This personal touch ensures you're attended to perfectly.


Log in to the portal. After being verified, log in to a portal created just for you. View potentially suitable models that match your preferences.


Select your escort date. Choose a model you'd like to invite. Your concierge will confirm her availability. Arrangements will be made for you and your VIP escort to meet on the requested date.


Leave us feedback. Your confidential comment about your experience with our agency is important to us as it is instrumental in our continuous efforts to enhance our services and ensure you receive the pampering you deserve.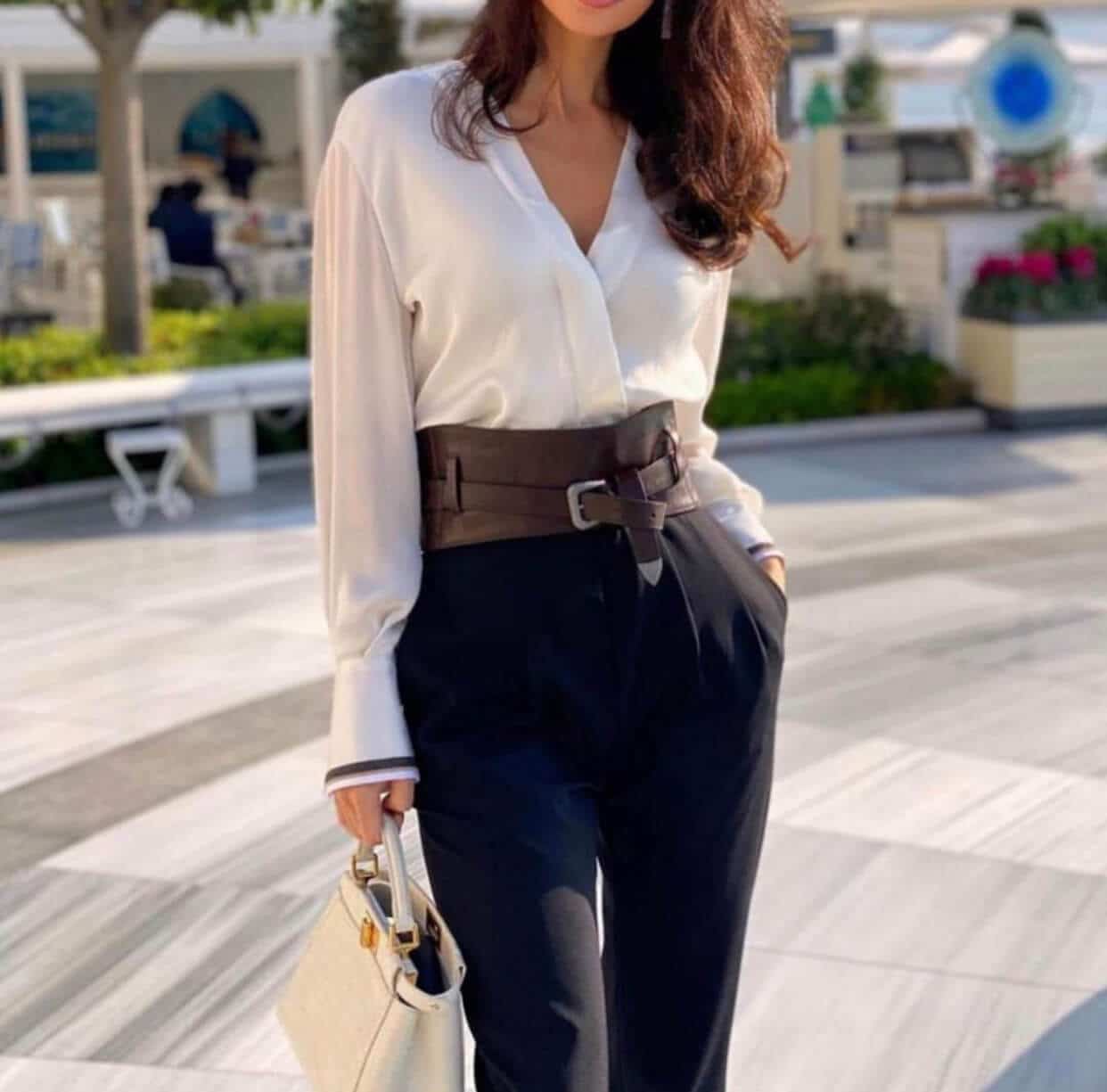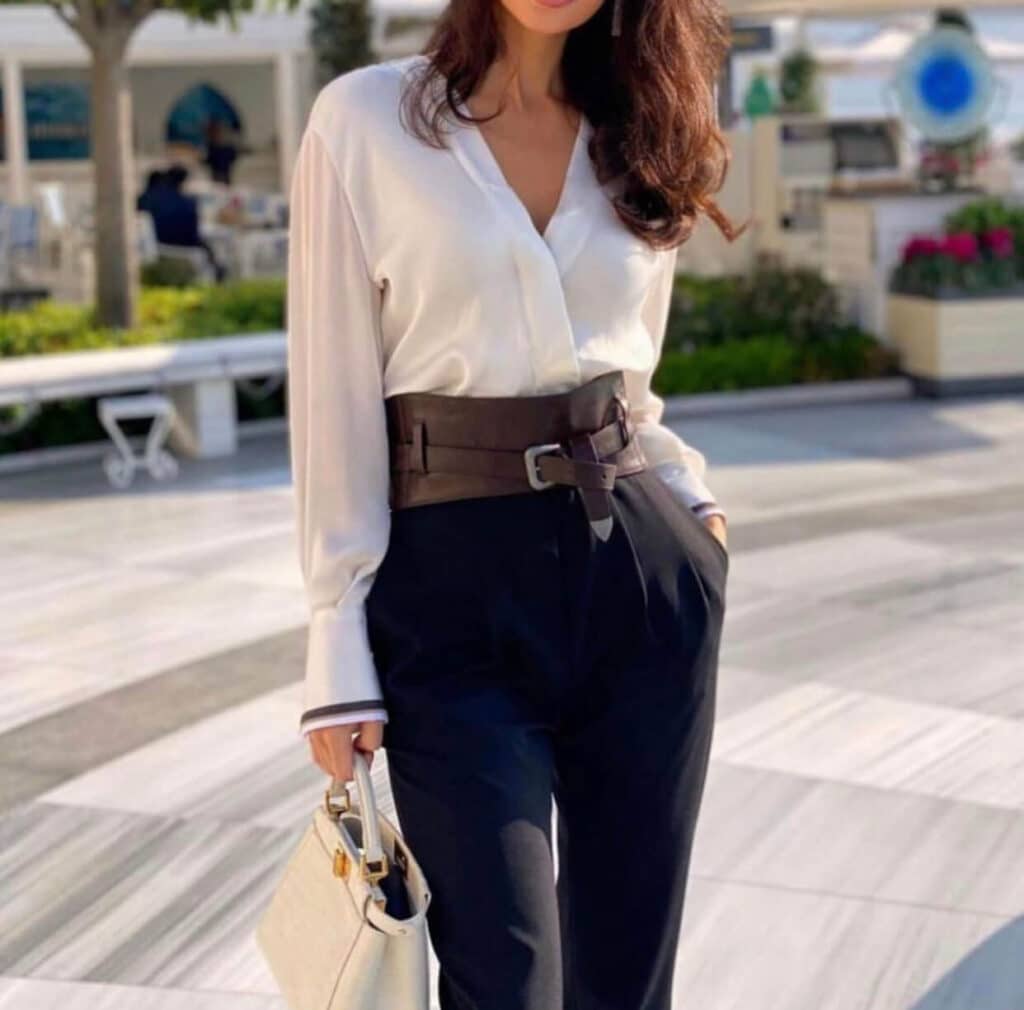 The Woman of Your Dreams Awaits
A charming atmosphere is already given in Clermont-Ferrand, a single appointment can bring you closer to your refined travel companion.
Mynt Models Only Extends Our Excellent Services To The Most Elite and Polite Callers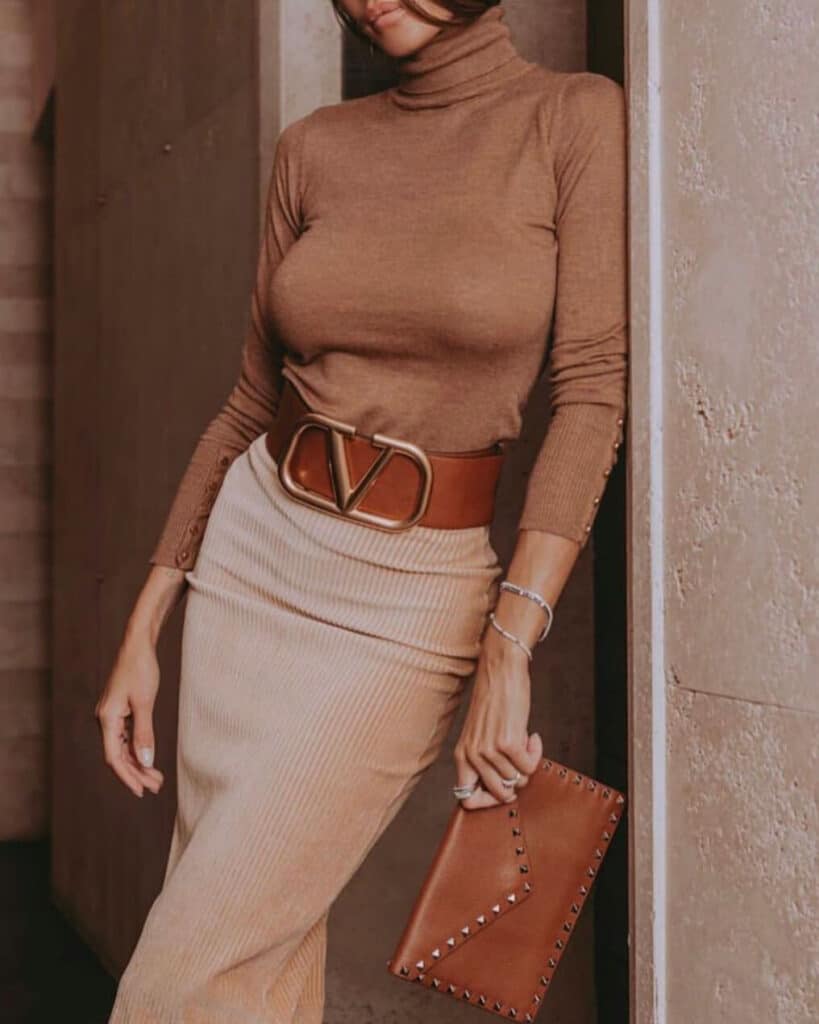 Mynt Models has been dedicated to treating every gentleman with personalized attention and care. Our luxury VIP concierge agency in Clermont-Ferrand provides more than just another billionaire dating escort service.
We do not provide full-time by-the-hour escorts, and we certainly do not accommodate every caller. We match you with elegant, educated, and well-traveled high-end companions via appointment only.
Our list of refined, high-caliber clientele includes:
Contact us so we can discuss your requirements. You can be assured that our brand of excellence will be personally tailored to you.
Clermont-Ferrand: The Heart of Auvergne
With a history dating back through the ages, Clermont-Ferrand, as one of France's ancient cities, has imprinted its enduring legacy on its present-day character. Explore its historic offerings with a Mynt Models travel companion.
Best Destinations to Visit for a Date
Embark on a voyage through Nimes' captivating history, delving into its iconic sites like the esteemed Château de Nimes and the National Maritime Museum. Enriched by a Mynt Models companion, these locales burst forth with narratives of resilience, conquest, and the abiding maritime essence that defines the city's identity.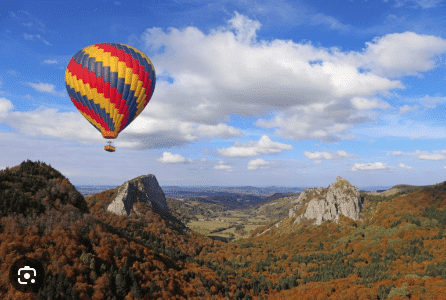 A brief stroll from Place de Jaude, Jardin Lecoq presents an English-style, charming garden, providing an enchanting retreat from the city's hustle. It serves as an ideal setting for a romantic lakeside walk or a delightful picnic, creating a serene escape from the urban flurry.
For the adventurous, soaring gently above Clermont-Ferrand gives a sense of tranquility and wonder. As you ascend of the sky, you'll be treated to breathtaking panoramic views of the city's historic architecture juxtaposed against the awe-inspiring backdrop of the dormant volcanoes that define the region's landscape.
An exploration into the art and culture of the city is an unmissable experience in the city. Immerse yourselves in the art and culture of Clermont-Ferrand at the Roger Quilliot Art Museum. Wander hand in hand through captivating exhibitions showcasing an array of artworks, from classical to contemporary.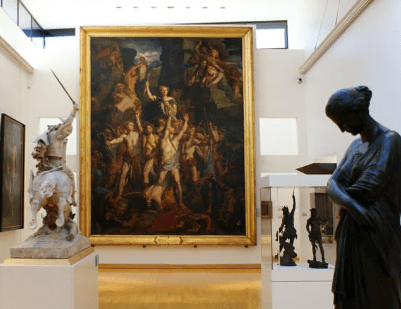 Cocktails in Clermont-Ferrand
The French kick off their nights in the city by making their way to Boulevard Trudaine, a central street located in close proximity to the Eglise Notre-Dame-du-Port. This bustling thoroughfare hosts over 20 bars and eateries tailored for the vibrant and energetic crowd.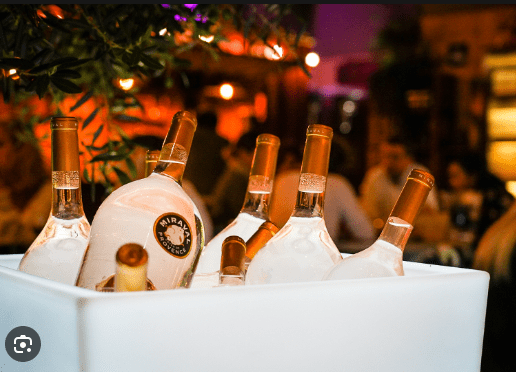 L'Ostal. Meaning "house" in the local dialect, Michelin-starred L'Ostal is helmed by Emmanuel Hébrard, a local culinary enthusiast. Anticipate a singular fixed menu celebrating local ingredients: meats from nearby butchers, vegetables from neighboring gardeners, and cheeses and eggs from surrounding farms for a true Michelin experience in Clermont-Ferrand.

Auberge de la Baraque, awarded a Michelin star, invites guests to relish a distinctive dining experience within a serene countryside backdrop. Renowned for its imaginative take on traditional French fare, the restaurant masterfully blends regional culinary legacy with contemporary innovation. The harmonious blend of rustic elegance in decor, coupled with attentive hospitality, assures an enchanting evening of culinary discovery.
Bar Le Roof des Volcans. Perched high above the city, Bar Le Roof des Volcans offers an upscale and chic rooftop experience that encapsulates the essence of Clermont-Ferrand's allure. The ambiance blends sophistication with a relaxed vibe, providing the perfect setting to savor craft cocktails and fine wines while basking in the sunset's warm glow or the city's twinkling lights.

The Still Irish Bar. Within its doors, guests are welcomed into a spirited space adorned with rustic wood furnishings and classic Irish memorabilia. Expect a selection of premium whiskeys, ales, and spirits that offer a taste of Ireland, combined with live music that creates a lively backdrop for engaging conversations and festive merriment.
Weather in Clermont-Ferrand
The city's location in the Auvergne region of central France, surrounded by volcanic landscapes, plays a role in its weather patterns.
The summer months make for the perfect time to explore the city's outdoor offerings, such as strolling through charming streets, visiting local markets, and relishing al fresco dining in the numerous cafes and bistros. The vibrant nightlife comes alive during summer evenings, with bars and restaurants spilling out onto the streets, creating a lively atmosphere for leisurely walks and romantic dinners.
In Winter, the city is occasionally adorned with a picturesque dusting of snow. This season invites cozy exploration, from visiting art galleries and museums to enjoying beautiful evenings in traditional wine bars. The allure of Clermont-Ferrand's festive decorations, paired with the warmth of charming indoor venues, creates an ambiance of comfort and intimacy.
To enhance these seasonal pleasures, a Mynt Models elite escort is a perfect addition. Their presence enriches summer terraces and winter warmth, adding refinement and companionship to every Clermont-Ferrand moment.
Check the city's live weather here.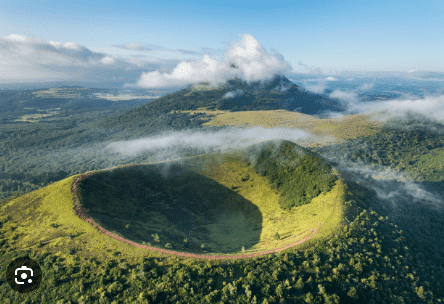 Clermont-Ferrand is a well-known center of industry, sustaining a diverse economy spanning manufacturing, technology, research, and education, hosting key company headquarters and institutions that fuel its dynamic business landscape.
In fact, the renowned Michelin brand calls the city home, with its corporate headquarters located there. For business travelers, this environment presents networking and meeting opportunities.
Being joined by a Mynt Models companion your business meetings can offer a distinctive advantage. Their elegance and articulation can enhance professional interactions, infusing a touch of charisma into discussions. Beyond business, their companionship enriches your downtime, allowing you to explore Clermont-Ferrand's culture and cuisine, achieving a well-rounded business trip.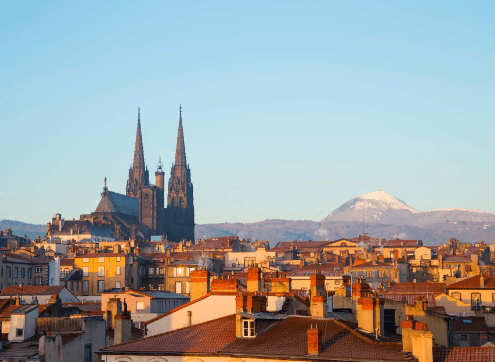 Luxurious Hotels in Clermont-Ferrand
These opulent accommodations set the stage for the perfect rendezvous with your elite companion, promising a blend of sophistication, comfort, and elegance.
Hotel Princesse Flore. Nestled in the heart of Clermont-Ferrand, Hotel Princesse Flore is a true gem of opulence. Pamper yourself and your elite companion in the opulent spa, followed by a culinary journey at the Michelin-starred Le Park restaurant, where innovative French cuisine marries harmoniously with the elegant surroundings.

Château de Codignat. Experience the epitome of refinement at Château de Codignat, a historic castle turned luxury hotel. Set in the midst of lush landscapes, this estate offers charming suites that exude classic elegance. The gourmet restaurant showcases the best of Auvergne's flavors, while the stunning gardens invite leisurely strolls, creating an idyllic haven for you and your elite companion.

Oceania Clermont-Ferrand redefines modern luxury with its contemporary design and exceptional amenities. The luxurious rooms are complemented by a wellness center featuring a heated pool, sauna, and hammam, providing a retreat for relaxation and rejuvenation. Savor a romantic dinner at the hotel's restaurant, delighting in innovative cuisine that reflects the city's culinary essence.