Escortes féminines haut de gamme à Bruxelles
Beautiful Female VIP Escorts in Brussels
Nestled in the heart of Belgium, Brussels stands as the capital city of both the country and Europe. Its significance as the unofficial Capital of Europe is due to its hosting of major EU institutions, making it a hub of international diplomacy and cultural diversity.
Discover the unassuming city of Brussels, adorned with iconic landmarks like the Grand Place, Manneken Pis, and the Atomium. Delight in its culinary wonders with waffles, chocolates, and diverse beers, all enhanced by the company of a warm, elite courtesan arranged by Mynt Models.
Reach out to us

to obtain exclusive access to the private area, which houses comprehensive profiles of all our lovely models.
Agence d'escorte haut de gamme à Bruxelles
Luxury Escort Agency in Brussels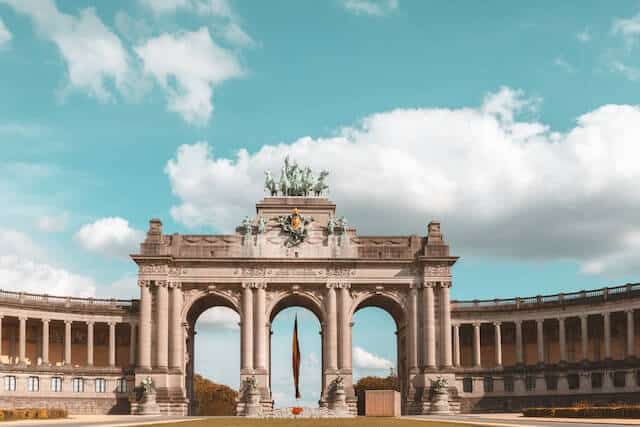 Date World-Class Escorts in Brussels With Us
Having an exquisite, caring VIP model companion by your side as you explore Belgium is the ultimate indulgence, adding the perfect finishing touch to your luxury experience.
Meet Our High-End Companions Catering to Brussels
If you require a lovely, caring and luxurious escort date in Brussels, Mynt Models offers you a curated selection of premium female travel companions and courtesan escorts. Quality over quantity is our motto. Preview some of our models: 
Discover Our International Elite Escorts and Upscale Courtesans
Indulge in a warm and caring company as you travel. We have organized our exceptional companions into three tiers, ensuring you can select your ideal lady for exclusive and confidential premium experiences anywhere in the world.
The friendly Platinum VIP Escorts embody our introductory level of models, having successfully met our rigorous standards. These extraordinary women are perfect for gentlemen who wish to experience the tip of unparalleled luxury with Mynt Models.
The caring VIP Courtesans at the Diamond level are a step above, offering gentlemen access to high-caliber models and rising stars. Their lavish company is recommended for repeat callers seeking extraordinary indulgence.
When you demand the very best, our Red Diamond companions personify the pinnacle of beauty, sophistication, and intelligence. Their company is available exclusively to our tasteful and cultivated members.
Experience refined companionship with our elite escorts in Brussels today!
Why Join Mynt Models Elite VIP Membership?
While non-members receive exceptional attention to detail, our VIP members delight in an elevated level of care and priority.
We extend our invitations to current clients in search of their perfect travel companions. Once granted, a world of privileges awaits you, including access to Members-only photos, videos, and other coveted privileges exclusively reserved for Mynt Models members. Receive a private concierge contact number, reduced Member pricing, and more.
1. Your privacy is our topmost priority.
We diligently undertake extensive measures in protecting your personal information and ensuring complete discretion, as we understand just how important confidentiality is for our distinguished high-profile members. We guarantee privacy protection forever. 
2. Discover Brussels' most beautiful exclusive escorts.
Regular valued clients can meet some of our stunning models available for Brussels. Your VIP membership with us unlocks a whole extra tier of exceptional companions exclusively available for you – our Red Diamond models. What's more, you also get notified about new models and priority appointments to meet them, with reduced pricing. 
3. Luxury courtesans and escorts introduction.
Expect to meet only the most fascinating, enchanting individuals who exude grace and poise, making every encounter in Brussels an unforgettable experience.
Find all these and more when you arrange a dinner date with an adorable woman, via our dedicated concierge. 
Embark on a Journey of Unrivaled Luxury – the Mynt Models VIP Member Way
An exquisite VIP model companion by your side as you explore Belgium is the ultimate indulgence, adding the perfect finishing touch to your experience.
Why Choose Mynt Models for Brussels Escort Services
Exceptional advantages await you when you're inviting a beautiful Brussels escort to dinner. 
Our excellence lies in the power of word of mouth and wonderful feedback from our repeat clients, who have personally experienced the warm, extraordinary companionship we provide.
Confidential Companionship
Their fresh physical beauty is complemented by their sophisticated grace and engaging personalities. Whether you seek a natural girl-next-door look, or a fashion magazine model beauty, the ladies fit perfectly into high society settings, as they've been raised in, and are accustomed to high society themselves.
Customized Luxury Encounters
We put our sincere heart into assisting you and discovering your individual preferences. With that, we craft an experience that aligns best with what you're expecting. A dinner date companion? A woman to stimulate your intellect? A beauty to grace your arms at a social event? Our dedicated concierges strive to ensure your experience is second to none. 
How to Date Beautiful Elite Escorts in Brussels
By booking a date, you go a step closer to becoming one of the happiest gentlemen on earth! Learn the easy steps to book an upscale escort in the Capital of Europe.
Contact us. Send us a message via email for an initial consultation and verification. This personal touch ensures you're attended to perfectly.


Log in to the portal. After being verified, log in to a portal created just for you. View potentially suitable models that match your preferences.
Select your escort date. Choose a model whose company you'd like in Brussels. Your concierge will confirm her availability. Arrangements will be made for you and your VIP escort to meet on the requested date.
Leave us feedback. Your confidential comment about your experience with our agency is important to us as it is instrumental in our continuous efforts to enhance our services and ensure you receive the pampering you deserve.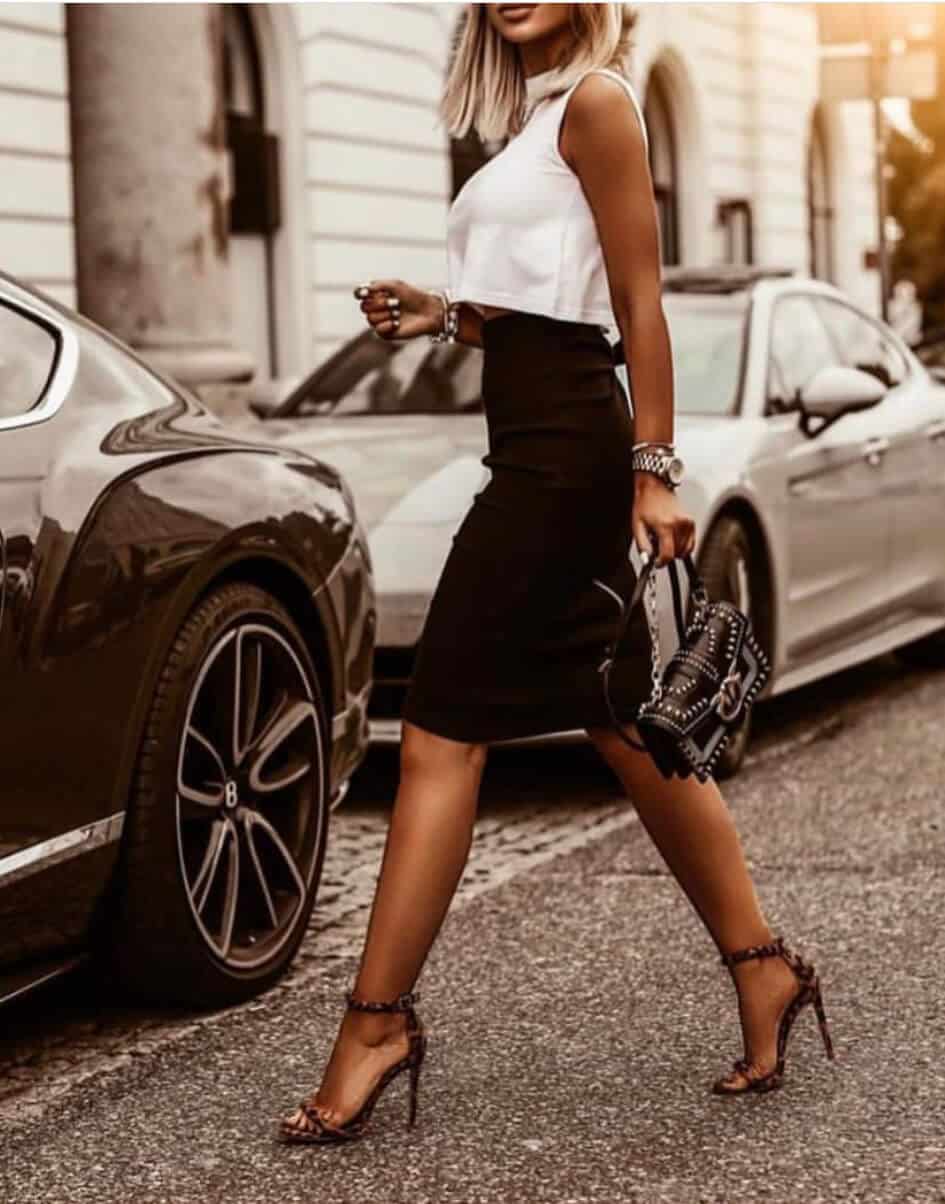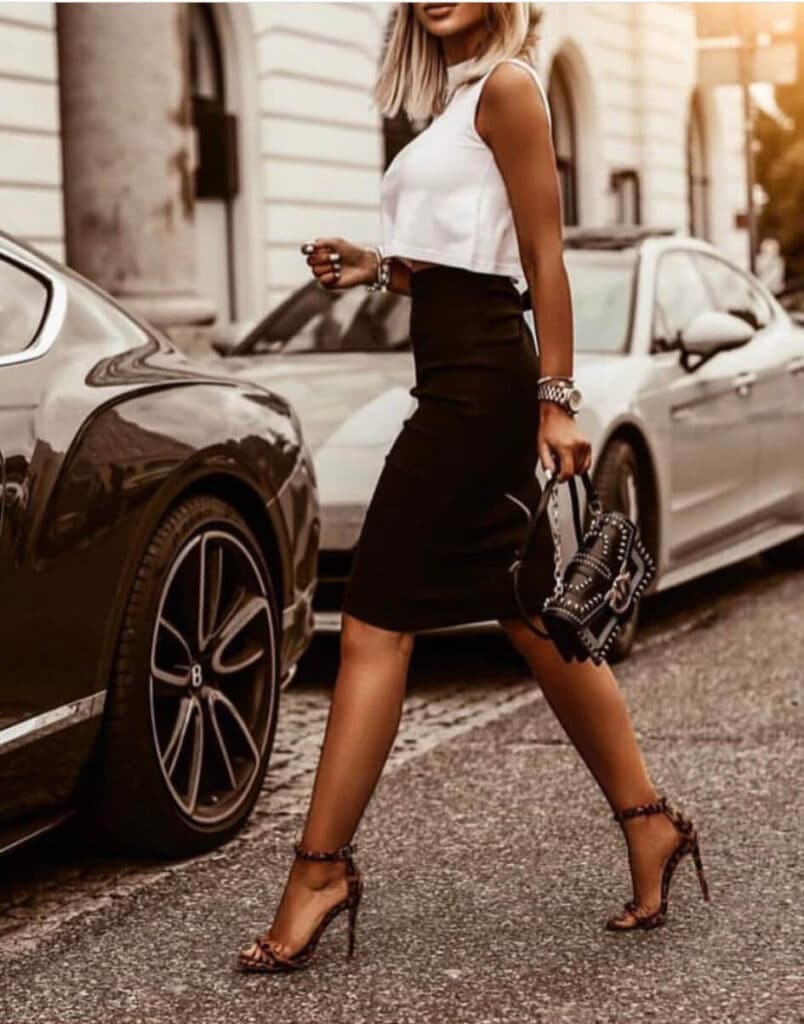 Discover Brussels Like Never Before
 Go for a romantic boat trip along the serene canal, stroll along the cobbled streets, and take in the breathtaking architecture. Lasting memories await you and your beautiful, feminine escort date in Brussels.
Our Luxury Escorts and Courtesans in Brussels Cater to Only The Finest Clientele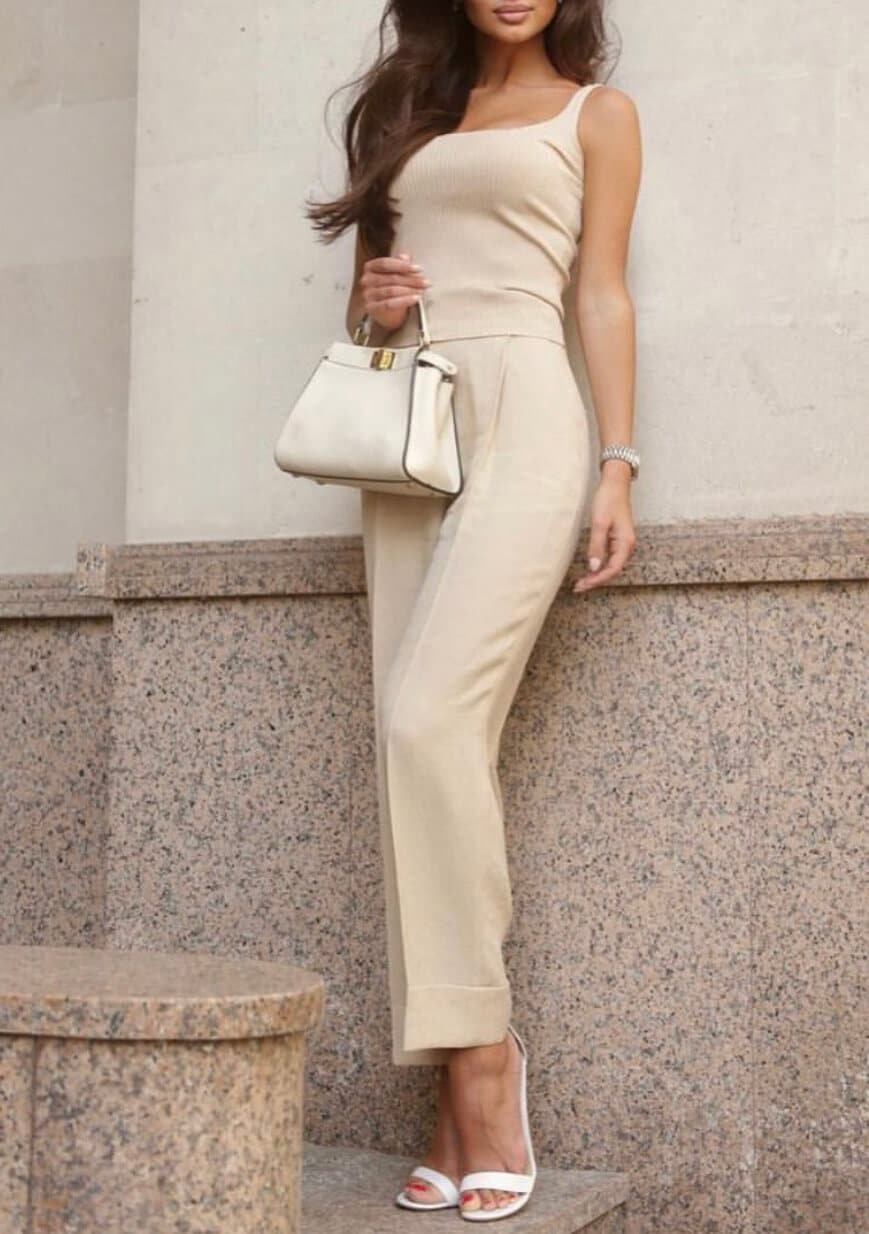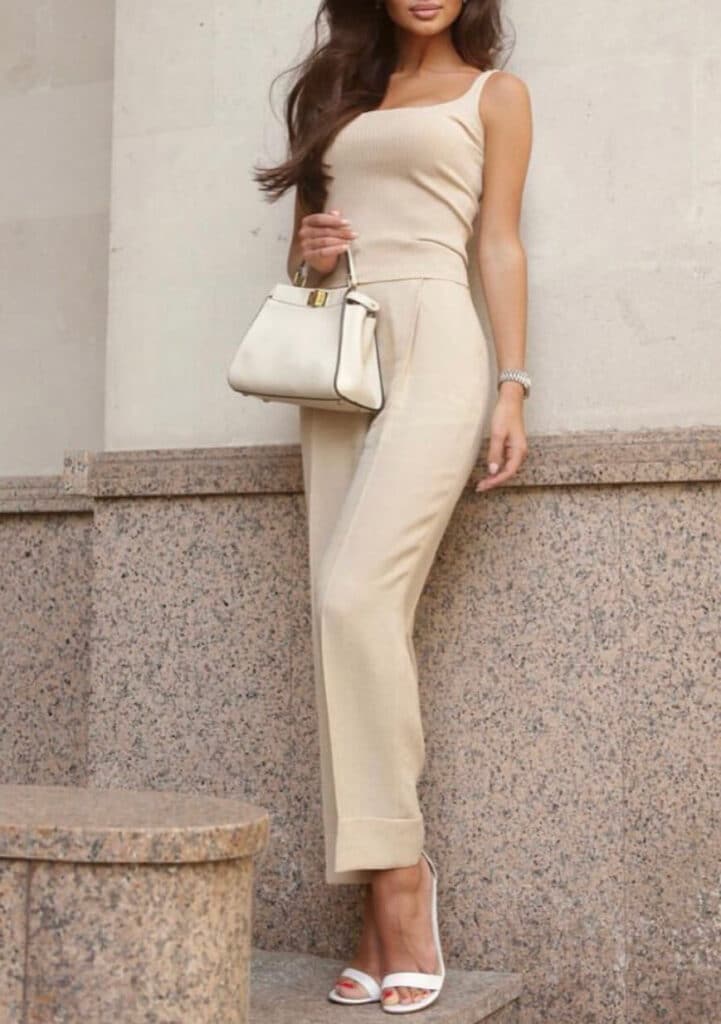 Mynt Models provides exceptional services exclusively to sophisticated, courteous callers. We kindly expect the same level of politeness and respect as we offer.
We only introduce a curated selection of fresh, refined, and intelligent companions and VIP celebrity escorts. We do not provide full time, by-the-hour services, nor do we entertain every caller. We are as selective with our clients as we are with our model applicants.
Our list of refined, high-caliber clientele includes:
Experience VIP encounters in Brussels. Discuss your preferences with us today.
Brussels: The Heart of Europe
Brussels: The Heart of Europe.
This vibrant city beckons travelers with its brilliant architecture, rich cultural heritage, and a plethora of art galleries and museums.
Top Destinations for a Date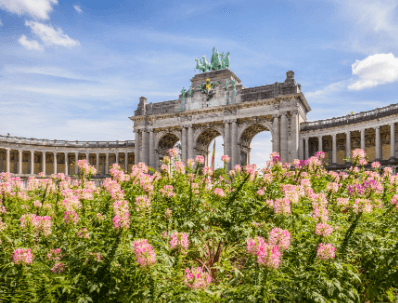 Enjoy a leisurely day at Parc du Cinquantenaire, a sprawling green oasis in the heart of Brussels. Get to know your escort date amidst lush gardens, picturesque fountains, and serene lakes – the perfect peaceful escape.
Fancy something more adventurous? Get your adrenaline pumping at Treetop Adventure Park in Wavre, an exhilarating attraction offering treetop obstacle courses and ziplines just outside of Brussels. Embark on thrilling challenges and bond with your adventurous date as you navigate through the lush forest canopy, creating unforgettable memories together.
For lovers of fine art, the Royal Museum houses an impressive collection of masterpieces from renowned artists. Wander through its exquisite galleries with your beautiful date, engaging in thought-provoking conversations and appreciating the beauty of artistic expression.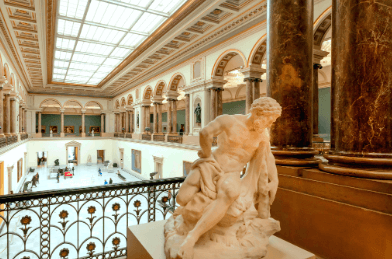 Most nightspots in Brussels are situated in the city center where you can find jazz bars, cafes, and nightclubs where you can spend your night. Enjoy a drink, a good conversation with your lovely date, and perhaps listen to a live band or lounge music.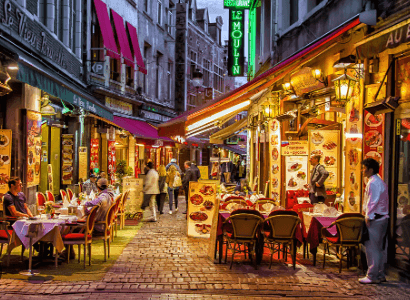 Comme Chez Soi, a legendary restaurant, serves a blend of classic and contemporary Belgian cuisine, curated by Chef Lionel Rigolet. Diners are treated to an innovative menu, highlighting the best of local and international flavors.


Le Rabassier. With its refined and sophisticated ambiance, diners can expect to indulge in exquisite French cuisine at Le Rabassier. The delectable dishes feature seasonal ingredients artfully prepared by Chef Rossen Gromov.
Spirito Brussels is a converted church that has been transformed into an opulent nightclub known for its lavish parties and upscale atmosphere. With multiple floors, each exuding unique charm, guests can expect an extravagant evening of dancing, entertainment, and exclusive drinks, making it a must-visit destination for affluent revelers seeking an unforgettable night out in the city.


Delirium. This popular pub in Brussels offers a delightful experience for beer enthusiasts. With its ample space and multiple levels, guests can enjoy a diverse selection of beers while relaxing either upstairs or downstairs. The bustling atmosphere, though occasionally energetic, adds to the pub's appeal.
Located in the central part of Belgium, Brussels' weather is characterized by mild summers and cool winters.
During pleasant summers, the city offers an array of outdoor activities to enjoy the pleasant temperatures, such as strolling through the picturesque parks, exploring historic landmarks, and indulging in alfresco dining at charming cafes.
Brussels transforms into a winter wonderland, offering tourists the opportunity to enjoy festive Christmas markets, ice skating rinks, and cozy evenings by the fireplace at quaint pubs. And it's the perfect season to enjoy the luscious chocolates that the city is renowned for!
Embrace the city's charm with a Mynt Models travel companion. Regardless of the weather, they add an extra touch of warmth and elegance to your Brussels escape. Check the city's live weather here.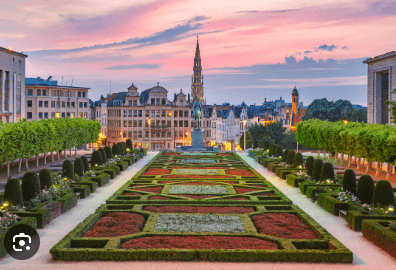 Brussels boasts a robust economy and a thriving business scene, primarily driven by its status as the political and administrative hub of the European Union. The city hosts numerous international organizations, embassies, and multinational companies, making it a prominent destination for business travelers.
And when you find yourself with some leisure time to spare, exploring the city or indulging in its famed culinary offerings becomes even more enjoyable with the company of a Mynt Models courtesan. These beauties can offer genuine companionship, ensuring you make the most of your stay, whether it's attending cultural events, exploring the city's landmarks, or simply unwinding after a day of business meetings.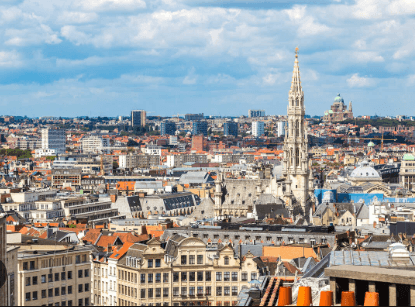 Whether you seek opulent amenities, impeccable service, or a refined ambiance, these top-tier hotels in Brussels are sure to exceed your expectations.
Hotel Amigo. Located in the heart of the city, Hotel Amigo exudes timeless elegance with its historic charm. Adjacent to the picturesque Grand Place, this luxurious 5-star hotel offers lavish suites adorned with classic Belgian furnishings and artwork. Find yourself indulging in tantalizing Italian cuisine at Ristorante Bocconi to add yet a level of culinary indulgence to your stay.


Steigenberger Wiltcher's. On Brussels' upscale Avenue Louise, Steigenberger Wiltcher's is a magnificent 5-star hotel exuding contemporary luxury. Its opulent guest rooms boast modern amenities and panoramic city views. The hotel's extensive wellness facilities, including a state-of-the-art spa and fitness center, provide a haven of relaxation.


The Dominican. Housed in a 15th-century Dominican Abbey, The Dominican seamlessly blends history and contemporary elegance. Stylish rooms with modern comforts create a serene and luxurious retreat in the bustling city center. Savor exceptional gastronomy at Grand Lounge, where the chef's innovative dishes highlight the best of Belgian cuisine, offering an enchanting escape for you and your elite companion.