Discreet VIP Escorts in Winnipeg
Nestled between the two rivers of Red and Assiniboine, Winnipeg stands as a culturally diverse and significant city in the province of Manitoba, Canada.
Explore Winnipeg's iconic destinations, from the historic Exchange District with its architectural wonders to the scenic Assiniboine Park and Zoo, perfect for outdoor activities. Don't miss the acclaimed Canadian Museum for Human Rights, reflecting the city's commitment to social progress.
Enhance your journey with a sophisticated Mynt Models escort, adding luxury and companionship to your Winnipeg encounters.
Luxury Escort Agency in Winnipeg, CA
Mynt Models has been the premium choice for delivering luxury escort services to gentlemen seeking the best in privacy and discretion when traveling to Winnipeg since 1991.
As a personalized elite travel concierge, we cater to an exclusive, refined clientele, offering only the finest companionship services anywhere they wish. Our long-standing reputation is built on our ability to provide custom experiences that cater to the unique requirements of each gentleman we serve.
Discover what kind of model escorts await you in Winnipeg.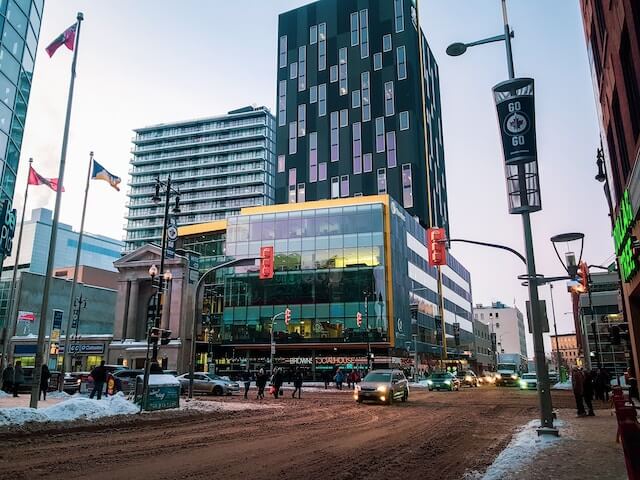 Find Your Potential Match with Our Elite Escorts Catering to Winnipeg
Find a diverse selection of our female escorts who embody the city's rich historic charm, vibrance, and sophistication.
Keep Warm in Winnipeg with an Alluring Girlfriend Escort
Your refined senses deserve the best, and Mynt Models provides just that through the exquisite company of our friendly ladies.
The Mynt Models Selection of Luxury International Female Companions
Indulge in warm and caring company as you travel beyond Winnipeg. Our stunning escorts are grouped into three tiers, so you can select your ideal travel escort for exclusive and confidential premium experiences anywhere in the world.
The Platinum VIP Escorts are our entry-level models, having successfully surpassed our meticulous criteria. These exceptional women offer discerning gentlemen a glimpse into the luxurious companionship offered by Mynt Models.
The Diamond level introduces girlfriend escorts who offer an elevated experience, catering to discerning gentlemen in search of high-caliber models and rising stars. Their exquisite companionship is the perfect indulgent treat.
Seeking only the best? Unveil a world of unrivaled allure, sophistication, career heights, and intellect with our Red Diamond companions, a privilege reserved exclusively for our esteemed members.
Stay Warm with an Exquisite Company in This Winter Wonderland
Gentlemen like you deserve to feel the warm, luxurious companionship of a Mynt Models courtesan. Become a member today to gain access to our most elegant ladies.
Why You Should Become a Member
While Mynt Models takes care of non-members with great attention to detail, our VIP patrons receive an elevated level of care and priority – for encounters that surpass expectations.

Current clients are invited to become esteemed members of our discreet VIP Club. Upon acceptance, you are given the privilege to access each companion's private profiles and photos so that you understand why each girl is so special to us.
1. Your privacy is our number one priority.
We work hard to maintain the confidentiality of all affairs undertaken by our high-profile members. All our model companions and attentive concierges sign a nondisclosure agreement to ensure utmost privacy.
2. Be accompanied by only Winnipeg's most enchanting escorts.
Our valued members are bestowed with the privilege of indulging in a distinguished collection of companions – the Red Diamond Level – meticulously selected just for you.
3. Premium matchmaking and introduction services.
Delight in the Extraordinary Advantages That Lie Ahead
A Mynt Models membership guarantees a discreet and extraordinary dating experience not just in Winnipeg, but anywhere in the world.
Why Choose Mynt Models for Winnipeg Escort Services
Here are the unique advantages of opting for Mynt Models as your provider of elite companionship in Winnipeg, Canada.
Wonderful feedback via word of mouth from our most influential clients has spread our trusted name all over the world. Find out for yourself by experiencing firsthand the Mynt Models indulgence.
At Mynt Models, we pride ourselves on curating a selection of smart and sophisticated escort companions who are not only stunning but also intellectually stimulating. What else could you wish for?
Customized Travel and Escort Service
We understand that every gentleman has unique preferences and we take great care in crafting an experience that aligns perfectly. Warm and meticulous service that exceeds your expectations.
How to Date Canadian Elite Escorts in Winnipeg
Planning a date in this winter wonderland in Manitoba has never been easier.
Contact us. Send us a message via email for an initial consultation and verification. This personal touch ensures you're attended to perfectly.


Log in to the portal. After being verified, log in to a portal created just for you. Browse potentially suitable models that match your preferences.


Select your escort date. Choose a model you'd like to join you in Winnipeg. Your concierge will confirm her availability. Arrangements will be made for you and your VIP escort to meet on the requested date.


Leave us feedback. Your confidential comment about your experience with our agency is important to us as it is instrumental in our continuous efforts to enhance our services and ensure you receive the pampering you deserve.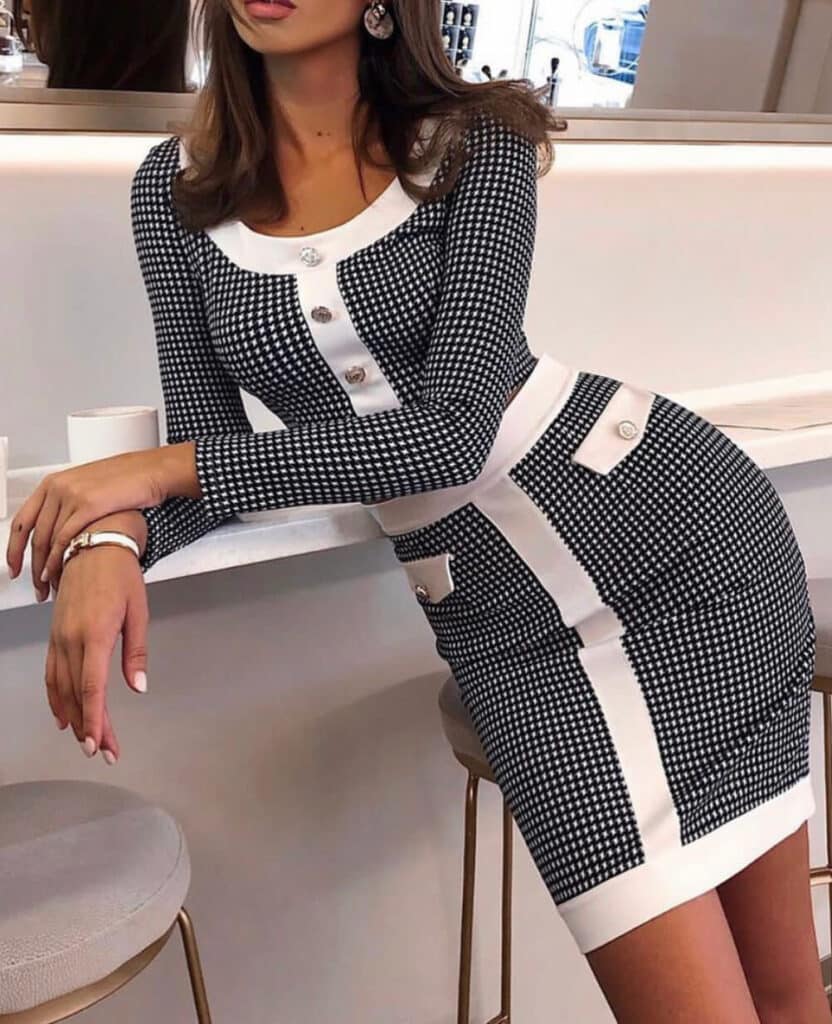 Be Enchanted by our Mynt Models VIP Girlfriend Companions in Winnipeg
Whether you're looking for someone to accompany you on a dinner date or just warm company to keep on an adventurous weekend in Winnipeg, Mynt Models is your premier choice.
We Only Extend our Service to Elite and Generous Callers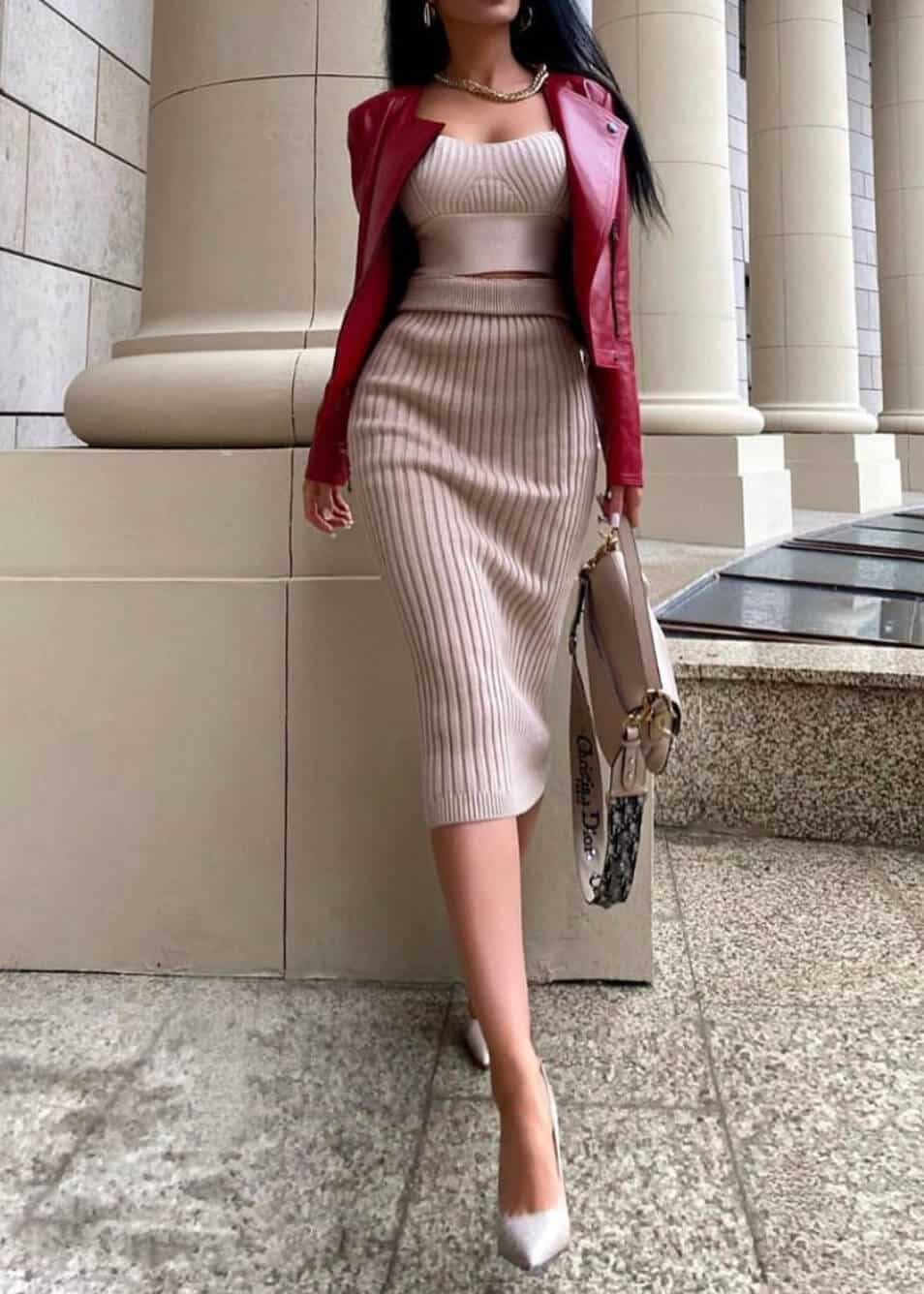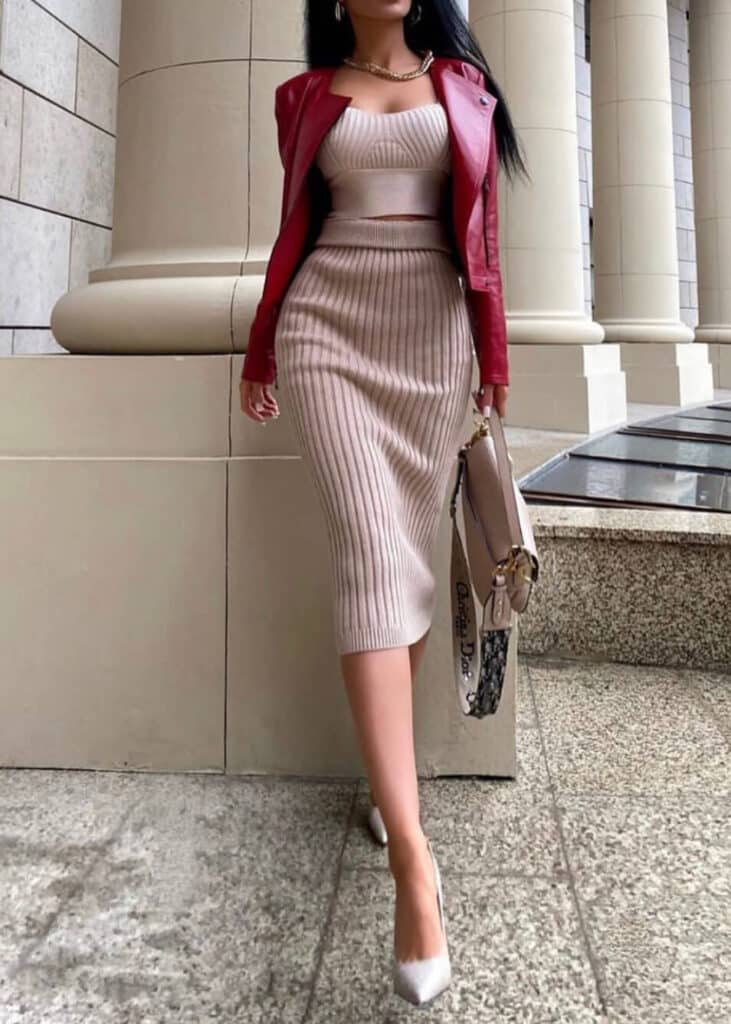 Mynt Models has continuously lived by its motto: to treat every gentleman like he is our only gentleman. We are more than just another billionaire dating agency.
We do not provide full-time by-the-hour escorts, and we certainly do not entertain every caller, just as we do not sign every model applicant to our roster. We introduce you to a select collection of new-to-the-industry, refined, and intelligent VIP celebrity escorts.
Our list of refined, high-caliber clientele includes:
You're only one appointment away from meeting your refined, GFE date.
Escape to Winnipeg with a Warm Travel Companion
Known as the "Gateway to the West", Winnipeg is also a gateway to your most extraordinary trip to Canada yet.
Top Destinations for a Date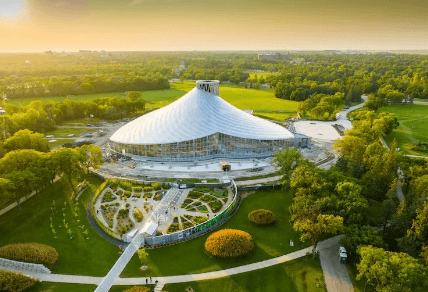 A stroll through the scenic Assiniboine Park makes for a great getting-to-know situation. With its beautiful gardens, serene ponds, and walking trails, a cozy picnic under the shade of trees with your beautiful date is the perfect relaxing getaway.
If you're more of the adventurous kind, head to The Forks, where the Red and Assiniboine rivers meet, and experience thrilling activities like zip-lining, skateboarding at the skatepark, or taking a refreshing boat tour with your always-game girlfriend escort.
Explore the thought-provoking exhibits at the Canadian Museum for Human Rights, delving into human rights issues and cultural diversity, followed by engaging in discussions with your intelligent date.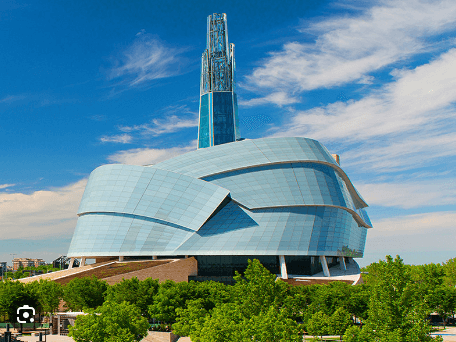 Experience Winnipeg's Vibrance at Night
After relishing in the daytime activities that Winnipeg offers, the city's nightlife is the cherry on top. The city comes alive, even in winter.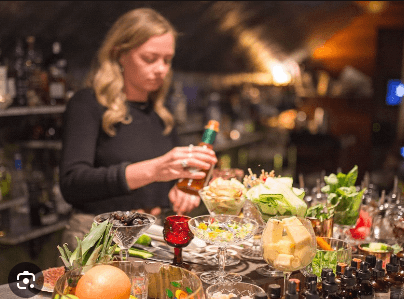 529 Wellington Steakhouse. Indulge in a culinary masterpiece at 529 Wellington, a renowned fine-dining establishment housed in a historic mansion. Michelin-starred for its exceptional cuisine, this restaurant offers a delectable selection of prime steaks, fresh seafood, and elegant desserts, all served in an elegant ambiance.


Resto Gare Bistro. Resto Gare Bistro is a charming and cozy restaurant located in the heart of Winnipeg, offering a delightful culinary experience with a touch of nostalgia. Housed in a restored historic train station, this bistro exudes a warm and inviting ambiance, transporting diners back in time to the golden age of railway travel.
The Roost Social House. This upscale lounge is known for its craft cocktails and elegant ambiance. With a stylish interior, this venue caters to affluent tourists looking for a refined and relaxed night out. Expect top-notch service, creative libations, and a lively yet sophisticated crowd.


The Metropolitan Entertainment Centre. An opulent night out awaits at this glamorous nightclub set in a beautifully restored historic theater. This upscale venue boasts an extensive selection of premium spirits and live entertainment, making it a favorite among Winnipeg's elite. Get ready to dance the night away in an extravagant and sophisticated setting.
Situated in Manitoba, Canada, away from large bodies of water, the city experiences hot summers and cold winters due to its inland location.
In the summer, tourists can enjoy a range of outdoor activities such as exploring the beautiful Assiniboine Park and Zoo, taking leisurely boat rides on the rivers, attending vibrant festivals like the Winnipeg Folk Festival, or visiting the Manitoba Museum to learn about the province's history and culture.
The city experiences lengthy winters, even going for 6 months at a time. During this season, Winnipeg transforms into a winter wonderland, attracting tourists with its unique winter experiences. Visitors can skate along the scenic river trails, witness the spectacular Festival du Voyageur celebrating French-Canadian culture, or embrace the thrill of winter sports like ice hockey and snowshoeing.
No matter the season, gentlemen can enhance their Winnipeg experiences with a Mynt Models elite escort. Check the city's live weather here.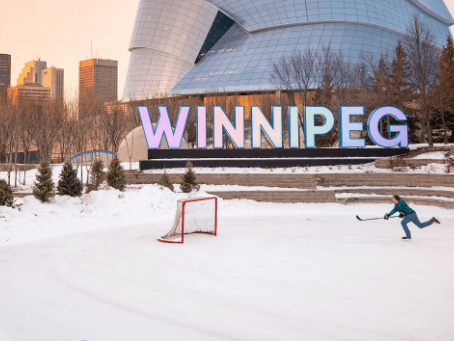 Winnipeg boasts a diversified economy, serving as a prominent transportation and railway hub in Canada. With a strong business scene and numerous opportunities for investment and growth, Winnipeg attracts professionals and entrepreneurs from around the world.
Mynt Models offers services to match entrepreneurs and business magnates conducting business in Winnipeg with his ideal courtesan. Be accompanied by a lovely escort to business meetings and personal travels in and around the city. You wouldn't want to miss out on the fun, would you?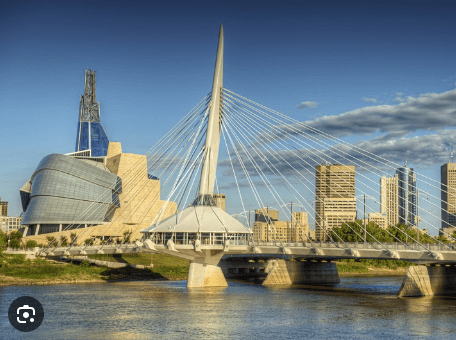 Soak in the comforts of these luxury hotels in Winnipeg – the perfect rendezvous location for you and your escort companion.
The Fort Garry Hotel, Spa, and Conference Centre. This majestic chateau-style hotel boasts exquisite architecture, intricate detailing, and luxurious amenities, including a lavish spa for relaxation. Indulge in a romantic afternoon tea in the Palm Lounge or unwind with your elite companion in their opulent suites, where timeless charm meets modern comforts.
Inn at the Forks. Nestled at the junction of the Red and Assiniboine rivers, Inn at the Forks blends contemporary design with the natural beauty of its surroundings. This upscale boutique hotel offers stylish accommodations, featuring floor-to-ceiling windows offering stunning views of the rivers and The Forks National Historic Site.
Fairmont Winnipeg. As part of the renowned Fairmont family, Fairmont Winnipeg exudes classic elegance and sophistication. Located in the heart of downtown, this luxurious hotel offers tastefully appointed rooms and suites with modern amenities, along with breathtaking views of the city skyline and the historic Exchange District.