Luxury Female Escorts in Osaka, Japan
Where the pristine waters of Osaka Bay merge with the bustling streets, Osaka exemplifies a harmonious blend of age-old traditions and modern opulence. Navigating this beautiful dichotomy requires a companion who understands and resonates with both ends, and Mynt Models is poised to offer just that.
As a revered elite escort agency, we pride ourselves on curating a selection of Osaka's most refined and cultured luxury female escorts, embodying the sophisticated spirit that Osaka is renowned for. Dive deep into the vibrant culture, lively events, and timeless traditions of Osaka with a Mynt Models escort by your side, ensuring an authentic and unforgettable experience!
Introducing Our High-End Escorts in Osaka
Discover the refined allure of Osaka through Mynt Models. Our luxury VIP travel companions offer a unique blend of companionship, intelligence, and charm, creating unforgettable moments in the heart of this vibrant Japanese city.
Elite Selection of Premier Models and Courtesans
In our Platinum tier, we offer a selection of captivating entry-level models with a magnetic presence and a unique charm. Beyond their fresh and stunning appearances, these companions exude an alluring charisma that promises unforgettable encounters.
The Diamond tier offers a selection of step-above courtesans with a blend of beauty and grace. These enchanting companions are poised to accompany you on your journey across the globe, adding a touch of luxury to every moment.
Our Red Diamond tier introduces you to the epitome of refinement and status. These celebrated professionals, TV personalities, and models are reserved for the most discerning gentlemen seeking the highest level of elegance and sophistication.
Journey Through Time in Osaka with Mynt Models
Osaka's history echoes through landmarks like the Osaka Castle. In the enchanting Osak, experience history intertwined with the present. Let Mynt Models be your guide to tales of times past.
Prestigious Female Escorts Agency in Osaka
At Mynt Models, we transcend the ordinary to bring you an extraordinary experience in the modern metropolis of Osaka. Our luxury international female concierge agency isn't just another dating escort service.
We offer more than fleeting moments; we provide carefully curated connections with refined, educated VIP escort companions on an international scale.
Mynt Models is your gateway to a world where companionship becomes an art, energies are exchanged, and vibrations are elevated to a higher, revitalized level within an elegant and pleasant environment. Whether you're looking for VIP or GFE escort services, elite courtesans, or a five-star experience, we ensure every occasion is marked with quality beyond compare.
Benefits of Mynt Models' Prestigious VIP Membership in Osaka
Upgrade your dating experience in Osaka with the VIP Membership from Mynt Models. As a member, you'll gain access to our extensive selection of escort ladies eager to accompany you through Osaka and beyond.
Privileged membership also gives you access to exclusive content, such as authentic images and videos of our models. This makes choosing the ideal companion simple and guarantees that your decisions remain delightful and well-informed.
Absolute Privacy and Discretion
At Mynt Models, we understand the significance of privacy and safety. Our commitment to safeguarding your personal information is unwavering. Each interaction is treated with the utmost confidentiality, ensuring your experiences remain within shared memories between you and your chosen companion.
Meet Osaka's Elite Escorts
Our companions, chosen for their grace and refinement, give more than just attractive looks; they enrich every conversation with their depth, warmth, and intellect. Whether you're off to exotic destinations or relishing in its delectable cuisine, our premium escorts are ready to make your time in Osaka even more memorable.
Reliable Luxury Concierge Services
Beyond simple meetings, we offer experiences that are tailored to your needs. Our dedicated team is here to design a personalized experience and comprehensive travel services that connect with your interests and enrich your stay in Osaka, whether you're looking for stimulating conversations, unforgettable adventures, or shared moments of delight.
Step Into Osaka and Feel its Genuine Embrace
Warm Welcomes is Osaka's Signature. With Mynt Models, every interaction becomes a heartwarming encounter. Experience Osaka's renowned warmth and hospitality firsthand.
VIP Elite Escort Services in Osaka
Founded on a legacy of over three decades, we specialize in developing relationships that go further and embrace the true meaning of true companionship. Our extraordinary high-end companions are more than just attractive; they exude a depth of character that makes every interaction more enjoyable.
At Mynt Models, we carefully select experiences that profoundly impact people. Enjoy our engaging companions' company as you immerse yourself in the vivid tapestry of Osaka's offerings.
Our escorts are available to travel with you on a voyage of shared experiences, mutual discoveries, and limitless exploration, whether you choose to discover the region's cultural treasures or indulge in its culinary offerings.
Why Choose Mynt Models for Osaka Escort Services?
At Mynt Models, we know that the value of time spent together defines true luxury. With every interaction, we want to improve your experience, stimulate your thinking, and leave you feeling delighted long after the interaction has ended.
Our team handles the intricate details, ensuring your rendezvous with our companions is seamlessly planned. From coordinating schedules to suggesting activities, we address the logistics so you can focus on making the most of your time together.
Selection of Elite Companions
The individuals we carefully choose as high-end companions are chosen for their brilliance, grace, and character rather than merely their outward appearance. Every companion is selected to provide warmth, refinement, and sincerity to every interaction—more than just company.
As a member of Mynt Models, you can access a world of benefits, including special rates, priority bookings, connections, and VIP-only privileges. This exclusive membership enhances your experience and elevates every encounter to a higher level of sophistication.
A Date with Mynt Models in Osaka
Beginning an unforgettable trip to Osaka with Mynt Models is a seamless process that has been carefully put together to match your preferences and guarantee an enjoyable experience.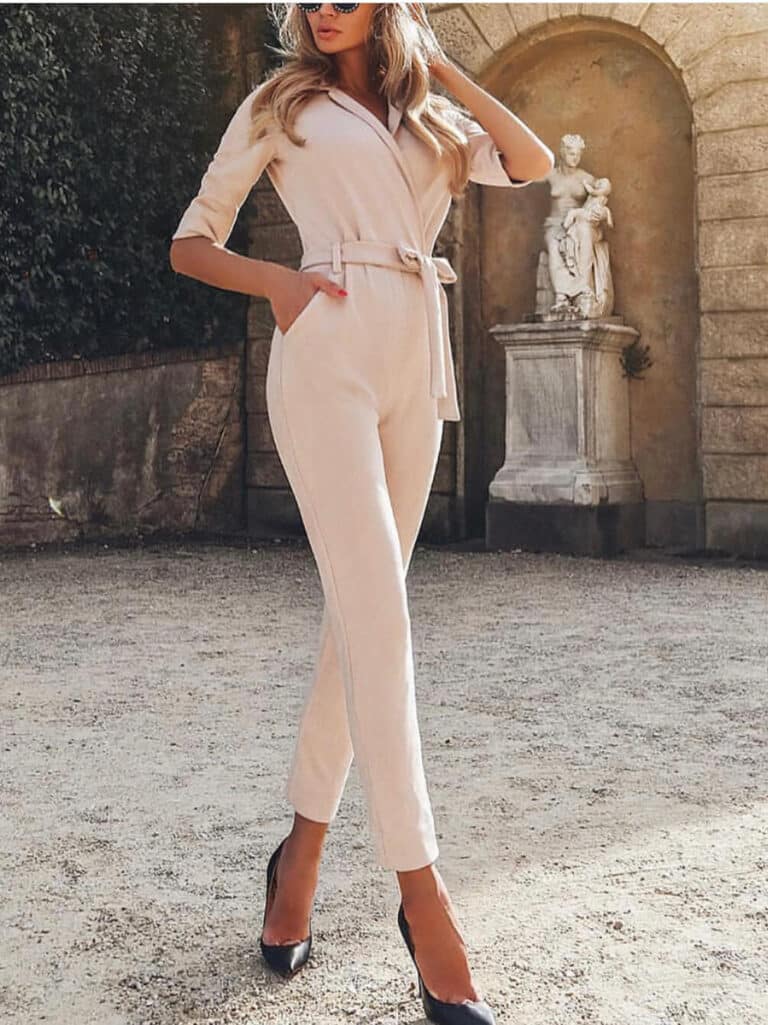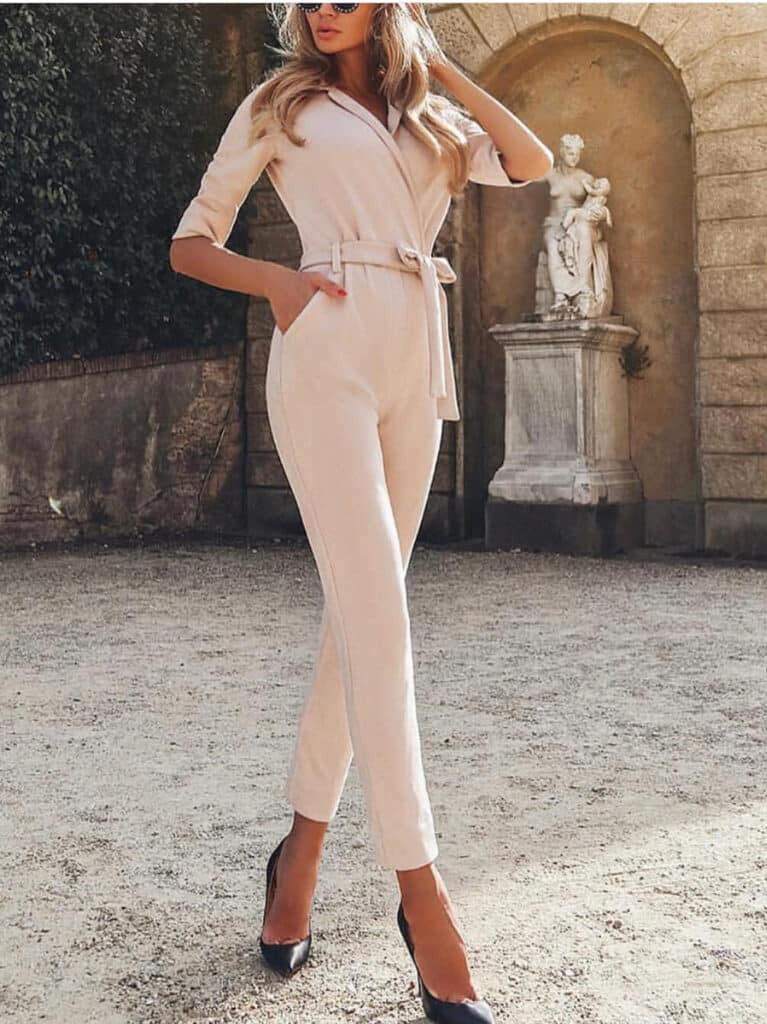 Feast and Revel in "The Nation's Kitchen", A Journey Like No Other
Osaka's streets are alive with culinary tales waiting to be savored. With Mynt Models, experience flavors that define generations.
Mynt Models in Osaka, Japan: Reserved for the Elite Gentlemen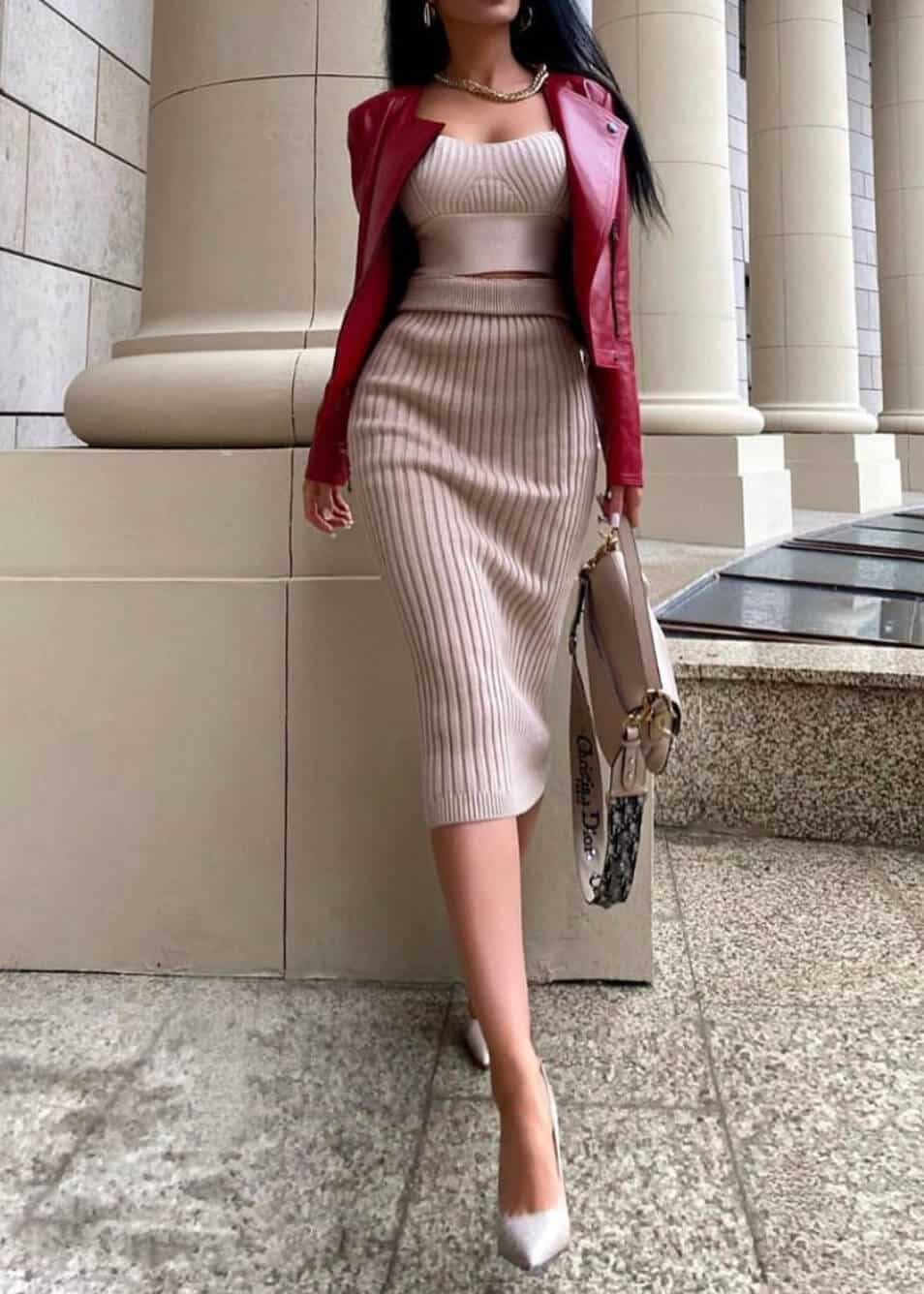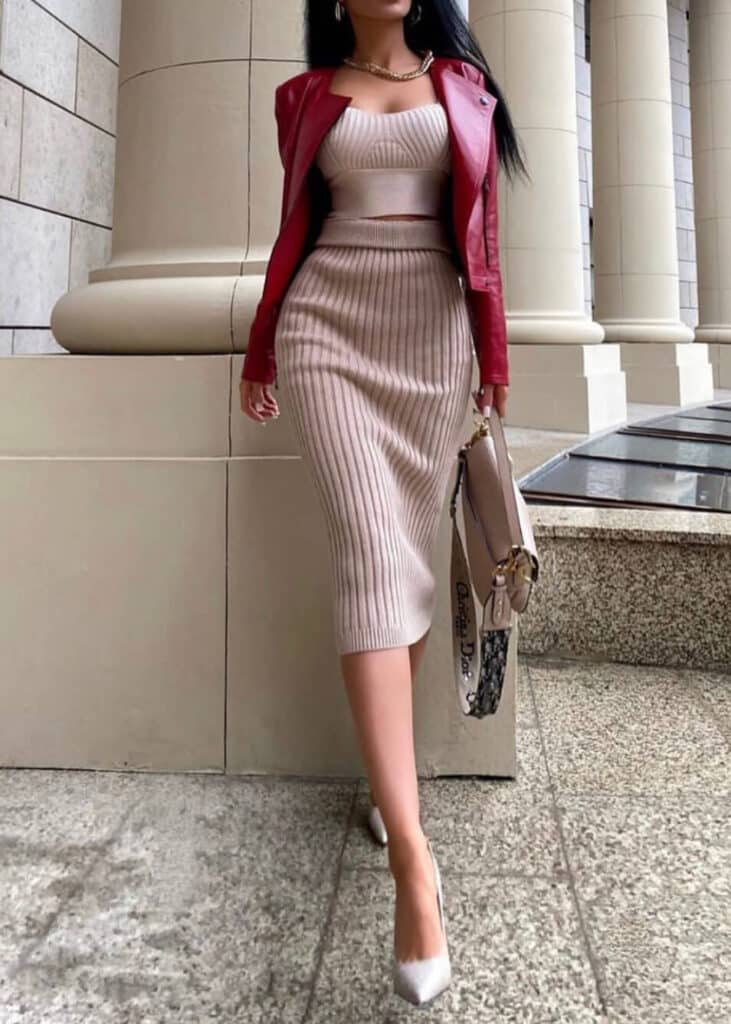 In Osaka, Mynt Models embodies exclusive escort services that transcend the ordinary. We serve as a gateway to exquisite experiences tailored exclusively for discerning individuals. Operating strictly by appointment, as opposed to the conventional hourly arrangement, we cater to a select clientele searching for companions who epitomize sophistication and refinement.
Your interactions will be tailored to your specific interests, a testament to our commitment to quality. This enables you to craft priceless moments with a top-notch GFE companion, setting us apart from generic billionaire dating escort services.
Our list of refined, high-caliber clientele includes:
Through experiences that serve as a testament to the extraordinary, our sophisticated elite courtesans, celebrated for their achievements and refined charm, wholeheartedly dedicate themselves to this endeavor. With their company, your journey through Osaka, or any city, transforms into an expedition enriched by meaningful conversations and enduring friendships.
With Mynt Models, Let Osaka's Rhythms Become Your Own
 Dive into Osaka's Relaxed Rhythms. Beyond its lively streets lies a calm that rejuvenates. With Mynt Models, experience this delicate balance of vibrancy and serenity.
Visit the Vibrant Osaka: A Fusion of Style and Flavor
Inhabited by nearly nine million people and boasting an economy that rivals even some countries, Osaka is a force to be reckoned with. This confident and stylish city is a mecca for shoppers, offering an array of fabulous restaurants and a nightlife that never sleeps.
Osaka's Lively Tourism Scene
Experience the electric energy of Osaka, a culinary capital that combines food exploration with epic sightseeing. Discover the city's rich history, vibrant neighborhoods, and iconic landmarks alongside a trusted companion who enhances your journey.
Universal Studios Japan beckons with a world of entertainment beyond Hollywood blockbusters. This enchanting theme park boasts authentic attractions, shows, and seasonal events that captivate guests of all ages. With a commitment to evolving and enhancing its offerings, Universal Studios Japan promises an unforgettable experience that transcends imagination.
The bustling Dotombori District stands at the heart of Osaka's nightlife scene. A vibrant blend of theaters, restaurants, cafes, bars, arcades, and nightclubs, this area promises a lively and unforgettable evening that captures the city's pulsating energy.
Formerly the residence of Toyotomi Hideyoshi's wife in the 16th century, Osaka Castle Park offers a glimpse into history amidst lush surroundings. The enchanting Nishinomaru Garden, a cherished cherry blossom viewing spot, is complemented by the iconic Osaka Castle Tower, creating a captivating backdrop.
Osaka, Where Culinary Adventures Lead the Way
Embark on a culinary journey through Osaka's diverse flavors and indulge in its vibrant nightlife.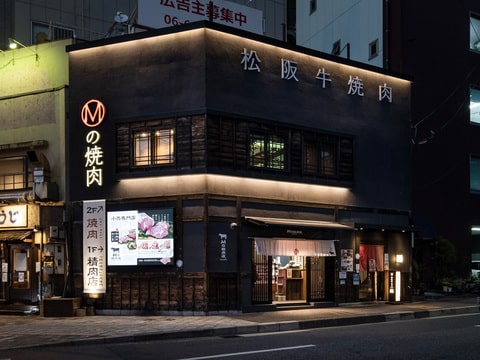 Matsusakagyu Yakiniku M
Indulge in a gastronomic journey at Matsusakagyu Yakiniku M. This culinary haven offers a delightful fusion of flavors through its yakiniku creations, promising a memorable dining experience that tantalizes the taste buds and celebrates culinary craftsmanship.

La Baie
Transports diners on a culinary voyage through France, offering a remarkable dining experience that combines exquisite flavors and artistic presentation. With its French-inspired menu and elegant ambiance, La Baie captures the essence of sophisticated dining in the heart of Osaka.

Italian Restaurant La Veduta
Italian Restaurant La Veduta orchestrates a symphony of Italian flavors that dance on the palate. Amidst a warm and inviting atmosphere, guests can savor authentic Italian cuisine crafted with passion and expertise, creating a culinary journey to the heart of Italy.
Giraffe Resort
Giraffe Resort is Osaka's premier nightclub, featuring multiple floors of excitement and entertainment. Dance to the beats of the city's best DJs, enjoy all-you-can-drink options, and bask in the lively atmosphere that sets the stage for a memorable night out.

The Drunken Clam
Experience the vibrant nightlife of Osaka at The Drunken Clam, a Western-style English karaoke bar. Whether looking for a fun evening with friends or a relaxed night out, this welcoming bar offers a warm and inviting atmosphere where everyone can unwind and enjoy.
When planning your extraordinary journey in Osaka, it's essential to consider the preferences of your esteemed escort companion. Explore remarkable locations and exciting city activities by exploring reputable websites like TripAdvisor.
Ideal Seasons to Explore Osaka
The prime seasons for experiencing Osaka's captivating allure are spring (March to May) and autumn (September to November). During the spring months, Osaka transforms into a dreamlike destination as cherry blossoms burst into bloom, adorning the city with a breathtaking display of delicate pink petals. This iconic natural phenomenon creates a picturesque and romantic backdrop for your explorations, inviting you to stroll through parks and gardens in a soft, ethereal ambiance.
In contrast, autumn in Osaka paints the city with warm and vibrant hues as the leaves change colors. The pleasant temperatures and comfortable climate during this time make it ideal for wandering through Osaka's dynamic neighborhoods, each characterized by its unique charm and cultural offerings. As the streets are adorned with nature's vivid palette, you'll immerse yourself in the stunning landscapes of both the urban and natural worlds. Plan your Osaka adventure accordingly and stay informed about the current weather conditions by visiting this website.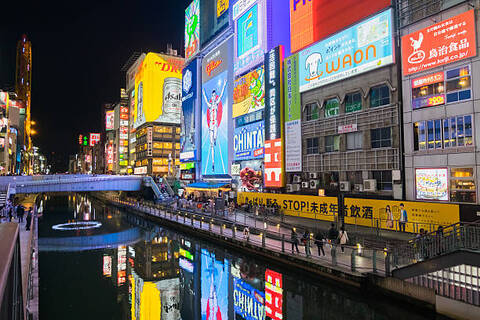 Osaka's Economic Vibrancy and Diversity
Osaka emerges as a dynamic metropolis whose economic vibrancy traverses diverse industries. This thriving city is a compelling testament to Japan's formidable economic prowess, showcasing a robust and multifaceted economy encompassing an intricate tapestry of trade, finance, technology, and manufacturing.
As a veritable epicenter of innovation, Osaka's business environment fosters a fertile ground for collaborative endeavors and entrepreneurial initiatives. The city's unyielding commitment to sustained economic expansion is mirrored in its unwavering dedication to nurturing emerging industries and facilitating the growth of established conglomerates and ambitious startups. Boasting a reputation as a magnetic hub for trade, technological advancements, and financial engagements, Osaka proudly assumes its role as a global frontrunner in the contemporary economic landscape.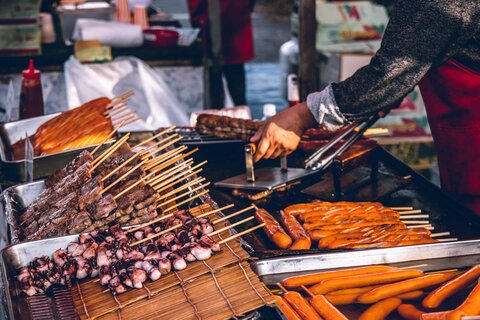 Unparalleled Luxury Accommodations in Osaka
Immerse yourself in opulence and experience a world of unparalleled luxury in Osaka's most exquisite accommodations. Each stay is a journey in itself, where impeccable service and exquisite design redefine the meaning of hospitality. These luxurious havens elevate your travel experience, promising a blend of comfort, sophistication, and impeccable attention to detail.
Conrad Osaka
A prestigious 'address in the sky', Conrad Osaka graces Nakanoshima with its commanding presence. Providing unparalleled views of the city's waters and skyline, this luxury hotel offers a seamless blend of modern comfort and tailored service, making it an ideal oasis for discerning travelers. 

InterContinental Hotel Osaka
InterContinental Hotel Osaka is a tranquil retreat nestled within the heart of the bustling city, offering luxurious accommodations with breathtaking views of Osaka's skyline. With spacious rooms, elegant design, and a prime location within the Grand Front Osaka complex, this hotel promises an unforgettable stay.

Imperial Hotel Osaka
Imperial Hotel Osaka stands as a beacon of timeless elegance and hospitality, overlooking a picturesque river. With a legacy rooted in the famed Imperial Hotel tradition, this exquisite destination offers guests the chance to unwind and immerse themselves in Osaka's vibrant culture while enjoying unparalleled service.