Mynt Models does not offer full-time or by-the-hour escorts, but fresh, caring career women. Our minimum booking time is a proper date, giving you dinner til breakfast together. Read our guide here.
Upscale Female Model Escorts in Lorient
Nestled in Brittany's southern coast, Lorient gleams as a maritime treasure at the confluence of the Blavet and Scorff rivers. As France's second-largest fishing port, its coastal charm beckons tourists to discover its allure.
Stroll the quayside for vibrant fish auctions, discover the Merville market's fresh catch, and admire elegant bay-moored yachts. Lorient's maritime legacy, seen in its architecture and history as the French East India Company's birthplace, is best explored with a Mynt Models travel escort for a delightful riparian picnic or dip in its warm waters.
Reach out to us

to obtain exclusive access to the private area, which houses comprehensive profiles of all our lovely models.
Elite Escort Services in Lorient
Mynt Models is a discreet, distinguished companionship service agency not just in France, but all over the world. We offer a remarkable selection of VIP companions, models, and courtesans, guaranteeing that you will only be accompanied by the most refined and sophisticated ladies during your stay.

Since our inception in 1991, we have been the premier companion agency in the city, offering top-tier companionship tailored to your preferences. With a global focus on personalized travel concierge services, we have built a reputation for delivering unmatched experiences for every discerning client we serve.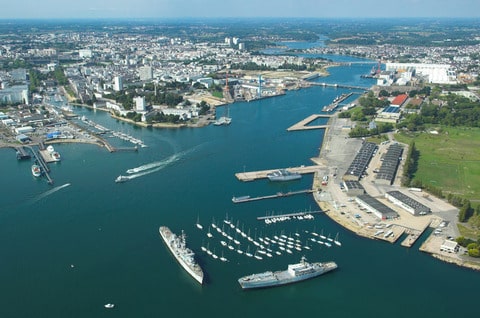 Chilled Champagne and Warm Sun, Cruise Along Lorient's Coast on a Chartered Yacht with your Elite Escort
You're one appointment away from a refined time in Lorient.
A Glimpse of Our Lorient Escorts
Our French escorts epitomize classic elegance and beauty but our diverse selection of ladies catering to Lorient might also catch your attention. Browse our model gallery selection.
Exclusive International Model Escort Companions
Mynt Models' enchanting escorts transform each instant into a captivating passage within your indelible narrative. Our selection comprises three tiers of companions, meticulously designed to align with your distinct inclinations.
Our introductory collection of models has been carefully chosen to meet our exacting standards. These extraordinary women provide discerning gentlemen with a glimpse into the world of Mynt Models luxury in Lorient.
Our Diamond level VIP Escorts are a tier higher, offering gentlemen access to high-caliber models and aspiring stars. Their opulent companionship is tailored for repeat callers seeking an indulgence just a notch above.
If it's the cream of the crop that you seek, Our Red Diamond companions represent the epitome of beauty, sophistication, and intelligence. These stunning models are exclusively reserved for our tasteful and refined members.
Your Dream VIP Elite Escort is Ready and Waiting
Our matchmaking service brings quality people together for a memorable experience. With an elegant travel escort in Lorient and beyond, you'll always find yourself in great company.
Why Become a Member of Mynt Models' Exclusive VIP Club
For non-member clients, we provide exceptional attention to detail, but our VIP members receive an unmatched level of care and priority, ensuring that every element of their encounters is meticulously designed to exceed expectations.
Discover the reason behind her mystery, and have an easier time selecting a date.
1. Discreet encounters guaranteed.
We understand well the value of confidentiality, especially for our distinguished high-profile members, and we implement comprehensive measures to safeguard your personal information.
2. Access to exclusive companions.
Becoming a member means you get access to the most exceptional companions, our Red Diamond Escorts. Once approved, a world of our models' undisclosed secrets will be revealed to you, accompanied by a collection of captivating photos, videos, and exclusive privileges that are reserved solely for our esteemed members.
3. Privilege to meet new models.
Another advantage reserved for our VIP members is the privilege of being informed about new models that align perfectly with your discerning preferences as soon as they're ready to meet.
Uncover these and a plethora of additional benefits when you join our select VIP membership.
Experience the Full Extent of What our Agency Has to Offer with a Private Membership
Don't miss out on the exceptional perks that await our esteemed VIP members. Join now and elevate your Lorient encounters.
Why Choose Mynt Models for Lorient Escort Service
Luxury destinations should only be experienced by luxury companies.
The cornerstone of our excellence is built upon the remarkable feedback and delightful reviews shared via word of mouth by repeat clients, who have experienced the extraordinary companionship we offer.
Warm and Captivating Elite Women
We pride ourselves on representing fresh models who epitomize elegance and sophistication. Our carefully selected roster of companions is not only beautiful but warm and endearing.
We acknowledge the uniqueness of every gentleman's preferences and invest great care in curating a VIP experience that aligns flawlessly with your distinct wishes. Our service is marked by a meticulous approach, designed to surpass your expectations.
How to Date a Stunning Mynt Girlfriend in Lorient
Learn how to effortlessly book refined escorts and secure a premium companion with these essential steps.
Contact us. Send us a message via email for an initial consultation and verification. This personal touch ensures you're attended to perfectly.
Log in to the portal. After being verified, log in to a portal created just for you. View potentially suitable models that match your preferences.
Select your escort date. Choose a model you'd like to invite. Your concierge will confirm her availability. Arrangements will be made for you and your VIP escort to meet on the requested date.
Leave us feedback. Your confidential comment about your experience with our agency is important to us as it is instrumental in our continuous efforts to enhance our services and ensure you receive the pampering you deserve.
Discover Lorient like never before.
Elevate your Lorient experience with our range of luxury offerings. Embark on a yacht charter, indulge in private tours, and explore the coastal beauty with a Mynt Models
Mynt Models Caters Only to a Select Few, Refined Gentlemen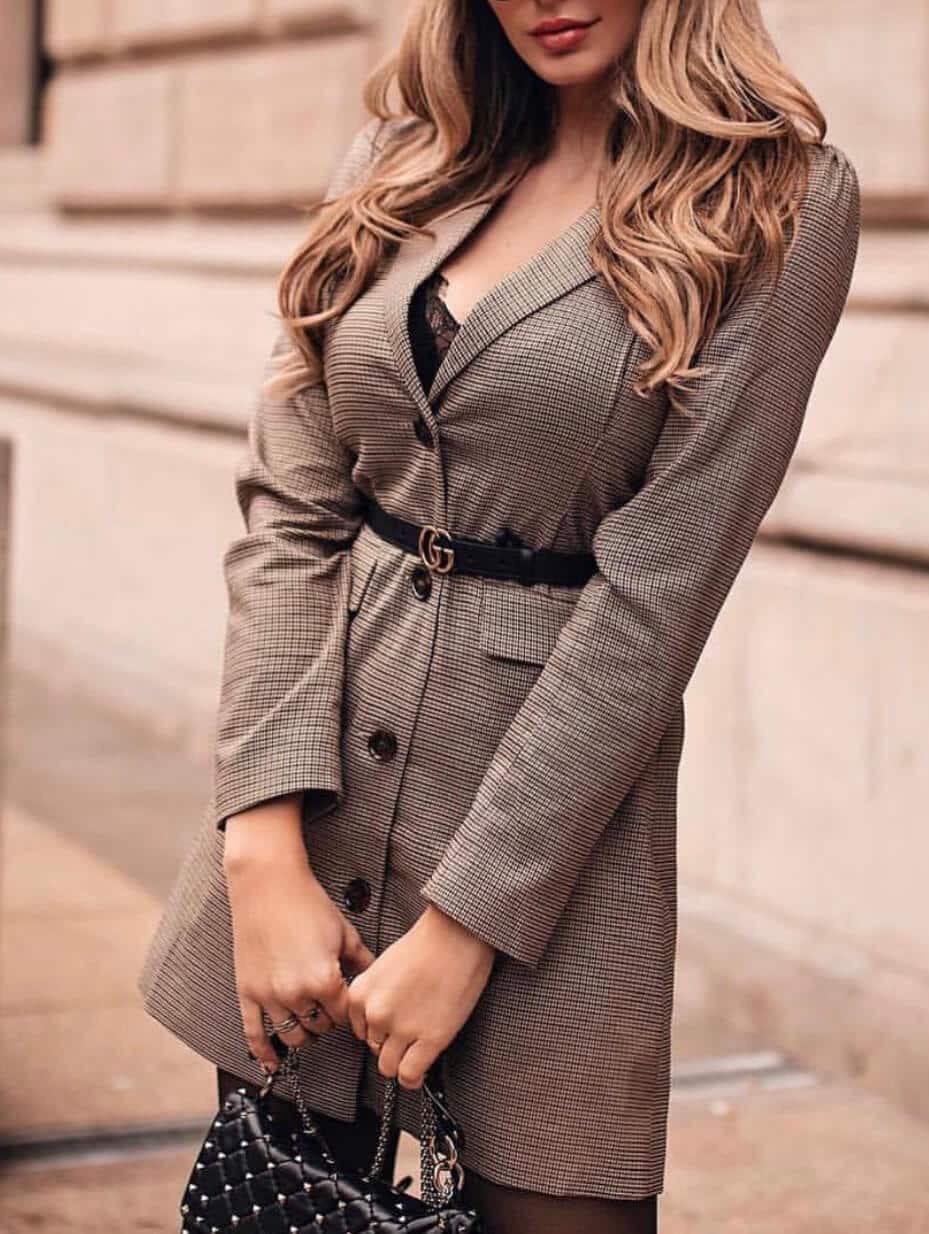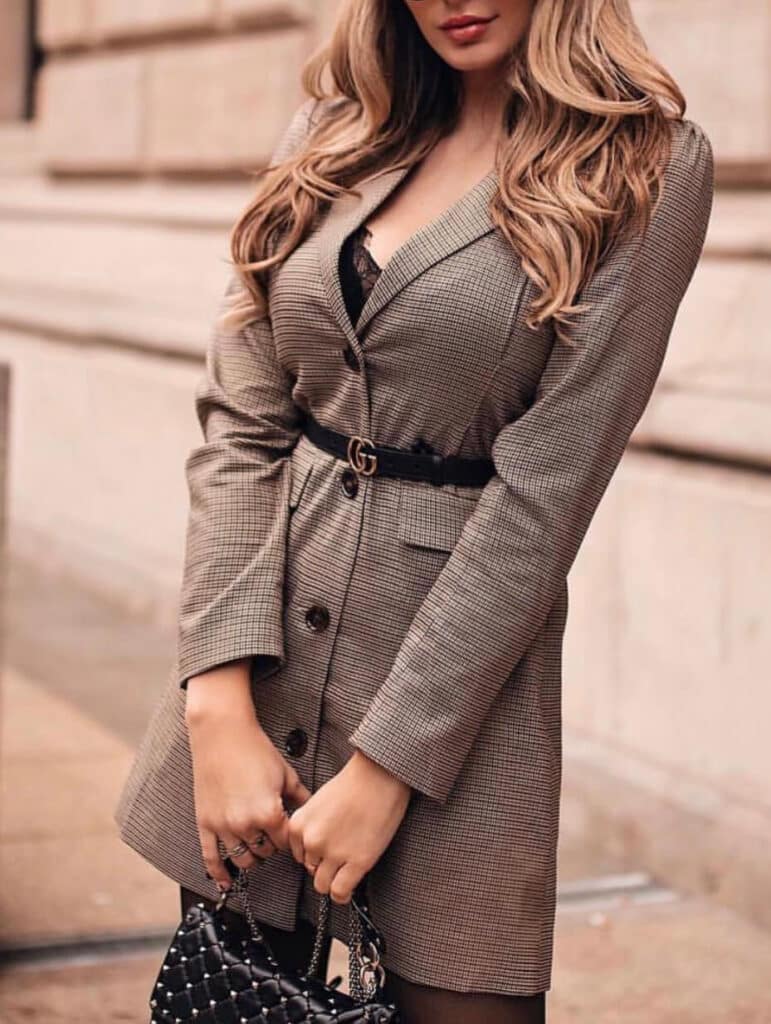 Mynt Models extends its impeccable services solely to elite and courteous callers, and we graciously seek the same level of politeness and consideration from our valued clients.
We operate through appointments only. We don't provide full-time by-the-hour escorts, and we don't cater to every caller. Introducing you to fresh, refined, educated VIP escort companions internationally, you can be assured of personally tailored excellence.
Our list of refined, high-caliber clientele includes:
Expect nothing but a personally tailored experience. Contact us to invite an elite model girlfriend and create your own special memories today
Through Lorient's Coastal Charms
Embark on an enchanting journey through Lorient, where coastal elegance meets adventure, culture, and quite possibly, romance.
Savor the tranquility of Port de Plaisance Marina as you and your stunning companion unwind amidst the elegant yachts, taking leisurely strolls along the harbor, enjoying fine dining at waterfront bistros, and reveling in each other's company against the backdrop of glistening waters. See Lorient's list of ports here.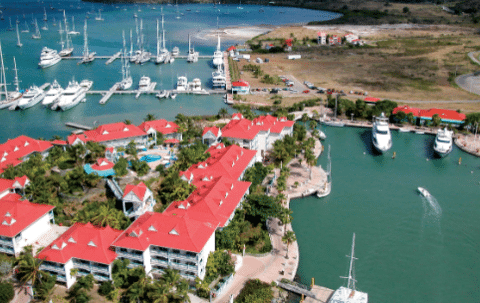 Ignite your sense of adventure by sailing to the captivating Île de Groix, exploring secluded beaches, picturesque cliffs, and vibrant villages. Discover hidden coves, relish a seaside picnic, and embrace the thrill of sailing with your elite escort.
Immerse yourselves in maritime history and innovation at Eric Tabarly Cité de la Voile, where cutting-edge exhibits and interactive displays unveil the world of sailing. Engage in engaging conversations as you explore the museum's wonders, celebrating the art of navigation and maritime legacy.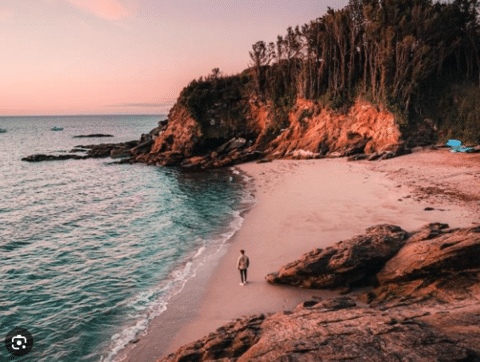 Experience the allure of Lorient's nightlife as it unveils a world of fine dining, upscale bars, and delightful venues, setting the stage for a truly enchanting evening with your cherished companion.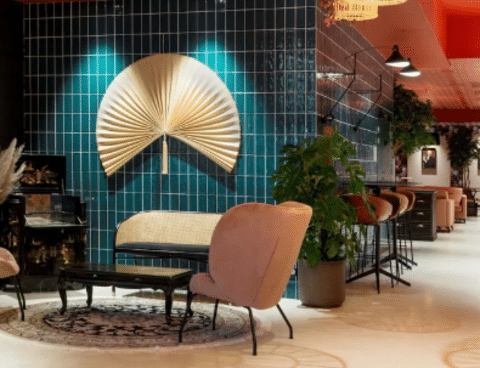 Restaurant Le Moulin du Rosmadec. Indulge in an extraordinary gastronomic journey at this Michelin-starred gem, known for its culinary finesse. Delight in meticulously crafted dishes that fuse traditional Breton flavors with innovative twists, while the charming ambiance sets the scene for an unforgettable culinary encounter.

Auberge du Pont d'Acigné. Elevate your evening at this refined establishment, also adorned with a Michelin star. With an emphasis on locally sourced ingredients, relish in the exquisite blend of classic French techniques and contemporary artistry. The elegant surroundings complement the culinary artistry, ensuring a night of opulent dining and exquisite companionship.
Le Grenadin. Immerse yourself in the warm and inviting ambiance of Le Grenadin, where an extensive wine and cocktail selection is expertly paired with a relaxed yet upscale atmosphere. This bar offers a haven for heartfelt conversations and moments of connection, making it an ideal destination for a refined evening out.

The Galway Inn. Transport yourself to an Irish haven at The Galway Inn, a blend of classic Irish pub charm and upscale allure. Savor the authenticity of Irish beverages and hospitality in an elegant setting, complete with live music and an atmosphere that promises joviality and sophistication for a truly exceptional night.
Situated on the southern coast of Brittany, France, Lorient's weather is influenced by its proximity to the Bay of Biscay. The maritime location brings about a moderating effect on temperatures, resulting in relatively mild winters and comfortable summers.
During the summer months, Lorient beckons visitors with its inviting coastal charm. Tourists can revel in leisurely strolls along the quayside, embark on sailing adventures, and explore the captivating nearby islands.
In the winter, Lorient showcases its elegance through cultural and indoor experiences. The town's museums, historic sites, and charming cafés offer ideal settings for refined encounters. The moderate winter temperatures allow tourists to explore Lorient's rich history and culture while indulging in cozy tête-à-têtes with a sophisticated Mynt Models companion.
Whether basking in the summer sun or savoring winter's cultural allure, Lorient's weather, and diverse offerings provide the perfect canvas for unforgettable moments.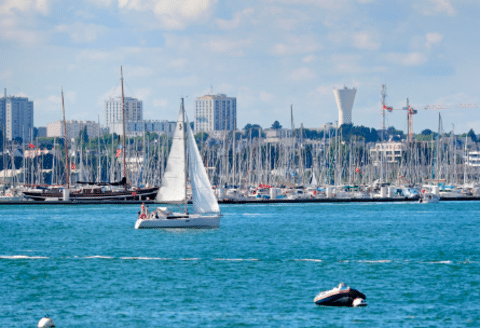 Lorient boasts a diverse economy that blends its maritime heritage with modern industries. While traditionally known for fishing and seafaring, the town has expanded into aerospace, technology, and tourism. This dynamic business landscape offers a unique opportunity for professionals to combine work and leisure by inviting a Mynt Models companion to join them during their business endeavors in Lorient.
As Lorient's growth continues to thrive, many entrepreneurs and business moguls turn to Mynt Models for their travel and dating preferences.
Mynt Models provides discreet companions who are perfect for both personal travel and business meetings, ensuring that clients receive the utmost satisfaction in all areas of their lives. See the list of our exclusive services here.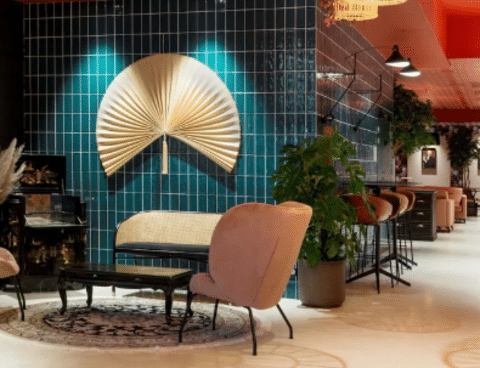 Lorient beckons discerning travelers with its collection of exquisite luxury hotels and resorts, offering an impeccable blend of opulence and comfort for an unforgettable stay with your elite companion.
Aiden Hotel by Best Western Lorient Centre. Embrace the modern charm of Aiden Hotel by Best Western Lorient Centre, where sleek design meets coastal allure. Discover stylish rooms that offer comfort and sophistication, and experience the perfect balance between relaxation and exploration in the heart of Lorient.

Hotel Mercure Lorient Centre welcomes you to a world of refined luxury and convenience. With thoughtfully designed rooms, upscale amenities, and a central location, this hotel provides a haven of comfort for both business and leisure travelers.

The Originals City Hotel Les Oceanes, Lorient. Immerse yourself in the soothing ambiance of The Originals City Hotel Les Oceanes, Lorient. Nestled near the bay, this charming hotel offers a blend of coastal tranquility and elegance, ensuring a peaceful stay enriched by its serene surroundings.