Mynt Models does not offer full-time or by-the-hour escorts, but fresh, caring career women. Our minimum booking time is a proper date, giving you dinner til breakfast together. Read our guide here.
Elite Female Escortbureau in Brugge
Beautiful High-End Model Escorts in Bruges
The small medieval town of Bruges is located in Belgium's northwestern area. Known for its fairytale-like ambiance, picturesque canals, and well-preserved Flemish architecture, the city is a destination that transports visitors to a bygone era while offering a wealth of historical, architectural, and artistic wonders.
Discover the ornate houses along the canals, immerse yourself in the world-class art at Groeninge Museum, and savor the exquisite delicacies found in the cozy squares— all of which are best enjoyed with a Mynt Models elite escort to keep you company.
Reach out to us

to obtain exclusive access to the private area, which houses comprehensive profiles of all our lovely models.
VIP Luxe Escort Services in Brugge
Our Model Escort Companions in Bruges
Find a diverse selection of our friendly elite female escorts who embody the city's charm and warmth.
The Mynt Models Collection of Luxury VIP Models
Our collection of high-quality, caring companions is classified into three tiers, offering you the chance to select your ideal lady for discreet, premium, and exclusive encounters in any city in the world.
Our friendly entry-level models in the Platinum gallery have passed our rigorous selection process. These exceptional ladies, well above the average, are ideal for gentlemen seeking the utmost luxury and charm that Mynt Models offers.
The Diamond gallery introduces beautiful, caring escorts catering to respectful gentlemen in search of high-caliber models and up-and-coming stars. Their luxurious companionship is an extraordinary indulgence that is a step above.
For those who seek perfection, our Red Diamond companions exemplify unparalleled beauty, sophistication, and intellect. These remarkable models are exclusively curated for our most refined and selective gentlemen and members.
Be introduced to Bruges' Most Beautiful Courtesans.
Delight in the company of our captivating companions in the charming medieval town of Bruges and discover a world of enchantment.
Luxe Vrouwelijke Escorts in Brugge
Most Trusted Elite Escort Agency in Bruges​
Mynt Models has been the premium choice for delivering luxury escort services to cultured gentlemen since 1991. Our personal attention is provided for lovely gentlemen seeking the best in privacy and discretion as they tour around endearing Bruges.
As a personalized elite travel concierge, we cater to a refined clientele, offering them only the finest companionship services anywhere they go. Our reputation is built on our ability to provide bespoke encounters that cater to the unique requirements of each gentleman we serve.
Find educated and intelligent, high-end model companions and courtesans in Bruges with Mynt Models.
The Privileges of Being a Mynt Models VIP Member
While we cater to non-members with attention to detail, our VIP members receive an enhanced level of care and priority, ensuring that every aspect of their engagement is crafted to exceed expectations.
Explore a realm of newfound indulgences by applying to become an exclusive Member, as we invite you to apply for membership. Once approved, you will have full access to our exclusive Members-only models, reduced Member pricing, a personal concierge contact number, and other coveted Members-only benefits.
1. Keeping your privacy secure is our topmost objective.
2. Meet Only Bruges' Most Beautiful Escorts for Company
Belgian women are known to be friendly and compassionate, on top of being stunning. Our mid level beautiful will happily accompany you for wonderful moment. Your esteemed status as a VIP Member allows you to meet and date the most exclusive Red Diamond  models available for Bruges, who epitomize this warmth and sophistication.
3. Elite Escort Dating and Matchmaking
Discreet dating at Mynt Models goes beyond the traditional escort service. Our matchmaking process involves understanding your unique preferences, allowing us to pair you with an elite female VIP courtesan who complements your personality and interests, and brings an added spark of chemistry and excitement to your Bruges trip.
Don't Miss Out on the Extraordinary Benefits that Await our Valued Gentlemen
Bruges is a hidden gem destination for luxury travel  so it rightly calls for exclusive companionship with a Mynt Models travel escort.
Why Choose Mynt Models for Premium Escort Services in Bruges
Discover what truly distinguishes Mynt Models from the rest.
Our excellence lies in the power of word of mouth and wonderful feedback from our repeat clients who have experienced the extraordinary companionship we provide.
We pride ourselves on representing fresh models who epitomize elegance, charm and grace. Our carefully selected collection of companions are not only beautiful, but warm and endearing.
We understand that every gentleman has unique preferences, and we take great care in crafting an experience that aligns perfectly with your requirements. Expect warm and meticulous service that exceeds your expectations.
How to Date Belgian Mynt Escorts
Contact us. Please send us a message via email for an initial consultation and verification. This personal touch ensures you're attended to perfectly.


Log in to the portal. After being verified, log in to a portal created just for you. View potentially suitable models that match your preferences.


Select your escort date. Choose a model you'd like to invite. Your concierge will confirm her availability. Arrangements will be made for you and your VIP escort to meet on the requested date.


Leave us your feedback, if you're comfortable. Your confidential comments are important to us. Feedback is instrumental in our continuous efforts to enhance our services, and ensure you receive the pampering you deserve.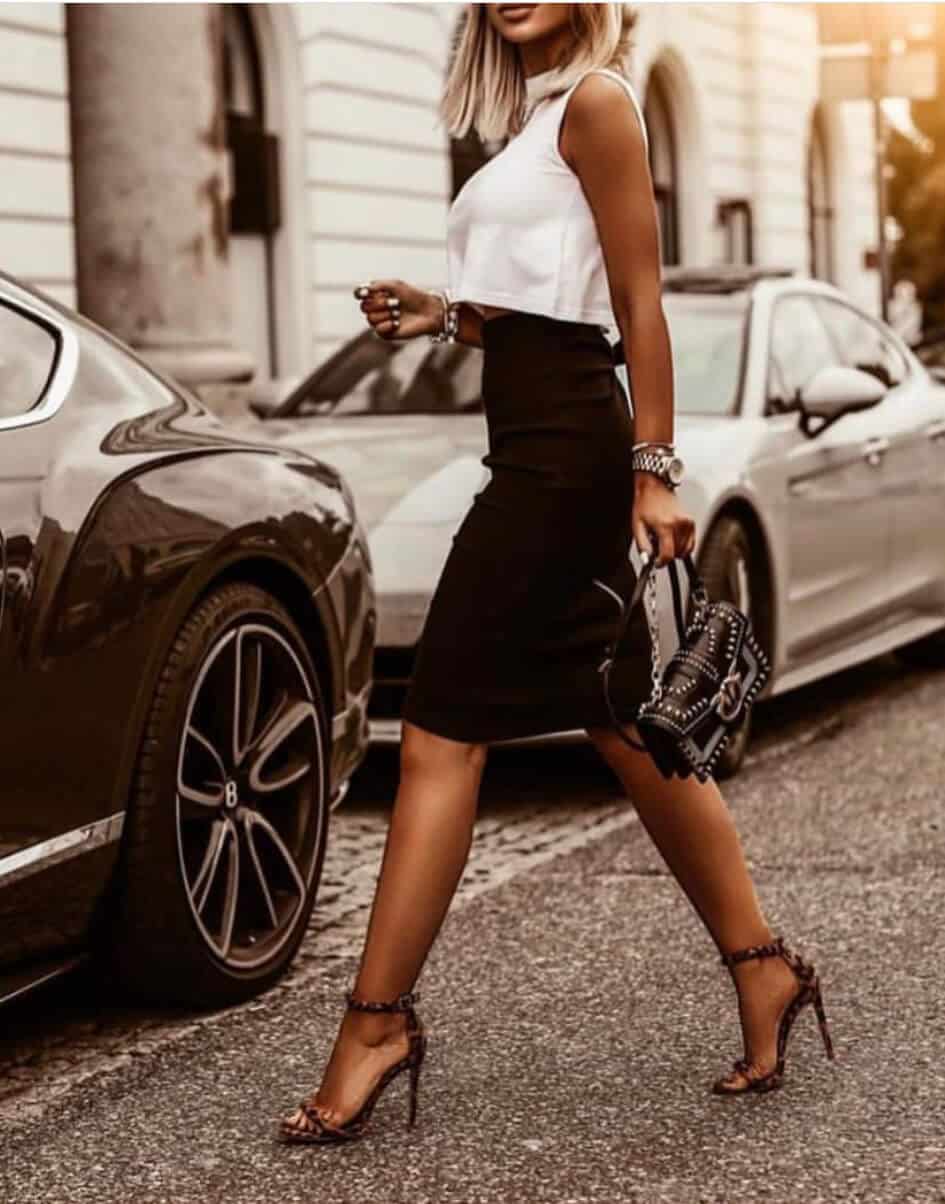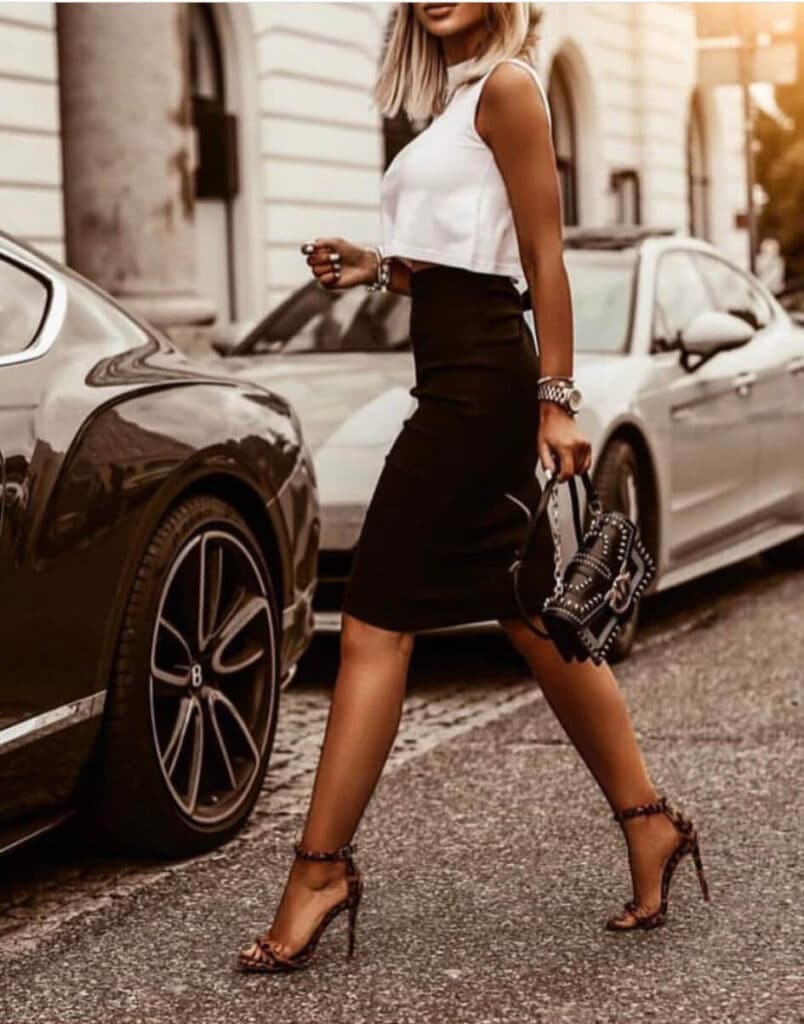 Luxury Destination in Luxurious Company
With the company of a beautiful, elite escort by your side, you can embark on extraordinary experiences that transcend the ordinary in Bruges.
Mynt Models' Upscale Companions Only Accompany the Most Respectful, Tasteful Gentlemen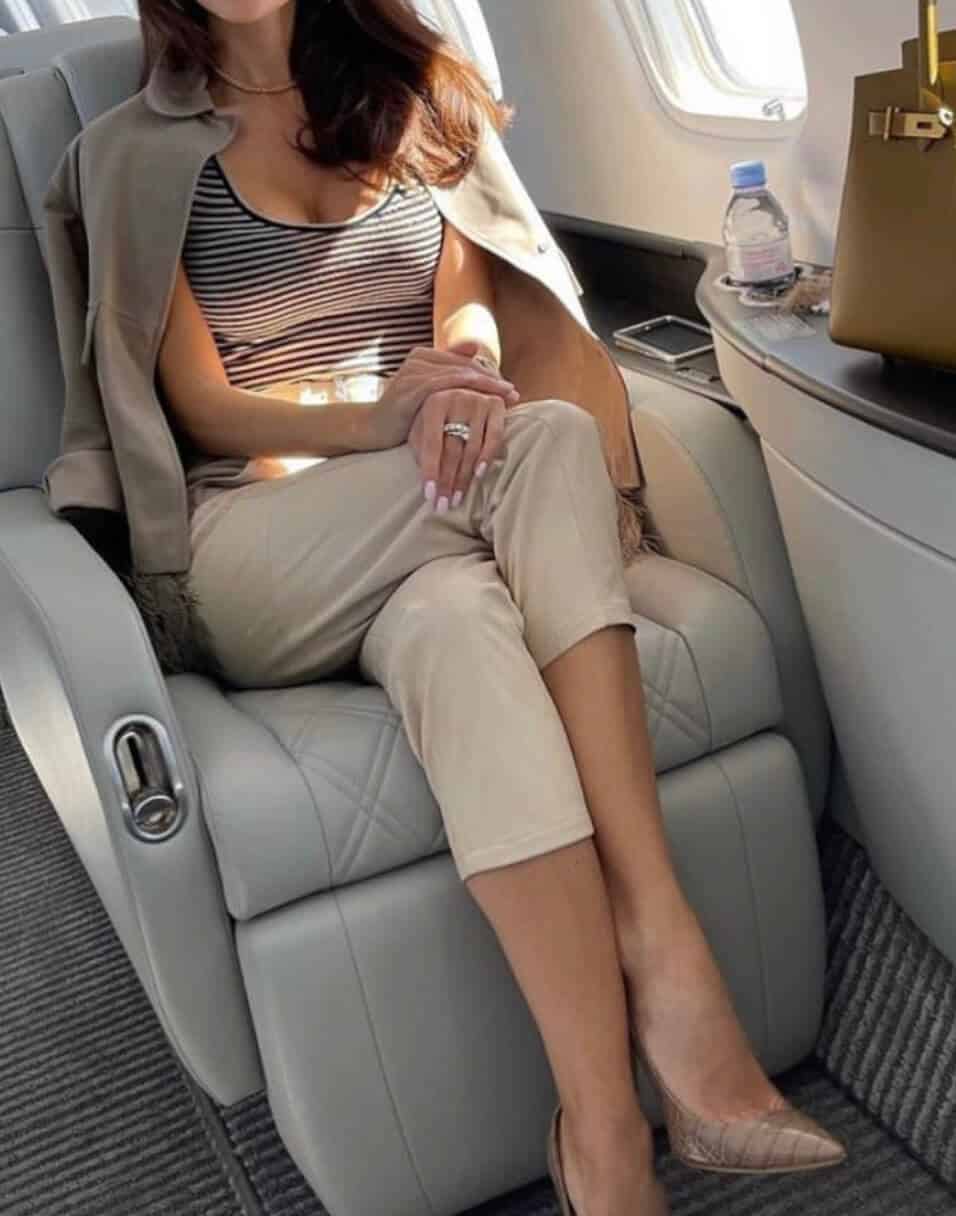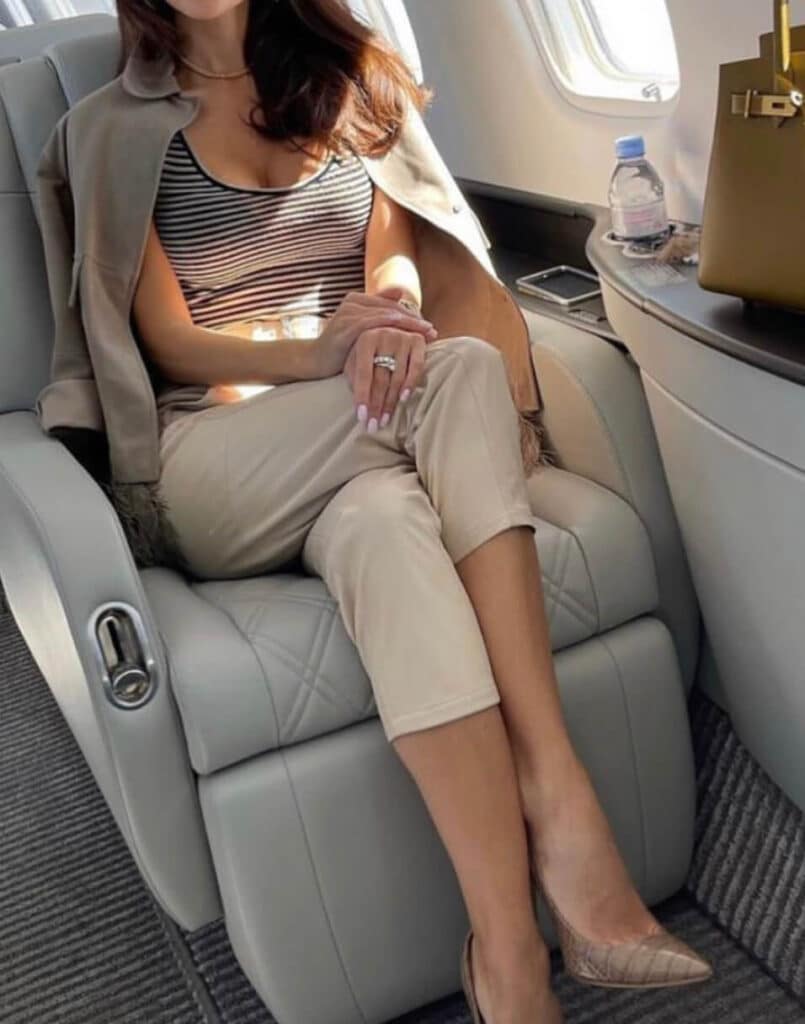 Established in 1991, the Mynt Models motto has always been to treat every gentleman like he is our only client. Our luxury VIP concierge agency provides more than just another billionaire dating escort service.
Our elite agency does not provide full-time career escorts, or by-the-hour ladies We are also not available to every potential client. Our exclusive VIP escort companions are fresh, feminine, caring, and well-educated. Their company will definitely fascinate you.
Our list of refined, high-calibre clientele includes:
The Hidden European Gem in Belgium
Bruges, often referred to as the "Venice of the North," captivates with its rich history, artistic wonders, and romantic ambiance. Take your elite model escort with you for an unforgettable escape in Bruges.
Best Places to Visit with Your Girlfriend Escort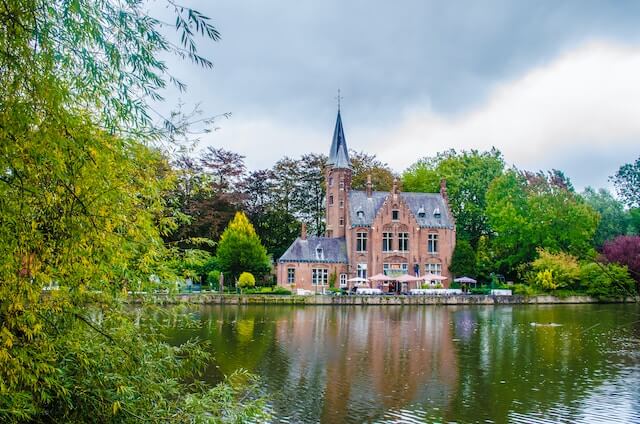 Take a stroll hand-in-hand with your beautiful date through this serene park, known as the "Lake of Love," where the tranquil waters, lush greenery, and graceful swans create a romantic atmosphere perfect for delightful conversations and peaceful moments of connection.
Indulge in an exciting day of adventure and entertainment at Boudewijn Seapark, where you and your stunning companion can enjoy thrilling rides, watch captivating dolphin and seal shows, and create lasting memories together amidst the lively atmosphere of this family-friendly amusement park.
Immerse yourselves in the rich artistic heritage of Bruges at the Groeninge Museum, where an impressive collection of Flemish and Belgian art awaits. Admire masterpieces by renowned painters such as Jan van Eyck and Hieronymus Bosch, and let the captivating artworks ignite conversations and a deeper appreciation for culture and history.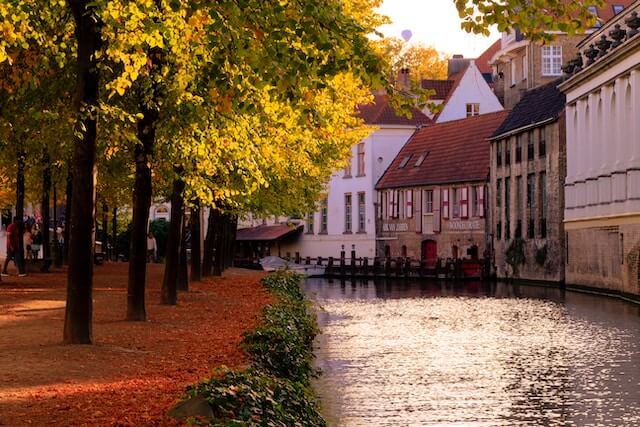 The night scene in Bruges is among the finest in Belgium. Enhance your evening with the company of a Mynt Models girlfriend escort, ensuring an unforgettable and enchanting experience.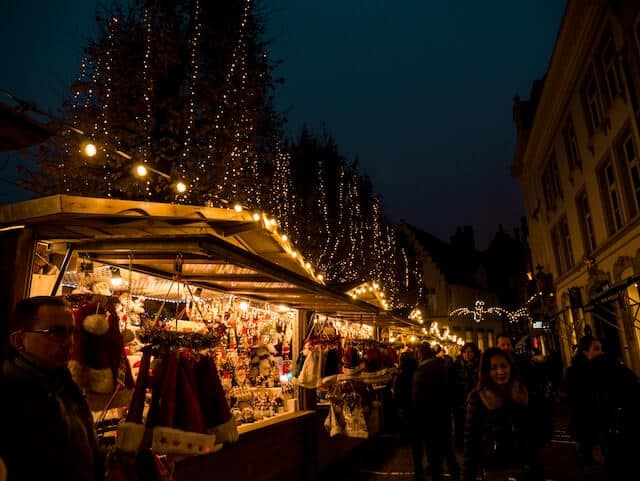 The Cafedraal. Housed in a magnificent medieval building, this iconic café and bar invite you to indulge in a remarkable selection of Belgian beers, ranging from classic brews to rare and unique varieties. Be transported to a bygone era, where you can unwind, savor the flavors of local beers, and engage in captivating conversations with your lovely companion.


De Garre. This quaint and atmospheric bar holds a special place in the hearts of beer connoisseurs and curious visitors alike. Known for its exclusive house beer, the Tripel van de Garre, this establishment offers a true taste of local craftsmanship.


T' Poatersgat. This dynamic and energetic nightclub is nestled within a historic 13th-century cellar, adding an intriguing layer of mystique to your evening. Dance to the rhythm, mingle with a stylish crowd and let the vibrant energy of the venue sweep you away into the heart of Bruges' nightlife scene.
Located in the northwest region of Belgium, Bruges experiences a maritime climate that experiences more rainy days compared to other European cities.
Here, the summers are pleasant and comfortable, but even during the warmest months, there is always a significant amount of rainfall. The city observes partly cloudy skies throughout the year.
Winter months could become very chilly and temperatures drop rapidly. The ideal time to visit Bruges to engage in warm-weather activities would be June to early September.
The presence of a stunning Mynt Models travel escort is sure to make the rainy days of Bruges more cheerful. To keep you updated with real-time updates of the city's weather, click here.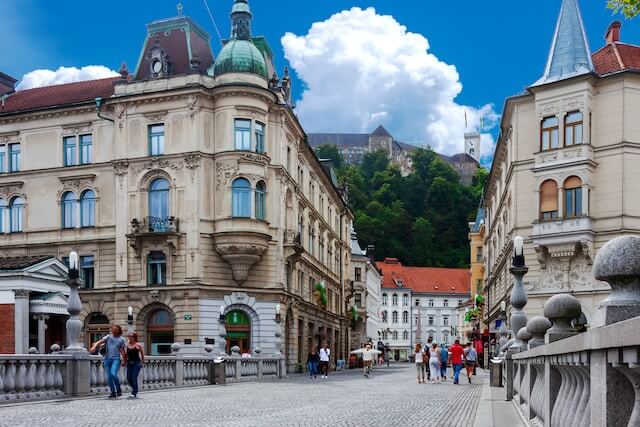 Just like other northern cities in Europe, such as Amsterdam and St. Petersburg, Bruges is occasionally likened to the enchanting Venice of the North. The city holds great economic significance, primarily due to its thriving port, and in the past, it stood as one of the globe's principal centers of trade and commerce.
Bruges has maintained its economic stability by maintaining its trade industry. During the 15th century, the city flourished because of the city's wealthy visitors but ended with the sudden death of the Duchess. Today, the city's port continues to be an important junction for trade, and this canal-based city continues to benefit from it.
Elevate your Bruges experience by indulging in the exclusive services of Mynt Models. We match successful entrepreneurs and business magnates with the perfect social escort to accompany them to business meetings and personal travels, creating unforgettable memories in this luxurious medieval town.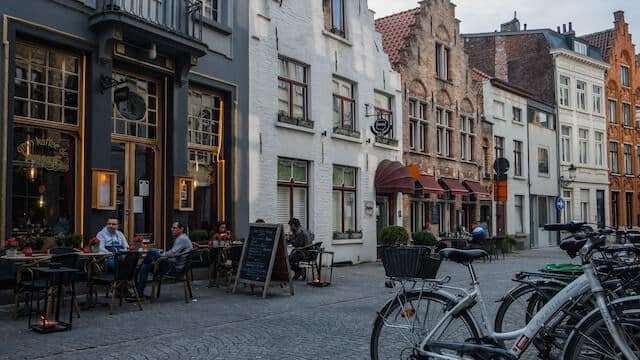 Rendezvous in Bruges' Luxury Hotels
Indulge in the opulence and sophistication that Bruges has to offer, the perfect rendezvous for you and your elite escort.
Hotel Dukes' Palace. This historic hotel was once the residence of the Burgundian aristocracy. Experience impeccable service in the heart of Bruges with its luxuriously appointed rooms and culinary delights at their Michelin-starred restaurant.


Hotel Prinsenhof. Discover a hidden gem in the heart of Bruges at Hotel Prinsenhof. This lovely boutique hotel seamlessly blends historic charm with contemporary sophistication. Immerse yourself in tranquility in their private garden or unwind in their wellness center, ensuring a blissful escape from the bustling city.


Hotel de Orangerie. Unveiling a world of refined luxury, Hotel de Orangerie occupies a prestigious position alongside the picturesque canals of Bruges. Formerly a 15th-century convent, Hotel de Orangerie creates a haven of tranquility for discerning guests seeking an unforgettable experience.