Mynt Models does not offer full-time or by-the-hour escorts, but fresh, caring career women. Our minimum booking time is a proper date, giving you dinner til breakfast together. Read our guide here.
Gníomhaireacht Choimhdeachta na mBan Mionlach i mBaile Átha Cliath
Premium VIP Female Escorts in Dublin
Ireland's countryside might be a popular destination, but Dublin holds its own charm and allure.
This vibrant city on the country's east coast beckons tourists and travelers with its rich literary history, iconic Georgian architecture, and lively nights filled with merriment and revelry.
Stroll through the city's charming squares, explore renowned literary attractions, and indulge in Dublin's bustling pub culture. All these unforgettable experiences are best enjoyed with a Mynt Models elite escort by your side, adding an extra touch of elegance and companionship to your luxury Dublin adventure.
Book an appointment with us to start your Mynt Models indulgence.
Reach out to us

to obtain exclusive access to the private area, which houses comprehensive profiles of all our lovely models.
Mynt Models: The Most Preferred
Elite-Class Escort Agency in Dublin
With a long-standing reputation dating back to 1991, Mynt Models is a renowned upscale companion agency that specializes in delivering premium escort services to clients seeking elegant women, discreet dating, and phenomenal experiences.
Specializing in bespoke premium travel planning, we provide exquisite, friendly companionship services to our valued, sophisticated clients internationally. By catering to the specific preferences of each gentleman personally, we have established a reputation for offering unmatched encounters in Dublin.
Bring a Mynt Models elite travel companion with you and experience Dublin's ultimate offerings the Mynt Models way.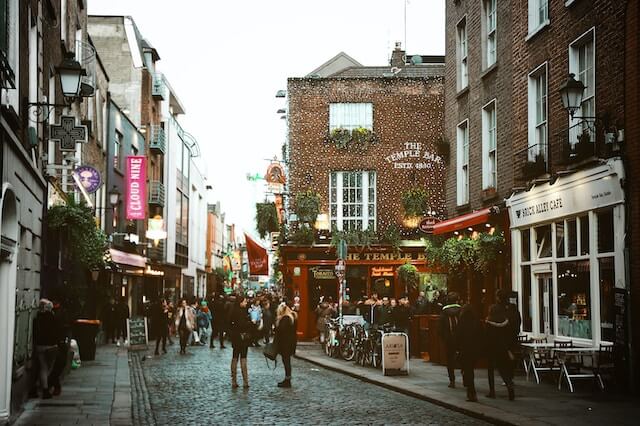 Elite Escort Services i mBaile Átha Cliath
Discover our Exclusive VIP Escorts in Dublin
Discerning gentlemen will discover an exquisite assortment of high quality model escorts, exclusively available in Dublin. Peek into our model gallery selection.
Striapacha mionlach álainn i mBaile Átha Cliath
The Mynt Models Curated Collection of VIP Models and Escorts
We take pride in our carefully curated companions, categorized into three tiers, allowing you to find the perfect lady for exclusive, discreet, and first-class experiences in almost any city worldwide.
Our Platinum Escorts represent our introductory tier of models, meticulously chosen through our rigorous selection process. These exceptional ladies meet our minimum high expectations, and offer a glimpse into the opulent Mynt Models experience.
The VIP Courtesans in the Diamond gallery are a step higher, for gentlemen who savor meeting high-caliber models and aspiring stars. Their friendly, luxurious company is perfect for valued callers seeking fascinating women in a warm, convivial atmosphere.
When it's the finest quality you seek, Our Red Diamond companions represent the epitome of beauty, warmth, sophistication, and intelligence. These stunning models are exclusively reserved for our selective and refined VIP gentlemen and members.
Experience a Dreamy Dublin Rendezvous
From enchanting evenings spent connecting over a fine dinner date, to exploring museums ams exhilarating holidays, the companionship provided by Mynt Models will captivate you and leave you smiling, longing for additional experiences.
Experience the Advantages of Mynt Models' Elite Membership
As you browse our portfolio for your perfect travel escort date, we also offer frequent callers the opportunity to apply for membership to our VIP and Elite club.
Once approved, you will enjoy the advantages of VIP Membership, including priority booking, access to Members-only models, a private concierge contact number, and special Members-only pricing reductions. 
1. Your Privacy is our Highest Priority
2. Find Dublin's most exceptional courtesans
One of an Irish woman's charms is her warm and dedicated nature – and she'll expect the gentleman she's meeting to be chivalric as well. Whether you meet a local Irish beauty, or a gorgeous model from nearby, prepare for a mutually enchanting time together as you tour Dublin's wonders. You'll not soon forget the company of a Mynt Models elite courtesan.
3. Premium matchmaking and introduction services
Our luxury, first class Dublin escorts are available to be your delightful date for a corporate occasion, a discreet companion for a candlelit dinner, or an exciting vacation out of town. You'll be matched with someone beautiful and warm, whose company will delight you.
See the Iconic Dublin Bay and More from Above
Experience the beauty of the city from a whole new, fresh perspective. Charter a helicopter and soar above Dublin, taking in the panoramic views and witnessing historic landmarks. Elevate your journey with a Mynt Model travel companion for exciting and delightful company in the skies.
Why Choose Mynt Models for Elite Escort Service in Dublin
Experience the city in an exceptional company, only with Mynt Models.
Elegant, Intelligent Courtesans
Embodying femininity, natural beauty, and undeniable elegance, these refined, intelligent and approachable women are the ideal choice as luxury travel companions for selective, affluent gentlemen visiting historic Dublin city.
Enjoy an entirely smooth and stress-free time during your Dublin escapade. Mynt Models highly prioritizes privacy and confidentiality, so much that all our model companions sign a non-disclosure agreement to protect the privacy of everyone. 
Our ultimate goal is for special people to be introduced for a mutually enjoyable time together. The Mynt Models escort experience is designed to be a sensational experience that is filled with unforgettable moments.
How Can You Date Irish GFE Beauties in Dublin?
Learn how to effortlessly book refined escorts and secure a premium companion with these essential steps.
Contact us. Send us a message via email for an initial consultation and verification. This personal touch ensures you're attended to perfectly.
Log in the portal. After being verified, log in to a portal created just for you. View potentially suitable models that match your preferences.
Select your escort date. Choose a model you'd like to invite. Your concierge will confirm her availability. Arrangements will be made for you and your VIP escort to meet on the requested date.
Leave us feedback if you're comfortable. Your confidential comments are important to us, as honest feedback is instrumental in our constant strive for excellence. Our continuous efforts to enhance our services ensure you always receive the pampering you deserve.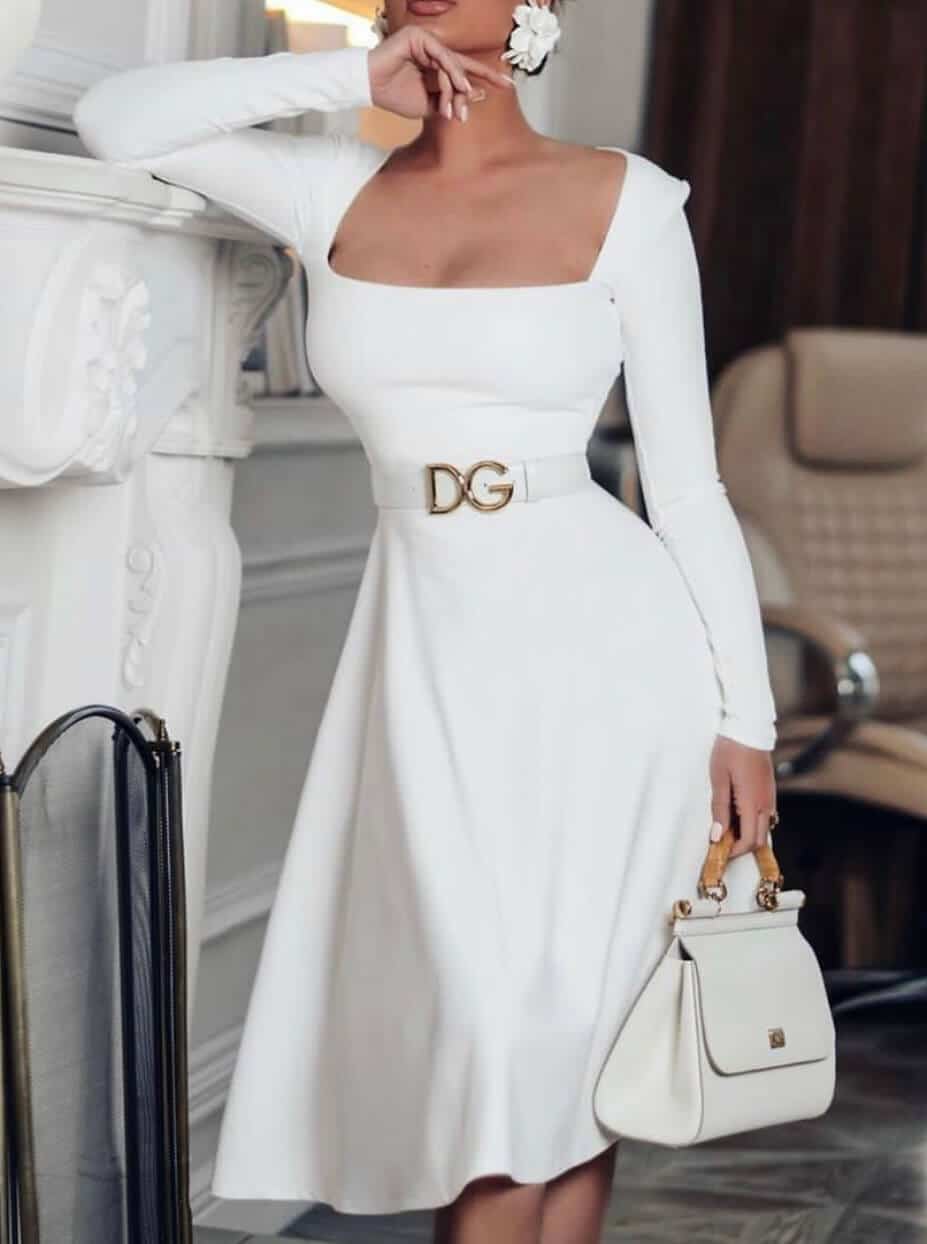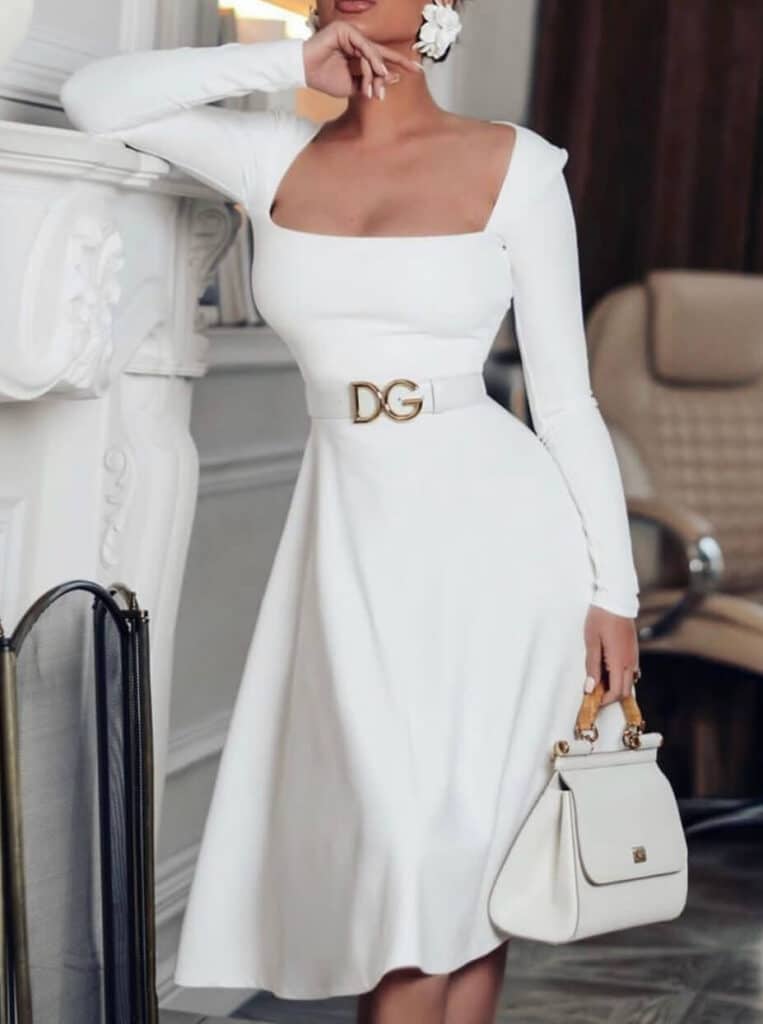 Discover Dublin's Historical Treasure Trove with your GFE Date.
Together, you'll discover the hidden gems, architectural wonders, and cultural heritage that make Dublin a city steeped in history and charm.
Mynt Models Caters Only to Select Refined Gentlemen.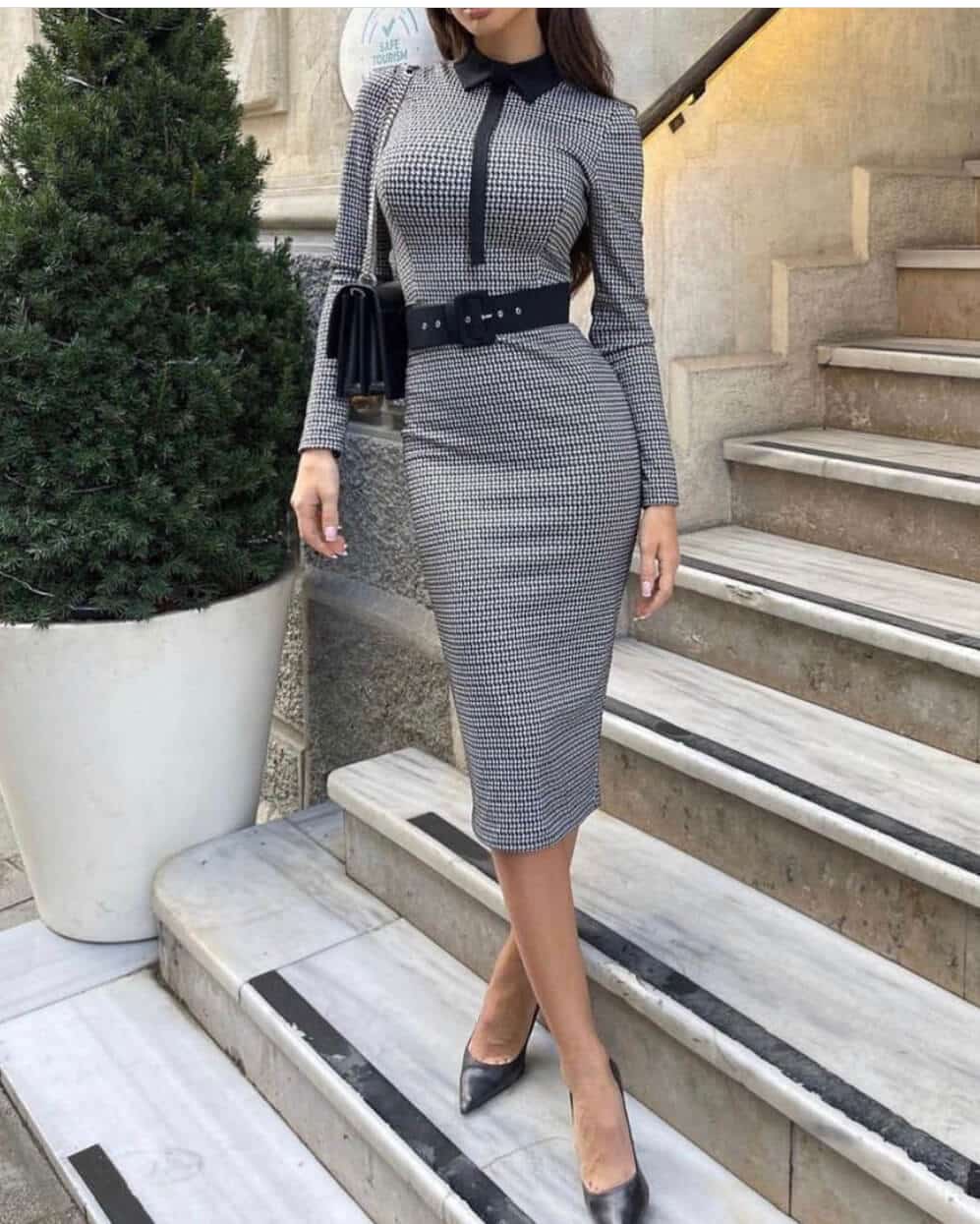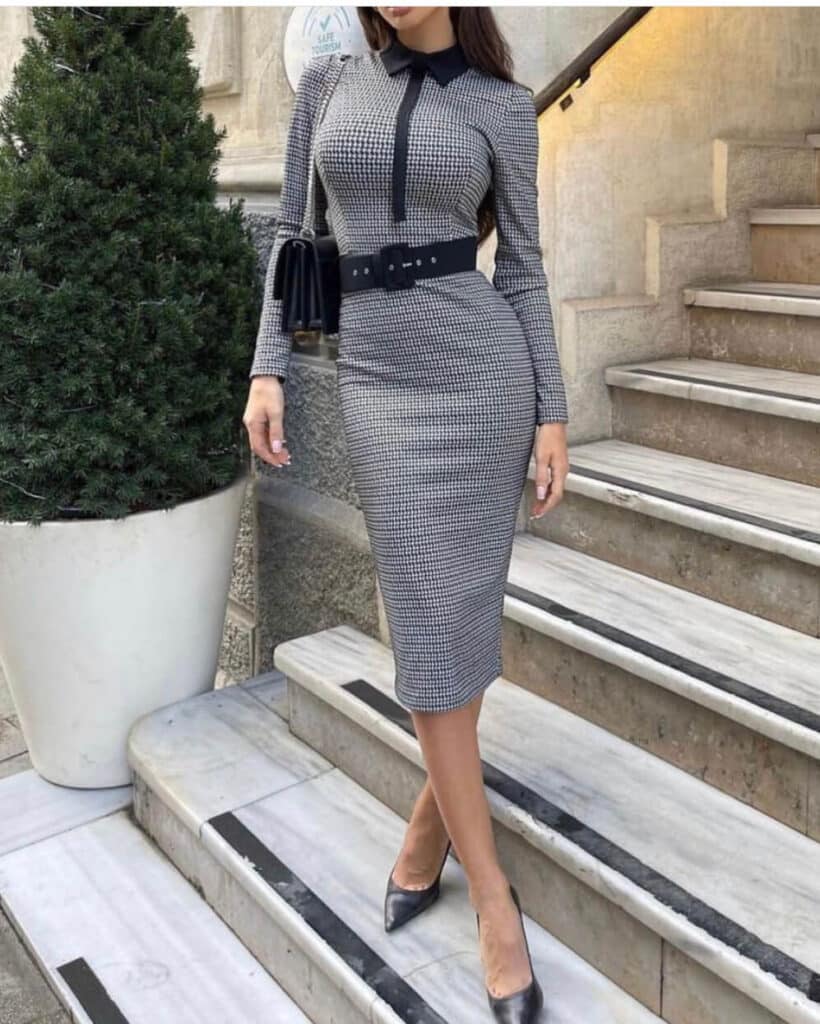 The Mynt Models motto has always been to treat every gentleman like he is our only client. Our luxury VIP concierge agency provides more than just another billionaire dating escort service.
We do not provide full time, by-the-hour escorts, we do not source our companions from within the escort or adult industry, and we certainly do not entertain every enquiry. With our carefully selected courtesan beauties, we present you with fresh, refined, educated VIP escort companions, not only in Dublin but internationally.
You can be assured of personally-tailored excellence, from your first contact with our complimentary and dedicated concierge service, to our exquisite and caring models, all available by appointment only.
Our list of refined, high-calibre clientele includes:
Contact us to discuss your preferences with your personal concierge now, and be introduced to dream women. 
Don't miss out on the opportunity to create extraordinary memories in Dublin.
Escape to Dublin in Charming Company
Dublin is renowned for its vibrant pub culture, abundant local distilleries, and breweries that offer a lively atmosphere. Take your stunning escort date with you and explore the Guinness Storehouse, Jameson Distillery, and the Irish Whiskey Museum all in a single day, immersing yourself in the rich heritage of Ireland's famous beverages.
Unwind in These Top Destinations with Your Elite Lady Escort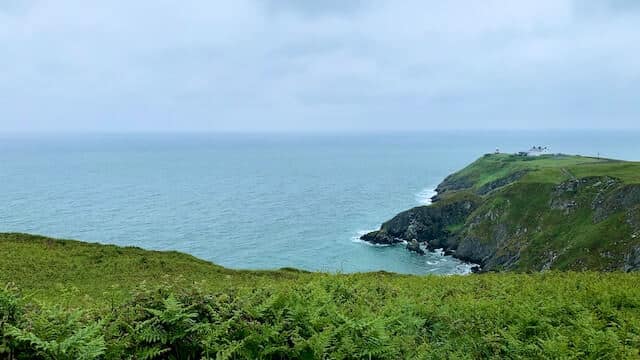 In the true spirit of unwinding and relaxation, take a leisurely stroll hand-in-hand with your beautiful date through this picturesque park. Adorned with lush greenery, serene ponds, and vibrant flower beds, St. Stephen's Green offers a peaceful escape from the bustling city.
For something more adventurous, embark on an exhilarating hike along the scenic Howth Cliff Walk, where you and your stunning date can enjoy breathtaking views of the rugged coastline, and panoramic vistas of Dublin Bay, and perhaps even spot some wildlife along the way.
Immerse yourselves in Dublin's rich cultural heritage by visiting Trinity College, where you can explore its historic campus, admire the architectural beauty of the Old Library, and marvel at the illuminated manuscript, the Book of Kells, a true masterpiece of medieval art.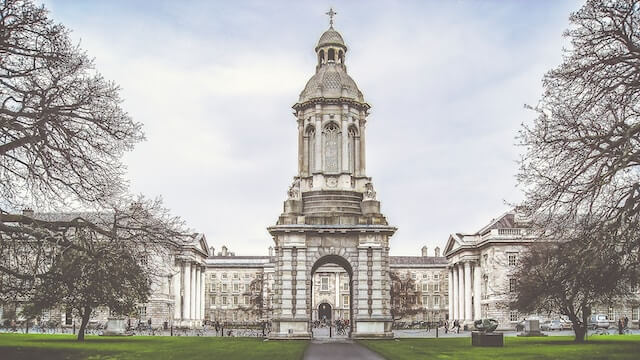 Geek Over Dublin Nightlife
It's not just the pubs that come alive at night in Dublin. Experience a vibrant night out where lively neighborhoods and exquisite cuisine make for an unforgettable night with your stunning companion.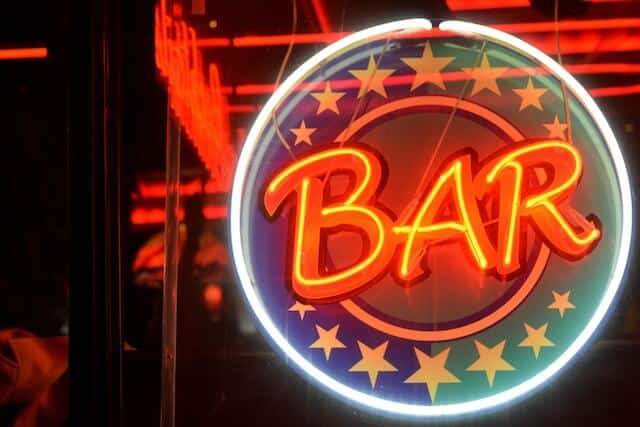 Chapter One. Located in the heart of Dublin, Chapter One is a Michelin-starred restaurant known for its exceptional contemporary Irish cuisine. Indulge in an exquisite menu featuring seasonal ingredients, expertly crafted by the renowned chef, and savor the harmonious blend of flavors in an elegant and luxury setting.


L'Ecrivain. With a prestigious Michelin star, L'Ecrivain offers guests a refined dining experience. Immerse yourself in the world of French and European flavors as you and your escort date delight in exquisitely presented dishes that showcase the culi
The Shelbourne Bar. Nestled within the historic Shelbourne Hotel, the Shelbourne Bar offers a sophisticated and vibrant atmosphere for affluent tourists to enjoy an evening of indulgence and socializing.


Vintage Cocktails Club (VCC). Tucked away in a discreet location, VCC is a hidden gem renowned for its classic cocktails and speakeasy ambiance. Step back in time to the Prohibition era and experience the allure of VCC's cozy ambiance, where handcrafted cocktails await those seeking an upscale and glamorous night out in Dublin.
Dublin is nestled on the captivating east coast of Ireland and its coastal location lends the city a unique European blend of weather.
The city experiences relatively cool summers and mild winters, with moderate rainfall throughout the year.
On a sunny day, seize the opportunity to explore Dublin's stunning parks and gardens. Find a cozy spot, lay a blanket on the grass, and enjoy a picnic together, basking in the warmth of each other's company.
If raindrops fall from the sky, embrace the chance to delve into Dublin's cultural treasures. Visit world-class museums like the National Museum of Ireland or the Chester Beatty Library, where you can admire remarkable art, delve into history, and engage in fascinating conversations. The rain creates a cozy ambiance, perfect for intellectual and emotional connections with your exquisite travel escort.
Check the city's live weather here.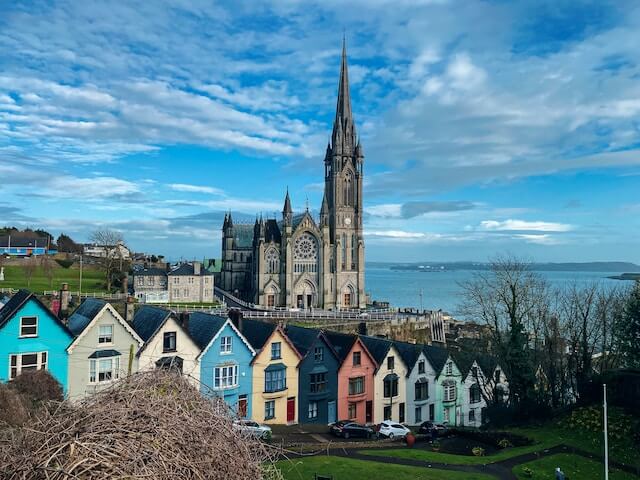 Dublin's business landscape is filled with various industries, from technology and finance to creative arts and hospitality.
Business giants such as Google, Facebook, Microsoft, LinkedIn, Amazon, and Airbnb are just among the companies that have their European headquarters in Dublin.
Mynt Models is a premium choice for entrepreneurs and business magnates who want to add some excitement and indulgence to their work travels in Dublin. Our luxury VIP escorts make the perfect companions for both business and leisure, ensuring your trip is an unforgettable experience. See our list of exclusive services here.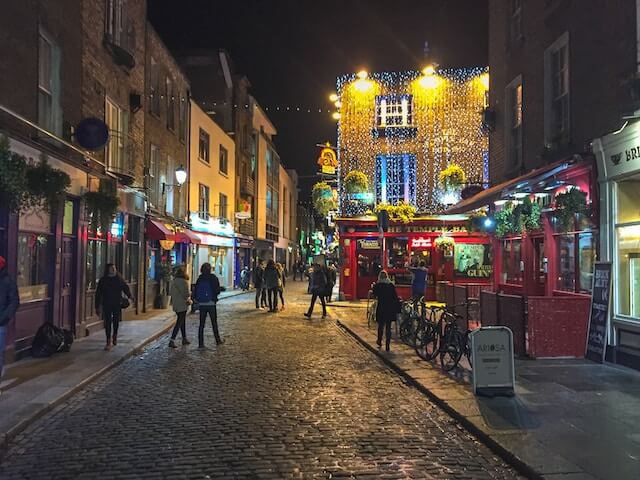 The rich heritage and pub life isn't the only thing that Dublin boasts of. Discover an array of hotels and resorts that provide the perfect rendezvous with your elite companion.
The Merrion Hotel. Nestled in the heart of Dublin's city center, The Merrion Hotel stands as a magnificent Georgian masterpiece, blending historic elegance with contemporary luxury. With its meticulously restored 18th-century architecture, exquisite artwork adorning its walls, and lush landscaped gardens, this distinguished hotel offers an enchanting retreat.


The Shelbourne Dublin. Located on the doorstep of St. Stephen's Green, The Shelbourne Dublin exudes timeless grandeur and legendary charm. Established in 1824, this iconic hotel has played host to prominent figures throughout history and continues to set the standard for luxury in Dublin.


The Westbury. Situated in the heart of Dublin's shopping and cultural district, The Westbury seamlessly blends contemporary style with Irish charm. Immerse yourself in the refined ambiance of the tastefully appointed rooms, indulge in exquisite dining experiences at its award-winning restaurants, and unwind with a signature cocktail at the renowned Gallery Lounge.
Contact our upscale escort agency now to immerse yourself in a world of luxury, happiness, pampering and elegance with a stunning and discreet travel companion or elite courtesan.