Discreet VIP Escorts in Copenhagen
Nestled along the eastern coast of Denmark, Copenhagen effortlessly combines its status as the world's happiest city with a treasure trove of delights. Copenhagen offers an array of experiences that can only be enhanced with the warm company of a Mynt Models high-end model escort.
From its captivating churches, museums, and historic sites to savoring delightful Danish cuisine, the city's allure is irresistible. Add in the enchanting Tivoli Gardens, meandering waterways, and global street food delights for a truly unforgettable experience.
Diskret Elite Escort Agency i København
Established in 1991, Mynt Models has been the go-to when it comes to luxury companionship agencies, as we provide exclusive escort services to clients who desire superior privacy and discretion in their affairs.
We excel in creating personalized luxury travel itineraries accompanied by only the most beautiful women. Our discerning clientele relies on us to deliver excellent companionship services across the globe. We are renowned for offering incomparable experiences that are designed to meet the unique preferences of every gentleman we serve.
Make your Danish escape an even more delightful experience by bringing an elite travel companion from Mynt Models along for the ride.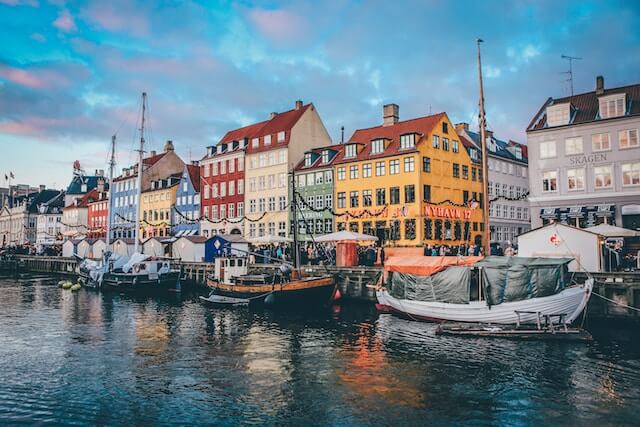 A Royal Rendezvous Awaits You in Copenhagen
Immerse yourself in the opulence of majestic palaces and historic landmarks. What better way to experience such luxurious elegance than in the company of a Mynt Models elite escort?
Luksus Elite Escort Services i København
Browse Our High-End Companions in Copenhagen
Their independence and confidence make Danish women so alluring. Our high-end escorts catering to Copenhagen are just that, adding stunning beauty, warm personalities, and intelligence to the mix.
Our International High-End Escorts and Model Courtesans
Mynt Models goes beyond Copenhagen to deliver exquisite travel and companionship services. To ensure your perfect match, our top-notch companions are classified into three tiers. Find the perfect lady for discreet dating anywhere in the world.
Our Platinum-level introductory escort models are known to possess that indescribable special something: an undeniable presence and charisma that surpasses our minimum quality criteria.
The Diamond level provides gentlemen with access to high-caliber models and aspiring stars. Their luxurious companionship is a step higher, perfect for those seeking an extraordinary experience.
When you seek the absolute best, our Red Diamond companions personify the epitome of beauty, sophistication, and intelligence. Exclusively available to our VIP members.
Be Introduced to Copenhagen's Most Stunning Beauties
Nothing spells luxury better than the warm, luxurious company of a stunning Danish beauty. Make your elite dating dreams come true with Mynt Models.
Become a Member of the Mynt Models Upscale VIP Club
Although we extend meticulous attention to detail to non-members, our esteemed members benefit from an amplified level of care and priority.
Discover new indulgences in Copenhagen when you become a member. We extend the opportunity to apply for membership as you search our portfolio for the perfect Danish travel companion. After verification, you will be granted access to her exclusive profile and get to know her on a personal level. Find some of the coveted benefits below.
1. Ensured privacy forever.
We have served numerous high-profile VIP members in our years of operation. Hence, we deeply recognize the significance of upholding your privacy. We implement strong measures to ensure the security of your personal details.
2. Entry to meeting exclusive companions.
Members hold a coveted benefit that grants them access to the cream of the crop of our escorts – the Red Diamond tier. Uncover a realm of warm and sophisticated companionship in Copenhagen.
3. Priority for introduction.
Another benefit for our esteemed members includes being notified when new models that match your exact preferences become available to meet. You're met with a level of care and attention that's unparalleled in all transactions.
Discover these and beyond when you become a member.
Copenhagen is Better Experienced in the Mynt Models VIP Way
From seeing the city on a helicopter ride and private tours of the castles, a VIP member simply enjoys Copenhagen better.
Why Choose Mynt Models for Copenhagen Escort Services
Explore the top reasons why Mynt Models is the premier choice for female escorts in Copenhagen.
We receive multiple client referrals from our list of repeat clients and members who have experienced the unparalleled companionship we deliver. Don't take our word or theirs for it, try it for yourself to find out.
Entrancing Elite Companions
With their exquisite beauty and magnetic presence, our companions captivate not only you but any room they enter. Their genuine warmth, care, and intellect will charm you even more.
Bespoke Care and Attention
From your first email to each interaction, you will be cared for with a personal touch. We value your personal preferences and we go the lengths to ensure your time with us is simply sparkling.
How You Can Date Refined Female Escorts in Copenhagen
Discover the effortless way to secure a premium companion by following these easy steps.
Contact us. Send us a message via email for an initial consultation and verification. This personal touch ensures you're attended to perfectly.


Log in to the portal. After being verified, log in to a portal created just for you. View potentially suitable models that match your preferences.


Select your escort date. Choose a model whose company you'd like in Copenhagen. Your concierge will confirm her availability. Arrangements will be made for you and your VIP escort to meet on the requested date.


Leave us feedback. Your confidential comment about your experience with our agency is important to us as it is instrumental in our continuous efforts to enhance our services and ensure you receive the pampering you deserve.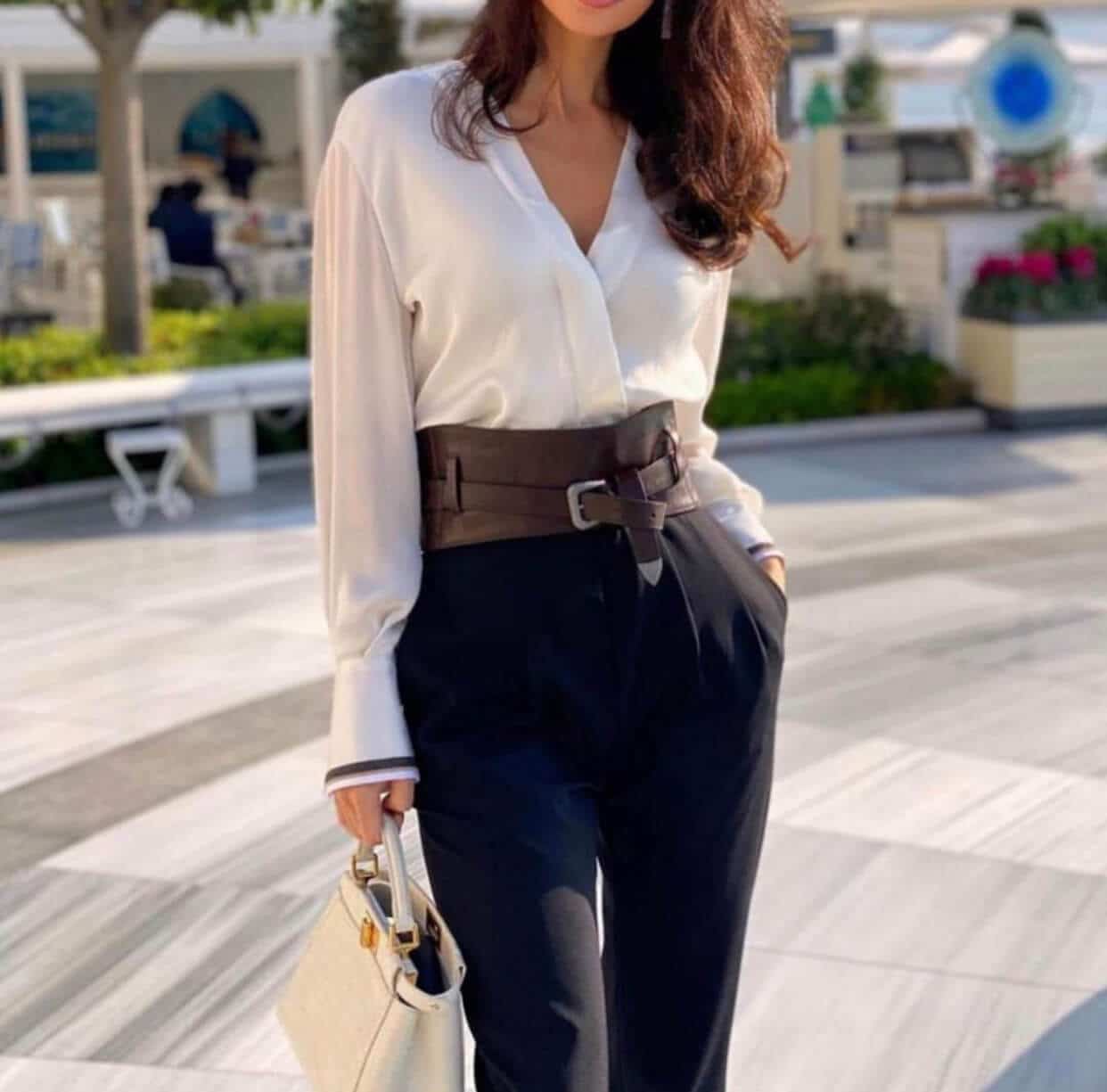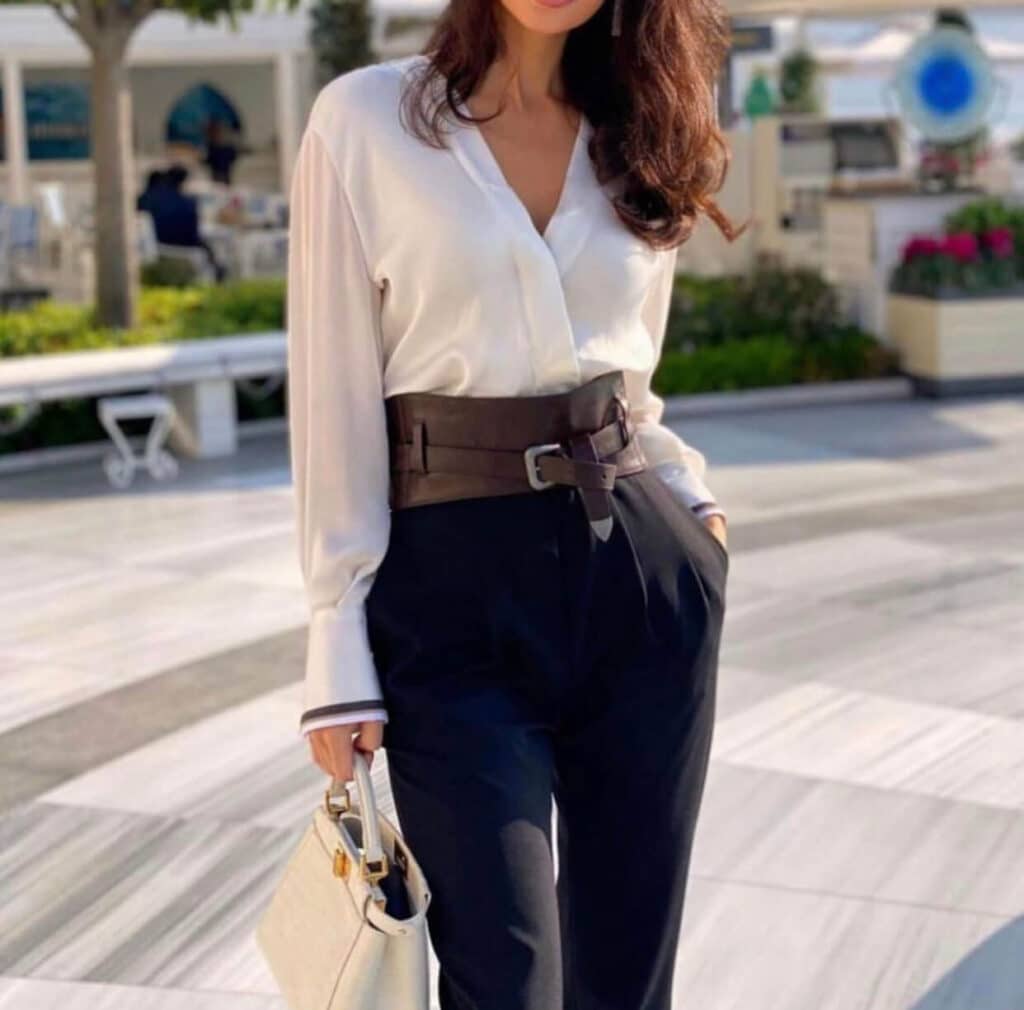 Elevate your experience with Mynt Models. Our expert touch transforms ordinary visits into extraordinary memories.
Our High-End Courtesans Cater Exclusively to the Most Sophisticated Gentlemen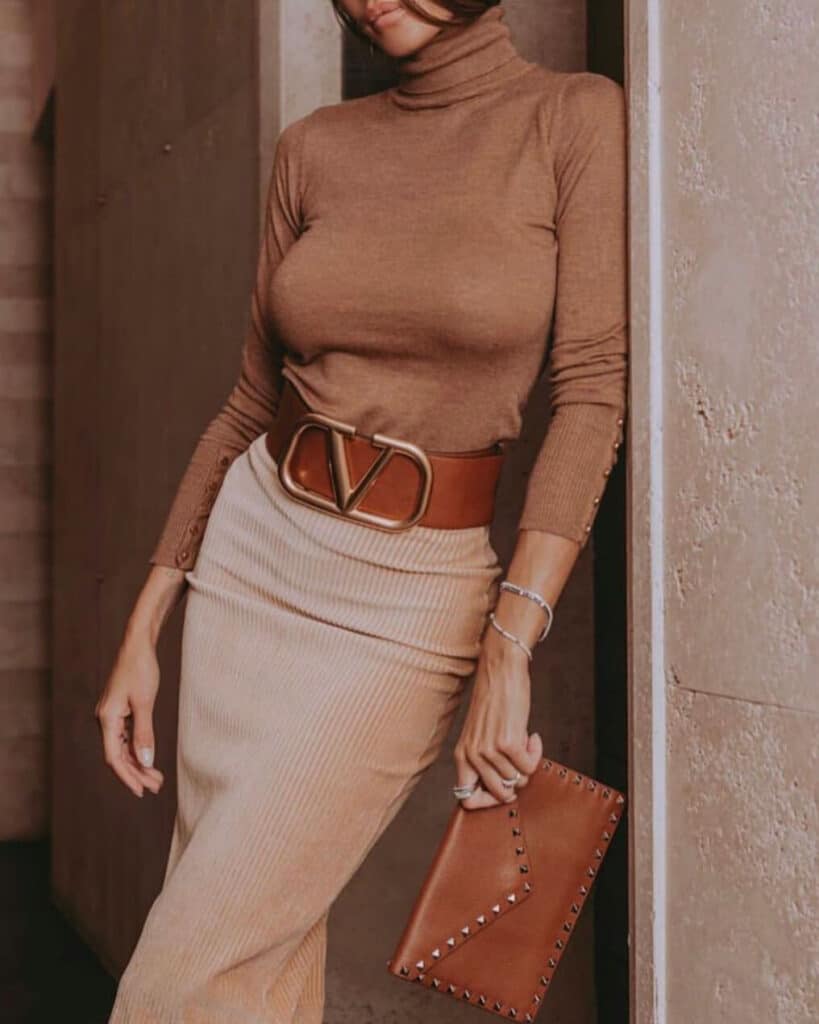 Reserved for elite and well-mannered callers, Mynt Models offers top-notch companionship services, and we cordially request the same level of politeness and thoughtfulness from our esteemed clientele.
By appointment only, we don't provide hourly or full-time escort services. Our exclusive VIP companions are educated, well-traveled, and perfectly matched with you to ensure you're paired with a warm, attentive courtesan in Copenhagen whose company you'll cherish
Our list of refined, high-caliber clientele includes:
Find VIP experiences in Copenhagen. Let us know what kind of company you want and we'll make it happen.
Luxurious Danish Delights in Copenhagen
From yacht cruises along the waterways to helicopter tours over the city, Copenhagen offers a range of luxurious treats you and your escort date can indulge in.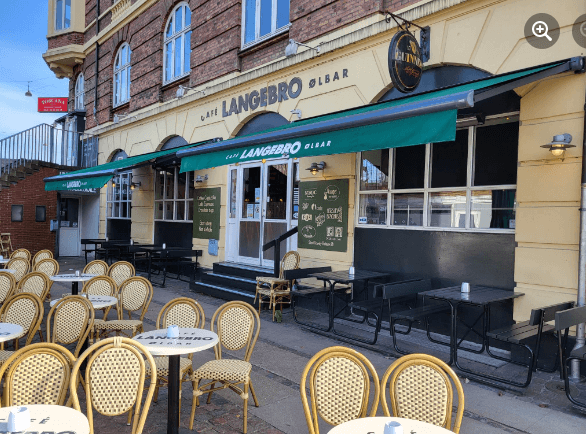 Set against the backdrop of Copenhagen's charming waterfront, Café Langebro offers a cozy atmosphere perfect for a relaxed rendezvous. Enjoy scenic views of the harbor while sipping on artisanal coffees or sharing delectable pastries with your date.
Embark on an exhilarating journey at Tivoli Gardens, where classic amusements blend seamlessly with modern thrills. Hold hands as you explore enchanting rides, heart-racing roller coasters, and whimsical attractions under a starlit sky.
Immerse yourselves in Copenhagen's history and culture at Nyhavn's iconic waterfront. Stroll along the colorful facades, enjoying the lively ambiance and historic charm, while savoring Danish cuisine and local delicacies at waterside cafes.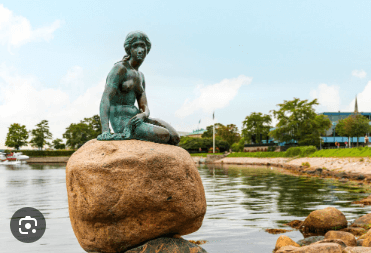 This city transforms from its picturesque daytime charm to an energetic nightlife hub, where you can groove to live music in classic jazz bars and enjoy the thrill of a three-story nightclub experience.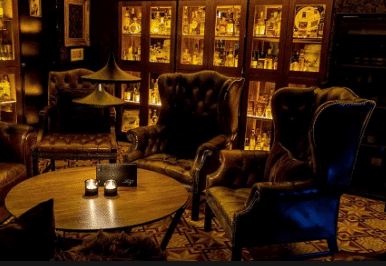 Geranium. Boasting three Michelin stars, Geranium offers a gastronomic masterpiece within a minimalist and sophisticated environment. Their avant-garde dishes feature a blend of exquisite of flavors and textures, complemented by impeccable service and panoramic views of the city.


Alchemist is among Copenhagen's most sought-after tables for fine dining. This esteemed Michelin-starred restaurant offers a fusion of extraordinary combinations flavors, textures, and even storytelling for a full gastronomic experience.
Ruby. Hidden away in an 18th-century townhouse, Ruby is a plush cocktail bar known for its elegant ambiance and an extensive menu of classic and contemporary drinks. With soft lighting and plush furnishings, it's a refined place to unwind and enjoy craft cocktails in an luxurious setting.


The Jane. The epitome of Copenhagen's nightlife, The Jane is an exclusive nightclub with a lavish interior that combines opulent decor and cutting-edge sound technology. Dance the night away to top-tier DJs in this upscale establishment, known for attracting a chic and sophisticated crowd.
Situated along the eastern coast of Denmark, Copenhagen's location by the sea moderates its climate, resulting in unpredictable weather conditions. Yet its milder winters and cooler summers compared to many other European cities make it a draw for tourists.
In the summer, visitors can relish pleasant temperatures ideal for strolling through parks, cruising the canals, and enjoying open-air events. The longer daylight hours of summer also provide ample time to explore the city's historic and cultural sites.
During winter, the city takes on a cozy charm with lower temperatures that encourage indoor activities such as visiting museums, savoring hot drinks in cafes, and taking in the city's festive holiday decorations. The enchanting Tivoli Gardens, adorned in winter lights, is a must-visit during this time, creating a fairytale-like atmosphere.
Whether basking in the summer sun by the water's edge or embracing the winter wonderland atmosphere, these experiences are best enjoyed with a Mynt Models travel escort, adding an extra layer of sophistication and companionship to your Copenhagen journey. Check the city's live weather here.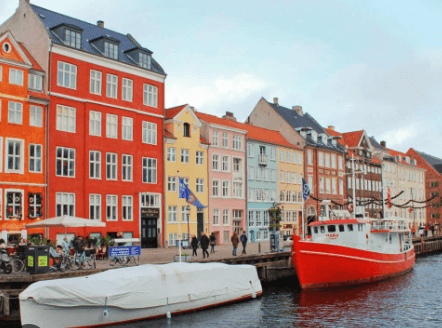 The Copenhagen Business Scene
The city is a hub for innovation, technology, and sustainable practices, making it an attractive destination for businesses across various sectors.
Amid this dynamic business scene, a Mynt Models companion can elevate your Copenhagen business trip, offering refined companionship that goes beyond corporate confines. Their presence enhances meaningful interactions and shared experiences, whether attending meetings or immersing in the city's cultural and culinary delights.
Balancing professional commitments with enjoyable moments, a companion brings an extra dimension to your stay in this city that perfectly harmonizes business and leisure.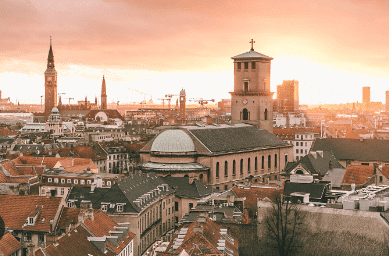 A collection of opulent luxury hotels and resorts awaits in Copenhagen, creating an exquisite backdrop for an unforgettable experience with your elite companion.
Hotel d'Angleterre. Located at Kongens Nytorv Square, Hotel d'Angleterre is a timeless luxury masterpiece. Beyond lavish accommodations, it offers a regal atmosphere that transports guests into the realm of Danish sophistication. From sumptuous suites to the iconic Royal Suite with a personal butler, regal charm envelops you.


Nimb Hotel. Amid Tivoli Gardens, Nimb Hotel blends classic elegance with modern comfort. Lavish suites boast unique designs, some with private terraces overlooking lush gardens. Michelin-starred dining experiences elevate its boutique luxury, embodying personalized opulence.


Sanders Copenhagen. Exuding refined sophistication, Sanders Copenhagen is a haven of indulgence. In a historic building, this boutique hotel harmonizes Danish design with global influences. The penthouse suite boasts bespoke furnishings and a private rooftop terrace, offering a world of understated elegance, meticulously attended to for an unparalleled stay.