Mynt Models does not offer full-time or by-the-hour escorts, but fresh, caring career women. Our minimum booking time is a proper date, giving you dinner til breakfast together. Read our guide here.
Located in the heart of America's Midwest, Chicago is a global city in the state of Illinois. The city is renowned for its iconic skyline and vibrant culture, standing as the USA's third-largest in terms of population.
Wondering what kind of elite escorts Chicago offers? Simple: well-bred, beautiful ladies who embody a sense of timeless elegance, warmth and grace, mirroring the city's own enduring charm and allure.
Chicago offers a diverse range of attractions for culture enthusiasts, including renowned museums, exceptional dining options, and a vibrant live music scene. Immerse yourself in the urban-meets-natural beauty of Chicago, best shared with the delightful company of a friendly Mynt Models elite VIP escort model.
Reach out to us

to obtain exclusive access to the private area, which houses comprehensive profiles of all our lovely models.
Explore Unmatched Luxury with Mynt Models
Dicreet Upscale Female Escort Agency in Chicago
Since 1991, Mynt Models has been a world-renowned and reputable companionship agency. We deliver discreet luxury escort services to gentlemen seeking the best in privacy and discretion in their affairs.
As a personalized elite travel concierge, we cater to a refined clientele, offering them superior female escort services internationally. Our excellent reputation is built on our ability to genuinely listen to you, and provide bespoke encounters that cater to the distinct tastes and requirements of each gentleman who plans to indulge in Chicago's luxury leisure environment.
Discover a world of sophistication, beauty, and discretion as you engage in the company of our elite, enchanting companions. Mynt Models is dedicated to providing our valued, discerning clientele with extraordinary and unforgettable encounters in Chicago.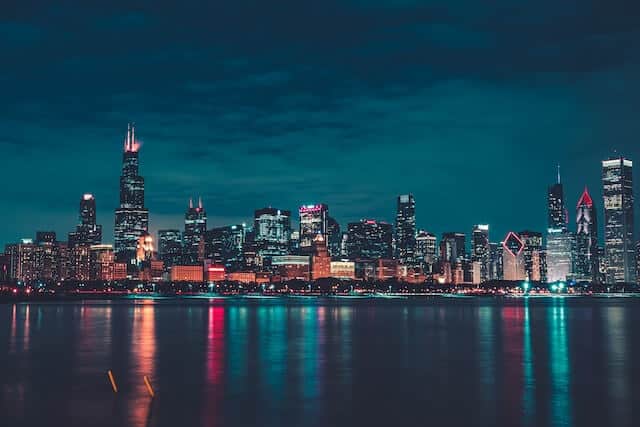 Discover Some of our Upscale Elite Escorts in Chicago
Embark on a captivating journey of refined companionship in the vibrant city of Chicago. Our elite agency presents an exclusive, carefully selected selection of high quality, caring and discreet escorts, who stand as a reflection of the classic essence that defines the spirit of the city.
Our Exclusive Selection of Upscale Courtesans
Immerse yourself in an array of upscale courtesans across Platinum, Diamond, and Red Diamond levels. For gentlemen who value quality over price. 
Our friendly Platinum gallery VIP escort models meet our rigorous criteria as a minimum requirement, and possess an additional touch of captivating presence and charisma.
Our Diamond gallery offers caring women who are a step above, featuring top models, up-and-coming actresses and accomplished career women among this selection of feminine ladies.
The Red Diamond companions are unmatched in beauty, sophistication, and career status, setting them apart from the rest, and residing at the very top of our collection.
Contact Our Dedicated Leisure-Time Concierges Now, and Experience VIP Luxury in Chicago
Experience Exquisite Companionship with Mynt Models
Luxury Elite Escort Services in Chicago
Savor the pinnacle of luxury companionship with Mynt Models' Chicago escort service. Find carefully chosen, beautiful first-class escorts and luxury lifestyle management, tailored to your preferences. Discover refined indulgence and thrilling adventures in the vibrant city with our enchanting, caring, and charismatic escorts.
Benefits of the Mynt Models Exclusive VIP Membership
While exploring our portfolio to find the perfect luxury travel companion or dinner date in Chicago, we invite you to apply for our exclusive VIP Membership. As a frequent caller, you can benefit from the convenience of our retainer option.
Existing clients are accepted to apply for membership. Please book a model initially. As a member of our esteemed private club, you can access exclusive benefits and privileges that elevate your experiences to extraordinary heights.
Once accepted, you will gain enhanced access to our collection of exclusive Members-only models. You will also receive a private concierge contact number, reduced Member pricing, and priority attention.
We look forward to spoiling you thoroughly, while showcasing our elite companions in Chicago.
Our Dedication to Prioritizing Your Privacy
At Mynt Models, safeguarding your privacy, and ensuring your security is of paramount importance to us. Enjoy your time with us in Chicago with the reassurance that we prioritize your confidentiality forever. Please read about our privacy policy here.
Exquisite VIP Companions in Chicago
Our Chicago escort service is meticulously designed to cater to a refined and discerning clientele who deserve only the finest companions, especially in a diverse luxury destination like Chicago City.
Mynt Models guarantees the careful selection of each potential companion based on their natural beauty, discreet presentation, intelligence, and exceptional etiquette and conduct in high-society circles.
Upscale Escort and Courtesan Introductions
We excel in the art of matchmaking. Whether you seek a beautiful companion for a romantic dinner, a charming and discreet date for a corporate event, or a caring courtesan for a relaxing getaway, our elite GFE companions are available by appointment to accompany you in Chicago and on vacations.
Discover Unforgettable Moments with Our VIP Escorts in Chicago
Why Choose Mynt Models for Chicago Escort Services?
Discover the unrivaled choice for an elite escort service in Chicago with Mynt Models. World-renowned for unmatched personal attention, quality, and exclusivity, our trusted reputation ensures an exceptional experience that surpasses your expectations.
Every detail meticulously surpasses expectations, from luxury offerings to impeccable service, reflecting our unparalleled sophistication.
First Class and Exclusive
Enter a world of luxury where elegance reigns supreme, and exclusivity is the standard. Discover a realm where first class is not just a word but a way of life.
Our brand of excellence is built on decades of trust and reliability, where our world-renowned word-of-mouth reputation speaks volumes. Experience quality and unwavering commitment via our dedicated concierges, as we deliver unparalleled happiness for your leisure time affairs.
How to Arrange a Date in Chicago
Follow our guide on arranging an unforgettable date in the vibrant city of Chicago. Discover the effortless steps leading to a memorable and enchanting experience.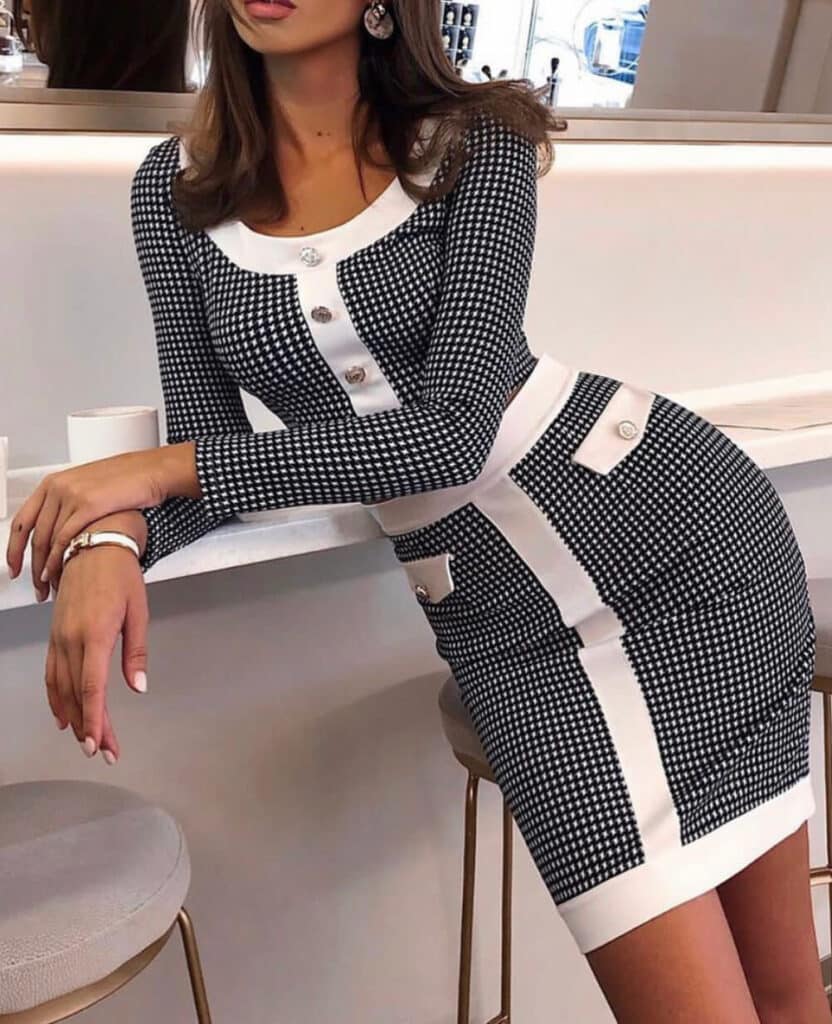 Elevate Your Experience with Our Exclusive VIP Escort Service in Chicago!
Mynt Models Only Caters to the Most Discerning, Respectful and Generous Gentlemen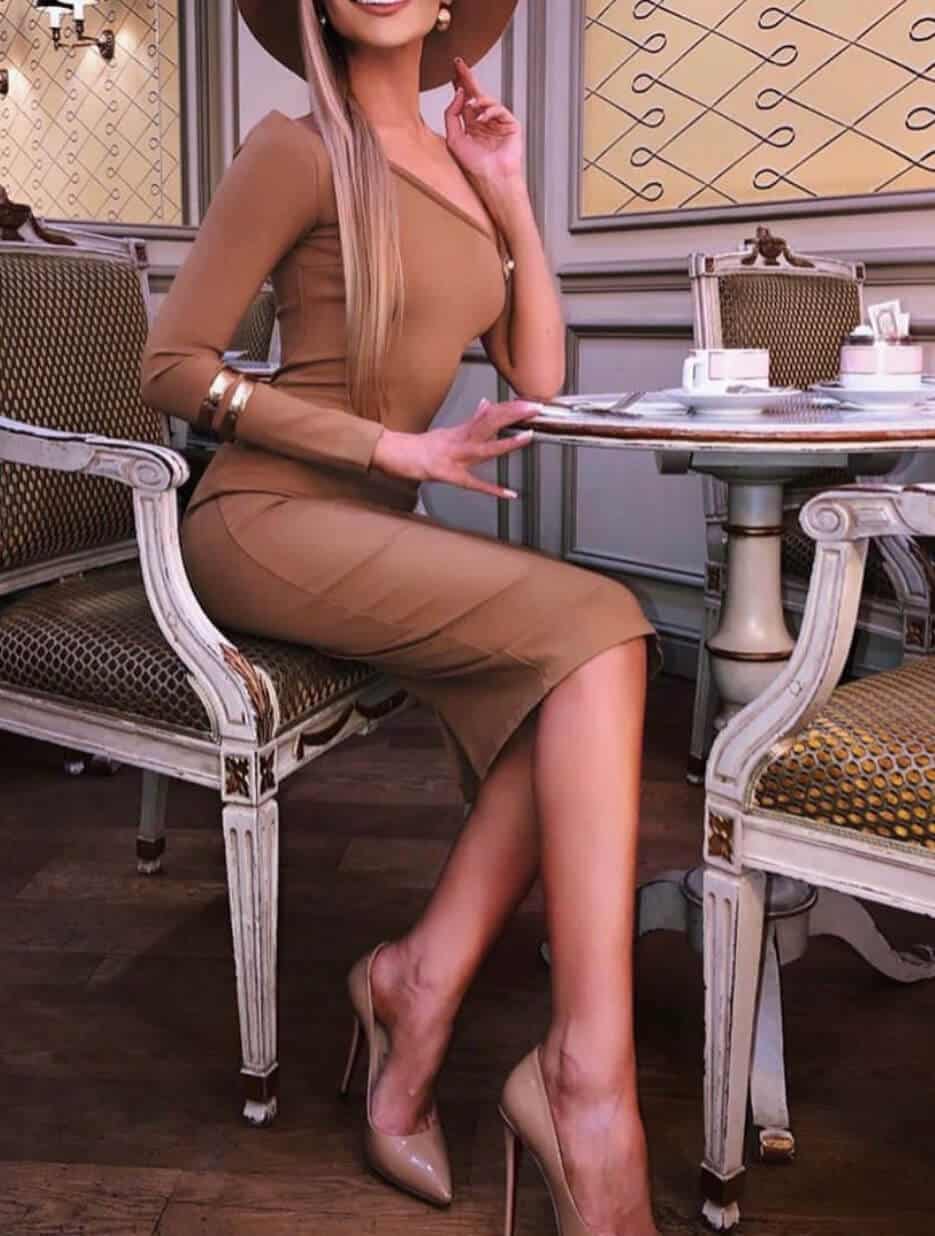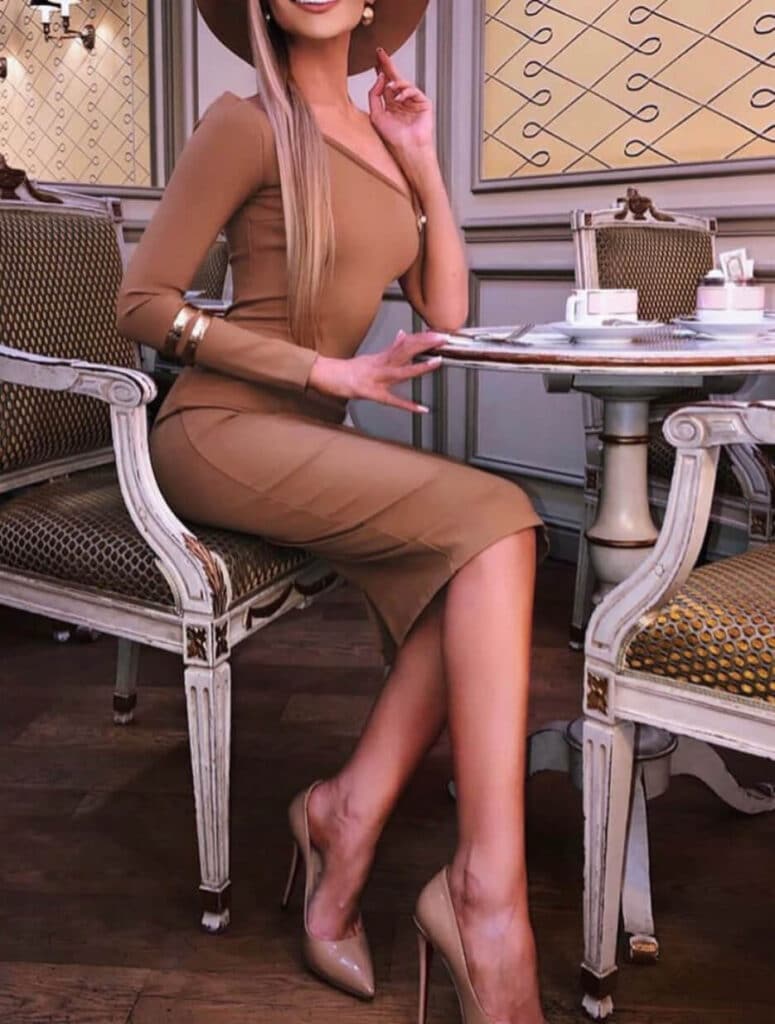 We are a premium agency that provides high quality service exclusively to the most discerning, respectful and generous gentlemen in the captivating city of Chicago.
With an unwavering commitment to exceptional service and experiences via our dedicated VIP concierges, we curate a selection of caring companions who embody charm, discretion, natural beauty, and intelligence. 
Our list of refined, high-calibre clientele includes:
We create beautiful connections. Our experience is intended as a special exchange of positive energies. It's time you experience the magic of Mynt Models in Chicago.
Step into a World of Luxury and Enchantment with Our Caring VIP Escorts in Chicago
Escape to Chicago's Oldest Paradise
In the City of Chicago, where urban marvels embrace the shores of Lake Michigan, the allure is found in its striking cityscape, diverse culture, and a plethora of activities that cater to all. Discover architectural wonders, vibrant neighborhoods, renowned museums, and breathtaking parks in this unforgettable playground of adventure, cultural immersion, and romance.
Discover Date Ideas in These Beautiful Locations
Delve into a captivating realm of art and imagination with Cloud Gate in Chicago. This extraordinary sculpture, affectionately known as "The Bean," invites you to immerse yourself in its gleaming presence. Reflecting the city's vibrant energy and surrounding skyline, it offers a whimsical and interactive experience.
A picturesque waterfront promenade along the scenic Chicago River. Immerse yourself in its lively atmosphere, featuring charming cafes, boutique shops, and enticing dining options. Take in the stunning views of the river and iconic skyline as you stroll along this urban oasis.
Explore interactive exhibits, fascinating artifacts, and engaging displays that bring the city's history to life. From the Great Chicago Fire to influential figures and pivotal events, the museum offers a journey through time, uncovering the stories that have shaped Chicago's identity.
A Great Evening in Chicago
Indulge in a delicious dinner, explore the vibrant nightlife, and take in the breathtaking views along the Chicago Riverwalk. Immerse yourself in the cultural offerings, from live performances to art galleries. Enjoy a night filled with excitement and create lasting memories in the vibrant atmosphere of Chicago.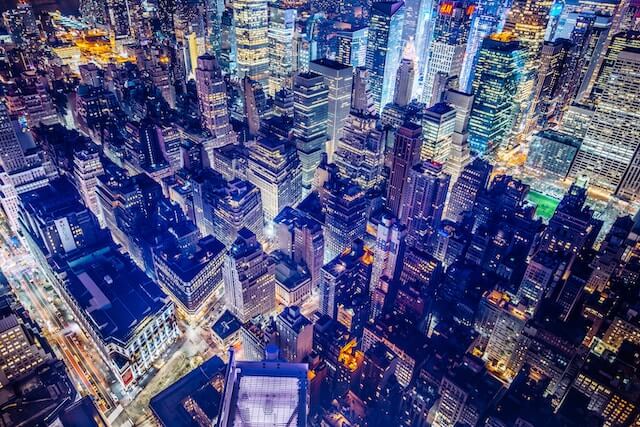 Boka Restaurant. An acclaimed restaurant nestled in the heart of Chicago. This Michelin-starred establishment offers a captivating blend of artistry and innovation, where each dish is thoughtfully crafted to delight the senses.


Rose Mary. A culinary gem located in the vibrant city of Chicago. This acclaimed restaurant showcases a menu inspired by the flavors of the Mediterranean and the Adriatic coast.
Le Nocturne Chicago. Where Nighttime Magic Unleashed. Experience captivating sophistication and thrilling energy as you indulge in live music and curated libations, creating unforgettable memories in an atmosphere of elegance and excitement.


Howl at the Moon Chicago. Unleash Your Inner Party Animal! Join us for a wild night of live music, energetic performances, and nonstop fun in a vibrant atmosphere that guarantees an unforgettable party experience.
When planning your itinerary, take into account the preferences of your VIP companion and rely on reputable sources such as TripAdvisor for suggestions on lively and exciting destinations.
Summers are generally warm and humid, with temperatures averaging in the 70s to 80s Fahrenheit (20s to 30s Celsius). Spring and fall bring milder temperatures, ranging from the 50s to 70s Fahrenheit (10s to 20s Celsius).
Winters in Chicago are cold and snowy, with temperatures often dropping below freezing. Snowfall is common, creating a picturesque winter landscape. It's always a good idea to check the forecast before visiting Chicago to be prepared for the current weather conditions.
Snowfall is common, creating a picturesque winter landscape. It's always a good idea to check the forecast before visiting Chicago to be prepared for the current weather conditions.
Check the city's live weather here.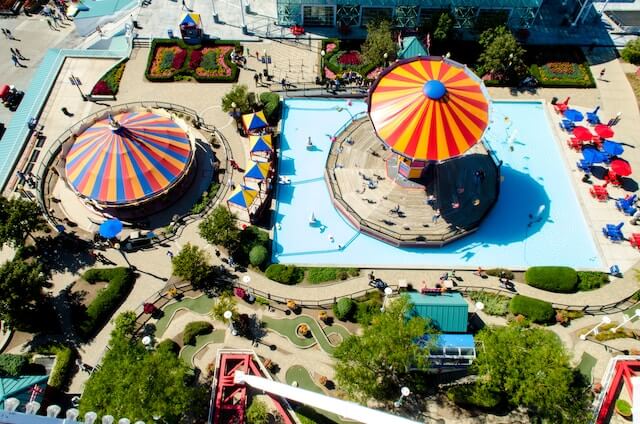 Business Meets The Windy City
Chicago serves as a vital gateway to international markets, promoting trade and investment opportunities.
The city's economy thrives on a multitude of sectors, ranging from finance, technology, and tourism to creative industries and renewable energy. It boasts a robust financial sector, attracting investors and offering a conducive environment for business transactions. The vibrant tech scene further fuels entrepreneurial spirit, attracting startups and fostering innovation.
For entrepreneurs and business magnates looking to spice up their personal and work travels in Chicago, Mynt Models is the ultimate go-to choice.
Whether you're closing deals or exploring the city's breathtaking sights, our companions will ensure that your trip is an unforgettable and truly extraordinary experience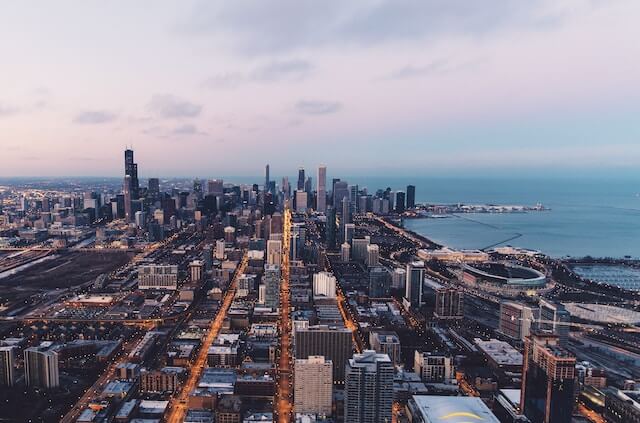 Lavish Hotels Accommodations
Chicago boasts a collection of exquisite luxury hotels in and around the city, providing the perfect rendezvous for you and your elite companion
Millennium Knickerbocker Hotel. Timeless Elegance in the Heart of Chicago. Nestled in the heart of Chicago, our historic hotel exudes charm and sophistication, offering luxurious accommodations and impeccable service.


Four Seasons Hotel Chicago. Exquisite Luxury and Unmatched Service. Indulge in unparalleled opulence, lavish accommodations, and world-class amenities for an unforgettable stay of sophistication and elegance.


The Drake. Experience the epitome of elegance with luxurious accommodations, exceptional dining, and a captivating ambiance that defines this iconic landmark.