Mynt Models does not offer full-time or by-the-hour escorts, but fresh, caring career women. Our minimum booking time is a proper date, giving you dinner til breakfast together. Read our guide here.
Luxury Female Escorts in Linz
Nestled gracefully on the banks of the majestic River Danube lies the splendid city of Linz. Discover the city's cultural treasures as showcased through its exquisite museums, art galleries, and concert halls in the company of a beautiful Mynt Models luxury travel companion.
Reach out to us

to obtain exclusive access to the private area, which houses comprehensive profiles of all our lovely models.
Elite Escortservice in Linz
Mynt Models – Your Ultimate Luxury Travel and Escort Agency in Linz
The Austrian city of Linz is a European gem of unrivaled elegance and prestige, having been chosen to be the European Capital of Culture in 2009. If you're looking for travel escorts in Linz, Mynt Models agency offers a world-class selection of elegant, well-bred and caring ladies for gentlemen of equal sophistication.
While we are innately a personalized travel concierge service, we offer high-quality companionship to our discerning clientele. With 30+ years experience serving our valued clients, we have built a reputation for creating unparalleled experiences that cater to the unique needs and preferences of each client.
Allow us to treat you to a wonderful, upscale girlfriend experience in Austria.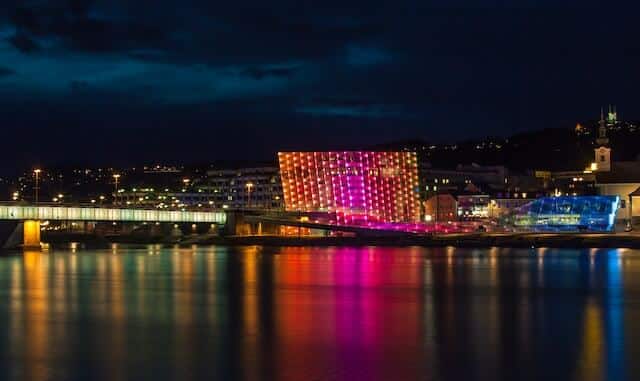 Catch a Glimpse of Our Linzer Gehobene Begleiter
For the most selective gentlemen, you won't find a better selection of genuinely high-end GFE models. View our preview model gallery selection, and contact us for access to the full profiles.
Meet Mynt Models Luxury VIP Models
Our premium services are deployed by our expert, dedicated concierges, ensuring a smooth experience. Our beautiful, friendly companions are divided into three categories, providing you with the opportunity to discover the perfect woman for private, discreet, and high-quality experiences. Meet the gorgeous models and businesswomen anywhere in the world.
The Platinum level escorts comprise our introductory escorts, meticulously screened to meet our minimum standards. These exceptional women provide an exquisite introduction to the luxurious Mynt Models companionship experience.
The Diamond level introduces courtesans who surpasses expectations, catering to discerning gentlemen in search of promising models and actresses. Their exquisite companionship is the perfect indulgent treat.
Our Red Diamond companions embody the highest level of beauty, sophistication, and intellect. These extraordinary models are only exclusively available to gentlemen who are members of our VIP club.
Discover the Benefits of Joining Elite Mynt Models VIP Club
As you search our portfolio for your perfect travel date, we also offer the opportunity to apply to join our VIP club. Preferred membership is exclusively extended by application as a benefit-laden convenience to our current clients.
1. Our utmost priority is safeguarding your privacy.
At Mynt Models, we place the highest priority on your confidentiality and security. Enjoy your luxury Linz holiday with peace of mind, knowing that your privacy is fiercely protected. We are dedicated to preserving the confidentiality of every one of our private circle of models and clients.
2. Be accompanied by the loveliest upscale travel escorts in Linz.
Like any part of the world, our company in Austria is designed to cater for affluent, selective clients who deserve nothing but the best. Mynt Models ensures that every potential model is carefully chosen for her beauty, intellect, and excellent social skills.
3. Exclusive Matchmaking and Private Companion Dating
If you're searching for an elegant, enchanting date to accompany you to a corporate event, a lovely discreet companion to join you for dinner, or a fun-filled night out in Linz's romantic cobblestone streets, our concierge's matchmaking expertise will ensure a magical time.
You can rely on us to meet your requirements flawlessly. Brest assured our utmost priorities are discretion, safety, high quality and professionalism.
Begin building a special connection with a lovely companion today. Experience discreet escort dating in Linz.
Why Choose Mynt Models for a Elite Female Escort Service in Linz
Explore the exceptional benefits of selecting Mynt Models for first class, high quality female escort services.
Upscale courtesans accustomed to the high society lifestyle make for the perfect travel and dinner companions for even the most discerning gentleman.
Private Companionship Dating
The hallmark of our company is maintaining confidentiality and privacy. To guarantee this, all our model companions are required to sign non-disclosure agreements. Gentlemen can be assured of total privacy forever. 
Our objective is to bring extraordinary and special people together for unforgettable experiences. The Mynt Models companion experience is intended to be a mutually enjoyable, beautiful exchange of energies.
How You Can Date Elite Escorts in Linz
Learn how to effortlessly book refined, attentive escorts, and secure a premium companion in Linz with these essential steps.
Contact us. Send us a message via email for an initial consultation and verification. This personal touch ensures you're attended to perfectly.
Log in the portal. After being verified, log in to a portal created just for you. View potentially suitable models that match your preferences.
Select your escort date. Choose a model you'd like to invite. Your concierge will confirm her availability. Arrangements will be made for you and your VIP escort to meet on the requested date.
Leave us feedback, if you're comfortable. Your confidential comments are welcomed and appreciated. We look forward to pampering you as you deserve.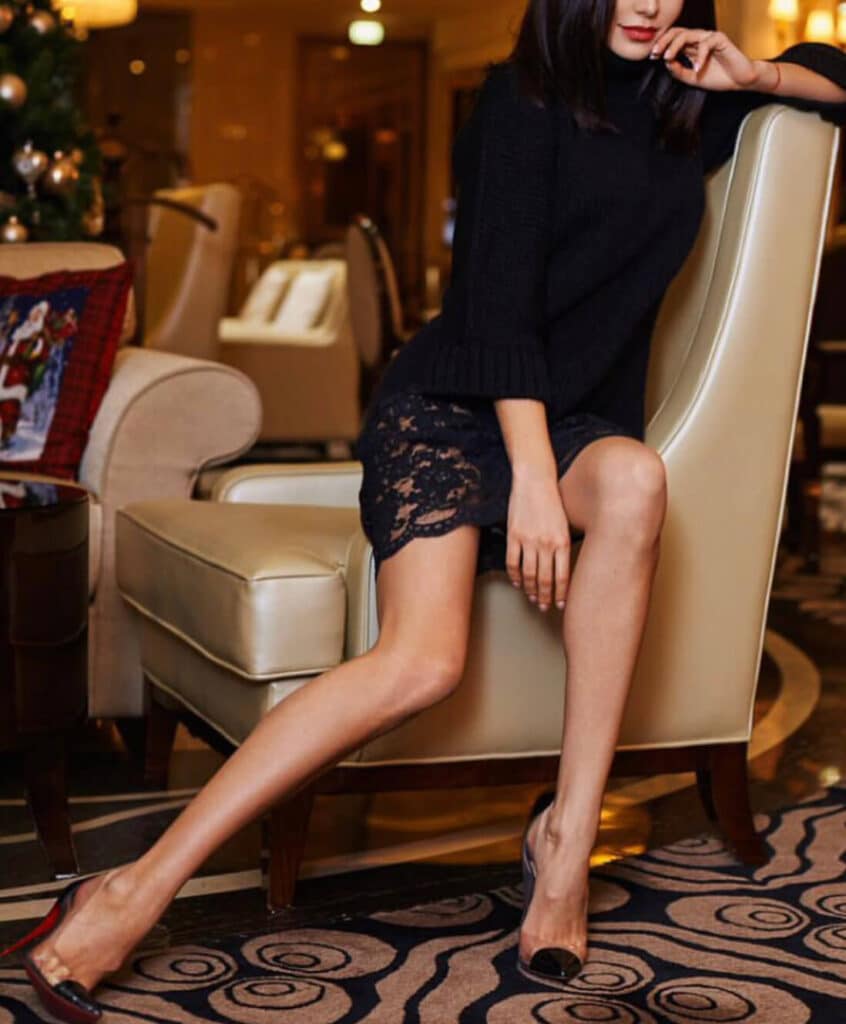 Be Mesmerized by the Unique Vibrant Culture that Awaits You in Linz
The company of an exquisite VIP model companion is the icing on top, giving true delight to your refined senses.
Mynt Models' Upscale Companions Only Accompany the Most Discerning Clientele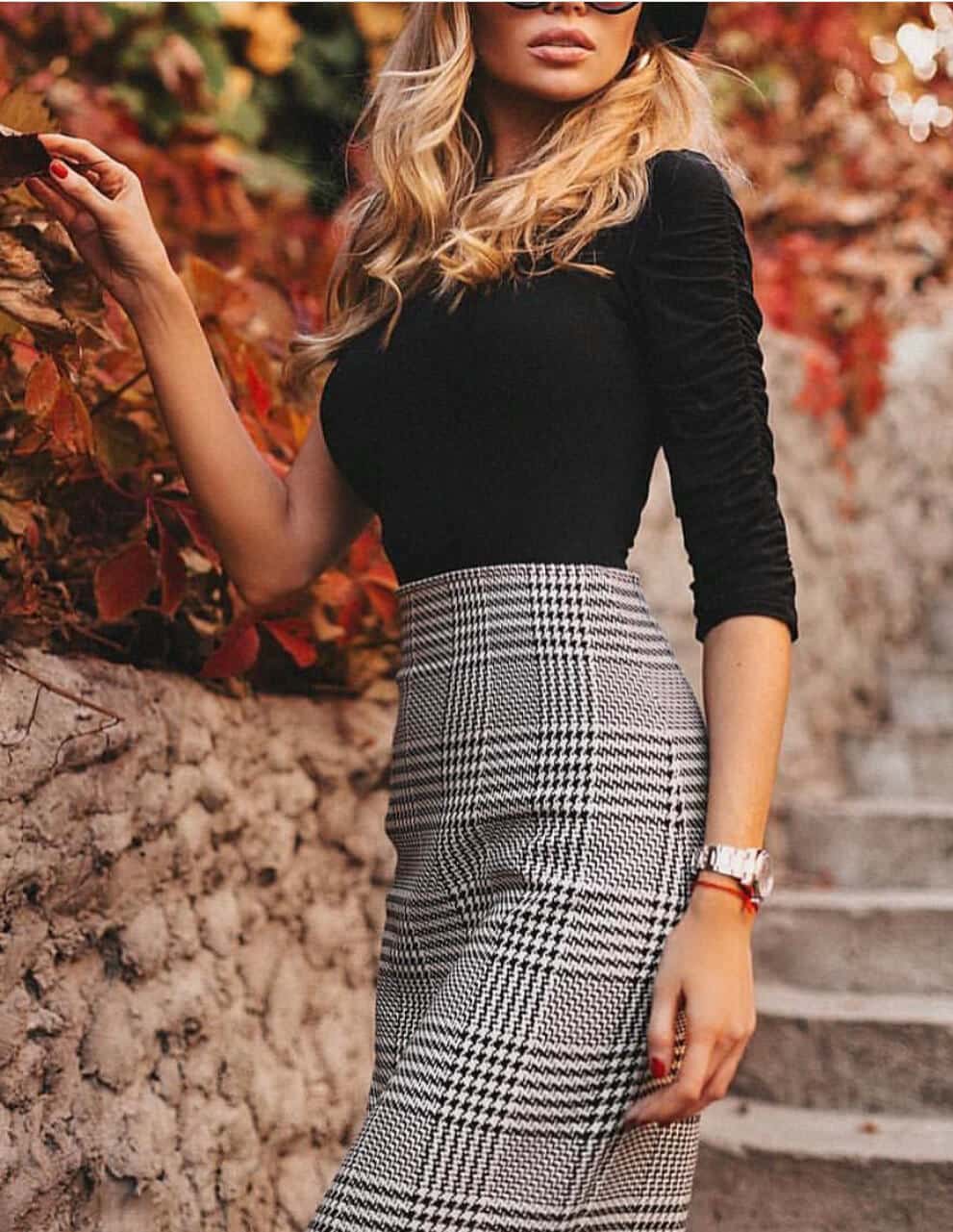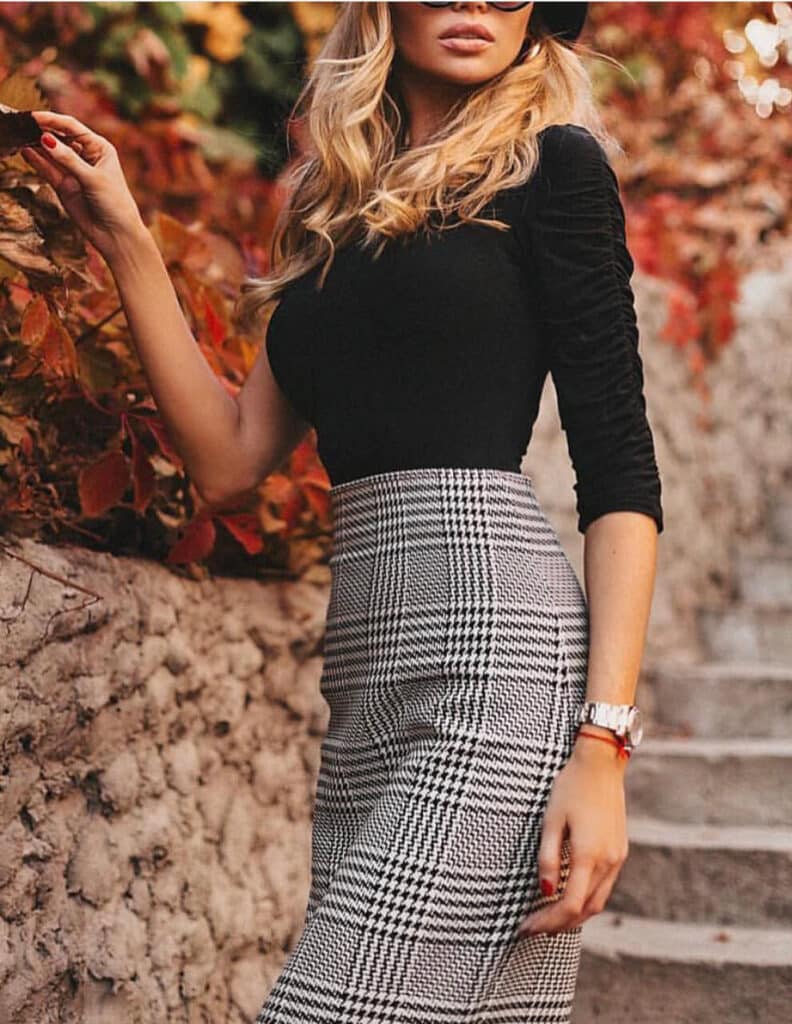 Mynt Models has stayed true to its motto since its establishment in 1991: to treat every private gentleman like he is our only client. Our luxury VIP concierge agency provides a lot more than just a service for pairing billionaires with VIP escorts.
We do not offer full time by-the-hour escorts, and we don't accommodate every caller. We match selected, cultured gentlemen with elegant, educated, warm and well-traveled companions.
You can be assured that our high end brand of excellence is personally tailored to your preferences, surpassing your expectations.
Our list of refined, high-caliber clientele includes:
Be Surrounded by Majestic Mountains, a Lively Art Scene, and Exquisite Company in Linz
 It's a superb destination for those looking for something unique in Europe.
Best Places to Visit with Your Girlfriend Escort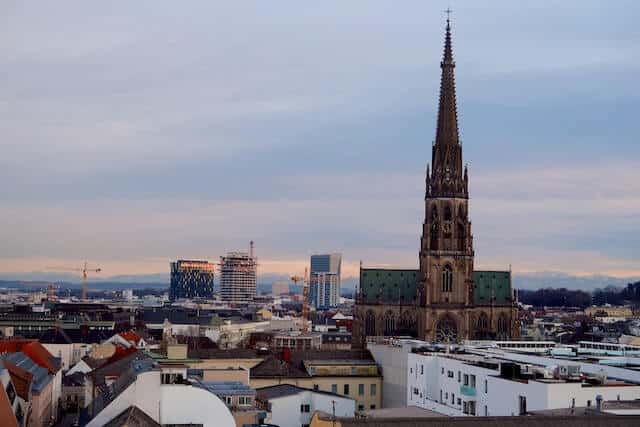 History and culture blend seamlessly in the city. Let your Mynt girlfriend escort you around Linz. Anticipate an exemplary, memorable time. 
Feeling adventurous? Take a ride on the Pöstlingbergbahn, a historic tram that takes you to the top of Pöstlingberg mountain for breathtaking views of Linz and surrounding areas.
Explore the intersection of art, technology, and society at the Ars Electronica Center through interactive exhibits and installations for a luxury date that is both educational and entertaining.
Stroll through the charming cobblestone streets of Old Town, stop to admire the historic buildings, and relax at one of the many cafes for a cup of coffee or a glass of wine with your beautiful travel escort.
A Romantic Night Out in Linz
The riversides of Linz are lovely at night. It's also where the best nightspots in the city are. Take your date by the hand and have some fun.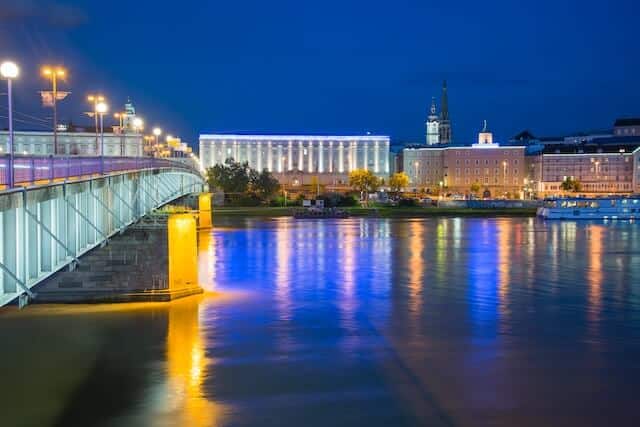 Da Giulio. A favorite among locals and tourists alike, this fine dining restaurant's menu features traditional Italian specialties made with high-quality ingredients, including homemade pasta dishes, fresh seafood, and mouth-watering desserts.


Verdi Restaurant & Einkehr. If you're looking for Austrian cuisine with a modern twist, this upscale destination is the perfect choice. The restaurant is located in a historic building with a cozy and inviting atmosphere and fresh, locally sourced ingredients make up their menu.
Club Spielplatz. This exclusive nightclub is located in the heart of Linz and is known for premium cocktails and a lively dance floor that attracts the elite crowd.


Cafe Strom. A stylish interior with exposed brick walls, high ceilings, and an impressive selection of drinks, including craft beers and cocktails waiting for your entrance in Cafe Strom.
Consider your VIP companion's preferences and rely on trusted sources like TripAdvisor for recommendations on vibrant hotspots, when planning your itinerary.
This Austrian city boasts a splendid climate that beckons tourists from far and wide to this enchanting destination. The weather in Linz is nothing short of remarkable, with warm and sunny summers that range from 20-25°C and refreshing, mild winters hovering between -1°C and 4°C.
Soak up the invigorating air and explore Linz's charming nooks and crannies with the luxurious company of an elite travel companion.
Check the city's live weather here.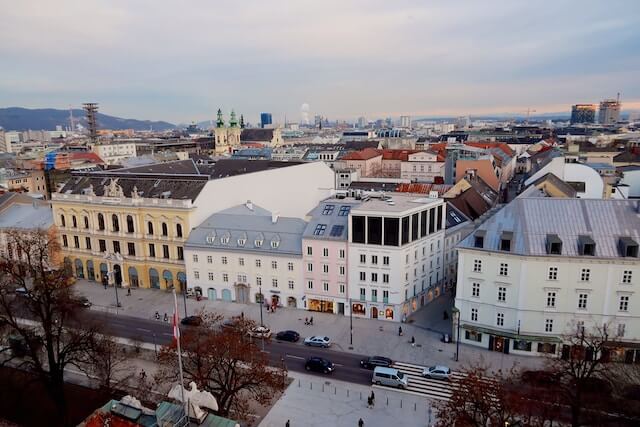 The city is home to a thriving startup scene, with several incubators and co-working spaces catering to entrepreneurs and tech companies. In addition, Linz boasts a robust manufacturing sector, with a particular focus on steel and machinery production.
With its dynamic business climate, innovative spirit, and strategic location along the Danube, Linz is the perfect destination for entrepreneurs and business leaders looking to make their mark in the global economy.
As the startup scene in Linz continues to thrive, many entrepreneurs and business moguls turn to Mynt Models for their luxury travel and upscale dating needs. We provide poised, discreet companions who are perfect for both personal travel and business meetings, ensuring that clients receive the utmost happiness in all areas of their lives. See our list of exclusive services.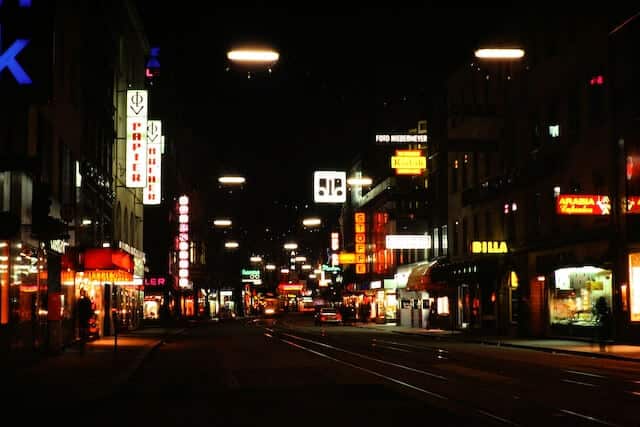 Linz Luxury Accommodations
Linz is home to a good number of luxury hotels–the perfect rendezvous for your elite companion. While the city is yet to have a renowned 5-star hotel, its 4-star hotel accommodations are extremely elegant and comfortable.
Art and Style Spitz Hotel. The hotel's architecture and interior design are inspired by the city's rich cultural heritage and contemporary art scene, making it an ideal destination for art lovers and enthusiasts.


Austria Trend Hotel Schillerpark. The ideal place to explore Linz's rich heritage, culture, and modern flair, Hotel Schillerpark boasts spacious modern rooms, a rooftop bar with panoramic views, and an in-house casino.


Hotel Schwarzer Bär. The family-run hotel features an on-site Austrian-Mediterranean restaurant and bar, as well as a fitness center and sauna. Its motto? Tradition meets modernity.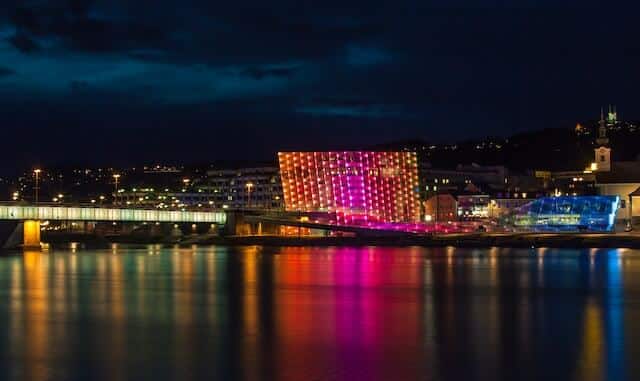 Experience the Magic of Linz with an Elite, Adorable Companion from Mynt Models
Indulging in Linz's breathtaking scenery is best done in wonderful company. Allow us to match you with a lovely enchanting model escort for your most unforgettable trip yet.