To add or edit information on this page, please click here.
Languishing along the Seine river, is Normandy's Rouen. The city is the capital, and the vibrant heart of culture, history, and gastronomy. The massive Cathedral in the city featured in Monet's paintings, making it world-famous. The museums and churches all contribute to making the city a glorious experience. One such church is even dedicated to one of its famous and fateful visitors, Joan of Arc.
The city has a rich history indeed, like most of Europe. Romans and Vikings have all frequented the Seine Valley in this area, and when the Vikings settled and became Normans, the city became the capital of Normandy. This mix of heritage may explain the beauty of the women in this area. For those seeking high-quality dates with elite singles and escorts, Mynt Models® offers the premium choice. As the finest introduction agency for the elite, we can be contacted any time for appointments.
Bookings can be made without membership, however a preferred client membership offers further insight into the ladies private profiles, with more content and details to allow you to get to know her  little before meeting. Inquire with the agency as to a membership invitation. You will be able to see why the models are so special to us, and why we have selected them for introduction to our refined clientele.
Privacy, discretion, and a warm, exciting atmosphere are a given for all appointments. As a considerate, polite and generous gentleman, you will be attended to beautifully. Whether for a weekend companion or a first-class girlfriend experience in Rouen city, the Mynt Models® ladies are second to none. Meet the girl of your dreams this week - or maybe even the great love of your life!
Some of the Gorgeous Escorts Available in Rouen:
More Models

Contact Us To Be Introduced to Secret Unlisted Models Many of our models have sensitive careers and are concerned for their privacy. As such, we have many models with us who are available for direct introduction only. They are too concerned to even have details about their lives online, in case someone might recognize them…
Best Attractions to Visit for a Date with Your Partner in Rouen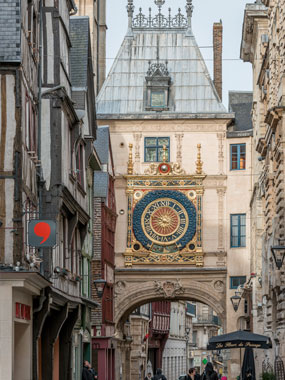 Rouen is known as the city of the Impressionists, due to the many artists which lived in and frequented the city. As the inspiration to thousands of artists over the centuries, Rouen's background is strangely linked to the British medieval history. Probably due to the fact that the Anglo-French kings were often visiting, and held deep affection for the city also. What a wonderful heritage.Some of the must-see sights of Rouen include:
Notre-Dame Cathedral in Rouen
Square Verdrel in Rouen
Eglise Jeanne d Arc Vieux Marche
Lace de Vieux Marche, Rouen
Church of Saint Maclou
Musee des Beaux-Arts de Rouen
Jardin des Plantes de Rouen
Pont Gustave-Flaubert
Rouen Castle
Robec
Maritime, Fluvial and Harbor Museum of Rouen
Cailly
Notre-Dame Cathedral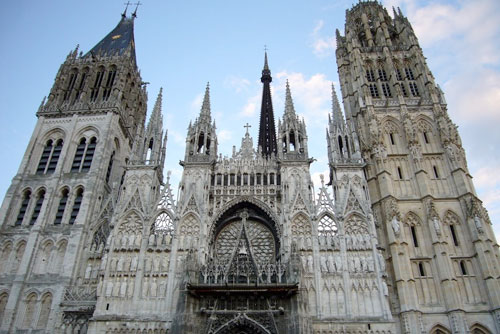 Weather
The mild temperatures of Rouen make it a lovely place to visit - no wonder the Anglo kings loved it so much! While there is no dry season to speak of, the humidity is not unbearable, and the summers are warm. A pleasant climate, all in all. Click here to find all the latest time and weather information you need right now.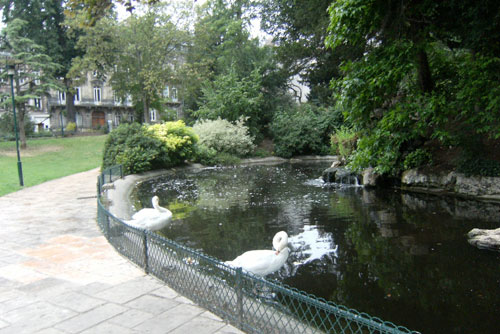 News
To stay up to date on all the latest city information, we recommend the Paris-Normandie newspaper. Local versions in English can be found also, until your French is perfected!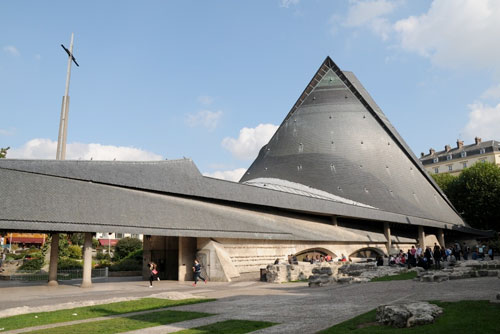 Business
The very healthy economy of Rouen is mostly reliant on a well-developed agricultural industry, as well as services and economic trade. The industrial sector brings a large percentage of the revenue, including almost every possible industry available - petrochemicals, refined chemicals, natural gas, pharmaceuticals, food processing, electrical equipment & machinery, aviation, automobile manufacturing, paper-making, construction and transportation, etc.If you were interested in doing business in Rouen, there is no shortage of fields! Contact the local Normandy mayor's office and your local embassy for info on business licenses, permits, fees and more.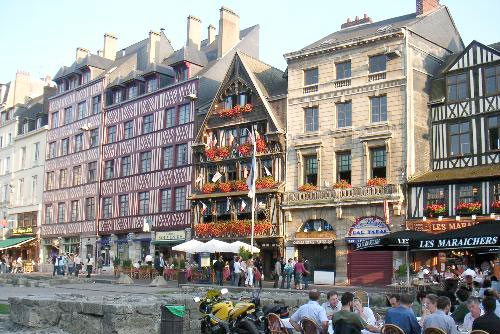 The 5-star Hotels in Rouen
With limited five-star offerings, the city does offer some reprieve, in the way of the superb Hotel de Bourgtheroulde. The four-star accommodations can be acceptable also if you are not interested in 24-hour room service or laundry service at the hotel. Where one lays one's head may be the least of one's worries, when planning time to see all the sights in this wonderful region of Normandy. To view other hotel options, just browse some of the online hotel sites. Or Trip Advisor will probably have multiple personal reviews, which can help you in making a choice of lodgings.
Just to whet your appetite, here's a video of the gorgeous Spa Hotel de Bourgtheroulde in Rouen, France:
Rouen Nightlife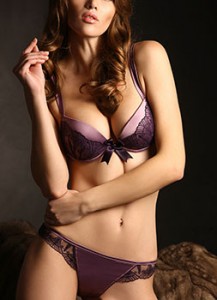 Among all the historical sights, are peppered the nightlife locations - of which there are ample, in diverse genres.
In Rouen, the nightlife begins with the afternoon break and carries on till late into the night - party like a Rouenian!
The evening in this historic town must definitely begin with a troll to coffee in the city's main square, at one of the charming cafes.
Bring your gorgeous Mynt Models® date to accompany you on a night of gastronomic delights, romantic strolls, and touristic fun!
Trip Advisor will also offer endless reviews on spots you'd like further information about.



More Information & Directions


For more detailed information about the city, view the definitive Wiki page here, with all the up-to-date details you'll ever need. Visit our escorts available in Nancy!
Map of Rouen