Mynt Models does not offer full-time or by-the-hour escorts, but fresh, caring career women. Our minimum booking time is a proper date, giving you dinner til breakfast together. Read our guide here.
Escortes VIP Elite à Rouen
Exquisite Female Escorts in Rouen
Nestled within Normandy, Rouen stands as a testament to time – a city that has gracefully married its historical grandeur with the vibrant pulse of the contemporary. As its cobbled streets echo tales of Joan of Arc and Richard the Lionheart, modern boutiques and cafes give the city its pulsating heartbeat.
In this dance of the past and the present, Mynt Models introduces a touch of luxury, offering an elevated experience that aligns seamlessly with Rouen's essence.
Reach out to us

to obtain exclusive access to the private area, which houses comprehensive profiles of all our lovely models.
Agence d'escorte de prestige à Rouen
Premier Female Escort Agency in Rouen
Since its inception in 1991, Mynt Models has crafted a legacy, becoming synonymous with elite companionship. Our unparalleled commitment to bespoke experiences ensures that each client finds a companion tailored to their unique preferences.
Whether you're strolling along the medieval streets of Rouen or indulging in a contemporary soirée, Mynt Models pledges to enhance each moment, metamorphosing your stay in Rouen into a lavish odyssey replete with unmatched opulence.
Our extraordinary companions, meticulously selected for their grace, intellect, and charm, are poised to make your experience truly exceptional.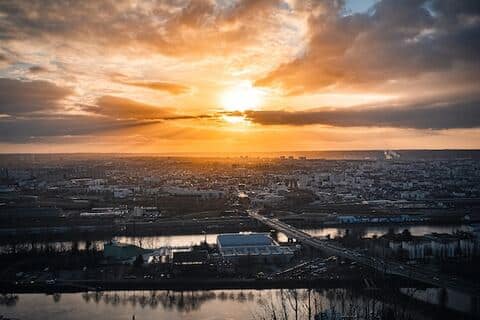 Delve Into our Beautiful Rouen Escorts
Embarking on a journey through Rouen with an elite companion unveils a world of sophistication. Mynt Models' companions possess a unique blend of charm, intelligence, and elegance, transforming every moment into an unforgettable and personalized discovery.
Introducing our Globally Refined Travel Companions
Mynt Models prides itself on curating companions from diverse backgrounds, each embodying grace, intelligence, and charm. Our escorts are grouped into three distinct tiers, each representing a unique blend of allure and sophistication.
Our Platinum-tier companions aren't just selected; they are meticulously chosen for their vibrancy, panache, and innate ability to transcend typical companionship boundaries. These ladies passed the stringent Mynt Models criteria, ensuring you an experience that's both invigorating and genuinely elite.
While every gem at Mynt Models sparkles, our Diamond tier offers something even more tantalizing. These are not just models, but the emerging faces in the entertainment industry, brimming with promise and allure. These budding actors and models add an effervescent touch to any engagement, elevating every moment into a scene from a dream.
Our Red Diamond tier stands unrivaled. These are the accomplished women at the zenith of their careers—top celebrities, seasoned businesswomen, and influencers, whose names resonate with power and prestige. Engaging with a Red Diamond companion isn't just an experience; it's a privilege.
An Enriching Sojourn in Rouen Awaits
Revel in the fine art of living with Mynt Models' exclusive companions in Rouen, France
Services d'escorte VIP à Rouen
Premium Escort Services in Rouen, France
In the heart of Rouen, amid its historical lanes and contemporary pulse, lies a service that promises not just company but a connection. Mynt Models is not in the business of providing escorts; we are in the art of crafting experiences. Each interaction is built on sincerity, ensuring relationships that go beyond the superficial.
As a premium escort services agency worldwide, our commitment is unwavering in its pursuit to offer the unparalleled, turning every encounter into a cascade of cherished memories. We don't just set standards; we challenge them. At every step, our dedication shines, promising you an encounter in Rouen that's beyond the ordinary.
Step into a World of Exclusivity with Mynt Models VIP Membership
While you explore our alluring portfolio in search of the ideal travel companion, we're thrilled to present an exclusive opportunity to become a part of our esteemed VIP Membership. Currently, we're welcoming membership applications from our existing clientele.
Once bestowed with approval, a treasure trove of insider insights, vivid images, and mesmerizing videos of our distinguished companions in Rouen, France, awaits you.
Privacy at its Pinnacle in Rouen
Your trust in Mynt Models isn't just appreciated—it's sacred. We pledge unwavering discretion and confidentiality, ensuring every interaction with our elite companions in Rouen remains your treasured secret.
Premium Companionship in Rouen's Refined Setting
The city of Rouen, with its timeless elegance and contemporary zest, deserves companions that mirror its essence. Our meticulously chosen elite escorts in Rouen harmonize seamlessly with the city's historical allure and its vibrant present, offering an experience that's as rich as it is refined.
Revel in Luxury, Sophistication, and Authenticity in Rouen
With Mynt Models by your side, every moment in Rouen is transformed. Bask in the city's rich tapestry, from its deep-rooted history to cultural revelations, all while forging genuine connections that transcend fleeting encounters.
Rouen's Historic Corners, Experienced Differently
Dive into the city's secrets with Mynt Models' knowledgeable companions.
Why Choose Mynt Models for Rouen Escort Services
In the heart of Normandy, Mynt Models stands as an emblem of unrivaled luxury. Every interaction, every journey, is a testament to our unwavering commitment to crafting bespoke experiences that linger in memories.
Our companions in Rouen exude a rare blend of beauty and elegance, making every moment spent with them a testament to refinement. From engaging conversations to shared experiences, our companions ensure that your encounter is brimming with sophistication.
At Mynt Models, we understand that every individual has unique desires and preferences. Our commitment to personalization ensures that your encounter is tailor-made to align with your aspirations, allowing you to create memories that are uniquely yours.
Our meticulous selection process ensures that each companion is refined, educated, and well-traveled, embodying the essence of luxury companionship. Your experience with Mynt Models in Rouen is characterized by privacy, discretion, and a level of exclusivity that only the finest can provide.
Crafting an Unforgettable Meeting with a Stunning Escort in Rouen, France
A guide to help the discerning gentleman arrange and navigate the world of luxury companionship in Rouen.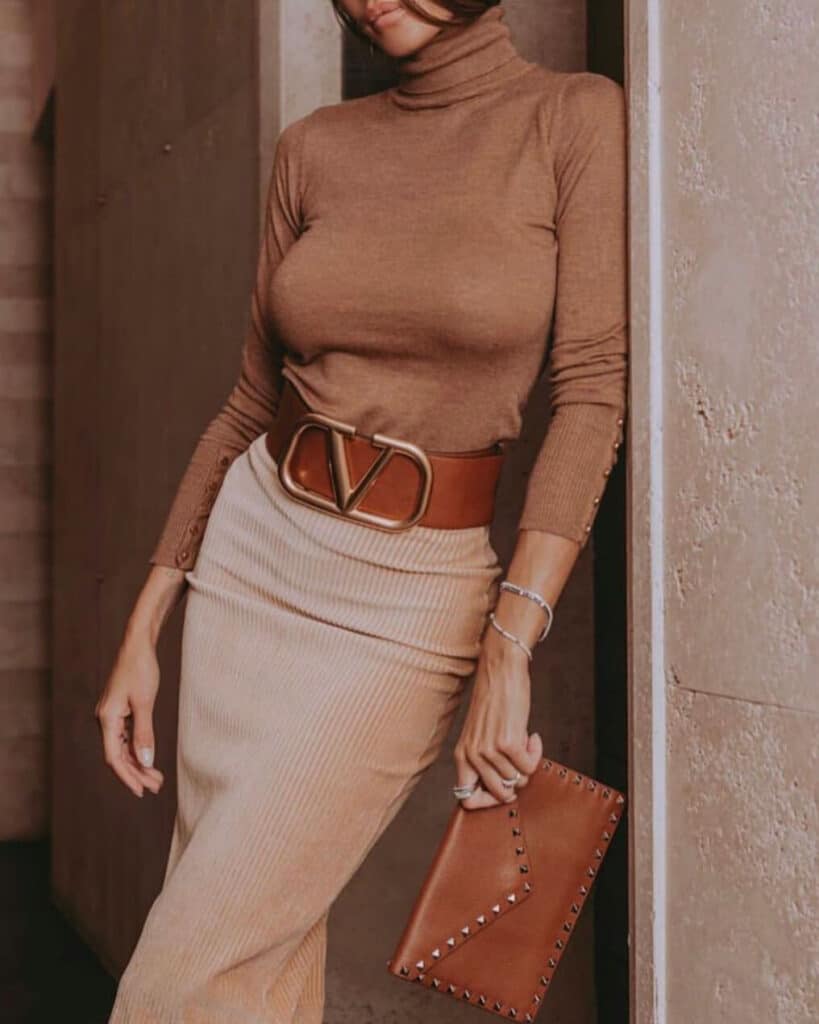 Dive into Discreet Luxury with Mynt Models
When you choose Mynt Models, you're not just choosing an escort service; you're choosing an unparalleled journey of sophistication, luxury, and authenticity in the enchanting city of Rouen.
Mynt Models' Customized Companionship for the Affluent Gentlemen of Rouen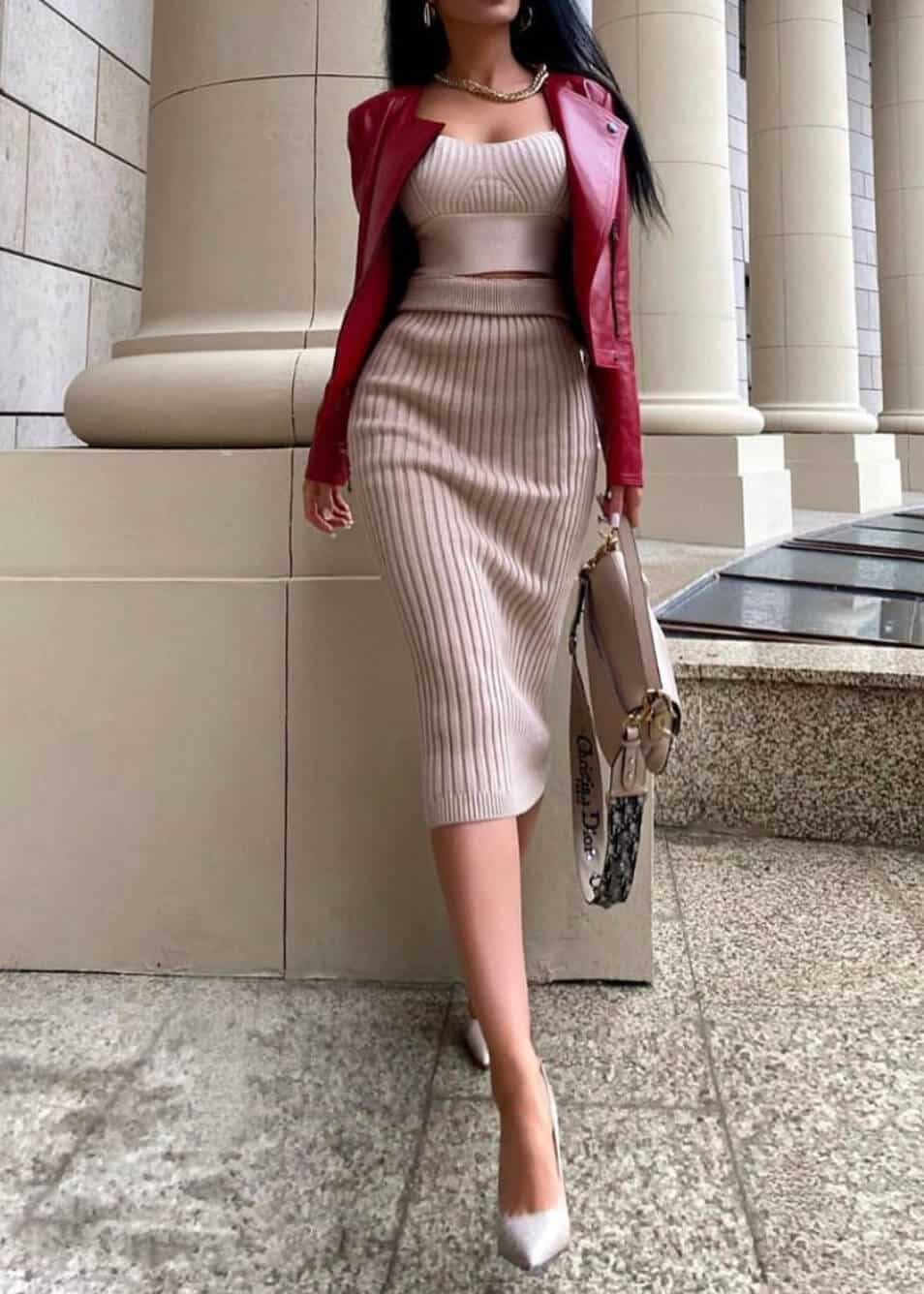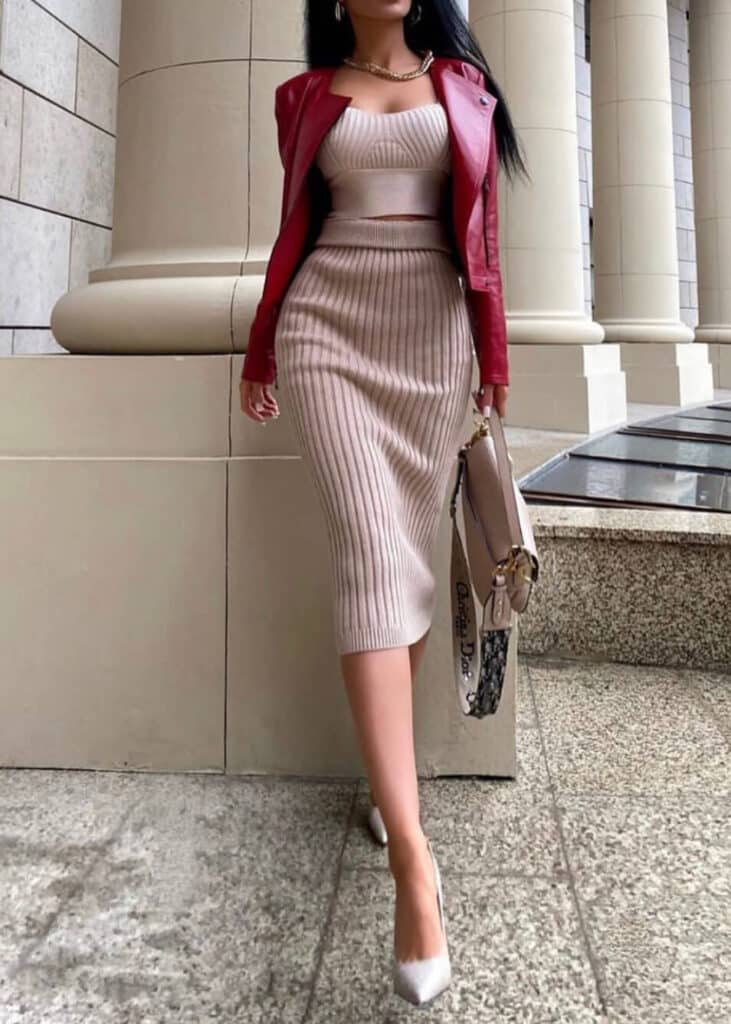 As a distinguished VIP concierge agency, we transcend the norms of typical billionaire dating escort services, setting a new standard for refined companionship in Rouen.
Diverging from the conventional approach of offering on-demand hourly escorts to anyone, we adopt a sophisticated strategy that aligns with your discerning tastes. Our core focus revolves around matching you with companions who embody culture, intellect, and global exploration.
These high-end companions are exclusively available through meticulously arranged appointments, ensuring that every encounter is a seamless blend of luxury and distinction.
Our list of refined, high-caliber clientele includes:
Our commitment to excellence rests on the belief that every gentleman deserves an encounter that goes beyond the ordinary.
Whether you seek to have a captivating presence by your side at a social event, engage in thought-provoking conversations, or embark on a journey with a companion who shares your aspirations, Mynt Models is here to transform your aspirations into tangible, enriching experiences.
At Mynt Models, our bespoke selection guarantees that you'll find the ideal match—one who resonates with you on a level that goes beyond the surface, creating an experience that's uniquely yours.
Marrying History with Modern-day Elegance: A Journey into Rouen, France
Embark on a captivating journey through Rouen, France, where the past seamlessly intertwines with contemporary elegance. With every step, you'll walk through a living canvas that tells the tale of history, art, and modernity in harmonious unison.
Exploring Rouen's Cultural Landmarks
Exploring Rouen is an immersive experience that transports you back in time while embracing the city's vibrant present. Delve into the heart of Rouen to encounter a tapestry of cultural landmarks that illuminate the essence of the city. Wander through enchanting cobblestone streets, where each corner reveals a piece of history waiting to be discovered. Every turn leads to awe-inspiring cathedrals, charming squares, and medieval architecture that echoes with stories of centuries gone by.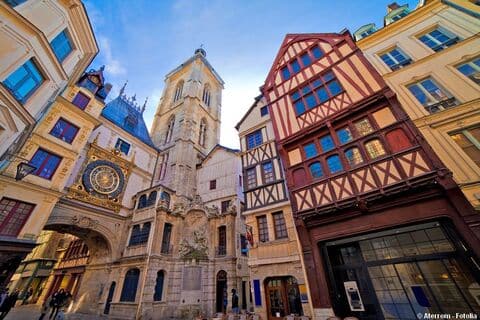 The Cathédrale Notre-Dame de Rouen stands as a testament to the city's architectural prowess and unwavering devotion. Its towering spires and intricate façade captivate your gaze, while the interior, adorned with stunning stained glass windows, envelops you in an ethereal ambiance.
Meander through Vieux Rouen's narrow alleys and picturesque squares to find yourself immersed in the medieval atmosphere that has enchanted generations. Vibrant markets, artisan boutiques, and quaint cafes create a bustling scene that bridges the past with the present, making it a treasure trove for exploration.
The Rue du Gros-Horloge is a treasure trove of architectural wonders. At its heart stands the Gros Horloge, a striking astronomical clock that serves as both a functional timepiece and a work of art. The intricate details of the clock's mechanism are a testament to the city's craftsmanship, while the surrounding street exudes a sense of charm that harks back to a different era.
Taste and Twilight: Rouen's Cuisine and Lively Nights
As twilight descends upon Rouen, the city transforms into a culinary haven and a hub of vibrant nightlife. Indulge in a journey of flavors as you discover fine dining establishments that redefine gastronomy.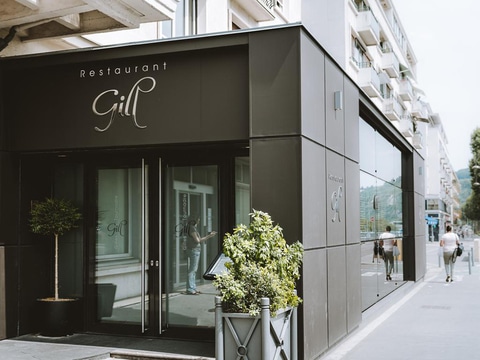 Gill
Gill's fine dining experience is a celebration of innovation and artistry. With its Michelin-starred status, it promises a culinary adventure where every plate is a canvas and every bite a masterpiece.
Sous la Toque D'olivier
Sous la Toque D'olivier invites you to savor French classics reimagined through the lens of modern gastronomy. It's a journey of flavors that pays homage to tradition while embracing contemporary creativity.
L'epicurius
L'epicurius epitomizes the essence of seasonal and local cuisine, offering dishes that showcase the bounties of Rouen's surroundings in a manner that delights the senses.
BREAK – Bar – Rouen
As the night unfolds, Rouen's bar scene comes alive with sophistication and energy. At BREAK – Bar – Rouen, the art of mixology is elevated to new heights, offering bespoke cocktails that showcase a fusion of flavors inspired by the city's essence.
Les Explorateurs
Les Explorateurs invites you to embark on a sensory journey through its carefully crafted cocktails. With an ambiance that seamlessly blends elegance and excitement, this bar offers a captivating space to unwind and embrace the vibrant nightlife of Rouen.
Customize an exclusive adventure for your VIP companion, using trusted references like TripAdvisor, to recommend vibrant hotspots and create an extraordinary itinerary that suits your unique preferences.
Rouen's Seasons and Atmospheric Charms
Unlocking Rouen's true essence is like embarking on a captivating journey through the ever-changing tapestry of its seasons, each casting a unique spell upon the city's allure. Spring emerges as a painter's canvas, adorning the city with delicate blossoms and a gentle kiss of warmth, luring you into unhurried escapades of exploration.
When summer arrives, Rouen transforms into a symphony of vivacity, the sun's embrace infusing the cobblestone streets with boundless energy, beckoning you to embrace outdoor adventures as lively as the city itself.
Autumn envelopes Rouen in an exquisite mantle of golden hues as if the trees are whispering secrets of centuries gone by. The historic streets become pathways to closeness every step echoing with the footprints of time, and the air thick with an enchanting blend of nostalgia and love.
Winter, the city's cozy companion, shimmers with an inviting warmth, as festive lights dance like fireflies, adorning the cobblestones in a mesmerizing display. Charming cafés extend their welcome, inviting you to partake in the enchantment of the season, wrapped in the cozy embrace of Rouen's winter magic.
Here you can find the most recent weather information for Rouen, France.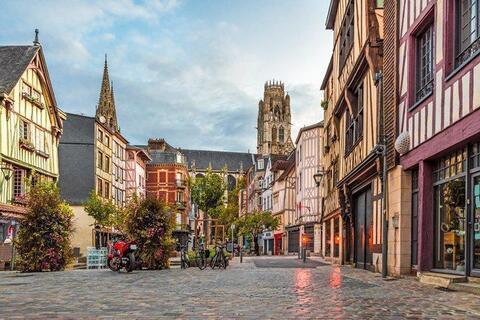 Nimes' Maritime Essence: Exploring
Beneath the veneer of artistic opulence, Rouen reveals yet another facet—its thriving business pulse, seamlessly woven into the fabric of its historical narrative.
Beyond being a mere canvas of culture, the city is celebrated as a bustling business hub, interlacing commerce and trade with its storied past. Its very core throbs with the vitality of various industries, each note resonating with dynamism.
Rouen's allure isn't confined to its artistry; it extends to a dynamic and strategic nucleus. Nestled within a geography that bridges epochs, it becomes an irresistible siren's call for ambitious enterprises and visionary entrepreneurs, where the timeless charm of history converges with the ceaseless hum of innovation.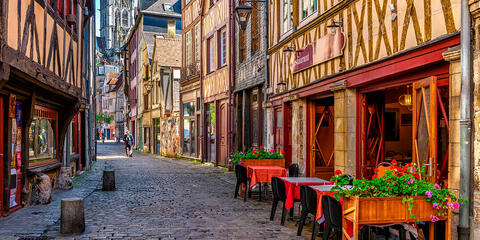 Luxurious Stays in Rouen's Heart
Indulge in luxury at Rouen's finest accommodations, where modern comfort intertwines with historic allure.
Hotel de Bourgtheroulde, Autograph Collection
This historic gem seamlessly blends the allure of the past with contemporary elegance. Indulge in opulent surroundings, from the meticulously designed rooms to the exquisite architectural details that adorn the property. With a prime location in the heart of Rouen, this Autograph Collection hotel offers not just accommodation, but an immersive experience that pays homage to the city's heritage while embracing modern comforts.
Villa La Gloriette
At Villa La Gloriette, find a serene haven nestled amidst lush gardens. This boutique retreat offers a harmonious fusion of natural beauty and refined living. Each corner of the villa exudes understated luxury, from the elegantly appointed rooms to the peaceful outdoor spaces.
Radisson Blu Hotel, Rouen Centre
Modern design meets urban convenience in this stylish retreat, where comfort and convenience are seamlessly intertwined. Enjoy chic rooms and suites that offer a respite from the bustling city, along with stunning views of Rouen's skyline from the rooftop terrace. With its central location and thoughtful amenities, the Radisson Blu Hotel invites you to explore Rouen's vibrant culture while enjoying the comforts of a luxurious urban escape.