Mynt Models does not offer full-time or by-the-hour escorts, but fresh, caring career women. Our minimum booking time is a proper date, giving you dinner til breakfast together. Read our guide here.
Luxury VIP Female Escorts in Mannheim
Mannheim blends classic architecture and history with its innovative and dynamic spirit. Indulge in the city's vibrance and discover its treasures with Mynt Models.
You're one appointment away from enjoying an experience to remember forever. 
Reach out to us

to obtain exclusive access to the private area, which houses comprehensive profiles of all our lovely models.
Luxuriöse Elite-Escort-Frauen mit Mynt Models
Elite Companionship Agency in Mannheim
The rich history and cultural significance set this vibrant German city apart. The City of Inventions is well-known for bringing bicycles, automobiles, and tractors to the rest of the world.
But there's so much more to Mannheim than the way it fuses classic palaces and cathedrals with the spirit of innovation. Explore Mannheim with an elegant courtesan from Mynt Models.
You can rest assured that you will enjoy excellent company as our female companions share a beautiful girlfriend experience with you.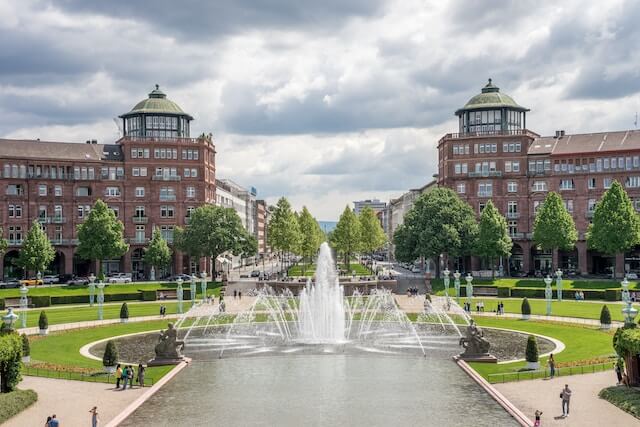 Get to Know Our Selection of
Upscale Female Models & Adorable Travel Escorts
To assist you in discovering the perfect woman for private, discreet, and high-quality experiences, we have classified our beautiful companions into three categories. Our helpful concierges will assist you with premium services. Meet a beautiful, intelligent and refined travel companion anywhere in the world.
The entry-level escorts featured in the Platinum gallery are the epitome of luxury companionship, chosen for their suitable beauty, charm, and sweetness. With an irresistible allure and elegant charm, these upscale escorts offer an unforgettable experience to those who expect high quality in companionship.
The Diamond Gallery Models at Mynt Models are a step above, and embody unmatched excellence and refinement. Chosen for exceptional beauty, intelligence, and a captivating presence, they provide an unforgettable companionship experience that surpasses expectations.
Our Red Diamond models embody the pinnacle of exclusive, exceptional companionship. They are meticulously selected for their unparalleled beauty, intelligence, success and charisma, ensuring that selective gentlemen enjoy an unforgettable and exquisitely sophisticated companionship experience.
Personalized Luxury Travel & Companionship Services in Mannheim
Mynt Models is a world-renowned and highly regarded luxury travel agency that provides exceptional travel and companionship services to our discerning clientele. With 30 years experience lovingly serving our valued clients, we have built a reputation for offering high quality experiences, catering to the unique preferences of each client. We are obsessed with the personal touch. 
Our elite travel companions offer a wonderful girlfriend experience available in any major city worldwide, and will turn your dream date into reality. We only work with courteous, respectful, and successful gentlemen, to ensure that both you and our beautiful ladies have a mutually enjoyable companionship experience.
Glimpse the Mynt Models Upscale Companions Catering for Mannheim
Why People Join Mynt Models Exclusive VIP Club
As you search our portfolio for your ideal travel companion, we also offer the opportunity to apply to join our VIP club. Preferred membership offers fantastic benefits including d reduced fees, and is exclusively extended by invitation to our current clients.
1. We are Committed to Prioritizing Your Privacy
The protection of your privacy is our top priority. We ensure that both models and gentlemen can enjoy each other's delightful company without any concerns. We uphold our privacy policy with sincerity, and protect you fiercely. 
2. Stunning Model Companions in Mannheim
Our companionship services are designed to cater to the most discerning clients who deserve nothing but the best. Each applicant undergoes a rigorous selection process to select only the most refined and exquisite ladies, leaving only a fraction of women whose beauty, intelligence, and exceptional social skills meet our high, exacting standards.
3. Exclusive Matchmaking and Private Companion Dating
Whether you need to be introduced to a discreet date for a corporate event, a romantic dinner, or a night out on the town, our Mannheim elite escorts are ready to accompany you.
You can count on us as we provide the perfect match for your needs, and rest assured that discretion and safety are always our top priorities.
Our matchmaking magic helps us make beautiful connections. A once-in-a-lifetime discreet escort experience awaits in Mannheim.
Why Choose Mynt Models for Female Escort Service in Mannheim
Below are several compelling reasons why Mynt Models should be your preferred choice for female escort services in Mannheim.
Educated and well-bred beauties make for the perfect travel and dinner companions, ensuring you are never embarrassed or uncomfortable. These courtesans are accustomed to the elite lifestyle. They are focused on health, and their manners and conduct are impeccable.
Discretion and confidentiality are the cornerstones of our company, along with superb quality. All our model escorts sign non-disclosure agreements upon joining us, to ensure your absolute privacy forever.
We bring special people together for special experiences. The Mynt Models companion experience is intended as a beautiful exchange of energies between equally caring, successful people. 
The Process for Dating Elite-Class Escorts
Whether you're a first-time client or a regular caller, our guide will help you navigate the process with ease and confidence.
Contact us. Send us a message via email for an initial consultation and verification. This personal touch ensures you're attended to perfectly.
Log in the portal. After being verified, log in to a portal created just for you. View potentially suitable models that match your preferences.
Select your escort date. Choose a model you'd like to invite. Your concierge will confirm her availability. Arrangements will be made for you and your VIP escort to meet on the requested date.
Leave us feedback, if you're comfortable.

Your confidential comments are welcomed and highly appreciated.

We look forward to pampering you as you deserve.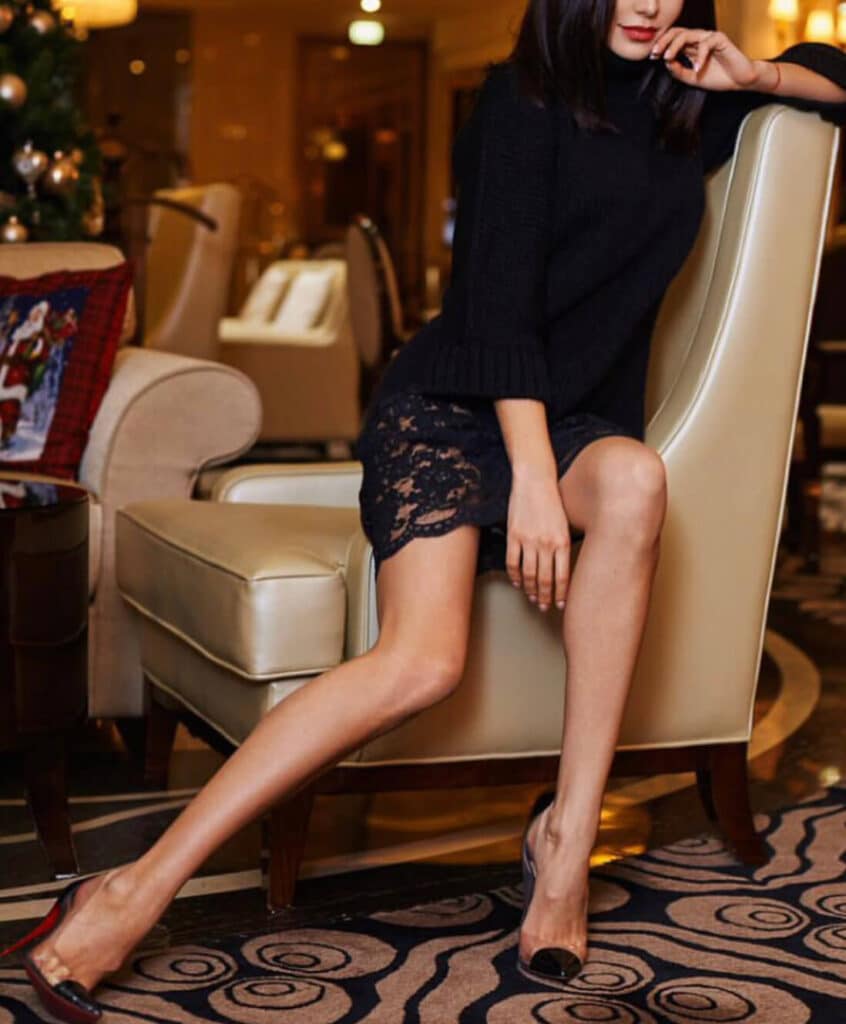 This historic City of Inventions is calling. Your ideal model escort awaits your invitation.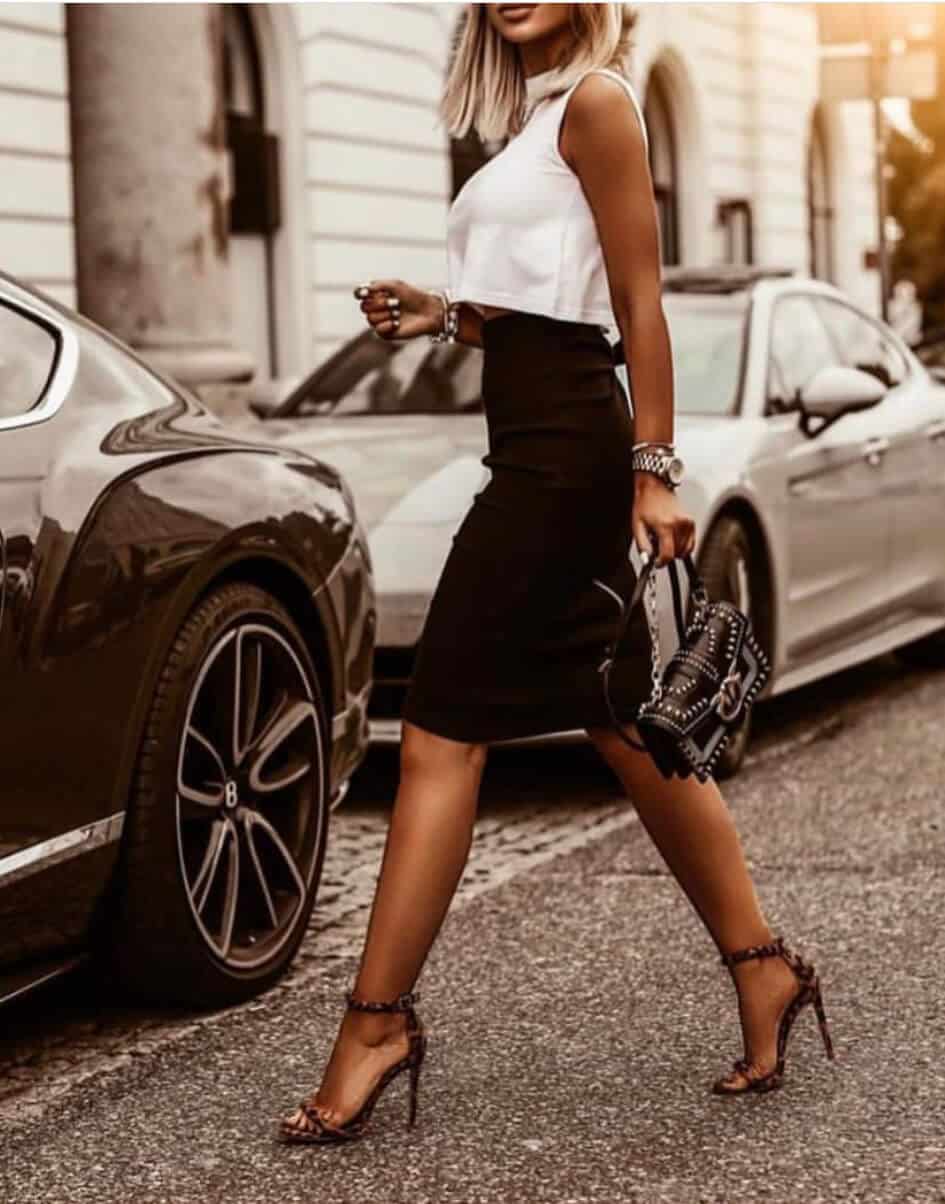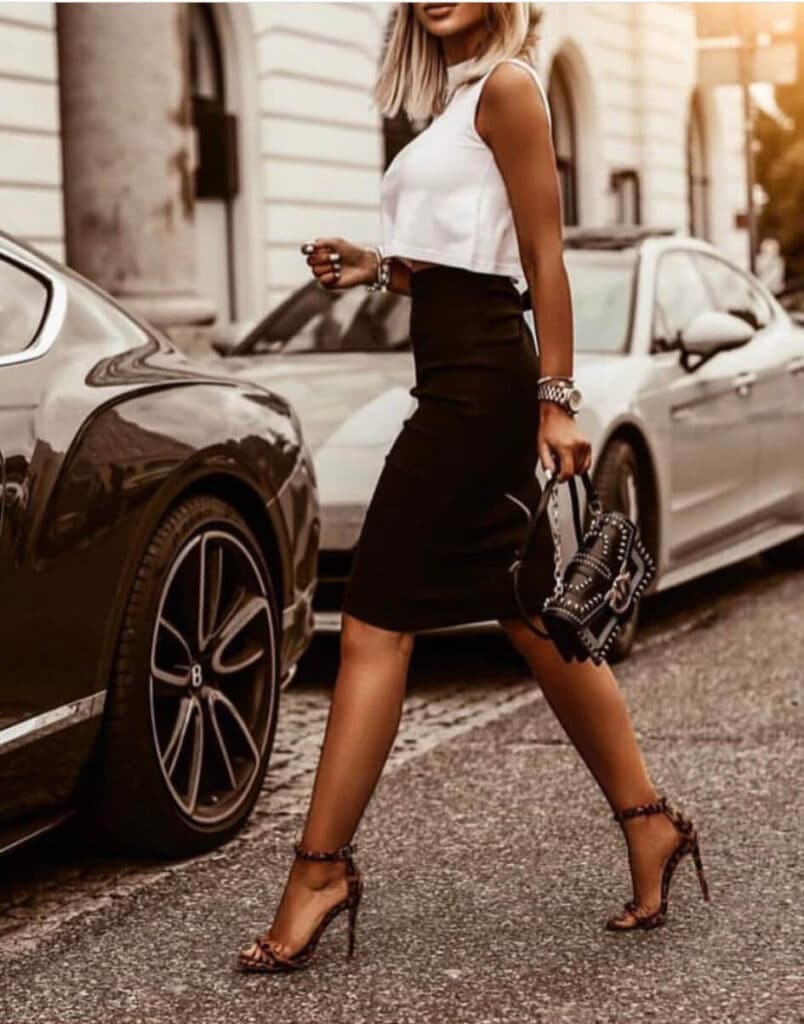 Mynt Models' Upscale Companions Only Accompany the Most Tasteful Gentlemen
Mynt Models has stayed true to its motto since its establishment in 1991:
to treat every gentleman like he is our only client. Our luxury VIP concierge agency provides a lot more than just a service for pairing billionaires with VIP escorts.
Our upscale escort agency does not offer full-time escorts by the hour and is selective in the clients we serve. We provide adorable, well-bred, and beautiful VIP escort companions internationally, ensuring an individualized service.
Mannheim is the perfect place to bring a Mynt Models girlfriend to enjoy a tour around the city's treasures together.
Our list of refined, high-calibre clientele includes:
Delve into Mannheim's Culture and History with Mynt Models VIP Companions
The charming Baroque architecture serves as the backdrop for a romantic stroll in its gardens or for a day inside its historic museums. Mannheim is yours to explore with a stunning travel escort.
Best Places to Date with Your Beautiful Girlfriend Companion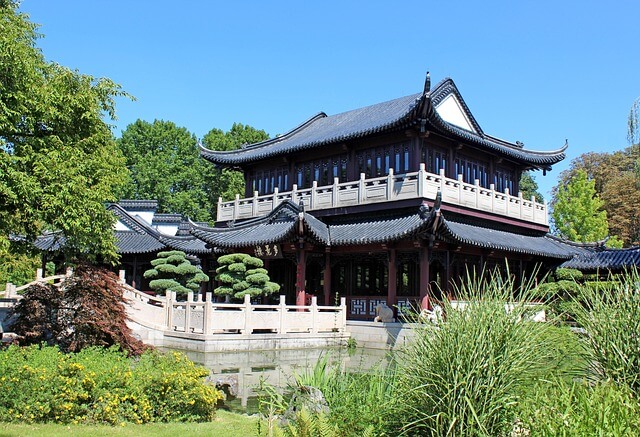 Discover Mannheim's most captivating sites and attractions. Let your Mynt girlfriend escort you around the city.
This beautiful park is the perfect place for a romantic stroll or a picnic. You and your date can wander through the lush gardens, enjoy the colorful flowers, and take a boat ride on the lake.
A sunset cruise along the Neckar River is a romantic way to take in the sights and sounds of Mannheim. You can enjoy a glass of wine and watch the city skyline as it fades into the distance.
The stunning Baroque Palace is a romantic masterpiece that will take your breath away. You and your date can explore the elegant gardens, admire the ornate architecture, and soak up the rich history of this magnificent landmark.
A Romantic Evening in Mannheim
Socializing and enjoying the nightlife in Mannheim is perfect with your beautiful Mynt Models girlfriend. Enjoy the bars, lounges, and nightspots that the city has to offer. Get the chance to meet new people, and have a truly memorable time.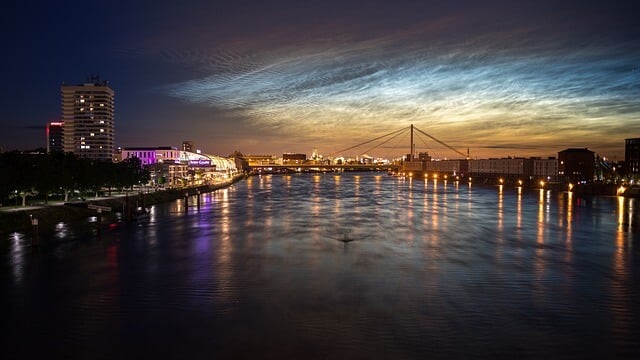 Located in the prestigious Dorint Kongress Hotel, Bellpepper is known for its upscale atmosphere and creative, contemporary cuisine. With an impressive wine list and a focus on local ingredients, this restaurant is the perfect spot for a romantic dinner or special occasion.
This elegant restaurant is located inside the Hotel Excelsior and features a menu of modern European cuisine with an emphasis on fresh, seasonal ingredients. With a beautiful terrace overlooking the city and a stylish interior design, Opus V is a popular spot for upscale dining in Mannheim.
This upscale restaurant is located in the heart of Mannheim's city center and offers a menu of innovative French cuisine with an emphasis on seasonal and regional ingredients. With a chic and sophisticated atmosphere and impeccable service, Marly is a popular spot for a romantic dinner or special occasion.
Bring your gorgeous date to a lovely dinner, and savor the evening together in Mannheim. The enjoyment of getting to know her, looking into her twinkling eyes, and seeing her lovely smile, versus dining alone are worlds apart.
Consider your VIP companion's preferences when planning the evening, and rely on trusted sources like TripAdvisor for recommendations on vibrant hotspots when planning your itinerary.
Mannheim is a city with a climate that beckons visitors year-round, with each season offering its own unique charm. In the summertime, the warm and inviting weather draws tourists to explore the city's parks, gardens, and outdoor cafes.
As the weather turns cooler, the crisp autumn air brings with it an array of exciting cultural events and festivals. Visitors can enjoy live music, theater performances, and art exhibits, or simply savor the flavors of the season with hearty cuisine and warm drinks.
With its charming mix of natural beauty, cultural events, and welcoming locals, Mannheim is the perfect destination for you and your VIP travel escort.
Check the city's live weather here.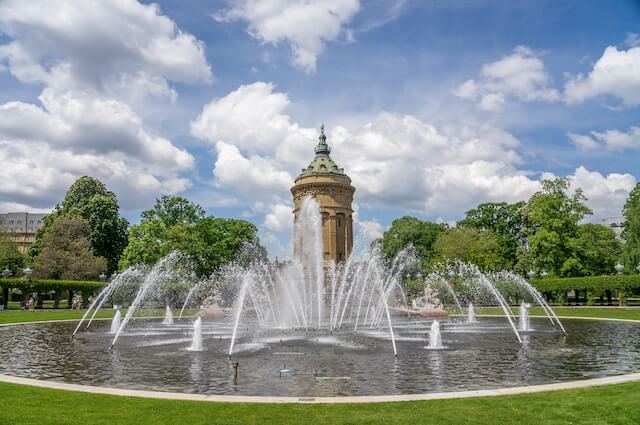 Mannheim is home to several world-renowned research institutions, which contribute to the city's reputation as a center for cutting-edge technology and science. These institutions provide businesses with access to top talent and expertise, fueling the city's economic growth.
As a hub for innovation and creativity, Mannheim is home to a growing number of startups and incubators, providing entrepreneurs with the resources they need to turn their ideas into successful businesses. The city also has a thriving manufacturing sector, with companies producing a range of goods from chemicals to machinery.
Entrepreneurs, VIPs  and business magnates visiting Mannheim seek the concierge services and beautiful companions offered by Mynt Models, to find the ideal, high quality experience. Take your luxury VIP escort with you in business meetings and personal holidays. Why miss out on creating a wonderful memory?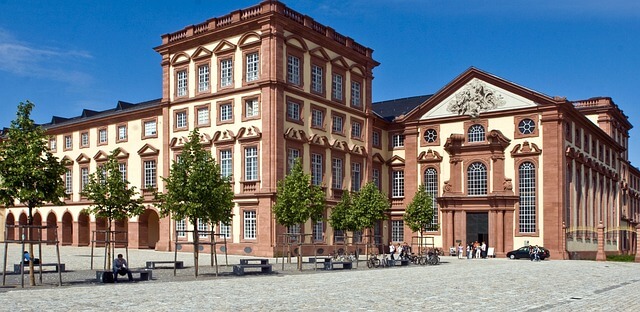 Luxury Hotels in Mannheim
While there are no 5-star luxury hotels in Mannheim, a wide range of 4-star accommodations are offered.
Speicher 7 Hotel. A stylish boutique hotel located in Mannheim's trendy Jungbusch district and along the Rhine's banks. It offers you an enticing and romantic view that you and your date will surely love.


Mercure Hotel Mannheim am Rathaus This stylish hotel offers spacious and modern rooms and suites, as well as a fitness center, sauna, and on-site restaurant. Located in the heart of the city, it provides easy access to Mannheim's top attractions and business districts.


Dorint Kongresshotel Mannheim. This elegant hotel features luxurious rooms and suites, a fitness center, and an on-site restaurant serving gourmet cuisine. It also offers a range of amenities, including a sauna, steam room, and business center.
No matter which of these luxury hotels you choose, you're sure to have a comfortable and enjoyable stay in Mannheim with your exquisite model companion.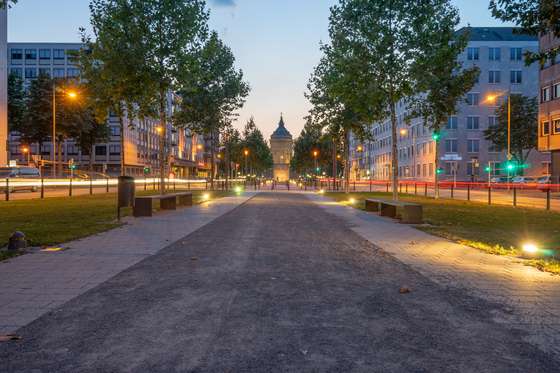 Allow Mynt Models to Provide you with a Remarkable Trip to Mannheim
Don't explore this historic city alone. Let our matchmaking companion service bring you together with a high quality escort companion for an unforgettable experience. Regardless of where you are, we offer courtesan models worldwide, to ensure an unforgettable first class experience for our valued clients.