Mynt Models does not offer full-time or by-the-hour escorts, but fresh, caring career women. Our minimum booking time is a proper date, giving you dinner til breakfast together. Read our guide here.
Escortes féminines VIP Elite au Mans
Elite Lovely Escort in Le Mans
This little town in Northern France is a renowned host of the world's oldest and grandest round-the-clock endurance motor race, the iconic Le Mans 24 Hours. But beyond the exhilarating races, Le Mans also features a captivating old district, adorned with cinematic backdrops and remarkable architecture, offering a magnetic allure to all who visit.
Wander the old town's cobbled streets, graced by landmarks like St Julien Cathedral and the renowned 'Maison du Pilier rouge.' Immerse yourself in Le Mans' allure, from cinematic history to architectural wonders and motorsport legacy, all elevated with a Mynt Models travel companion.
Reach out to us

to obtain exclusive access to the private area, which houses comprehensive profiles of all our lovely models.
Agence d'escorte féminine haut de gamme au Mans
High-End Escort Agency in Le Mans
For private, successful gentlemen in search of elite escort agencies, Mynt Models is the premium choice for meeting high-end companions. We are a trusted companionship agency that has been delivering high-quality luxury escort services to clients seeking the best in privacy and discretion in their affairs since 1991.

Whether you're seeking an enthusiastic model escort to accompany you to the annual sportscar race or to simply indulge in the city's finest offerings, we can introduce you to your dream woman. Enhance your Le Mans experience with Mynt Models.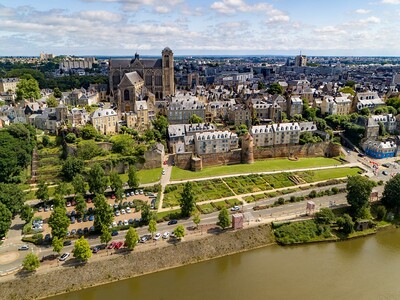 Be beautifully provided for when you choose Mynt Models as your elite escort and high-end travel concierge service provider. We exceed your expectations.
Sophisticated Female Escorts in Le Mans
Our French escorts epitomize classic elegance and beauty but our diverse selection of ladies catering to Le Mans might also catch your attention. Browse our model gallery selection.
Our International High-End Model Escorts
Mynt Models goes beyond Le Mans, or France for that matter, to deliver exquisite travel and companionship services. To ensure your perfect match, our top-notch companions are classified into three tiers. Find the perfect lady for discreet dating anywhere in the world.
Our Platinum-level VIP introductory escort models consist of fresh, young models and professional ladies who surpass the minimum of our standards of excellence.
Unparalleled in their elegance, sophistication, and social prestige, our Red Diamond companions are the epitome of first-class luxury, exclusively tailored for our esteemed members.
Experience Private Meetings with Gorgeous Upscale Models
With Mynt Models, privacy is a given, along with a mutually-enjoyable sparkling atmosphere. Be matched with your dream woman as you tour the city of Le Mans.
First-Class Escort Services in Le Mans
Experience the epitome of luxury and sophistication with Mynt Models' first-class escort services in Le Mans. Our exquisite selection of VIP companions is dedicated to providing you with an unparalleled journey of companionship, ensuring your every aspiration is met with utmost discretion and elegance.
Whether you seek enchanting conversations, captivating experiences, or delightful moments of relaxation, our elite escorts are meticulously chosen to cater to your every wish. Elevate your time in Le Mans with our exclusive companions and indulge in a world where your comfort and contentment take center stage.
Enjoy the Advantages of Joining Mynt Models' High-End VIP Club
For even more benefits, why not inquire about becoming a VIP Member of our highly-discreet gentlemen's club? While we pay exceptional attention to detail for non-members, our esteemed VIP members receive an elevated standard of care and priority.

Gain exclusive access to the model's secret 'backstage' areas, with additional uncovered photos and video interviews. Such access will give you a glimpse into each model's personality and why she is so special to us.
The confidentiality needs of our valued high-profile members are our priority, and we spare no effort in securing your personal information and ensuring complete discretion in all your dating affairs.
2. Get to know exclusive courtesans.
Members hold a coveted benefit that grants them access to the cream of the crop of our escorts – the Red Diamond tier. Uncover a realm of warm and sophisticated companionship in Le Mans.
3. Be notified of fresh models.
Another advantage our esteemed members have is that they are notified as soon as new models that impeccably suit their preferences become part of the roster.
Experience an enhanced level of our matchmaking and discreet dating services when you become a member.
Luxurious Encounters, Further Elevated
Our VIP members simply get the most out of any encounter. Become a VIP member today and unlock a world of unparalleled advantages that will redefine your expectations.
Why Choose Mynt Models for Le Mans Escort Services
Ensure that the lady you're dating in Le Mans finds interest in the same things you like. Find out what else sets us apart.
We receive multiple client referrals from our list of repeat clients and members who have experienced the unparalleled companionship we deliver. Don't take our word or theirs for it, try it for yourself to find out.
Radiant and Refined Companions
Each model in our roster is vetted to select only warm and genuinely elite ladies. Build a meaningful connection with our Le Mans escorts as she joins you in your planned escapade.
Customized Deluxe Service
From the initial contact to the final moments of your luxurious encounter, we take the time to listen attentively to your preferences, ensuring thoughtful curation of every aspect of your trip for an unforgettable experience.
The Process for Dating Stunning Refined Escorts in Le Mans
Discover the effortless way to secure a premium companion by following these easy steps.
Contact us. Send us a message via email for an initial consultation and verification. This personal touch ensures you're attended to perfectly.


Log in to the portal. After being verified, log in to a portal created just for you. View potentially suitable models that match your preferences.


Select your escort date. Choose a model you'd like to rendezvous with in Le Mans. Your concierge will confirm her availability. Arrangements will be made for you and your VIP escort to meet on the requested date.


Leave us feedback. Your confidential comment about your experience with our agency is important to us as it is instrumental in our continuous efforts to enhance our services and ensure you receive the pampering you deserve.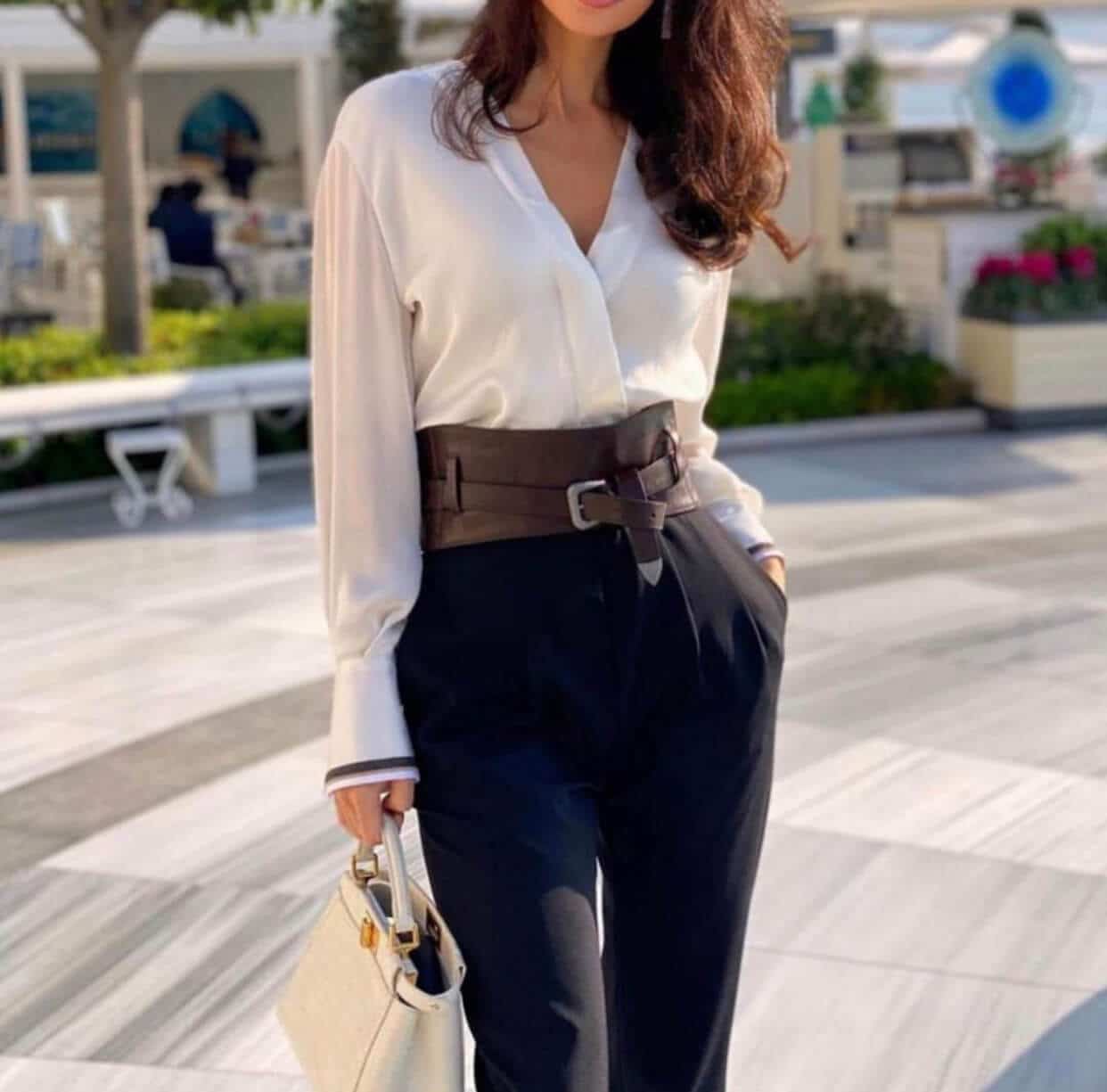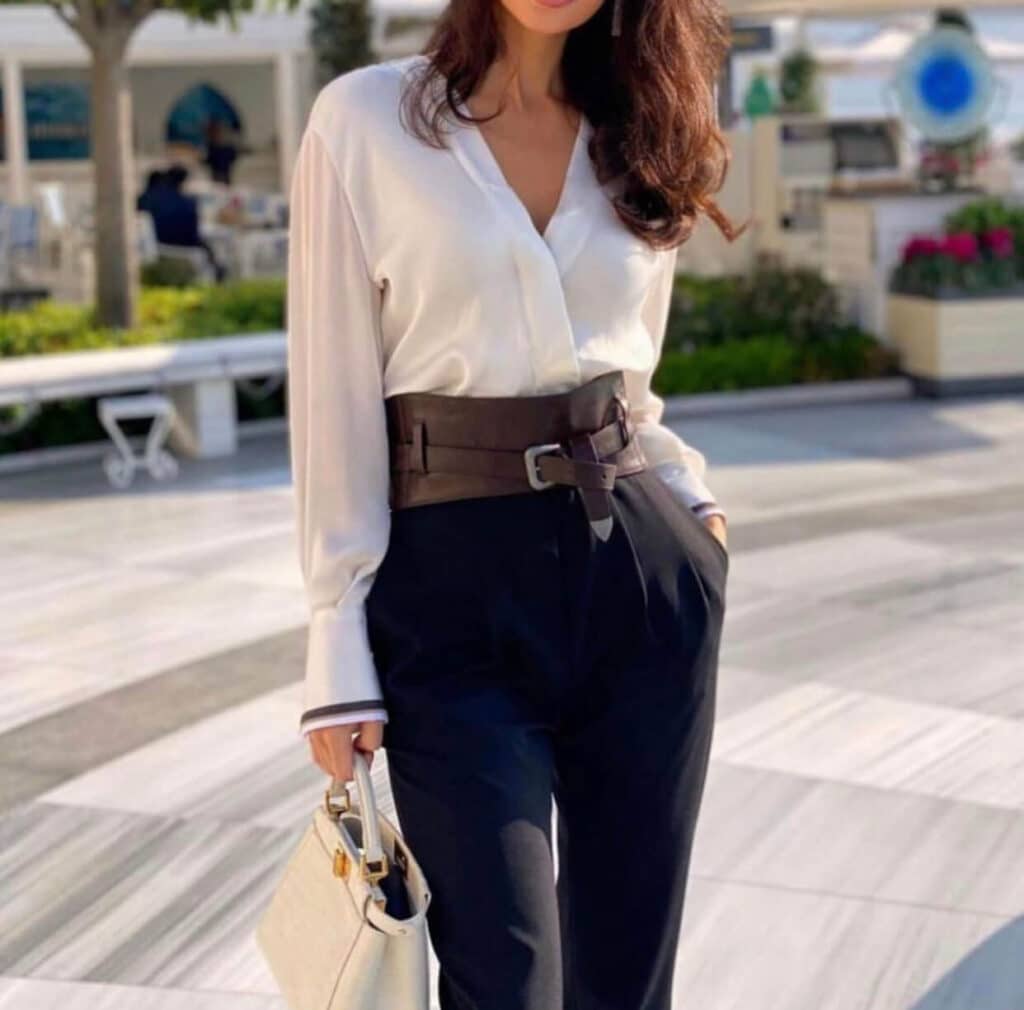 Enjoy The Thrill of Races or The City's Old Town Allure
Adding an extra touch of luxury, having an exquisite VIP model companion by your side in Le Mans completes the experience in the most delightful way.
We Cater to Only The Most Polite and Sophisticated Gentlemen in Le Mans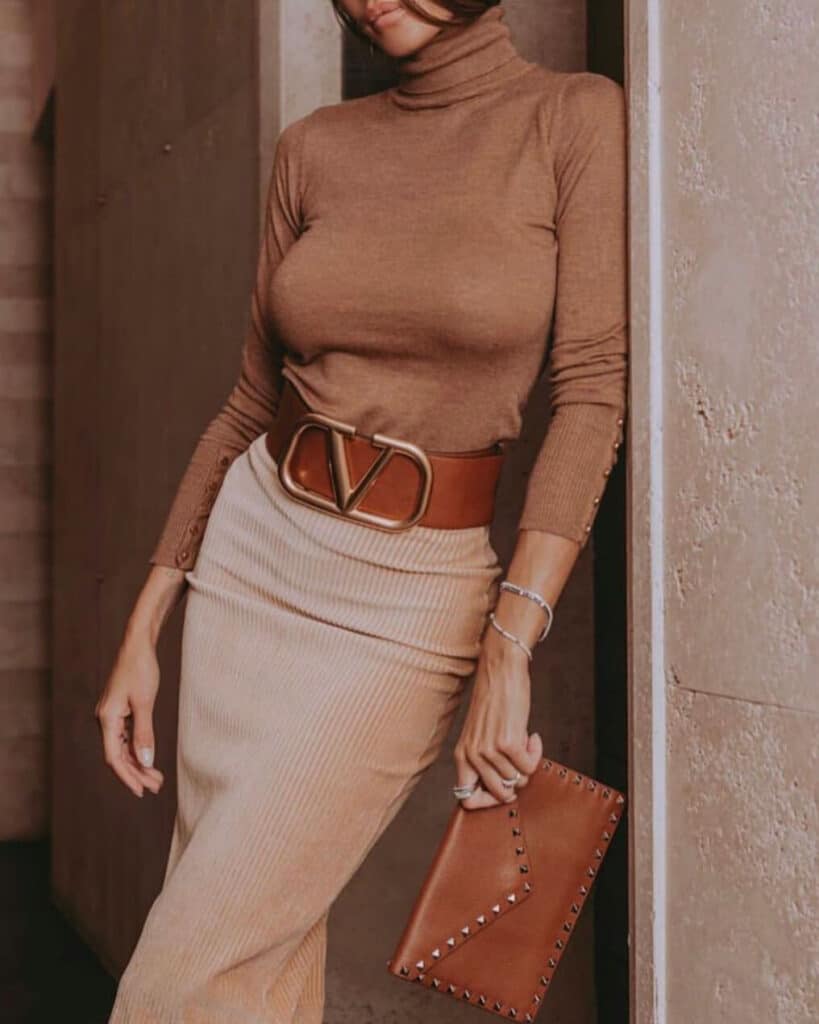 Mynt Models is more than just another billionaire dating agency. That said, we are not only highly selective of our models but also of our clientele.
We are by appointment only, and we do not offer hourly escorts or full-time escort services. The exclusive VIP escort companions we introduce are well-educated and well-traveled, and our matchmaking magic ensures you are paired with a genuine and caring lady whose company you'll love.
Our list of refined, high-caliber clientele includes:
You're only one appointment away from meeting your refined, French companion.
Le Mans, Beyond the Racing Spectacle
The city sits on the elegant Sarthe River, within the Pays de la Loire region. As with many of the French cities, the city has incredible history and items of antiquity to enjoy.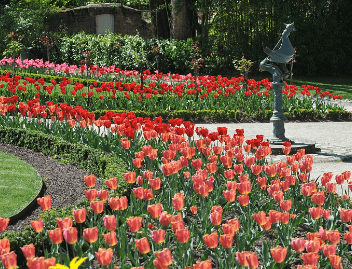 Start the day with a tranquil escape accompanied by your beautiful date at the Jardin des Plantes, a lush botanical garden in Le Mans. Meander through serene pathways adorned with colorful blooms and soothing greenery. Find a cozy spot to have a picnic amidst the natural beauty or simply sit on a bench and engage in delightful conversation.
For an adrenaline-packed date, head to Le Mans Karting International. Unleash your competitive spirit as you race around the well-designed karting tracks. Feel the thrill of speed and challenge your date to a friendly race – a surefire way to create lasting memories full of laughter and excitement.
Indulge in the city's rich cultural heritage by visiting the magnificent Le Mans Cathedral. Marvel at the intricate Gothic architecture and the stunning stained glass windows that adorn this historic masterpiece. Take a moment to appreciate the tranquility within, offering a serene backdrop for contemplative conversation.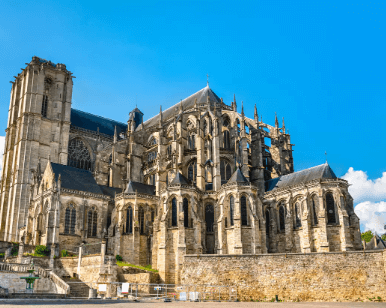 A Wondrous Evening in Le Mans
We've suggested some of the finest offerings that the city has in store for you once the sun begins to set.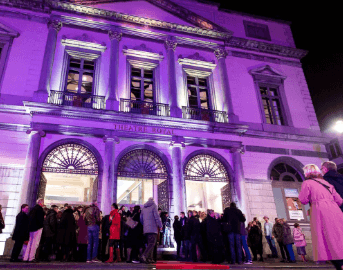 Begin at the captivating Le Mans Cathedral, a Gothic masterpiece that sets the stage for an elegant evening.
Indulge in exquisite Thai and Filipino flavors at Maison Nipa, where the cozy ambiance enhances your culinary experience.
After dinner, head to Theatre Royal de Mans for a touch of cultural enrichment. Enjoy a captivating performance or a theater production that promises to engage your senses and ignite conversations.
or a post-theater culinary experience, make your way to Le Grenier à Sel. Indulge in delicate entrées and delectable desserts.
Conclude your night with sophistication at Le Saint Flaceau, an upscale lounge offering premium drinks in opulent surroundings.
Le Mans, situated in northwestern France, experiences a temperate oceanic climate with mild temperatures and moderate rainfall – an overall pleasant weather that draws tourists to the quaint town.
In the summer, tourists flock to Le Mans to bask in its warm and comfortable temperatures. Strolls along the cobbled streets of the old town, visits to local markets, and leisurely picnics in the lush parks are popular activities. Come Jue, the renowned 24-hour racing event draws even more people to the city.
Le Mans offers a cozy and inviting atmosphere in the winter. Visitors can immerse themselves in the city's cultural heritage by exploring museums, and historic sites, and enjoying warm beverages in charming cafes. All these experiences are experienced best with a Mynt Models travel escort, enhancing every moment of exploration, whether under the summer sun or the winter's enchantment.
Check the city's live weather here.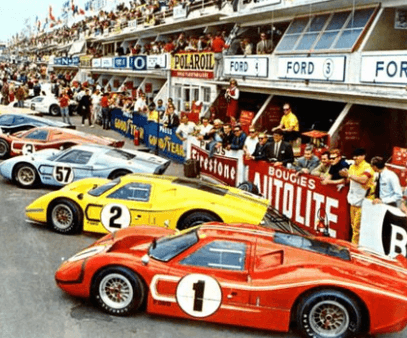 Le Mans boasts a diverse economy that encompasses various sectors, including manufacturing, technology, automotive, and services. The city's strategic location, along with its historic significance and cultural attractions, contributes to a thriving business environment.
As Le Mans automotive scene continues to thrive, many entrepreneurs and business moguls turn to Mynt Models for their travel and dating preferences in the city.
Mynt Models provides discreet companions who are perfect for both personal travel and business meetings, ensuring that clients receive the utmost satisfaction in all areas of their lives. See the list of our exclusive services here.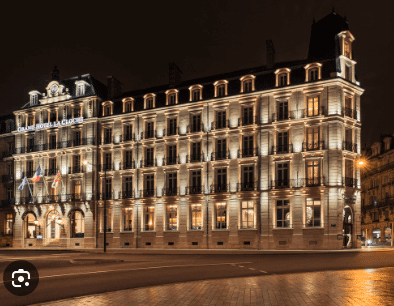 Le Mans, known for its blend of heritage and modernity, offers a haven of luxury accommodations that perfectly sets the backdrop for a rendezvous.
Hotel de La Pommeraie. Unwind in the serene elegance of Hotel de La Pommeraie, nestled within a lush park. From uniquely designed suites to its rejuvenating spa, this oasis offers both privacy and luxury. Enjoy the indulgence of the spa while savoring quality time with your elite companion, creating a truly regal retreat.


Hôtel Concordia Le Mans Centre Gare. Experience modern luxury at Hôtel Concordia, centrally located with sweeping city views. Contemporary design and a rooftop bar offer a sophisticated atmosphere. Share beautiful conversations and cocktails with your elite companion against the backdrop of Le Mans' skyline.


Hotel Mercure Le Mans. Immerse in the allure of Hotel Mercure Le Mans Centre, where modernity meets comfort. Centrally situated, its upscale ambiance and impeccable service promise a memorable stay. Enjoy the city's charm while accompanied by your elite companion.