Imagine yourself, a gentleman with a renowned influential position in society or business, seeking the companionship of an escort to unwind from the demands of your high-profile life. Your need for privacy and security is paramount, as any breach could have detrimental consequences, both personally and professionally.
Unfortunately, the presence of low-quality escorts in the industry could jeopardize your sensitive profile. These subpar companions focus on quick financial gain rather than ensuring that their clients have a fulfilling time and confidential experience.
Which begs the question: How safe is your privacy with an escort?
The Mynt Models Elite Escorts Difference
At Mynt Models, we pride ourselves on providing an unparalleled escort introduction to a select few clientele. We recognize that our clients not only seek enchanting companionship but also value their safety and privacy. 
That's why we go above and beyond to establish a distinct difference in the way we prioritize and safeguard client confidentiality.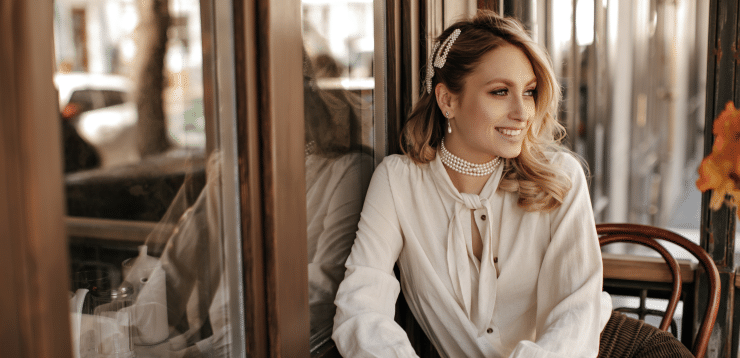 Before the Date
The journey toward an extraordinary dating experience begins long before the actual date itself. As a well-trusted elite companionship agency, from appointments up to the date, we take several measures to ensure that our client's requirements are met with the utmost care and attention to detail.
Handpicked Selection of Courtesans
Our selection of escorts epitomizes professionalism and discretion, setting a distinct standard in the industry. Beyond beauty, they are meticulously handpicked for their elegance, intelligence, and captivating personalities. 
With charm and finesse, our escorts seamlessly blend into any high-society setting, adapting to the unique needs and desires of each client. 
Non-disclosure Agreements
As part of our unwavering commitment to discretion, we employ non-disclosure agreements (NDAs) that bind our courtesans to a strict code of silence. 
These legally binding agreements ensure that any details shared during the course of an encounter, including personal information and intimate conversations, remain strictly confidential.

Our clients can rest assured that their privacy is fiercely protected at all times, allowing them to freely explore a deeper connection without concern.
Billing Services
Our billing services are designed to ensure seamless and discreet transactions. We employ secure payment methods via highly discreet billing systems, preventing our clients' personal and financial information from any potential breaches. 
This meticulous attention to detail extends to all aspects of our services, reinforcing our commitment to creating an environment where our clients' privacy is safeguarded at every step, forever.
During the Date
We are committed to ensuring that every encounter between our esteemed clients and our premium courtesans is nothing short of extraordinary. Your most exciting moments with a stunning escort awaits.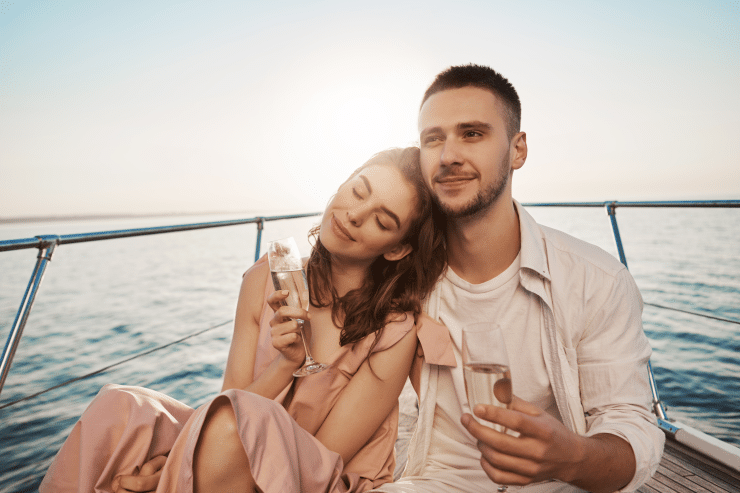 Discreet and Phenomenal Encounters
True luxury lies in the ability to fully immerse oneself in the moment, free from the constraints of the outside world. Our VIP companions are experts at creating an atmosphere of intimacy and connection, where conversations flow effortlessly, laughter resonates, and mutual interests are kindled. 
She is adept at navigating conversations with tact and sensitivity. These sophisticated ladies know when to listen attentively, when to offer companionship, and when to gracefully maintain silence, ensuring that every encounter remains private and confidential.
24/7 Support
For our clients' peace of mind, we offer 24/7 support during your meetings, ensuring that you have access to assistance if ever you need it. Whether it's clarifying details, making additional arrangements, or simply seeking guidance, your dedicated concierge is just an email away, ready to provide the necessary support and assistance.
Personal VIP Concierge
Treat us as your personal VIP concierge. We work closely with clients, understanding their specific requirements and ensuring that every detail of the date is meticulously planned and executed as required. 
From arranging travel companions to curating memorable experiences and surprises, our VIP concierge services are designed to enhance your overall experience and create lasting memories.
After the Date
Our commitment to protecting our clients' privacy extends far beyond the encounter, ensuring that their personal information remains safeguarded and their experiences remain exclusive forever.
Handling Your Personal Information
At Mynt Models, we leave no stone unturned in ensuring privacy during every aspect of the companionship experience. One of our core principles is to never keep records or disclose any details of our clients' dealings with us. 
This means that no matter how influential or renowned our clients may be, we maintain an unwavering commitment to safeguarding their privacy. 
Booking the Next Date
Our commitment to client satisfaction also means that we are dedicated to booking your next date with the same level of professionalism and attention to detail. Our continued repeat clients are your assurance that an unforgettable introduction awaits you at Mynt Models.
We take pride in serving prominent individuals from all around the world, including political figures, executives, VIPs, and even royalty. Regardless of our client's status, they can trust that we treat their privacy with the sincerest respect.
We hold ourselves to the highest standard of integrity, never discussing any client information with anyone outside the trusted confines of our NDA-signed agency. Our word of honor is our bond.
Experience Discreet Dating with Mynt Models
At Mynt Models, we understand that privacy is not simply a choice, but an essential element woven into the very fabric of the companionship experience. Our unwavering commitment to client confidentiality, bolstered by stringent policies, non-disclosure agreements, and a culture of professionalism and discretion, sets our reputable agency and models apart in the realm of elite escort services.
When you choose Mynt Models, you can trust that your privacy is our highest priority. Our commitment to confidentiality makes us the most preferred elite escort agency, allowing you to embark on a captivating journey of companionship, secure in the knowledge that your personal information remains safeguarded within the sanctity of our agency.