Mynt Models does not offer full-time or by-the-hour escorts, but fresh, caring career women. Our minimum booking time is a proper date, giving you dinner til breakfast together. Read our guide here.
Luxury VIP Female Escorts in The Hague
Mynt Models is a world-renowned and reputable companionship agency that provides exclusive and discreet luxury dating services in The Hague.
You're one appointment away from enjoying a memorable experience in The Hague with an attractive, elegant woman.
Reach out to us

to obtain exclusive access to the private area galleries, housing comprehensive profiles of all our lovely, educated models.
Experience The Hague in Luxury with Mynt Models:
Your VIP Female Escort Agency for Unforgettable Adventures
This royal city by the sea is the capital city of the Netherland's southern region. The Hague holds so much historical riches, not to mention it's Netherland's most politically powerful city. With nearly 800 years of history and monumental sites to boast of, you'll never run short of interesting things to do in Hague.
Take the historical tram tour to see its landmarks, buildings and monuments, dip in the easily accessible beaches, or visit its world-class museums – and let Mynt Models elite travel escorts make your experience in The Hague worthwhile.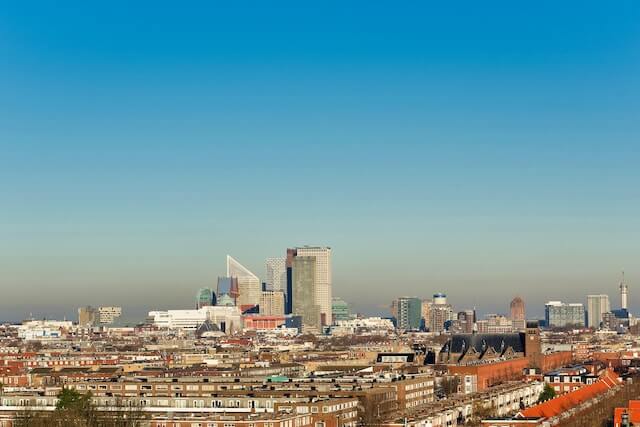 Have a Glimpse of The Expensive Mynt Models' Luxury Companions in The Hague
The most elite gentlemen can discover an unparalleled collection of genuinely high-end GFE models, beautiful actresses and accomplished businesswomen & artists. See our model gallery selection.
Be Accompanied By Luxurious, Gorgeous Travel Companions Wherever You Go.
Our exceptional model escorts possess not only fresh beauty, but also poise and high-end lifestyles. Regardless of your location, we have beautiful, intelligent courtesan models available to provide you with an unforgettable first-class experience.
Personalized Luxury Travel & Companionship Services in The Hague
Mynt Models is ultimately a luxury travel concierge company that offers elite travel escort services to a select list of selective, private clients.
As a well-regarded and long established elite escort agency, we boast a wonderful, very carefully selected collection of elegant VIP escorts, models, and courtesans in The Hague to make your trip absolutely wonderful. Our adorable elite escorts offer a superior girlfriend experience to discerning, respectful, and kind gentlemen, making their company unforgettable.
Meet Our Luxury VIP Female Models
Your dream woman is just within your reach. We have divided our premium galleries into three so you can find the perfect angel for discreet and exclusive dating.
Aspiring models and thriving career women–their exceptional charisma and presence of our Platinum Models make them truly special.
The female companions we offer at the Diamond level VIP escort courtesans are some of the most luxurious in the world, including high-caliber models and starlets.
Unmatched in beauty, sophistication, and career status, our Red Diamond companions are at a level that sets them apart from the rest.
Why Enlist as a Mynt Models VIP Member
1. We Value Your Privacy and Discretion
We prioritize your confidentiality and make sure that both you and your companion can have a delightful encounter without any concerns. We uphold our privacy policy fiercely.
2. Gorgeous VIP Companions in The Hague
Our escort services are designed to cater to a discerning and selective clientele who seek nothing but the best. Featuring refined and expensive premium escorts, Dutch models and VIP courtesans from around the world, Mynt Models ensures that every lady is carefully selected for her beauty, intelligence, and exceptional social skills.
3. Discreet Escort Dating and Perfect Matchmaking
Our Dutch premium escorts are available to accompany you on many occasions, from dinner, to business trips, to the symphony. We ensure your experience is nothing short of exceptional, whether you require a stunning companion for a corporate function, a romantic dinner date, or a relaxing weekend out of town.
Rely on us to find the perfect discreet companion as per your requirements, and know that professionalism and privacy are always our highest concerns
Don't spend your time in The Hague alone. Contact us to be introduced to a well-bred, beautiful female travel companion.
Why Choose Mynt Models for Female Escort Services in The Hague
Explore the top reasons why Mynt Models is the premier choice for female escorts in The Hague:
Educated and independent ladies make for the perfect travel and dinner companions. These upscale courtesans are accustomed to the elite lifestyle and vibrant, healthy living.
To uphold our brand's reputation of discretion and confidentiality, all our model companions sign non-disclosure agreements to protect the privacy of our high net-worth clientele.
Unforgettable Introductions
We bring special people together for special experiences. The Mynt Models companion experience is intended to be a beautiful exchange of energies.
How to Find Upscale Escort Dates in St. Tropez
Learn how to easily book high-end escort dates in The Hague with our simple and straightforward guide.
1. Contact us. Send us a message via email for an initial consultation and verification. This personal touch ensures you're attended to perfectly.
2. Log in portal. After being verified, log in to a portal created just for you. View potentially suitable models that match your preferences.
3. Select your escort date. Choose a model you'd like to invite. Your concierge will confirm her availability. Arrangements will be made for you and your VIP escort to meet on the requested date.
4. Leave us feedback, if you're comfortable. Your confidential comments are welcomed and appreciated. We look forward to pampering you as you deserve.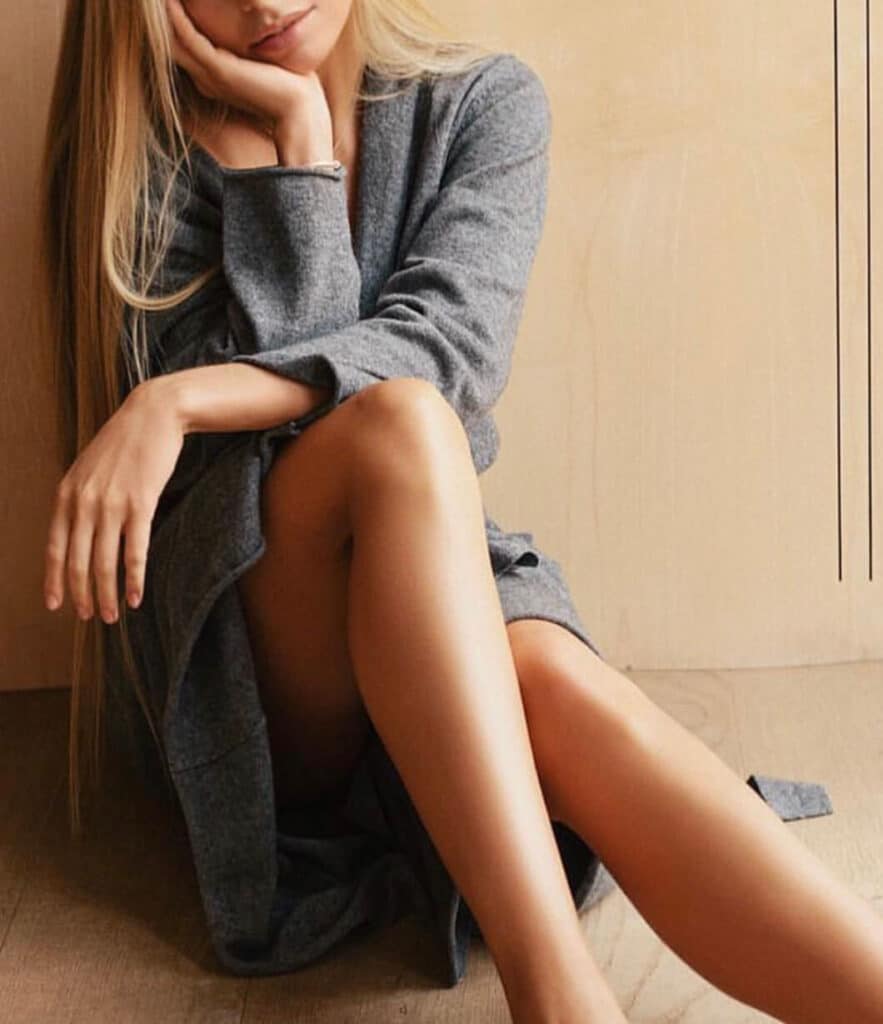 Find rest and relaxation in the city of peace. Your desired VIP companion is waiting for your arrival.
Our High-End Travel Companions and Courtesans in The Hague Cater Exclusively to the Most Sophisticated Clientele.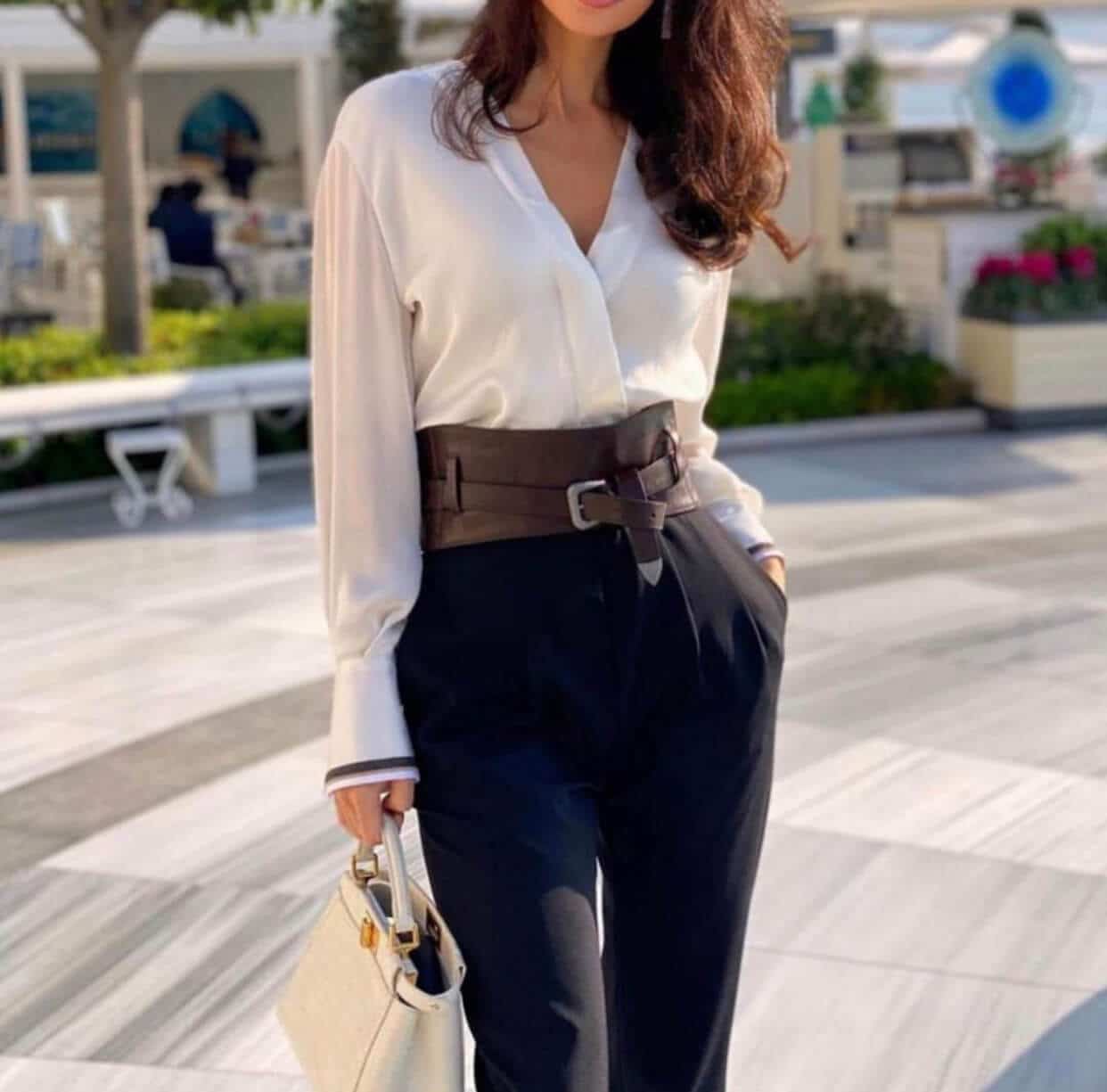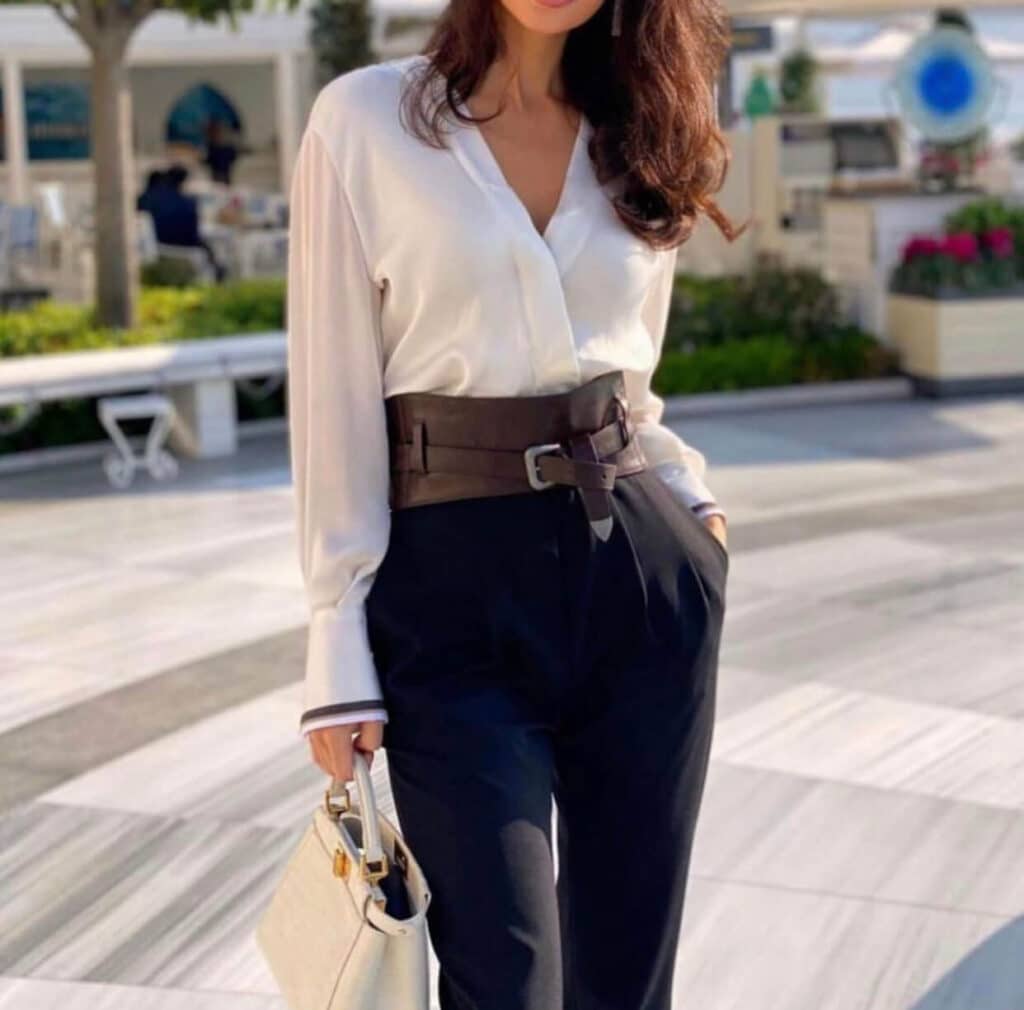 Since its establishment in 1991, Mynt Models has continuously lived by its motto: to treat every gentleman like he is our only client. Our upscale VIP concierge agency delivers more than just a service for billionaire dating with beautiful escorts.
We do not cater to every caller, and do not offer escorts on an hourly, full-time basis. Our VIP escort companions are refined, educated, and well-traveled women, providing you with a tailored and unique experience.
Our list of refined, high-caliber clientele includes:
With a VIP Travel Escort, Your Trip to The Hague Will Surely Be Historic
Take a stroll on the lovely beaches, visit the city's iconic landmarks, or take a canal tour–experience the beauty of the Dutch coast and culture.
Breathtaking Attractions to Explore with Your Escort Date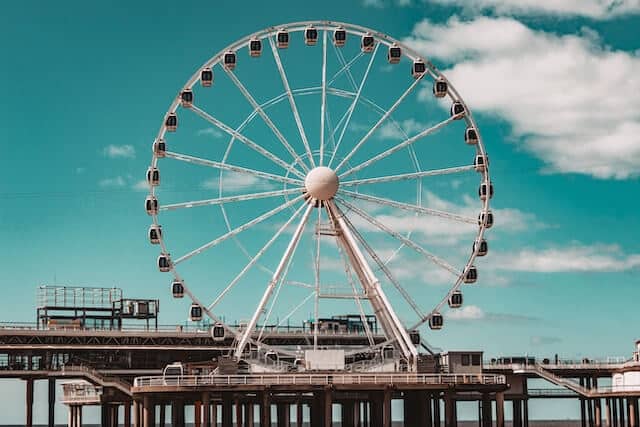 You don't need to indulge in this Dutch city beauty all by yourself. Allow Mynt Models luxury companions to tour you around the city's most famous sites.
The stunning architecture of The Hague's Peace Palace, combined with the peaceful atmosphere, makes it an ideal spot for a romantic stroll or picnic.
Located within Clingendael Park, the Japanese Garden is a beautiful and serene place that's perfect for a romantic walk or picnic.
The Pier in Scheveningen offers beautiful views of the North Sea and the city skyline. It's a great place to take a romantic walk, have a drink, or watch the sunset together.
The Hague has a diverse nightlife scene with something for everyone: numerous bars, pubs, and clubs offering live music, DJs, and dance floors.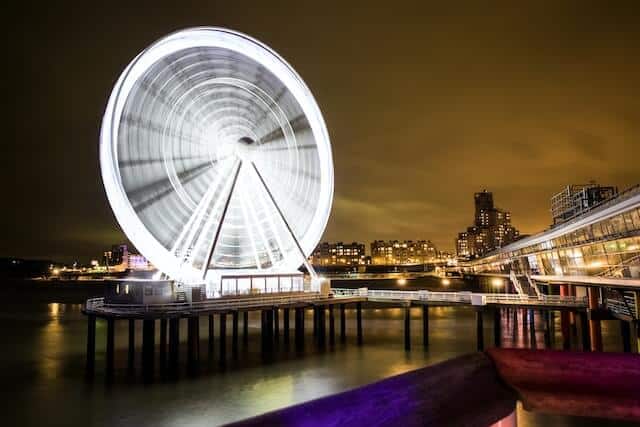 The city's beachside resort of Scheveningen also has a lively nightlife with clubs and bars that stay open late into the night.
Crazy Pianos. A popular bar in Scheveningen with a lively atmosphere and live music from dueling pianos. The bar also offers a VIP area with bottle service and a private bar.
The Hague Beach Club. This bar offers a luxurious and stylish setting with chic decor and comfortable seating.
Encore by Simonis. This upscale bar and restaurant offers a stylish and modern setting with a view of the marina. The menu includes a variety of cocktails, wine, and champagne, as well as seafood and other gourmet dishes.
When planning your itinerary, it's important to take into account your VIP companion's preferences and rely on trusted sources like TripAdvisor for recommendations on the top landmarks in The Hague.
The Hague is a destination that offers a delightful climate and attracts tourists from all over the world. With its mild temperatures and refreshing sea breeze, the city's weather is a perfect blend of sunshine and cooler temperatures, making it an ideal place to explore throughout the year.
Its warm and pleasant summer is perfect for strolling through the city's parks and gardens, admiring the blooming flowers and scenic landscapes. In the winter, The Hague transforms into a winter wonderland, with sparkling lights and festive cheer filling the streets.
This charming city in the Netherlands will enchant you and your lovely companion. See The Hague's current weather here.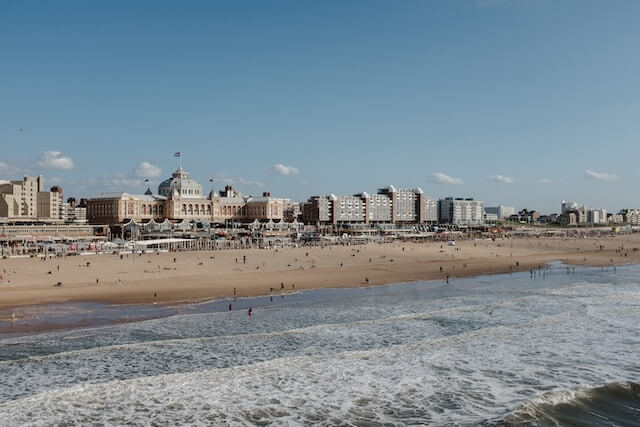 The city is conveniently located close to major transportation hubs, making it easy to access from anywhere in Europe. Additionally, The Hague is home to a highly skilled and multilingual workforce, making it an ideal location for companies looking to tap into international markets.
For entrepreneurs and business magnates looking to spice up their personal and work travels in The Hague, Mynt Models is the ultimate go-to choice
Whether you're closing deals or exploring the city's breathtaking sights, our companions will ensure that your trip is an unforgettable and truly extraordinary experience.
Rest in the lap of luxury with your elite courtesan in The Hague's famed luxury hotels.
Hotel Des Indes. This five-star hotel is located in the heart of The Hague and is a favorite among the rich and famous. The hotel's luxurious suites are decorated with antique furnishings and provide stunning views of the city.


Carlton Ambassador Hotel. This elegant hotel is housed in a historic building and is located in the trendy embassy district of The Hague. The hotel's luxurious rooms and suites offer modern amenities and are decorated in a classic style.


Grand Hotel Amrâth Kurhaus. This iconic five-star hotel is located on the beach in Scheveningen and offers luxurious suites with stunning sea views. A spa, fitness center, and several fine dining options make it a popular choice among affluent travelers.