Welcome to Harbor City.
Located on the southeastern coast of Australia and along the shores of the Tasman Sea, the vibrant metropolis that is Sydney is seamlessly integrated with nature. The city offers a fusion of contemporary allure and historical charm–all with a distinct Australian essence.
To immerse yourself in the city is to visit the magnificent architectural marvels that grace its famed skyline. From the sail-like design of the Sydney Opera House anchored along the city's harbor to see the city from atop the Sydney Tower Eye observatory, the bustling metropolis is yours to indulge in.
Mynt Models has curated a collection of the city's finest destinations that you can explore with one of our stunning, high-end Sydney escorts.
The Rocks
A historic and vibrant neighborhood, The Rocks showcases the city's rich heritage with its cobblestone streets, colonial architecture, and lively markets. Exploring the picturesque area with a sophisticated VIP companion offers an opportunity to immerse yourself in the following experiences:
1. Tour its History on Foot
Embark on a guided walking tour through the winding streets of The Rocks and delve into its intriguing past. Learn about the area's convict history, visit heritage-listed buildings, and discover hidden gems tucked away in its narrow alleyways. Allow the stories of the past to transport you to a bygone era as you explore the fascinating layers of Sydney's history.
2. Stroll along the Markets
If you're staying for the weekend, then a visit to The Rocks Markets is something you shouldn't miss. This vibrant open-air market is a treasure trove of unique handicrafts, artisanal products, and local gourmet delights. Browse through the stalls, pick up one-of-a-kind souvenirs, sample delicious treats, and soak up the lively atmosphere of this iconic market.
3. Spend Romantic Evenings in Rooftop Bars
A variety of upscale dining establishments and rooftop bars provide the perfect setting for a romantic evening in Sydney. Treat your senses to a culinary journey, indulging in delectable cuisine while savoring breathtaking views of the Sydney Opera House, the harbor, and the city skyline. Enhance the experience by sipping on handcrafted cocktails and enjoying the company of your enchanting GFE date.
This world-renowned architectural masterpiece is an iconic symbol of Sydney's cultural identity. Be captivated by the enchanting experiences that gentlemen like you can discover with a beautiful escort companion.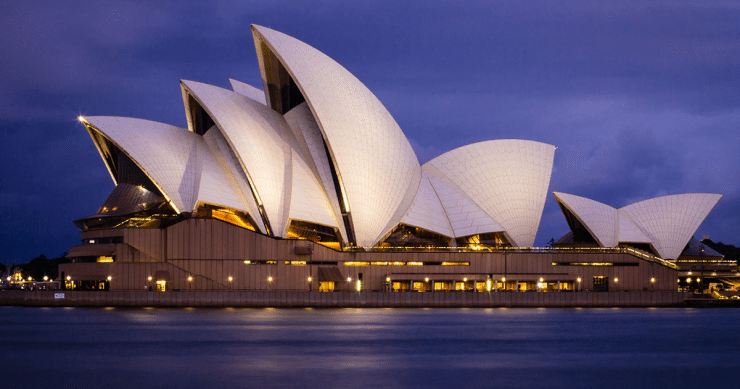 What to See and Do
1. Go on a Guided Tour
The Sydney Opera House offers a variety of guided tours that provide tourists with an in-depth and immersive experience. Discover the secrets behind its construction and learn about its fascinating history. Explore the intricately designed interiors, visit the iconic concert halls, and gain insights into the artistic performances that grace its stages.
2. Enjoy an Awe-Striking Performance
Opera, theater, ballet, music concertos, and even dance performances! The world-class artistic offerings at the Opera House are dynamic and ever-changing to cater to a range of sophisticated tastes. Share a memorable experience with your model escort companion, as you both revel in the captivating atmosphere and exquisite performances.
3. Delight in Delectable Dining
Choose from a selection of elegant restaurants and bars within the Opera House precinct, where you can savor gourmet cuisine while admiring panoramic views of the Sydney Harbour. Enjoy a romantic dinner with your escort date, surrounded by the enchanting ambiance of this architectural marvel.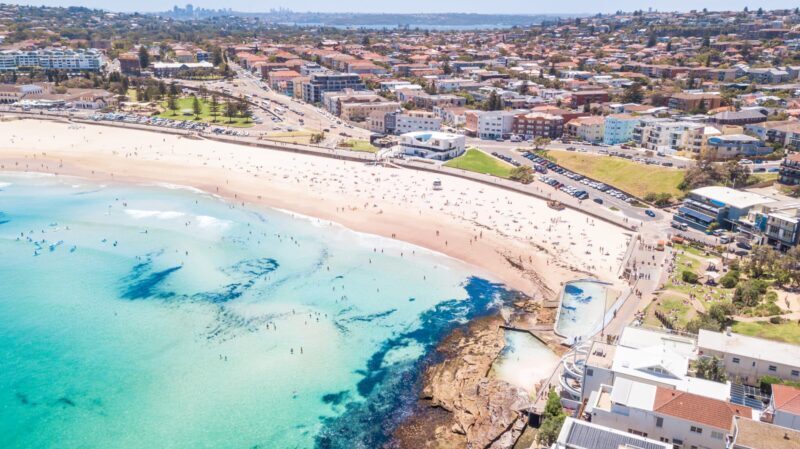 What's a coast and harbor without a beach? Sydney is renowned for its stunning beaches that boast golden sands, crystal-clear waters, and vibrant beach culture. 
What to See and Do
Bondi Beach.

As one of the most famous beaches in Australia, Bondi Beach attracts locals and tourists alike. Enjoy a leisurely day on the sandy shores, soaking up the sun and taking in the lively atmosphere. Take a scenic coastal walk from

Bondi

to

Coogee

, immersing yourselves in breathtaking ocean views and stopping by other picturesque beaches along the way.

Manly Beach.

Located on the Northern Beaches of Sydney, Manly Beach offers a relaxed and laid-back vibe. Go for a swim, whale-watch on a cruise, learn paddle boarding or kayaking, and don't forget to explore the calm waters of

Manly Cove

.

Palm Beach.

Situated at Sydney's northernmost edge, Palm Beach is a picturesque and pristine destination known for its natural beauty. Take your

beautiful travel escort

and take a scenic ferry boat, hike up

Barrenjoey Headland

for sweeping views of the Pacific, or enjoy a serene picnic.
While it's not permitted to anchor private yachts in these popular swimming beaches, yacht owners and sailing enthusiasts visiting Sydney can find several marinas and yacht clubs where they moor the yachts and enjoy the stunning coastal scenery.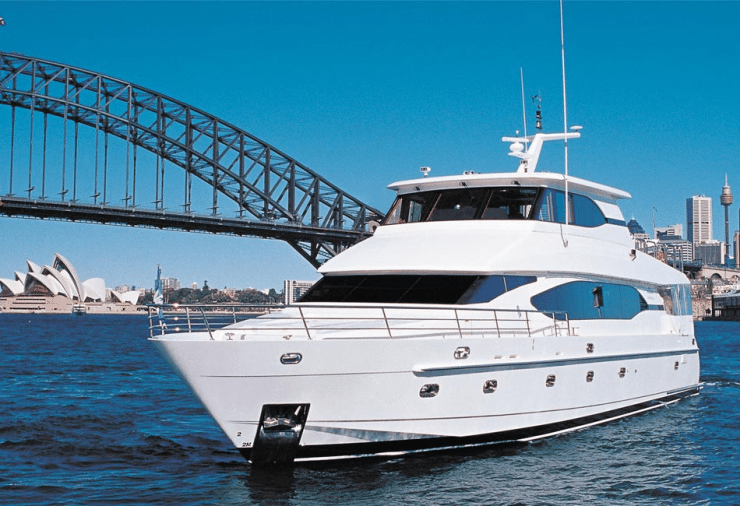 Sydney Superyacht Marina.

Located in Rozelle Bay, this marina offers state-of-the-art facilities for luxury yachts and superyachts. It provides easy access to the city's attractions and is equipped with various amenities for yacht owners and their

escort companions.
Rushcutters Bay Marina.

Situated in the eastern suburbs of Sydney, Rushcutters Bay Marina provides a convenient location for yacht owners. It offers berthing facilities and is surrounded by beautiful parklands, making it an ideal base for exploring the city.
Royal Prince Alfred Yacht Club.

This prestigious yacht club in Pittwater offers world-class marina facilities, including berthing options for visiting yachts. The club also hosts sailing events and provides a vibrant social scene for members and esteemed guests. Dress up for the occasion and enjoy an evening of dancing, live music, and socializing with your

discreet VIP escort

.

Museums in Sydney
Sydney is home to a diverse range of museums that showcase art, history, culture, and science. These renowned museums complement Sydney's rich cultural scene perfectly. Your educated courtesan will surely find the cultural attractions a worthy topic for stimulating conversations.
What to See and Do
Australian Museum.

Delve into the natural history and cultural heritage of Australia through fascinating exhibitions. From dinosaurs to Aboriginal artifacts, this museum offers a captivating journey through time.
Museum of Contemporary Art.

Immerse yourself in contemporary art at this vibrant museum. Discover thought-provoking exhibitions, attend creative workshops, and enjoy stunning views of the

Sydney Opera House

from its rooftop terrace.
Powerhouse Museum.

The intersection of science, technology, and design can be experienced at this interactive museum. Engage with hands-on exhibits, marvel at historic locomotives, and discover the wonders of innovation.
The Parks, Gardens, and Nature
Sydney is blessed with an abundance of parks, gardens, and natural spaces, offering residents and visitors alike the opportunity to immerse themselves in the beauty of nature.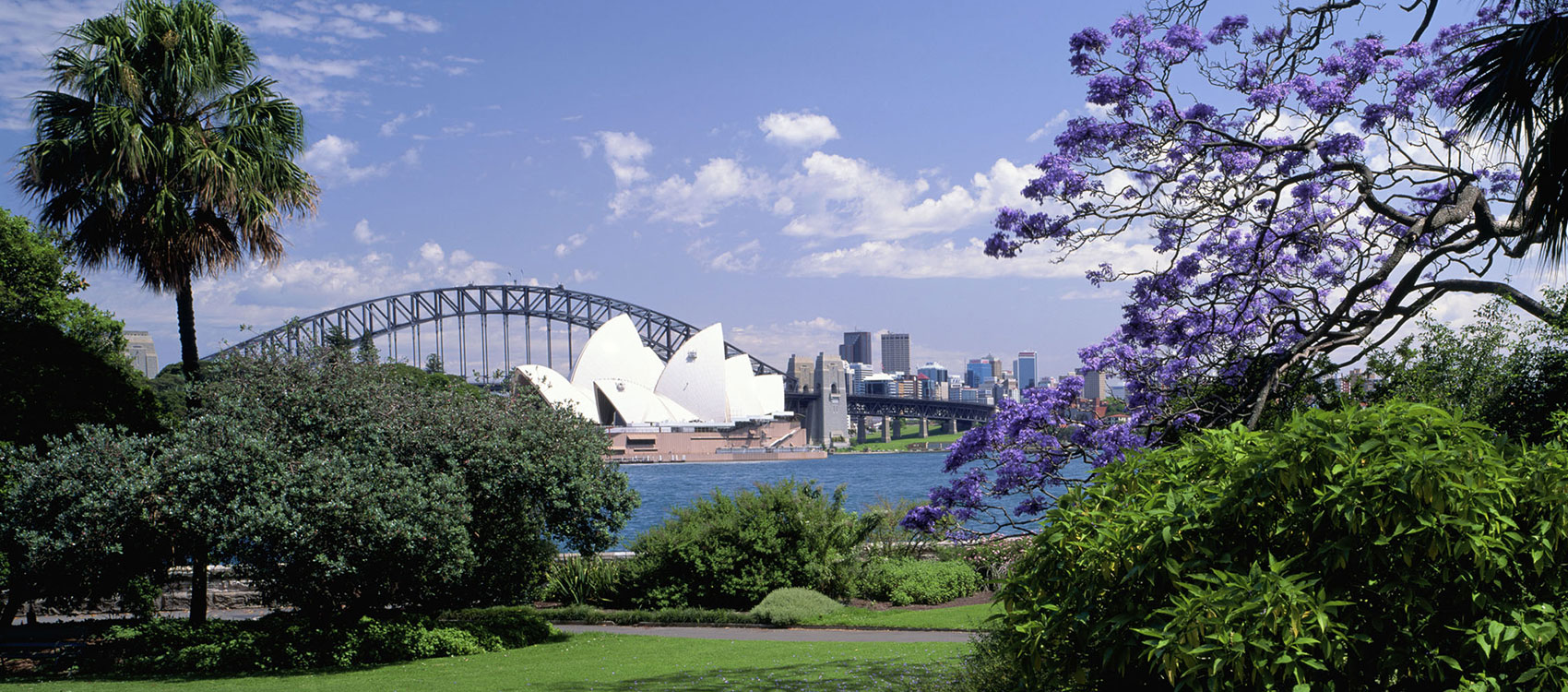 Parks and Gardens
Royal Botanic Garden Sydney.

 Located near the

Sydney Opera House

, the Royal Botanic Garden is a serene oasis in the heart of the city. It features stunning floral displays, tranquil ponds, and peaceful walking paths. 

Centennial Parklands.

Spanning over 360 hectares, Centennial Parklands offers a vast expanse of green space, open fields, and picturesque ponds. Hire a bike and explore the scenic cycling paths, go horseback riding and enjoy the equestrian facilities, or simply take in the fresh blissful air with your

GFE escort date

.
Hyde Park.

 Situated in the heart of Sydney's central business district, Hyde Park is the city's oldest public park. It features beautifully landscaped gardens, iconic monuments, and plenty of open space. Find a cozy spot on the grassy lawns for a relaxing picnic, enjoying each other's company amid a vibrant urban setting.
Mountains
Blue Mountains.

Located just a short drive from Sydney, the

Blue Mountains

is a World Heritage-listed area renowned for its breathtaking scenery, lush rainforests, and dramatic cliffs. Explore the numerous walking trails, take an awe-striking cable or railway ride, and chase hidden waterfalls with your adventurous travel date.
Ku-ring-gai Chase National Park.

 Situated on the outskirts of Sydney,

Ku-ring-gai Chase National Park

is a haven of natural beauty, with rugged sandstone cliffs, bushland, and serene waterways. Visit the Aboriginal rock art site at West Head and hire a kayak or a boat and navigate the peaceful waterways, such as Pittwater and Cowan Creek, offering opportunities for secluded picnics or swimming.
Where to Wine and Dine
Must-try dishes in Sydney are made up of a diverse culinary influence where exquisite flavors coat the taste bud.
Meat pie.

 A quintessential Australian dish, the meat pie is a handheld pastry filled with savory meat and gravy. It is often enjoyed as a quick snack or a hearty meal.

Barramundi

. This popular fish in Australia is renowned for its delicate, moist flesh and subtle flavors. It is often grilled or pan-fried and served with a squeeze of lemon and a side of fresh salad or vegetables.

Lamington

. A beloved Australian dessert, the lamington is a sponge cake square coated in chocolate icing and rolled in desiccated coconut. 
Indulge in the culinary delights of Sydney, where an array of elegant restaurants awaits to satisfy even the most refined tastes. 
Located in the iconic Sydney Opera House, Quay offers a truly unforgettable dining experience with its stunning waterfront location.  Expect innovative and beautifully presented dishes that reflect a blend of international influences and indigenous flavors. Quay is renowned for its impeccable service, sophisticated ambiance, and carefully curated wine list, making it a perfect choice for a special occasion or a romantic evening.
Situated in Pyrmont, near Darling Harbour, Flying Fish is a waterfront restaurant known for its exceptional seafood offerings and contemporary Australian cuisine. The menu features a variety of seafood delicacies, including freshly caught fish, oysters, and crustaceans, prepared with creative flair. 
Tetsuya's is located in the heart of Sydney, in the historic Kent Street precinct. This renowned restaurant has garnered international acclaim for its innovative fusion of Japanese and French cuisine, creating a unique and sophisticated dining experience. Tetsuya's is known for its degustation menu, offering an exquisite culinary journey that highlights the chef's culinary expertise and artistry.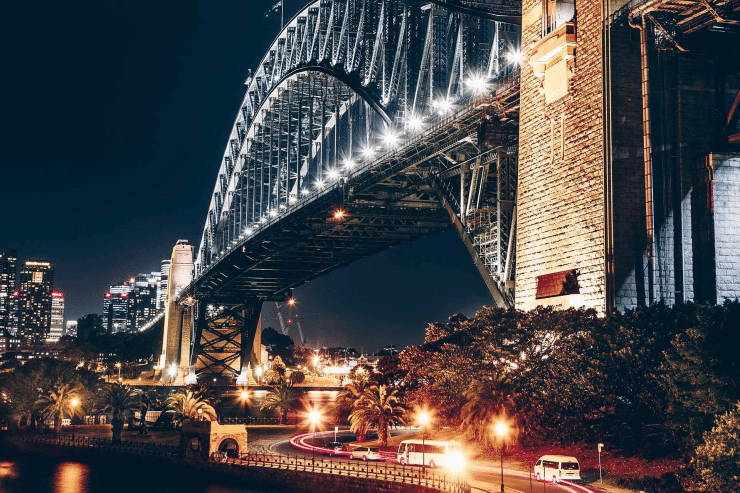 Sydney's nightlife is a vibrant and eclectic scene, offering something for every taste and preference. From upscale bars to trendy nightclubs and intimate jazz lounges, the city comes alive after dark. 
Zeta Bar.

Located in the Hilton Sydney, Zeta Bar offers a chic and sophisticated ambiance. Sip on expertly crafted cocktails while enjoying live music or DJ performances in a glamorous setting.
Marble Bar.

Step back in time at this iconic underground bar, housed in a heritage-listed building. With its grand architecture, opulent decor, and live music, Marble Bar provides a unique and memorable nightlife experience.
The Baxter Inn.

Venture into the world of whiskey at this hidden gem. Known for its extensive collection of whiskies from around the world, The Baxter Inn offers a cozy and intimate atmosphere for discerning connoisseurs.
Splendid Shopping
Sydney is a haven for luxury shopping enthusiasts, boasting a wide array of high-end boutiques, designer stores, and luxury shopping precincts. From internationally renowned fashion brands to exquisite jewelry and upscale department stores, indulge in a world of luxury and refinement while exploring Sydney's exclusive shopping destinations.

The Intersection, Paddington. 

Explore this fashionable enclave known for its upscale boutiques and designer labels. Discover unique fashion pieces, exquisite jewelry, and stylish accessories to elevate the esteemed

gentleman

's wardrobe.
Westfield Sydney.

Located in the heart of the city, this premier shopping destination offers a curated selection of international luxury brands, high-end retailers, and gourmet dining options. Your escort will surely find something fantastic in Westfield.
The Strand Arcade.

Immerse yourself in the charm of this historic shopping arcade, home to a range of boutique shops, specialty stores, and artisanal craftsmanship. Discover

unique gifts

, fashion, and homewares with a touch of elegance.
Every generous man knows that stepping into these boutiques is a delightful surprise for your alluring travel escort.
Mynt Models: Your Top Pick for Customized Luxury and Escort Dating Services in Sydney
At Mynt Models, we strive to exceed expectations by offering our esteemed clients top-notch companionship and luxury travel services. 
Having amassed 30 years of matchmaking expertise, we are widely recognized for delivering unparalleled luxury services that are thoughtfully designed to cater to the individual needs and preferences of every private gentleman we serve. We are the preferred choice for discerning gentlemen seeking to be introduced to the most elegant women in Australia.
We also cater to Melbourne, Adelaide, Perth, and Brisbane. Contact us for an appointment and be matched with the elite escort date of your dreams.